In June 1975, the summer blockbuster was born when three men set sail to kill a monstrous 30-foot great white shark before realizing they were "gonna need a bigger boat". Jaws was one of the first thrillers to take place on a boat or in the water, and it gave movies a relatively unexplored new setting for a dramatic film. Since then dozens of maritime movies have had us on the edge of our seats.
Whether it's the isolation of such vast waters or the uncertainty of what lies beneath us, there is something inherently exhilarating about watching a story unfold on a wide open body of water. It can be an ocean, a sea, a lake, or a small pond, just give us some forbidding and mysterious depths, and we seem to fall for them hook, line, and sinker. Here are the ten best movies that take place almost exclusively in or on water.
10
'Open Water' (2003)
This 2003 cinéma vérité offering was made extra spooky because it really had a documentary feel to it, and it felt like we were actually witnessing two people on the verge of losing their lives. After being accidentally left behind on a scuba diving expedition during a vacation tour at The Great Barrier Reef, Blanchard Ryan (Susan Watkins) and Daniel Travis (Daniel Kinter) are left to their own devices to survive.
The boat crew isn't even aware that they have been left behind for days and the two are left treading water as the sharks start to circle their next meal. Open Water is a truly splendid low-budget movie that sucks you into a slow burn and the agony of watching the life drain from the two marooned swimmers.
9
'The Poseidon Adventure' (1972)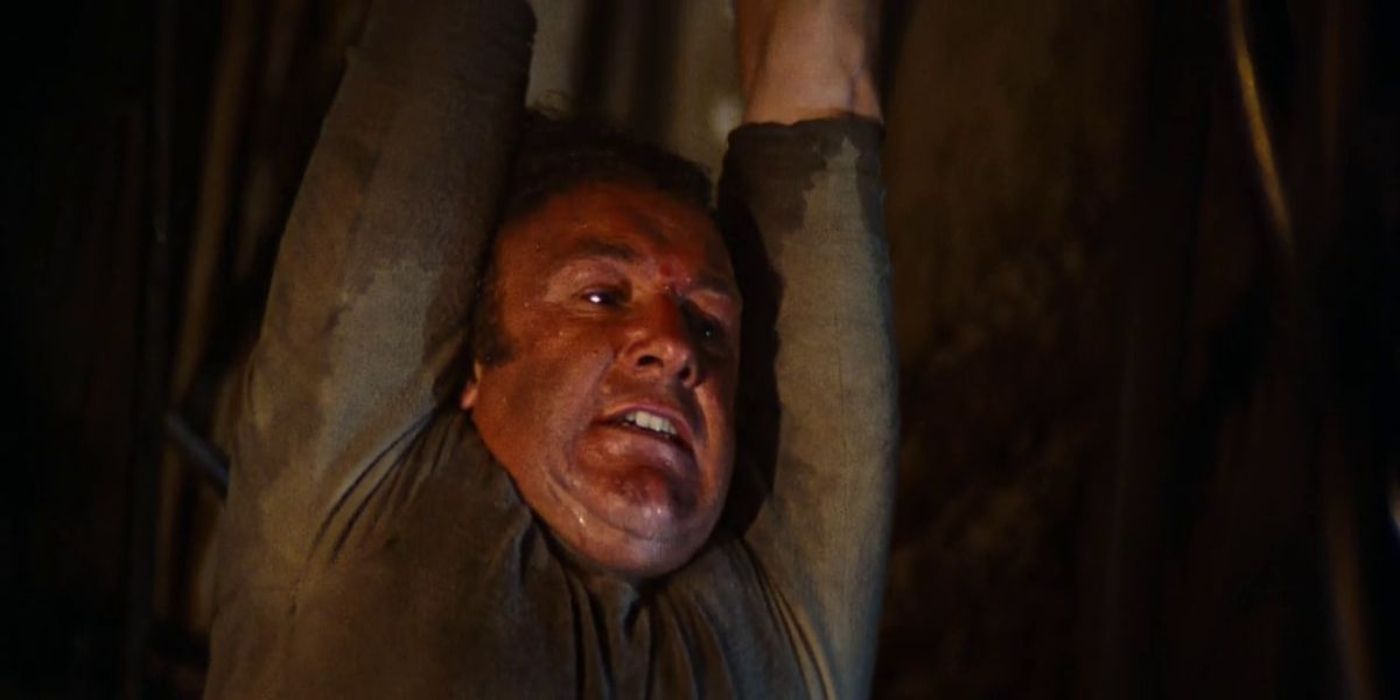 A veritable who's who of early 1970s A-listers lined up to take a luxury cruise on the doomed ship Poseidon. Gene Hackman, Leslie Nielsen, Shelly Winters, Ernest Borgnine, and Red Button looked death in the face when the enormous ship capsizes during a severe storm on New Year's Eve.
Led by Hackman at his alpha best, a group of six survivors has to make their way up to the bottom of the ship's hull. It's a surreal setting as everything is literally turned upside down, and time is running short with the Poseidon slowly being swallowed up by the Atlantic Ocean on a trip from New York to Athens, Greece. A wonderful 1970s disaster film entry into the genre that was so popular throughout the decade
8
'Dead Calm' (1989)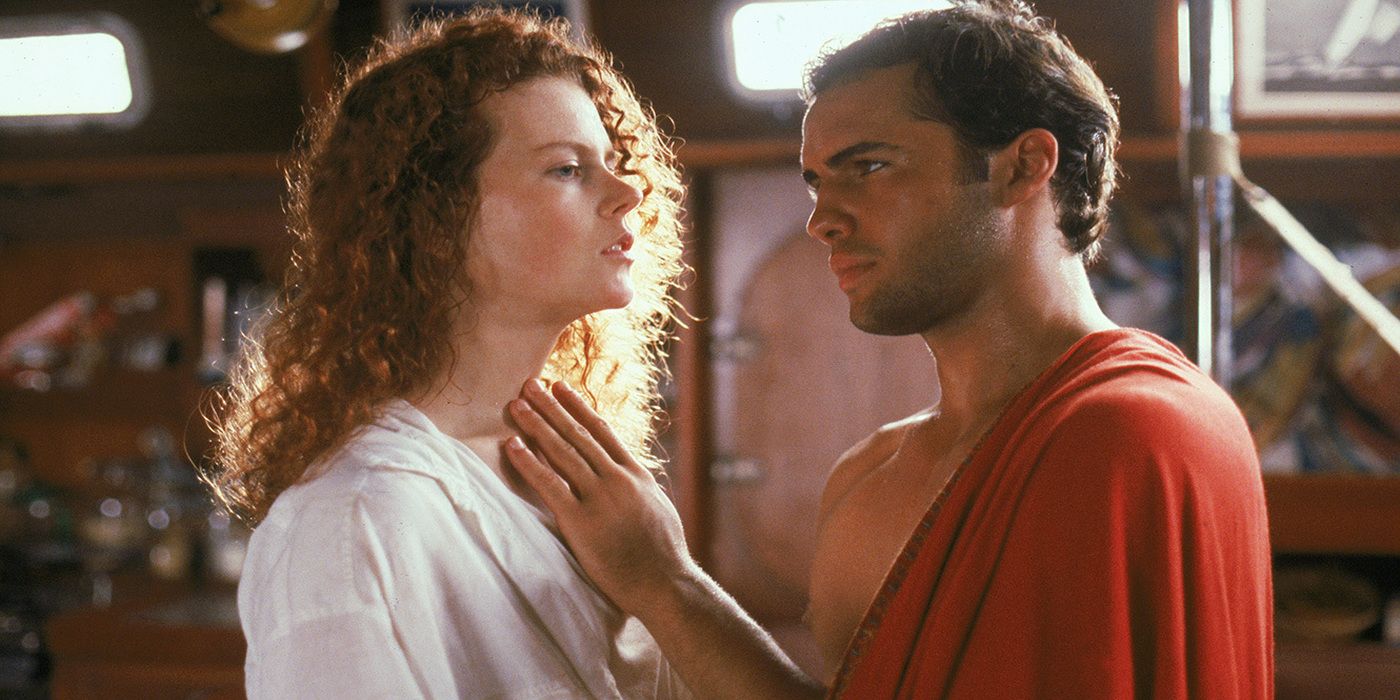 Most of the movie-going audience was introduced to a young Nicole Kidman in this 1989 harrowing tale about a husband and wife out for a short cruise run into a stranded ship out on the open sea. Dead Calm absolutely capitalizes on the isolation aspect of being alone and helpless when John (Sam Neill) takes to the marooned boat only to find a lone survivor Hughie (Billy Zane) desperate for help.
see more : Every Daniel Day-Lewis Movie, Ranked From Worst to Best
RELATED: You're Gonna Need a Bigger Boat With Funko's Latest 'Jaws' Pop! Figure
They make the wrong decision when they allow him to come aboard their ship as Hughie turns out to be an unhinged psychopathic killer. Kidman made a name for herself in this late 80s thriller, and it remains one of the most thrilling maritime movies.
7
'Aquaman' (2018)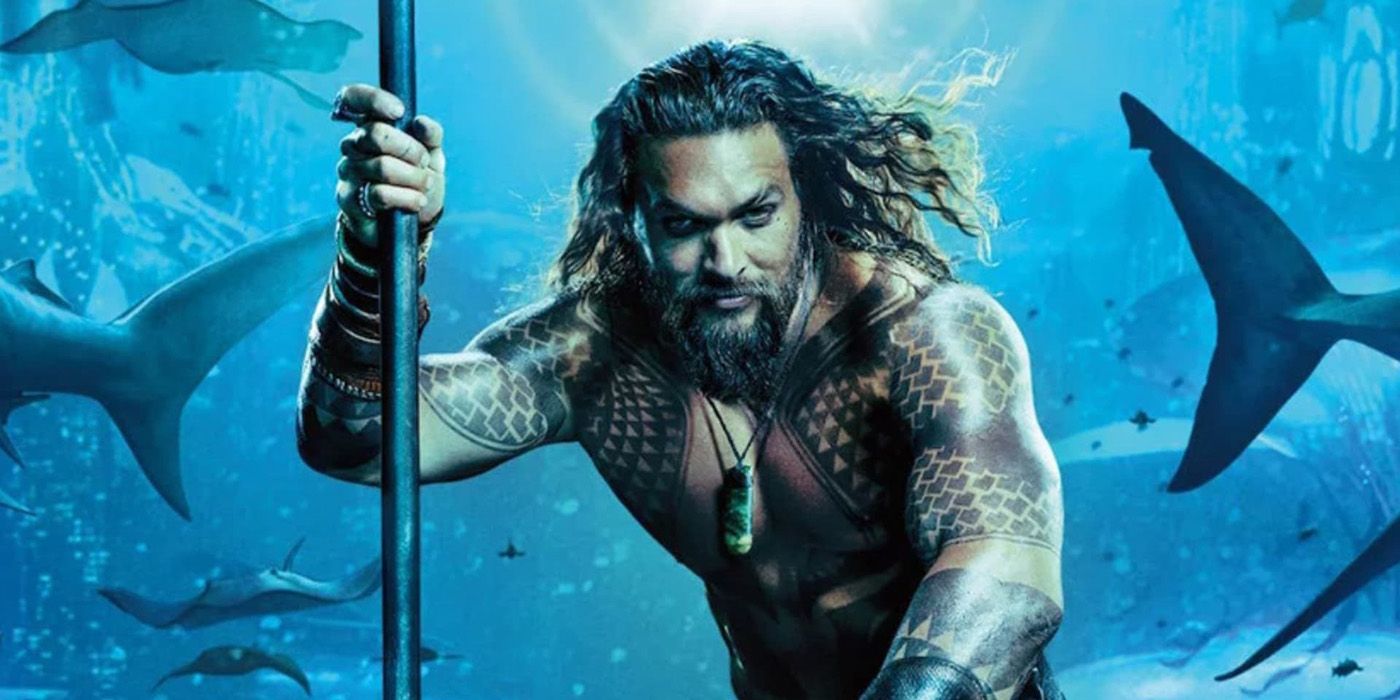 It took a while, but we finally got our Aquaman movie in 2018 and even though it isn't the best DC superhero movie entry ever, Jason Momoa is a solid titular man-fish who can swim like Michael Phelps and also communicate with his scaly friends under the sea.
When the city of Atlantis is threatened by a power-hungry King Orm "Call me the Ocean Master!" Marius (Patrick Wilson), Aquaman makes it his mission to save the storied city. Amber Heard rides shotgun as Mera in what may be one of the last times we see her in a big-budget feature film with all the off-the-set drama over the past few years.
6
'The Hunt For Red October' (1990)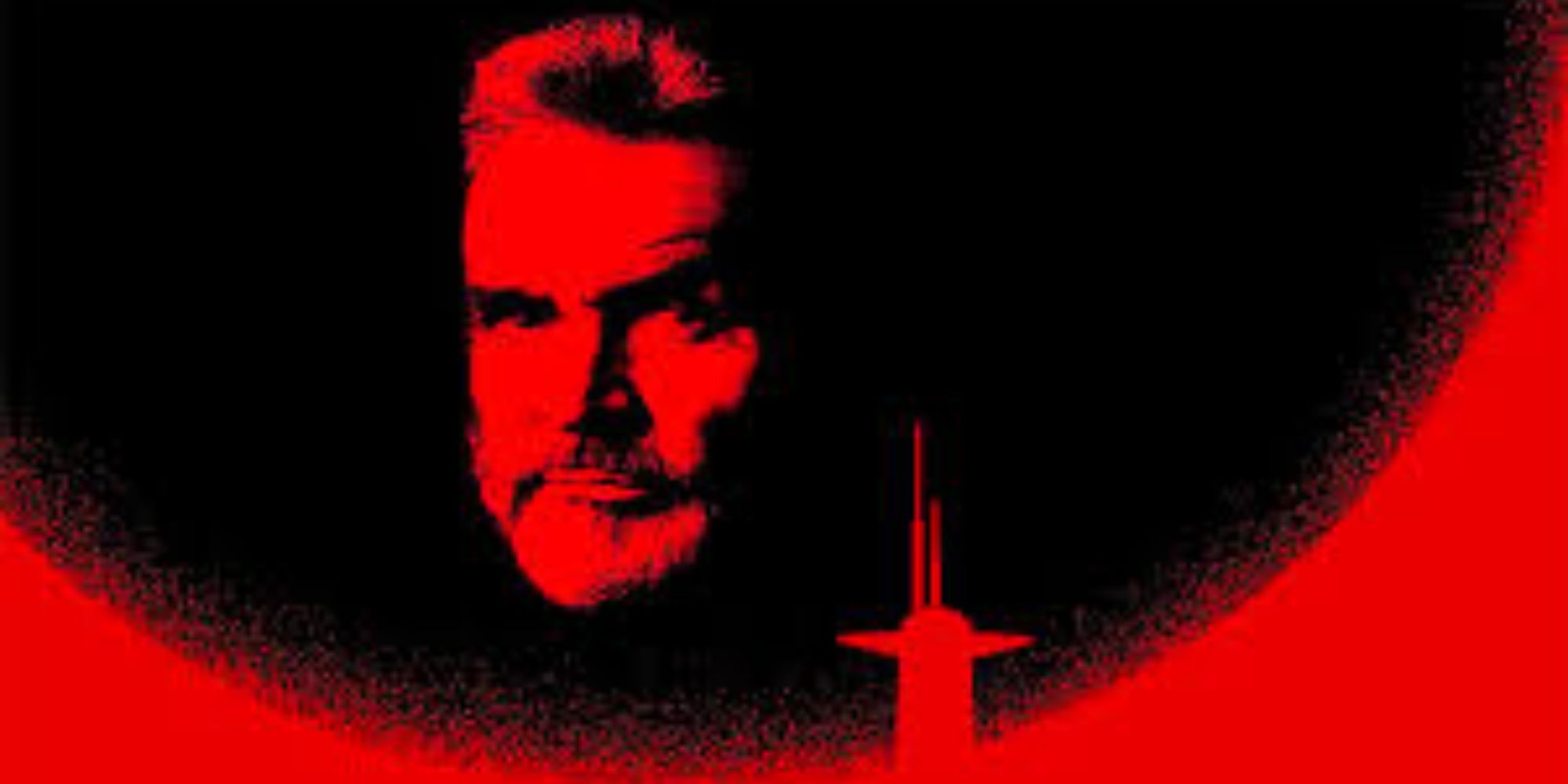 Tom Clancy's Jack Ryan was portrayed for the first time on the big screen by Alec Baldwin in 1990 in this adaptation of the author's bestselling book The Hunt for Red October published in 1984. Russian submarine captain Marko Ramius (Sean Connery) ventures into dangerous waters when he takes the Red October into unauthorized territory.
Only the CIA analyst turned special operations agent Jack Ryan seems to know that he isn't engaging in war maneuvers, but intends to defect from mother Russia. It's arguably the finest submarine set film ever made with consideration given to the German thriller Das Boot and an underrated Crimson Tide starring Denzel Washington. But no one does the Cold War between the United States and Russia better than Clancy, and director John McTiernan delivered a great film.
5
'The Deep' (1977)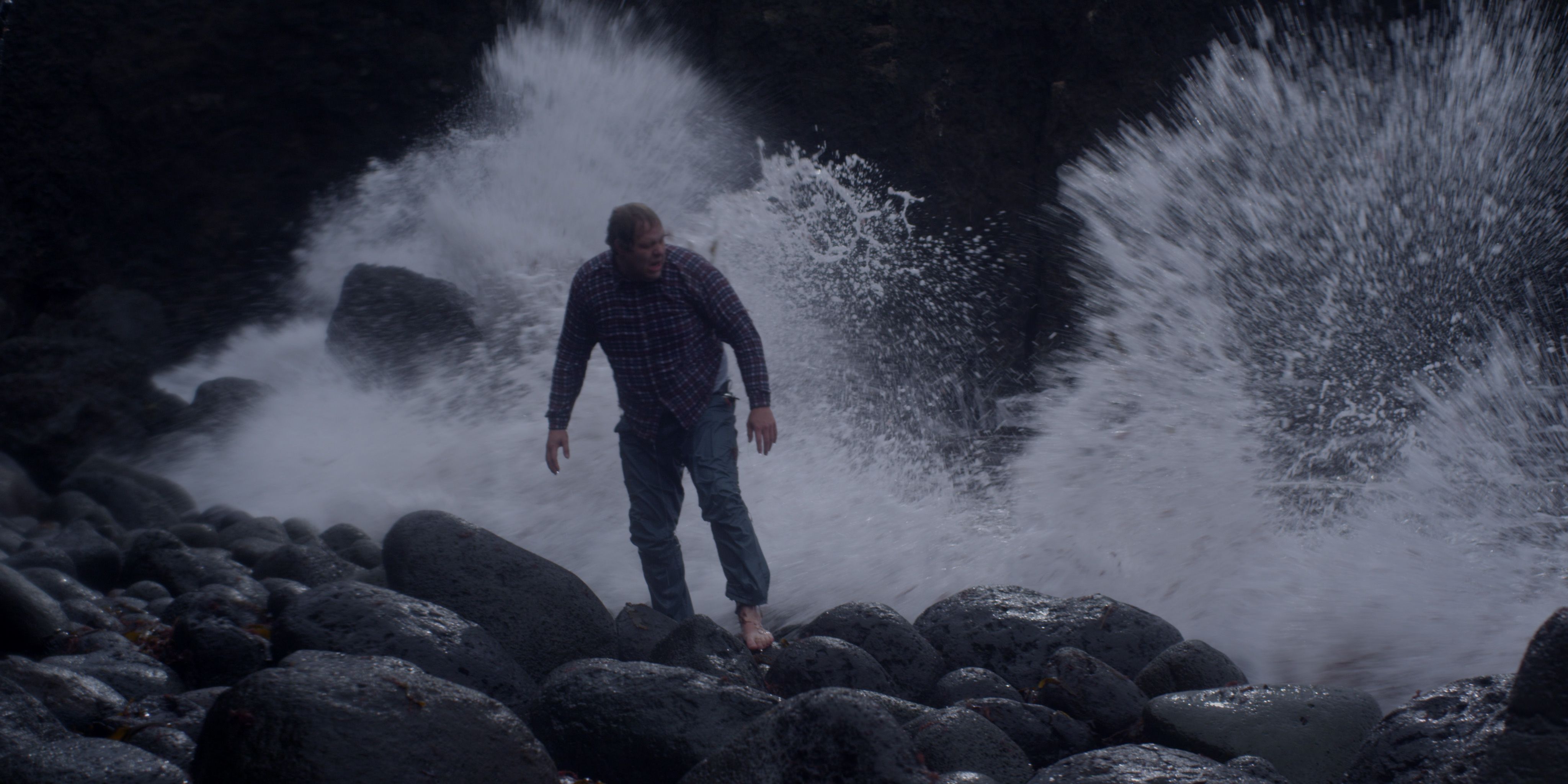 In 1977, a mere two years after a certain movie that may appear later on this list redefined how we view what lurks below the surface of the water, director Peter Yates led a starry cast including Nick Nolte, Jacqueline Bissett, and Robert Shaw in the intense and suspenseful thriller The Deep. Robert Shaw really made his hay in Hollywood as the salty old sea dog, didn't he?
He appears again later in this list. In this film, he plays a gruff treasure hunter named Romer Treece who comes to the aid of two divers who unwittingly come across a valuable sunken payload. But when they go sticking their noses out a little too far, trouble ensues. Peter Benchley of Jaws fame wrote the screenplay for this maritime thriller.
4
'Master and Commander: The Far Side of the World' (2003)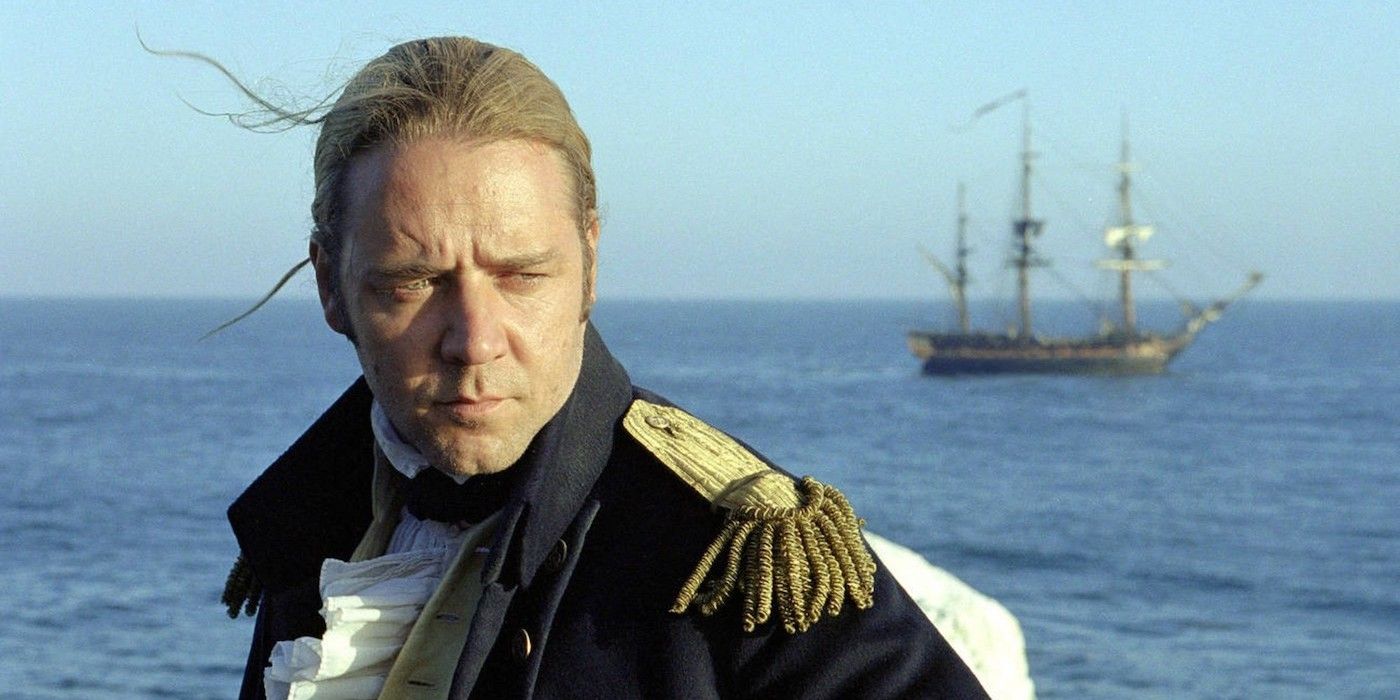 see more : 10 Book Adaptations That Should Be Remade, According to Reddit
Russell Crowe continued his dominance as the biggest, most bankable action star of the early 2000s when he starred as Captain Jack Aubrey in Master and Commander: The Far Side of the World. He has only been better in Gladiator three years earlier. Master and Commander is much more than a war film on water.
RELATED: The Opening Kill of Each 'Jaws' Shows How the Rest of the Movie Will Go
The relationship between Aubrey and the ship's doctor and resident scientist Stephen Maturin (Paul Bettany) steers the plot in between the tactical sailing maneuvers and canon fire of the speedy HMS Surprise. The battle scenes are splendid and well shot, but it's the relationships that develop between the men stuck aboard the tight environs of a ship for months that really drive the film.
3
'Life of Pi' (2012)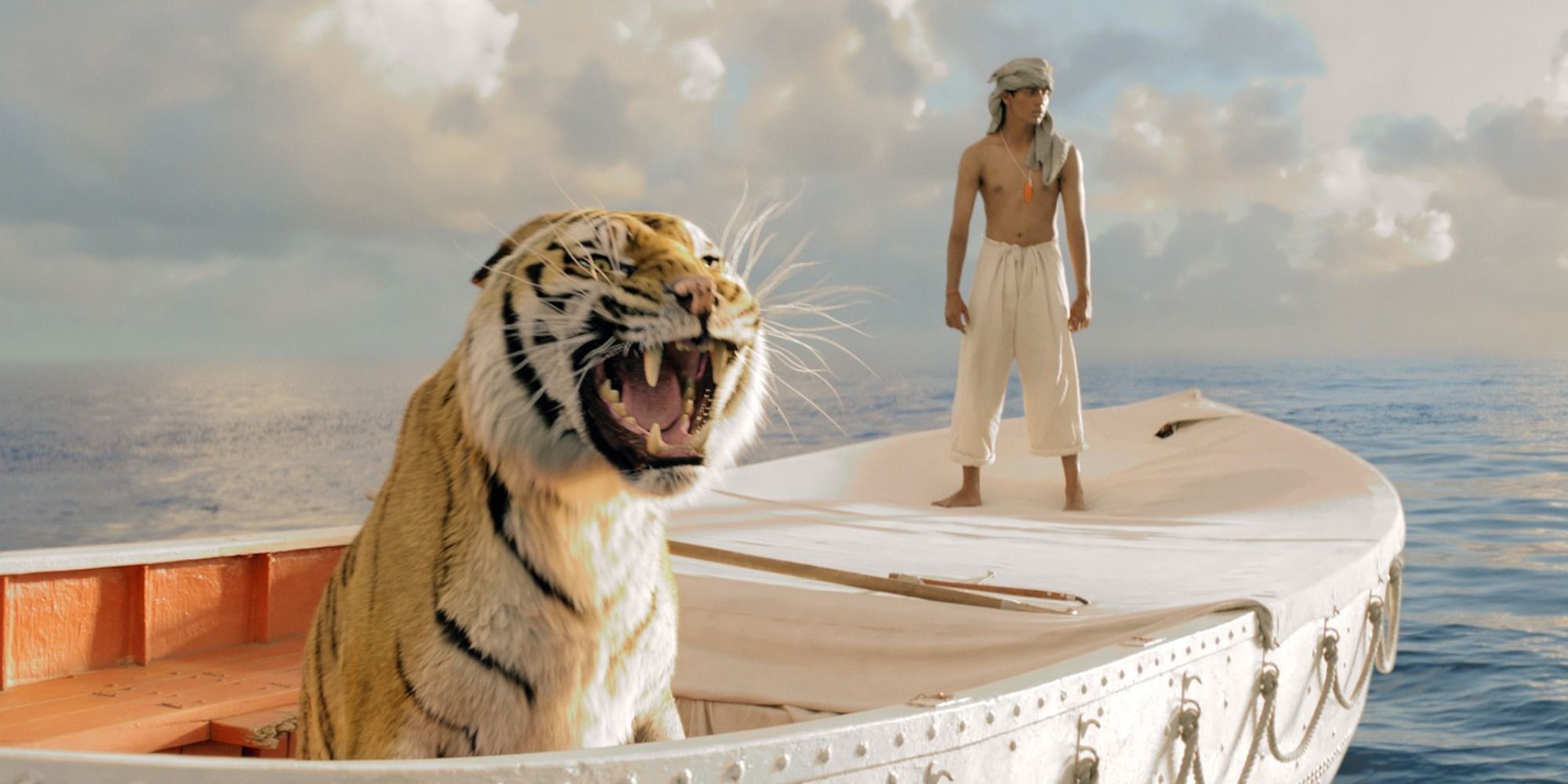 There is so much brilliance to unpack when writing about Life of Pi. It has a little bit of everything from a deadly shipwreck to an amazing story of survival to the incredible evolution of a relationship between a boy and his unlikely group of passengers. M. Night Shyamalan and Alfonso Cuaron were both attached to the film to direct before it ultimately fell to Ang Lee who deftly takes to a watery setting (and won the Academy Award for Best Director) to deliver the harrowing tale of Pi Patel (Suraj Sarma) who is the only survivor of a sunken ship full of exotic animals.
Several of them make their way onto his small lifeboat, including a zebra, an orangutan, a spotted hyena, and a deadly Bengal tiger that Pi names "Richard Parker". It's an incredibly original and perfectly paced drama that fully develops the storyline of a unique bond between a boy and an exotic killer.
2
'Titanic' (1997)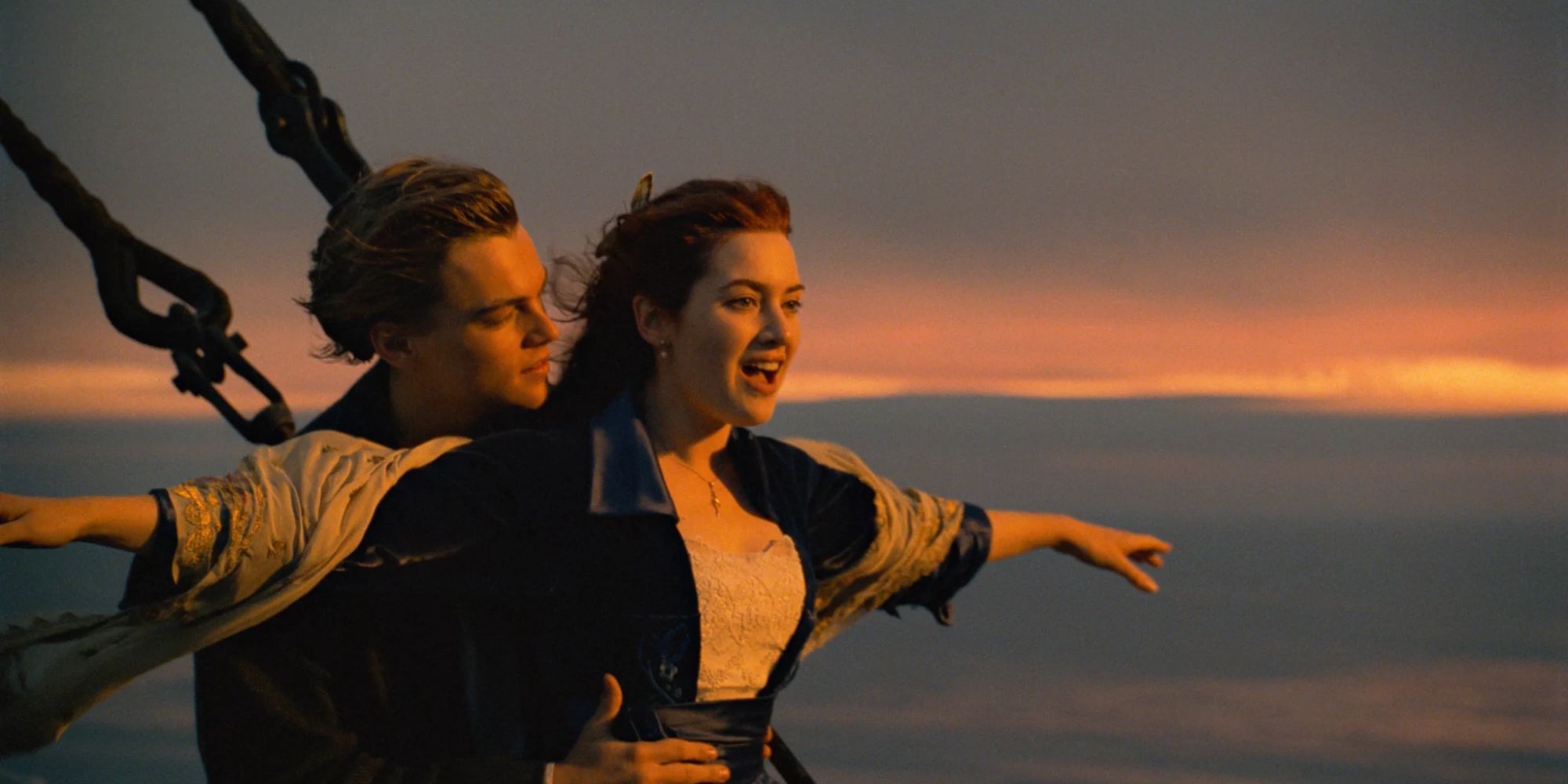 Jack and Rose, Rose and Jack – no matter how you say it, they are two halves of a whole in the 1997 blockbuster Titanic directed by James Cameron and starring Leonardo DiCaprio and Kate Winslet (Billy Zane makes the list for a second time in a great supporting role). There are love stories, and then there are tales of the heart that reach deep inside and take control of your emotions.
The fairy tale romance between stowaway Jack Dawson, and the up-and-coming debutante Rose DeWitt Bukater completely redefined the romance genre and also did a masterful job of blending in the based on real-life tragedy surrounding one of the most infamous shipwrecks of all time. Jack and Rose are the Rhett Butler and Scarlett O'Hara of modern film.
1
'Jaws' (1975)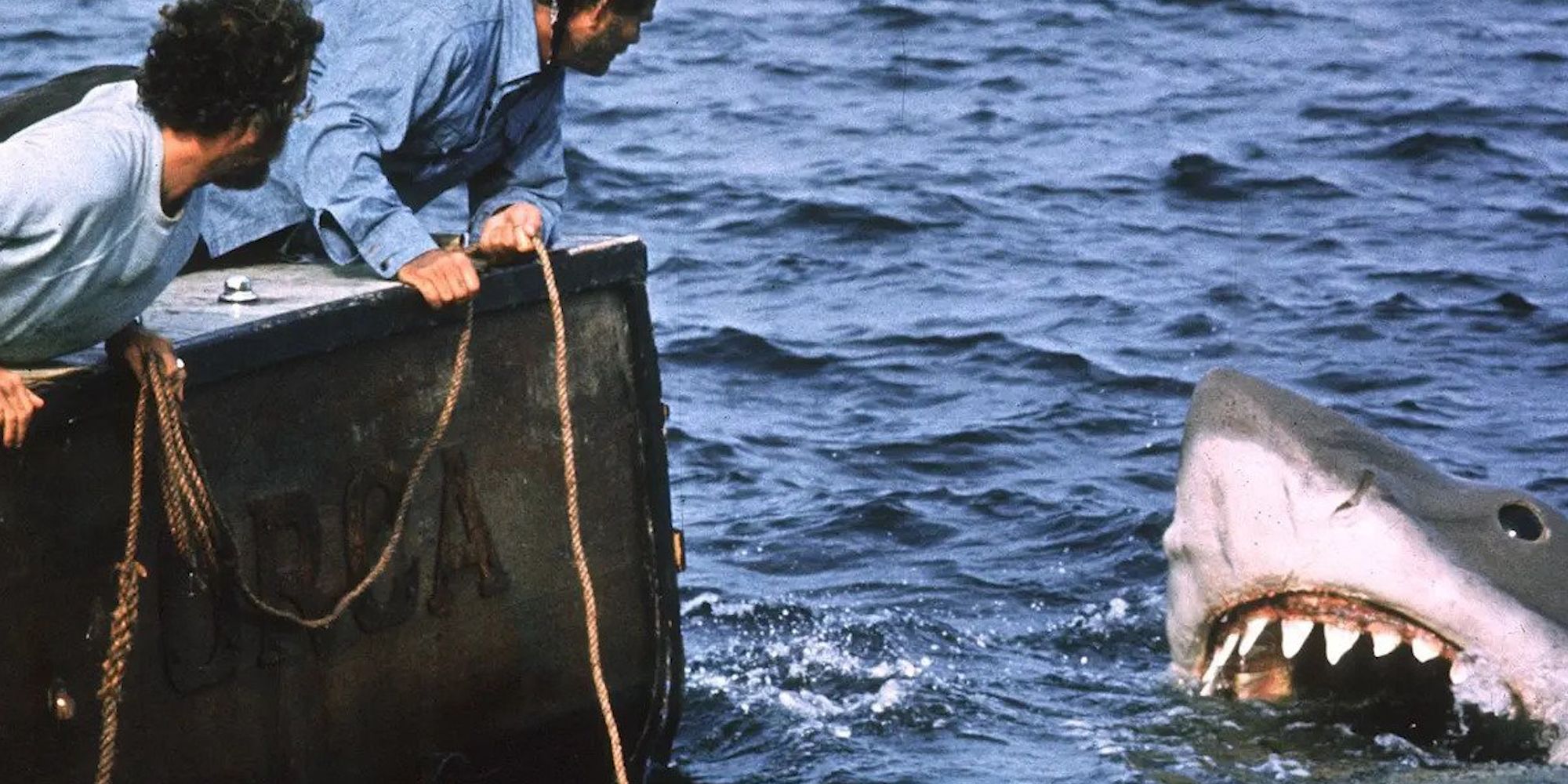 Do you think when Peter Benchley penned a novel called Jaws, he knew it would go on to become one of the biggest sea-shifting (see what we did there?) cinematic events in the history of film? Probably not. But Steven Spielberg's adaptation of the hunt or a great white off the coast of Cape Cod that is terrorizing the residents of Amity revolutionized what we now refer to as the "summer blockbuster".
Roy Scheider, Robert Shaw, and Richard Dreyfuss had no idea just how freaking big this killer predator they were stalking was, and that it was actually the shark that was stalking them. This is the reason we go to the movies and close to 50 years later, Jaws is still a terrific watch.
KEEP READING:The 10 Smartest Decisions in Horror Movies, According to Reddit
Source: https://dominioncinemas.net
Category: Lists