Whether you know him as the unstoppable Rick Flag or the exceptionally lovable, albeit somewhat traumatized Presidential Candidate, Will Conway, Joel Kinnaman is a name you likely know. He has starred in dozens of incredible films and television series and has proven time and again that he is truly a force to be reckoned with.
The amazing folks at Rotten Tomatoes have compiled this list of Kinnaman's highest-rated movie and shows for us. It is such a treat to get to see all his wonderful roles in one place, and it is no wonder that he is becoming one of Hollywood's most sought-after leads. He exudes talent and charisma and has shown how versatile he can truly be.
10
'The Secrets We Keep' (2020)
Rotten Tomatoes Score: 63%
In this dark thriller, Kinnaman stars as Thomas Steinman, a supposed WWII criminal and murderer, but is attempting to lead a new life with those horrors behind him. When Maja Reid (Noomi Rapace) sees him in the streets and immediately believes she recognizes him from her traumas over a decade earlier.
RELATED: The 10 Best Seth Rogen Movies, According to Rotten Tomatoes
Maja decides to kidnap Thomas, demanding that he admit that his name is actually Karl and that he admits to his horrific crimes. The intensity between Rapace and Kinnaman during these interrogation scenes is palpable. While the subject of The Secrets We Keep is very heavy, the performances by all were exemplary.
9
'The Informer' (2019)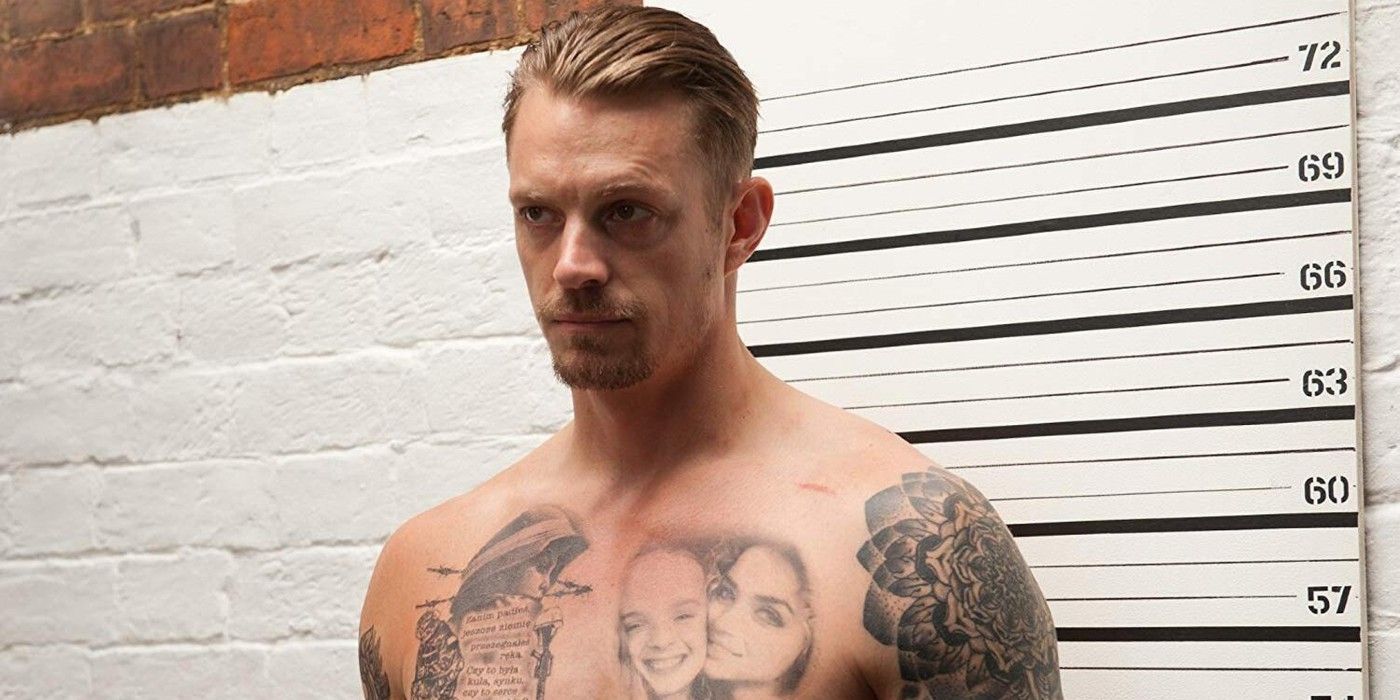 Rotten Tomatoes Score: 64%
Released early from prison, Peter Koslow (Kinnaman) was forced to work as an undercover informant for the New York field office of the FBI. Once undercover, he is sent back to prison to run the drug cartel within the prison and is caught in unimaginable horror and misfortune.
Kinnaman is phenomenal in this role, and with the support of an amazing cast, consisting of Rosamund Pike, Clive Owen, and Ana de Armas, it is a surprise that it came out as a box-office failure. Regardless of what the film recouped insofar as the budget is concerned, it is still a wild and exciting ride.
8
'The Killing' (2011-2014)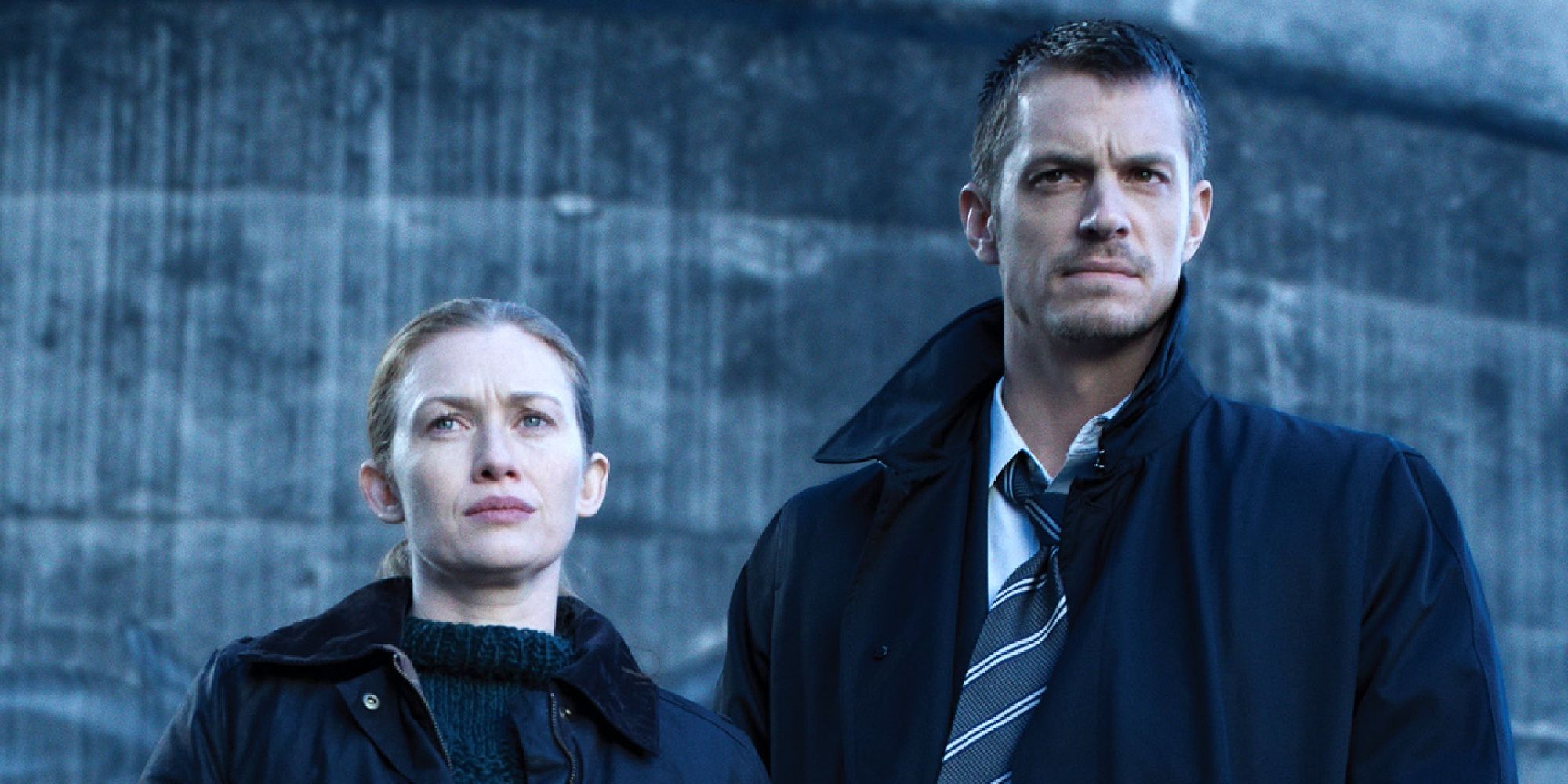 Rotten Tomatoes Score: 68%
In one of the most fascinating crime dramas of the past several decades, The Killing stars Kinnaman alongside the amazing Mireille Enos as Stephen Holder and Sarah Linden. They are detectives both trying to uncover the secrets behind the murder of a local teen girl, Rosie Larsen (Katie Findlay).
RELATED: 7 Shows Like 'The Chestnut Man' to Watch For More Spooky Mysteries
see more : 10 Episodes From Children's Cartoons About Evil Futures
As the drama unfolds through the three seasons on AMC and the fourth and final season on Netflix, it is clear why this show's audience rating on Rotten Tomatoes is so high – the audience loves the mystery and wants to follow the path to the truth. Kinnaman was truly in his element in this series and shines accordingly.
7
'Altered Carbon' (2018-2020)
Rotten Tomatoes Score: 75%
With this wildly fantastic futuristic series, Altered Carbon, we see Kinnaman (in the first season) as Elias Ryker and as Takeshi Kovacs, the last of an elite rebel group who wear sleeves or skins of other individuals. The same character is portrayed in later iterations by Anthony Mackie and voiced by Ray Chase in the animated follow-up, Altered Carbon: Resleeved.
The series also stars James Purefoy, Neal McDonough, and Martha Higareda in supporting roles throughout the two seasons. Kinnaman's take on this sole survivor searching for his lost love is more than convincing. And while the show was cancelled after only two seasons, it demonstrates the depth of Kinnaman's ability as an actor to bring the audience into his story.
6
'House of Cards' (2013-2018)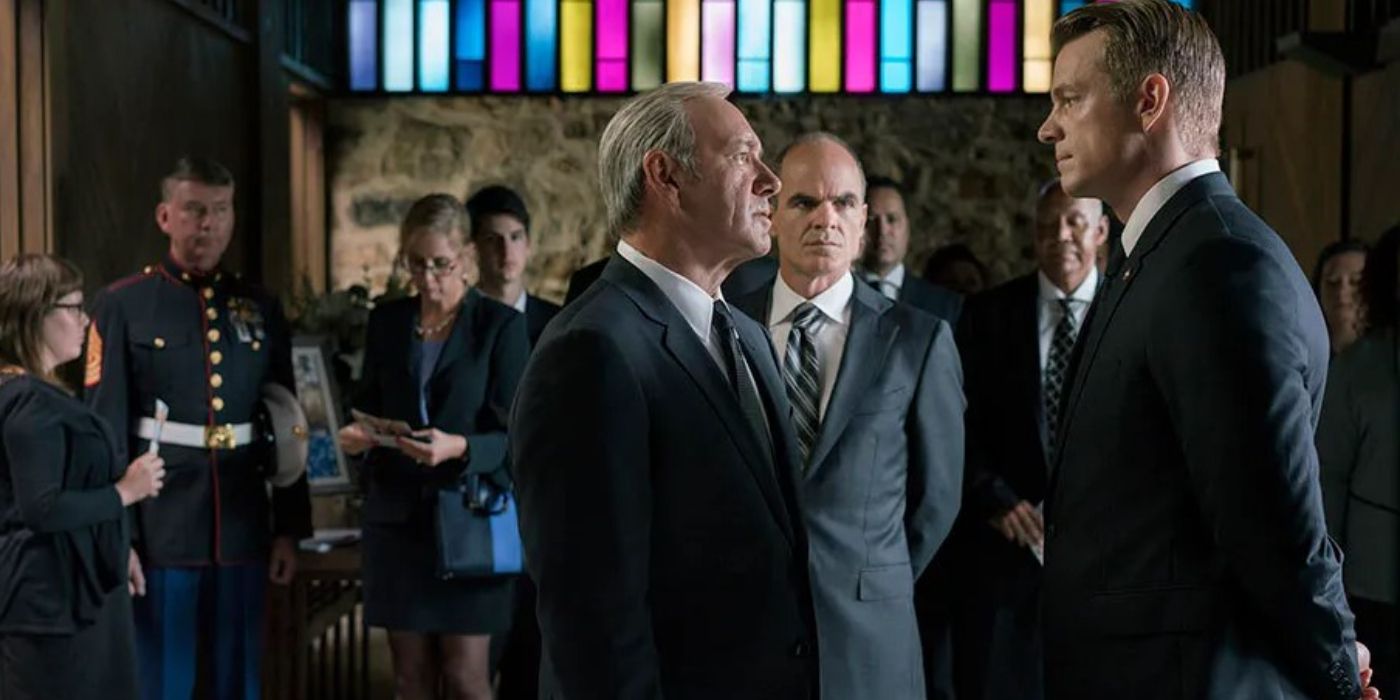 Rotten Tomatoes Score: 77%
Portraying the part of William Conway in the Netflix series, House of Cards, Kinnaman is a conservative Republican Presidential candidate. He exudes every bit of the clean-cut moralist that the party would swoon over. His family and America-first attitude is only eclipsed by the heat that lies beneath.
RELATED: Netflix: 10 Most Emmy-Awarded Original Shows, Ranked
Kinnaman's character is a United State Air Force Vet and is loved for his youth and value system. But, under all that lies the trauma he experiences having served in the military. And while he does an incredible job convincing the world of his soundness, things begin to fall apart when tensions rise.
5
'Hanna' (2019-2020)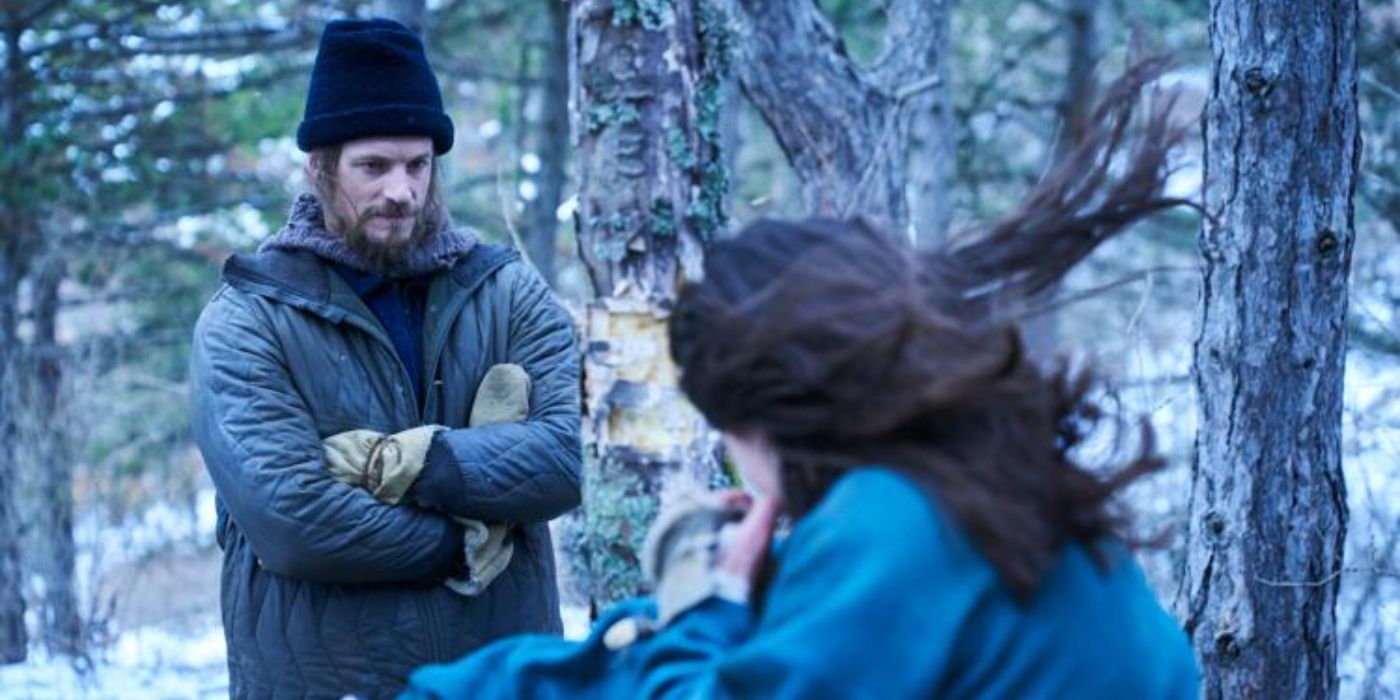 Rotten Tomatoes Score: 80%
Within the wild ride that is Prime Video original series, Hanna, Kinnaman stars as Erik Heller, a former government operative. His job while an operative was to recruit pregnant women to enhance the DNA of the children to create various types of superhuman individuals, super soldiers if you will.
When Erik falls in love with Johanna (Joanna Kulig), Hanna's mother, the entire program is compromised and forced to be shut down. Erik rescues Hanna (Esme Creed-Miles) from being murdered by the government and raises and trains her on his own, off the grid.
4
'Easy Money' (2010)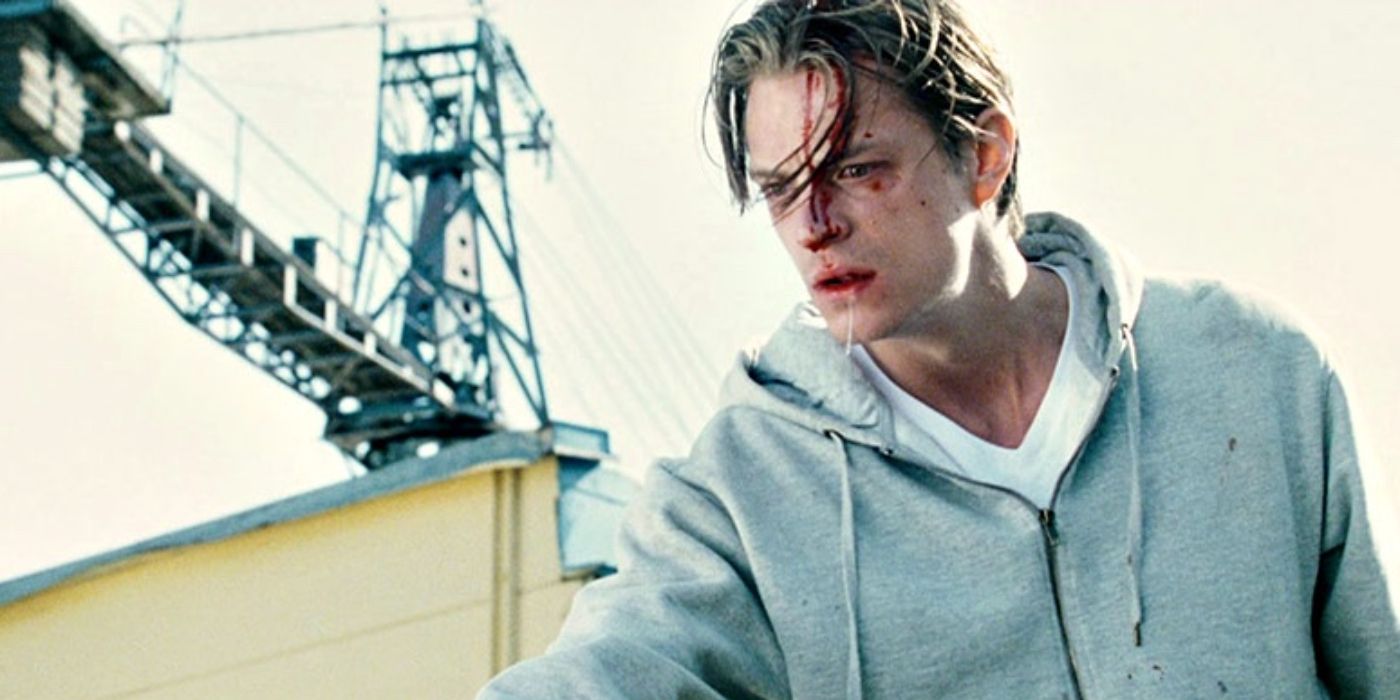 Rotten Tomatoes Score: 86%
see more : The 12 Most Intense Movies of All Time, According to Reddit
A far cry from many of his other roles, Kinnaman plays Johan Westlund, a man leading a double life as a drug dealer to support his girlfriend with expensive taste. Westlund is drawn deeper into this world of organized crime and each step he takes makes his path darker and more sinister.
RELATED: 10 Movies With Underappreciated Cinematography, According to Reddit
With hints of franchises such as The Bourne Identity and Narcos, it is easy to see how this is such a popular film. Kinnaman is an absolute master at playing this dual-intentioned role. The way that he brings this character to life with such charisma is both entertaining and awe-inspiring.
3
'In Treatment' (2021)
Rotten Tomatoes Score: 90%
With this delightful Gabriel Byrne helmed series, we are met with a psychologist (Byrne) who regularly meets with his various patients throughout the week. Kinnaman, though he does not show up until the fourth season, plays Adam, a longtime boyfriend of the main cast member, Dr. Brooke Taylor (Uzo Aduba).
Despite season four being the final season of the show, it demonstrated the importance of understanding the world of therapy and knowing the ins and outs of how these relationships work professionally. Kinnaman's chemistry with the rest of the cast is truly dazzling.
2
'The Suicide Squad' (2021)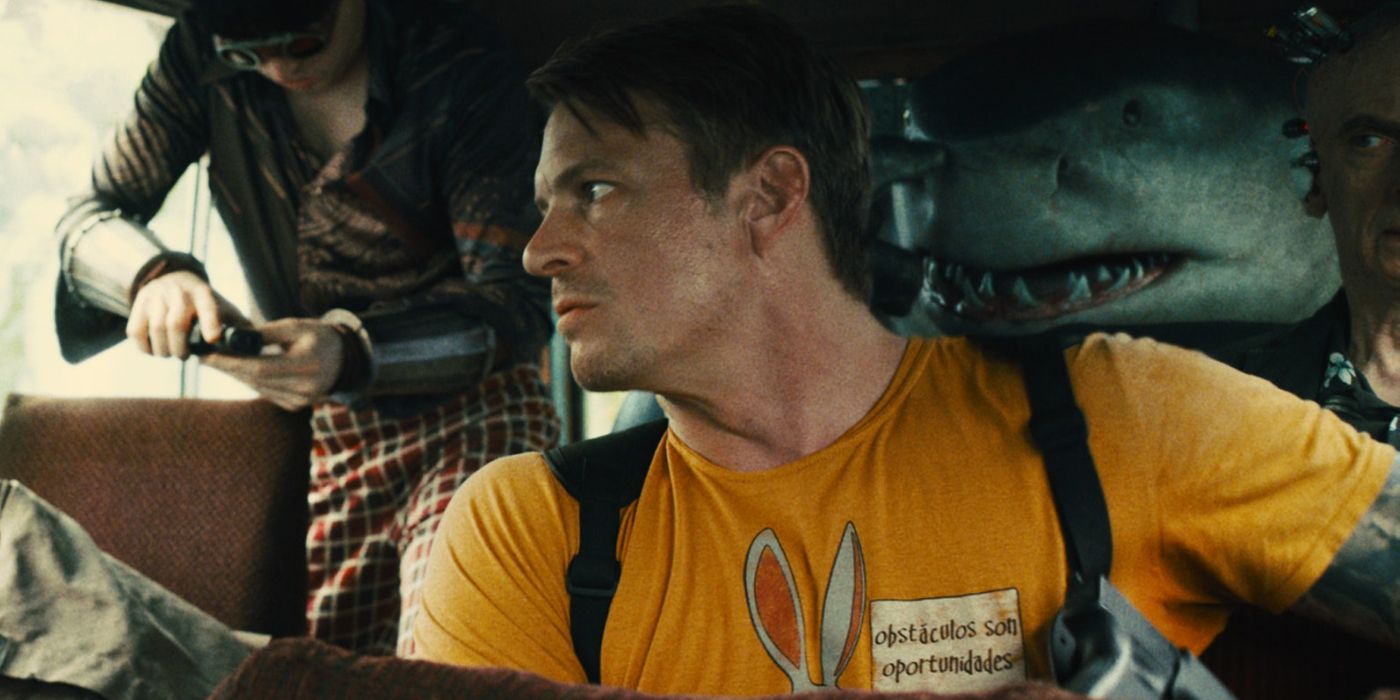 Rotten Tomatoes Score: 90%
In his second take on the character of Rick Flag (the first of which was in 2016's Suicide Squad), Kinnaman now leads a new team of misfits to victory against an alien starfish. The hard exterior and rough-and-tumble attitude of Kinnaman is what makes him a perfect casting for Flag.
RELATED: 10 DC Characters That Would Be Perfect For a Future 'Suicide Squad'
In this iteration of The Suicide Squad, which is a standalone sequel to 2016's film, Flag is less by-the-book than the first time and has become more of a mercenary than a military man. Kinnaman demonstrates not only his action-adventure prowess but also his incredible ability to stand out even in such a marvelous ensemble cast.
1
'For All Mankind' (2019-2022)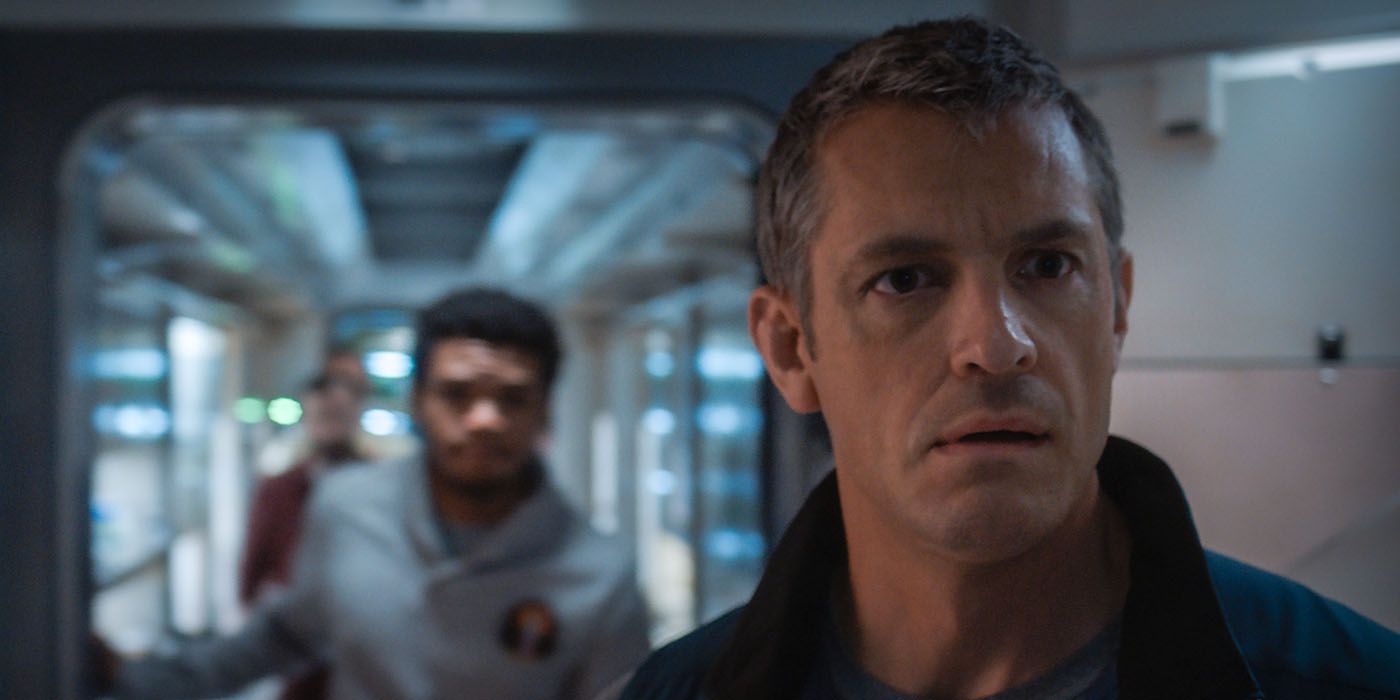 Rotten Tomatoes Score: 90%
In this truly wonderful alternate take on the Space Race, we see as the Soviet Union becomes the first to land on the moon. Kinnaman expertly portrays Ed Baldwin, one of NASA's highest-ranking astronauts in the field. His demeanor and attitude are exactly what one should hope for in a leader of that magnitude.
For All Mankind boasts a powerful cast, including Shantel VanSanten and Sarah Jones. The series also includes numerous amazing guest appearances, such as Colm Feore, Wallace Langham, James Urbaniak, and countless others. The revelatory storytelling of this alternate history is unmistakably one of the most thought-provoking and entertaining original storylines on television today.
NEXT: 7 Episodes of 'For All Mankind' That Are Out of This World
Source: https://dominioncinemas.net
Category: Lists