The strikes by SAG-AFTRA and the WGA have led major streaming services to make rash decisions about the future of their shows. Programs that were in limbo after the mild success of earlier installments are now in danger of being canceled entirely, as there's no telling when productions may be up and running once more. While it's necessary for services like Prime Video to prioritize the content that they release, it doesn't give shows the capacity to grow naturally; there are countless all-time great series that had significant quality jumps in their second seasons. Unfortunately, Prime Video's high profile science fiction series The Peripheral is the latest victim of these conflicts. Despite promises made by Amazon Studios' Head of Television, Vernon Sanders, last December, The Peripheral's second season has been officially canceled. The Peripheral's first season may not have been a classic, but there were compelling aspects of the series that more than justified expansion into what likely could have been an excellent second season.
you are watching: 'The Peripheral' Deserved A Second Season
RELATED: 10 Sci-Fi Shows To Watch If You Like 'The Peripheral'
'The Peripheral' Had an Interesting World
Based on the novel of the same name by William Gibson, The Peripheral was set within a not-so distant future where virtual reality programming has advanced and changed the social fabric in radical ways. The series centers on siblings Flynne (Chloe Grace Moretz) and Burton Fisher (Jack Reynor), who live on the outskirts of society as they care for their ailing family. Flynne has a knack for VR programming, but she discovers that the virtual world has started to become indistinguishable from her actual reality. A mysterious VR headset from Columbia belonging to an enigmatic corporation known as the Milagros Coldiron allows her to access a new virtual universe that bears a striking resemblance to the one she experiences every day. Additionally, it grants her the ability to access a haunting, nightmarish future where the lives of everyone she cares about are in danger.
The notion of simply exploring these different visual environments would have been interesting enough to sustain the first season of a dramatic show. Prime Video certainly spared no expense when it came to the elaborate production design on the series, and on a visceral level, The Peripheral looked better than many of the popular genre shows on streaming rivals like Netflix or Disney+. There's a level of immersion that the series provided in each episode that was reason enough to watch, but given that The Peripheral is an action-adventure series, it also set up a compelling mystery that wasn't wrapped up by the end of the first season.
One of the issues that science fiction shows often run into is combining worldbuilding with strong characterization. When dealing with a complex fictional universe that necessitates a good deal of background knowledge, it can be challenging to get viewers to engage on an emotional level. The Peripheral was able to sidestep this issue thanks to Moretz's terrific performance. Flynne was experiencing "the Peripheral" itself for the first time, and thus serves as the audience's avatar as she enters the digital world. The same amazement, confusion, and curiosity that a viewer may have felt dropping into the film's dense narrative is experienced by Flynne.
'Peripheral' Creators Jonathan Nolan and Lisa Joy Have a Sci-Fi Track Record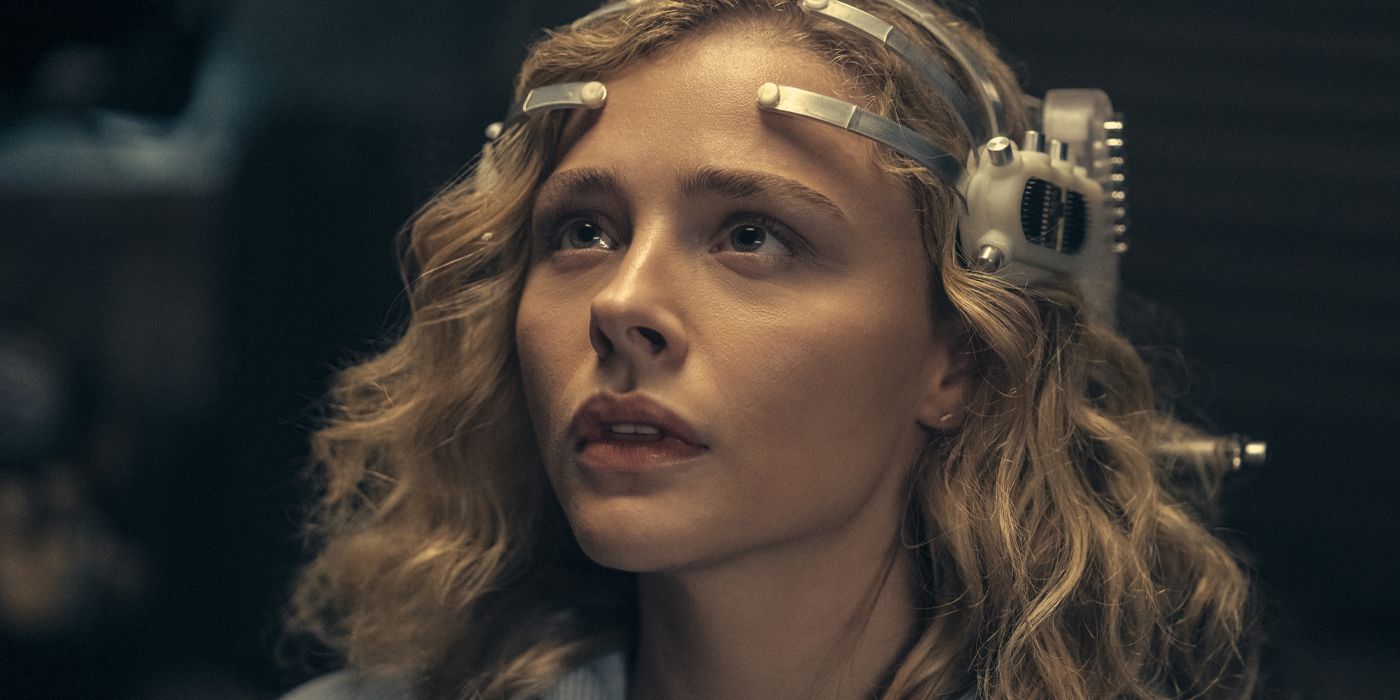 It's been a tough few years for fans of Jonathan Nolan and Lisa Joy. The pair of innovative science fiction storytellers generated a significant fan base based on the success of their hit HBO series Westworld, as well as Nolan's work on his brother's projects, Memento and Interstellar. While the first season of Westworld felt like it could be the next Game of Thrones, interest in the series and its puzzlebox mysteries began to dwindle over time. Nolan and Joy's luck didn't get any better with their next slate of projects; Joy's directorial debut Reminiscence was a critical failure, Westworld was both canceled and removed from Max entirely, and the pair's upcoming adaptation of the video game Fallout has been barely marketed thus far.
While Reminiscence may eventually earn a cult fan base and Westworld had declined in quality over time, The Peripheral marked a more interesting project for the two. Westworld had grown so focused on playing mental mind games with its fans and inspiring wild theories and speculation. Meanwhile, The Peripheral had a more emotional quality. The virtual world forces Flynne to contemplate her plans for the future, and her upbringing within a poor community is very easy to relate to. Additionally, there's a good deal of comic banter between Reynor, Moretz, and the series' other guest stars that help balance out the expositional chunks.
While Westworld's characters were bored millionaires, sociopathic killers, and artificial life forms, The Peripheral was essentially a coming-of-age tale set within a dangerous world of dueling virtual realities. It was the perfect backdrop to explore the lengths that one family would go to in order to advance their stature; would Flynne be willing to lend her consciousness to a better, more hopeful reality, even if it wasn't real? What changes did she need to make in order to save her family from a dark future that may await them?
'The Peripheral' Set Up Season 2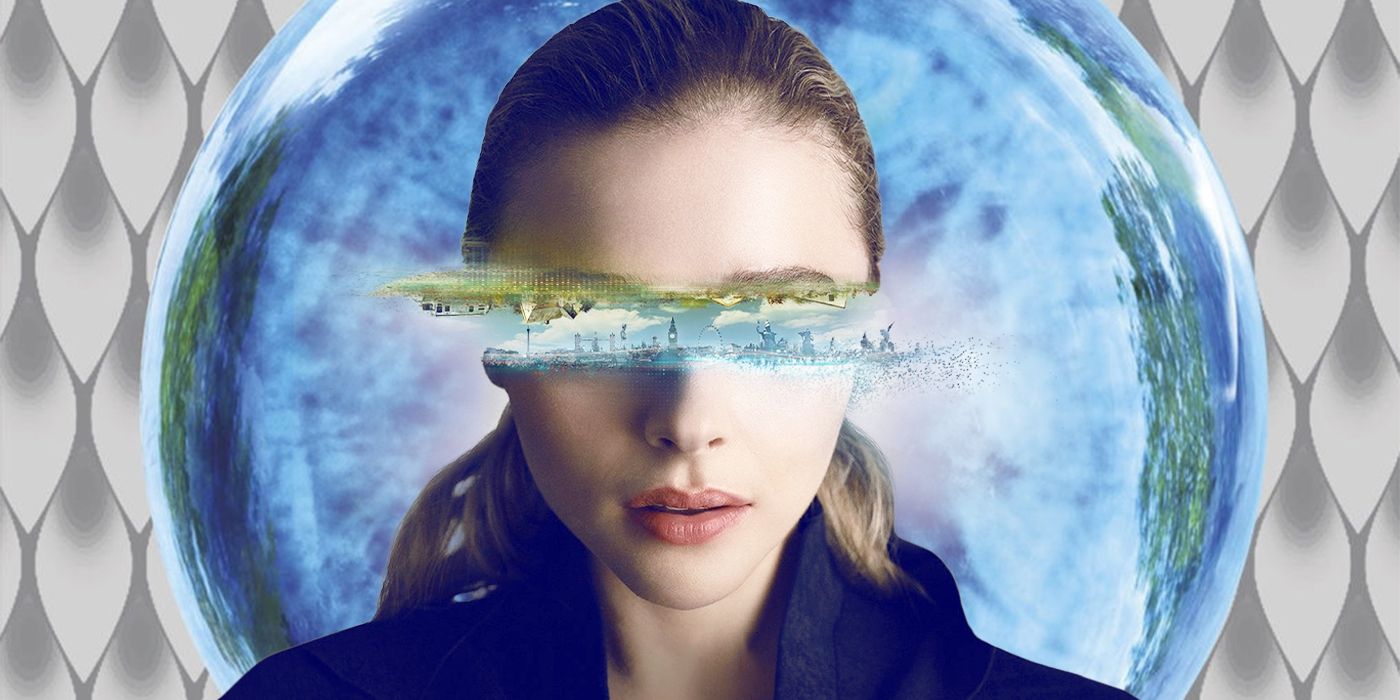 While there's a significant portion of The Peripheral's first season dedicated to establishing the world, the "mystery box" element that is so essential to many of Nolan and Joy's collaborations doesn't feel like an unanswerable hanging thread. Viewers that followed the series through to the end may have finally caught up with how the series differentiates certain realities from each other, and when it is supposed to be left ambiguous. This would have allowed a second season to spend less time on exposition and move forward with the mystery that is set up in the season finale, "The Creation of a Thousand Forests," regarding the enigmatic Lev Zubov (JJ Feild).
The Peripheral's debut installment wasn't perfect; there were some clunky moments, underdeveloped characters, and awkward tonal shifts, but none of these were issues that would have prevented a second season from making improvements. Given the tremendous source material from Gibson's novel that the showrunners had at their disposal, The Peripheral could have become one of the boldest, most original sci-fi shows on television. Its shocking cancellation indicates that streamers aren't interested in letting shows find their footing over time.
Source: https://dominioncinemas.net
Category: TV