The Bachelor and The Bachelorette premiered on ABC in 2002 and 2003, respectively. These shows became a common watch in many American households, and this was still true in 2006. There was, however, another show featuring a bachelor trying to meet the woman of his dreams in 2006. And that man was Flavor Flav. The reality dating series, Flavor of Love, was a hot mess that garnered not one, but three seasons. The first two seasons of this garbage fire had one beautiful diamond shining bright amongst the grime. And that diamond was Tiffany Pollard, also known as New York. Tiffany fell in love with Flavor Flav (a feat in and of itself) and tried to win his heart twice, only to be denied. Thankfully this gave fans a new opportunity in I Love New York, her very own show to find love. A show centered around a Black bachelorette trying to find her soulmate and get married. That's right, the first Black bachelorette is actually Tiffany Pollard, not Rachel Lindsay.
'Flavor of Love' Introduced Us to Tiffany Pollard, aka New York
Why they gave Flavor Flav a dating show is still a mystery to this day. Well, technically the reason is known. After falling in love with Brigitte Nielson on The Surreal Life, they were given their own show that followed their relationship aptly titled Strange Love. When their relationship ended Flav was then given Flavor of Love. And the show was definitely a hit. Audiences were treated to some of the weirdest and wildest women anyone could have possibly dreamed up. It was, for lack of better terms, a ridiculously hot mess. But in the midst of the mess we were given the joy of witnessing Tiffany, only known as New York on the show, fighting for her man. And fighting is not a metaphor or hyperbole. She was fighting. The most memorable moment from season one of Flavor of Love is when a fellow competitor, Pumkin, gets eliminated. The two get into a battle of words, and when New York says, "Slap me, b–ch!" she was hit not by a hand, but by a loogie. Pumkin spit on New York, and hands were being thrown instantaneously. It's a reality TV moment that is still talked about to this day.
After being eliminated in the finale, it was clear that New York was heartbroken. No one would have ever expected her to come back, but she did make what was supposed to be a short appearance in season two. Flav brought her in to test the new group of ladies vying for his affection. And she definitely did her job. She and Flav also rekindled their romance, leading him to welcome her back to the competition. This turned out not to be the fairy-tale move fans thought it was. During the finale, which was the highest episode in VH1's history at that time, Flav chose Deelishis instead of New York, breaking her heart once again.
RELATED: We Love These Messy Mamas of Reality TV
'I Love New York'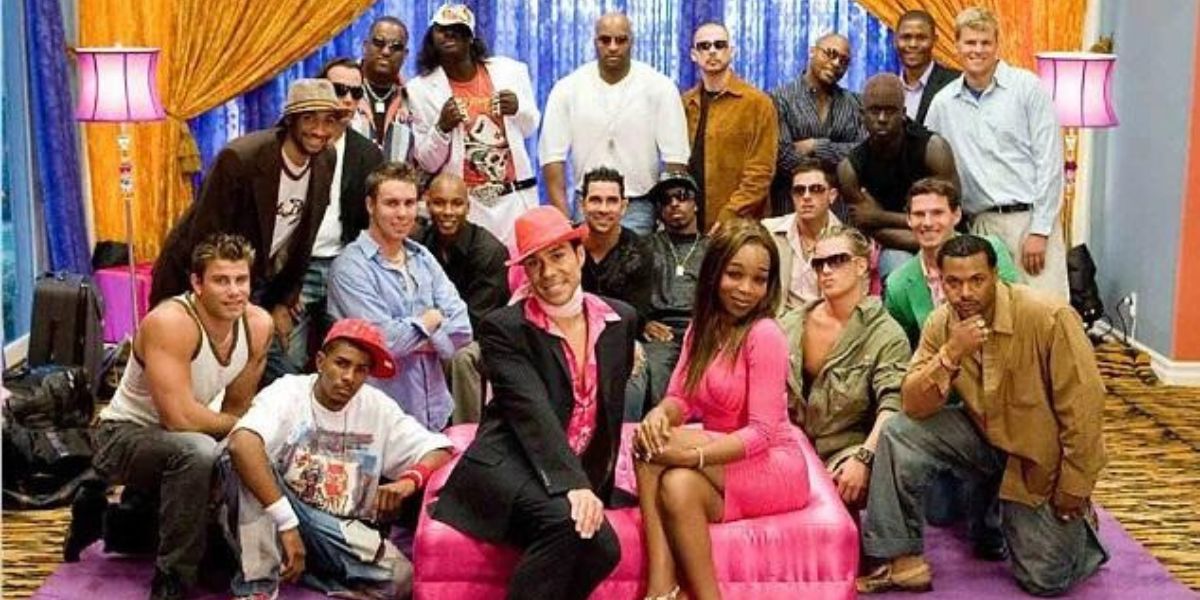 VH1 producers wanted to help Tiffany find love. She deserved it after what Flav put her through. This is how she became the first Black bachelorette. New York was ready to find love, and she certainly had a variety of interesting men vying for her affection. Interesting men with even better nicknames. One fan favorite being Mr. Boston, a tall and goofy fellow from, you guessed it, Boston. He had an accent strong enough to earn him that nickname, and it's thanks to him that viewers learned a very interesting tidbit about New York; she loves ranch dressing. Not just like. Loves it. He made her a midnight snack every night that could be dipped in ranch dressing. She spends a full confessional talking about how much she loves ranch dressing. That's probably why she kept him around for so long; they were clearly not a romantic match due to their blatant lack of chemistry. But it was obvious that they were becoming great friends. After all, who wouldn't want to be friends with a funny, mostly dorky, guy who makes you a late-night snack every day?
Now there were definitely some guys she had a lot of chemistry with. Mainly Chance and Tango, both of whom made it all the way to the final two. Chance and New York had a fiery passion for each other, one that felt and looked very real. Had it not been for the presence of her meddling mother, Sister Patterson, Chance probably would have been the man she chose. But alas, he wasn't. Tango's smooth words and heartfelt energy won New York's heart, leading to a beautiful proposal and a promising future. Alas, this was also not meant to be. During one of the episodes in which New York met the mothers' of her potential future husbands, New York made an immature assessment of Tango's mother, referring to her as ugly on multiple occasions during the meet the parents episode. Upon seeing this after it aired, Tango publicly ends things with New York during the reunion special, saying, "I love Tiffany. I ain't feelin' New York. I'm done with New York. I proposed to Tiffany… but I got New York. … I sat back and watched New York disrespect me. And I watched New York disrespect my mother… and that ain't gonna fly."
A Second Chance At Love: 'I Love New York Two'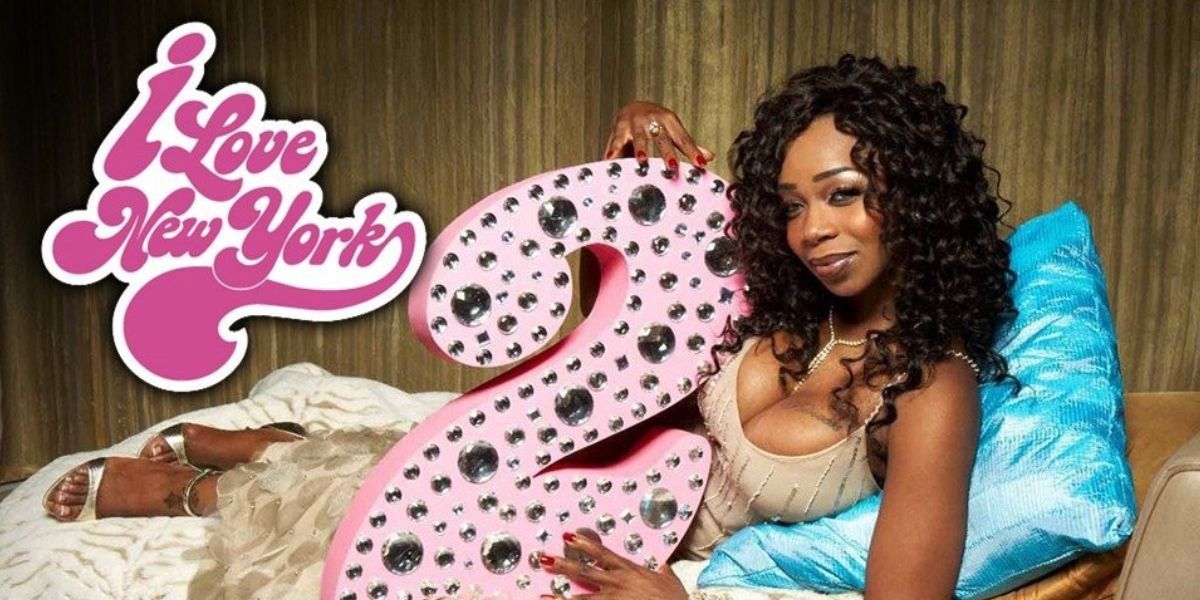 After realizing that she probably should have chosen Chance, VH1 decided to give her another opportunity to find love. I Love New York Two premiered in 2007, and this time around Sister Patterson got to bring in her own group of choices for New York, known as the Mama's Boys. And she definitely picked some good options for her to choose from, but there was also Buddha. Buddha was not a Mama's boy but Buddha was extremely good looking and suave. Deep voice, muscles, pretty eyes, the whole very dangerous package. And it seemed as if New York was falling for him pretty hard; to be fair, who wouldn't? But there was another man willing to lie, cheat, and buy his way into New York's heart, and that was Tailor Made. One of Sister Patterson's Mama's boys, he flaunted his wealth as if it was his only personality trait. He bought her manolo blahnik shoes for one of the challenges, roses, jewelry, the list goes on. Tailor Made came off very smarmy, but New York fell for him anyway, ultimately choosing him at the finale, after which he proposed. The two actually stayed together after filming, and New York even moved in with him, but again, this love was not meant to be. Shortly after the reunion called it quits, and this time, the show was done for good.
Seventeen Years of the self-proclaimed "HBIC"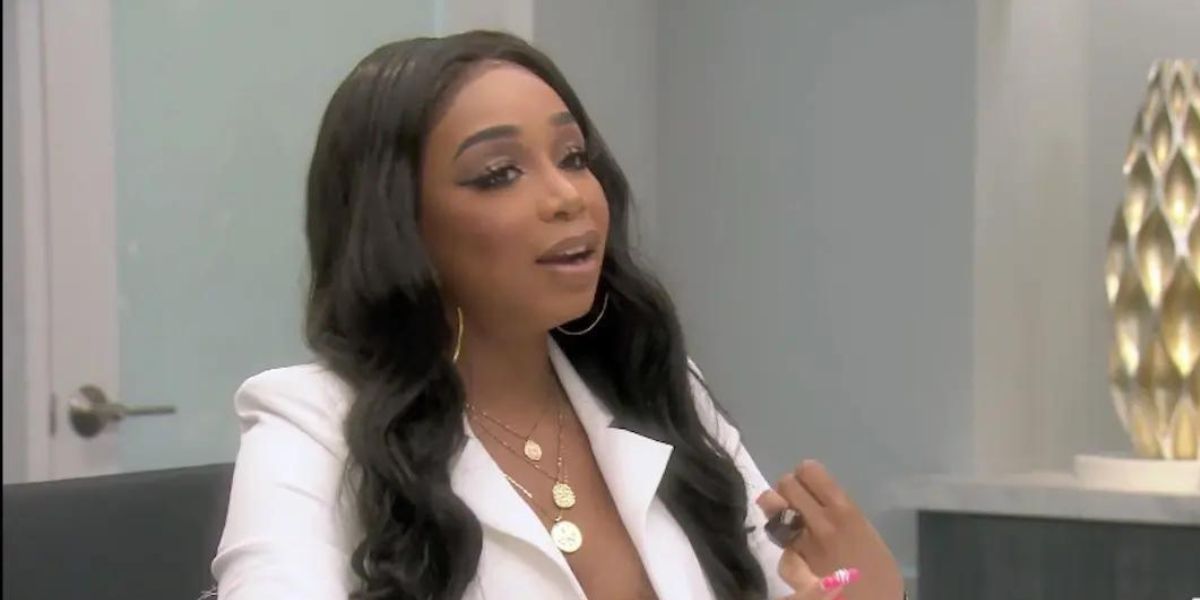 It has been 17 years since Flavor of Love first premiered on VH1, and Tiffany "New York" Pollard has not stopped entertaining us. Shortly after I Love New York Two, she got two more shows called New York Goes to Work and New York Goes to Hollywood. Her reality TV resume is expansive, and that's because she makes great television. Over the years we've watched her blossom from a rambunctious cold-blooded 20-something to the lovable but still hilarious woman we know today. She famously got breast implants in between the seasons of I Love New York, and went on the TV series Botched twice. Her first appearance on the TLC show was to fix her initial boob job. Years later she returned to the show to have them removed, learning about and informing watchers about the dangers of breast implant illness. This moment seemed to be a turning point for her as a person, and it was wonderful for fans to see a different and more vulnerable side of her.
The First Black Bachelorette and Current Reigning Queen of Reality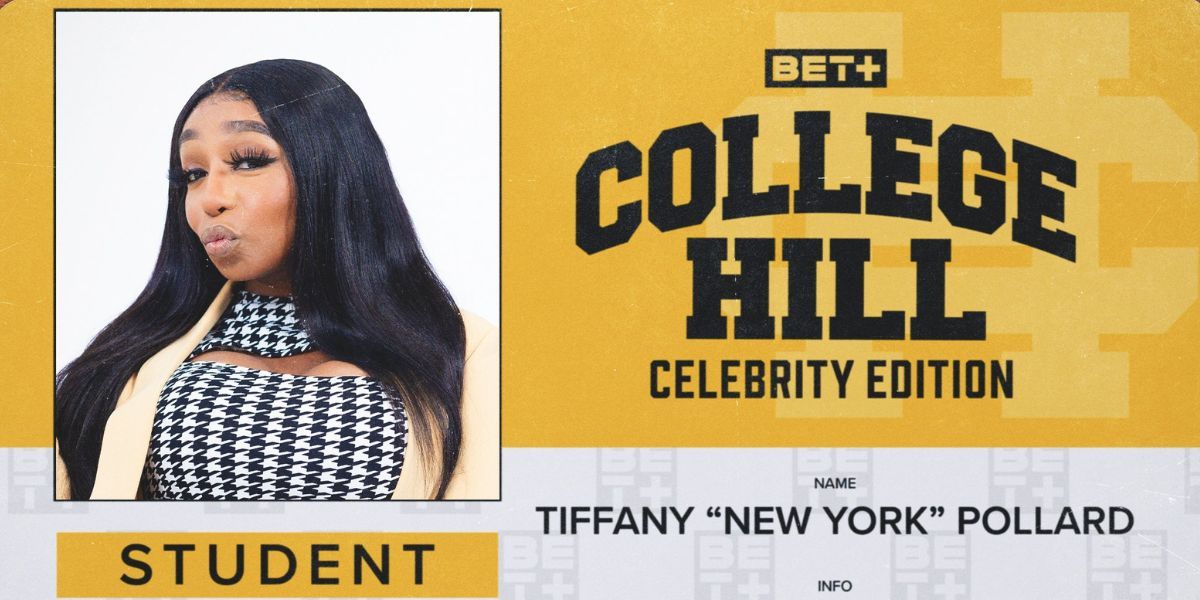 The blossoming of Tiffany Pollard continued as she started her miniseries, Brunch with Tiffany in 2020. There she interviewed stars such as RuPaul's Drag Race queens Bob the Drag Queen, Jasmine Masters, Trixie Mattel, Nina Bonina Brown, and Monet X Change, amongst many other stars. She also appeared on the VH1 haunted house game show, Scared Famous, which became uninteresting the second she was eliminated. Tiffany Pollard most recently blessed streaming screens everywhere on College Hill: Celebrity Edition, a show in which celebrities are sent to an HBCU to get their collegiate education. Fans are hoping there is more to come from the Queen of Reality TV, and cannot wait to see what she dives into next. As we reflect on the past seventeen years there is one thing that rings true: Tiffany Pollard is the first Black bachelorette. And while it was on VH1 during a wild time in the genre, it was important in that she was the first Black woman to be put front and center as a romantic interest in reality TV.
This moment, as silly and ridiculous as it was, gave younger Black women to see someone who looked like them be adored and wanted. It may seem small to some, but to those who live their lives constantly bombarded by Euro-centric beauty standards that do not fit them, it was exciting to see.
Source: https://dominioncinemas.net
Category: REALITY TV