HBO has made many great crime shows since The Sopranos, but Boardwalk Empire explored America's mafia culture from a historical perspective. Set within Atlantic City during the prohibition era of the 1920s, the series starred Steve Buescemi as the political tycoon Nucky Thompson. Similar to Tony Sopranos, Breaking Bad's Walter White, or Better Call Saul's Jimmy McGill, Nucky was a character that wasn't quite a hero or villain. Despite his ruthless qualities, Nucky's tragic childhood and love for the young widow Margaret Thompson (Kelly MacDonald) made him a likable character.
Boardwalk Empire employed one of the most exciting ensembles in the recent history of television. Among the series regulars were Michael Shannon as the maniacal Bureau of Prohibition agent Nelson Van Alden, Michael Pitt as Nucky's protégé Jimmy Darmody, Shea Whigham as Nucky's brother Sheriff Eli Thompson, Michael Stuhlbarg as the New York mob boss Arnold Rothstein, and Stephen Graham as the legendary criminal Al Capone. While Boardwalk Empire may have peaked with its third season, each season contains standout moments and memorable episodes. Here are the best episodes of every season of Boardwalk Empire.
5
"Boardwalk Empire"
Season 1, Episode 1 (2010)
There isn't anybody who knows their way around gangsters better than Martin Scorsese; Scorsese served as executive producer on the series and even directed the 73-minute pilot episode. It essentially felt like a classical Scorsese gangster movie; the pilot effectively establishes the monopoly on Atlantic City's infrastructure that Nucky, Eli, and Jimmy have.
RELATED: This Is Still 'Boardwalk Empire's Most Compelling Character
Scorsese spared no expense in the episode's production and incorporated sets, costumes, and action sequences that were worthy of a cinematic film. It set an important precedent of excellence that Boardwalk Empire would maintain for the rest of its run.
4
"To The Lost"
Season 2, Episode 12 (2011)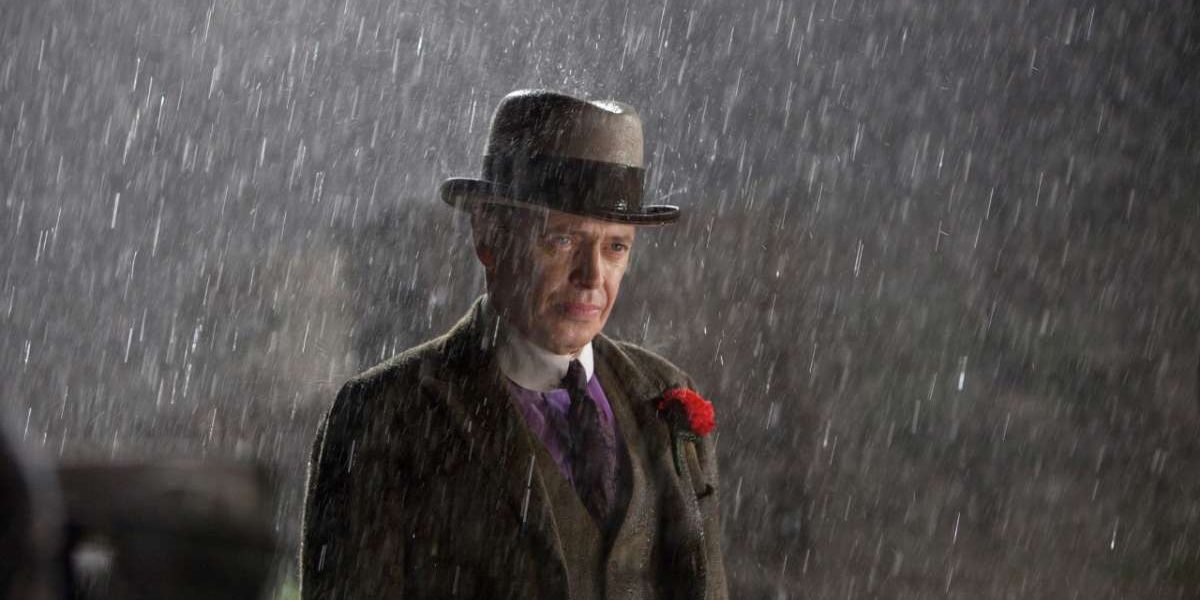 The second season of Boardwalk Empire largely focused on the splintering alliance between Nucky and Jimmy. After becoming more aware of his heritage, Jimmy believes that he should have the power to take over Atlantic City's criminal underground, using his wartime ally Richard Harrow (Jack Huston) as his personal assassin throughout the season.
RELATED: The True Story Behind 'Boardwalk Empire'
While Jimmy's motivations were compelling and Pitt's performance was suitably creepy, Jimmy became such an unlikable character that his presence cast a looming shadow over the entirety of the second season. This made it all the more satisfying when Nucky executes Jimmy in cold blood in the final installment "To The Lost." The episode does a great job at showing the ways that Jimmy is wrestling with the eventuality of his demise. There's a rather touching scene where he and Richard reflect on their experiences fighting together in World War I, a period of time when they were both far more humble.
3
"Two Imposters"
Season 3, Episode 11 (2012)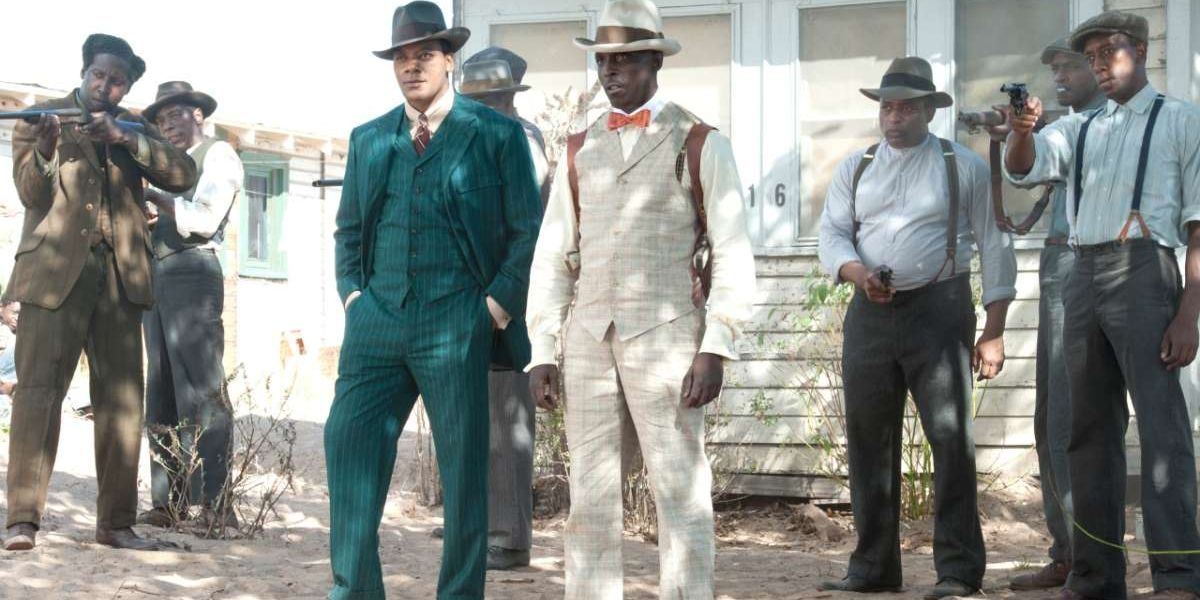 Nucky struggles to do battle with his most fearsome rival yet when the gangster Gyp Rosetti (Bobby Cannavale) arrives in the third season. Unlike Nucky, Gyp does not seek any political agency and has no control over his own anger. Gyp is an uncontrollable savage that forces Nucky to make desperate alliances. In the episode "Two Imposters," he's forced to enter into the black gangster Chalky White's (Michael K. Williams) territory when his loyal butler Eddie Kessler (Anthony Laciura) is injured.
RELATED: 'Boardwalk Empire' Is the Best Show with a Bad Final Season
see more : The 10 Best 'Family Guy' Characters Who Only Appear In One Episode, Ranked
"Two Imposters" does a great job at showing what a critical danger Gyp is to the criminal underground, as he has no respect for the rules that Nucky and the other gangsters abide by. Eli is even forced to ask for Capone's help in a moment of desperation. Graham's depiction of Capone captured the eccentricity of a historical figure whose reputation has been well established in other depictions.
2
"White House Pike"
Season 4, Episode 10 (2013)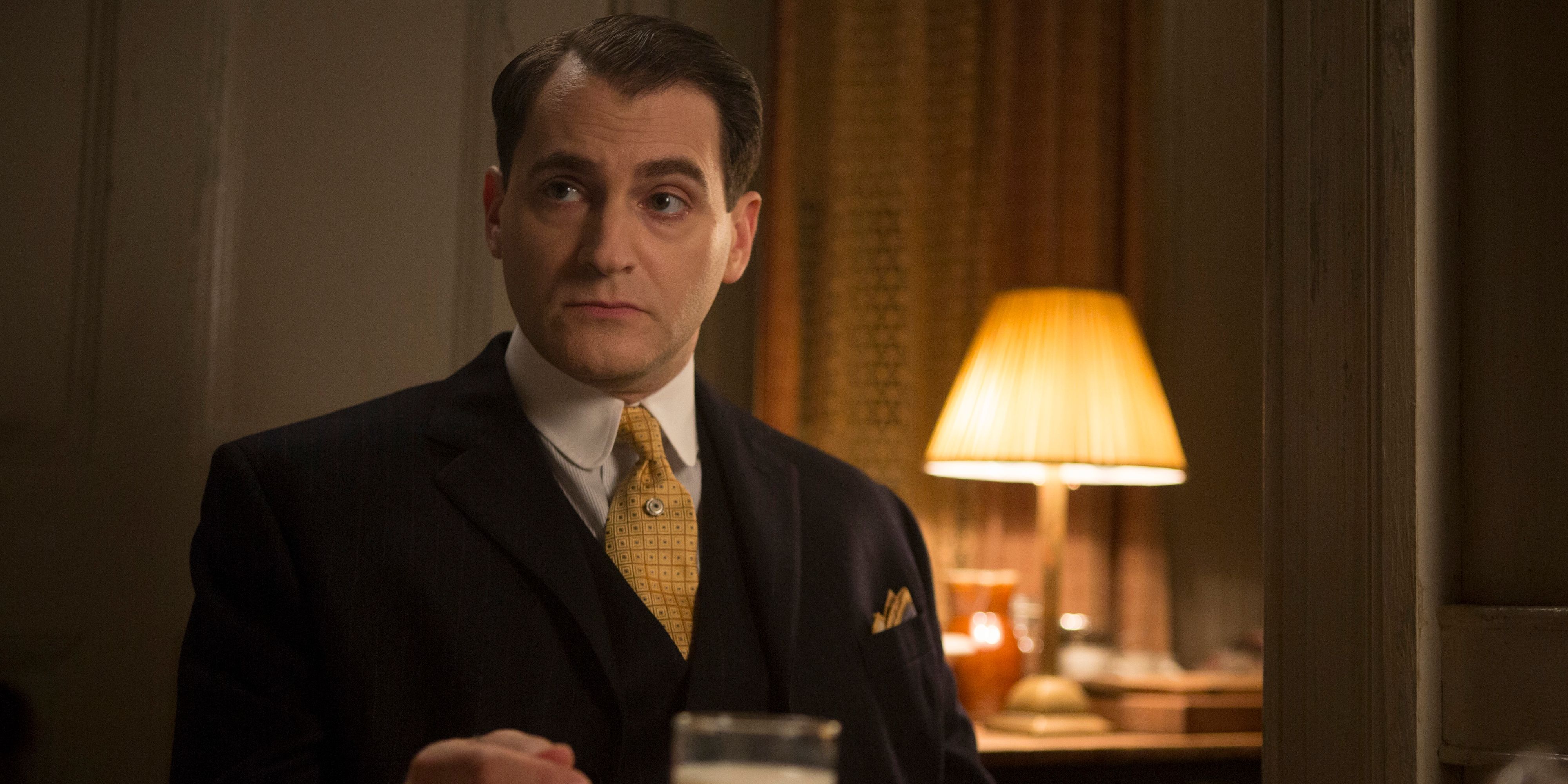 The serialized nature of Boardwalk Empire led to many episodes where the excitement lay in the shadowy dealmaking and alliances that emerged behind closed doors. This was evident in the episode "White House Pike;" while there weren't any major character deaths or revelations, the episode indicated that several characters were questioning their allegiances.
One of the more interesting storylines within the later half of the series was Nelson's transition from a government stooge to a full-on criminal. In "White House Pike," Nelson saves Capone's life during a raid, indicating that his values have radically changed. Margaret's friendliness with Rothstein also had major ramifications throughout the rest of the season.
1
"Eldorado"
Season 5, Episode 8 (2014)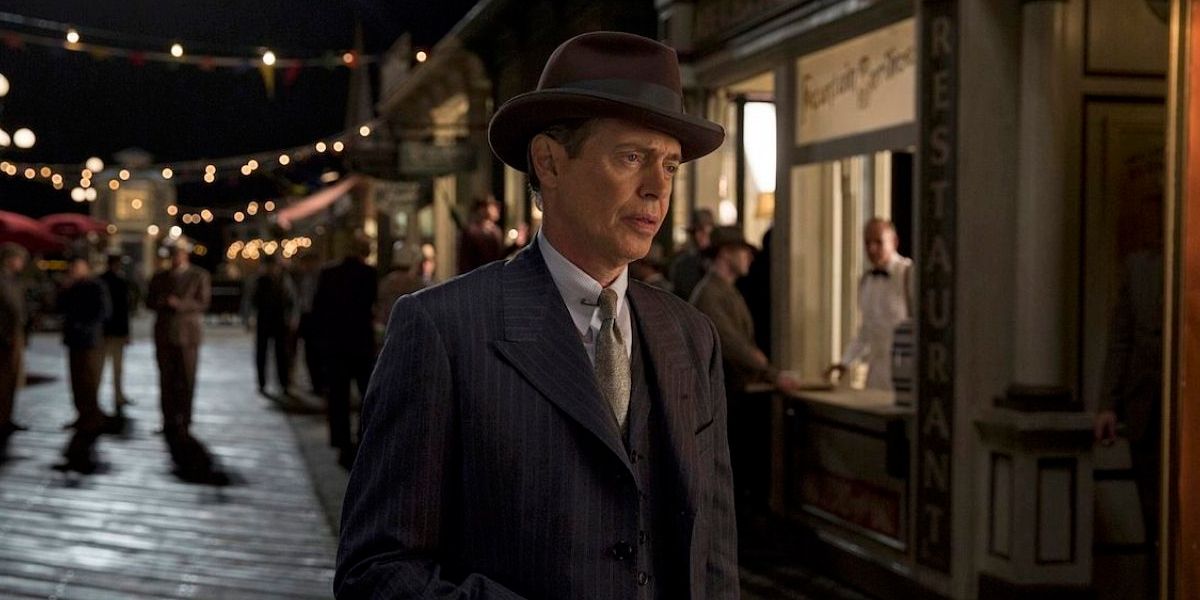 Boardwalk Empire's final season is easily its bleakest, as Nucky realizes that he's far past his prime and has been surrounded by enemies. While the season itself is not one of the series' strongest, the finale "Eldorado" does a great job of ending Nucky's journey on a definitive note, while also unpacking more about what made him tick. The episode pays off a season-long storyline that featured flashbacks to Nucky's early days in 1897.
The scenes between a young Nucky and Eli, as they settle their parents' marital dispute, reveal why Nucky insists on being a beloved figure in the eyes of the public; his father taunts him by saying that he can never escape his heritage. These memories come back to haunt Nucky during the intense final sequence, where he prepares to bid farewell to Atlantic City forever in order to take shelter in New York.
KEEP READING: 'Boardwalk Empire' Never Topped Its Season 3 Villain
Source: https://dominioncinemas.net
Category: Lists