It is quite popular for former TV shows to be revisited by a TV reboot or revival eventually. However, there are also TV shows like Zoey 101 and Community that have been revived or rebooted the TV show with a movie instead.
Maybe you are interested
Although these TV shows had their final curtain call, some series think the best way to continue the show is with a movie. A movie has some advantages over a revival series: it can lend itself to tighter writing and be more feasible to make for returning cast and crew. Reddit users in this thread named some TV shows that have ended that should have a movie spin-off.
10
'Fringe' (2008-2013)
Fringe was a thrilling sci-fi that blended science with the supernatural. It revolved around an FBI division that investigated bizarre phenomena. The show's unique blend of mystery, suspense, and scientific exploration made the show popular to watch among fans.
Reddit user TheKylinator named Fringe as the TV show that should have a movie spin-off. After all, a movie spin-off for Fringe would be a great opportunity to expand beyond the show's universe and reunite the beloved characters that the fans loved.
9
'Burn Notice' (2007-2013)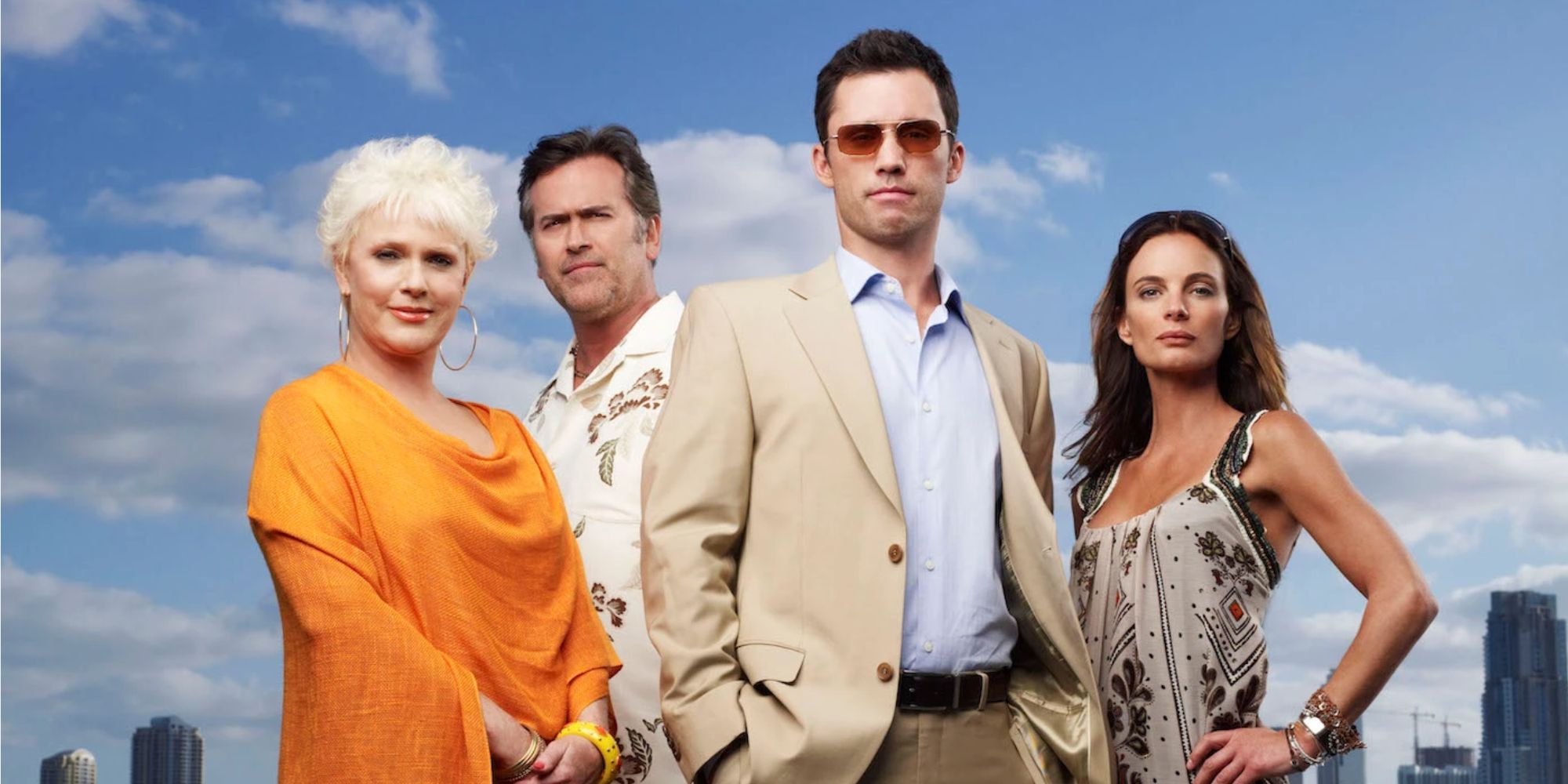 Airing from 2007 to 2013, Burn Notice was a spy series with some incredible characters. It followed Michael Westen (Jeffrey Donovan), a former spy who continues to navigate the dangerous world of espionage even after being burned by intelligence agencies. Audiences enjoyed the show because of its blend of action, intrigue, and dry humor.
Reddit user ForgottenRomeo said Burn Notice has "so much juicy backstory to delve into." Hence, a movie spin-off could explore deeper layers of the stories the show couldn't address in depth.
8
'Chuck' (2007 – 2012)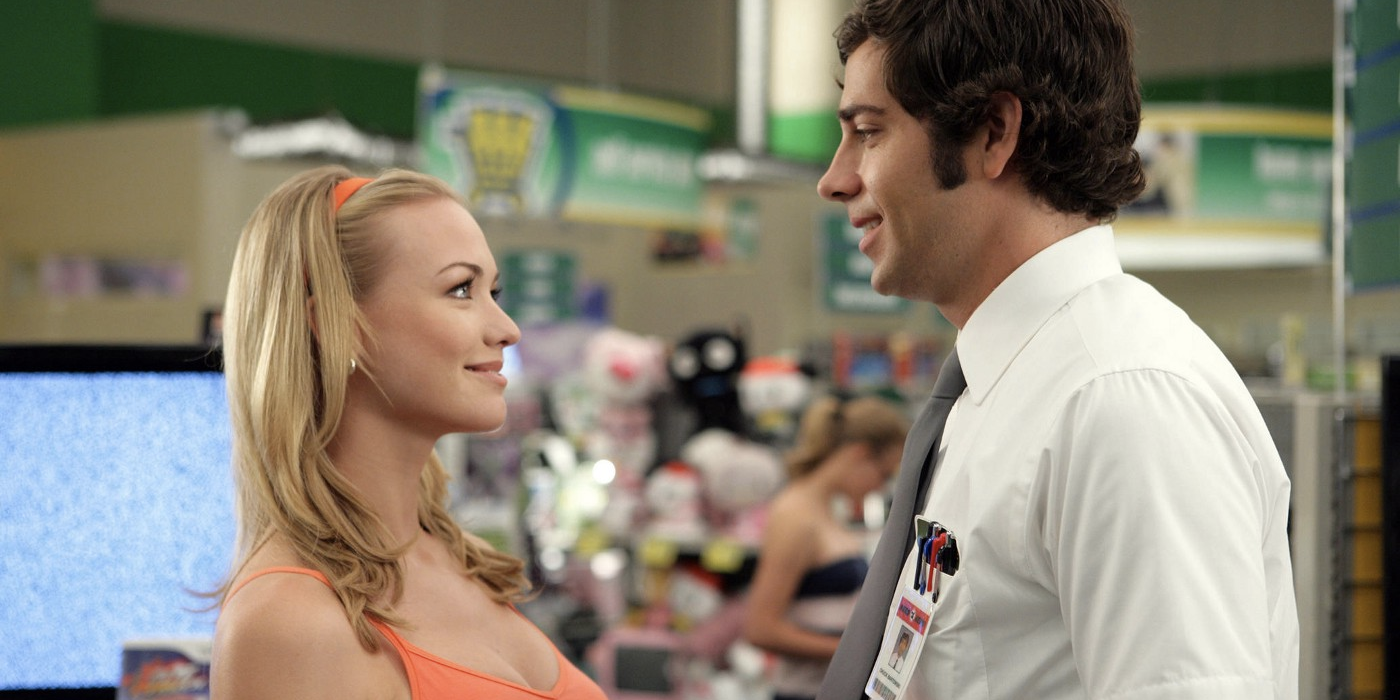 Starring Zachary Levi as the titular character, Chuck, the series follows him becoming a spy after receiving a database of government secrets implanted into his brain. Viewers enjoyed seeing the combination of comedy, romance, and espionage, making the show popular.
RELATED: The Best Comedy Thriller TV Series That'll Have You Like "Eek" and Then Like "LOL"
see more : 6 Reality TV Shows That Have Aged Badly
A deleted Reddit usersaid that Chuck is "without a doubt the one TV show that needs a movie." A movie spin-off would allow the lovable cast to be reunited and for fans to have closure of various character arcs.
7
'Prison Break' (2005-2017)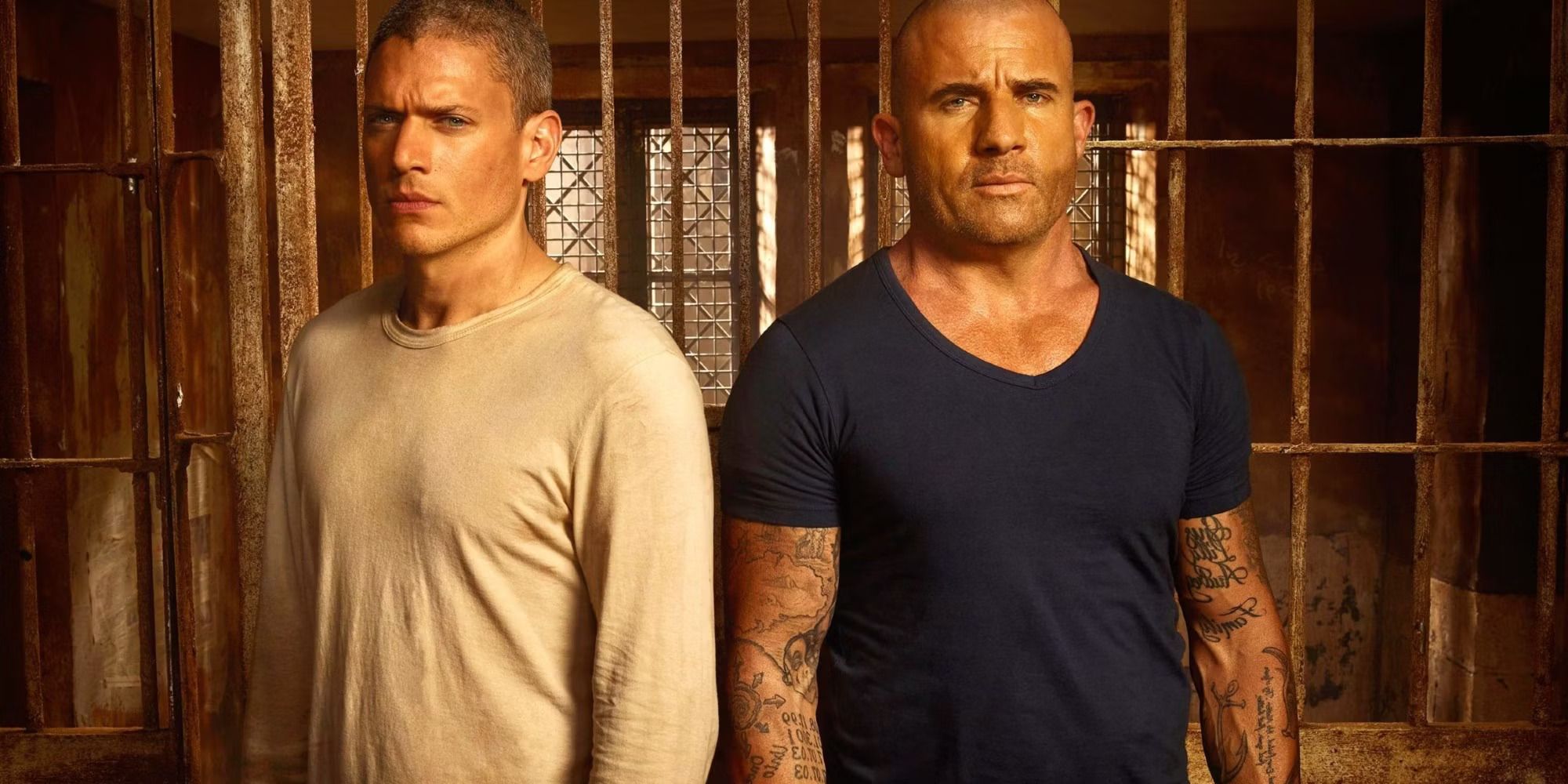 An underrated series based in prison, Prison Break was centered around Michael (Wentworth Miller), who got incarcerated to help his wrongly accused brother Lincoln (Dominic Purcell) escape death row. Audiences were hooked by the show's intense plot twists, including the prison break plans and high-stakes drama.
Reddit user shorshi named Prison Break as a TV series that should have a movie spin-off. They even named Michael as "one of the most well-written characters ever." Ultimately, a movie spin-off would allow the popular cast to return for a final mission and explore the aftermath of the characters' daring escapes.
6
'The Shield' (2002 – 2008)
Airing from 2002 to 2008, The Shield follows Vic Mackey (Michael Shiklis) and his strike team as they navigate Los Angeles while bending the law to maintain order. Audiences resonated with the show's raw portrayal of corruption, power struggles, and moral dilemmas.
RELATED: From 'Fargo' to 'The Walking Dead': 10 TV Shows That Peaked With Their Pilot Episode
A deleted Reddit usernamed The Shield as a TV show that should have a movie spin-off, stating that they'd like to see how "Vic Mackey and his gang came up through the ranks." In addition, a movie spin-off could let fans see how all the characters are after the series ended, or expose ongoing police corruption.
5
'Freaks and Geeks' (1999-2000)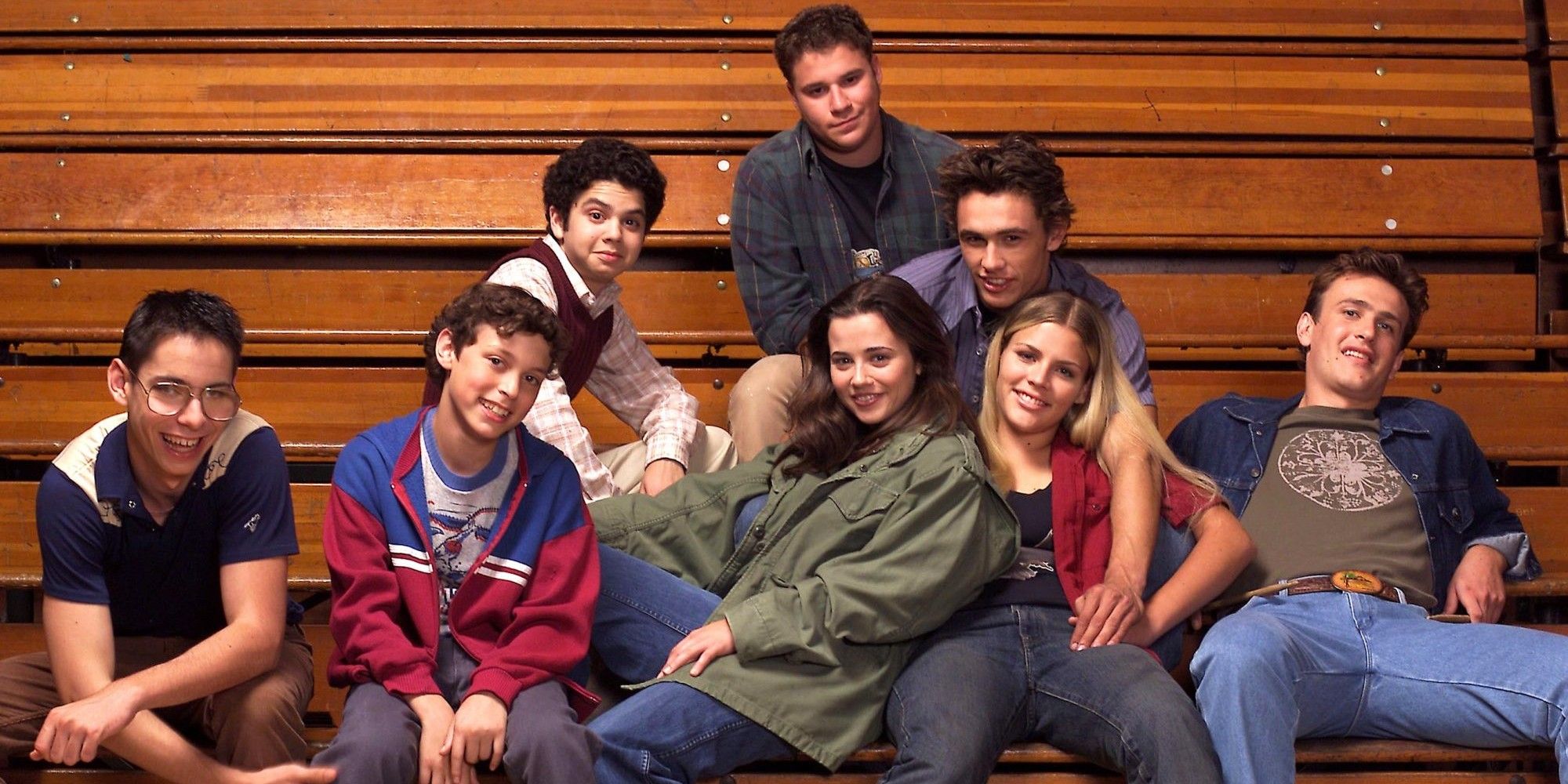 One of the best TV shows set in the '80s, Freaks and Geeks revolved around the lives of two groups in high school, the freaks and the geeks. Fans enjoyed watching the relatable characters and resonated with the teenage struggles and friendships that the show portrayed.
Reddit user hopelessmope said they would love to see a Freaks and Geeks "special of some sort" and "often wonder how they all ended up." As the show only lasted one season, a movie spin-off can give the closure fans wanted and revisit the characters' lives years later.
4
'Drake and Josh' (2004 – 2007)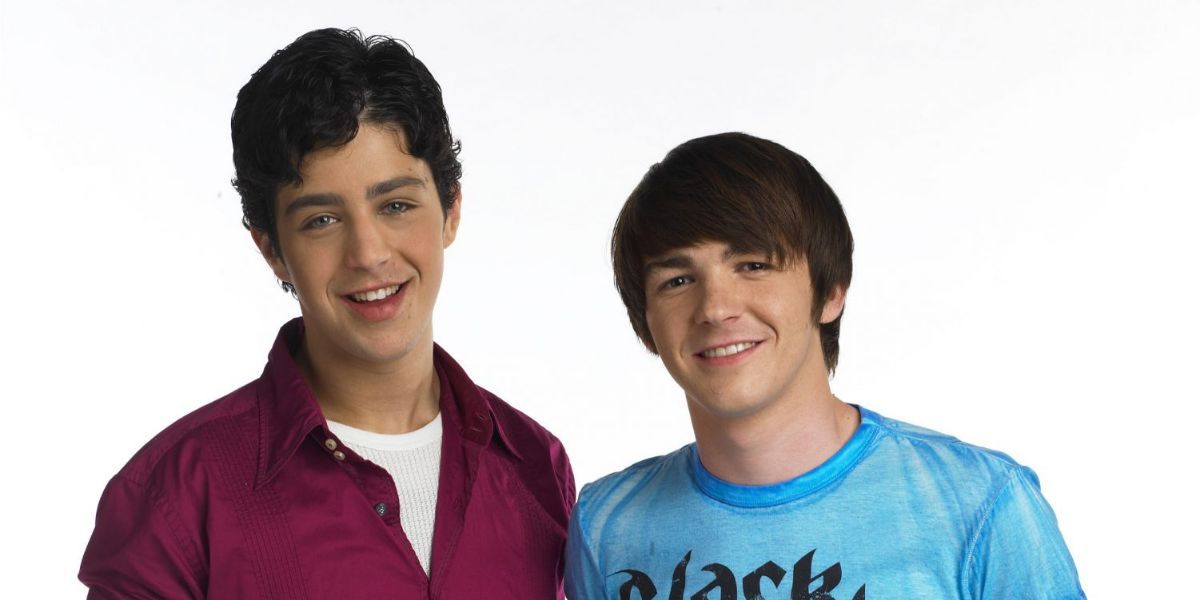 see more : Every Park Chan-wook Movie, Ranked From Worst to Best
Airing on Nickelodeon, Drake and Josh revolved around two stepbrothers, Drake (Drake Bell) and Josh (Josh Peck), as they navigate the challenges of high school and teenage experiences. The show became popular because of how the storylines are easy to resonate with, and the characters too.
RELATED: From 'Avatar: The Last Airbender' to 'SpongeBob': The 10 Best Nicktoons, Ranked
Although Drake and Josh had a TV movie special a year after the show ended, a Reddit user said an "R-Rated Drake and Josh movie would be hilarious." Ultimately, doing a movie spin-off now would allow fans to catch up with the characters in their adult lives and explore their paths after high school. However, given Bell's legal issues and assault allegations, this seems like a distant reality.
3
'The Wire' (2002-2008)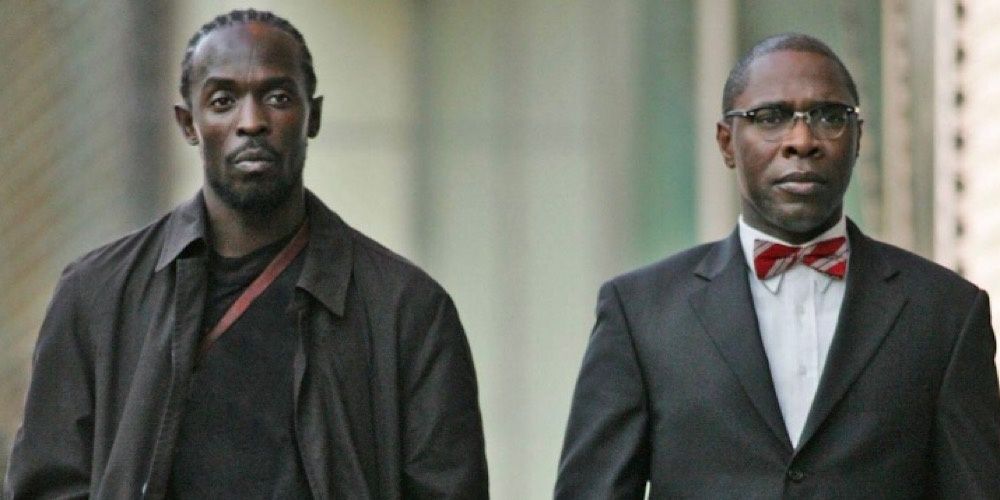 One of the best TV dramas of all time, The Wire shows audiences the interconnected institutions of Baltimore, including law enforcement, labor, politics, education, and media. The show explored the socio-economic challenges, and its compelling storytelling drew viewers into the show.
Reddit user named The Wire as a show that should have a movie spin-off, stating that it could see the characters rise to where they start in the series. Ultimately a movie spin-off could revisit the characters in a new chapter and explore more of how their lives evolved after the show finished.
2
'Seinfeld' (1989 – 1998)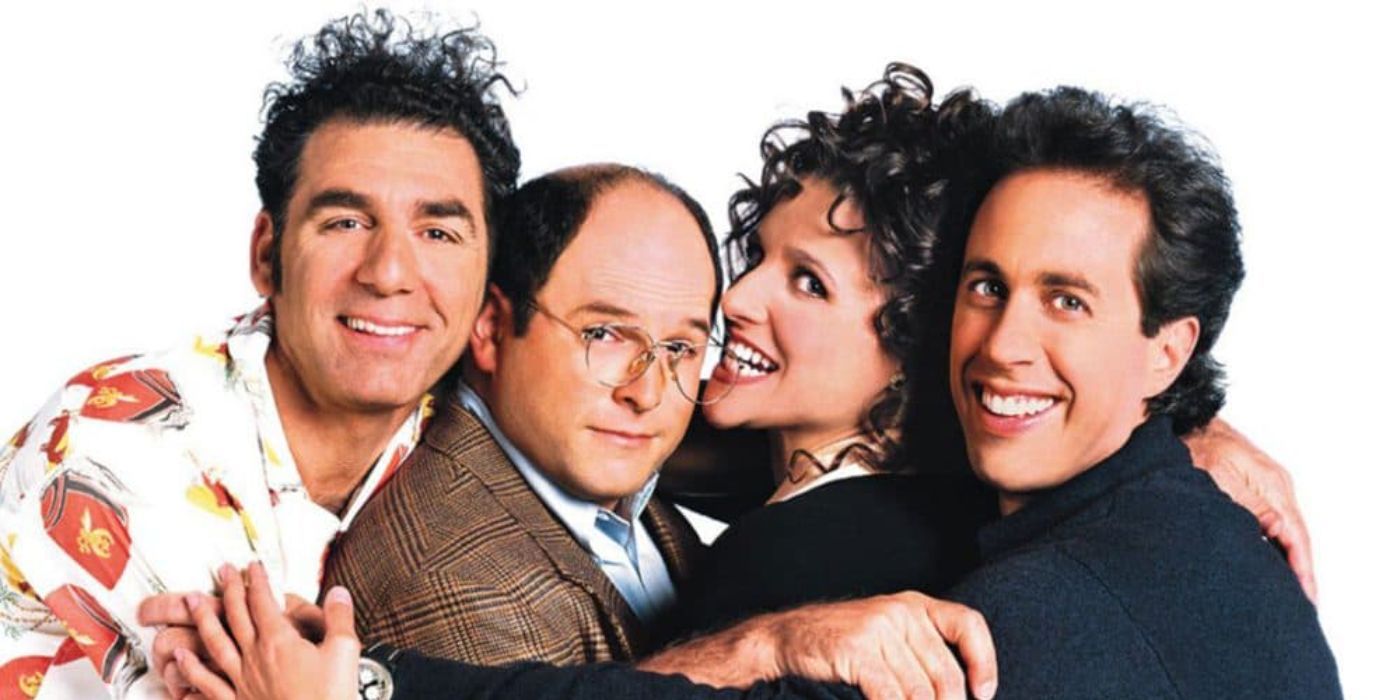 Seinfeld follows the hilarious lives of Jerry Seinfeld (Jerry Seinfeld) and his group of friends, including George (Jason Alexander), Kramer (Michael Richards), and Eliane (Julia Louis-Dreyfus). Fans enjoyed watching the characters get into relatable situations, and the characters had great chemistry together.
RELATED: 'Seinfeld': The 10 Funniest Side Characters, Ranked
Reddit user Thor_2099said they loved Seinfeld and would love "anything else done with that franchise." After all, a movie spin-off would reunite the iconic characters for new adventures and allow fans to catch up on their lives and even see how they handle life today in the modern world.
1
'Game of Thrones' (2011 – 2019)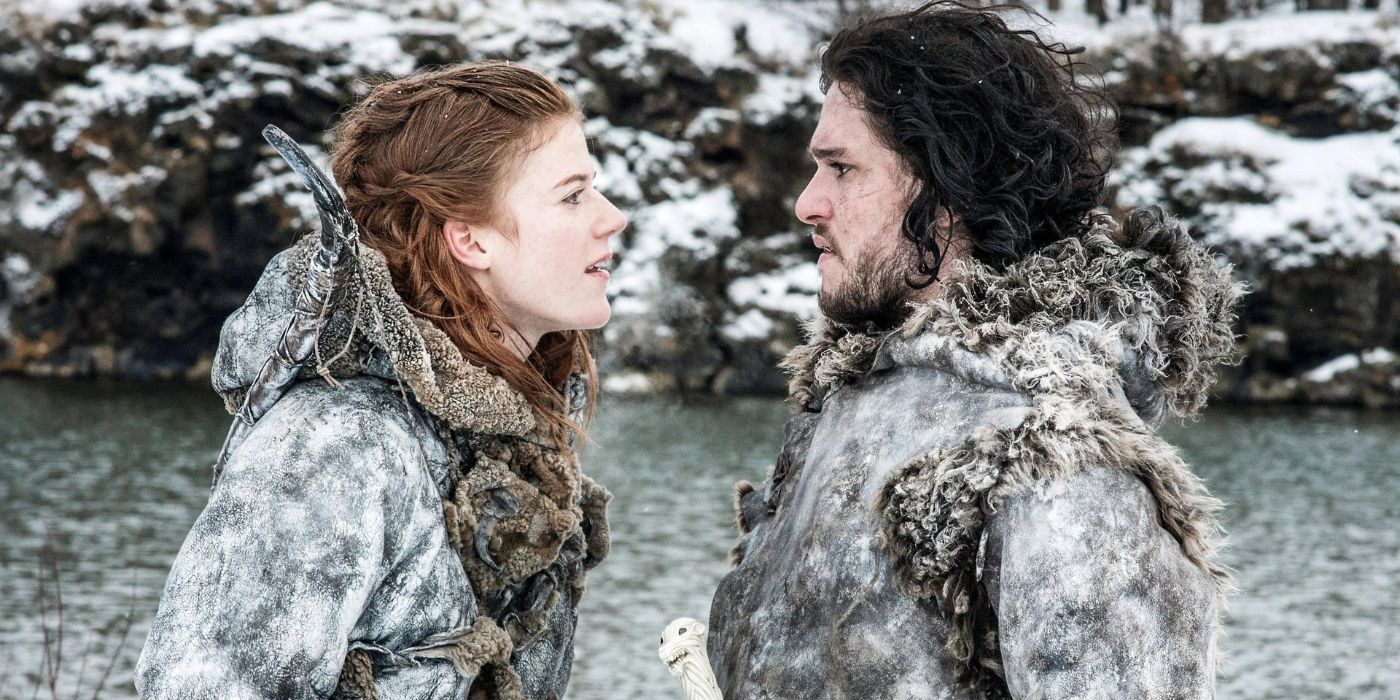 Airing from 2011 to 2019, Game of Thrones captured a global audience and became a cultural phenomenon. Audiences watched many plot twists and dramatic battles with stunning production sets and popular characters.
One Reddit user named Game of Thrones as a TV show that should make a movie prequel or spin-off. A movie spin-off could delve more into the Game of Thrones universe and reveal more untold stories, histories, or even the aftermath of the main series. With the mixed response to the show's series finale, a movie spin-off could offer a chance to revisit the show's drama and magic that enthralled audiences.
KEEP READDING10 Barren Franchises That Are Scheduled for a Netflix Reboot
Source: https://dominioncinemas.net
Category: Lists