Jaws is one of those untouchably brilliant movies that might well never be equaled, when it comes to either movies about sharks, or movies that simply depict humanity's struggle against some terrifying force of nature. It was the film that truly put a young Steven Spielberg on the map as a great director, and takes the straightforward premise of three men trying to kill a giant shark that's been terrorizing their seaside town and transforms it into something timelessly tense and exciting.
Even if nothing is quite as close to perfect as Jaws is, plenty of horror/thriller films out there scratch the same itch, given the enduring popularity of tense survival movies with largely outdoor settings. The following movies might well appeal to people looking for other titles that deliver the same sort of thing Jaws does, though none of the 1975 movie's disappointing sequels will be shown below, and neither will anything featuring some combination of sharks and tornados (watch those at your own peril).
10
'Nope' (2022)
The easiest way to describe Nope would be saying it's like Jaws, except set in a desert instead of on the coast/at sea, and featuring a giant, mysterious alien instead of a shark. It's also a unique combination of horror, sci-fi, and Western, and feels distinctly offbeat, thanks to Jordan Peele's singular style. It's an out-there movie; that's for sure.
But it's also one of the most interesting and compelling science-fiction movies in recent memory, and contains the sort of slow-burn structure also found in Jaws, with each scene bumping up the terror bit by bit, all leading to an explosive and relentless final act. It takes what works about Jaws and changes enough to make it feel like its own thing, as well as updating it all in a sleek and technically dazzling way for a modern-day audience.
9
'Open Water' (2003)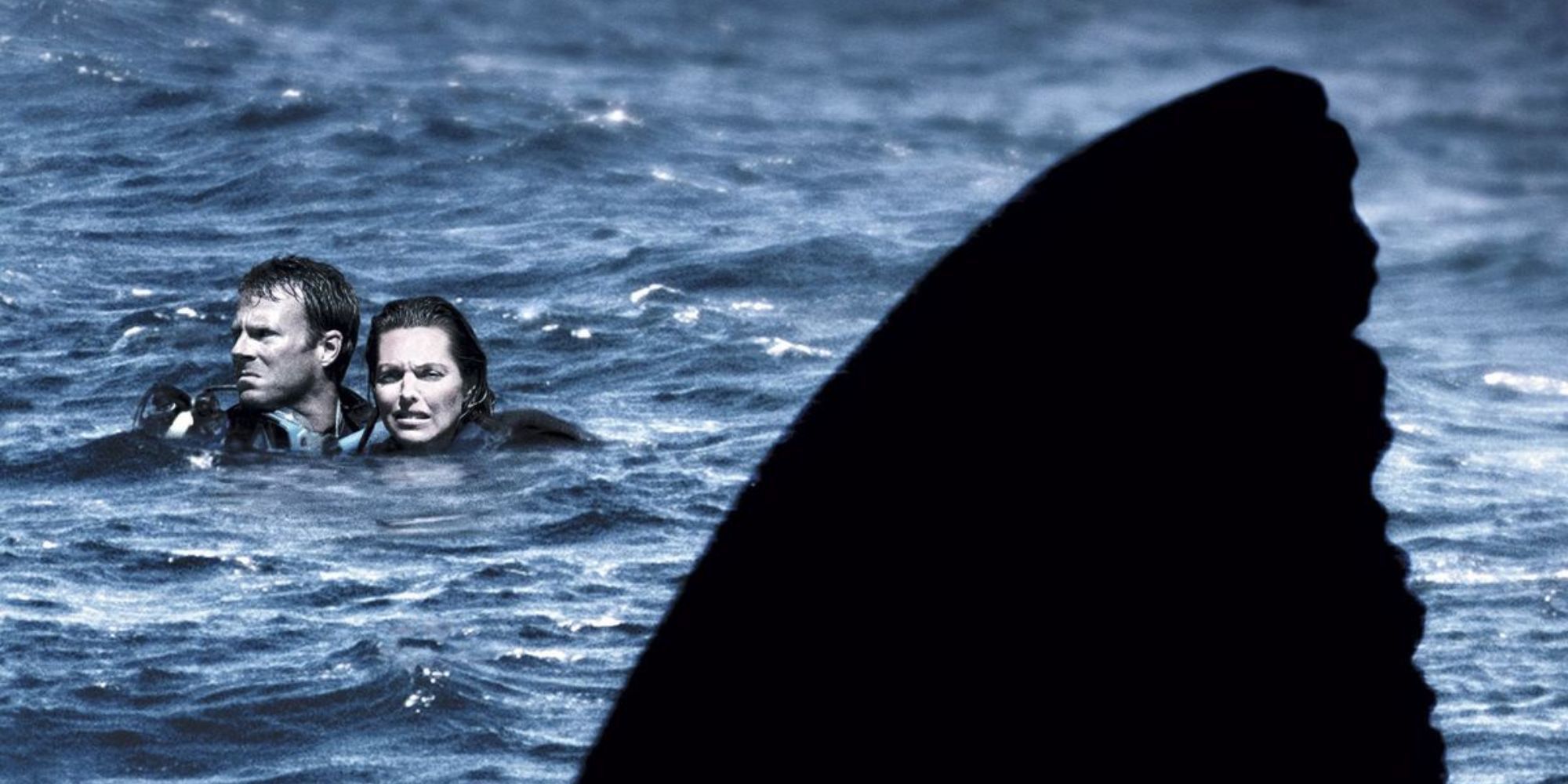 Jaws isn't exactly known for having a huge budget (its limited special effects are sometimes ridiculed), but Open Water takes the cake when it comes to shark-related movies made on a budget. This 2003 movie cost only half a million dollars to make, and ended up being a box-office success by grossing more than $50 million worldwide.
It's a survival movie with two main characters: a couple who both get stranded at sea while scuba diving, and end up in a fight for survival against the elements… and sharks. Open Water is unsettlingly inspired by real events, and will undeniably get under the skin of anyone who has even a slight fear of the ocean, and what it contains in its depths.
8
'The Shallows' (2016)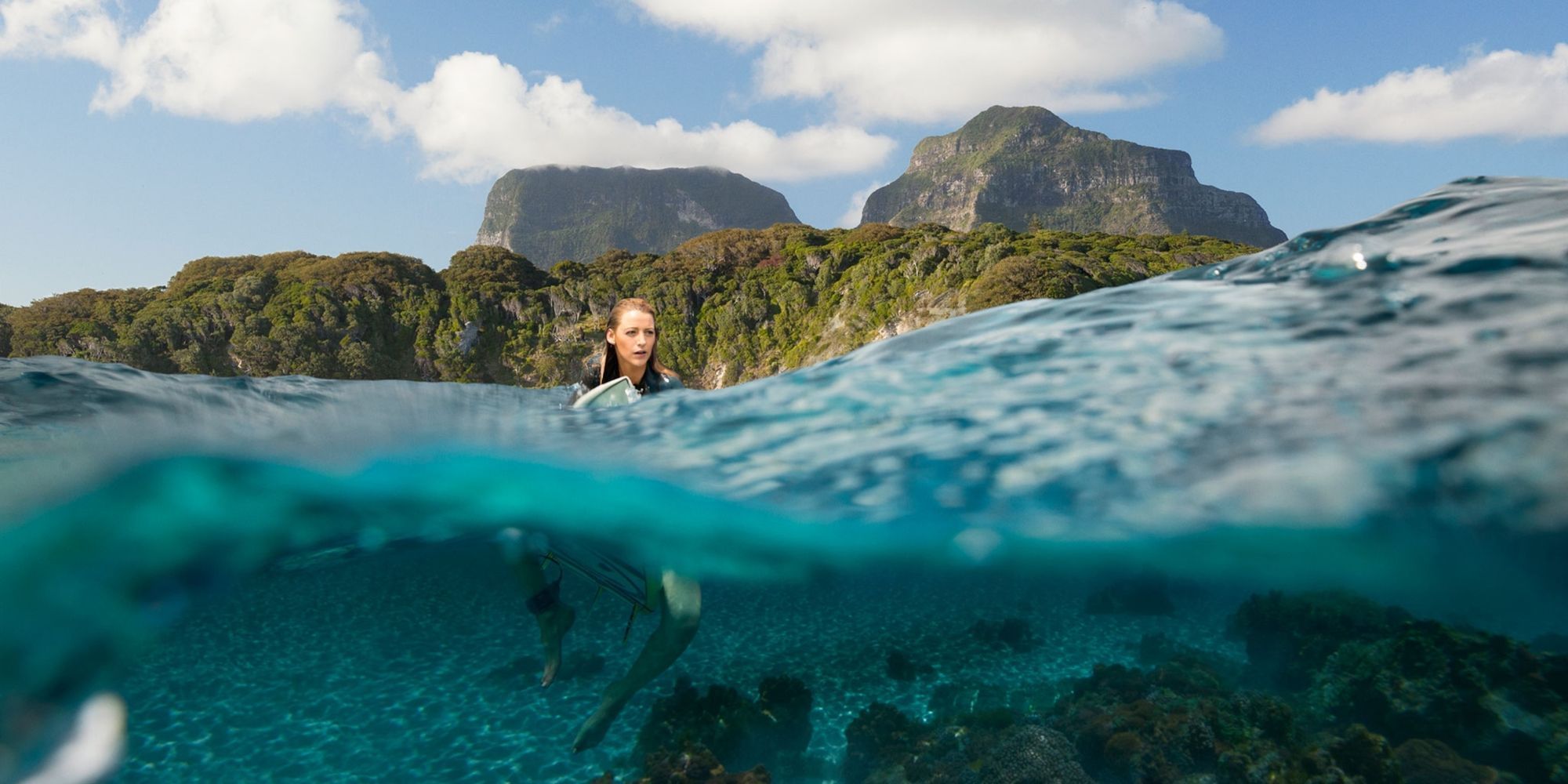 Like Open Water, 2016's The Shallows is also about getting stranded at sea, and having to fight for one's life while sharks are nearby, constantly inspiring fear. However, this one takes an arguably even more minimalist approach, given it's centered on just one person stuck at sea, rather than two, in this case being a surfer played by Blake Lively.
see more : Every Martin Scorsese Crime Movie, Ranked From Worst to Best
Given the simplicity of the premise, it thankfully doesn't outstay its welcome, clocking in at a lean 86 minutes. It delivers solid thrills and horror-related suspense, and as a relatively recent survival movie surrounding sharks, it shows that the creatures aren't going out of style any time soon, when it comes to being the subject of survival thrillers.
7
'The Birds' (1963)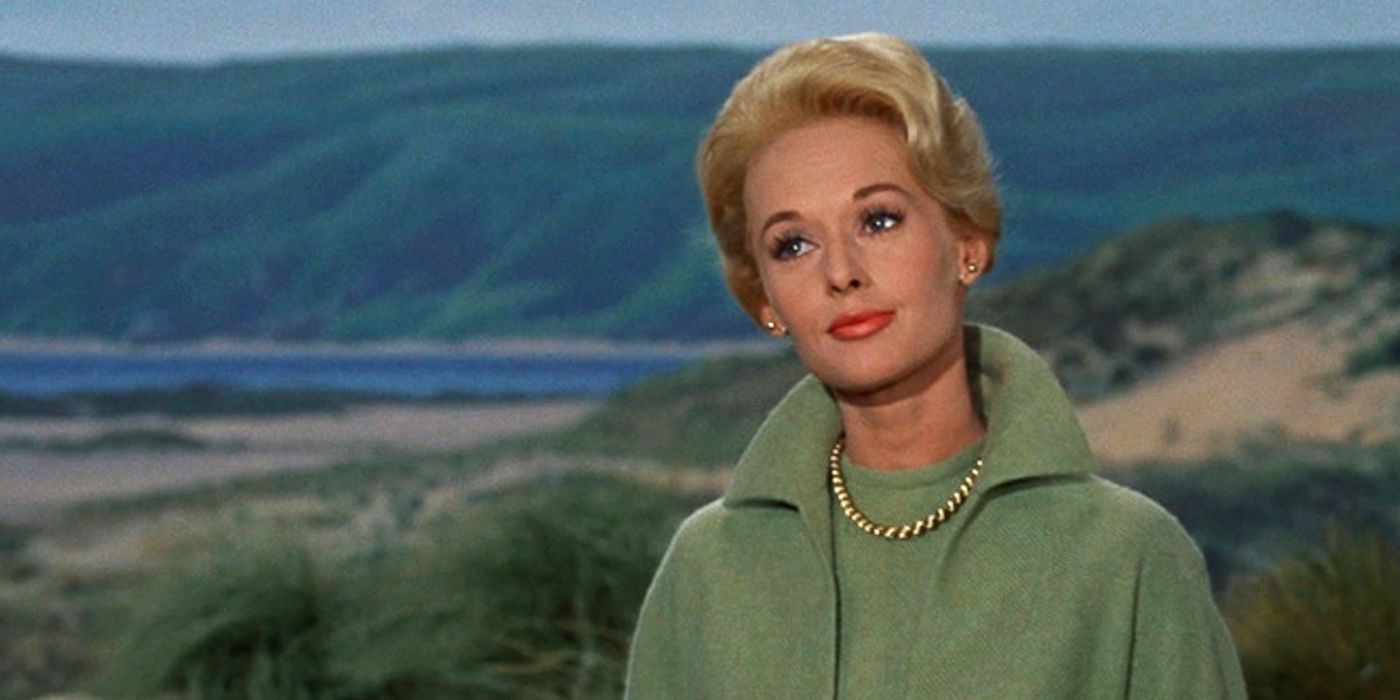 Alfred Hitchcock was nearing the end of his decades-long filmmaking career by 1963, but still managed to put out some iconic movies during the 1960s. One of those is certainly The Birds, which has a straightforward premise befitting its no-nonsense title: there are birds that want to kill people, they're targeting a small town, and various characters need to work together to survive and escape said town.
RELATED: The Best Alfred Hitchcock Movies, Ranked
Birds might not sound as scary as sharks, but Hitchcock does a good job at making them surprisingly terrifying here, with their relatively small size being made up for by the fact that they attack in vast numbers. It's a classic movie about nature fighting back against humanity, and could well make those who watch it look at birds differently for the rest of their lives.
6
'The Meg' (2018)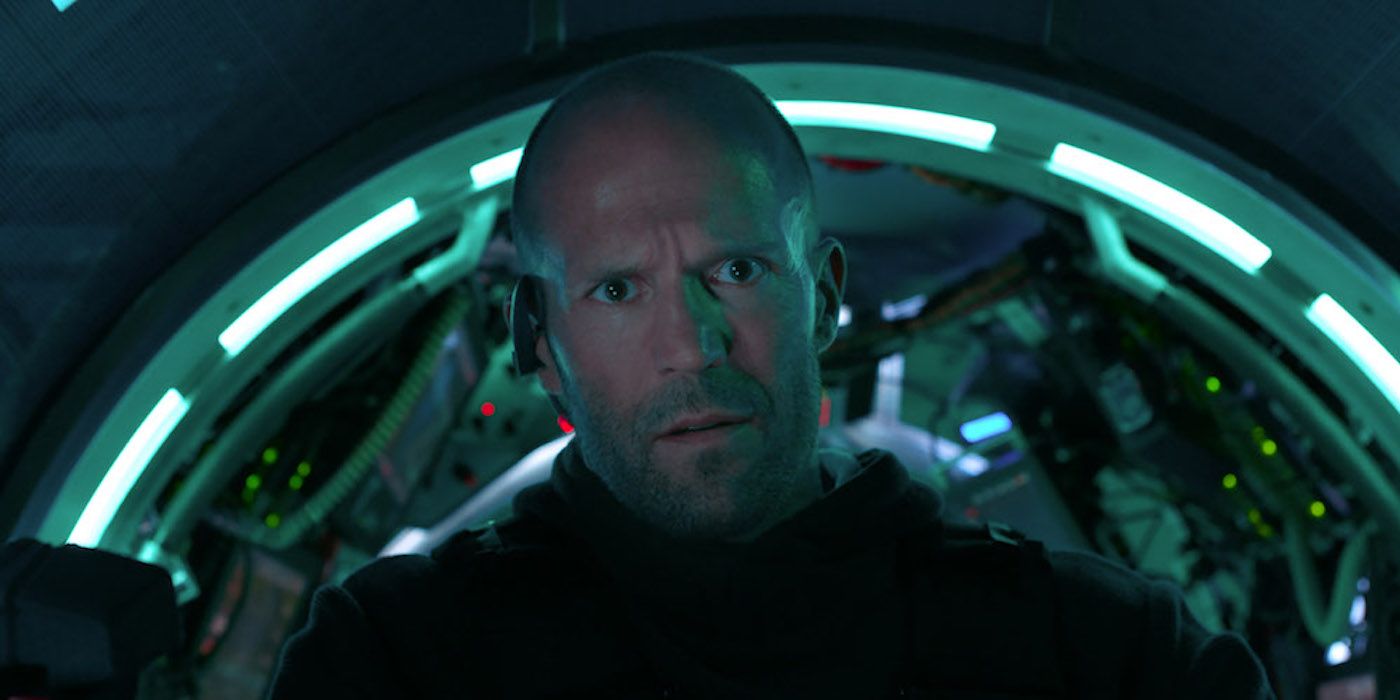 To cut a long story short, The Meg is Jaws but stupid. It's kind of trashy, but at least it sort of knows it and plays into its inherent goofiness to some extent, meaning there's a little fun to be had here for those who approach it with a sufficiently open mind.
It follows the fight for survival that ensues when a prehistoric shark runs into a group of scientists who are in the depths of the Pacific Ocean. In case normal great white sharks are no longer big enough for modern audiences, the shark here is a megalodon that's about 75 feet long. It unfolds how you'd expect a movie featuring Jason Statham going up against a prehistoric shark to unfold, for better or worse.
5
'Crawl' (2019)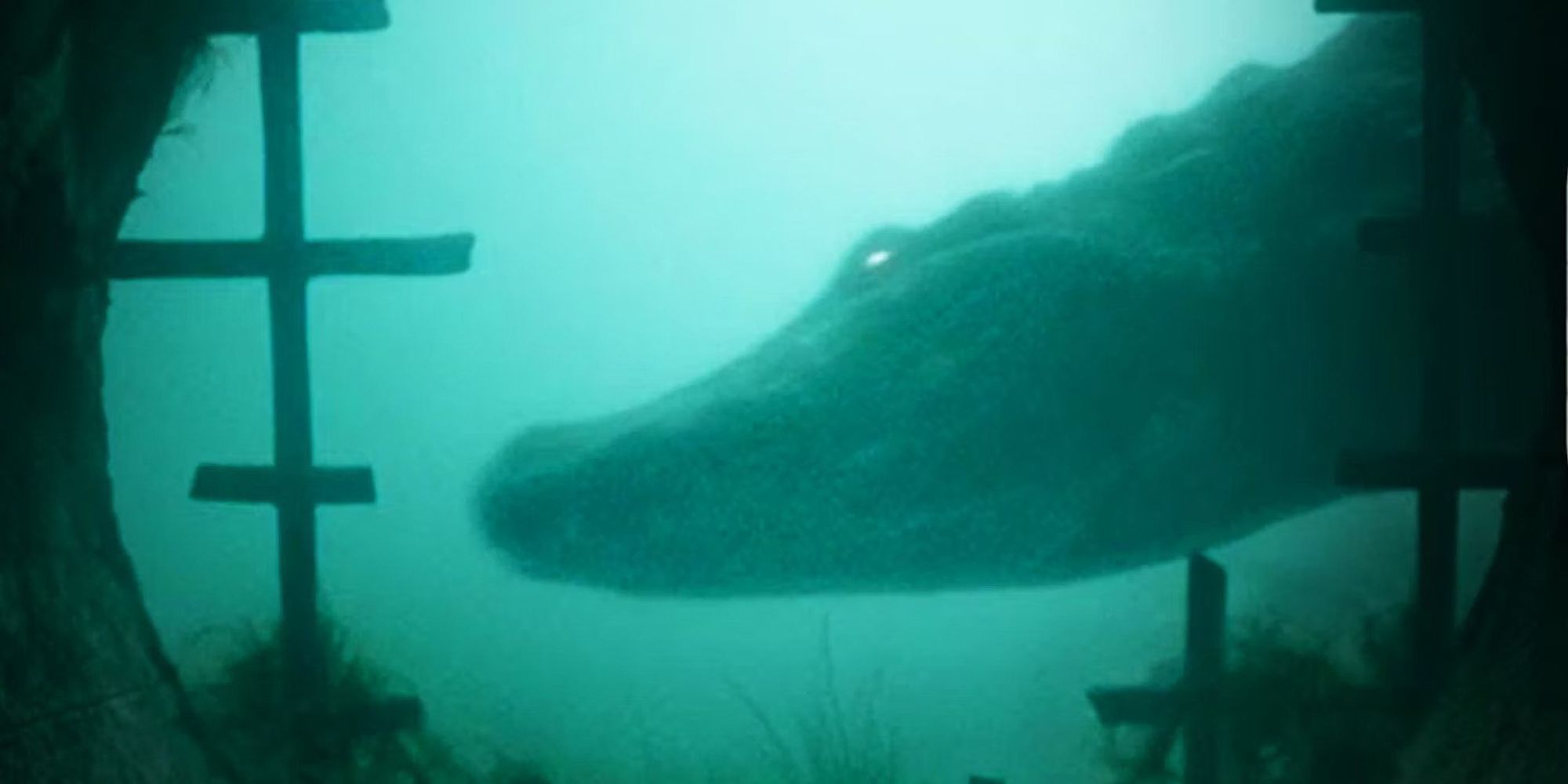 There's a solid opportunity for a debate surrounding whether sharks or alligators are inherently scarier. The former might be faster, toothier, and able to cause your demise faster, but the latter might have a more frightening appearance, plus can continue pursuing you even once you're out of the water and on solid ground.
But when it comes to horror, films about sharks are more common than films about alligators, making Crawl a bit more of a novelty. It centers on people trying to survive a large-scale hurricane, which forces them to contend with rising water levels and, in the process, numerous alligators. It's claustrophobic, tense, and pretty bloody at times, making it an effective survival-themed horror/thriller movie.
4
'Ebirah, Horror of the Deep' (1966)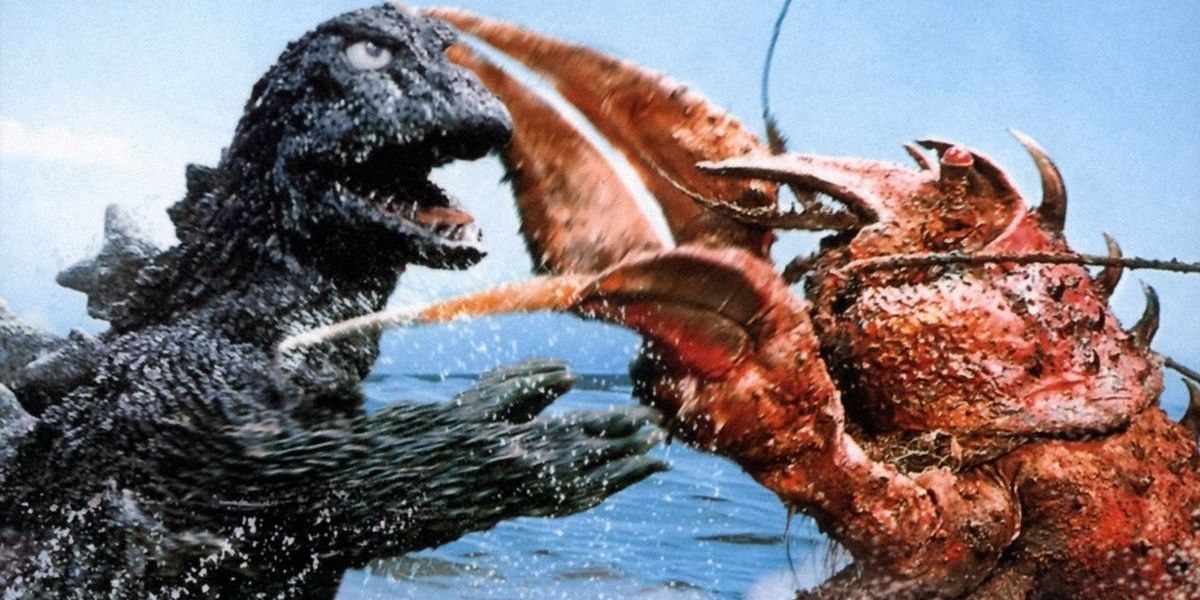 see more : The 10 Best So-Bad-They're-Good Movies on Amazon Prime
The original run of Godzilla movies got progressively goofier as they went along, with the Showa Era beginning in 1954 with a downbeat and fairly grounded horror movie, and ending in the 1970s with some truly bizarre sci-fi/action movies. Ebirah, Horror of the Deep is a notable stepping stone between some of the earlier films and the even stranger later ones, pitting Godzilla against a giant enemy lobster.
RELATED: Every Godzilla Movie, Ranked From Worst to Best
Even the human storyline here is a little goofy, with its premise involving terrorists enslaving the population of an island and taking control of the titular monster who lives there. Still, it makes for a pretty fun kaiju movie, and given it's about as aquatic as Godzilla movies get, it might scratch (albeit very lightly) the same itch that Jaws does.
3
'Piranha 3D' (2010)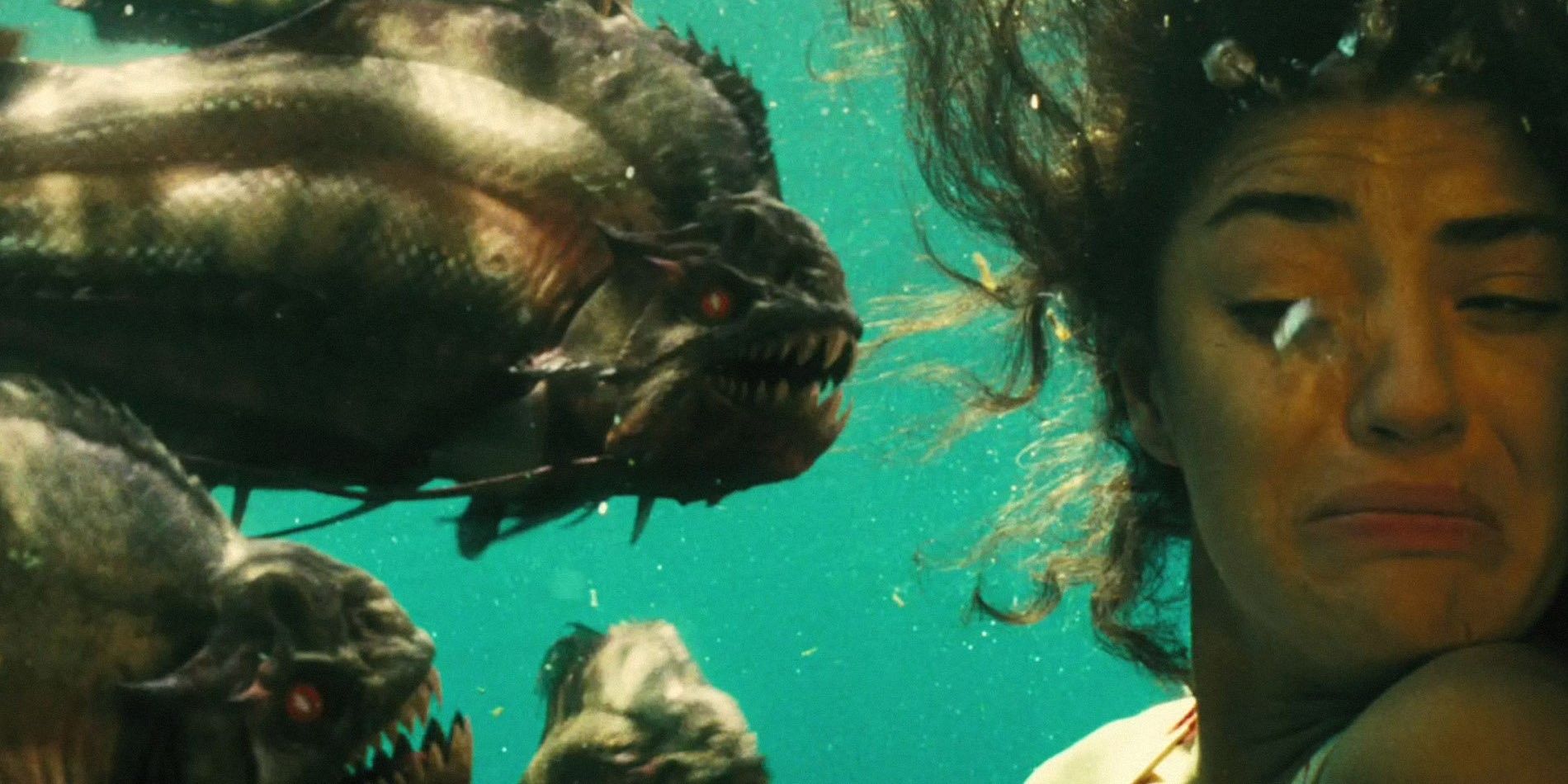 Piranha 3D is unapologetically crude, gory, and in-your-face. Its intentionally trashy take on a straightforward horror premise (a swarm of piranhas attacking various young people who are celebrating Spring Break) won't be for everyone, but those who think it might be to their liking could well find a good deal to enjoy and/or be disgusted by here.
Tonally, it's a far cry from Jaws, and the creatures here are obviously much smaller, becoming fearsome because of their numbers. Yet at the end of the day, it is still about surviving against violent underwater creatures, and it even features Richard Dreyfuss in a small role, with Dreyfuss best known for appearing as one of the three main characters in the original Jaws.
2
'Deep Blue Sea' (1999)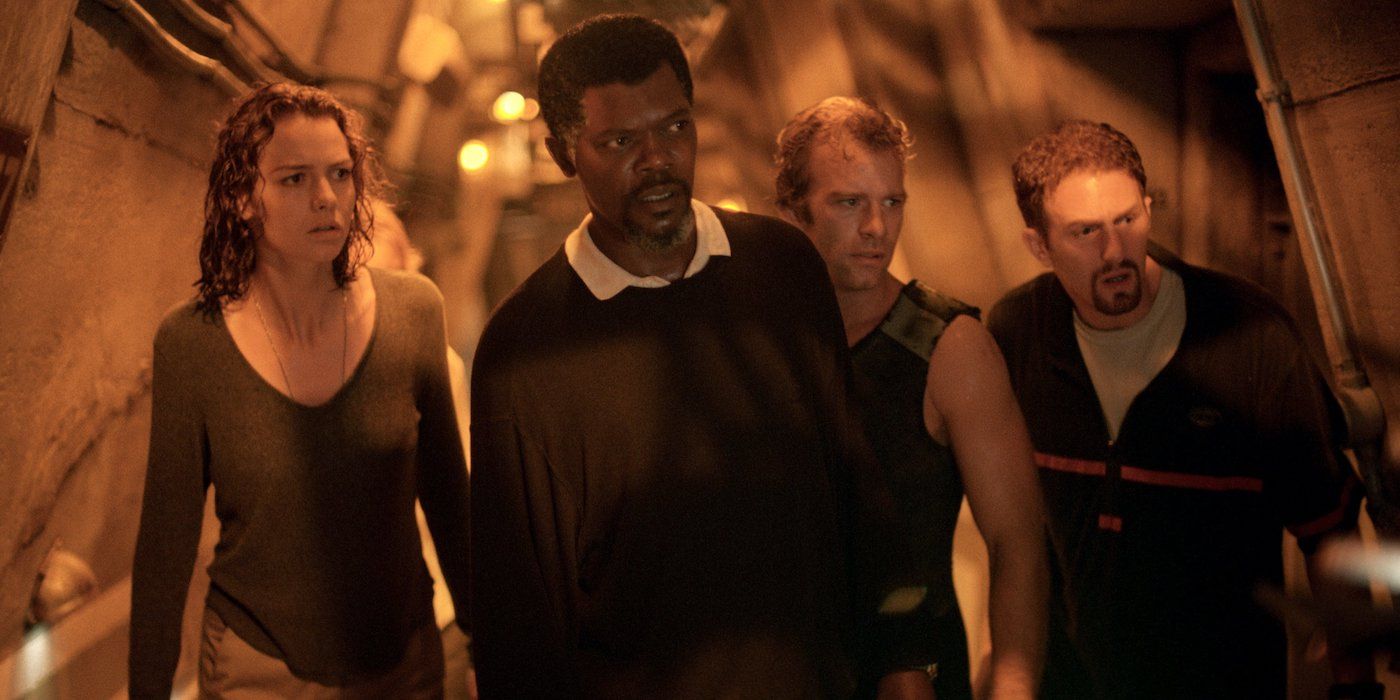 Unlike The Meg, Deep Blue Sea is a deeply stupid shark movie that happens to be fun for most of its runtime, rather than just in small bursts. It blends science-fiction, horror, and action to decent effect, taking place in an undersea lab where those inside end up battling for their lives against various sharks that have become more intelligent, thanks to experimentation.
It's got a fairly wild cast that includes Thomas Jane, Stellan Skarsgård, Aida Turturro, and Samuel L. Jackson, the latter of whom makes a particularly strong impression and steals every scene he's in. It's all very silly, but it's well aware of it, and as such, Deep Blue Sea is a movie that's able to provide a solid amount of B-movie-type thrills.
1
'Jurassic Park' (1993)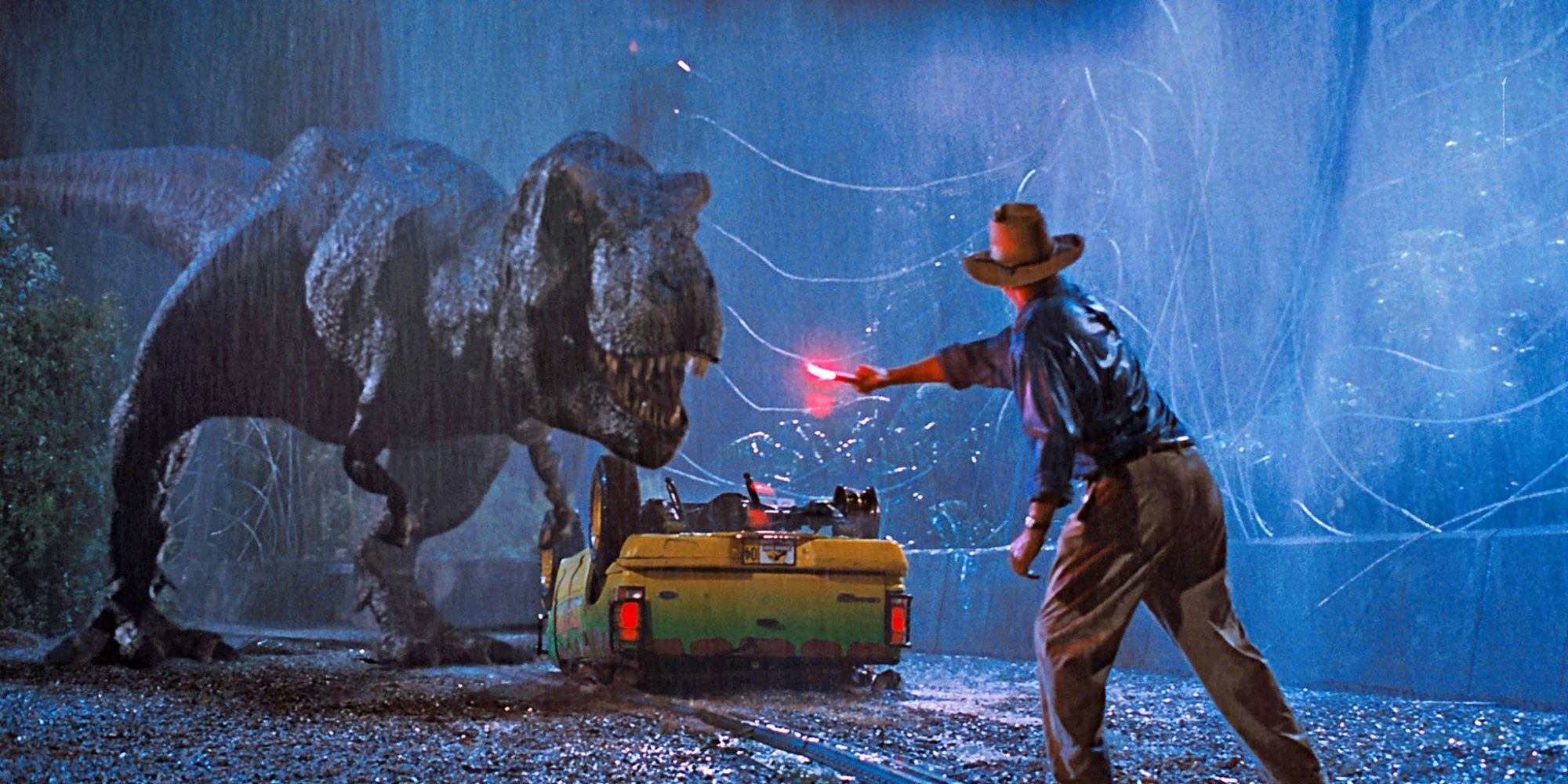 Though Jurassic Park has birthed a franchise that features some unwieldy and unnecessarily convoluted films, the original movie from 1993 is still a classic. It saw Steven Spielberg making another blockbuster about humans being pitted against creatures, with Spielberg now able to hold the distinction of making the ultimate shark movie as well as the ultimate dinosaur movie.
This is because simple and no-nonsense movies about dinosaurs are likely incapable of getting any better than Jurassic Park. It's paced perfectly, has special effects that still hold up, the characters are all memorable, and the score by John Williams is beyond iconic. Jurassic Park's a near-perfect and endlessly thrilling blockbuster, which are words that can also be used to describe 1975's Jaws, too.
NEXT: Underrated Steven Spielberg Movies That Deserve Your Attention
Source: https://dominioncinemas.net
Category: Lists