We are back for yet another season of the long-running The Bachelorette franchise. This time around, we'll be graced with Charity Lawson as the lead. She was introduced to the world during The Bachelor season 27, which featured Zach Shallcross at the center. When Charity steps out onto the Bachelor Mansion property, she'll bring with her new hope that this can be the much-needed season that this franchise has been looking for. There's a multitude of reasons why ABC could use a knockout season with a happy ending. Perhaps the most glaring is just how long it has been since one of these endgame couples has actually lasted in the real world.
'The Bachelorette' Has Been in a Slump
Judging this sort of show with this metric is a bit unfair since all we're guaranteed (and should want) from The Bachelorette is an entertaining season where we get to see a proposal. After that, it's not on the show what happens next but at the same time, just as quickly as we'll claim a success story like Sean and Catherine Lowe, we need to do the same when things don't work out. For The Bachelorette, there have been far too many misses that it's becoming increasingly concerning. There have been eight straight leads who have ended things with the man they left with after filming. This includes both seasons that saw two leads, including the most recent Gabby Windey and Rachel Recchia chapter. You have to go all the way back to Season 13 in 2017 where Rachel Lindsay remains happily married to Bryan Abasolo. That prior season also is a success as JoJo Fletcher and Jordan Rodgers are still an item.
Those two matches and Season 9's Desiree Harsock and Chris Siegfried are the only three marriages still on since 2004's Season 2. The inaugural run of The Bachelorette still has a happily married couple in Trista Rehn and Ryan Sutter. With The Bachelorette currently in the midst of its longest dry spell for marriages, it begs the question of why this all matters. From an entertainment standpoint, the show still serves its purpose and has stuck to its same tried-and-true premise to create a program that fans know exactly what to expect when they tune in on Monday nights. At some point, though, there needs to be a happy ending that actually lasts.
The Breakups May Be Impacting 'The Bachelorette' Ratings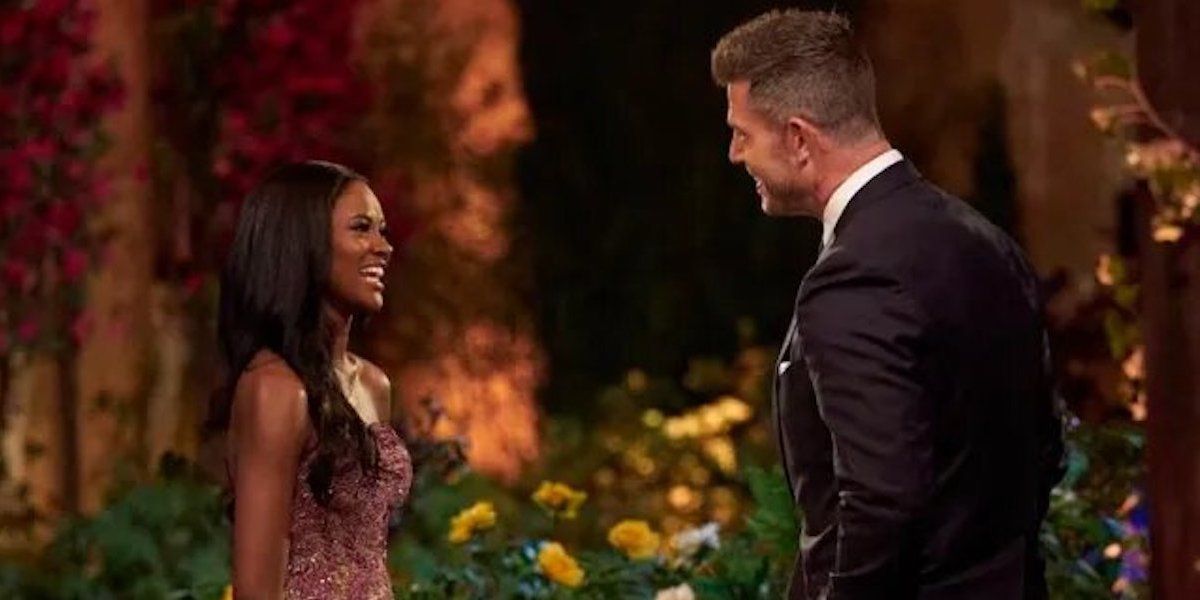 With no way of truly knowing why someone watches a show, that leaves us piecing together things here and there to rationalize what's going on with a show like The Bachelorette. What we do know is that ABC has seen a decline in ratings for this show, a trend that has continued to see the numbers dip over the past three seasons and has seen a general drop-off going all the way back to Season 10. Since that particular season, just three successful couples formed from the series with 12 leads taking part in that span.
While a failed marriage wouldn't impact a season's ratings at the moment, it could be a tell as to why viewership is dipping. The increase in reality dating shows across streaming platforms as well as the upcoming time change also may impact The Bachelorette. If viewers don't believe what they're watching is actually going to work out in the end, would that stop them from tuning in?
Regardless, ABC needs a win any way it can get one. Charity is well-positioned to navigate her season with success, but she can only do so much to put an end to this rating slide. The Bachelorette needs this season to restore that hope and get this train back on the tracks. With last season's two leads already falling out of love with the ones they left with in the end, the show's credibility has taken a hit. Finding true love for Charity will only help to bring The Bachelorette back and give the franchise a win it so desperately needs.
The Bachelorette returns on Monday on ABC and will continue to air two-hour episodes at 9 p.m. ET on ABC and Hulu.
Source: https://dominioncinemas.net
Category: REALITY TV