Reality television has always had a place, but it feels like it's in its prime right now, specifically when it comes to dating reality shows. Over time, the subgenre has reinvented itself, with new models like Love Is Blind and Too Hot To Handle that show different approaches to building a lasting connection. The former tries to prove looks aren't important, and that it's what connection you build that dictates relationship success. The latter takes really attractive people and restricts them from hooking up with each other in the hopes they'll form real connections. These two — plus shows like The Bachelor, 90 Day Fiancé, and Love Island — are fantastic. They bring a little drama into our lives, watching the story of complete strangers falling in love over and over again. While dating shows have worked, they've also become monotonous.
Until the recent shows mentioned, the formula has become repetitive and predictable. A lot of them have the same recipe: a man dates multiple women and picks a winner, or vice versa. It's not at all reflective of the progressive society we mostly reside in currently. Dating is no longer black and white. And as entertaining as it can be, the reality dating world is lacking a huge community of people. That's where Love Trip: Paris comes in, and holy crêpe it is juicy, addicting, and inclusive.
A Breath of Fresh Paris Air
Love Trip: Paris is a Freeform original that also streams on Hulu. The premise of the show chronicles four American women who travel across the pond to meet some French suitors. Reality tv has always been criticized for the lack of diversity in sexuality, race, and gender expression. Love Trip: Paris breaks those barriers. It is a basic tale of a bunch of singles living in a house together, reminiscent of The Real World, and entirely subverts all expectations by not following strict heteronormativity. Three of the four women in the show are queer, and the suitors — as well as the love seekers — are from different backgrounds and races.
Many in the queer community are desperately seeking representation in love and relationships in popular media and struggle to find that. In an interview with ABC News as reported by GMA, one of the cast members, Josielyn Aguilera, opened up about her hopes that the show would break the mold in how reality dating shows look moving forward. "I hope that this really breaks that glass ceiling, of letting other shows like this exist," she said. "I hope this really breaks that and we get to start seeing more like LGBT people fall in love and more people of color fall in love — more people in general just fall in love."
An Inclusive and Diverse Show That Could Set a New Trend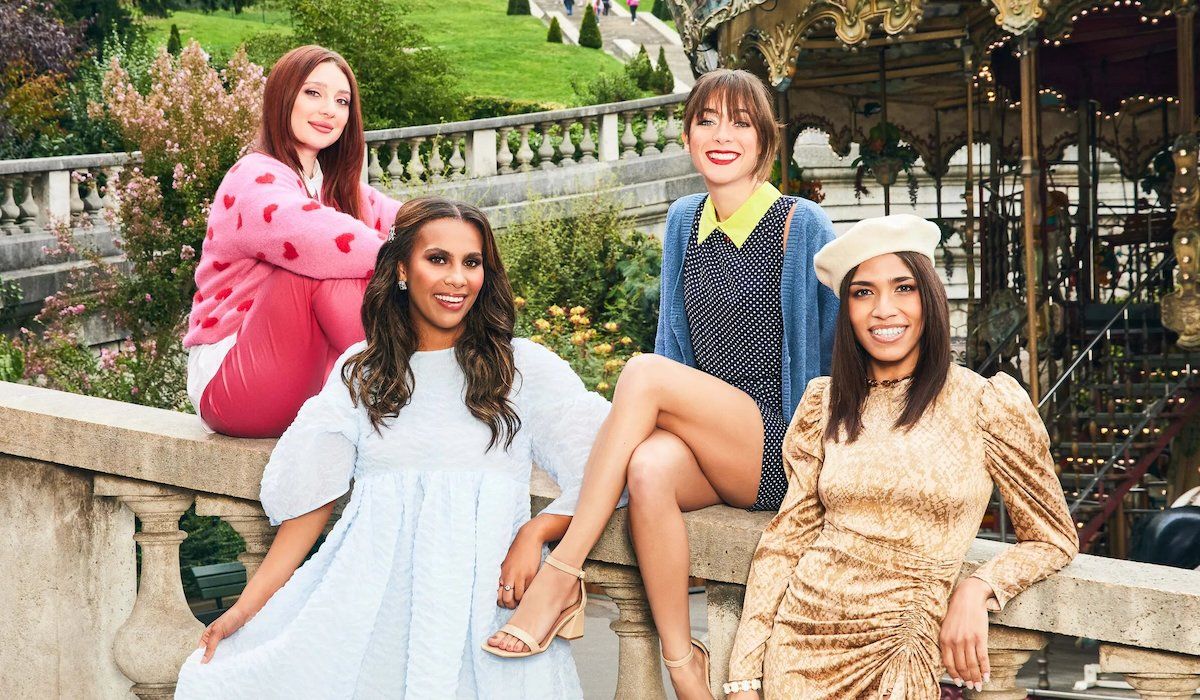 Having a show that is so open to inclusivity and diversity for all can allow those cast members to shine and be themselves, which will make it easier to fall in love with themselves as well as with those they're courting in the hopes of a true connection. The show features an elimination each week in which the four women decide who stays and who goes. Each week, a new suitor is brought in to switch things up. Among the suitors, there are lesbians, bisexual men, bisexual women, and people of color to make sure that everyone has a shot at love and possibly even discovering something they weren't sure they liked.
see more : 'The Ultimatum: Queer Love': Is Vanessa Really the Villain?
Audiences get to see a diverse cast with sexual and racial representation that isn't normally seen on a dating show, and it's refreshing, to say the least. This could be the start of more shows bridging the gap and showing that society has progressed to representation and acceptance, and it seems as if it has.
Netflix has announced The Ultimatum: Queer Love will debut on the streaming platform on May 24. The second season will feature five LGBTQ+ couples that are trying to figure out if their relationship is forever or for just a moment. Queer Love is the second installment of The Ultimatum reality dating show and is the first that is entirely LGBTQ+ focused. The premise of the show is that one half of the partnership is ready for marriage and to settle down, and the other isn't quite there yet.
Queer Love, as well as Love Trip: Paris, are exciting developments for the queer community as the representation is the entire basis of the show. There is a diligent effort made to include all letters of the LGBTQ+ alphabet family and opens the door for other shows to take point. While there have been other reality shows that will have one or two queer contestants, it always seems like an afterthought or a way to invoke drama. All in all, there's more space for LGBTQ+-friendly shows, and reality tv fans are excited to see more shows like Love Trip: Paris popping up.
Source: https://dominioncinemas.net
Category: REALITY TV