Who doesn't love Anthony Hopkins? As a film actor, he's been active since the late 1960s, and has worked steadily in the decades since, becoming one of the most celebrated screen legends of the last half-century. He's appeared in dozens upon dozens of movies throughout his career, and has proven himself to excel in just about every genre out there, and in roles both lead and supporting.
Such a long and fruitful career makes it difficult to select and highlight the best of the best, but that's what the following aims to do. The titles below are intended to single out the greatest work the legendary Welsh actor has done within the world of film (and will therefore not include any noteworthy stage or television work), with his best films being ranked below from great to greatest.
15
'84 Charing Cross Road' (1987)
84 Charing Cross Road is one of Anthony Hopkins's lesser-known and more underrated movies, at least among his good ones. It has a remarkably simple plot, predominantly revolving around two people – a man in London and a woman in Manhattan – who exchanged a series of letters between each other from 1949 to 1968.
It captures a great deal of time in the lives of its town principal characters, with Anne Bancroft (of The Graduate fame) playing the woman with whom Hopkins's character corresponds. It's an honest and quite endearing look at the passage of time, and the way it flies by as one gets older and more aware of the fact that one day, it'll all come to an end.
14
'Thor: Ragnarok' (2017)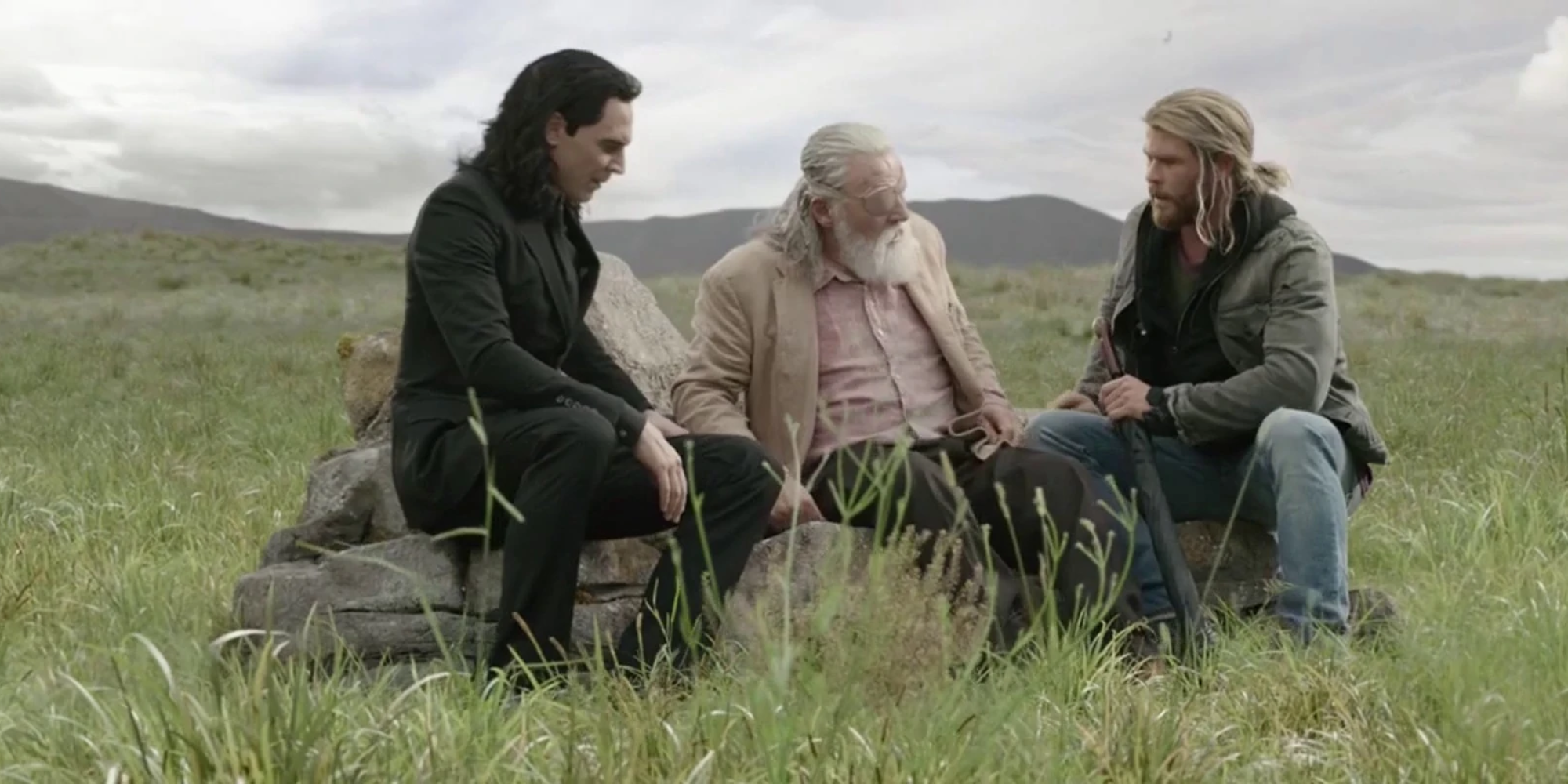 Though the Thor film that followed it should be avoided at all costs, Thor: Ragnarok – the third in the series – was a pleasant surprise. It surpassed the first two Thor movies in quality, allowing the titular God of Thunder to be a good deal funnier and more interesting, telling a high-stakes story that wasn't afraid to also be very funny.
RELATED: Movies That Prove 2017 Was The Greatest Ever Year For SequelsAnthony Hopkins isn't in this one much, and it ended up being his last outing as Odin, with his send-off nevertheless being quite moving and tastefully done. The rest of the film is also a blast, and so even if Hopkins isn't in it as much as the first two movies, its quality ultimately makes it the best Thor movie Hopkins (or anyone else, really) appeared in.
13
'The Two Popes' (2019)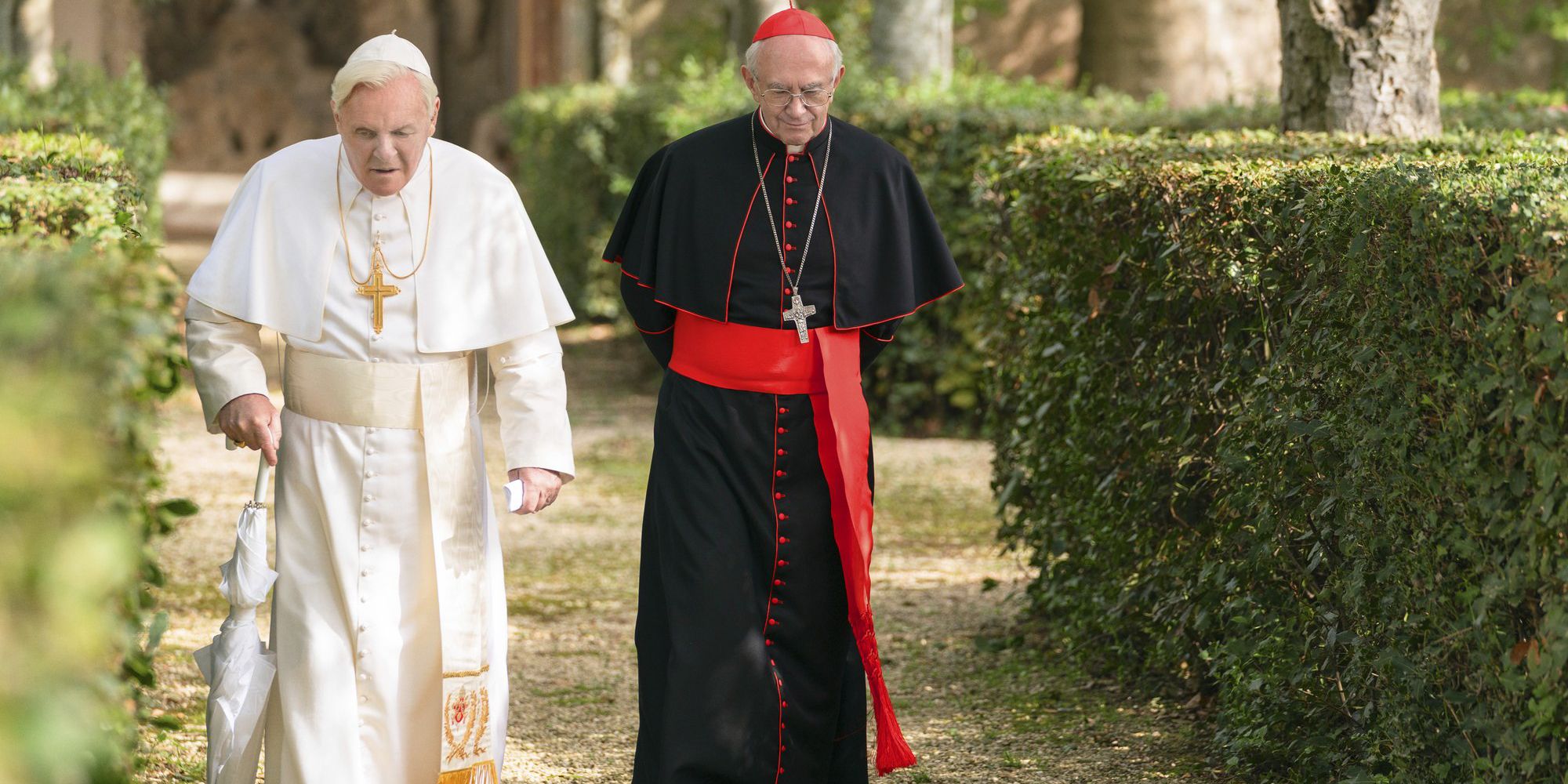 Following a relatively recent event in the history of the Catholic Church, The Two Popes is set in the early 2010s, and follows Pope Benedict stepping down from his position for Pope Francis to take over. This is unusual, because usually, popes serve until death (Pope Benedict continued to live for approximately a decade after stepping down, passing away at the end of 2022).
It's a film that does a good job of following this rare sort of resignation, mostly bolstered thanks to the performances of Hopkins as Pope Benedict and Jonathan Pryce as Pope Francis. The latter became one of the oldest first-time nominees in Oscar history, earning an Academy Award nomination for his performance as the newly appointed pope.
12
'Magic' (1978)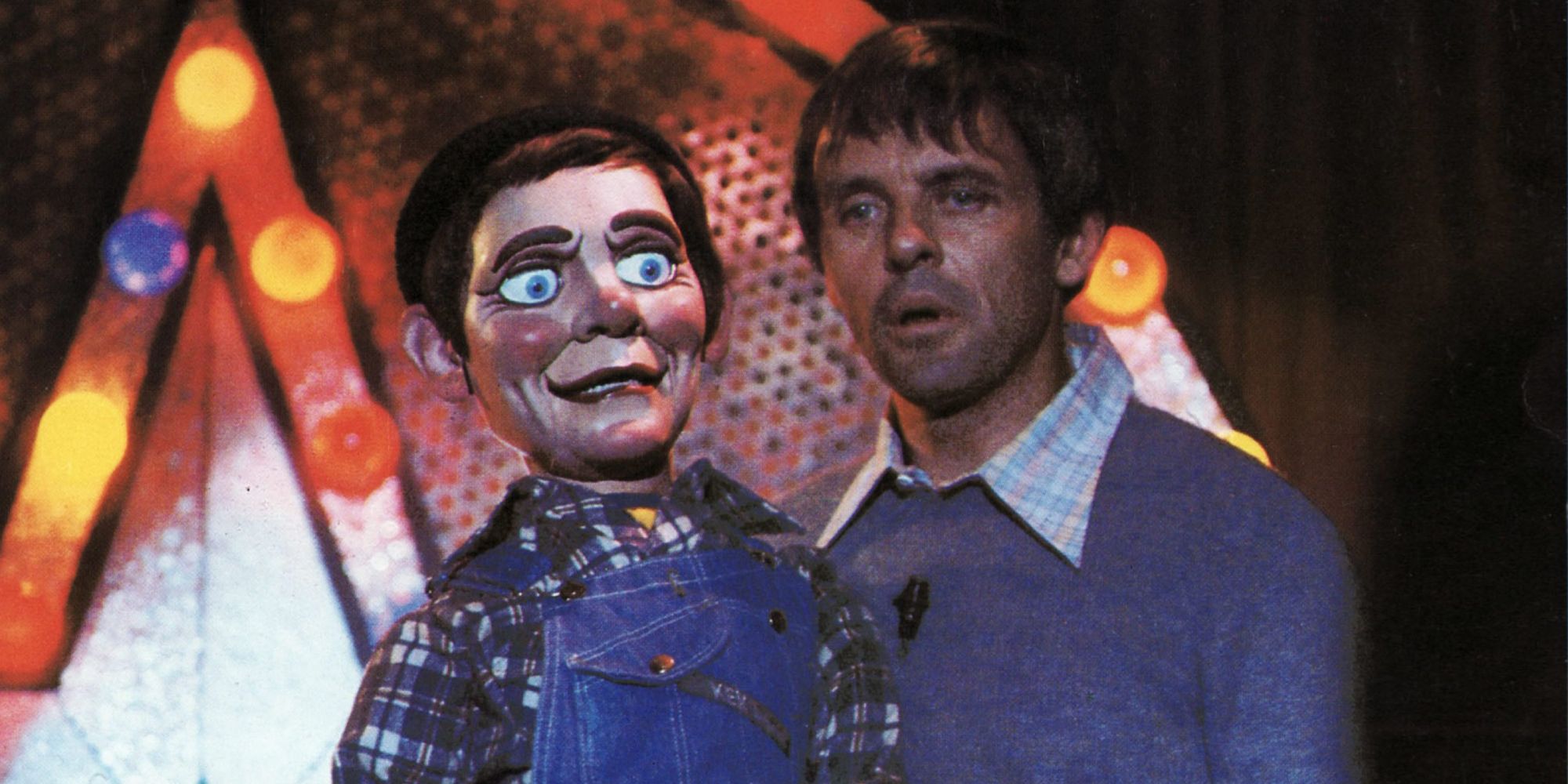 Magic is the kind of movie that might sound a little too strange to work on paper, but actually giving it a shot reveals something surprisingly good. Essentially, it's a movie about a ventriloquist trying to rekindle a relationship with his high school sweetheart, only for his seemingly evil dummy to get in the way.
Dummies are inherently creepy, and Magic mines much of its horror and suspense from this inherent creepiness, and the lack of knowing whether the root of the horror is supernatural or psychological. Either way, it's an engaging watch, and Hopkins certainly rises to the challenge of playing a role that can't have been easy, by any means.
11
'Chaplin' (1992)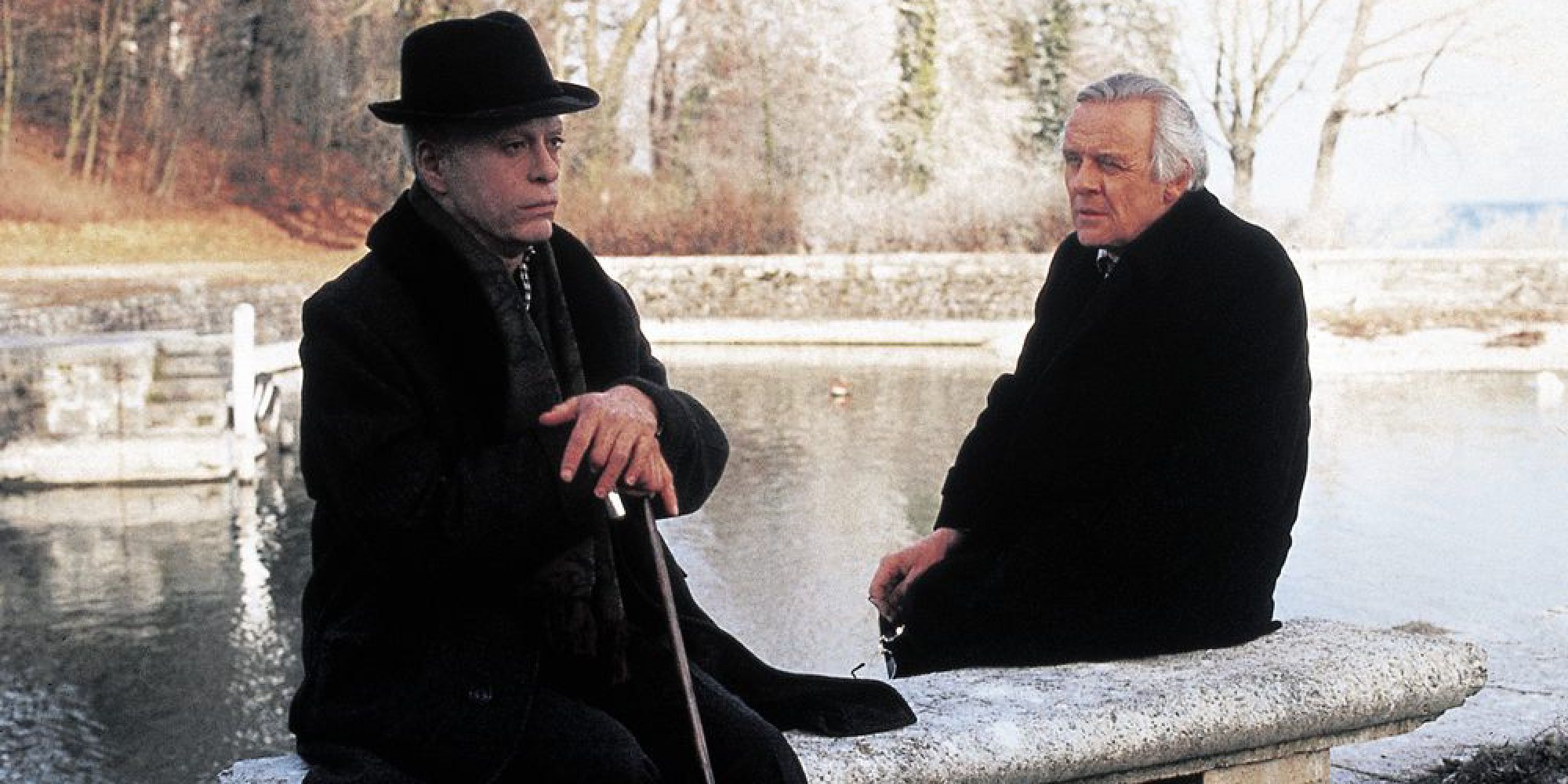 see more : The 10 Worst Romantic Movies of All Time, According to Reddit
A biographical film about legendary filmmaker/actor Charlie Chaplin, Chaplin is a movie that belongs to Robert Downey Jr., who plays the titular role excellently. Anthony Hopkins appears in a supporting role, playing the editor of Chaplin's biography who listens to Chaplin as he recounts his dramatic life story, which spans decades.
Like many biopics, it has a formula that it's more than happy to stick with for much of the runtime, but the inherently interesting subject at the center of Chaplin keeps the film engaging. The performances across the board are all very good, and honestly, who could resist telling the story of their life to someone like Anthony Hopkins, were he to ask you for such a thing?
10
'Bram Stoker's Dracula' (1992)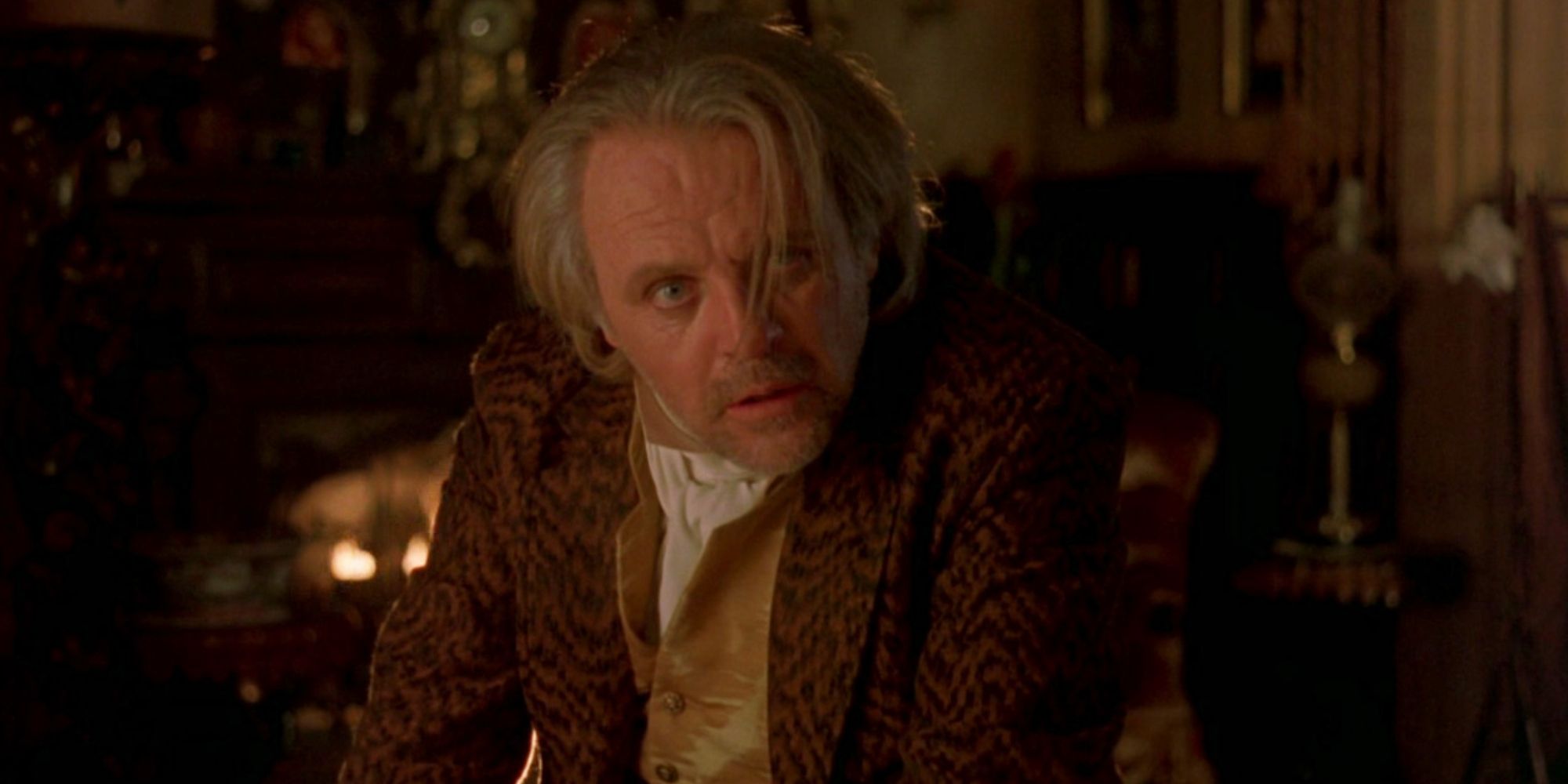 Two years after the somewhat divisive conclusion to his Godfather trilogy, Francis Ford Coppola undertook an ambitious film adaptation of the novel Dracula, by Bram Stoker. Fittingly, the resulting film was called Bram Stoker's Dracula, and it's a solid page-to-screen adaptation, following the titular character as he causes havoc while being pursued by the vampire hunter Dr. Van Helsing.
RELATED: Every Classic Universal Dracula Movie, Ranked From Worst to Best
Anthony Hopkins portrays Van Helsing here, and does so well, even if the role doesn't allow him to chew quite as much scenery as Gary Oldman, who plays Dracula. It's a bloody and intense mix of melodrama and horror, and overall works well, delivering memorable visuals and an interesting spin on a familiar story.
9
'Nixon' (1995)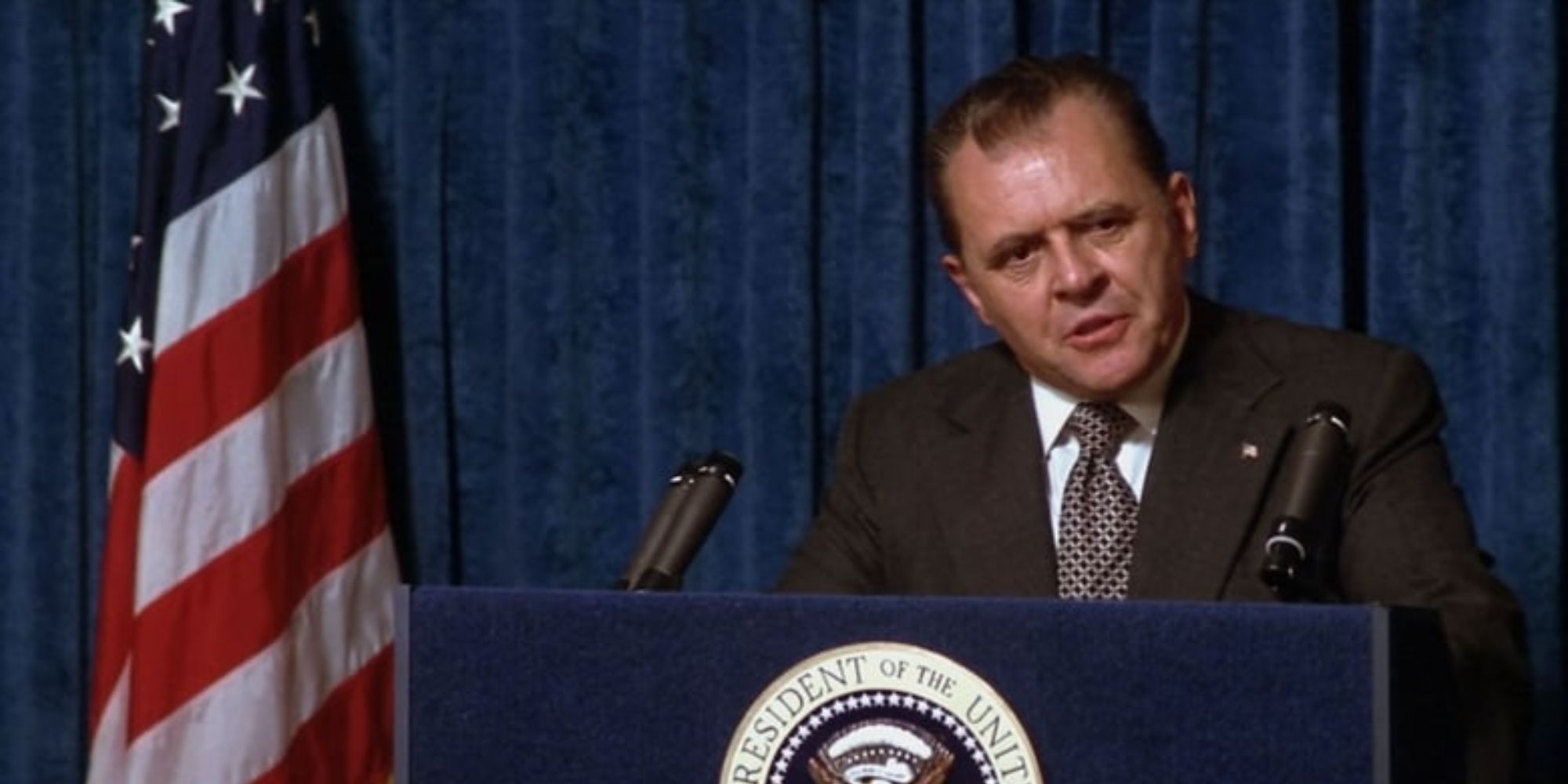 To the surprise of no one, 1995's Nixon is a movie about the controversial U.S. President Richard Nixon, here played by Anthony Hopkins. It's a film with some similarities to JFK, given they were both directed by Oliver Stone, have runtimes that exceed three hours, and take in-depth – and often stressful – looks at U.S. politics-related stories from around the middle of the 20th century.
In Nixon, things ultimately revolve around the infamous Watergate scandal, with the film jumping back and forward in time to present this moment in history while also delving into the psychology of its title character. It's a long and exhausting movie, but it's also pretty impressive that it works as well as it does, and Hopkins's performance as Nixon still stands as one of his most underrated.
8
'Howards End' (1992)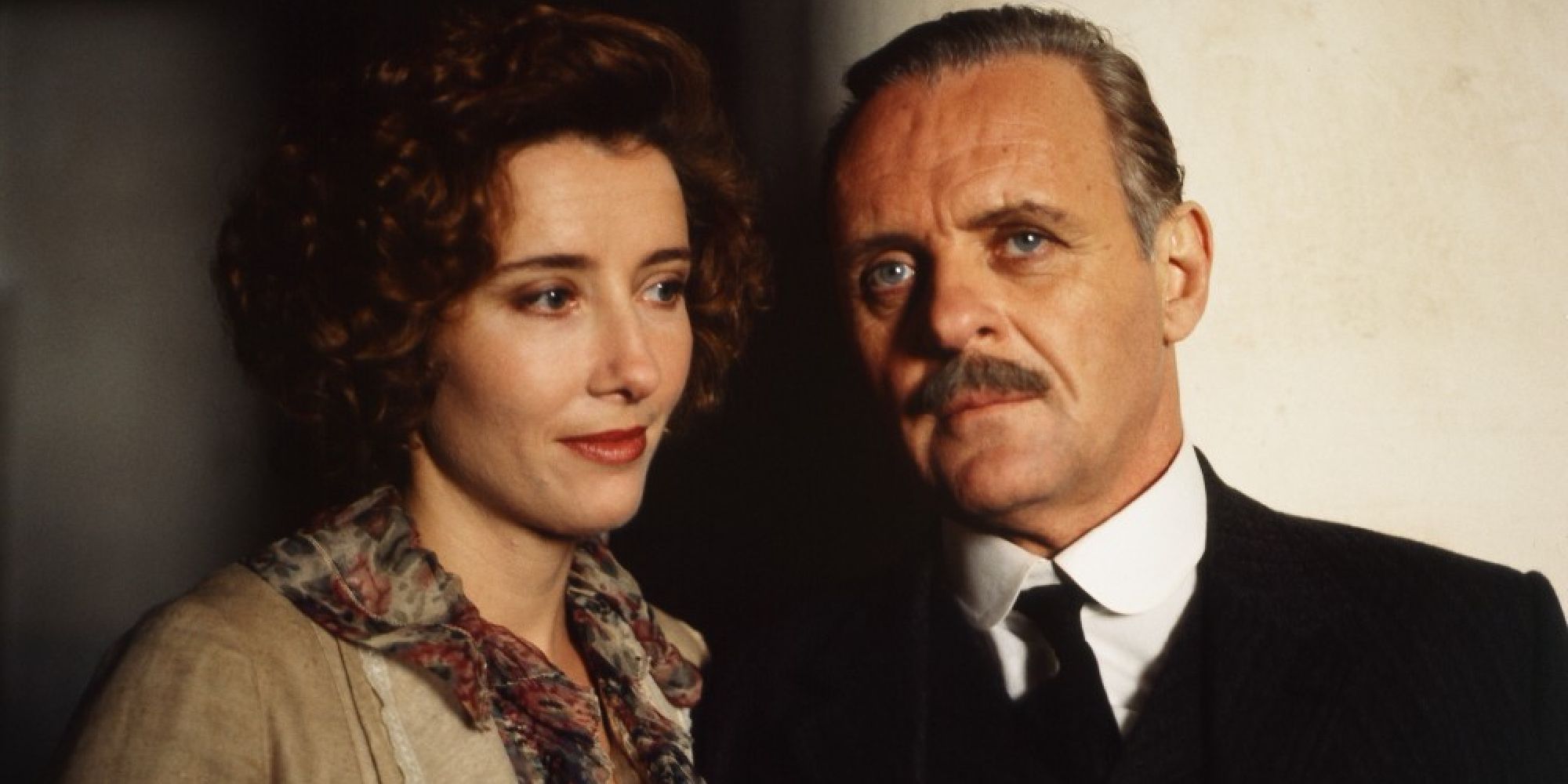 As understated and leisurely paced as you'd expect a Merchant Ivory Productions film to be, Howards End is a long and largely compelling viewing experience. Anthony Hopkins is one part of a talented cast that also includes Emma Thompson, Helena Bonham Carter, and Vanessa Redgrave, among others.
It has a large number of characters and spends most of its runtime looking at issues surrounding class and social inequality during Edwardian England times. There's enough going on to make it understandable why it also had a miniseries adaptation in 2017, but this 1992 version does a surprisingly good job at condensing everything into one film that runs for just under 2.5 hours.
7
'A Bridge Too Far' (1977)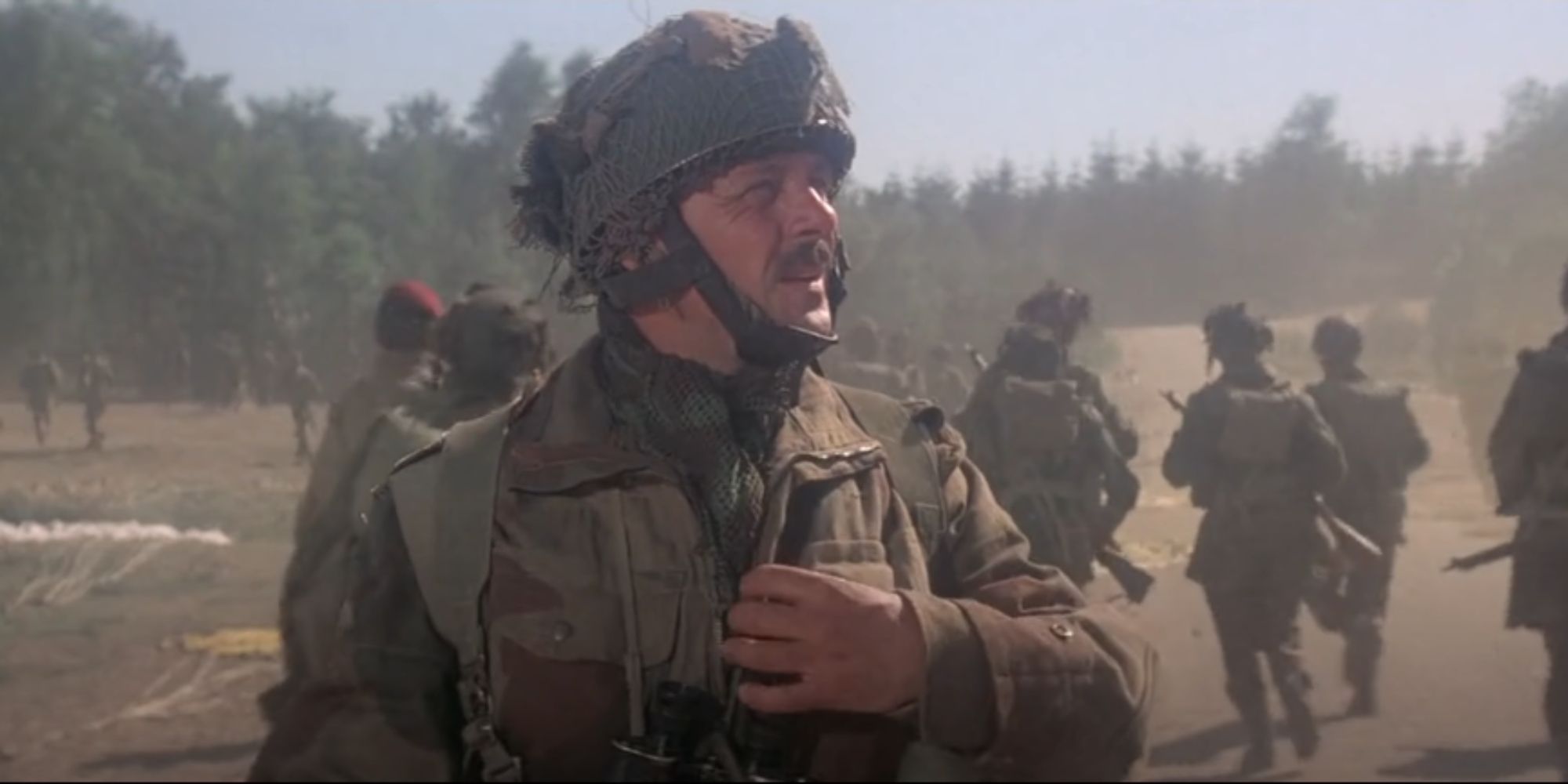 A huge World War II movie that boasts a cast including Gene Hackman, Sean Connery, Robert Redford, Michael Caine, and of course Anthony Hopkins – among others – A Bridge Too Far is certainly ambitious. It also might have a runtime that goes too far by some viewers' standards, given it clocks in at about three hours.
RELATED: The Best Michael Caine Movies of All Time, Ranked
Still, those who are willing to stick with A Bridge Too Far will be rewarded with an exhaustive and detailed look at one particularly important event in the Second World War – Operation Market Garden – in 1944, and how it helped enable an Allied victory come 1945. Its scope and battle sequences are still impressive to this day, and its large, talented cast all do great, too.
6
'The Remains of the Day' (1993)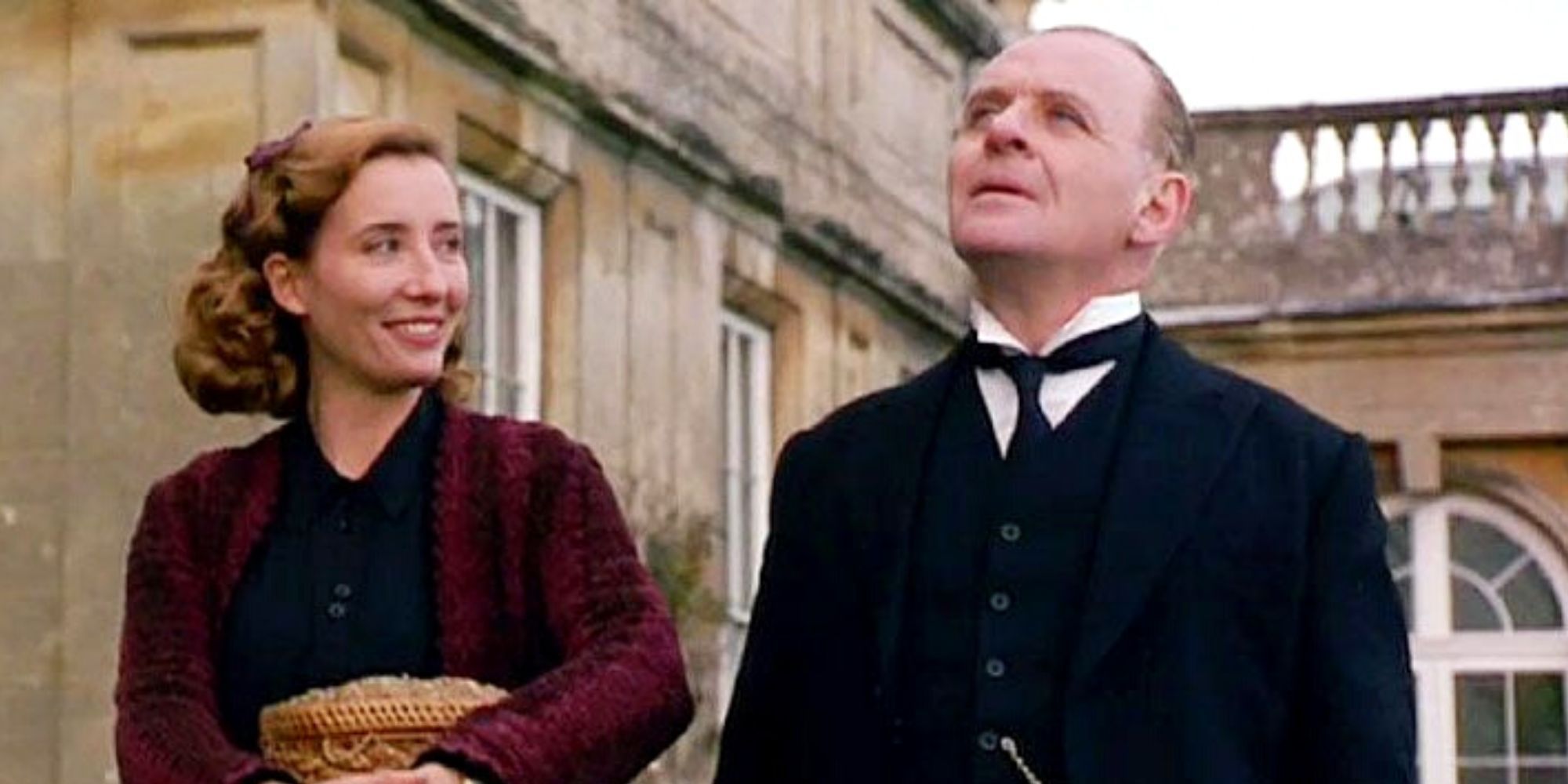 Just one year after Howards End, Anthony Hopkins and Emma Thompson were reunited for The Remains of the Day, which was another film by Merchant Ivory Productions. It's set between the two World Wars, and focuses on an unlikely romance that develops between a butler and a housekeeper.
see more : The 10 Most Pretentious Movies of All Time, According to Reddit
Steady pacing and a focus on subtlety remain in focus here, just as they were in Howards End, meaning The Remains of the Day is the sort of film that really demands a viewer's attention. It's worthwhile watching, though, with excellent performances by its two leads and a story that explores class in a similarly effective way to Howards End.
5
'Titus' (1999)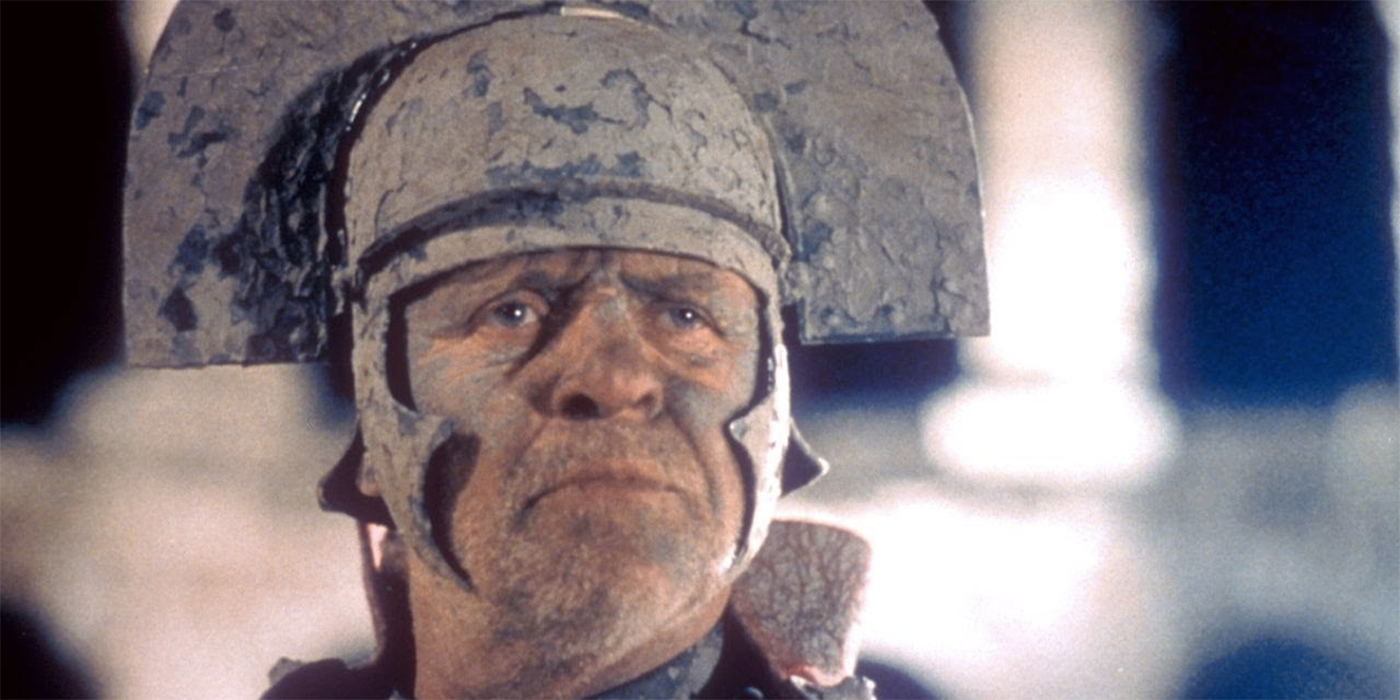 While it's not one of the most well-known Shakespeare film adaptations, Titus is undoubtedly one of the best. It stars Anthony Hopkins as Titus Andronicus, a man who returns from fighting in a lengthy war, only to find the life he re-enters becoming more violent and tragic than anything he had faced while on the battlefield.
The story is commonly regarded as Shakespeare's most extreme, and the film does a great job of depicting the bombastic and shocking nature of the play on screen. Hopkins elevates the film further in the lead role, with equally compelling performances from his co-stars, including Jessica Lange and Jonathan Rhys Meyers, and incredibly bold and stylish visuals courtesy of director Julie Taymor and cinematographer Luciano Tovoli.
4
'The Lion in Winter' (1968)
The Lion in Winter was the first big movie Anthony Hopkins ever appeared in, already capable of giving a great performance while he was still in his early 30s. The film also contains a performance from an even younger Timothy Dalton, though the lead characters are played by Peter O'Toole and Katharine Hepburn.
RELATED: Remember When There Was an Oscar Tie for Best Actress?
It's essentially about family drama regarding picking an heir set in the Middle Ages, and feels a bit like Game of Thronesif no one got killed in some massively violent way every five minutes. It has a phenomenal screenplay, plenty of great dialogue, and a cast filled with talented actors who are collectively firing on all cylinders, making it one of the best films Hopkins ever appeared in.
3
'The Elephant Man' (1980)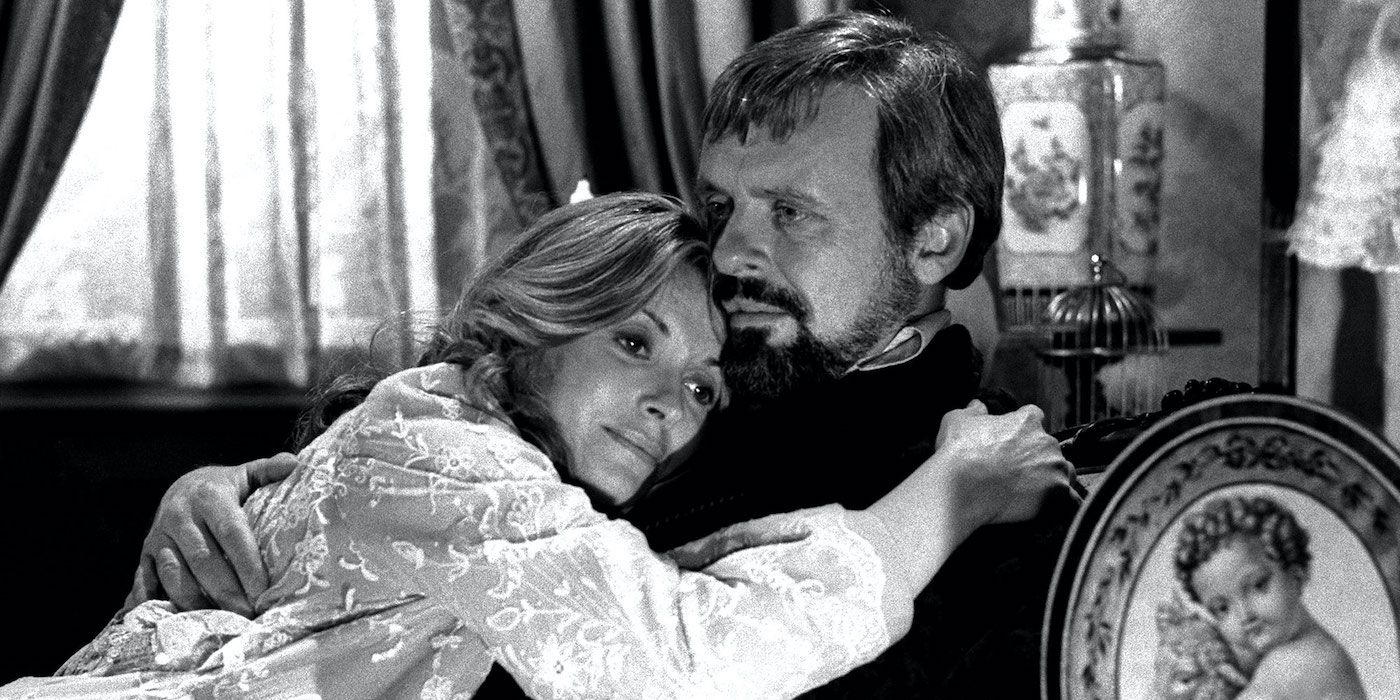 Being counted among the best movies of 1980 is no easy task, given how strong of a year it was for cinema. Yet The Elephant Man deserves to be considered among that year's best, as it's an exceptional film, and an overall very moving biographical film about Joseph/John Merrick, and the struggles he faced in life because of his unique medical condition that drastically altered his physical appearance.
Hopkins plays a surgeon who rescues and then helps Merrick, being one of the few people in his life who seems to treat him as a person, rather than anything else. It's fantastically acted, features memorably stark black-and-white visuals, and also stands out for being one of the most (surprisingly) straightforward movies ever directed by David Lynch.
2
'The Father' (2020)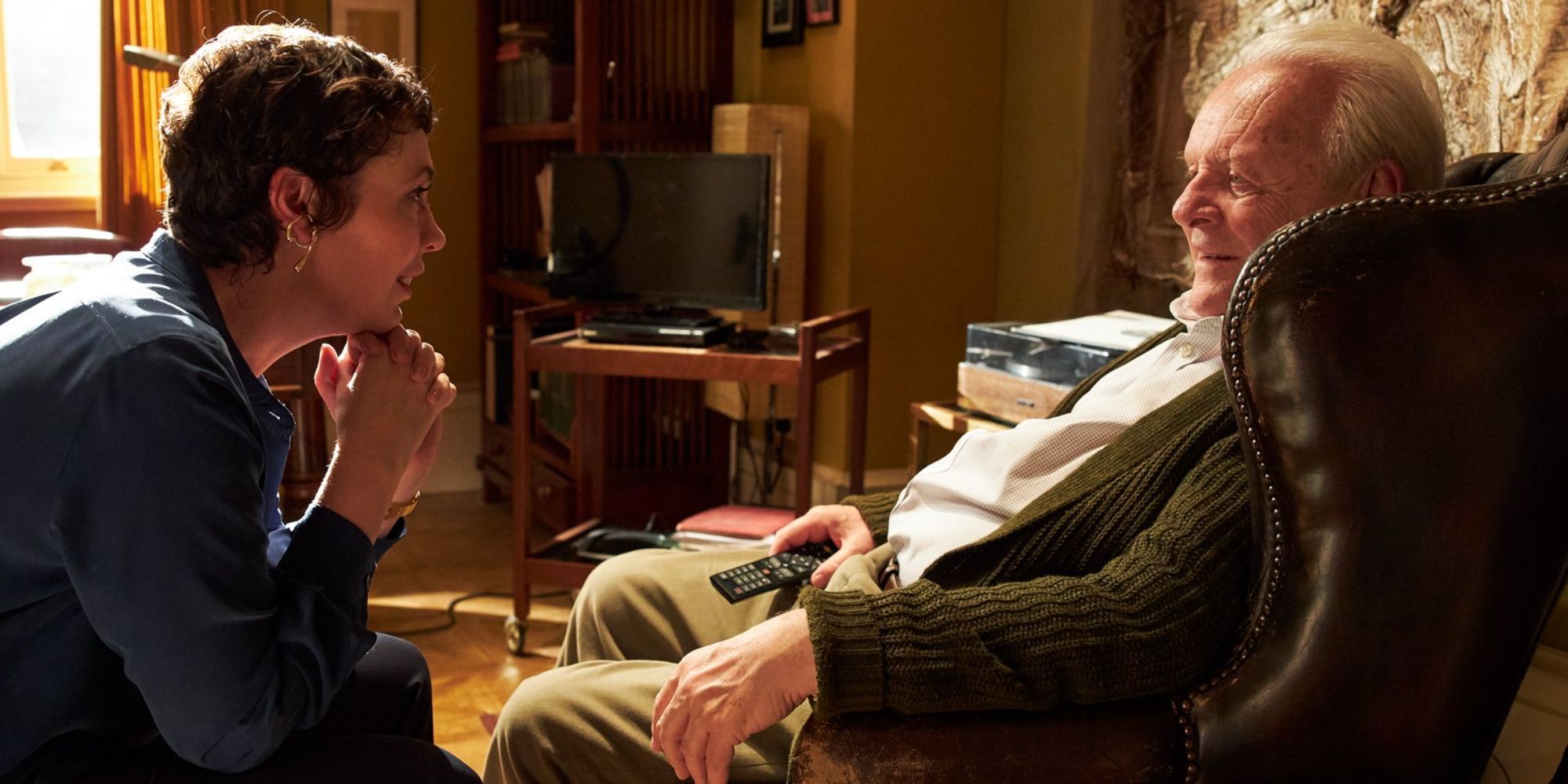 Despite being a relatively recent release, it's not too bold a claim to say that The Father might be one of the best (and most devastating) dramas of all time. It's about a man who's dealing with dementia, and he finds his condition getting progressively worse as the film goes on, leading to him questioning those he knows and even his very surroundings.
It's a heavy and disorienting watch, with the film aiming to make the viewer just as confused as the character at its center. It does this unnervingly well, making The Father one of the most psychologically intense films in recent memory. Anthony Hopkins is phenomenal in the lead role, too, and won his second Oscar for it, becoming the oldest person to win an Academy Award for acting, getting the award at the age of 83.
1
'The Silence of the Lambs' (1991)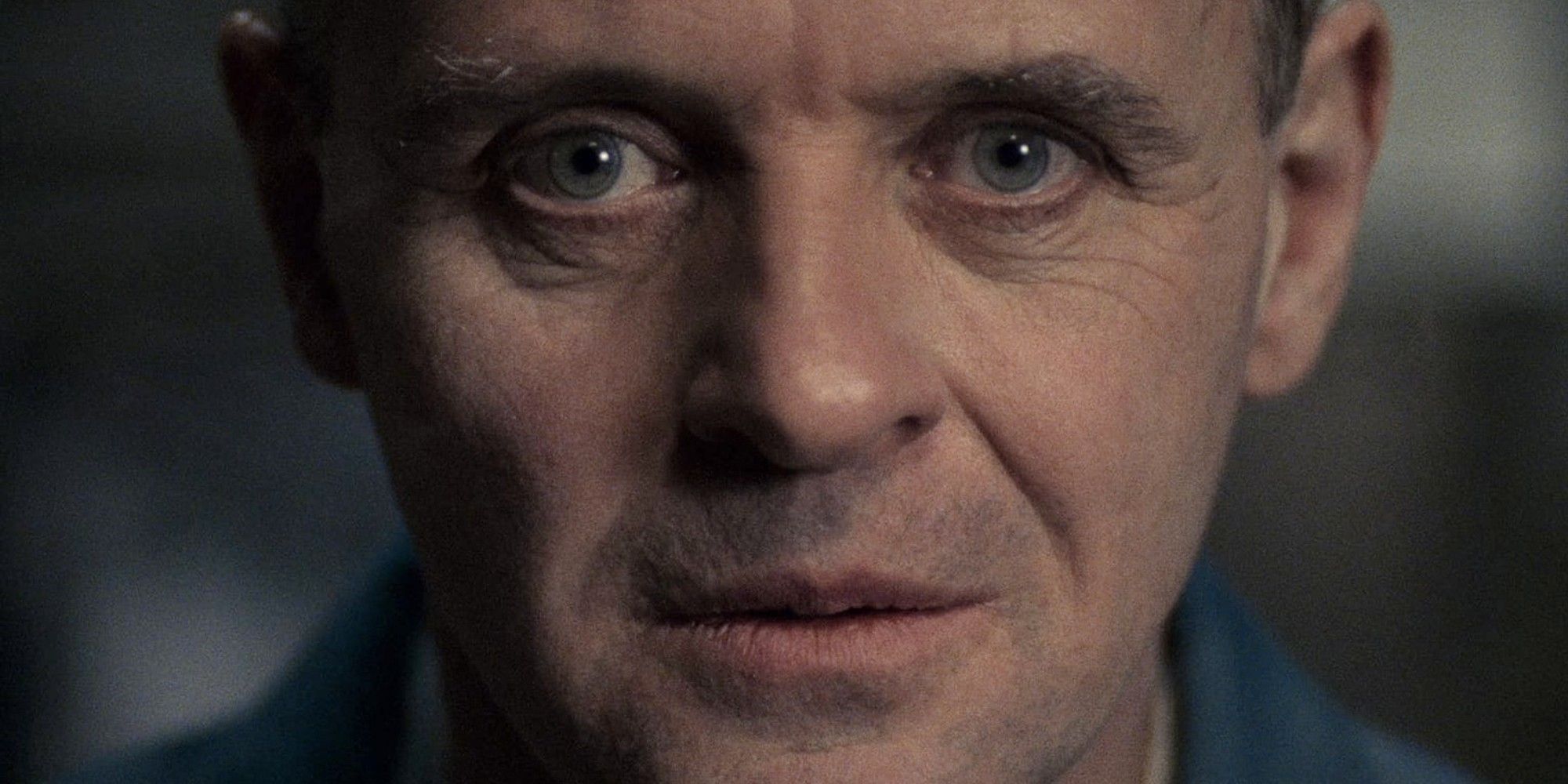 Speaking of Oscars: Anthony Hopkins won his first for The Silence of the Lambs, which is also perhaps the greatest film he ever featured in. It's the first (and best) time Hopkins played Hannibal Lecter, with the plot of this crime thriller seeing a young FBI agent, Clarice Starling, using the assistance of a captive Lecter to help her hunt down a potentially more dangerous serial killer known as Buffalo Bill.
From the lead performances of Hopkins and Jodie Foster, to the perfect screenplay, to the perfect pacing and excellent blend of crime, thriller, and horror genres, The Silence of the Lambs delivers in every way. It won Best Picture (among other Oscars), and is easily one of the best and most iconic movies of the 1990s, justifiably standing as the best movie Anthony Hopkins ever starred in.
NEXT: Movies Like 'Se7en' For More Psychological Horror
Source: https://dominioncinemas.net
Category: Lists