Kourtney Kardashian and Travis Barker, a.k.a. 'Kravis', have gone public with the news that they are welcoming a baby into the world together. In homage to the Blink-182's "All The Small Things' music video, Kourtney told Travis she was pregnant at the band's recent L.A. concert by holding up a sign that says 'Travis I'm Pregnant'. The oldest Kardashian sibling, 44, has three children with her ex, Scott Disick. Travis, 47, has two kids with his ex Shanna Moakler, and is a father figure role to Moakler's daughter from her relationship before him. Kravis has been exploding over social media this last year with cuteness overload, especially with their three separate wedding ceremonies. But how did Kourtney's ex of 9 years, Scott, take the news of her pregnancy?
How is Scott Handling the News?
Even though Scott has had a tough time with the idea of Kourtney being with someone else, he's handling it better than most exes. According to Us Weekly, Disick reached out to Kravis post-announcement and offered congratulations. A source also divulged that Scott is being as supportive as he can even though it hurts him. He has said that a new baby is what Kourtney has wanted for a while, and as long as she is happy, he can be too. In an episode of The Kardashians in 2022, Scott admitted he would rather spend time around Kourtney and her new love in Travis than not spend time with his family at all.
Another source reported that Scott has always held out hope that he and Kourtney would get back together. Although at this point that seems far-fetched, parts of him can't help but hope that it could happen. When they initially broke up in 2015, Scott repeatedly tried to win Kourtney back, but she felt it in her best interest to allow him time to work on himself. In a 2001 episode of The Kardashians, Scott said that he would marry her right there at that moment given the chance, but she insisted he continues to grow as an individual.
Scott's Journey of Accepting Kravis Has Been a Long One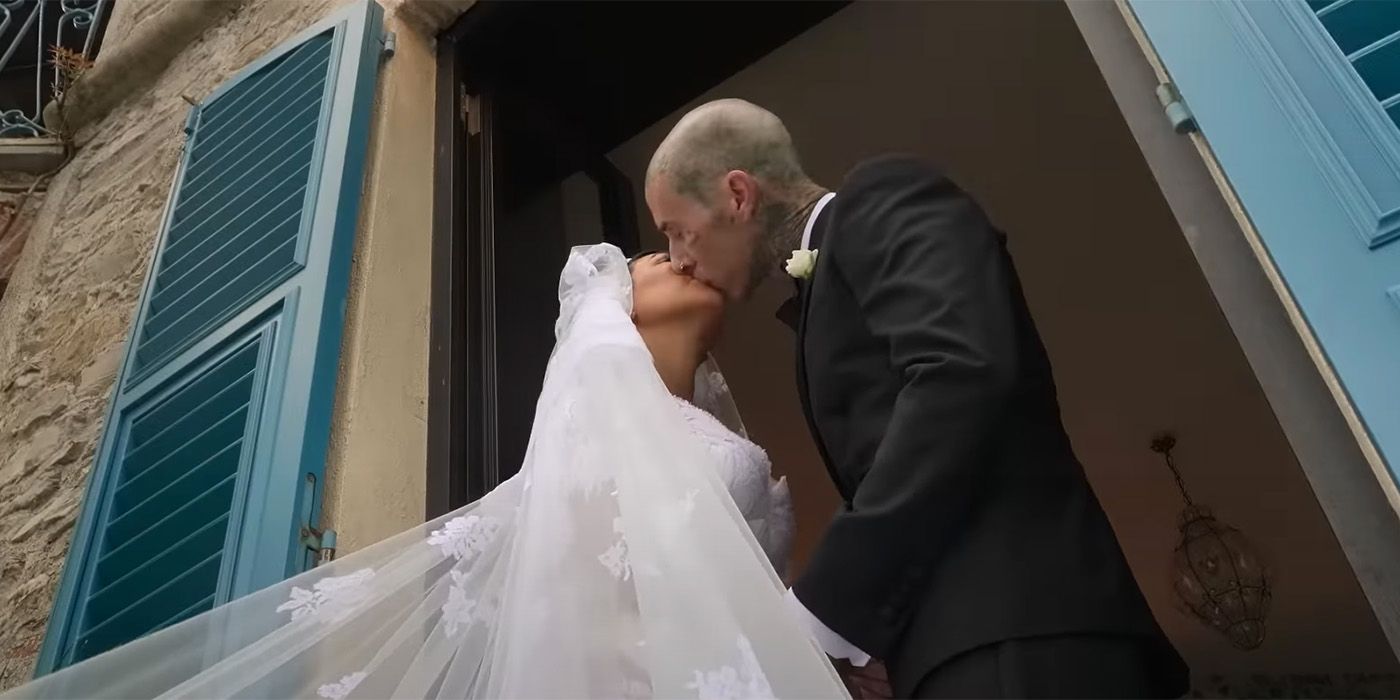 see more : These Two Tony Award Winners Got Their Start On The Same Reality Show
When Kourtney and Travis first announced their nuptials, Scott wasn't nearly as positive. A source told People Magazine after the multiple ceremonies that he did not take the news well but was focusing on trying to take care of himself. Scott found out about their marriage via social media, and the FOMO hit hard. After being a part of the Kardashian family for over a decade, being left out of one of the biggest events as a family stung for him. Since their engagement and eventual marriage, Scott distanced himself from the Kourtney, with the exception of co-parenting. He has appearances in Season 3 of the Hulu reality series spending time with Kim and Khloé.
As for everyone else in the Kardashian and Barker clan, they're elated for the two stars to bring life into the world together. Barker's ex, Moakler, told Entertainment Tonight that she is excited for the couple and hopes they have a great experience. After lots of struggles to conceive, Kravis is over the moon with their eventual bundle of joy.
Source: https://dominioncinemas.net
Category: REALITY TV