When it comes to Married At First Sight, part of the fun of the series is keeping up with the couples after the season ends and following their journey through the years post-show. Lifetime realized there was an interest in its audience in the reality series, which is why the most recent season opted to extend past Decision Day and show a few additional episodes of the cast reacclimating to their usual lives. It's unfortunate that this wasn't a thing for the Boston season as Katina Goode and Olajuwon Dickerson could very well have had their own show since Decision Day. The "couple" has been on and off multiple times since staying together in the finale.
Katina and Olajuwon Were Always a Shaky Couple
Every season, there's always a couple or two that try to make things work even though it seems to us that it's not very likely. In Season 14, that was Katina and Olajuwon. It always felt like the gaps they had were too far apart to overcome. Olajuwon had instances of being hot-headed during the season. He even got into it with Dr. Pepper Schwartz. There were moments where it looked like this couple could work but for the most part, they never truly felt right. Olajuwon was critical of his wife, believing that Katina was not on his level and belittling her at times. One of the worst scenes was when he was unhappy with her cooking skills, as he believes house chores are her responsibility. Katina seemed committed to making this work, which probably is why they stayed together in the end, but even she appeared to finally realize the toxicity that was present towards the end of the season. If you haven't followed this couple since that season, then you may not be surprised to hear about what's been going on with them in the time since.
Olajuwon Supposedly Changed His Ways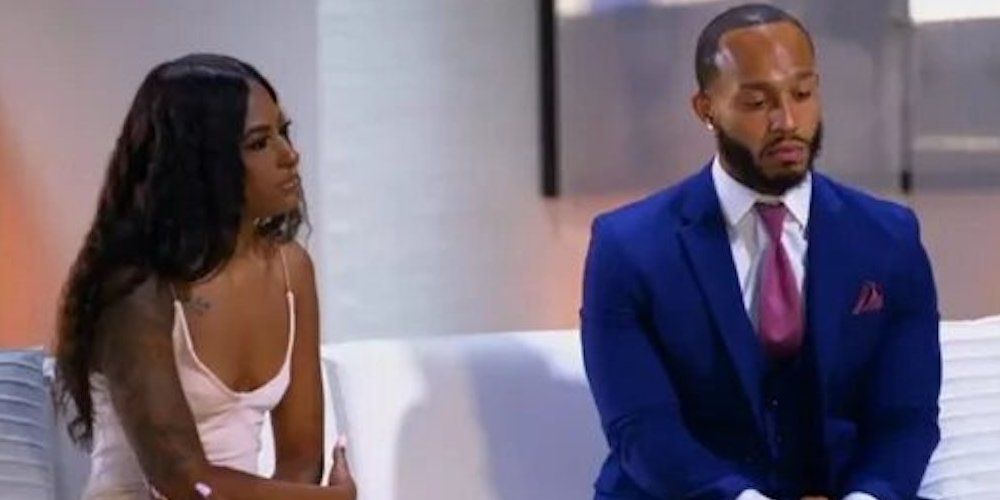 For those who missed their reunion, Olajuwon was a different person, even admitting he was not his best self when watching it back. To show how far he had grown upon second look, Olajuwon re-proposed to Katina in front of everyone. Everything he said sounded perfect, "You taught me patience and effort is the key to a happy life and a happy marriage. Katina, I couldn't be any happier to call you my wife, and I mean that." This was a new man and one that was far more deserving of Katina than before. Upon accepting the ring (again), she even mentioned how she told herself to not "throw in the towel" because her gut was telling her he could change. The change in behavior was a welcomed sight, though it may have been short-lived.
Katina and Olajuwon Have Split Multiple Times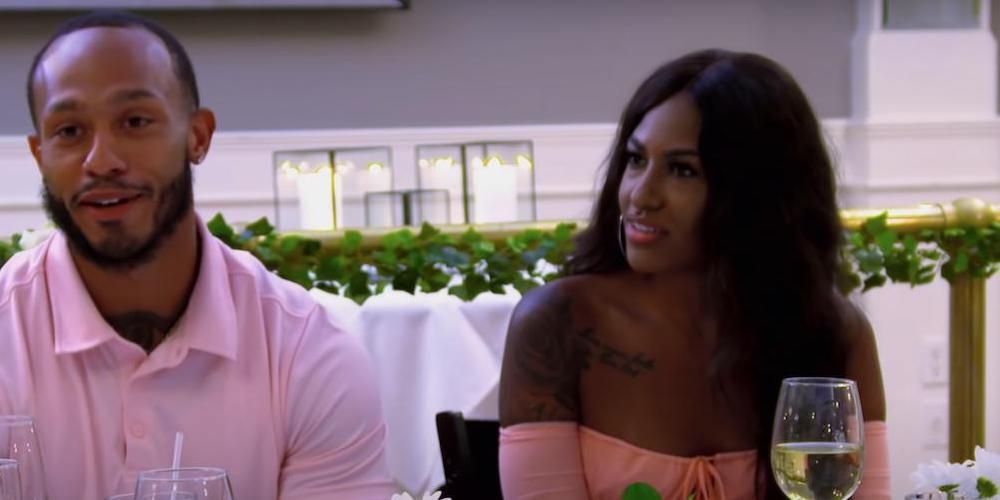 We all have a friend or at least know someone who's in a relationship like this. You never know if they're on or off. Katina and Olajuwon are those people. In November 2022, the pair revealed they were heading for a divorce. They announced the news on Instagram with a joint statement that said it wasn't an "easy decision" but that it's what they need to do. The break didn't last long as the two deleted their divorce post and were seen together apparently on vacation as one clip showed the two snorkeling. This was in December just weeks after the divorce announcement.
In February of this year, Olajuwon shared on Instagram that they were splitting for a second time, "We are officially legally separated. We leave with the utmost respect for each other." That presumably was the last straw… until April. They were spotted together at Steve Moi's birthday party, who also appeared in their Married At First Sight season. Some photos emerged of them close together while Katina posted a photo the next morning at breakfast with a hand in that surely appeared to be Olajuwon's. Fast-forward to June 20 when a fan account posted a photo that was originally shared in Olajuwon's story of he and Katina in the water together at the Bahamas. At this point, it's anyone's guess as to what their current status is. The Boston pair haven't officially announced that they're back together since that photo emerged.
Source: https://dominioncinemas.net
Category: REALITY TV