There are few, if any, actors in cinema history who are quite as revered as Daniel Day-Lewis. He's commonly regarded as one of the very best actors of the last several decades, though his body of work is one that emphasizes quality over quantity. Day-Lewis is known for dedicating himself with a high level of intensity to just about every role he takes on, meaning he's only acted in just over 20 feature films throughout his career, with the first being in 1971 and the last being in 2017.
That makes it possible to digest every theatrically released film he's been in, and assess them from worst to best. Of those movies, he's received six Oscar nominations, and impressively won three times from those six nominations. It should be noted there is an outlying film, 1986's Nanou, although it's so obscure it's hard to judge alongside his other more available movies. When it comes to Nanou, only the scenes featuring Day-Lewis are widely accessible, as they've been uploaded on YouTube, which is perhaps better than nothing. He hasn't appeared in a film since 2017, having announced his (potentially permanent) retirement, but his legacy lives on, with his feature films ranked below, starting with a handful of less-than-amazing films, and ending with some all-time classics.
20
'Nine' (2009)
Due to Daniel Day-Lewis's selectiveness as an actor (particularly from the early 1990s onwards), there are essentially no films of his that can be called outright failures… except for Nine. This is the only genuinely bad movie he's ever appeared in, and will prove to be a tough sit for even the actor's most loyal fans.
Not only does this musical version of Federico Fellini's8½ waste Day-Lewis, but it also squanders a hugely impressive supporting cast that includes the likes of Marion Cotillard, Judi Dench, Penélope Cruz, Sophia Loren, and Nicole Kidman. It's a tedious and strangely lifeless movie about the creative process, with a two-hour runtime that feels more like nine, perhaps in turn reflecting the title.
19
'Stars & Bars' (1988)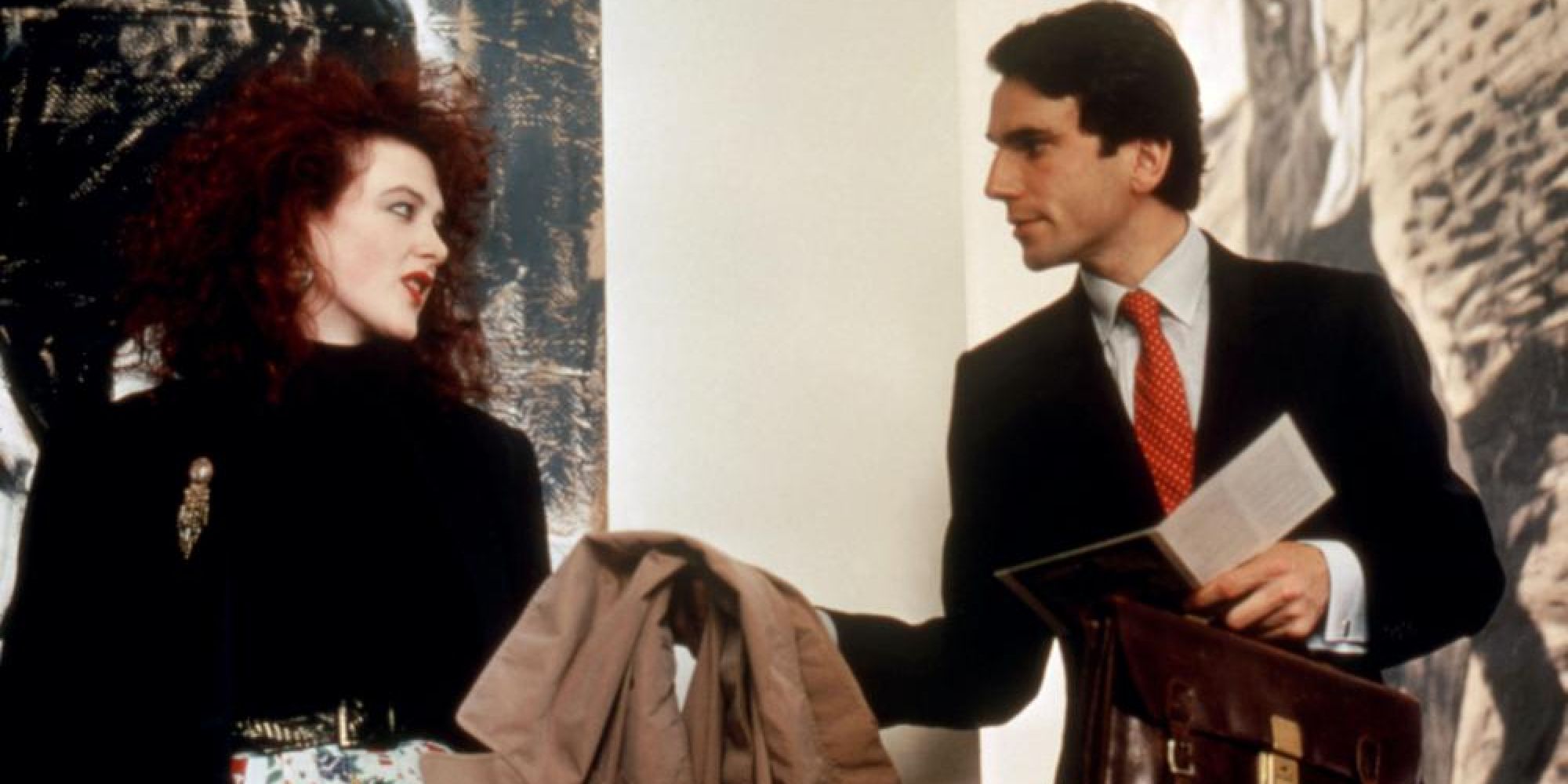 After several memorable supporting/minor roles throughout the early to mid-1980s, by the decade's end, Daniel Day-Lewis was beginning to establish himself as a leading man to watch. Stars & Bars was one of his first lead roles, and also marked one of the first U.S. movies Day-Lewis appeared in (the other also came out in 1988, but more on that later).
It's a surprisingly broad comedy, being one of the most light-hearted movies in Day-Lewis's filmography, given he's more well-known for his serious roles. He plays a character who travels across the U.S. to purchase a rare painting, with the film having an episodic or almost skit-like structure as a result of all the things he experiences on his trip. It's serviceable, but not particularly exciting or well-remembered, at the end of the day.
18
'The Ballad of Jack and Rose' (2005)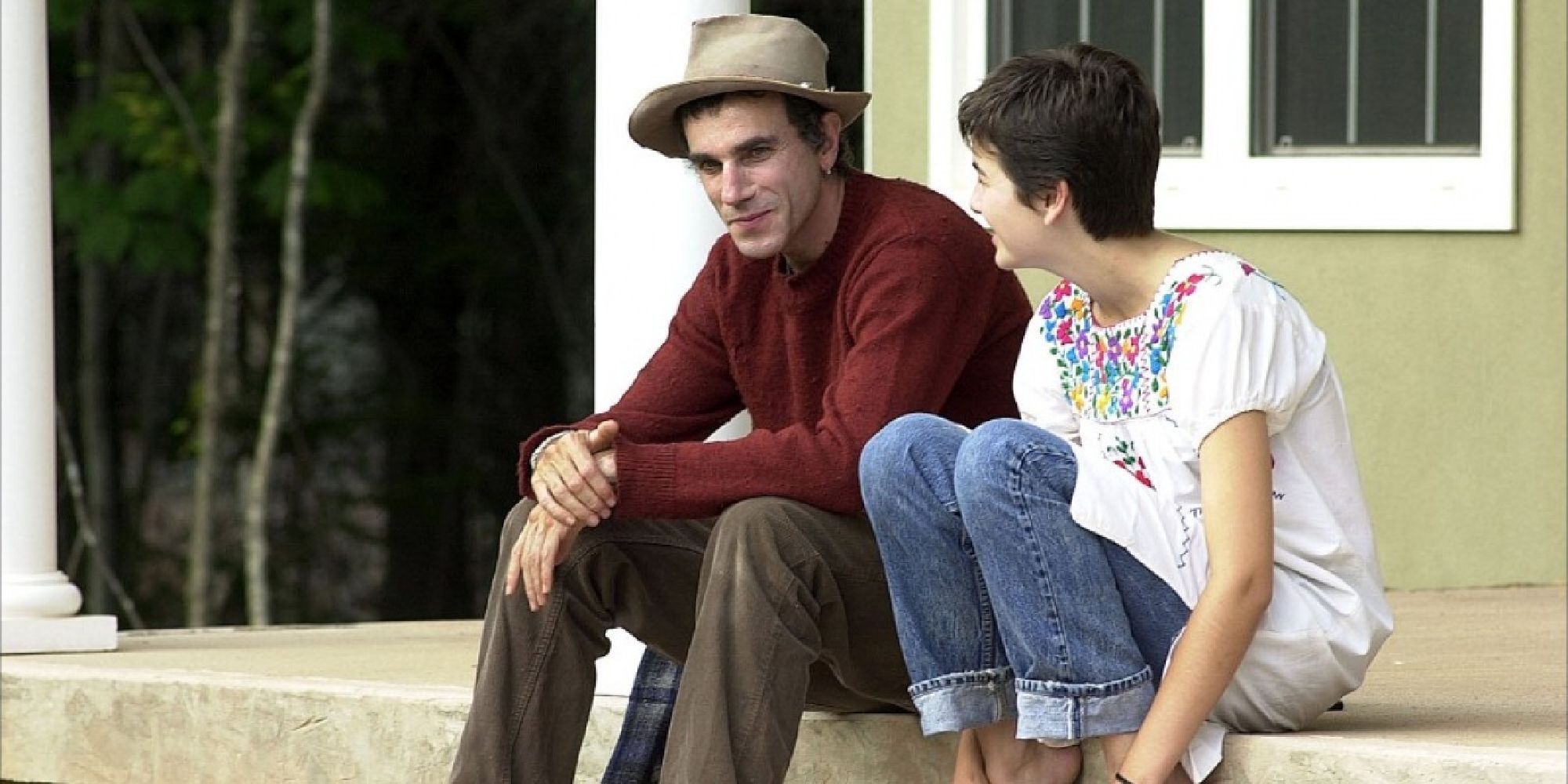 The Ballad of Jack and Rose might be most interesting because of who directed it: Rebecca Miller, who's the daughter of acclaimed playwright Arthur Miller and has been married to Day-Lewis since 1996. She's directed half a dozen other movies, but this 2005 film marks the only time she collaborated with her husband on a film.
RELATED: The Best Movies of 2005, Ranked
The film itself is decent, but not particularly exciting, with it being a low-key and grounded drama about a father and his daughter living on a remote island, and clashing with developers who want their land for various projects. It's a slow and subtle movie, but might be worth a watch for Day-Lewis fans, given he's reliably good in the lead role, as can be expected.
17
'Eversmile New Jersey' (1989)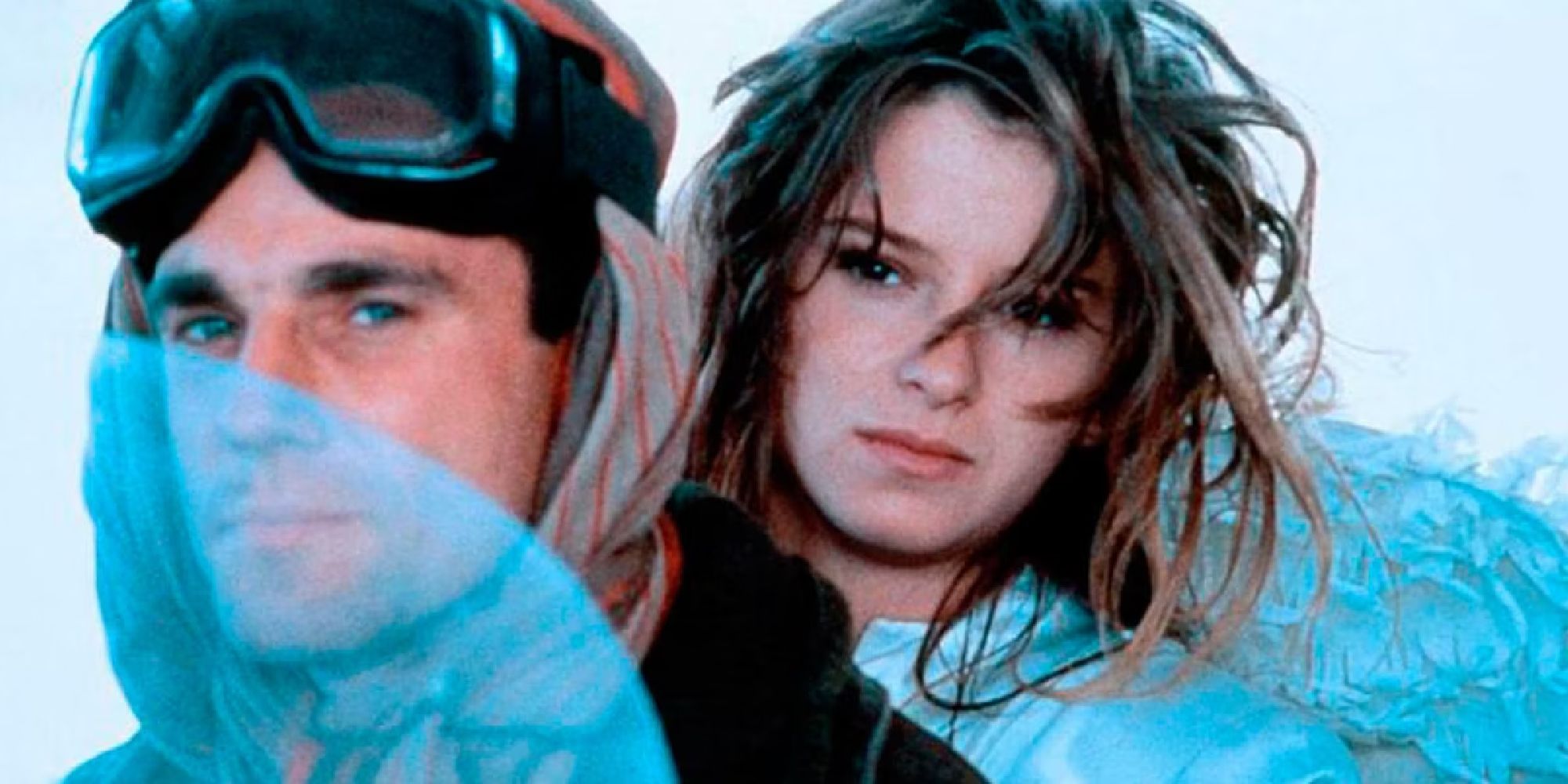 No one's ever going to call Eversmile New Jersey one of the very best movies of 1989, but it could well be one of the most interesting and oddball movies of the year. It's about as obscure as Daniel Day-Lewis movies get, and perhaps the actor himself is happy with that, because it's a truly bizarre and relentlessly uncomfortable film where he plays a dentist who rides around Argentina on a motorcycle, screaming about the dangers of cavities to anyone he comes into contact with, leading to constant chaos.
Day-Lewis is bizarrely committed to the role, and similar weird is the screenplay, with his character dropping lines like: "The lord made tooth decay, but he also made dentists like me." It's hard to tell what's being played for comedy, and what's supposed to be dramatic, making Eversmile New Jersey an absolute mess while also being deserving of possible cult status, given it's so strangely compelling, and genuinely unlike any other movie out there.
16
'The Boxer' (1997)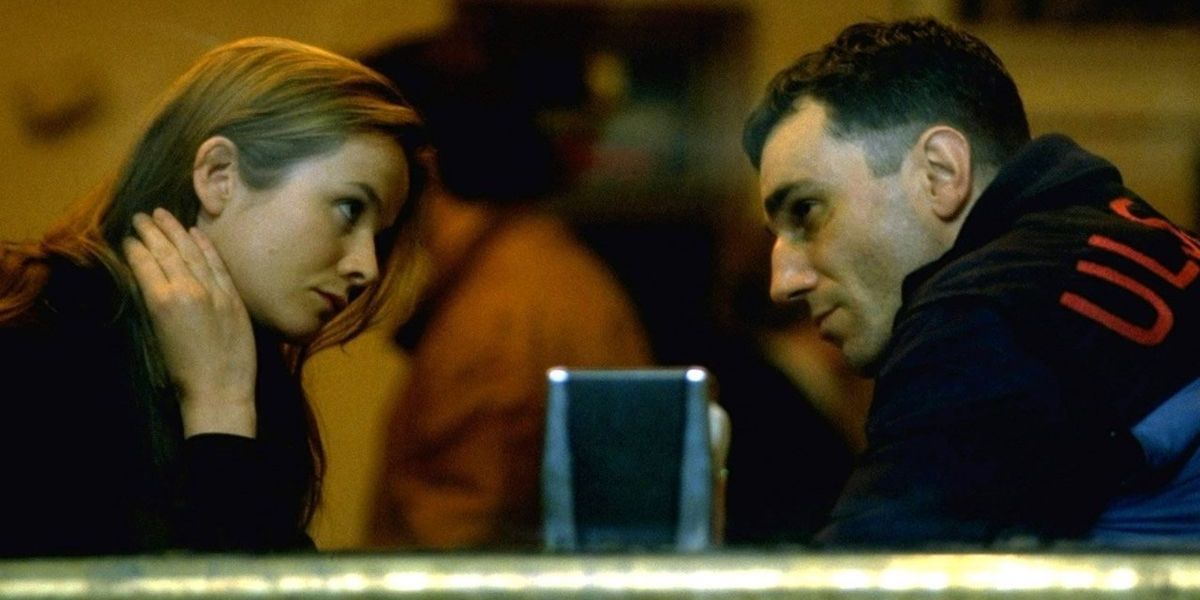 Daniel Day-Lewis has collaborated with Irish filmmaker Jim Sheridan three times, with 1997's The Boxer being the last of the three they did together, and the weakest. It's a fairly by-the-numbers sports drama about a man who's imprisoned for 14 years after being involved with the I.R.A., and the way he readjusts to life after release, resuming his goal of making it as a boxer.
It's a movie that's perfectly competent, yet while nothing jumps out as being particularly bad about it, it's also the kind of movie where it feels difficult to get excited about much going on. Day-Lewis is joined by other talented actors, including Brian Cox and Emily Watson, and it's admirable how much Day-Lewis trained as a boxer for the role, but the movie itself is really just okay as a sports drama.
15
'Sunday Bloody Sunday' (1971)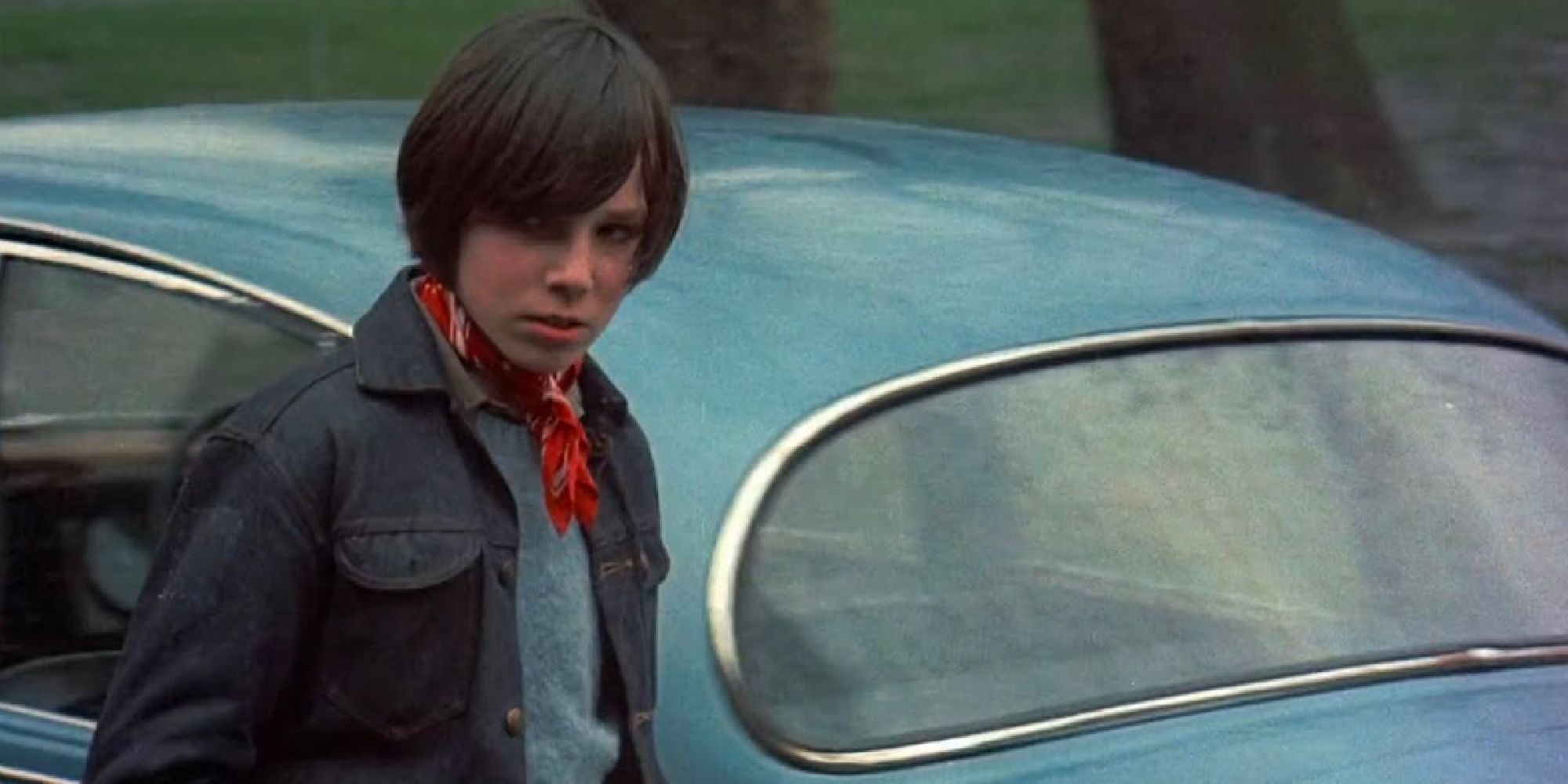 While Daniel Day-Lewis's age meant he wasn't able to feature in any classic 1970s movies, he does have one film credit that predates the 1980s. It's a blink and you'll miss it uncredited role in a British drama film from 1971 called Sunday Bloody Sunday, which follows a series of complicated relationships between various people living in London.
RELATED: The Best Movie from Every Year of the 1970s, According to Letterboxd
Those watching for Day-Lewis will naturally be disappointed, given he's only on-screen for a few seconds as an unnamed "Child Vandal." Still, it's kind of a neat novelty that he appears here as a 13-year-old more than a decade before he really made it as a film actor, and began getting proper supporting roles.
14
'The Crucible' (1996)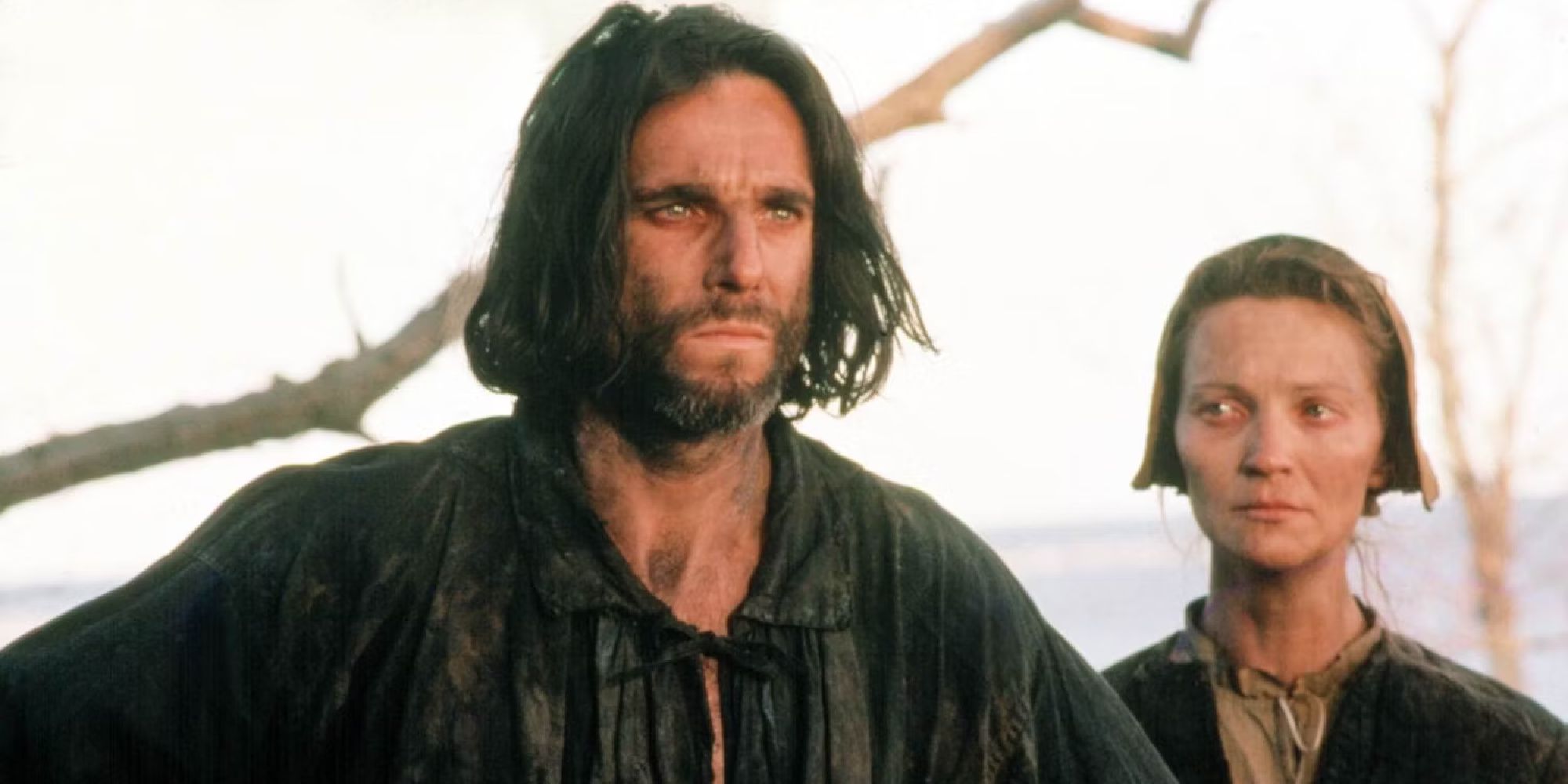 Based on the acclaimed play by Arthur Miller (with Miller also adapting his work into a screenplay here), The Crucible makes for a solid – if a little dry – historical drama. It's set during the Salem witch trials, and has a premise that follows a group of young women accusing others of being witches, leading to a prolonged trial with dramatic consequences.
It takes some historical liberties for sure, but does depict a real-life event and has characters based on real people. It's certainly worth watching for the strength of the performances, perhaps more so than the filmmaking on offer, given Day-Lewis is supported by an excellent cast that also features the likes of Winona Ryder, Paul Scofield, and Joan Allen, all of whom are great here.
13
'My Beautiful Laundrette' (1985)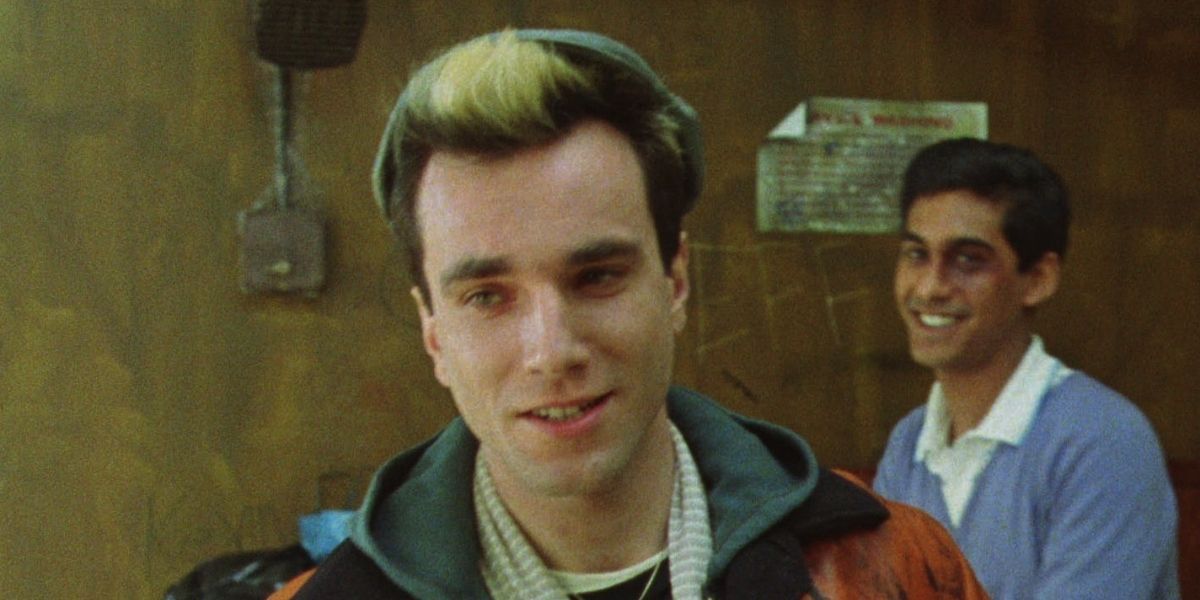 Though he wasn't first-billed for My Beautiful Laundrette, this 1985 film marks the first time Daniel Day-Lewis got to shine in a fairly substantial supporting role, rather than being a small part of an ensemble cast. It's an LGBT film set in London, and revolving around the sometimes complicated relationships between Pakistani and English people living in the same neighborhood.
Day-Lewis plays the romantic interest for Omar, the lead character, and shines in what's a fairly charming and potentially quite daring (for its time) movie. It came out at a time when movies revolving around such characters weren't nearly as common, and can be seen as something that paved the way for future Western movies dealing with LGBTQ+ and/or non-English lead characters.
12
'Gandhi' (1982)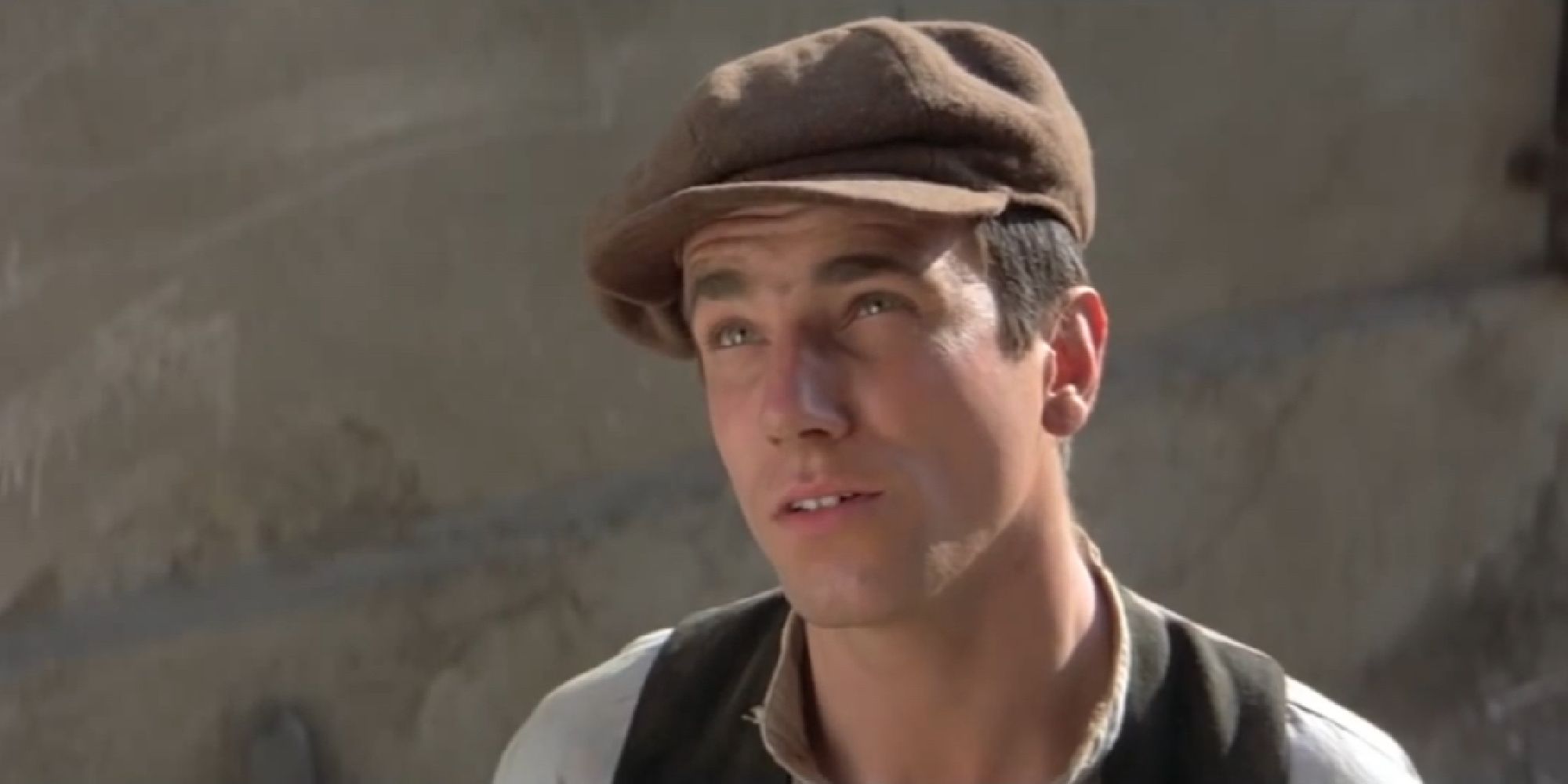 Gandhi is a film unsurprisingly about the life of Mahatma Gandhi, and was a huge Oscar success in its year of release, standing to this day as one of the longest Best Picture winners of all time. It is ultimately Ben Kingsley's movie, and he shines in the titular role, though it's also notable for being the first credited film role of Day-Lewis's.
RELATED: The Best Biopics of All Time, Ranked
Granted, it's a pretty minor role still, with him playing a South African man who at one point bullies the titular character. It's hard to say he really shines or makes a tremendous impact, but it being his first credited role is still noteworthy, and the film itself is a pretty solid one, all things considered; its length may make it a challenging sit, but it's well-made and certainly well-acted, too.
11
'The Bounty' (1984)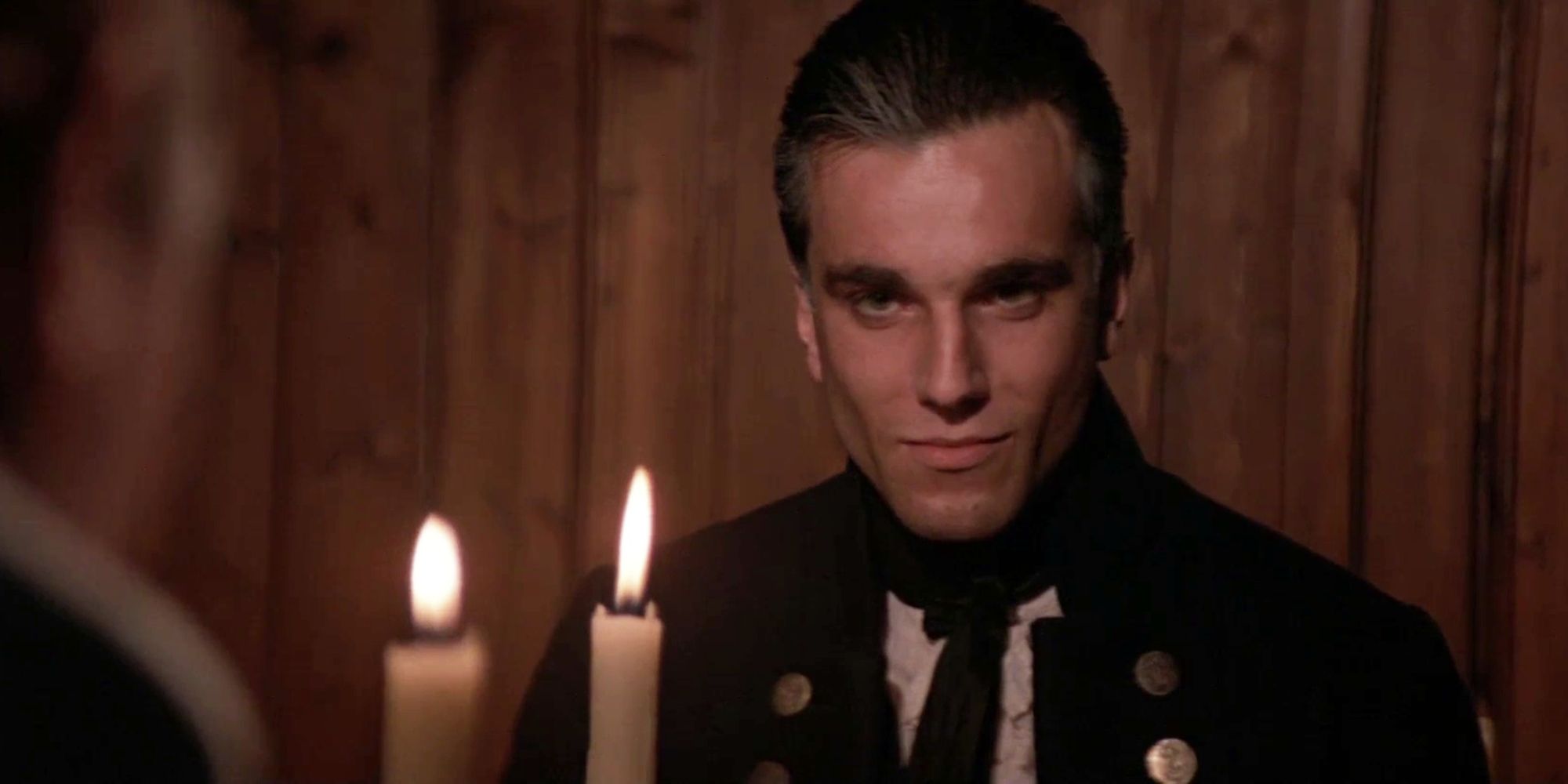 The Bounty has a truly impressive cast, with it starring Anthony Hopkins, Mel Gibson, Liam Neeson, Laurence Olivier, and of course Daniel Day-Lewis. Narrative-wise, it's another film adaptation of the story surrounding the infamous mutiny on the Bounty, which happened on the Royal Navy vessel back in the late 18th century.
Two years on from Gandhi, it was another step up for Day-Lewis's career, as his supporting role here is a little bigger, albeit still not enough to overshadow most of his other co-stars, who were bigger names back in 1984. It's an overall surprisingly good film, though, and certainly feels a little underrated or not sufficiently talked about, perhaps being overshadowed by other film adaptations of the same story (released in 1935 and 1962).
10
'A Room with a View' (1985)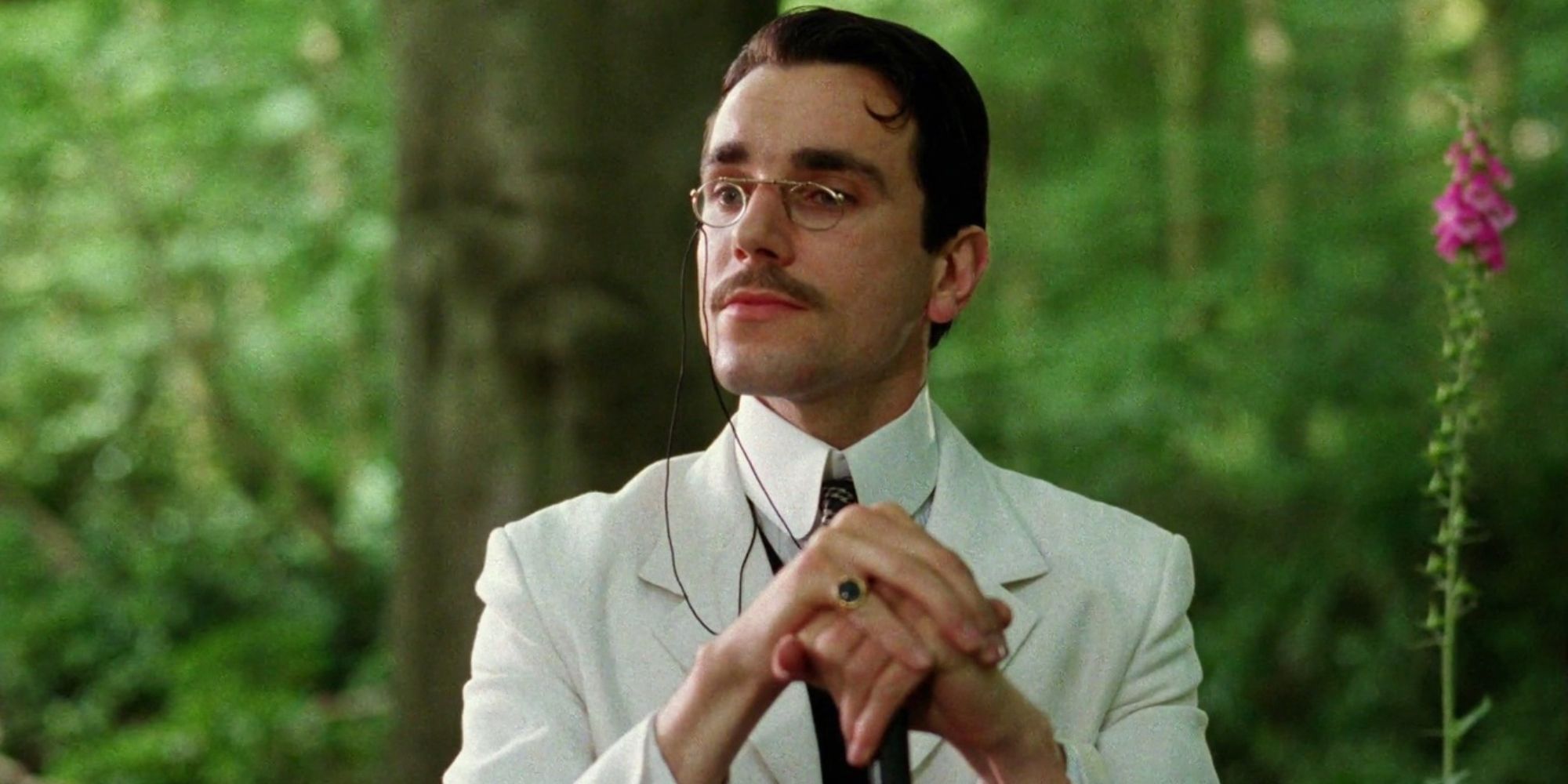 Released the same year as My Beautiful Laundrette, A Room with a View is also a film that deals with romance, though Day-Lewis has a very different character to play here. He plays a wealthy and arrogant young man who at one point gets engaged to Lucy, the film's protagonist, even though she has no romantic feelings toward him.
It's a movie where Day-Lewis gets to play an antagonist of sorts, with him also showing himself to be capable of convincingly portraying unlikable characters (getting more screen time here than he did with his other early antagonistic role in Gandhi). The film itself is quite good, too, being an expertly produced and filmed adaptation of the novel of the same name.
9
'The Unbearable Lightness of Being' (1988)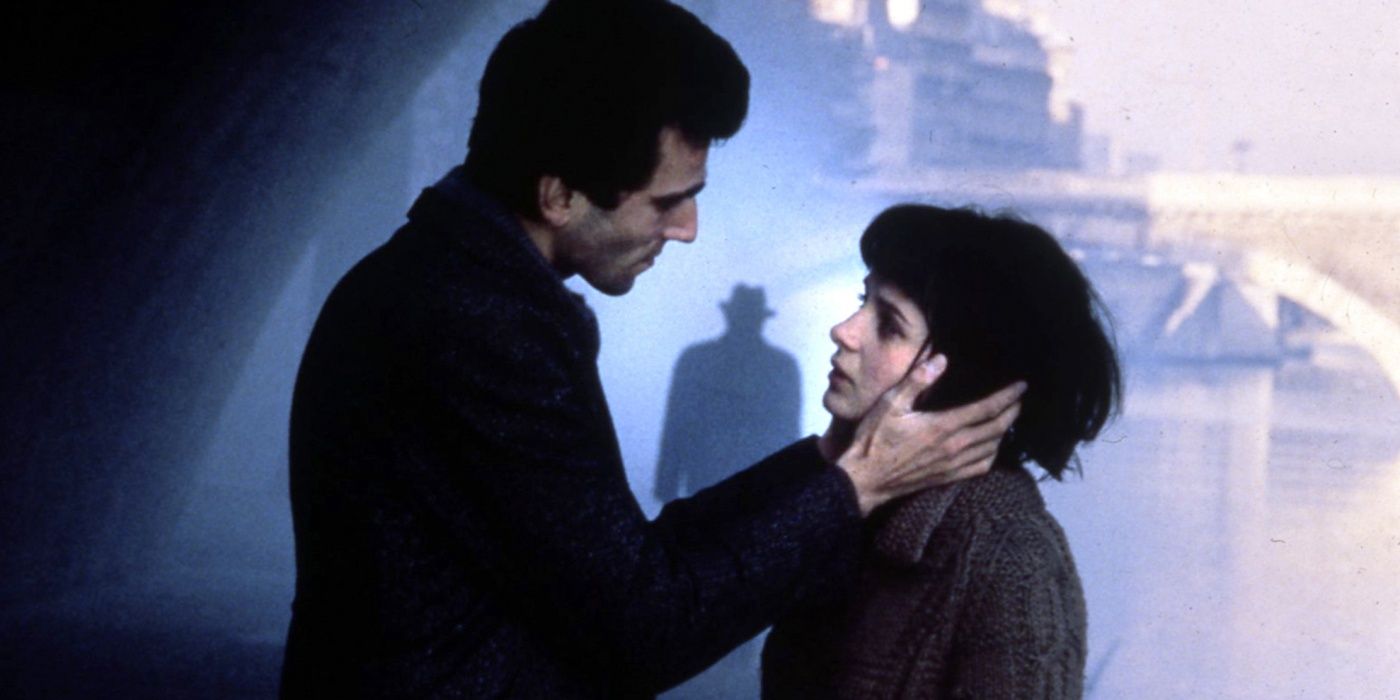 Released the same year as Stars & Bars, The Unbearable Lightness of Being was another American movie that gave Daniel Day-Lewis the chance to shine in a very complex lead role. (Somewhat loosely) based on the novel by Milan Kundera, it's a movie that follows Day-Lewis's character, a surgeon named Tomas, as he complicates his life with romantic escapades and infidelity, with the film also exploring how this impacts the two most prominent women in his life: Tereza and Sabina.
RELATED: Great Romance Movies That Wouldn't Be Good Date Movies
It's an ambitious epic, though presents things very differently from the more obscure and philosophical novel. Still, it works as a grand and beautifully shot tragic romance, and though Day-Lewis is very good, it might well be the rare movie where he's actually outshone by his co-stars, as Juliette Binoche (Tereza) and Lena Olin (Sabina) make even more of an impression with their equally complex roles.
8
'My Left Foot' (1989)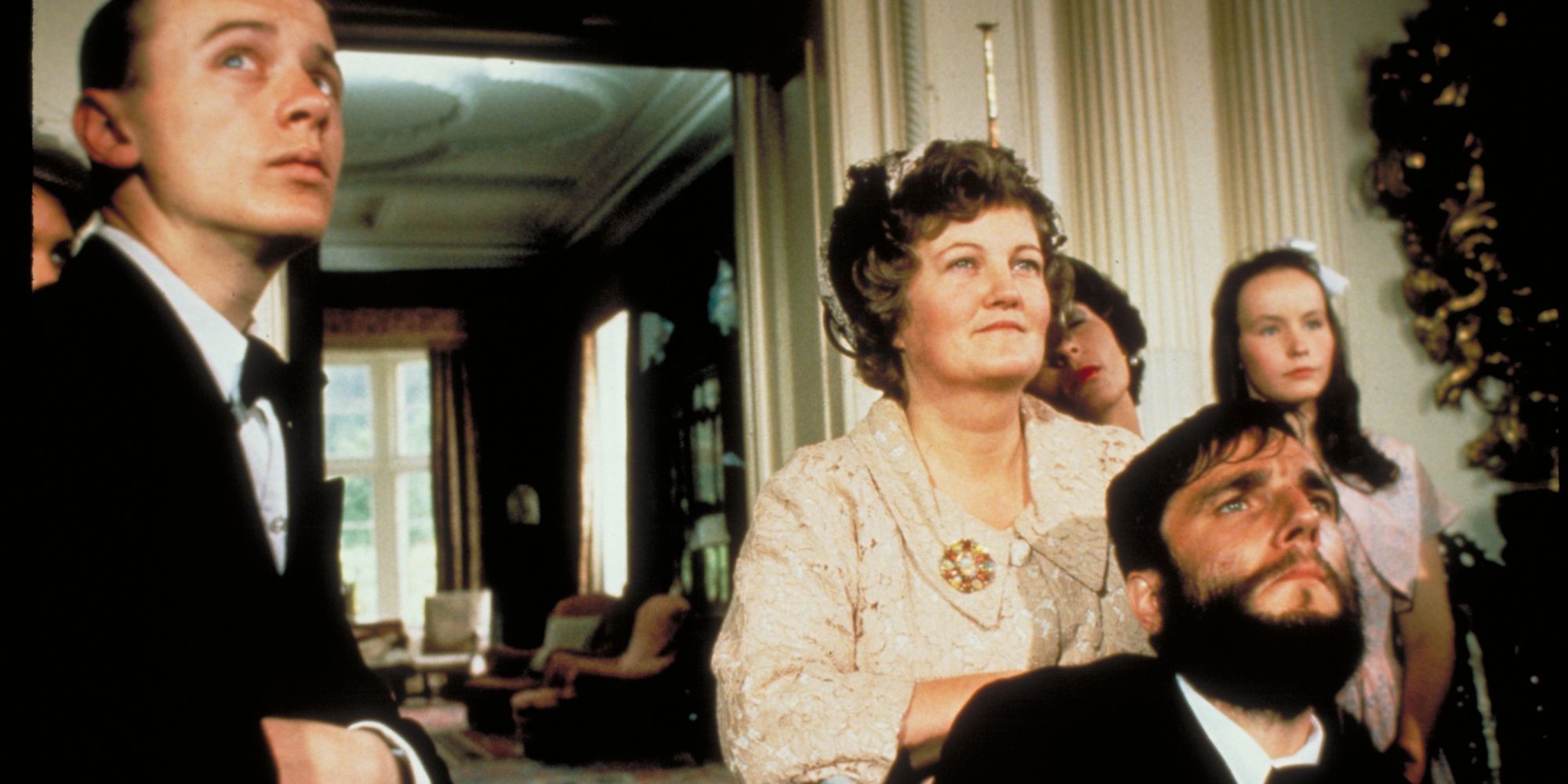 My Left Foot was the first of three collaborations between Day-Lewis and filmmaker Jim Sheridan, and also notably gave Day-Lewis his first of three Oscars. It's an emotional and compelling biographical film, following a young man named Christy Brown, and the struggles he faced living life in a working-class family while having severe cerebral palsy.
It's possible to see My Left Foot as a little formulaic, but it's a movie that's all about its central performance, and Day-Lewis committed to playing Brown here in a way that few other actors could. It's a heavy-going movie with an intense performance at its center, but is noteworthy nonetheless for arguably being the first movie to establish Day-Lewis as an uncompromisingly dedicated – and brilliant – actor.
7
'The Last of the Mohicans' (1992)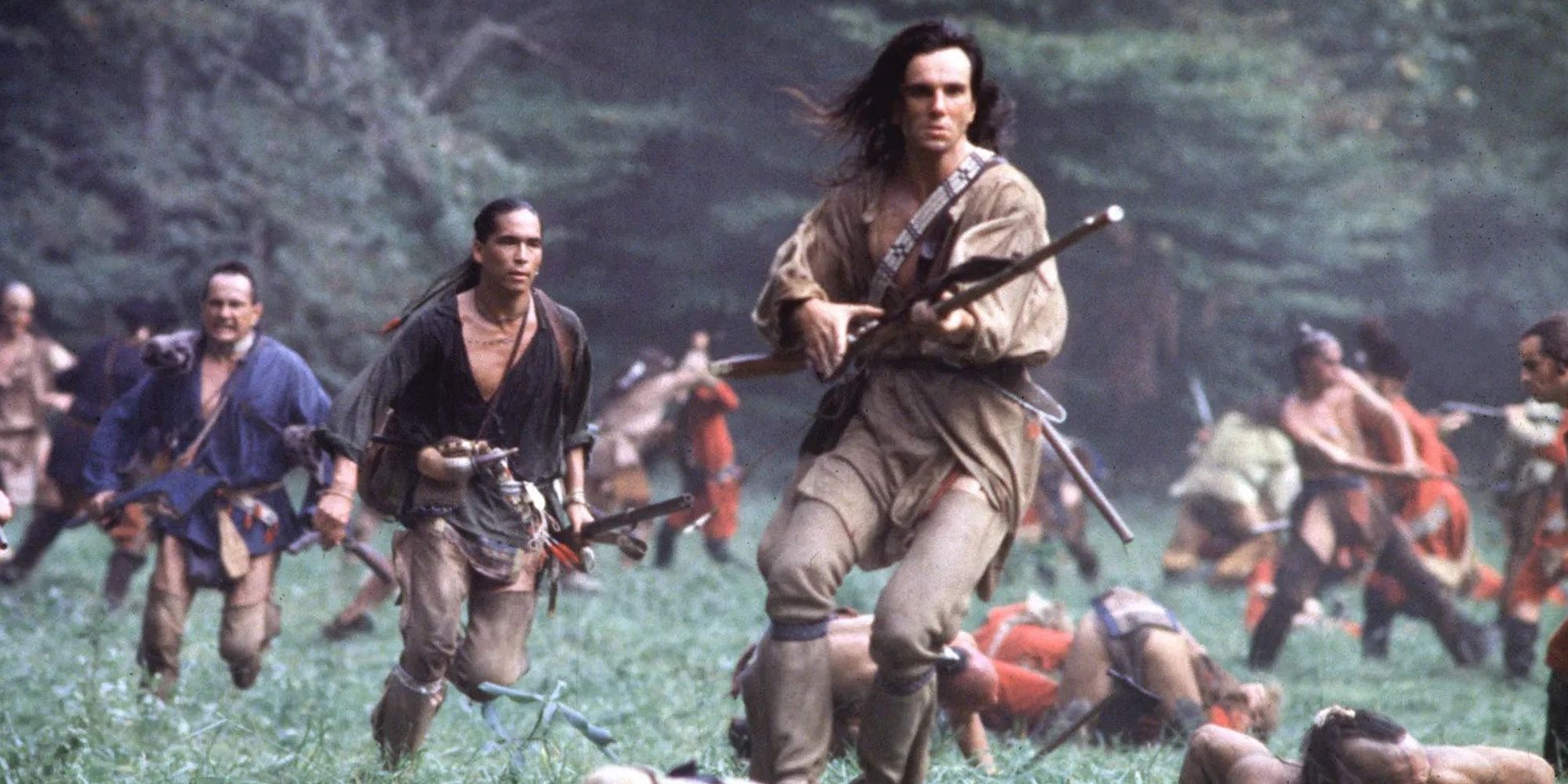 A sweeping historical epic that blends adventure, action, and romance all into one movie, The Last of the Mohicans is pretty great overall. It's also interesting for the fact it's directed by Michael Mann, who's best known for making movies set in contemporary times, often of the crime/thriller variety (like Heat, Collateral, or 2006's Miami Vice, for some examples).
The Last of the Mohicans is set in America during the 18th century, and follows a group of characters who all get caught up in an ongoing battle between French and English forces over land. It's a movie that moves well throughout, when it comes to pacing, and features stunning scenery coupled with compelling and emotional action sequences that are quite dazzling to experience.
6
'Gangs of New York' (2002)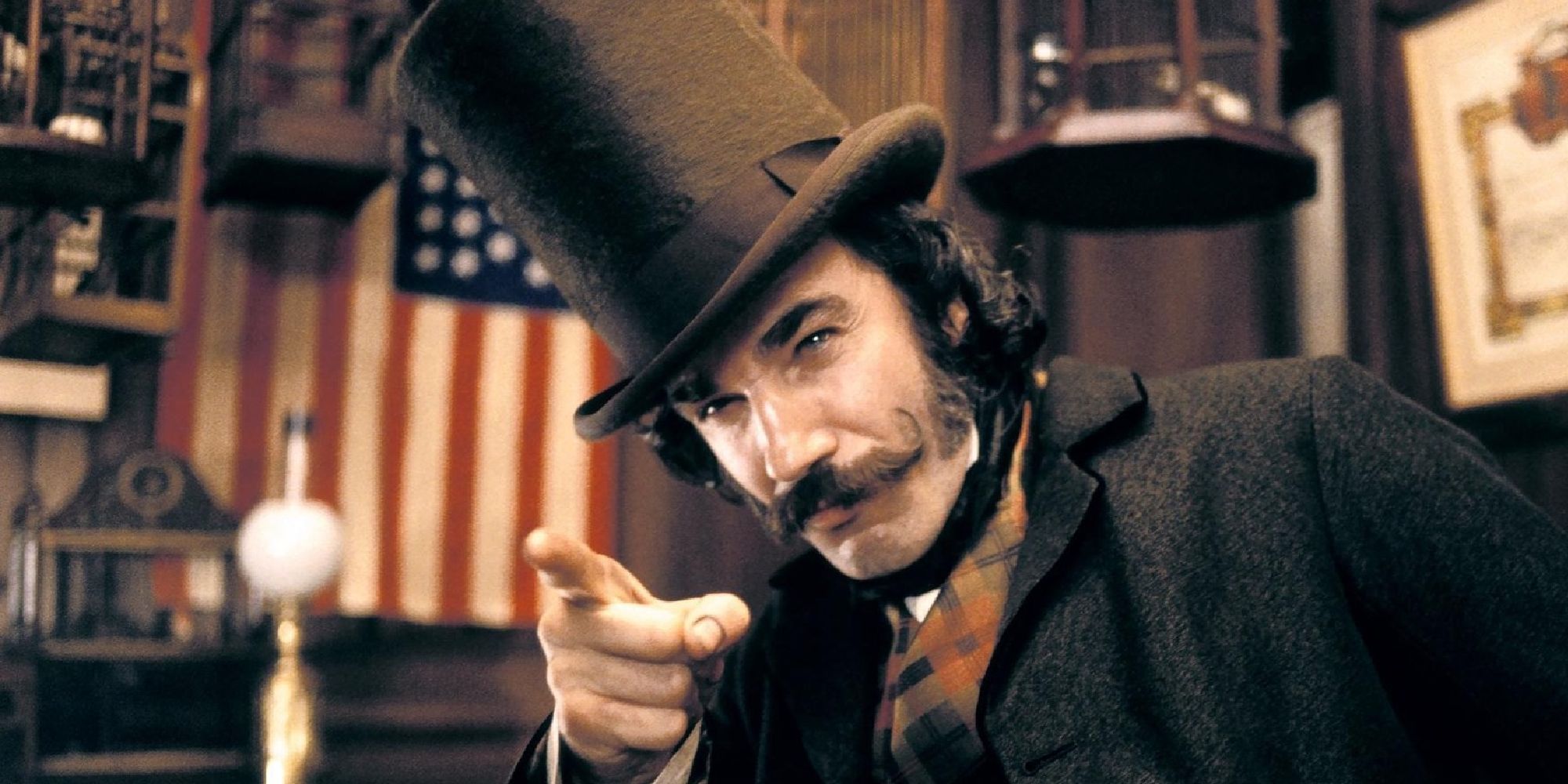 Without Daniel Day-Lewis giving a towering villainous performance as Bill the Butcher, Gangs of New York would still probably be a decent movie. After all, it would ultimately benefit from the typically strong direction of Martin Scorsese, the immensely detailed production design, the memorably brutal violence, and the compelling revenge story at its center.
RELATED: The Best Martin Scorsese Villains, Ranked
Still, it's no exaggeration to say that Day-Lewis elevates things considerably here, making something go from good to great in the process. Bill the Butcher is undeniably an all-time amazing villain, and perhaps one of the most intimidating of all time, with Day-Lewis more than earning his Oscar nomination for Best Actor in the role.
5
'Lincoln' (2012)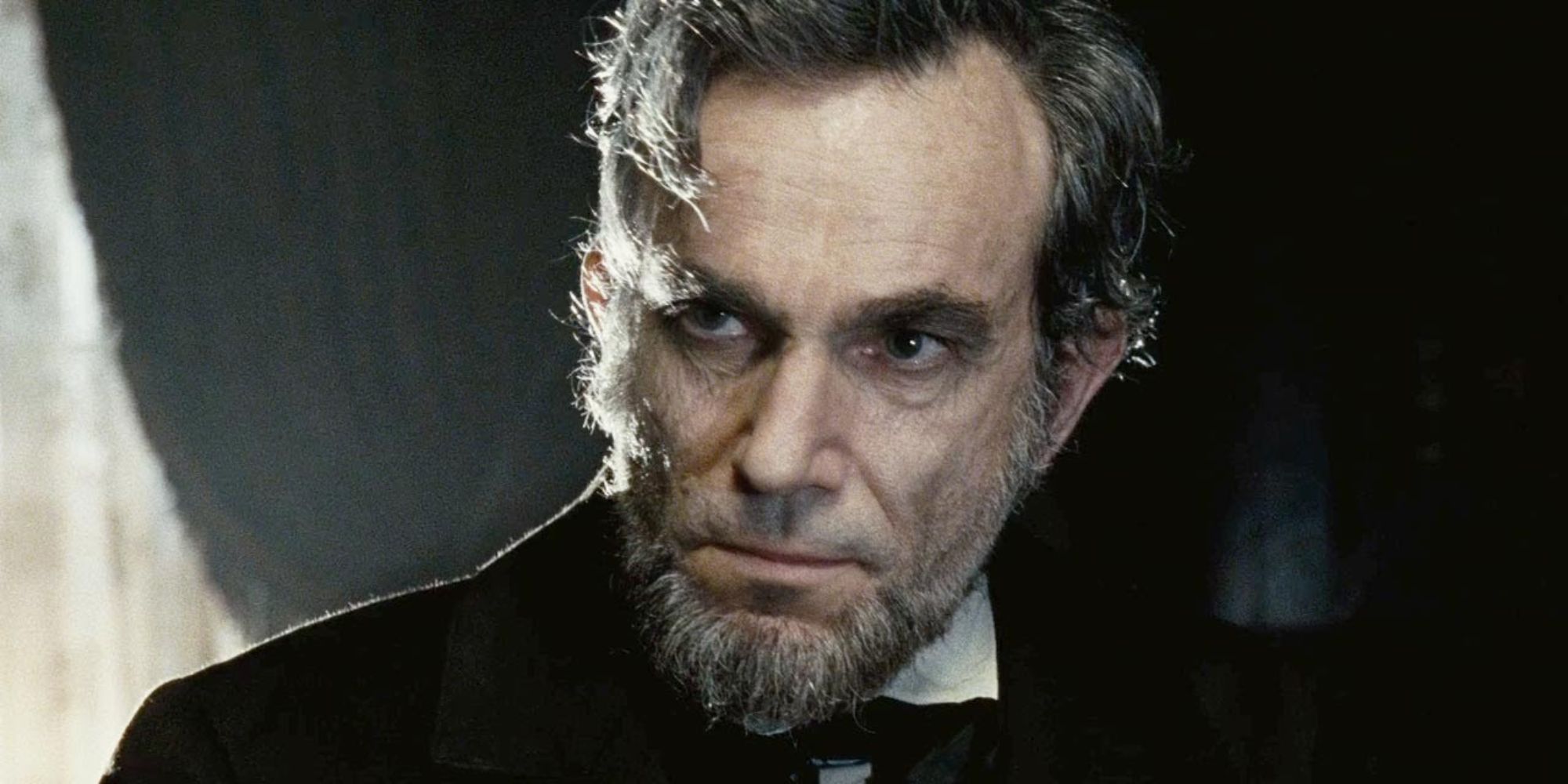 Speaking of Oscars, Daniel Day-Lewis won his third (and presumably final) Academy Award for his titular role in Lincoln. He brings a tremendous amount of gravity to playing Abraham Lincoln, with the film revolving around his final days in office, particularly regarding what choices he made in the aftermath of America's Civil War.
It's a typically well-made Steven Spielberg movie, and the supporting cast – which includes Sally Field, Tommy Lee Jones, and Joseph Gordon-Levitt – is excellent, but like Gangs of New York, it's safe to say that Day-Lewis does elevate things quite a bit. Few actors would be able to depict such a significant figure from history and do them justice, but here, Day-Lewis was up for the task and then some.
4
'Phantom Thread' (2017)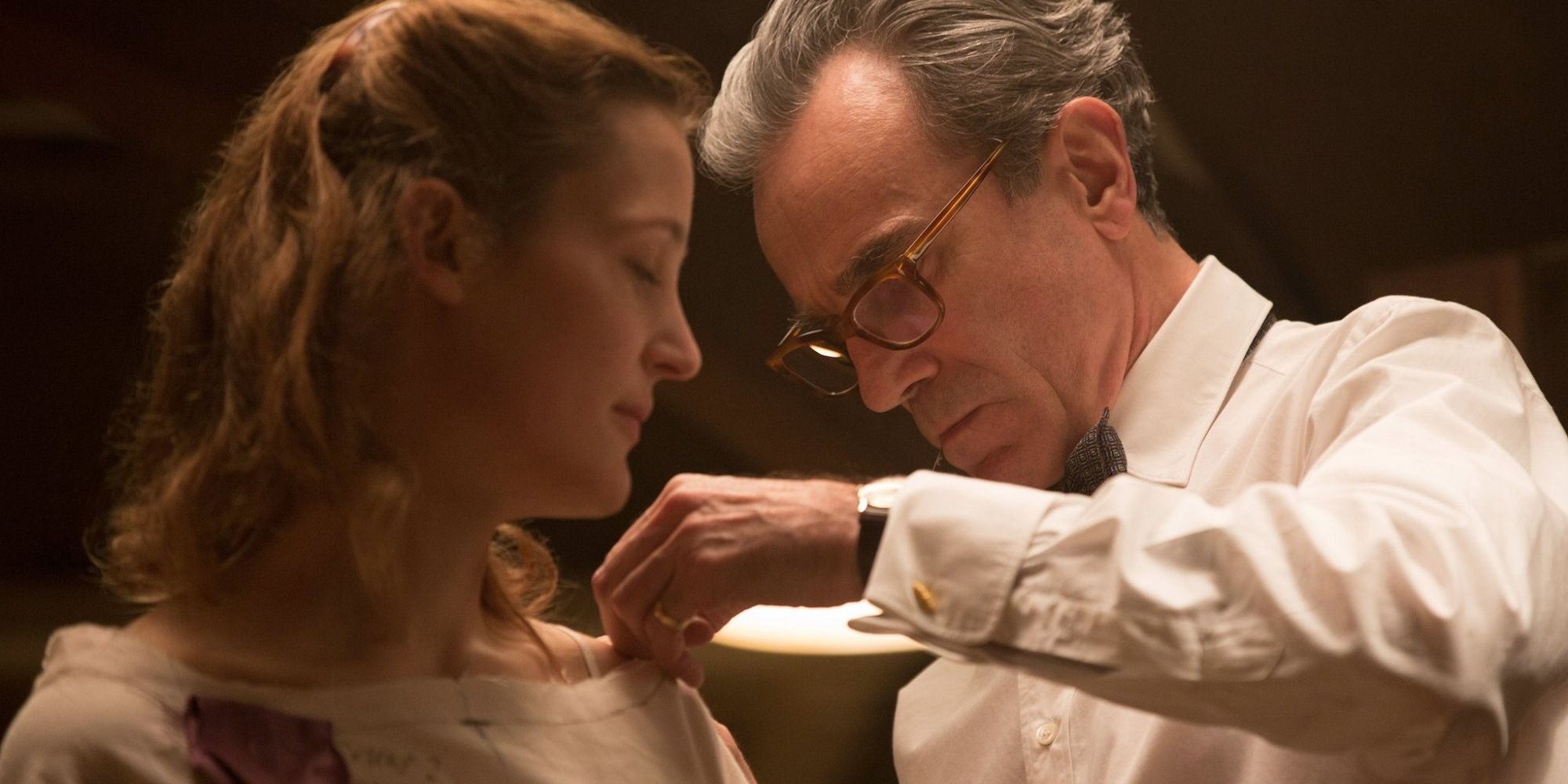 Daniel Day-Lewis's final film role, and his second collaboration with filmmaker Paul Thomas Anderson, Phantom Thread – should it remain his last role – represents Day-Lewis going out on a high note. It's a subtle and unusually compelling movie, telling the story of a very particular dressmaker and the way his life dramatically changes after he develops a strange relationship with a young woman.
It's quite unlike any other movie Paul Thomas Anderson's made, and stands to this date as perhaps the filmmaker's most mature and understated film. Day-Lewis is given a very unusual character to play, and absolutely nails it as always, though it should be noted that Vicky Krieps and Lesley Manville in the film's other prominent roles are also both great.
3
'The Age of Innocence' (1993)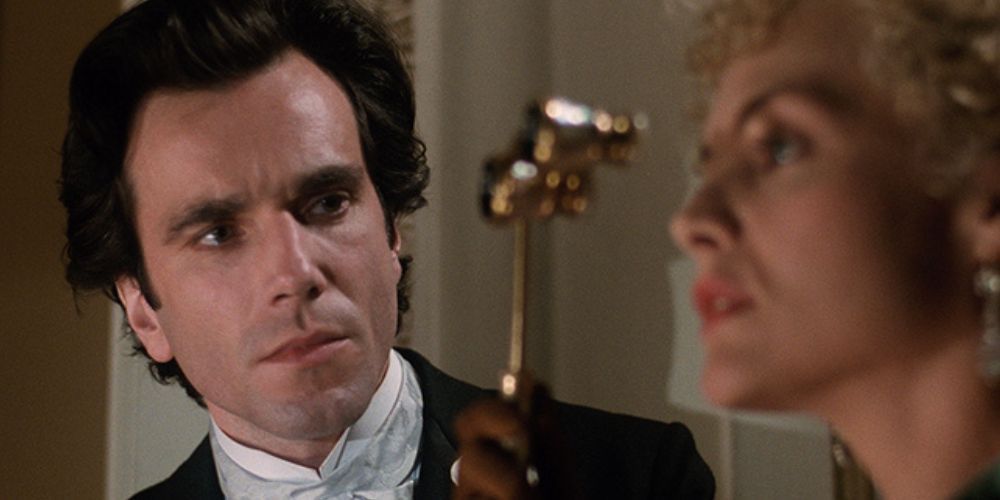 Though Martin Scorsese isn't typically associated with the romance genre, in 1993, he released a great one with The Age of Innocence. It stars Daniel Day-Lewis as a lawyer in the 1800s who falls for one woman despite being engaged to another, which leads to drama and heartbreak for all involved.
RELATED: Every Martin Scorsese Movie, Ranked From Worst to Best
Though it revolves around rich people living their lives well over 100 years ago, it still tackles the universal theme of love (and its ups and downs) in a way that's easy to relate to. It's a classy and subtle sort of drama, and notably stands out among Scorsese's other films, being similarly great to his other classics, albeit having qualities of greatness that might feel quite unexpected for the legendary director.
2
'In the Name of the Father' (1993)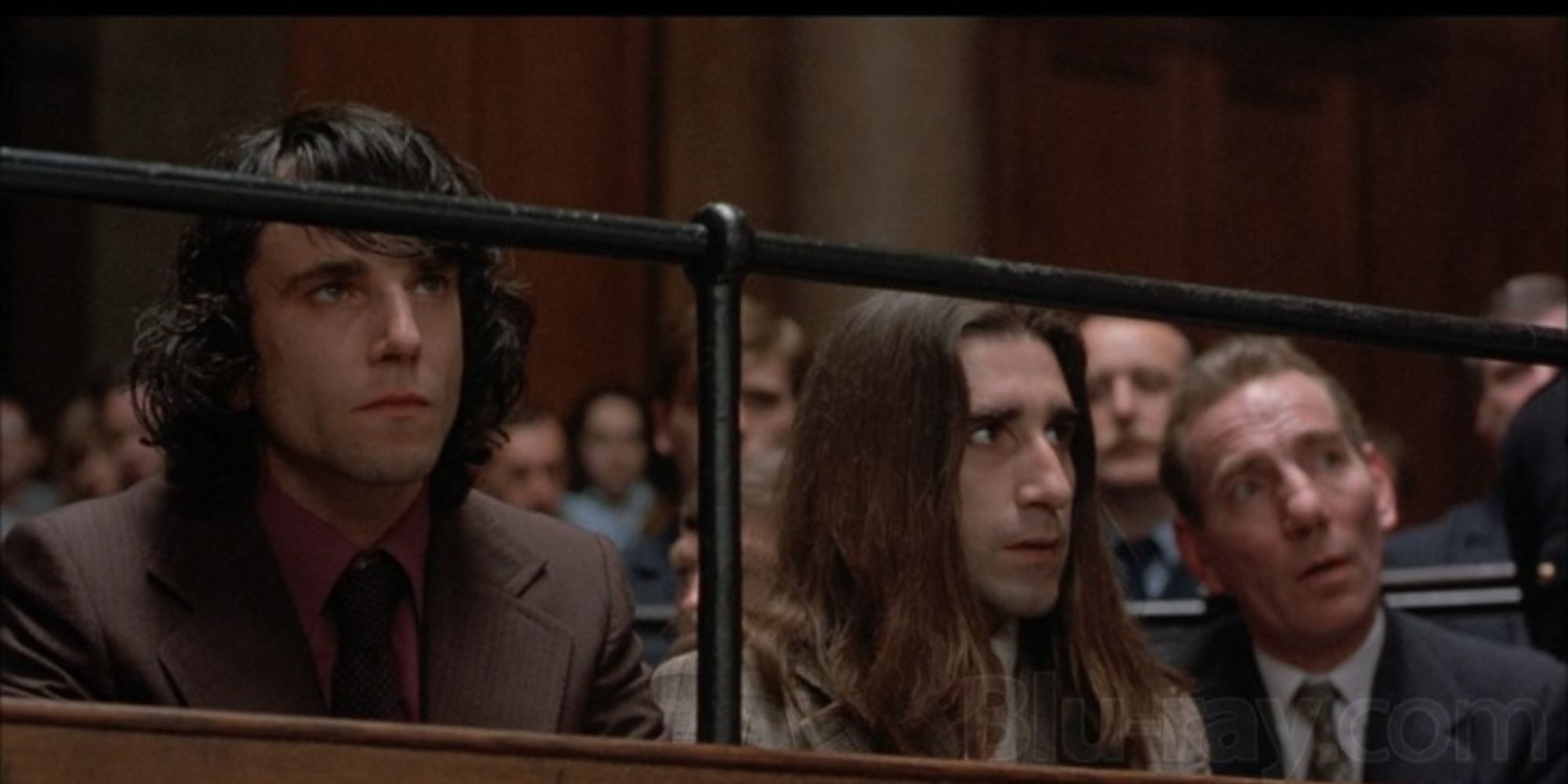 The second of three Jim Sheridan + Daniel Day-Lewis collaborations, In the Name of the Father is also the best of the lot. It's based on a true story, and makes for a very compelling courtroom drama, being about one man's fight to prove his innocence after being falsely imprisoned after getting accused of involvement in an I.R.A. bombing.
Day-Lewis plays the man who stands accused, and got his second Oscar nomination for the role, which he plays with amazing conviction and intensity. The film's storyline is also genuinely gripping, and it's an example of how to adapt a true story to the big screen in a way that feels simultaneously authentic and suitably dramatic. It's a great film, and contains one of Day-Lewis's greatest performances.
1
'There Will Be Blood' (2007)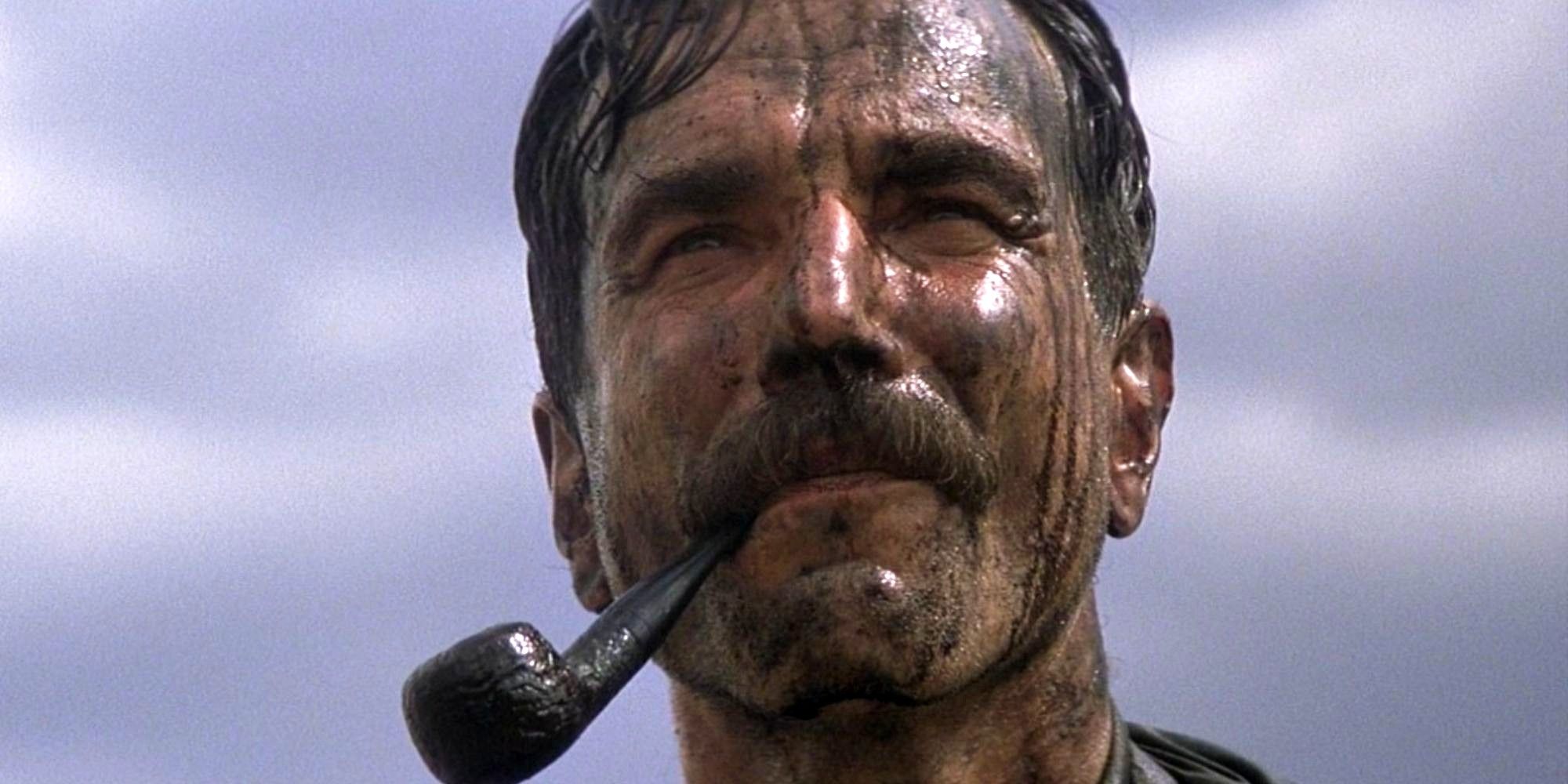 Of all the great movies Daniel Day-Lewis has appeared in, one of them more or less towers over all the others, much like how the character at its center is a towering monster of a man. The movie is There Will Be Blood, the lead character is the infamous Daniel Plainview, and Day-Lewis is the actor who memorably portrays him, winning his second Oscar for the role.
It was the first collaboration between Day-Lewis and Paul Thomas Anderson, and showed that the actor/director duo were a match made in heaven. It's a slow-burn and consistently tense film about one man's unchecked greed, and the way that impacts both his life and the lives of all who he comes into contact with. It's a fairly spectacular movie that's hard to forget once watched, with a central performance that might well be one of the most memorable from the entire 21st century so far.
NEXT: The Best Drama Movies of All Time, Ranked
Source: https://dominioncinemas.net
Category: Lists