Vanderpump Rules (2013-), a once beloved reality show discussed weekly by celebrities from John Legend to Jennifer Lawrence, lost favor among many fans after the forced drama and stale nature of its ninth season. But when news broke in March 2023 that veteran Vanderpump Rules cast member Tom Sandoval was cheating on his girlfriend of nine years Ariana Madix with mutual friend (and fellow cast mate) Raquel Leviss, fans had one question: will the show finally be good again?
Over the show's tenth season, fans watched how Leviss and Sandoval interacted, and how other members of the cast reacted to their sudden closeness. The May 17 season finale was filmed in early March after news about the Sandoval-Leviss affair broke. Production began again to catch the fallout of the relationship in real-time. For those (im)patiently awaiting the airing of the reunion, where cast members were finally able to confront Sandoval and Leviss about their betrayal of Madix, here's everything we know about when, where, and how to watch this explosive confrontation.
Is the Vanderpump Rules Season 10 Reunion Airing on TV?
Yes, the Vanderpump Rules Season 10 reunion will premiere on Bravo on May 24, 2023, at 9 pm EST/8 pm CST. The reunion is airing in three parts with the subsequent parts airing on Bravo on May 31 and June 7 at the same times.
Is the Vanderpump Rules Season 10 Reunion Streaming Online?
You don't need a cable subscription or access to Bravo to stream the Vanderpump Rules reunion! As with all episodes of Vanderpump Rules Season 10, episodes of the three-part reunion will be available on Peacock the next day after airing on Bravo. The show isn't available to free users of Peacock; you will need a subscription to watch the new episodes.
This year, Bravo is airing Peacock-exclusive extended episodes called Vanderpump Rules: Pumped Up Edition, which will feature unaired footage from the reunion that Bravo viewers do not have access to. The Pumped Up Edition episodes will also incorporate footage from the season that did not make it to air. This has been described by Bravo as a "supercharged" version of their usual Vanderpump Rules: Secrets Revealed episodes that show fans never-before-seen footage while also incorporating commentary from cast members and reunion host Andy Cohen.
Watch the Vanderpump Rules Season 10 Reunion Trailer
The Vanderpump Rules Season 10 reunion trailer was released on May 12, 2023, two weeks before the airing of the first part of the reunion. The dramatic trailer centers exclusively on the Sandoval-Leviss drama, with it beginning and ending with Andy Cohen asking Tom Sandoval if he is "in love" with Raquel Leviss. Throughout the trailer, Leviss and Sandoval struggle to defend themselves and their actions while fellow cast members take turns flinging insults and invectives. Tom Schwartz drops the bombshell claim that he discovered the affair in August 2022 while Lala Kent asks whether he and Sandoval had time to "get their timelines straight" before coming to the studio. Many tears are shed as cast members contend with the fallout of this enormous betrayal.
What Sets the Season 10 Reunion of Vanderpump Rules Apart?
Vanderpump Rules started in 2013 as a documentary look at the lives of young, attractive model/actors who spend their days working as waitstaff at a restaurant owned by Real Housewives of Beverly Hills alum Lisa Vanderpump. The in-built stakes of the cast's lives on the edge of fame and glory dissipated over the seasons as the show gained more notoriety and the main cast gained more followers. In 2020, the show was rocked by a racism scandal that saw original cast members Stassi Schroeder and Kristen Doute fired for racist actions against a Black former cast mate. Viewership waned as fans lost interest in the lackluster forced drama of the show's ninth season.
However, in early 2023, news broke about veteran cast members Leviss and Sandoval having an affair. Dubbed "the Scandoval", this shocking revelation has, as you might expect, raised the amount of interest in the show, just as it was at an all-time low. Sandoval was in a 9-year-long relationship with fellow cast mate and former Sur bartender Ariana Madix from 2014 until March 2023, when his affair with Leviss came out. Leviss was best friends with Madix and is the ex-fiancé of Sandoval's former friend James Kennedy. The discussion around Sandoval and Leviss' purported betrayal of Madix (and, to a lesser extent, Kennedy) has been a big topic of discussion, especially since Season 10 began as one of the show's worst-rated.
Related:10 Reality TV Shows You Forgot Existed, Ranked
Who's Appearing In the Vanderpump Rules Season 10 Reunion?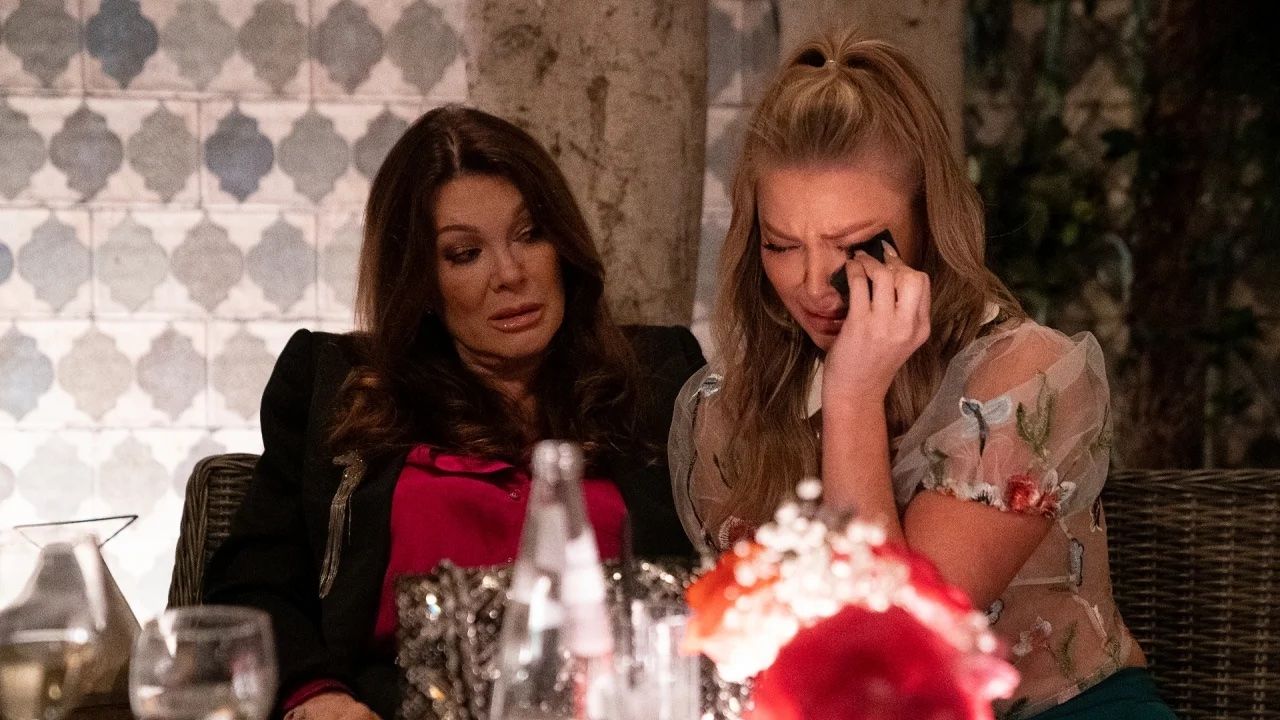 All members of the main cast of the show were present at the late March taping of the reunion. This means Leviss and Sandoval discussed their budding relationship while Madix was seated across from them. On Madix's side of the reunion seating chart were cast members Scheana Shay, Lala Kent, Katie Maloney, and James Kennedy (who also represented members of "Team Ariana"). On Sandoval and Leviss' side were Vanderpump and Tom Schwartz (though Vanderpump has not declared herself as a member of "Team Tom"). Recurring cast member Charli Burnett was also present at the taping but was not on stage the entire time. Kennedy's girlfriend Allie Lewber, who was first featured on the show in Season 10, was also present at the reunion.
More Shows like Vanderpump Rules That You Can Watch Right Now
The Real Housewives of Beverly Hills (2010-present)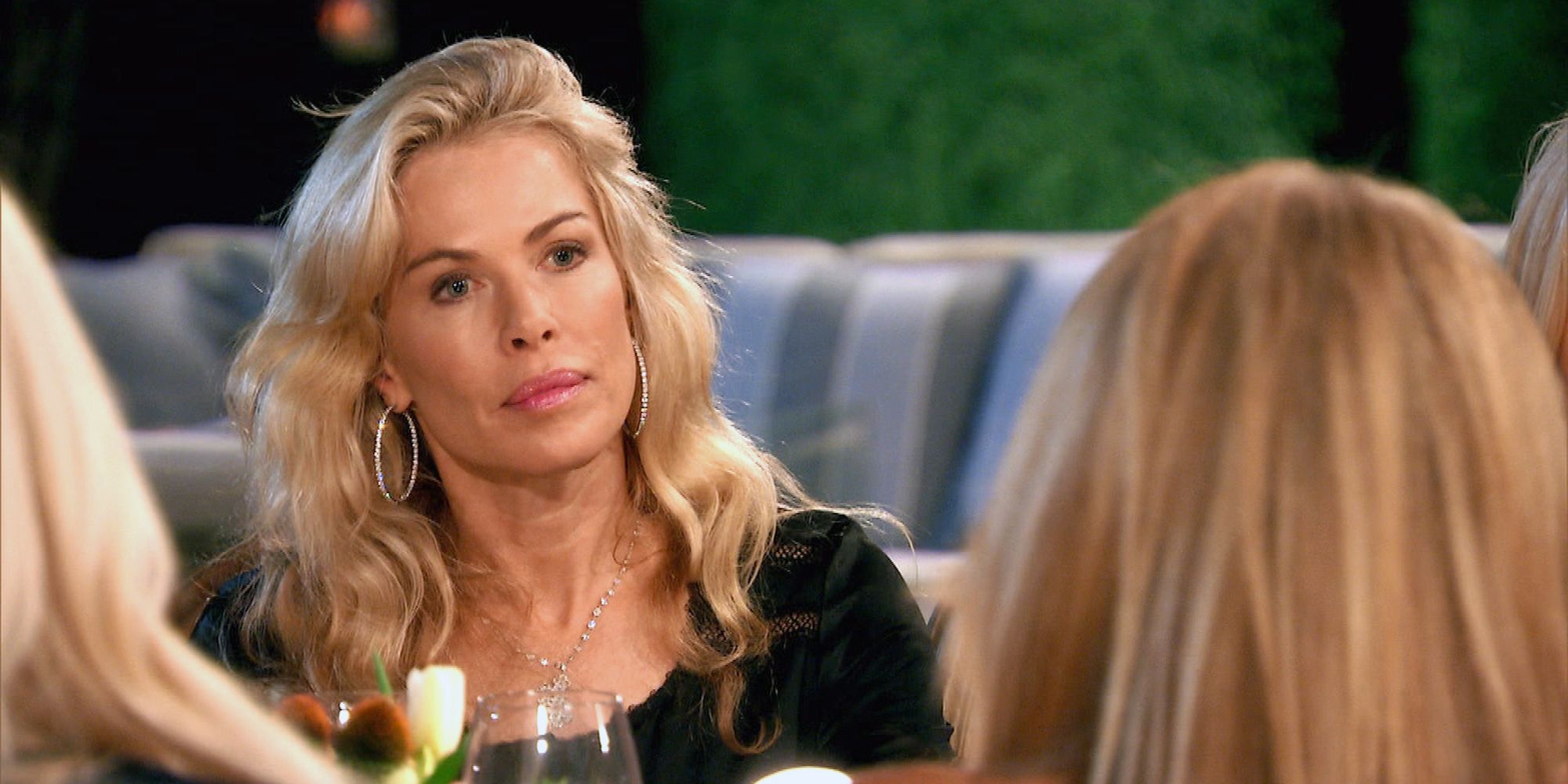 Devoted fans of Vanderpump Rules have probably already binged this series, but in the 13 years since it began, a lot has changed. The Real Housewives of Beverly Hills follows a small group of Los Angeles socialites as they navigate motherhood, business ownership, and newfound fame. If Lisa Vanderpump is your favorite member of the Vanderpump Rules cast, Real Housewives of Beverly Hills will introduce you to her before her widespread fame. Watching earlier seasons of Real Housewives can instigate a level of schadenfreude that is only accessible as one gazes upon the pre-filler faces of Los Angeles' rich and famous. Beyond that, the cast features some heavy hitters including Kyle Richards (Halloween), Lisa Rinna (Veronica Mars), and Garcelle Beauvais (The Jamie Foxx Show).
The Real Housewives of Miami (2011-2013; 2021-present)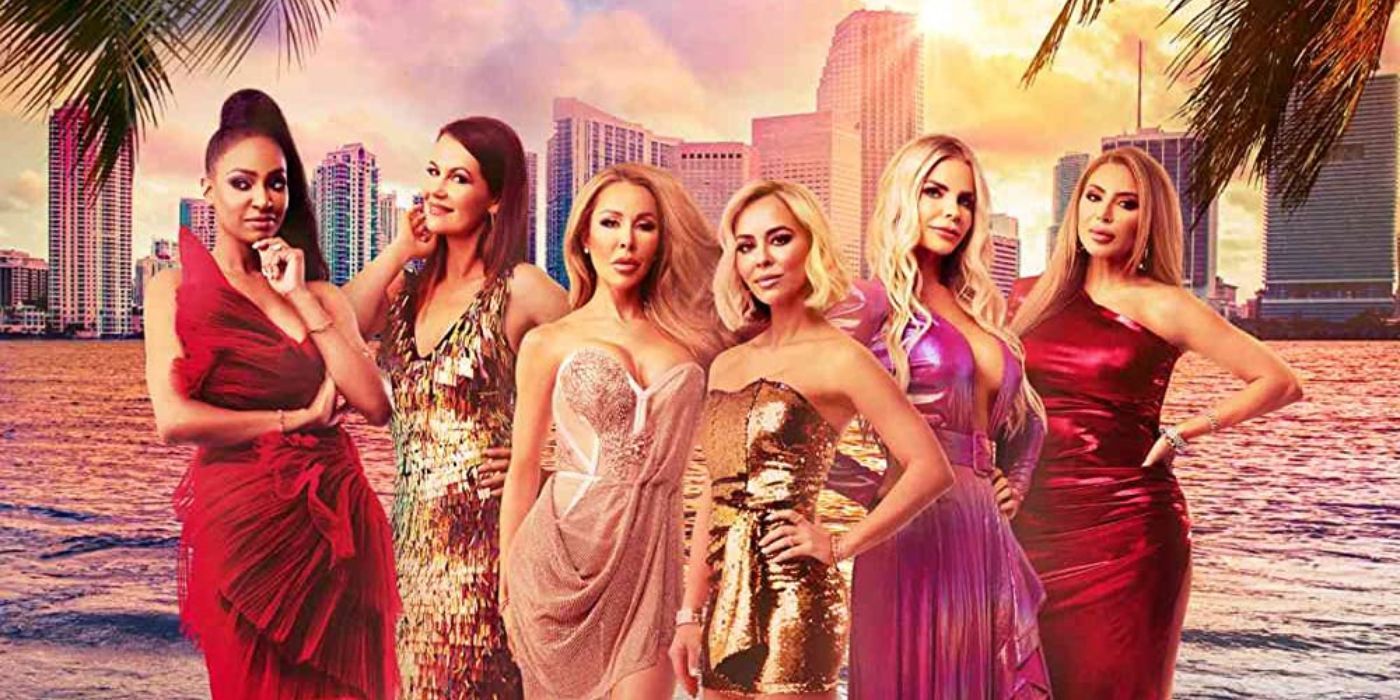 If you want to see real wealth and opulence on a Real Housewives franchise, look no further than The Real Housewives of Miami. Once a low-rated aberration in the Real Housewives series, Real Housewives of Miami was rebooted by Peacock in 2021 with a lot of the original cast. In the 10 years since the first season was filmed and aired, many of the cast members have only doubled their wealth and status (and the ways they have to show it off). The reboot of RHOM is a return to form for the Real Housewives series with a more pared-back documentary-style look at the lives of the women featured. The cast–comprised of self-proclaimed "trophy wife" Lisa Hochstein, event planner Guerdy Abaira, and famed friend-of-the-Kardashians Larsa Pippen, among others–seems like a real loving friend group (an anomaly within the Real Housewives universe).
Party Down (2009-2010; 2023-present)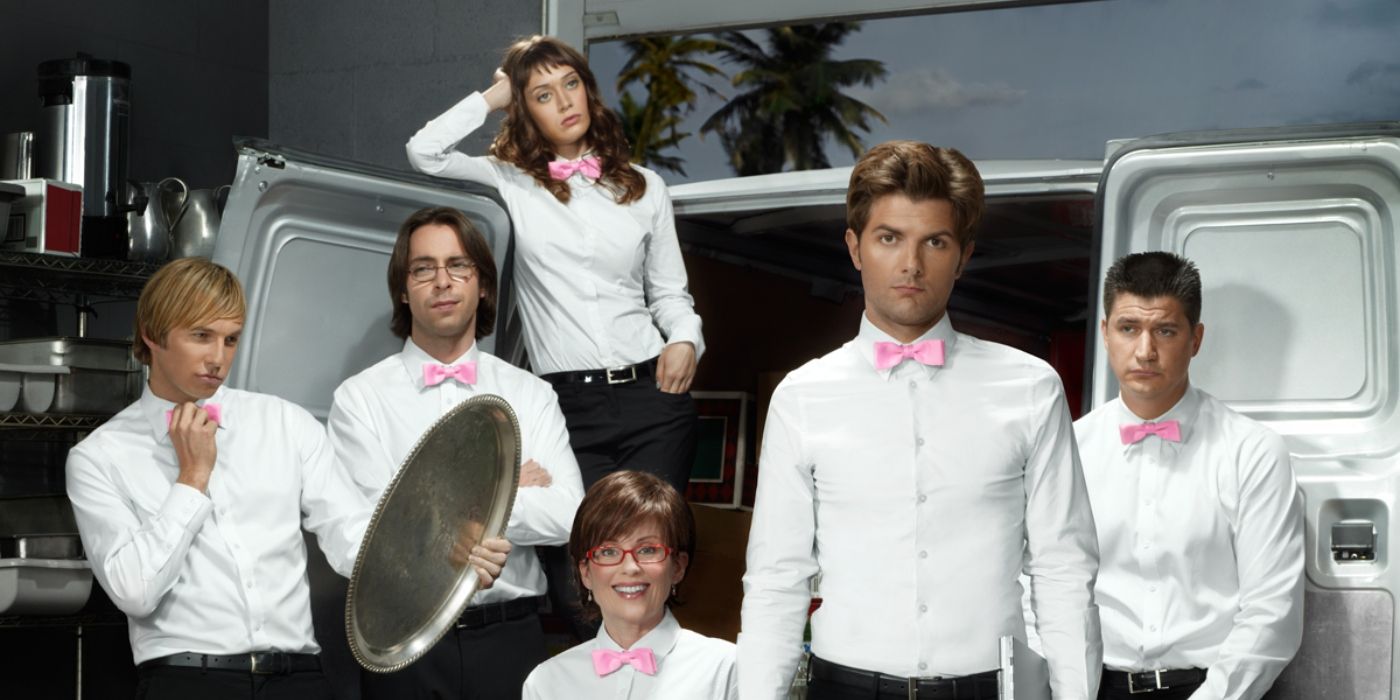 Hear me out! Though this is not an unscripted series, it does feel like what Vanderpump Rules would be like if the cast hadn't become Instagram influencers. A show that started with two highly acclaimed but not widely watched seasons, Party Down was recently revived with a lot of its original cast returning. Like the cast of Vanderpump Rules, the characters on Party Down are aspiring actors waiting on those who have already "made it." Whether you watched the original run of the series or want to jump in now that it's back, we have a guide here that will let you catch up with Seasons 1 and 2 before jumping into the new episodes.
Source: https://dominioncinemas.net
Category: REALITY TV