Netflix's live-action series One Piece, as an adaptation of the long-running manga and anime of the same name, has its fair share of pressures attached to it. Fortunately for director Emma Sullivan, her experience with a similarly beloved fantasy-adventure, Doctor Who, meant she was up for tackling the adventures of Luffy (Iñaki Godoy), Zoro (Mackenyu), Nami (Emily Rudd), Usopp (Jacob Romero), and Sanji (Taz Skylar), and in her two episodes specifically, digging into the characters of Usopp and Zoro.
you are watching: 'One Piece' Director Emma Sullivan on Keeping the Adventure Series Grounded
In this one-on-one interview with Collider's Arezou Amin, Sullivan talks about how Doctor Who prepared her for the challenge and expectation that came with taking on One Piece. She also talks about bringing Usopp and Zoro's character arcs to the forefront, the key to staying grounded in the world of fantasy-based IP, and what she considers her directorial trademark.
COLLIDER: Let's kick things off with your One Piece journey. What is it that brought you to this project?
EMMA SULLIVAN: I guess I was in the running for it because I had done Doctor Who and The Watch, so I had done IP that's fantasy before, but also, I had worked in Cape Town with a film in Africa, as well, which is where we shot it. So that brought me to it. I was new to it when they started asking me about this show, I wasn't familiar with it. But I found out through my son, and I said, "Oh, there's a show about a rubber pirate…" and he was like, "One Piece?" And that's when I realized how big One Piece was. So that's when I thought, "Oh, I've got to be really careful here."
Talk a bit about that pressure in signing on to a franchise that is this big and this beloved—Doctor Who, as well, a lot of us here are fans of Doctor Who—but what is that pressure like?
SULLIVAN: It's big. It's big because you really want to make the fans happy because it means so much to them. They're so invested in these characters. Particularly with One Piece, you know, 23 years this has accompanied them through their lives, so it's really important that you give it the due respect. Obviously, the lucky thing for us is that we had [Eiichiro] Oda-san on site. We always have him to check with, and if he's not happy, we'll do it again.
Talking about these challenges and your episodes, Episodes 3 and 4, what would you say was the biggest hurdle to overcome in bringing this part of the arc to the screen?
SULLIVAN: It's a very big scale. The thing is, the challenges are also enjoyable always. So, you know, we had these incredible huge sets, and we have this kind of horror element to it. So you just want to make sure that it's exciting and that it's scary, and you wanna make sure that you're hitting all those emotional beats of the story, of the backstory – with Usopp's [Jacob Romero] story, with Zoro's [Mackenyu] backstory. There's a lot of important beats to get there.
On the flip side of this now, because you said the challenges are also the enjoyable part, what is a part of your episodes that you're most excited for the audience to experience?
SULLIVAN: I think I have a few sequences where it gets quite exciting. I hope they find it as exciting as we want them to, really, but I don't want to give away any plot spoilers. [Laughs]
Fair enough. You mentioned this being where we meet Usopp and this is where we get Zoro's backstory; as somebody who was coming into this, getting to learn the world as you were working on it, what was it like discovering these characters in tandem with now bringing them to the audience?
SULLIVAN: I think you're always collaborating with the actors. The actors, they're getting to know their characters, they're getting to know how they want to play them. They start to own them, you know, they start to have ownership over them. With Jacob, it was a pleasure bringing Usopp's journey to life and being the one to introduce him to the crew and to make sure that we get that heart that Usopp has, that he's scared, but he's creative, and he's full of stories, and he's loyal. You want to make sure that you hit those beats for the audience.
I'm gonna circle back a bit to what you mentioned before about having worked on Doctor Who and now working on this. Both that and One Piece are big-scale IPs, they have a lot of fantasy elements, a lot of adventure elements, but there's such a grounded, real raw emotion to both; I wonder if you can talk about striking that balance between the fantastical setting, which is also very important to the story, and the grounded emotional character side of it?
SULLIVAN: It's a lovely problem to have in that you will have these quiet scenes, like we have quiet scenes with Nami [Emily Rudd] and Kaya [Celeste Loots] in this, and that's when the actors are acting in a different way. It's a much smaller kind of acting, it's much more emotional and quiet, so you wanna make sure that you can feel the emotion in those scenes. Then you have the challenge of a great big action scene with three katanas and two people, three people all trying to beat each other up, which is a lot of fun. Did I answer your question?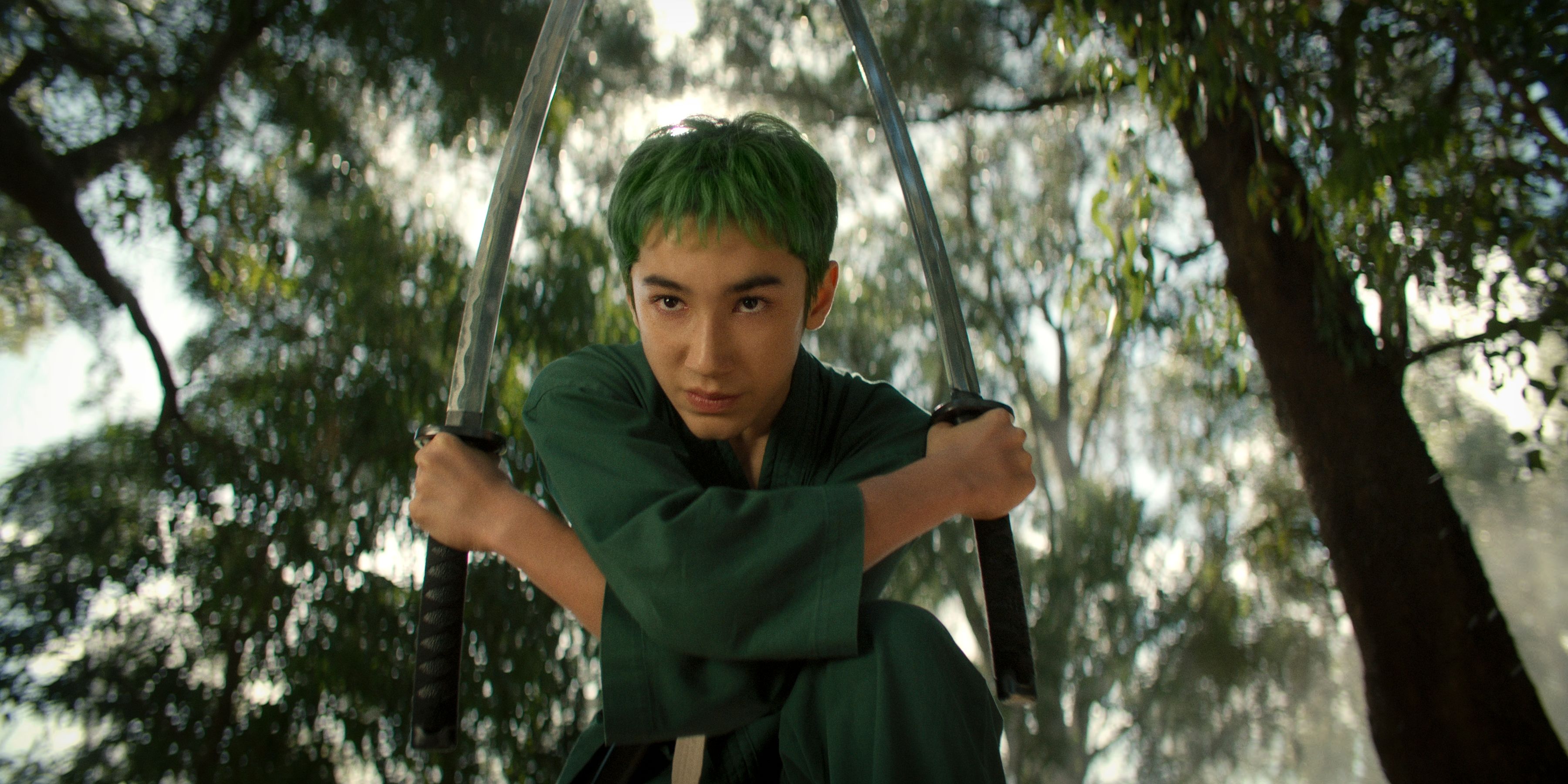 Yeah, because when you look at Zoro and the three katanas, and why he has three katanas…
SULLIVAN: Exactly. Yeah, his whole backstory. And working with the young people, trying to get that backstory and working well with these lovely young actors playing Kuina and the young Zoro, who are both incredible with the stunts themselves. So you're just constantly building the emotions and making sure that on the one hand, you've got the emotions, and on the other hand, you've got something really kick-ass that makes you go, "Yeah!" [Laughs]
Then when you've done your job right, as you did with these episodes, then the two just bleed one into the other.
SULLIVAN: Yeah, you just kind of make those transitions work, and those are fun. Those are the fun moments trying to go from one to the other, as well, without it being jarring.
Is there something that you see as a consistent trademark across your work, like your directorial stamp on your projects?
SULLIVAN: I do like to move the camera a lot now. It changes with each story, and obviously, the story leads and the story has to be the thing that you're responding to, but I do love to have some kind of graphic frames. I'm from a visual arts background, so I do quite a lot of storyboarding, and I think looking at Oda's mangas, as well, it's nice to have that dialogue with him, as it were, not that I really get to meet him, but just looking at the way he draws and the way I draw. I think there is becoming– I like to move the camera, I like to get people excited. But it's always evolving.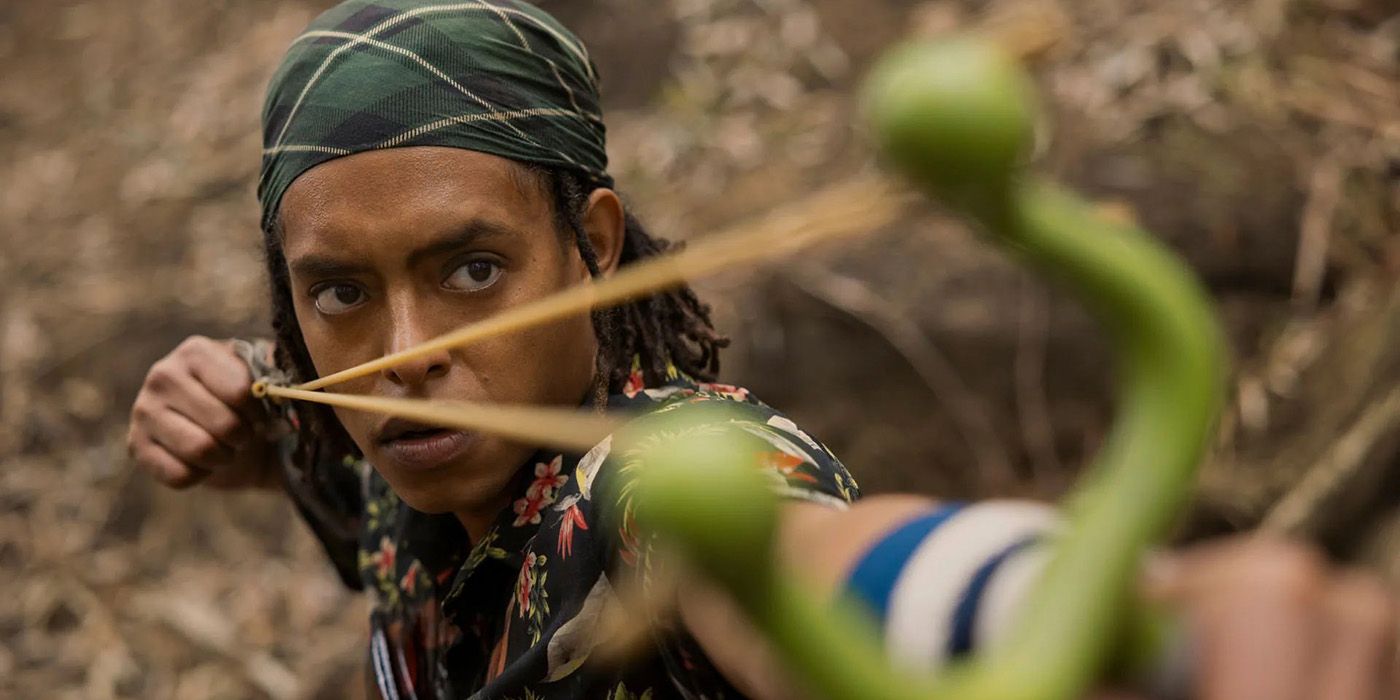 Having spent some time in this world, do you have a favorite Straw Hat Pirate?
SULLIVAN: I shouldn't say, and this is not any diss to our lovely actors because now I feel like I know all the Straw Hats personally, so I would hate to pick a favorite. But if it wasn't my actors, it'd be Zoro.
That's fair. I mean, I love them all, but Zoro has always been my favorite character, so I feel that.
SULLIVAN: I mean, Zorro– If you can kick ass like that…And I love the way he's got no sense of direction, and he's got these great one-liners. He's great, Zoro!
One Piece is now streaming on Netflix.
Source: https://dominioncinemas.net
Category: INTERVIEWS