The FX Networks series Class of '09 (which is available to stream at Hulu) is a limited thriller that follows a class of FBI agents at three points in time (in the past, present and future), who must figure out where they fit at the Bureau, what kind of agents they are, and who they are to each other. The lives of Tayo Michaels (Brian Tyree Henry), Ashley Poet (Kate Mara), Hour Nazari (Sepideh Moafi) and Daniel Lennix (Brian J. Smith) are intertwined and their relationships are pushed to the limit, as artificial intelligence begins to play a bigger role in the U.S. criminal justice system and they're forced to search within themselves for what it means to make the world a better place, or if that's even possible.
During this interview with Collider, show creator Tom Rob Smith, director Joe Robert Cole, and executive producer Jessica Levin talked about how this series evolved, telling a genre story with great character scenes, working and collaborating with the cast, exploring these character dynamics, and the role that AI plays in the world.
Collider: Tom, what led you to create this? Were you looking to tell a different kind of FBI story? Were you looking to explore AI/ Were you looking to do something in different time periods? There are so many layers to this. Was there one thing that it started with?
TOM ROB SMITH: It started with a class photo. That was probably the first thing. I just love class photos. I think they're really interesting. It can be any literally anyone's class photo. You could show me yours. You can see the way people stand and their posture. I just feel like there's something about those photos which is unique, in the sense that everyone is so aspirational in different ways. They show what happens to people from school and from college. So, I was like, "I'd really love to tell a story of a class photo, in some way, and what happens to everyone. Particularly in the States, because it's such a big country, everyone scatters, so we had to keep them knotted together. I was like, "Well, they have to be part of an institution." And then, I was like, "Oh, the FBI." I was listening to a podcast by a retired FBI agent called Jerri Williams, who's a consultant on the show, and they're just such interesting people. I wanted to try to capture some of that human complexity, and marry the institution with the class photo. And then, I realized that we're not just telling the story of people over time, but of the institution over time, as well. That was the genesis for it, really.
With a story like this, did it start with one character that you developed all the other characters out from, or did you think of this class at the same time?
SMITH: It started with the central idea that this is a group of people who aren't normally in this institution, for whatever reason, and their reasons are different. That was the organizing principle for the main characters. It's a class of outsiders, in a sense, and how they go inside. And then, they developed from that starting point. That was the core behind the characters. It wasn't one versus the other. It was that outsider vibe, which by the way, can be an energy that anyone can have. Anyone can feel like an outsider. It's a sensibility, as much as anything.
Jessica, what drew you to this project?
JESSICA LEVIN: I had the good fortune of joining the show after it was already filmed, which is a bit unusual. I literally was confronted with eight episodes worth of filmed material that needed finessing. I looked at that, in juxtaposition to Tom's beautiful scripts. I've worked on many limited series. It's a format that I've spent a lot of time with and I think it has unique challenges and benefits. It's like a movie, in that it's contained and not an ongoing procedural that's gonna go for five seasons. More than a film, you have a fairly constrained canvas, in terms of where you're gonna start and where you're gonna end, and tracking those relationships in ways that are very clear and that have a start, a middle, and a finish. I was able to read them and believe them, every step of the way, which was an exciting challenge. What was filmed was terrific material. I just helped to finesse the way the storylines were in dialogue with one another, which largely held to what Tom had written. Often, it was just finding little moments and lines of dialogue that were riffing off each other, as you intercut between the timelines. It was often very subtle nuanced beats between the timelines that would give us those opportunities to shift. And we made sure they were telling emotionally credible, believable relationships, over the course of those three timelines.
Was it exciting to work in such an unconventional way?
LEVIN: Yeah, absolutely. It was luxury to be able to have it all in front of you and say, "Okay, what do we have that's really our strongest material," and bring that out. Being able to just focus on the strength of the ideas, but also the unexpected things that happened in the shoot.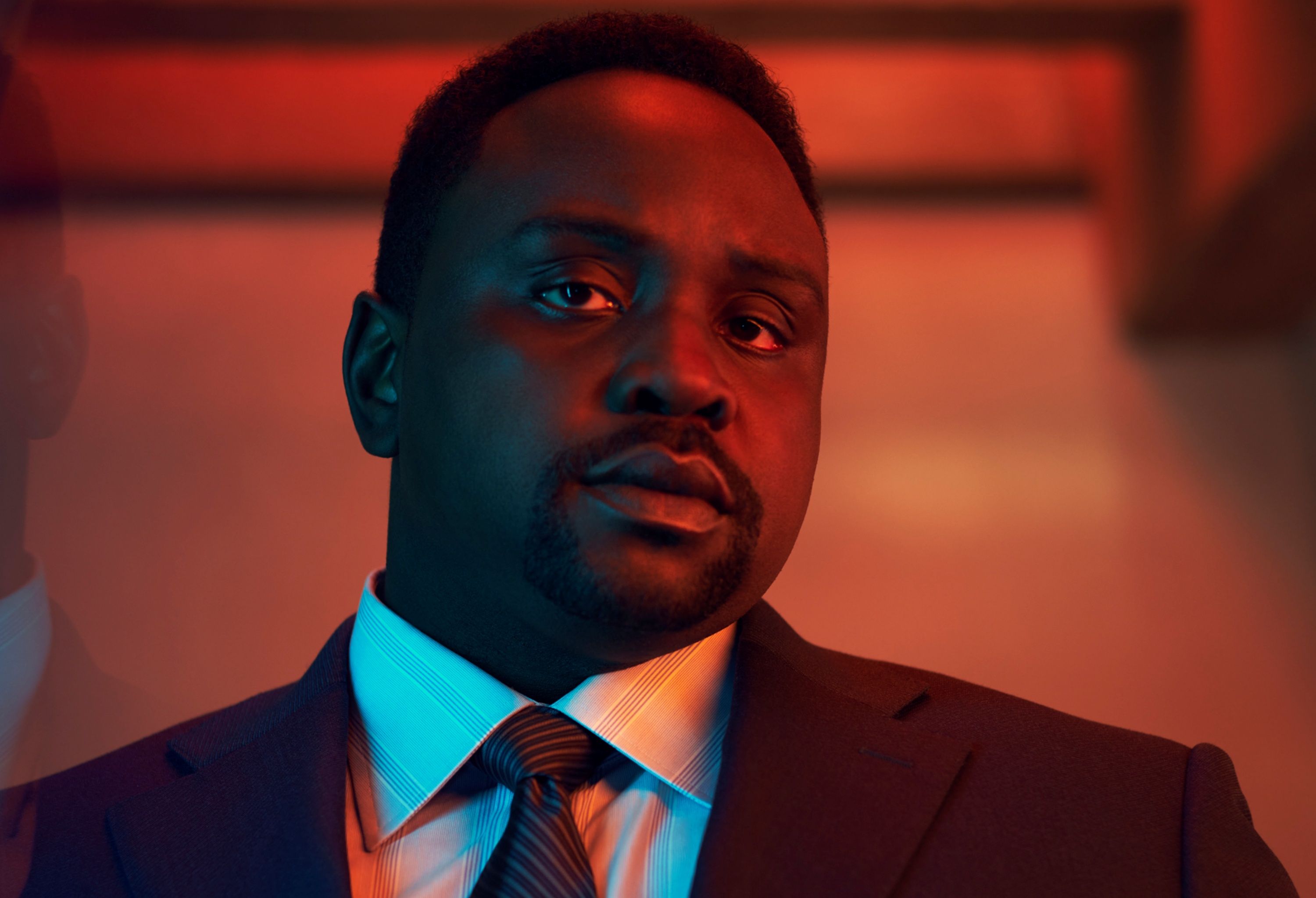 Joe, I first spoke to you when you did the first Black Panther movie. After a project like that, where so much success and such a big spotlight is put on you, what made you want to have a hand in telling this story? What reeled you in with this, as a director?
JOE ROBERT COLE: I read Tom's first three or four scripts, and I found the characters and the character dynamics so interesting. The idea of pursuing changing an institution from the inside, and how that institution changes you, and the human growth and dynamic of that, tied in with the genre, it felt really exciting. I'm always drawn to great characters, so it felt like a very exciting thing to be a part of, and an exciting thing to shoot. I wanted to be able to shoot genre stuff, but also these great character scenes. It was really the best of both. It felt like a privilege to jump on and be a part of it.
Were there things that you wanted to bring to this, visually? When you're doing something that has three different timelines, how did you want to establish that?
COLE: When I came on, they had already shot the first block, so there was a sense of a visual style. The cinematographer, Tari Segal, really set the look of the show. What I was able to do was to say, "Okay, how are we gonna approach this sequence and that sequence?," and think about, in some regard, how the future might feel, juxtaposed with some of these other timelines. I added a little bit to that, but they had a sense of what the show was gonna look like before. For me, it was really about being able to make the sequences that I shot feel dynamic, and also to work with the actors to ground those scenes in character, and the marriage between those two.
What was it like to work and collaborate with these actors, as they figured out how to track their performances in the different timelines? Did anything change, once they were cast?
SMITH: It always changes. There's always a marriage of actor and role, and there's always an instant alchemy. That's true with everyone, particularly with great actors, and we had a great cast. It's just a very strong chemical reaction that happens, where they get bound together and become almost intertwined, in some way. That happens very early on. Whatever that is, that magic happens. And then, there's another magic, which is their relationships with each other and how that comes across. The words are taken and they become a springboard rather than a template. I'm always amazed at that process. I can't act. There's a magic about really great acting, and we have an incredible cast. Because we were always pinning the show on the agents rather than the crime, it was always gonna depend very heavily on this cast being people you wanted to spend time with emotionally. You're into them, not necessarily because of a cliffhanger, but because you really like these people and you wanna spend hours with them. That was the energy behind it.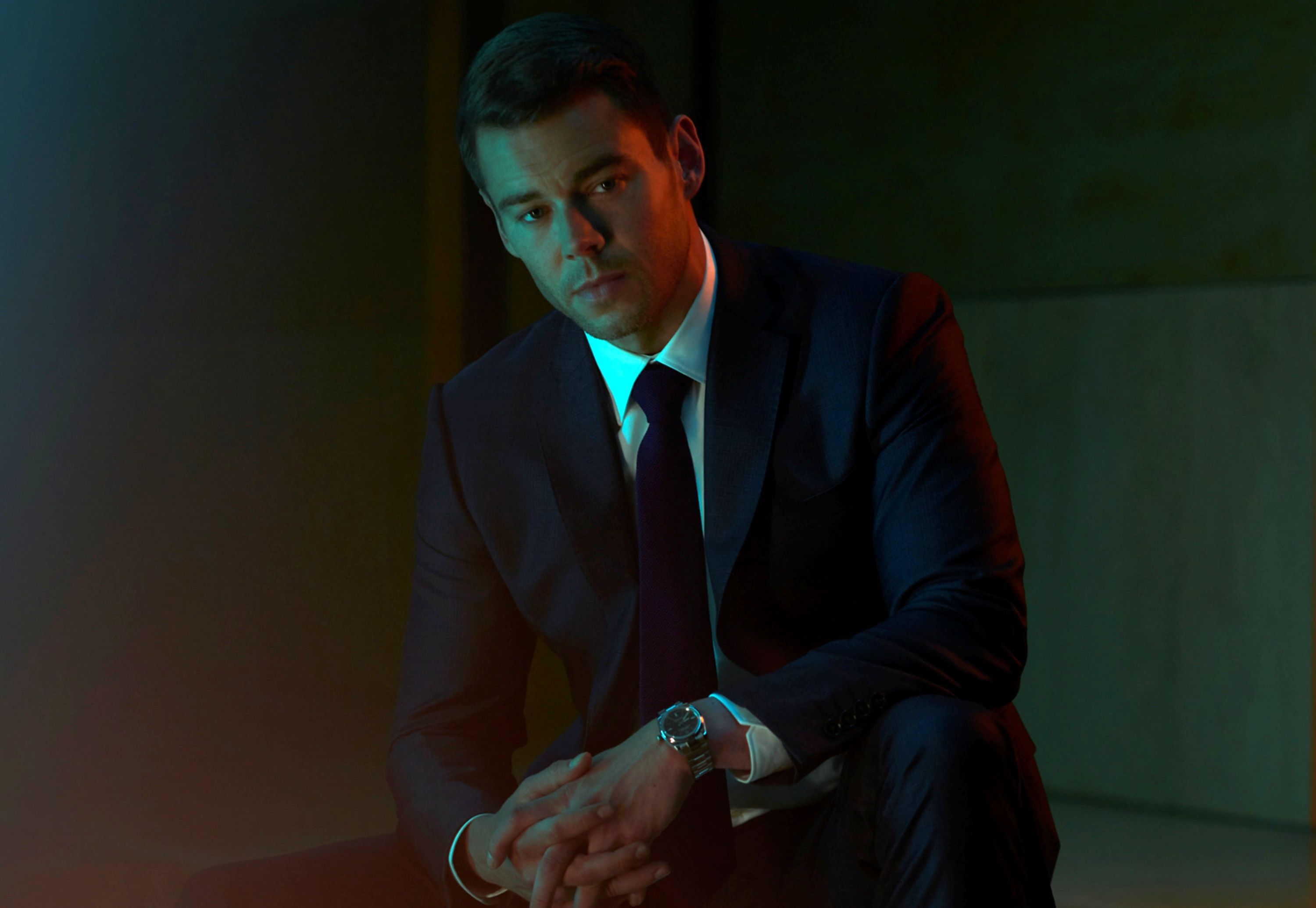 As a viewer, the character dynamics are always so interesting and important to me, and it's especially interesting over different timelines.
SMITH: They're wonderful people and wonderful actors. The form opens up a different kind of love story, in particular. A love story where you meet someone and you fall in love, in one timeline because love story is where you meet someone, you fall in love, which is in one timeline, are very hard. You can do different variations on that. But when you have the possibility of three timelines, you have the possibility of Poet and Lennix missing each other in one timeline and finding each other in a different timeline, so you're counterpointing those two things. With Brian Tyree Henry's character, he's so isolated and this real loner, but then he finds love, which is quite a beautiful thing. If you find that in the same timeline, it doesn't quite feel as troubling it. You needed that sense of time to see it develop and how it changes, and then how you can lose someone, over those timelines. Those options open it up and just make it feel much more alive and much closer to our own experience because we're always seeing things in relation to the past and the future.
It's so interesting that AI plays a role in this story, at a time when we're trying to figure out how to accept or deal with it now. Was that something that any or all of you had even thought much about, at the time you did this? What's it like to see how it's grown, even since you made this series?
SMITH: It's mindblowing. It's been big. It's hard ups and downs. You can chart interest. I actually recently watched the documentary on AlphaGo, which is the DeepMind program. The documentary is three years old, and at the end of it, they had this AI expert saying, "This system is quite simple. Really sophisticated AI is 20 years in the future." It just looks so out of date now because, suddenly, we're in a world where Microsoft is not sure. There are sparks of AGI in these chatbots and they can't really explain it. I listened to one expert saying that we can map the human mind better than we can map artificial intelligence. They just don't quite know what they're doing. There is this real sense of unknown. We're lucky that we timed it to this moment in time. When we were looking at it, it was a little bit in the future, and now it's now.
Joe, was that something you'd even thought about before?
COLE: It feels very relevant. As a writer, with ChatGPT and all the issues that are going on now, it feels very relevant. I love grounded sci-fi, so this kind of thing is always fun fodder for me and my friends to chat about and kick around. It was exciting to join the show and be a part of telling the narrative, but I had no idea where we would be today. We're just fortunate to have our timing land where it did.
SMITH: When we were talking about it, we were worried that it would seem a little hard to explain. Now, you just say the FBI has ChatGPT, and you suddenly get it straight away, when it would have been a little bit harder and we would have had to do a little more work to explain that.
Class of '09 is available to stream at Hulu.
Source: https://dominioncinemas.net
Category: INTERVIEWS