TLC's latest hit Match Me Abroad puts a new spin on the typical reality dating series. Taking a cue from the likes of 90 Day Fiance', the show follows single Americans who've given up on dating in the U.S. as they travel overseas and hire matchmakers to help them find their soulmates abroad.Matchmakers and singles trust one another throughout the unique dating experience in hopes of individuals connecting with their one true love.Like other popular TLC shows, Match Me Abroad doesn't only focus on love. Each single's personal life, which involves their family and friends' reaction to this unconventional method of finding a partner, will be part of the story as they search the world for their other half.
Meet 'Match Me Abroad' Singles and Professional Matchmakers
Katarina, a matchmaker based in Prague, Czech Republic, takes pride in her work as a professional matchmaker and relationship consultant. She has an 80% success rate and works with Harold 41, from New Mexico; and Michelle, 34, from North Carolina.
Juan, a matchmaker based in Columbia, takes on Susan, 53, from New York; Nathaly, 25, from California; and Chad, 38, from Tennessee. Juan enjoys blending cultures and coaching his clients to work on themselves in order to attract the right person.
see more : 'RHONJ': Bethenny Frankel Says Melissa Gorga Needs to Stay Out of Joe and Teresa's Sibling Drama
Moroccan matchmaker Nina works with Stanika, 32, from Mississippi; and Mark, 44, from Arizona; as her clients. As a Palestinian American, she has a unique set of skills for matching Arabs with Americans. And she says her record is undefeated.
Nathaly is stunned by his date's spiritual beliefs in this week's exclusive clip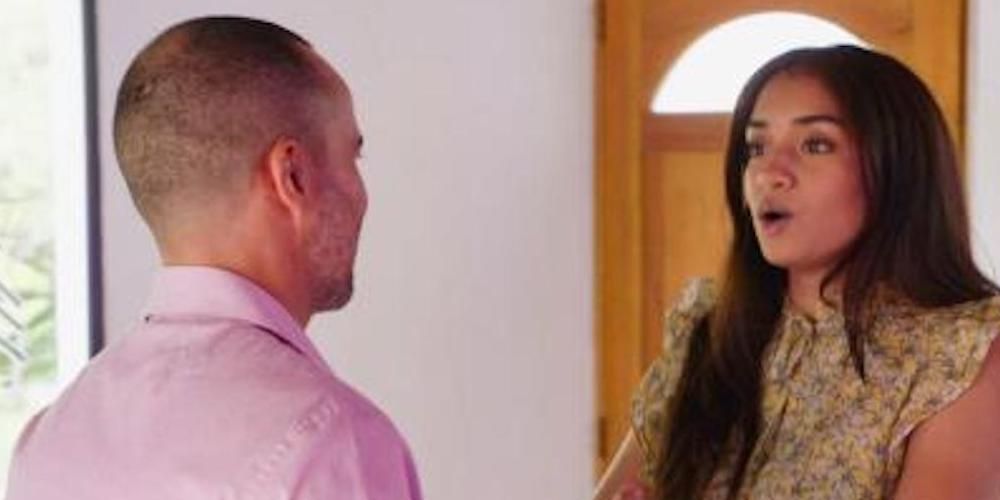 In the clip for the upcoming June 25 episode, viewers will see Nathaly and her on a stroll in a park in Colombia. Initially, she is impressed by her date.
"Talking about your spiritual journey is such a personal thing. So being vulnerable, and talking about something so intimate so personally, those are qualities that I'd want in a partner. So, it's really great," she says in her confessional.
see more : 'Survivor' and 'The Amazing Race' to Air 90-Minute Episodes Next Season
While discussing their spiritual beliefs, Nathaly's date, Alejandro, shares with her that he can communicate with angels. He tells producers that he's excited about where the date is headed as he and Nathaly have a lot in common.
Initially impressed by Alejandro, Nathaly is shocked when Alejandro reveals that he keeps this a secret from women because he believes he won't "get laid" if they know about his beliefs.
"I think it's cool, but I definitely need to hear more about it, and I also am curious how this is connected to him not getting laid. And I'm really confused on that," she laughs.
Match Me Abroad airs Sundays on TLC at 10 pm. EST. Watch the exclusive clip below.
Source: https://dominioncinemas.net
Category: REALITY TV