"I'm an icon, she's an ex-con." That's Kenya Moore's infamous read against Marlo Hampton, which came to a head during Sunday night's reunion. RHOA may have had a subpar season, but the reunion made Bravo history with a subpoena being served, rhinoplasty allegations, She by Sheree invoices being challenged, a tip intended for the state health inspector and a plum being thrown at a hopeful Georgia peach. The ladies were positioned on the couch divided by their alliances with Marlo, Sheree, Sanya and Courtney facing off against Kandi, Drew and Kenya. The first part of the reunion boasted the most memorable sparring between Kandi and Sheree, making Kandi repeat one of her infamous lines, "the lies, the lies, the lies!"
you are watching: Part One of the 'RHOA' S16 Reunion Serves Disrespect With a Subpoena
Here are the ten most disrespectful reads from part one of RHOA season 15 reunion:
RELATED: Porsha Williams Was Never Supposed to Be Cast on 'RHOA'
Andy Cohen Knows Kandi Burruss is Booked and Busy
Andy started the night off with a bit of gracious shade sarcastically informing Kandi Burrus that he realizes she stays booked and busy, but was grateful that she managed to squeeze the reunion into her busy schedule. Kandi acknowledged she recently piled more on her plate than she could handle with filming in the midst of her obligations to her R&B group Xscape. But she showed up when it was important and assured Andy and the entire cast that she doesn't do anything that she doesn't enjoy. Taking accountability was one of the few things the other ladies didn't adopt from Kandi during the season or doing the reunion because the remainder of the intense 60 minutes didn't involve any more self-awareness from any other housewife.
Sheree's Changing Faces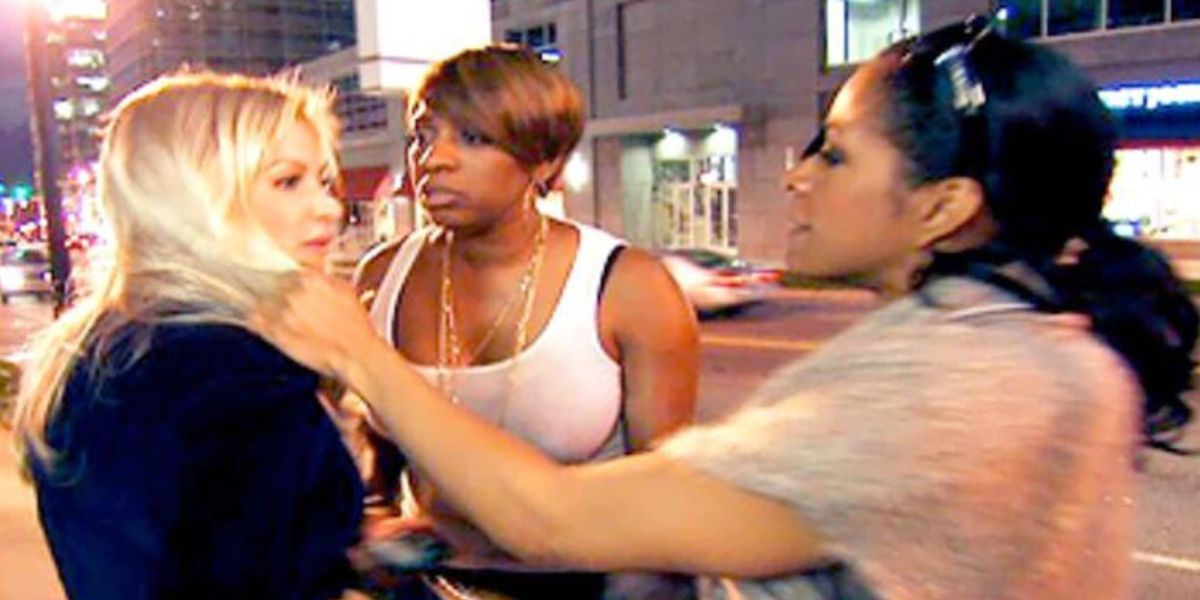 Sheree's facial features looking drastically different from the beginning of the season to her current reunion look had audiences trying to pinpoint which new procedure Sheree tried to get her youthful new looks. Unlike Kandi, Sheree immediately deflected, blaming the changes to breathing issues that miraculously gave her an opportunity to do a bit of tweaking. Realizing Sheree was sticking to her story, Andy moved to the next topic over raised eyebrows and knowing glances from the other ladies.
She News Showed Sheree Has a Lot of Spare Time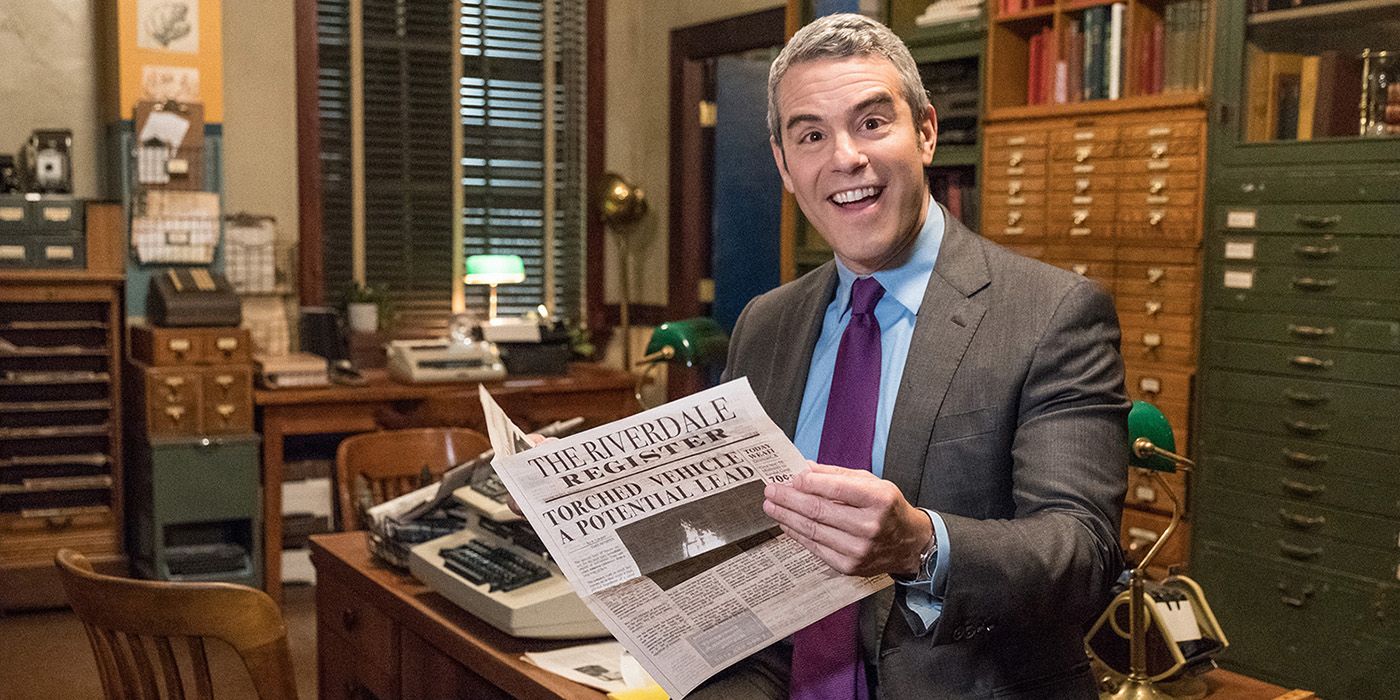 Trying to earn points for shading Kandi, Sheree produced a newspaper magazine titled, She News. When Kenya questioned if her name or picture was in the paper, Andy informed her she wasn't and Kenya immediately dismissed the paper's credibility. She questioned Sheree on why she didn't ask her to be a cover model and Sheree responded by saying that she would've put the former Miss USA on the cover, but she couldn't find a great picture of the beauty queen turned actress model.
Sheree Insults Drew's Looks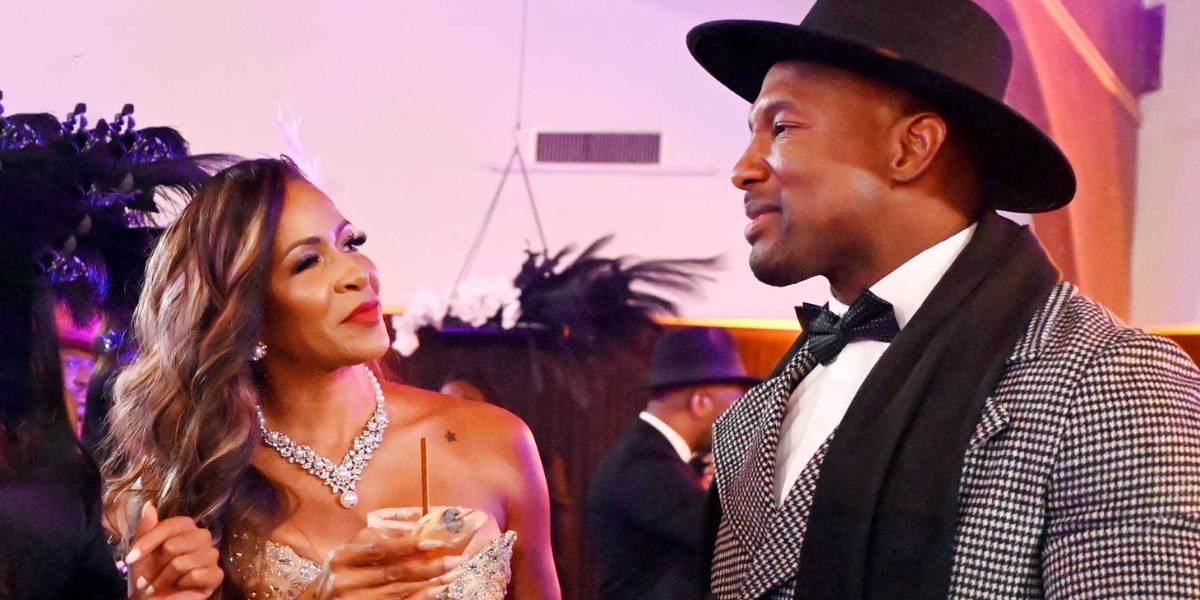 When cast mates agree that Sheree's features have undergone extreme changes over the last year, Sheree attempts to blow off their observations. Kandi points out that in a recent picture, Sheree looked exactly like Drew. Andy chimes in that he agrees and suggests favoring Drew should be a compliment. Sheree retorts that the photo they are referencing is one of her worst photos ever.
Kenya Likens Marlo to a Prostitute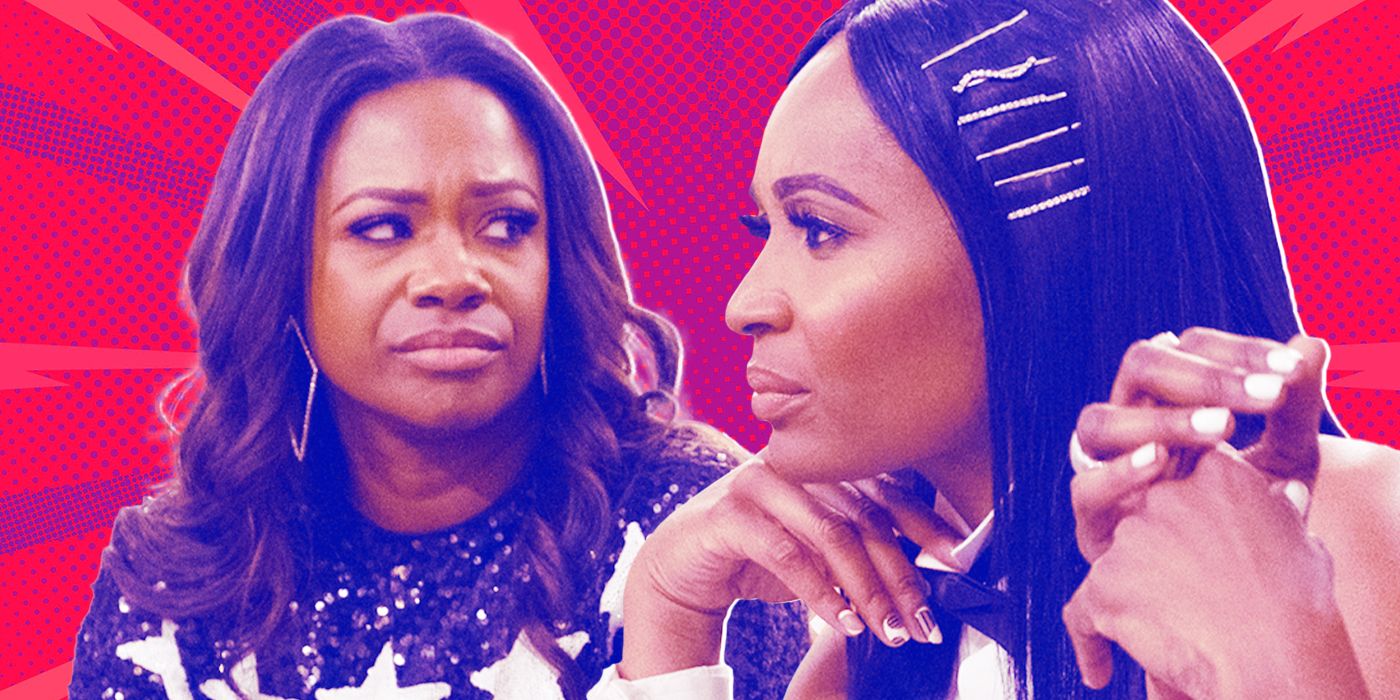 Andy pushes Kenya to admit she was bothered by the fact that her new love interest Roy previously slid into Marlo's DM's. Andy suggested the two had gone on a date and Kenya stressed there was no possibility that Roy went on a date with Marlo because all of her dates end with money left on her dresser. Marlo remained coy but insinuated Kenya was indulging in her leftovers.
Production Shows Drew is a Liar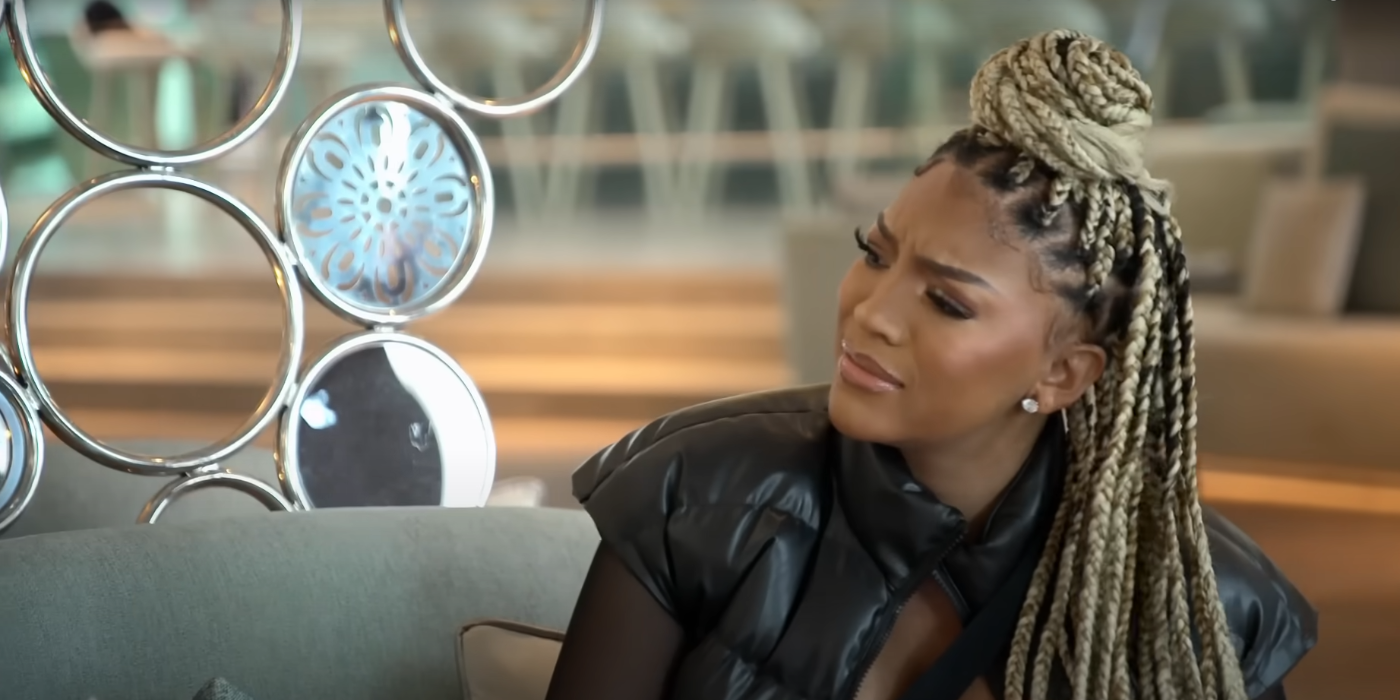 Andy asked Kandi if she resented Drew calling her a liar on camera when asked about kissing LaToya Ali on a girls trip several seasons ago. Kandi doubles down yet again on witnessing Drew engaged in kissing a girl. Drew makes a flimsy attempt to deny the allegations even after the other ladies support Kandi's memory. Drew pleads her case without admitting her alleged indiscretion. "I just want to make sure we're good," she asks Kandi. Andy jumps in and informs Drew of the obvious. "You're asking if you're good. No you're not", he assures Drew. Flashback clips also show Drew admitting, then denying a year later, that she's kissed a woman.
Marlo Rates the Reunion Fashions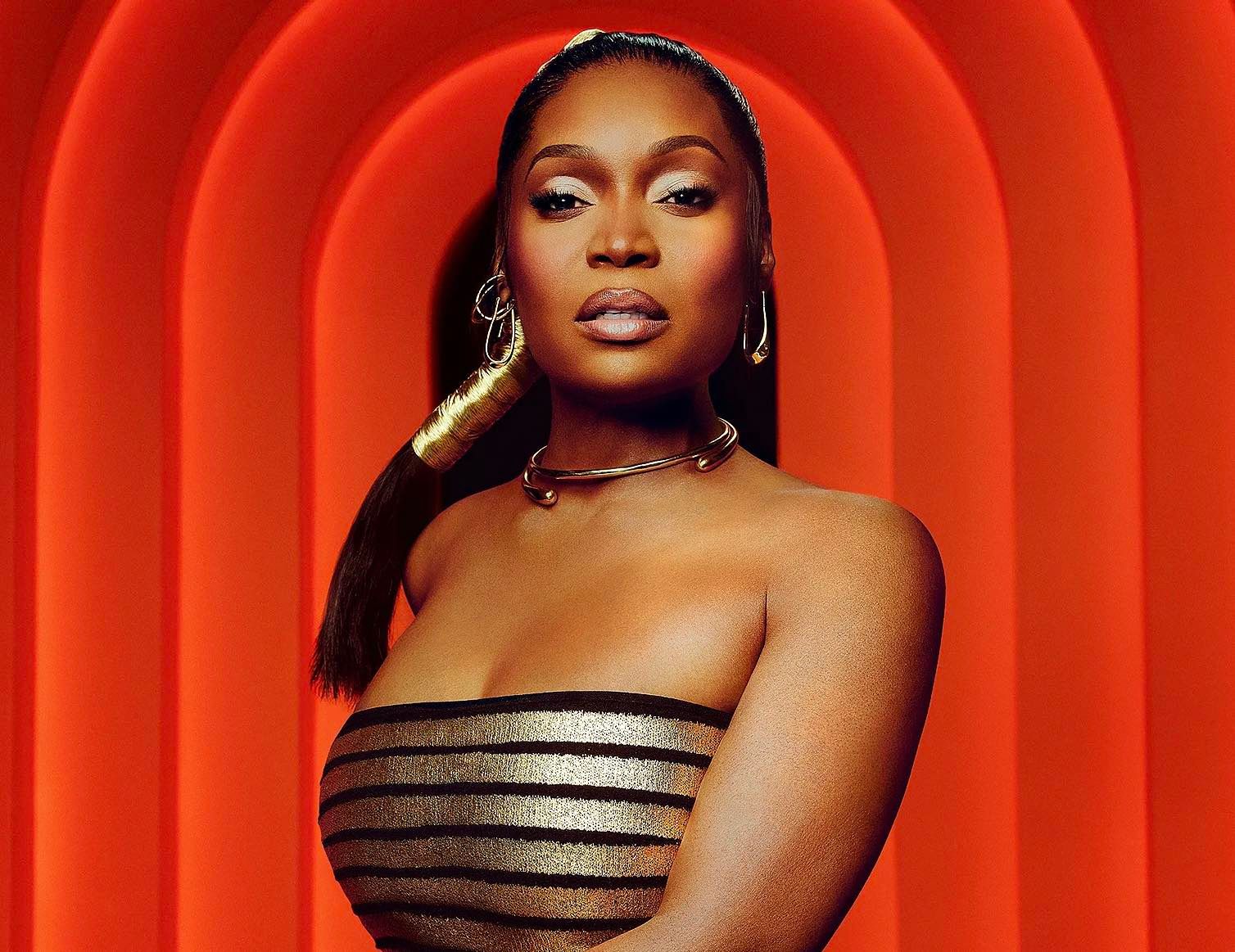 Undeniably the most fashion forward cast member, Marlo is asked to give her personal opinion on the other ladies' reunion looks. She gives thumbs up for the entire cast, except Kenya. Marlo praises Kandi for her criss-crossed spaghetti strapped number and acknowledges Drew looks good as well. She compliments Sanya's understated look that show off her baby bump and exclaims she lives for Courtney's meshed out glam compilation. Marlo gives Sheree her stamp of approval for always serving bawdy and looking flawless. She says she likes Kenya's cleavage, but the dress has too many feathers and comes off a bit like a peacock.
Kandi Calls Out Sheree's Face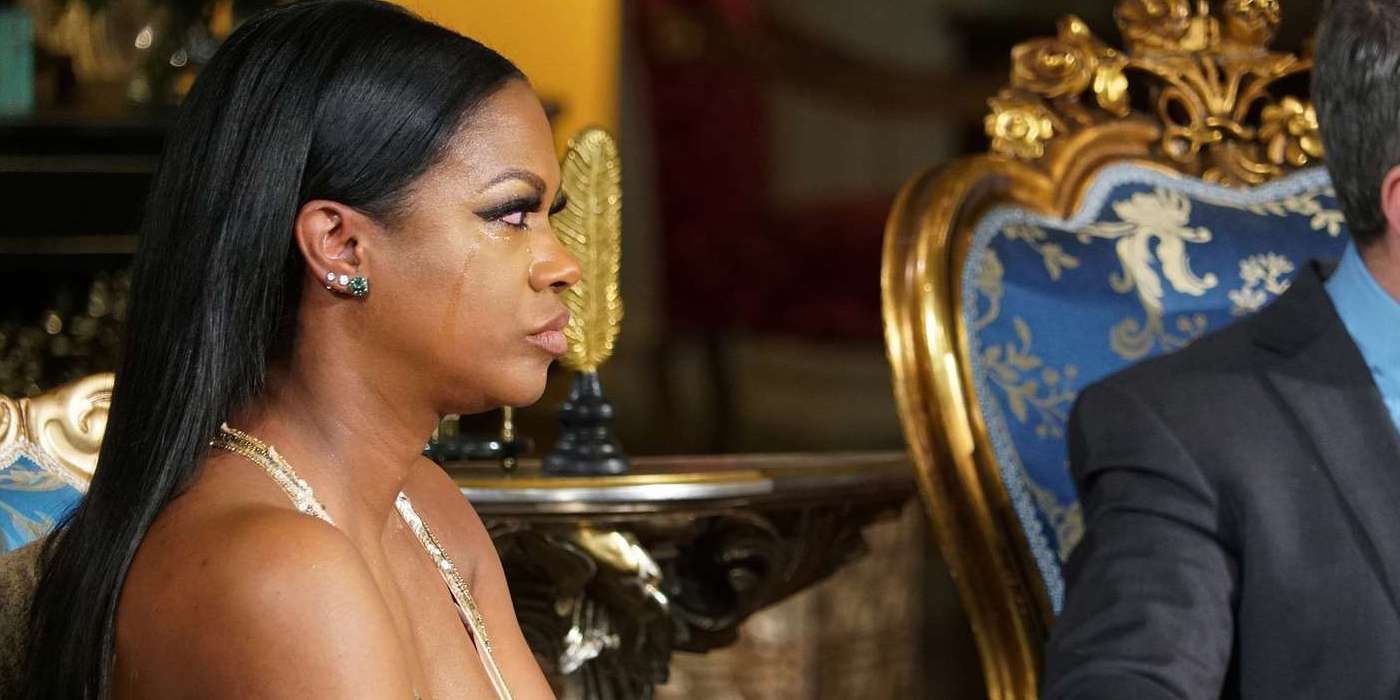 see more : The Rigging of 'RuPaul's Drag Race: All Stars' Is Getting Too Obvious
Kandi and Sheree trade the most insults during part one of the reunion because of Sheree's published newspaper that focuses on bad reviews from some of Kandi's restaurants. She even takes a shot at Kandi's clothing boutique, TAGS. Kandi seems exasperated by Sheree's bad business sense and points out a bit of hypocrisy in Sheree's mantra of achieving her body through working out. "You're always bragging about not getting butt shots, but you're putting everything in your face," Kandi says matter-of-factly.
Sheree Criticizes Kandi's Restaurant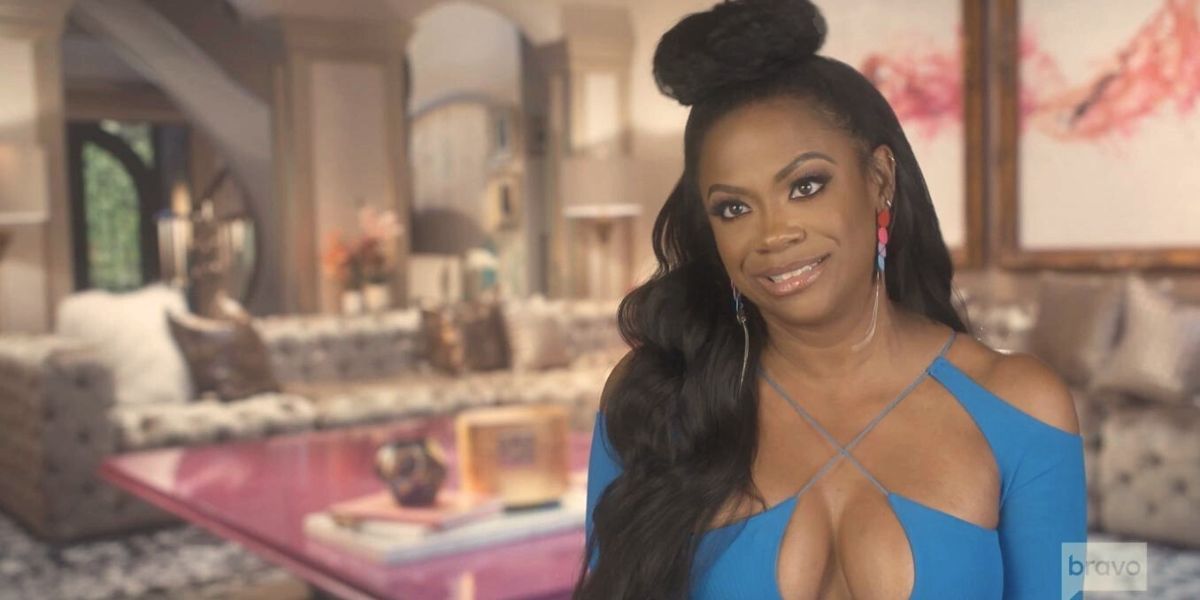 When Kandi reminds Sheree that the fashions she showcased in her runway show do not align with the pieces on her website, Sheree decides to go low. Sheree suggests instead of worrying about her business, Kandi should focus on mopping the dirty floors at her restaurants. She also hints at numerous shootings taking place at several of the establishments.
Marlo Gets Served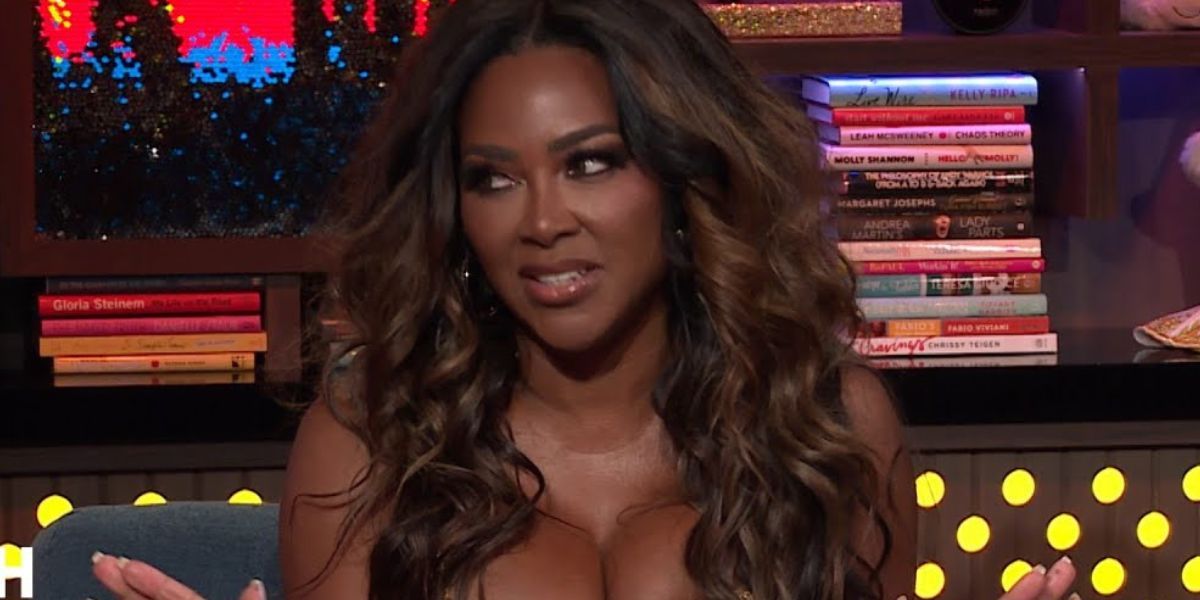 Kenya accuses Marlo of contacting her husband Marc Daly in an attempt to get dirt on her. Marlo vehemently denying the accusation Kenya says Mark has already confirmed. When Andy pushes Kenya for the status of her divorce, Kenya says she is held up because Mark is suing her. She also produces a subpoena for Marlo to testify in court about the way she attempted to force her way in Kenya's hotel room while Brooklyn was present. Andy looks the paperwork over and denies their credibility, but Kenya insists Marlo will be forced to testify on her behalf under oath.
Honorable Mention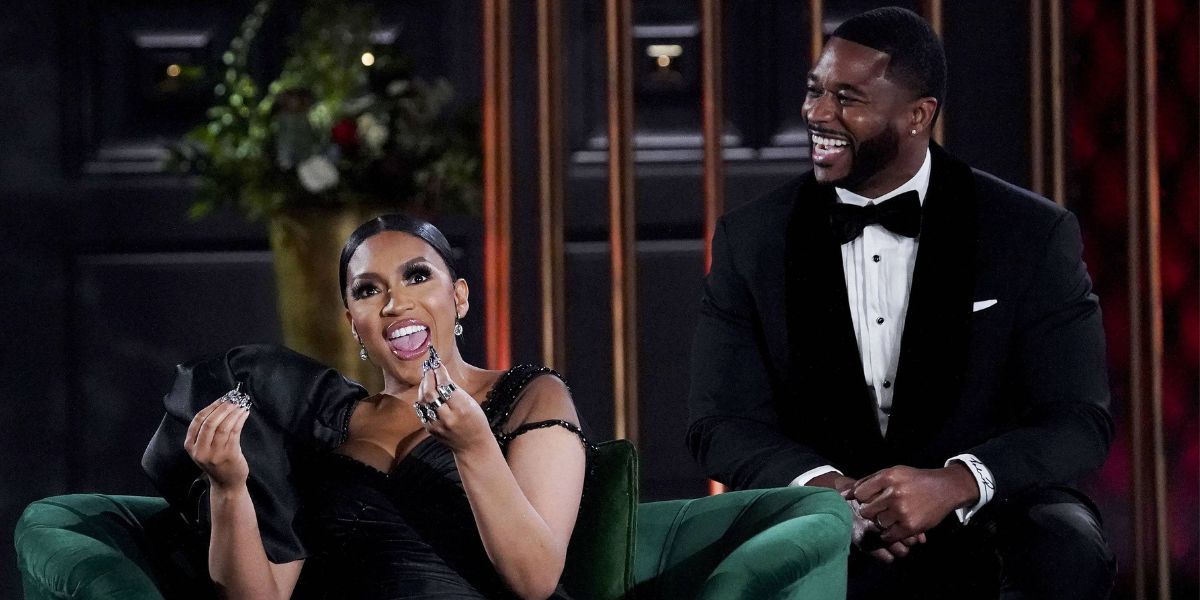 Drew throws a plum at Courtney suggesting she should settle for a secondary fruit because she'll never have a peach.
Drew's attempt at winning a scene over with a pre-meditated prop falls flat because instead of aiming the plum directly at her fake cousin Courtney, she gives a weak toss that results in the fruit hitting the floor. Andy picks the plum up and takes a juicy bite smiling into the camera and nodding at Drew's attempt at a clever play. The joke doesn't pack enough zing to make the top ten list, but we'll concede an E for effort.
If the reckless reads during part one managed to keep audiences entertained, part two promises to turn the heat up even higher. Highlights from next Sunday's episode tease a showdown between Drew and her estranged husband Ralph that threatens to secure empathy from her biggest haters but will surely provide ample opportunities for a lot more shade. Hopefully viewers will get a well-rounded view on the status of next season's RHOA and which members of the cast will be in vs the ones who will be out.
Source: https://dominioncinemas.net
Category: REALITY TV