The romantic genre is one of the most popular in the film industry, dating back to the time when the first movies were ever made. 1896's The May Irwin Kiss (directed by William Heise) was one of the first pieces of filmmaking that introduced the genre to audiences. To this day, it remains a beloved one in the industry, mostly given the way it provides audiences with touching, compelling, and, at times, genre-bending stories that feature relatable characters.
Over the years, countless romance films have captured the attention — and conquered the hearts — of many, some even being nominated for big awards and winning in several different categories. While these moving storylines often hold the potential to be both critically and commercially successful, this isn't always the case. On Reddit, users share what are, in their opinion, the worst films in the genre, from the acclaimed Silver Linings Playbook to the globally disliked Fifty Shades of Grey.
10
'Silver Linings Playbook' (2012)
Even though Silver Linings Playbook is quite a treasured romance movie by general audiences, some users on the platform have something to say. The David O. Russel film centers on a former teacher (Bradley Cooper) as he moves back to his parent's house and tries to reconcile with his ex-wife after some time away in a mental institution. This takes a turn of events when he meets Tiffany (an Academy Award-winning performance by Jennifer Lawrence), a complicated and mysterious young girl.
On the website, a user mentioned Silver Linings Playbook in a reply to the question "what is the worst movie everybody seems to love." According to them (and many others who agreed) the film features "deeply unlikeable characters." In a reply, a saddened Redditor admitted that they believe it was "such a wasted opportunity" because they "loved the book."
9
'The Shape of Water' (2017)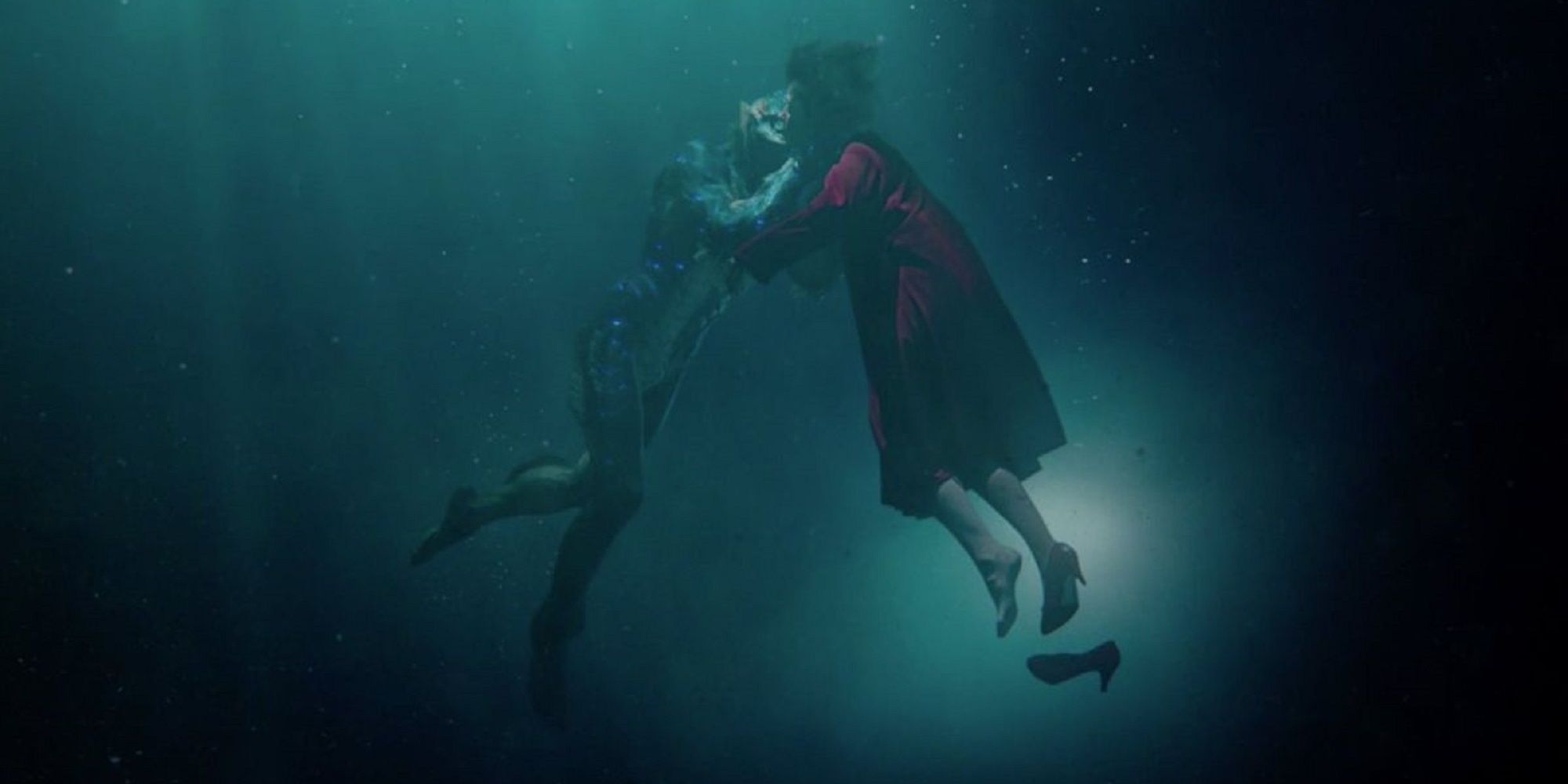 The intriguing The Shape of Water is set in 1962 Baltimore, Maryland. It centers on the romance between a mute custodian at a government laboratory (Sally Hawkins) and a humanoid amphibian creature (Doug Jones) that is being held in captivity.
Even though Guillermo del Toro did a fantastic job in this Academy Award-winning romantic fantasy (it took home the big prize for Best Picture in 2018), its unconventional plot line may actually come across as too out-of-the-box for many. "I thought'd love it, but it was just really creepy and not the charming outsider story it was trying to be," Horacevonsnot said. "I agree, I was just uncomfortable," shironex23 added.
8
'Titanic' (1997)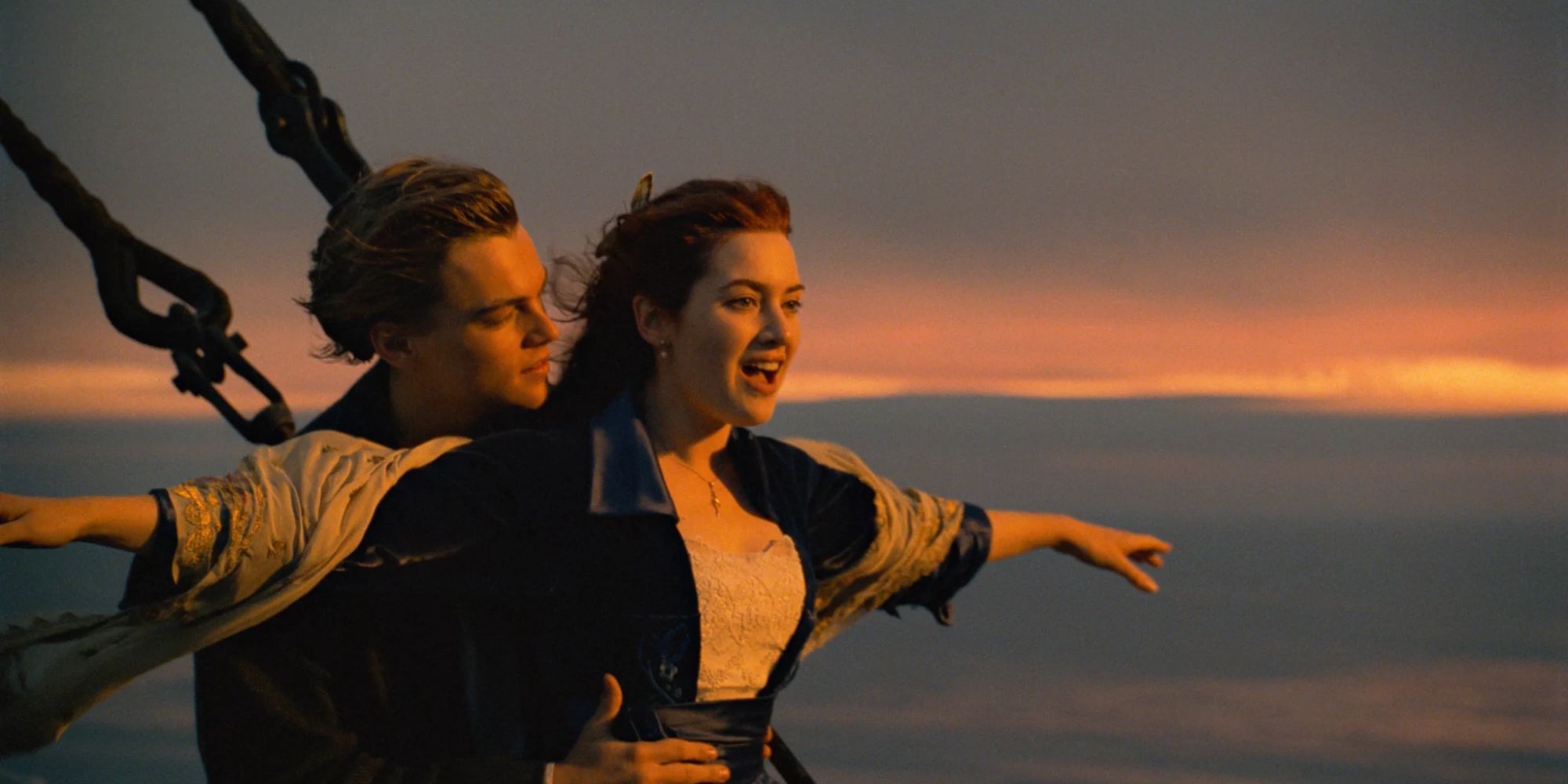 James Cameron's historical romance blends facts and fiction while illustrating the sinking of the RMS Titanic in 1912. The movie follows Leonardo DiCaprio and Kate Winslet's characters' — the latter is a wealthy aristocrat, the former is a kind-hearted and well-intentioned but poor artist — romance abroad on the iconic ship.
see more : John Cassavetes' 10 Best Movies, Ranked
As it would seem, just because Titanicgoes down as one of the highest-grossing and most referenced films in the genre, that does not mean there aren't people out there who actively dislike it. "Great special effects ruined by a stupid romance and inaccurate portrayal of ships crew," Big-End-9824 said. "Total nonsense." Thatsimsgirl, for one, does not "get what's so great about it."
7
'Grease' (1978)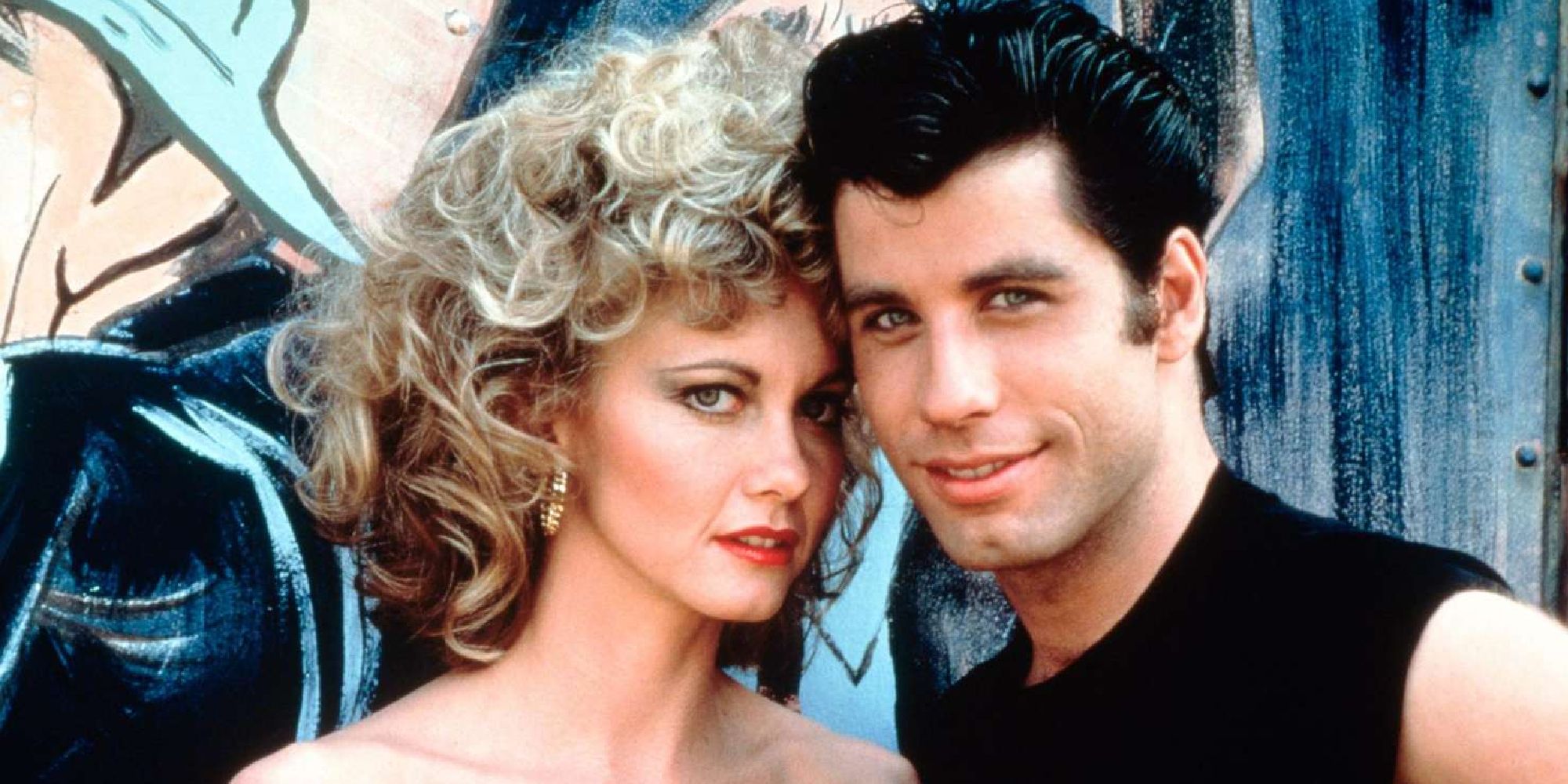 Like Titantic, Grease isn't exactly an unfamiliar movie. The highest-grossing musical of its time, Randal Kleiser's romantic film centers on the lives of greaser Danny (John Travolta) and an Aussie transfer student, Sandy (the late Olivia Newton-John). During an unforgettable summer, the two catch strong feelings for each other.
On the platform, DMRexy made a valid point about the late 1970s hit that hasn't aged that well: "Grease is a good movie in the context it was made. It was all about subverting the tropes of the time. Instead of good girl fixes bad boy, the opposite happens. But that context was kinda lost, and now it's just weird."
6
'Love Actually' (2003)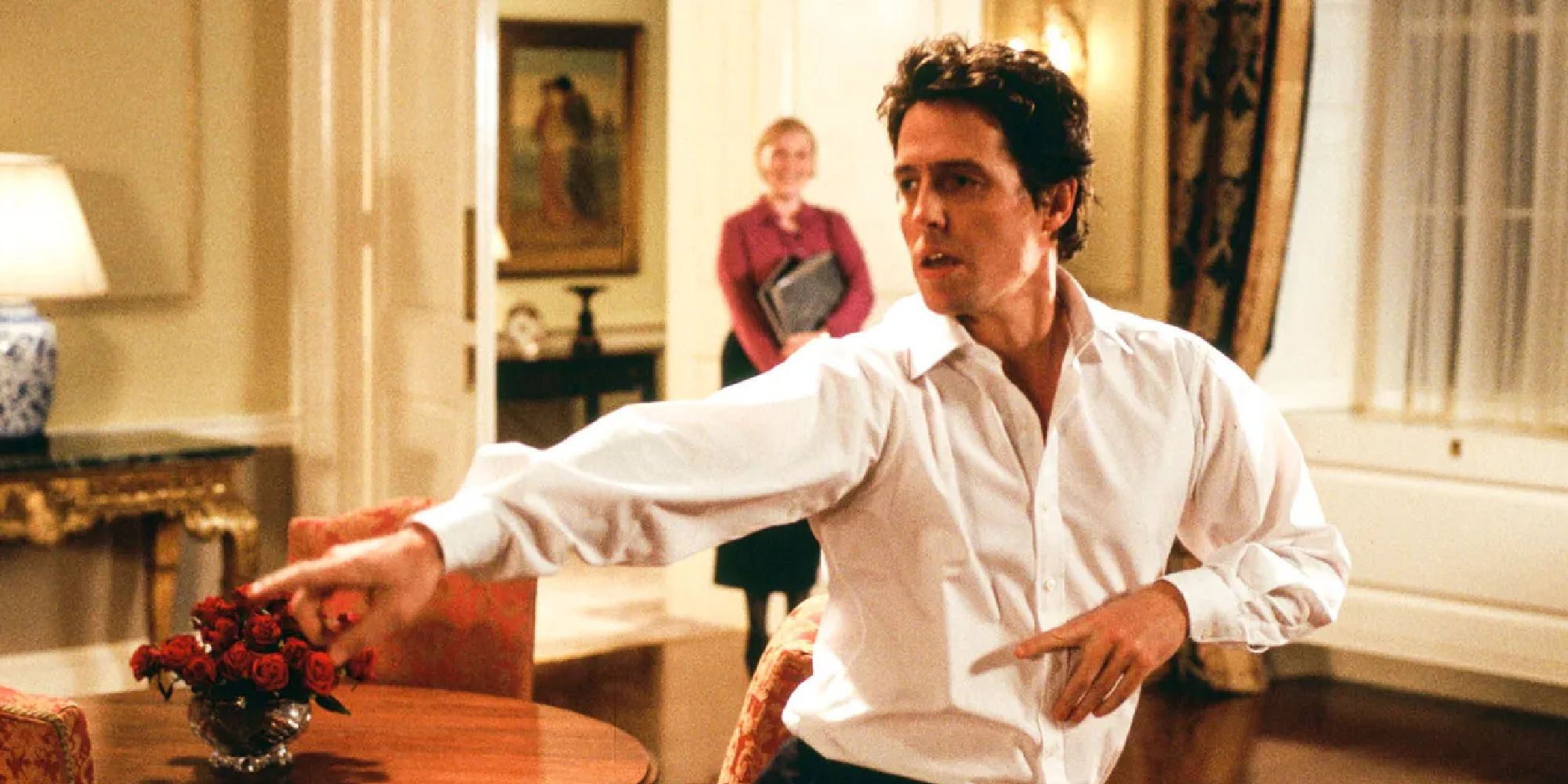 Following the loosely intertwined lives of eight couples as they navigate their lives (especially love and closest relationships) as Christmas draws nearer and the frantic holiday season approaches, Love Actually is a festive romance that many consider to be essential viewing during Christmastime.
RELATED: Why Colin Firth's 'Love Actually' Storyline Is So Good – Even If It's Not Realistic
Although it counts manyfans, the 2003 movieis a disappointment to members of Reddit. "I like romantic movies (though maybe not my first choice), but every storyline in Love Actually rubs me the wrong way," pijinglish commented. "None of it's about love…it's just crushes and empty obsessions. Most of the characters barely know each other."
5
'The Notebook' (2004)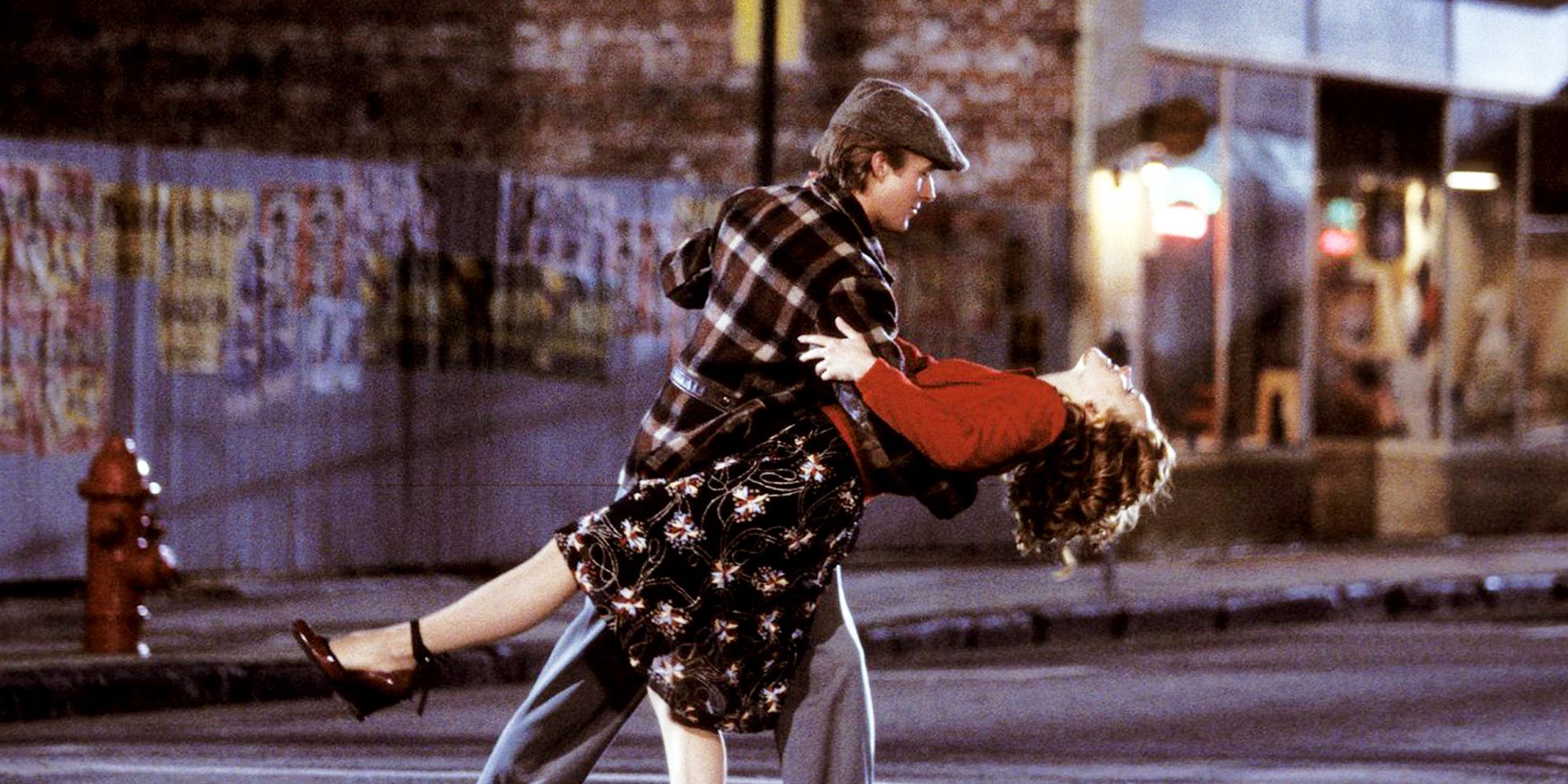 Based on the Nicholas Sparks book of the same name and loosely inspired by a real-life story, The Notebook is one of the most culturally impactful romantic movies of the 2000s. It remains a beloved film in the genre and follows the romance between a lower-class young man (Ryan Gosling) and a rich young woman (Rachel McAdams), depicting their relationship through the years as social differences get in the way.
To many's surprise, Nick Cassavetes' take on Sparks' story of love and pain is not a fan-favorite. "Such a horrible depiction of 'love'," jzun2158 commented. "Terrible job at portraying romance or relationships. Bad decisions were made and it wasn't even an emotional movie. Actors were great tho," trippy_goth_biscuit said.
4
'The Wedding Date' (2005)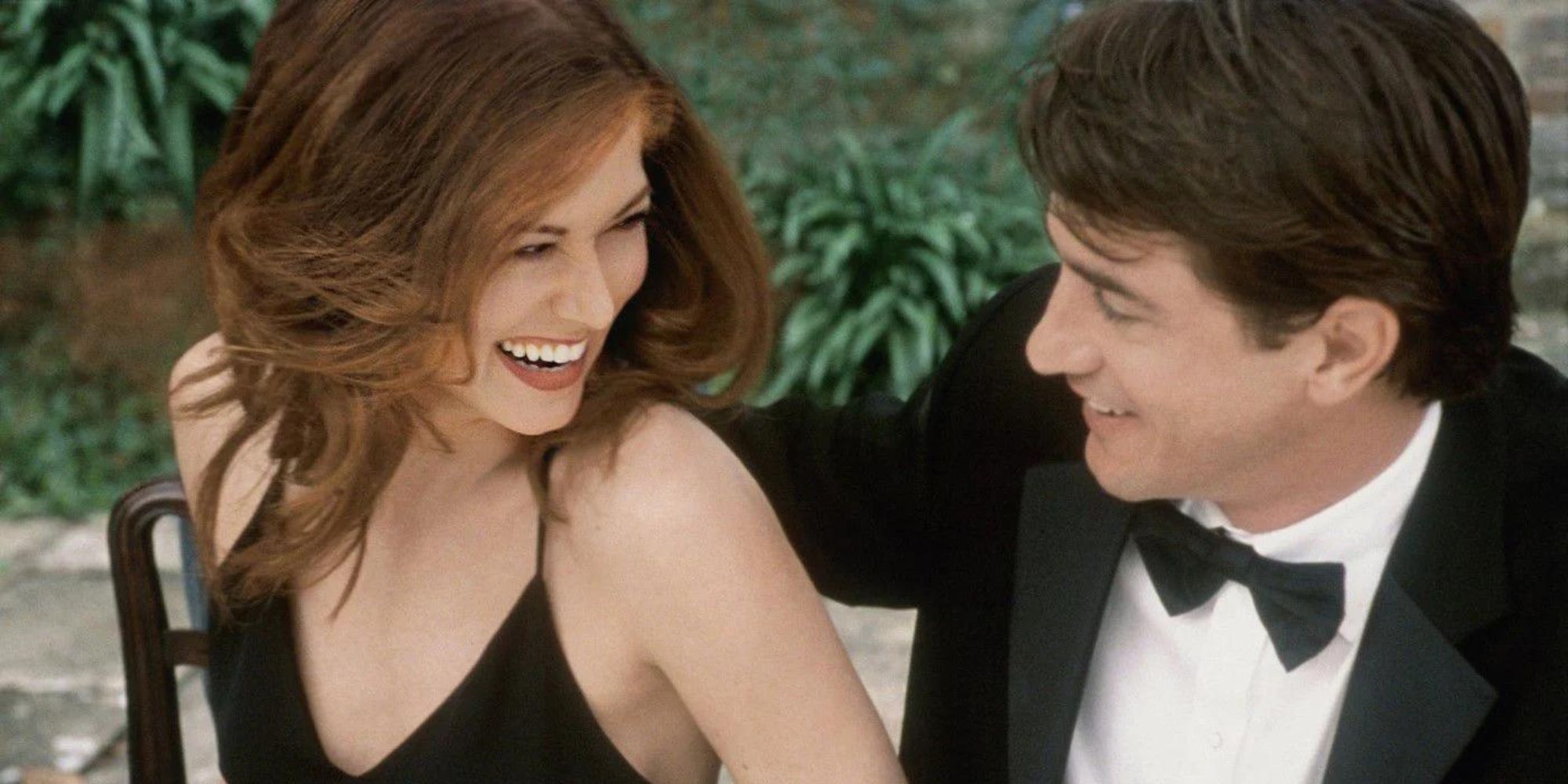 see more : From 'The Holy Mountain' to 'Yellow Submarine': 12 Most Psychedelic Movies, According to Reddit
In Clare Kilner's 2005 feature, Kat Ellis (Debra Messing) hires a male escort to act as her lover (Dermot Mulroney) during her sister's wedding as an attempt to trick her ex-fiancé who deserted her a few years earlier, though it ultimately ends up being her downfall.
"The Wedding Date is pretty awful," trippyhop said when the OP asked users which is "the worst romance you've ever seen." Although it is likely not the worst film in the world and makes for a lightweight watch, The Wedding Date falls short in delivering a compelling narrative, coming across as forgettable and bland.
3
The 'Twilight' Saga (2008 – 2012)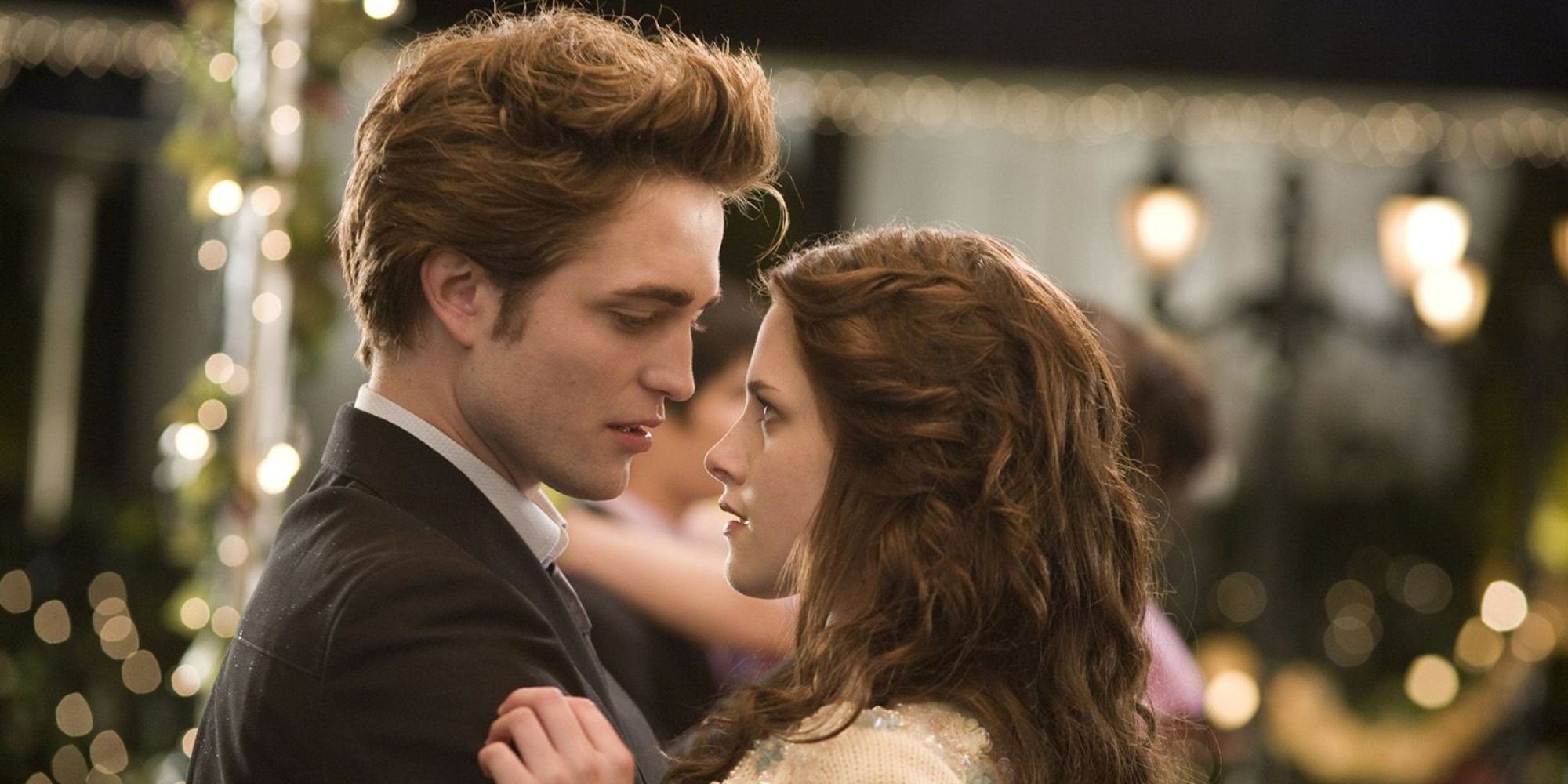 Arguably the best guilty pleasure of all guilty pleasures, Twilight, as anyone would likely know, centers on Kristen Stewart's awkward teenager Bella Swan and Robert Pattinson's mysterious vampire Edward Cullen as the two develop a personal relationship. Throughout the films, viewers are shown the efforts made by Edward and his family to protect Bella from an opposing group of dangerous bloodsuckers.
Based on the teen romance novels of the same name by Stephenie Meyer,these now hated but once loved highly influential films show no signs of disappearing, and for good reason. "Even fans of Twilight know it's bad. I think it's sort of a guilty pleasure even for fans of the books," hampig said.
2
The 'Fifty Shades of Grey' Franchise (2015 – 2018)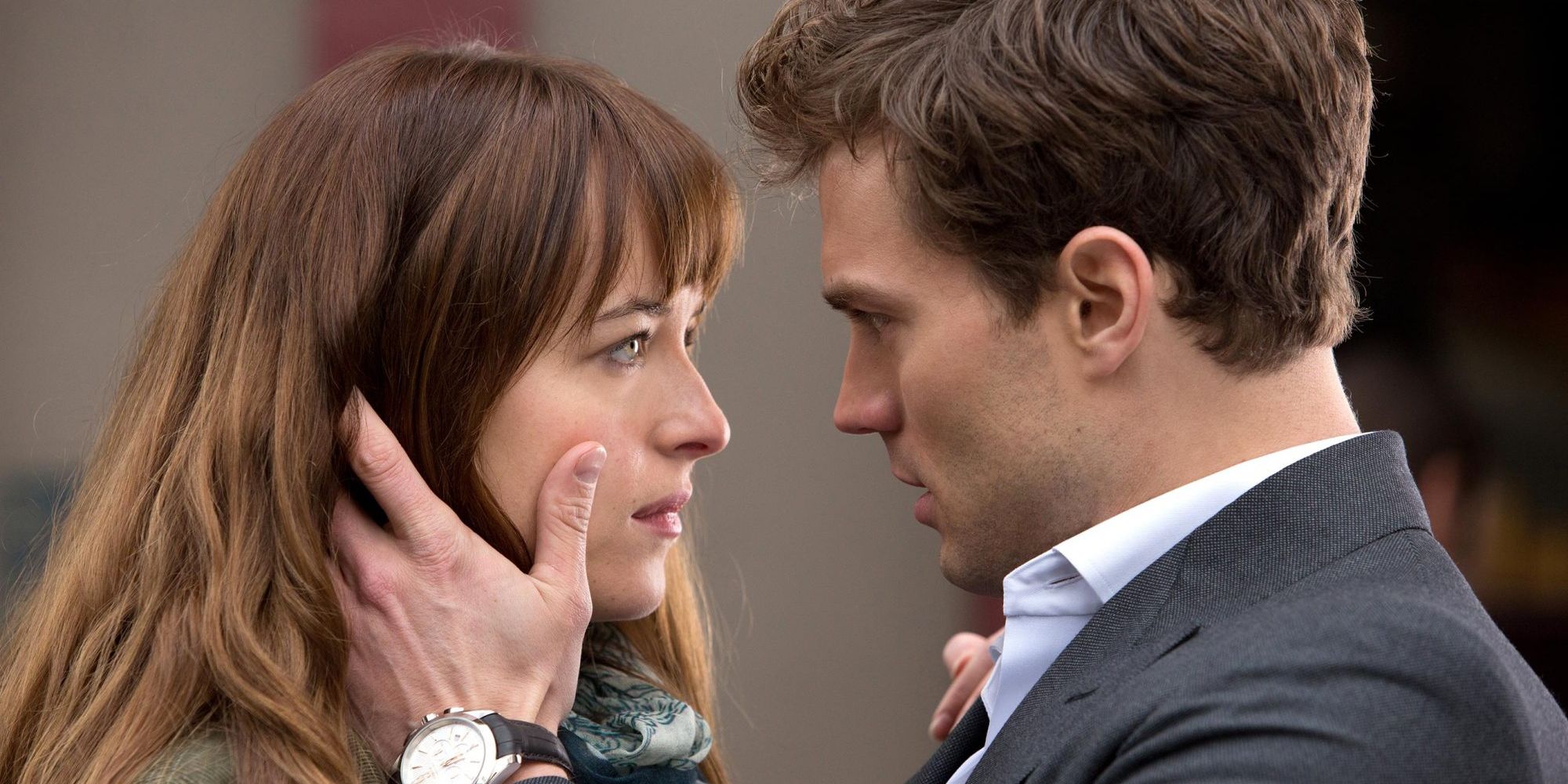 Much like The Twilight Saga, the Fifty Shades of Grey franchise is not well-liked by general audiences. The erotic romantic movies follow college graduate Anastasia Steele (Dakota Johnson) as she begins a sadomasochistic relationship with a young business executive (Jamie Dornan).
RELATED: The Worst Movies to Watch With Your Parents, From 'Borat' to 'American Pie'
Although entertaining at times, the "Fifty Shades of Grey trilogy," as Summergirl2015 suggested, is far from being a great franchise. From poor writing to its controversial use of BDSM, featuring disturbing and offensive scenes between two people who supposedly love each other, there are many reasons why these films turned out to be a deeply unsatisfying experience for a lot of people.
1
'Aloha' (2015)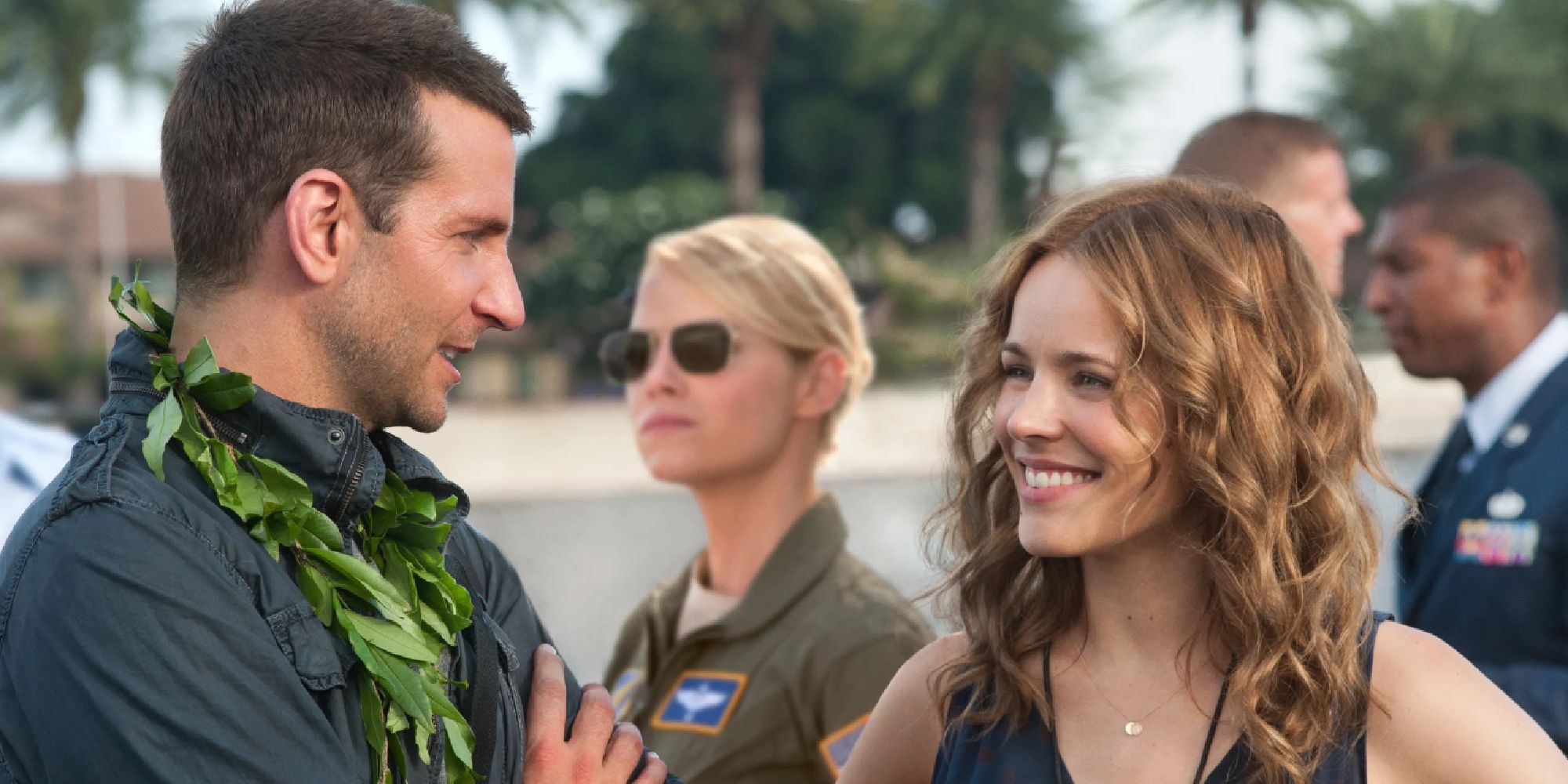 From starring Emma Stone as an Asian Air Force pilot to its insubstantial narrative, Cameron Crowe's Aloha is as disappointing as everyone claims it is. The movie follows a military contractor (Bradley Cooper) on assignment in Oahu, Hawaii. In the meantime, he reconnects with old flame Tracy (Rachel McAdams) and spends time with Stonne's Allison Ng.
In truth, it is no wonder that this controversial romantic film is considered one of the weakest of the bunch. "It's a genuinely terrible movie from start to finish," RichardOrmonde said. "Horrible character writing, terrible performances, nonsense storyline, and lazy direction."
KEEP READING: Rom-Coms That Are More Comedy Than Romance, According to Reddit
Source: https://dominioncinemas.net
Category: Lists