Chow Yun-Fat is a well-known and famous Hong Kong actor who has had a big impact on the movie business not only in his hometown but also in the world. Chow rose to prominence in the 1980s and 1990s with his charismatic presence and versatile performances in a wide range of genres, including action, crime, and drama.
He became a renowned figure in the "heroic bloodshed" genre and made a name for himself as an international action star thanks to his signature coolness and seamless charm. In addition to his more popular films like God of Gamblers and Curse of the Golden Flower, Chow's filmography is still extensive and completely demonstrates his talent and breadth.
10
'Office' (2015)
Office, directed by Johnnie To, is set against the backdrop of the 2008 financial crisis. The film focuses on two characters: Boss Chow (Chow), the charismatic and enigmatic CEO of the company, and Kat (Sylvia Chang), a long-time employee who aspires to become a partner. As the financial crisis deepens, the company faces challenging economic conditions.
Office received generally positive reviews from critics, praising its stylish visuals and thoughtful exploration of the corporate world. It is regarded as an insightful critique of modern capitalism and its impact on individuals. Chow's performance in Office is often lauded as one of his finest which effectively captures Boss Chow's authoritative yet mysterious nature, commanding the screen whenever he appears.
9
'Let the Bullets Fly' (2010)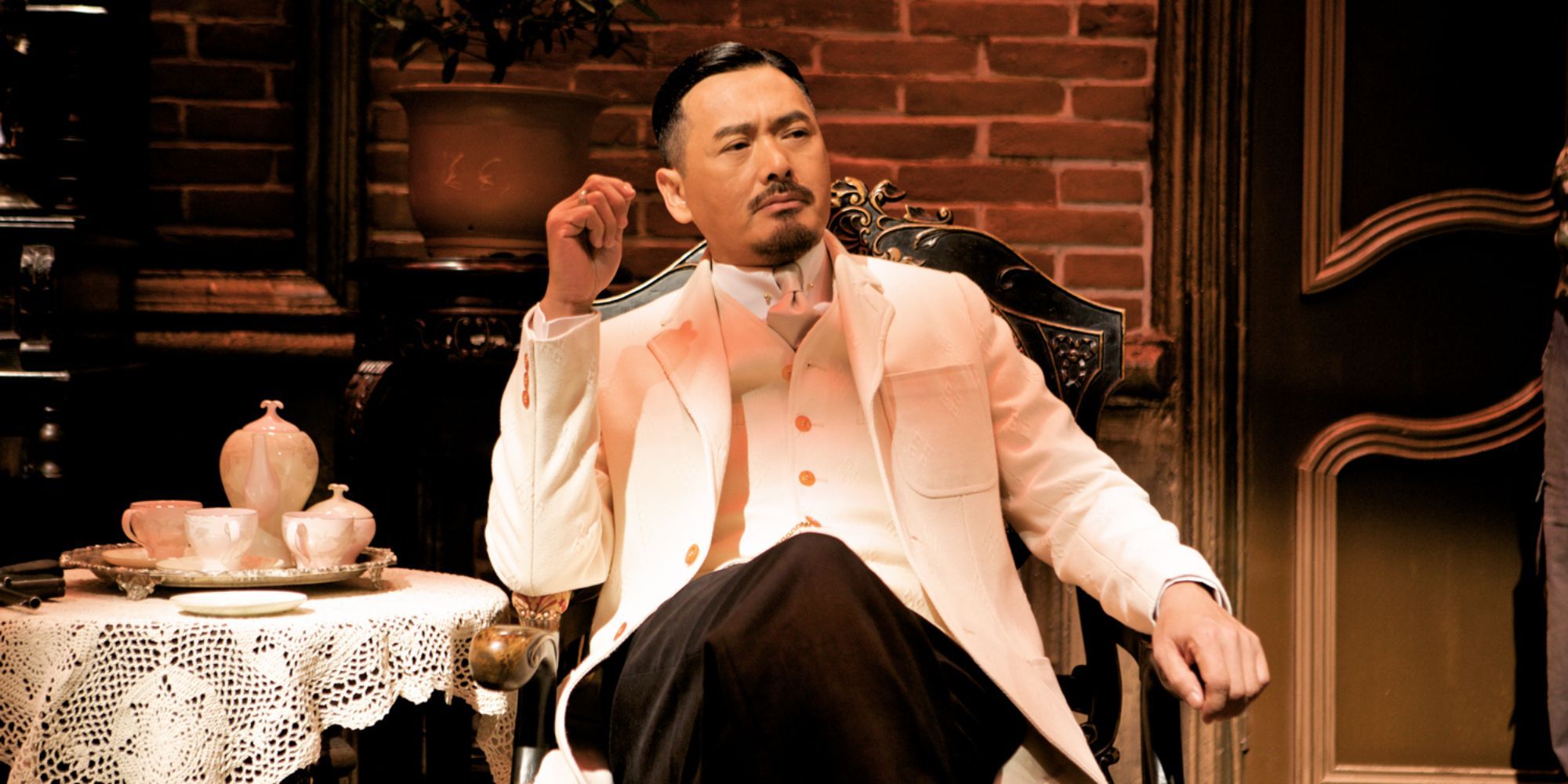 Set in the 1920s during the Warlord Era in China, Let the Bullets Fly follows Zhang Mazi (Jiang Wen) who is a small-time bandit and con artist. Zhang Mazi, along with his partner Tang (Ge You), masterminds a scheme to impersonate the newly appointed governor of Goose Town, a corrupt and lawless region controlled by the ruthless local crime lord Master Huang (Chow).
Let the Bullets Fly was commercially successful, becoming one of the highest-grossing Chinese films of all time at the time of its release. Moreover, by portraying the antagonist with great charisma and intensity, Chow gave the narrative a gripping dynamic with Jiang Wen's character. His performance struck a balance between the movie's serious and lighthearted aspects, making Master Huang one of the most enduring characters.
8
'Prison on Fire' (1988)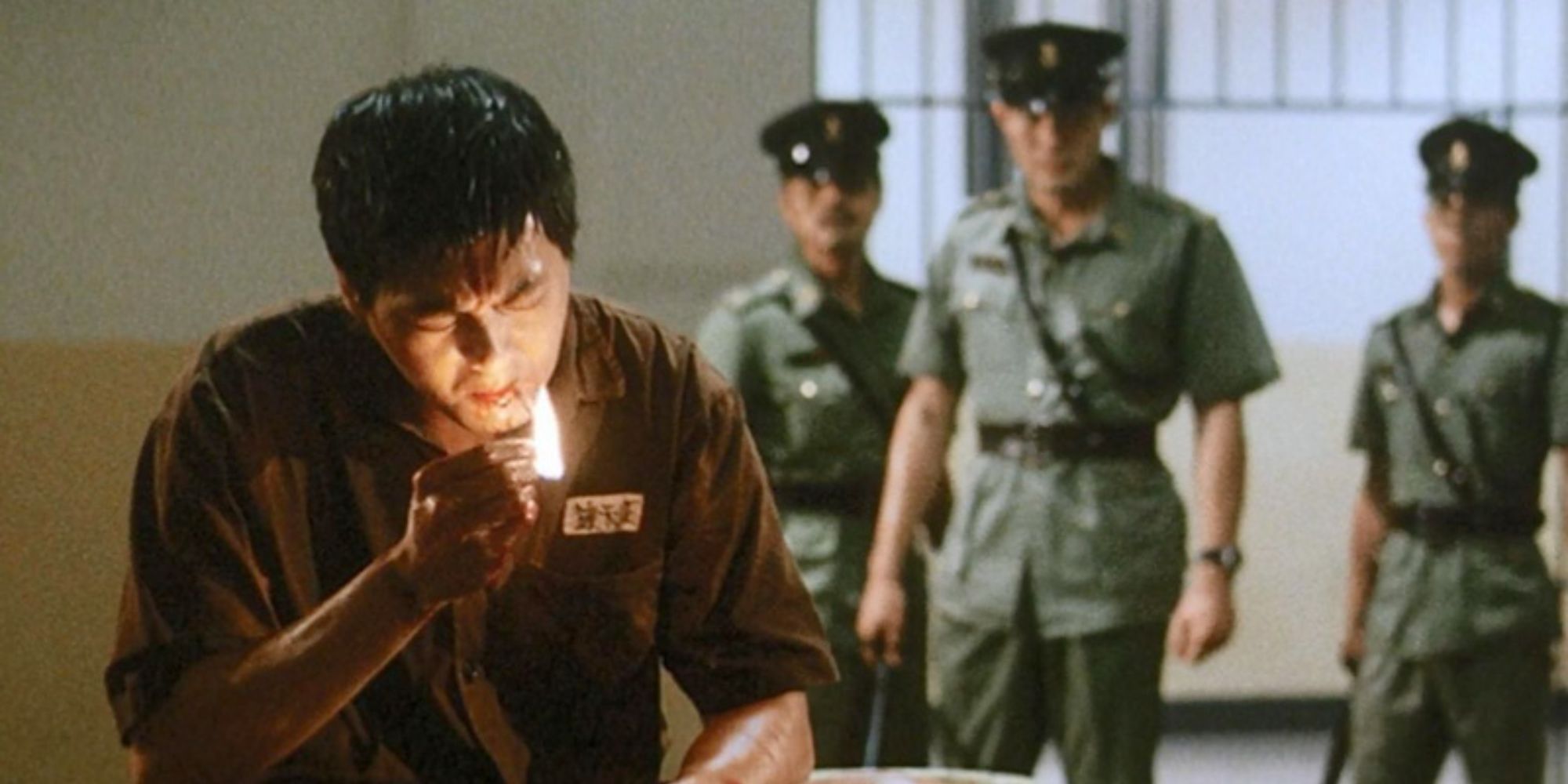 Prison on Fire follows Chung Tin-ching (Chow) a seasoned inmate who has adapted to the brutal environment of the prison and befriends the young and naive Ching Fai (Tony Leung), who is serving his first sentence. Chung Tin-ching takes Ching Fai under his wing and teaches him how to survive in the harsh and violent prison environment.
see more : All 11 Wes Anderson movies, ranked from worst to best
Prison on Fire is one of the standout films in the Hong Kong crime drama genre which is praised for its gritty and realistic portrayal of prison life. Moreover, Chow's range as an actor shines in the film, blending moments of intensity, compassion, and introspection. He also boosts the emotional depth of the movie with his on-screen connection with the rest of the actors, especially Tony Leung.
7
'A Better Tomorrow II' (1987)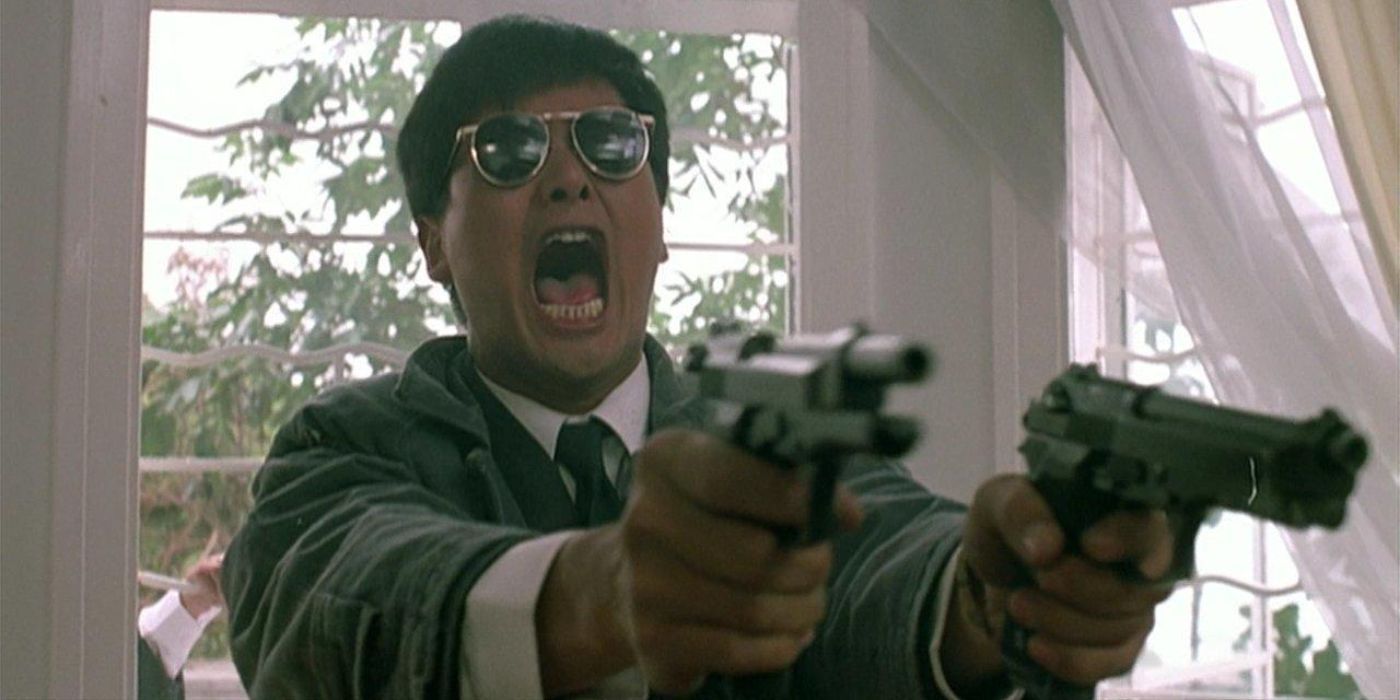 A Better Tomorrow II, directed by John Woo, is a sequel to the highly successful film A Better Tomorrow (1986). The film begins with the aftermath of the events in the first movie, where Sung Tse-Ho (Ti Lung) is released from prison and attempts to leave his criminal past behind to lead a peaceful life. However, he quickly finds himself pulled back into the criminal underworld when his younger brother is killed. Seeking revenge for his brother's death, Sung Tse-Ho teams up with his friend and former Triad member, Mark Gor (Chow).
RELATED: The 10 Best Movies of 1987, Ranked
The film is highly regarded by both critics and audiences, who consider it one of the seminal action films of Hong Kong cinema. It is praised for its intense action sequences, emotional depth, and themes of brotherhood and redemption. Moreover, as one of the main and most enduring characters, Chow gives his Mark Gor the ideal combination of charisma, energy, and vulnerability, demonstrating his capacity to strike a balance between a stern exterior and brief instances of humanity.
6
'City on Fire' (1987)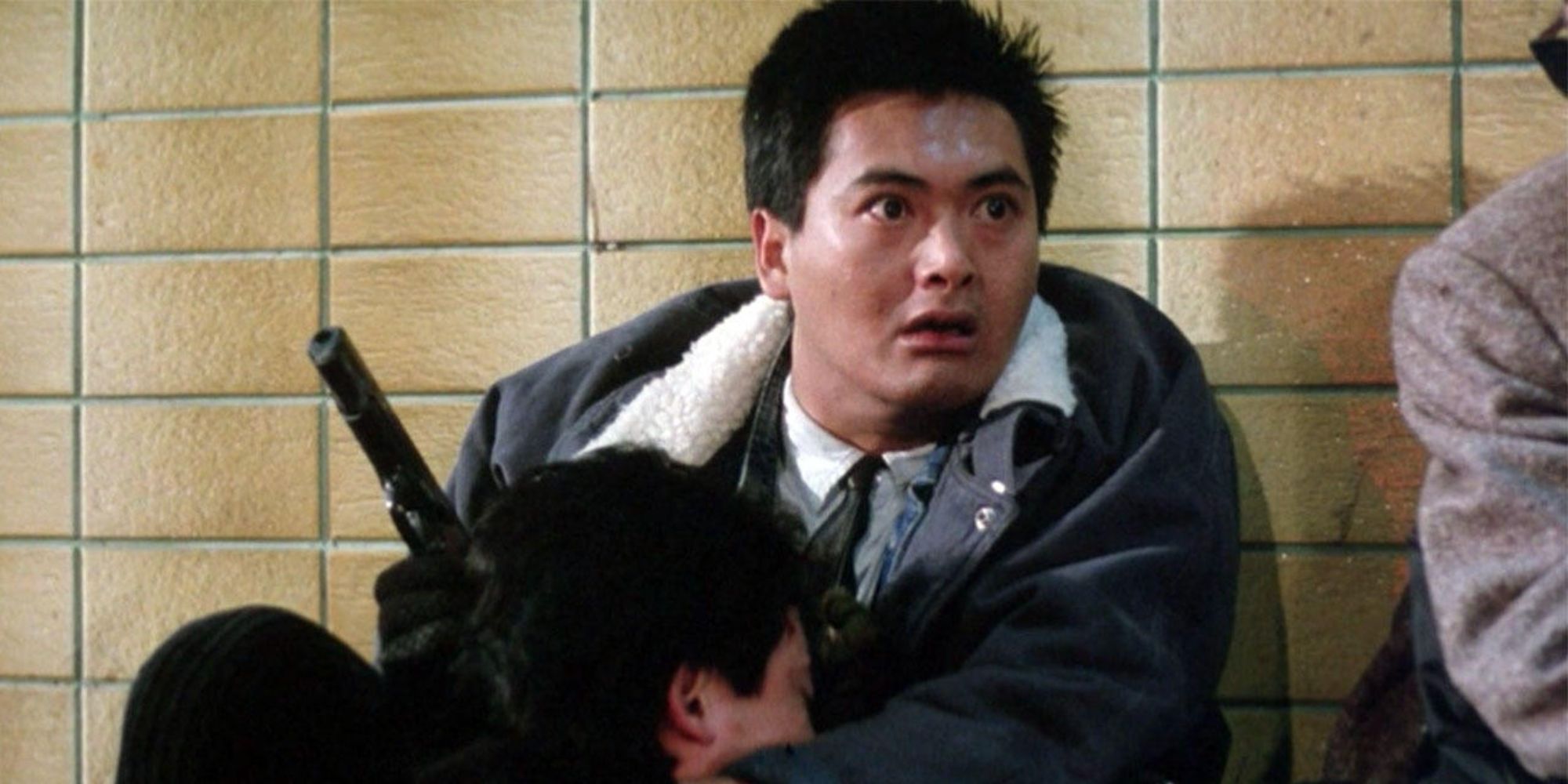 City on Fire revolves around Ko Chow (Chow), an undercover cop infiltrating a criminal gang led by a ruthless boss named Fu (Sun Yueh). As Ko Chow spends more time with the criminals, he grows close to one of the gang members named Tiger (Danny Lee). However, his dual life and loyalty are tested when the police force, unaware of his undercover status, launches an operation to bring down the gang.
The film is known for being a major influence on Quentin Tarantino's Reservoir Dogs and is often considered a classic of Hong Kong cinema. Chow's performance in City on Fire shows off his versatility as an actor with the ability to command the screen and embody the tough yet conflicted nature of his character, adding a layer of authenticity to the film.
5
'Full Contact' (1992)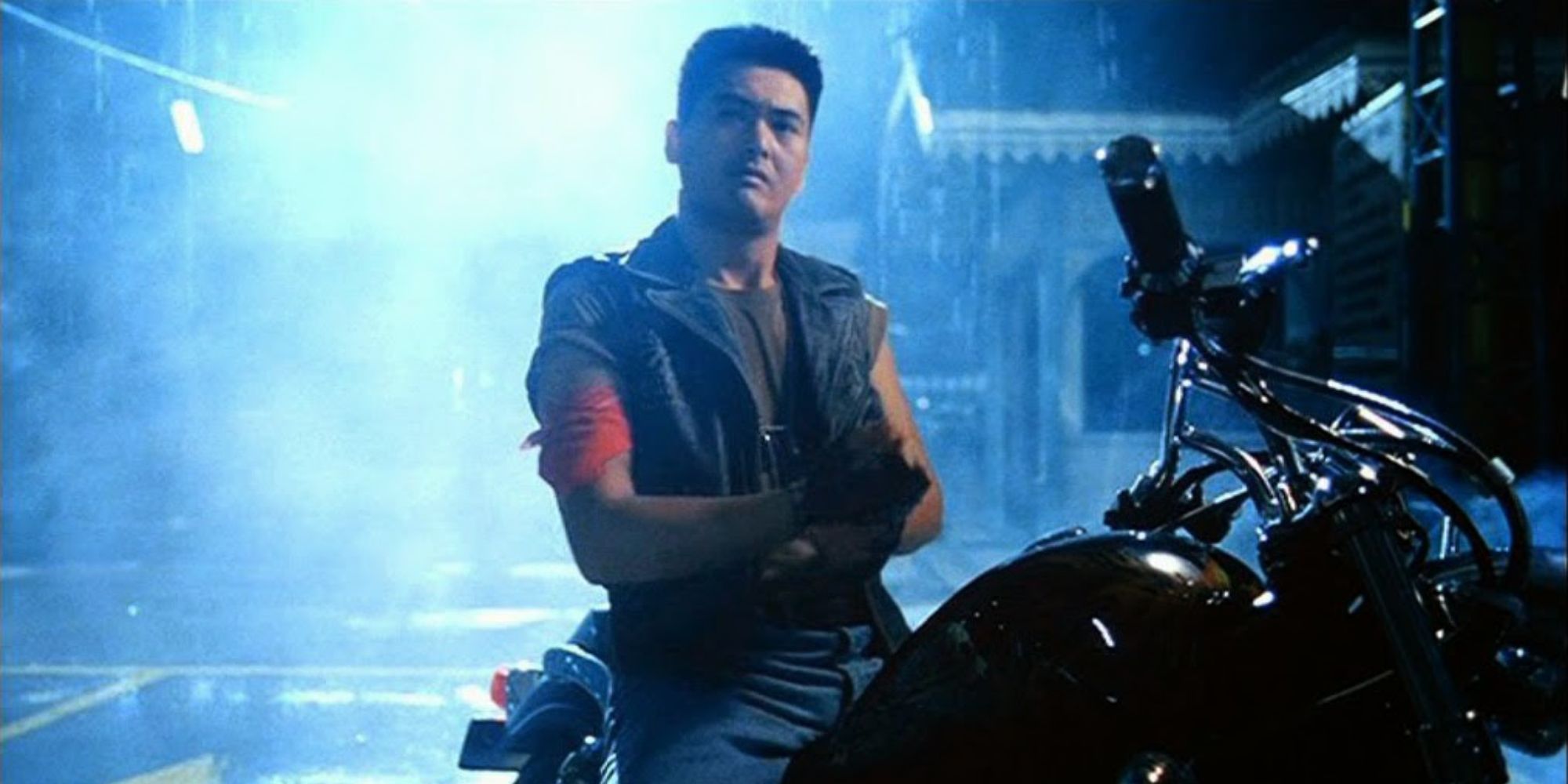 Full Contact revolves around a down-on-his-luck triad member named Jeff (Chow) seeking revenge after being betrayed by his friends. Determined to exact revenge, Jeff tracks down his betrayers: Sam (Anthony Wong) and Judge (Simon Yam). Along the way, he forms an unlikely alliance with a nightclub hostess named Mona (Ann Bridgewater).
Full Contact is an action-packed and realistic action movie that is well-known for showcasing the skills of both directors Ringo Lam and Chow himself. He powerfully embraces the role of Jeff, changing from a down-on-his-luck member of the triad to a determined force bent on retaliation. He also delivers impressive gunfight scenes, capturing the essence of the Hong Kong action genre, and demonstrating his ability to engage audiences through his dynamic and kinetic performances.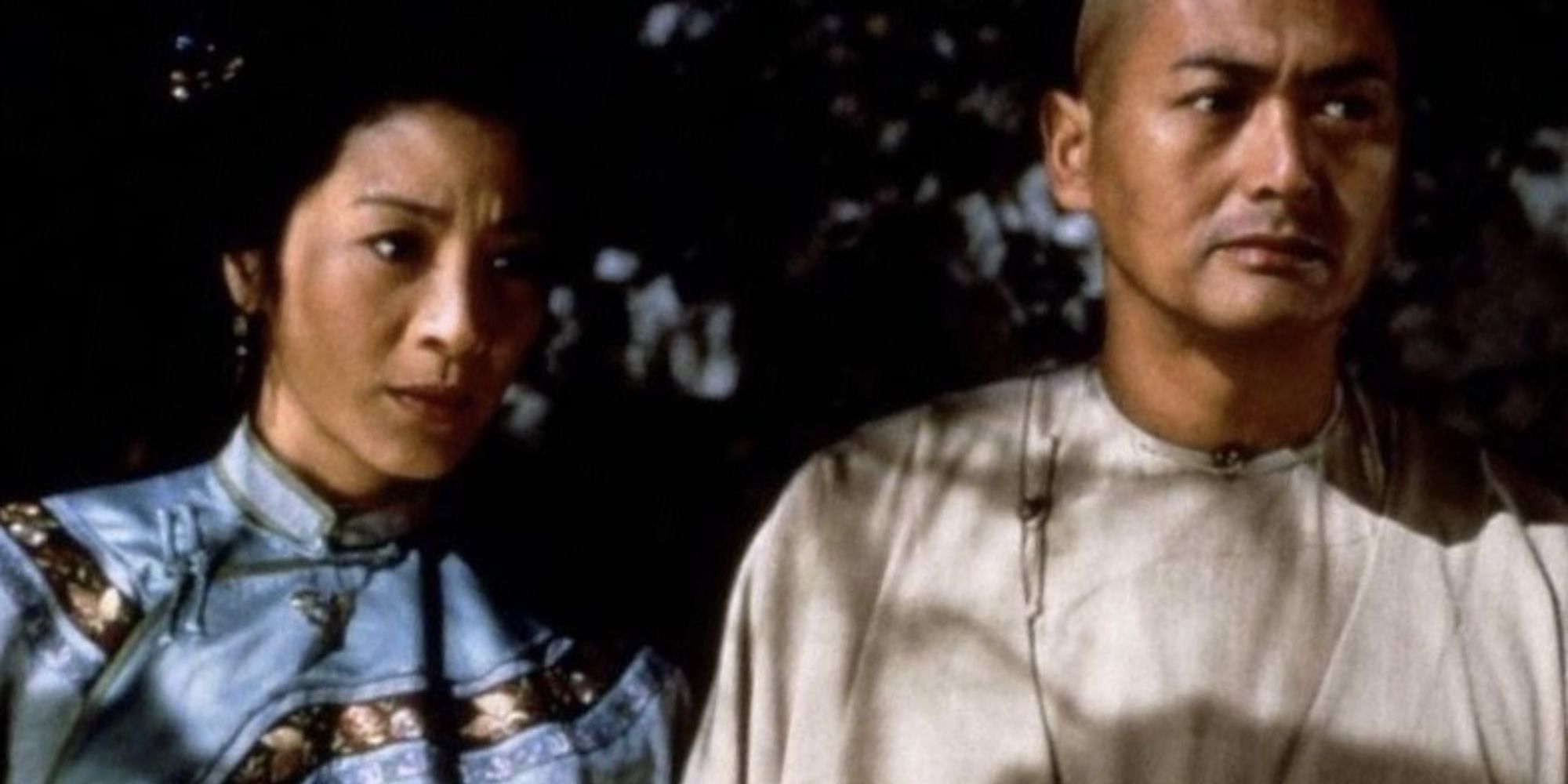 see more : The 10 Scariest Monsters In 'Scooby-Doo!', Ranked
Crouching Tiger, Hidden Dragon, directed by Ang Lee, is set in 19th-century China during the Qing Dynasty and follows Li Mu Bai (Chow) a skilled warrior and swordsman, who entrusts his fabled Green Destiny sword to Yu Shu Lien (Michelle Yeoh), a respected warrior and his close friend. However, the sword is stolen, leading Li Mu Bai and Yu Shu Lien on a quest to retrieve it, uncovering a web of secrets and betrayals along the way.
RELATED: The 10 Best Ang Lee Movies, Ranked According to Rotten Tomatoes
Crouching Tiger, Hidden Dragon is renowned for its breathtaking martial arts sequences, showcasing gravity-defying leaps, sword fights, and dazzling choreography. It became an international success, winning four Academy Awards and solidifying its place as one of the most influential Asian films of all time. Also, Chow's portrayal adds gravitas and wisdom to the film through his calm noble presence, embodying the code of honor associated with the wuxia genre.
3
'A Better Tomorrow' (1986)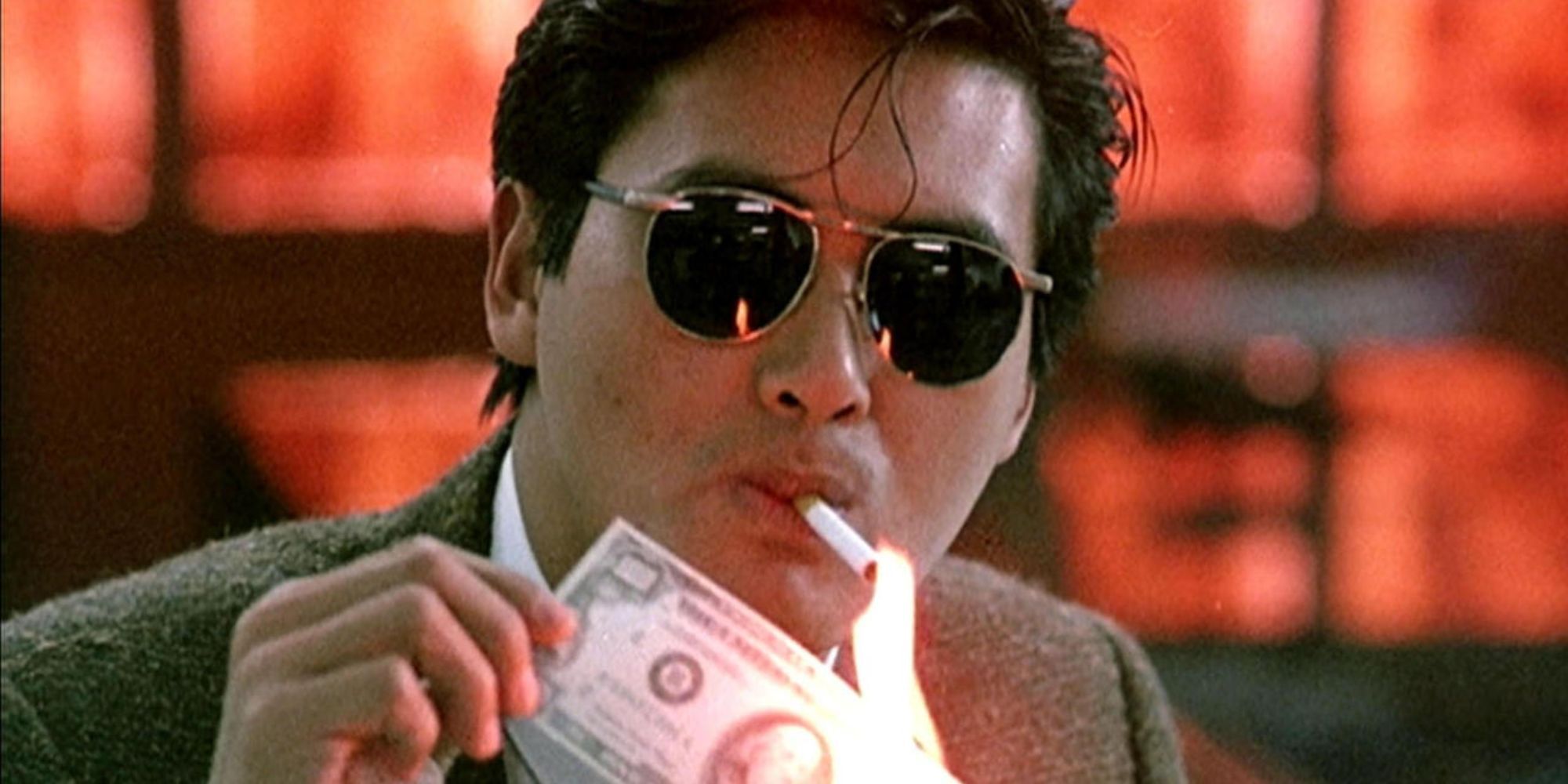 A Better Tomorrow revolves around two brothers, Sung Tse-Kit (Leslie Cheung), a successful counterfeiter who gets involved with organized crime, and Sung Tse-Ho (Ti Lung), an honest police officer who becomes conflicted when he discovers his younger brother's criminal activities. As Sung Tse-Kit's criminal world collides with Sung Tse-Ho's relentless pursuit of justice, the bond between the brothers is tested.
The film is regarded as a classic of Hong Kong cinema and has had a significant impact on the action genre. A Better Tomorrow masterfully combines action, drama, and brotherhood themes to tell a gripping and deeply moving tale. Chow portrays Mark Gor, a skilled hitman seeking redemption and a loyal friend to the Sung brothers. His performance exemplifies his capacity to convey the nuanced internal conflict that Mark Gor experiences as he struggles to balance his devotion to his criminal family with his aspirations for a better life.
2
'Hard Boiled' (1992)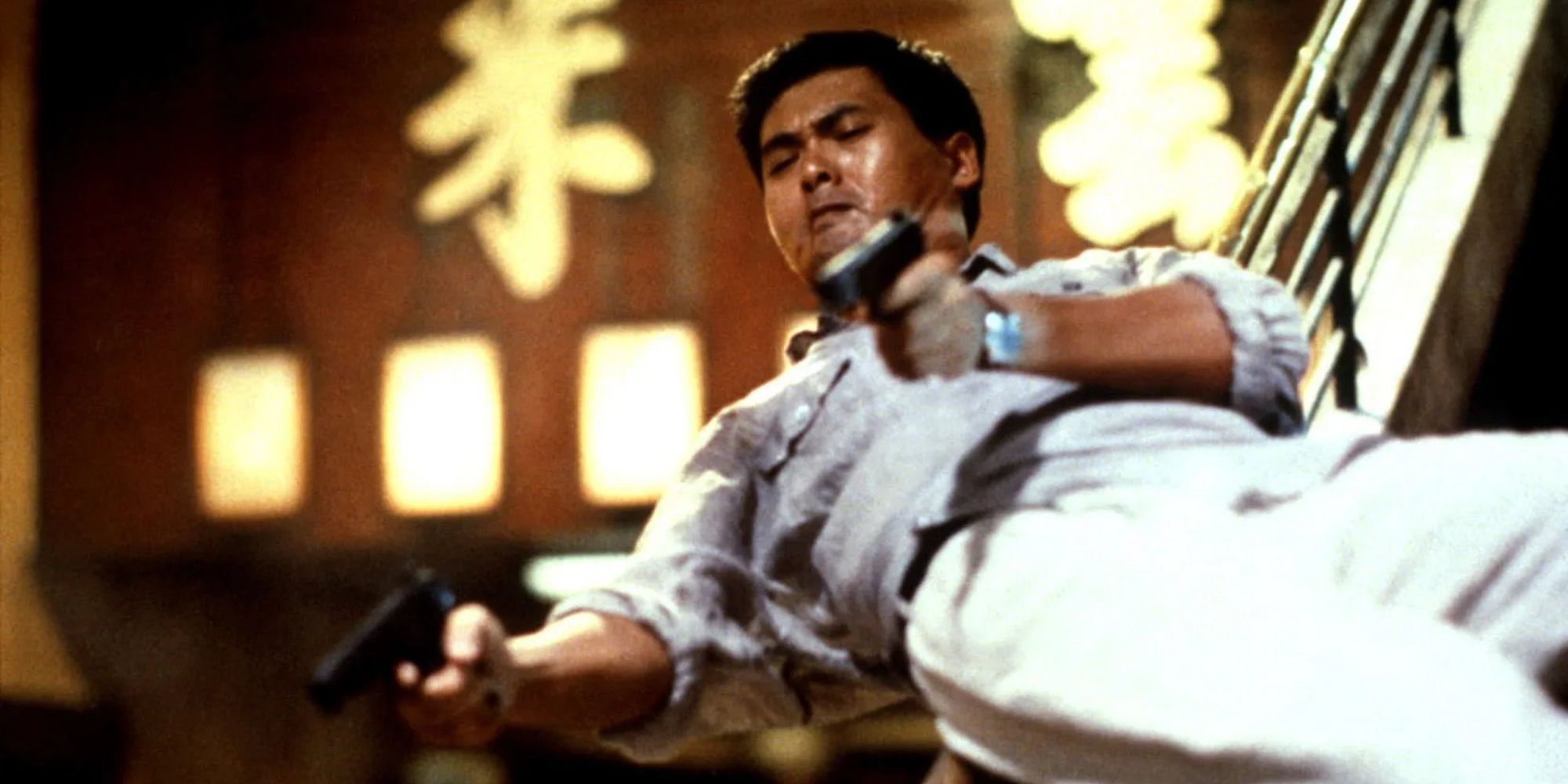 Set in the gritty underworld of Hong Kong's crime scene, Hard Boiled follows Tequila Yuen (Chow) as he discovers a weapons smuggling operation led by Johnny Wong (Anthony Wong). Thus, Tequila teams up with an undercover cop named Tony (Tony Leung) to try and dismantle the criminal syndicate.
Hard-Boiled is widely acclaimed as one of the greatest action films ever made which received positive reviews from critics and is regarded as a landmark in the action genre, particularly for its innovative action sequences and dynamic storytelling. Chow's portrayal of Tequila showcases his exceptional physicality and command of the screen, especially during the film's explosive action sequences. It also further solidifies his status as a legendary action star.
1
'The Killer' (1989)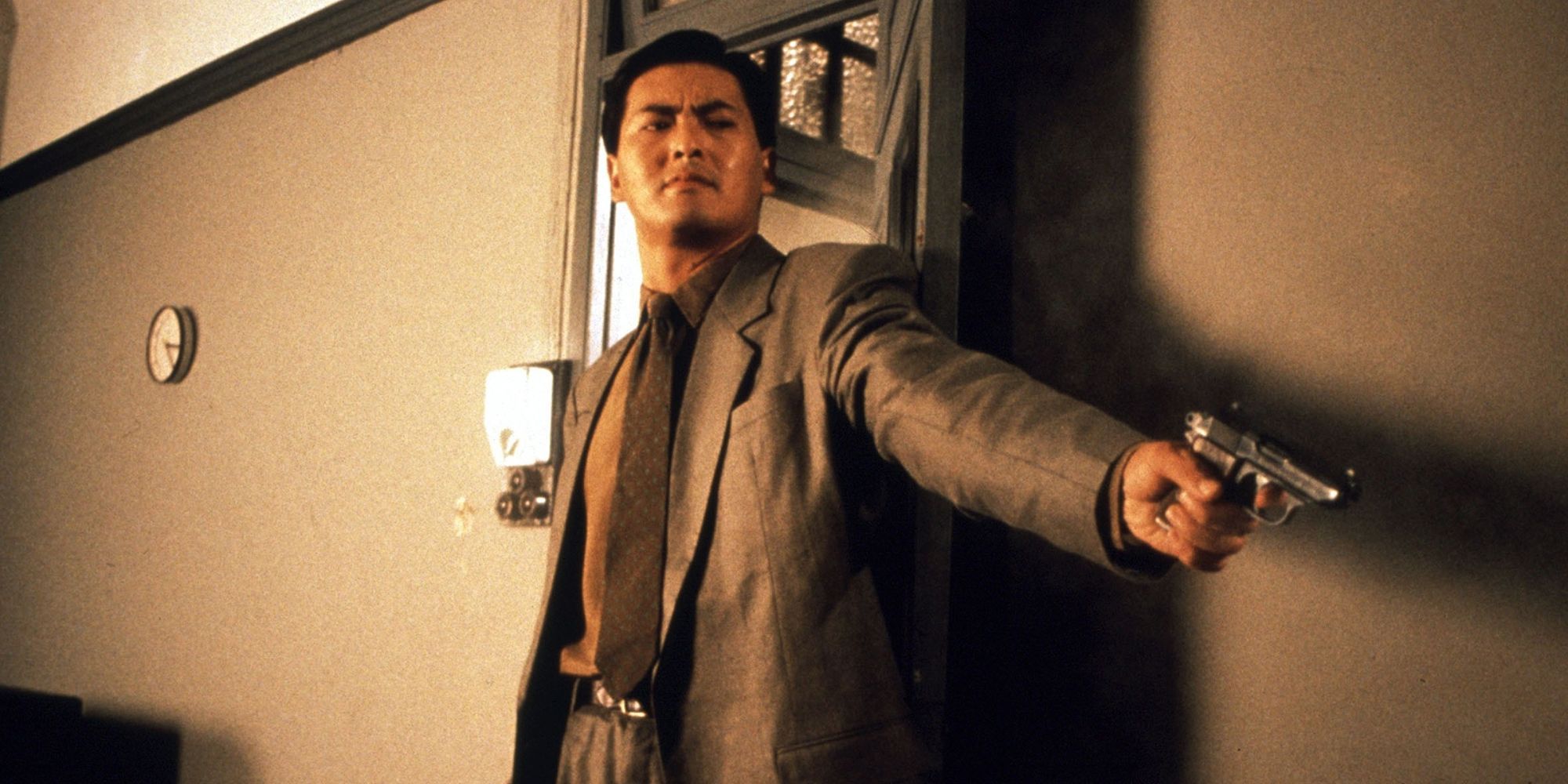 The Killer revolves around a contract killer named Ah Jong (played by Chow), who accidentally blinds a woman named Jennie (Sally Yeh) during a shootout. Filled with guilt, Ah Jong decides to take on one final job to earn money for Jennie's eye surgery and ultimately retire from his life of crime. However, complications arise when the triad boss learns about Ah Jong's plan and sends assassins to eliminate him.
The Killer which is renowned for its stylish action sequences and emotional depth, features director John Woo's recognizable characteristics, including slow-motion gunfights, exquisite choreography, and profound moments of contemplation. Moreover, Chow's performance as Ah Jong is widely regarded as one of his most iconic and powerful roles which he brings a perfect mixture of coolness, charm, and vulnerability to the character, capturing the tormented soul of a hitman seeking redemption.
NEXT: The 10 Best Zhang Yimou Movies, Ranked According to Rotten Tomatoes
Source: https://dominioncinemas.net
Category: Lists