Over the last couple of years, Star Wars has brought back several of the franchise's classic elements while leaving others in the dust, but which one of these old-school touches does Ahsoka bring back? The opening crawl! How could it be Star Wars without it? First of all, you're right. Second of all, Star Wars has continued to use the opening crawl in recent years, but only in three movies. That's right, the sequel trilogy all bore the classic opening crawl, and since then, it has been given the boot. But why is that? Why ditch such an integral element of the series, just to put nothing else in its place? Is it because the crawl didn't originate with this franchise, and actually first appeared elsewhere? Whatever the reason may be, despite being absent for a few years, we don't have to ask this question any longer.
you are watching: 'Ahsoka' Brings Back This Iconic Star Wars Element
Is there anything as influential as Star Wars? Its combination of science fiction and fantasy, little guy vs. big bad storytelling, operatic nature, killer score, and incredible world-building were all game-changing in 1977, the first time we ever basked in a Galaxy Far, Far Away. Hardly any movies are as fantastically conceived as these, whether we're talking about character designs, the writing, or the ways that these movies literally play out in front of us. Huge Star Wars fans know this, but not everyone is aware that the franchise has actually borrowed a great deal from other properties. What feels like the most well-thought-out movie franchise of all time is just George Lucas knowing exactly which influential hats to pull from when he first conceived of Star Wars.
The Origins of the Opening Crawl in 'Star Wars'
When George Lucas was first starting to make a name for himself in the film industry, he had big plans. Lucas sought out the rights to Flash Gordon, an old space opera serial from the 1930s, but ultimately, his plans fell through. That didn't stop the filmmaker from still wanting to bring a sci-fi fantasy world to the big screen, but now he had to start from the ground up. But just because Lucas couldn't make Flash Gordon, didn't mean he couldn't pull from it. Of course, this comes with gigantic sci-fi worlds and battles between good and evil, but it also means pulling from the elements that made Flash Gordon so unique, and ultimately what made Star Wars feel so unique. This means pulling elements like the opening crawl!
The Advantages of Using an Opening Crawl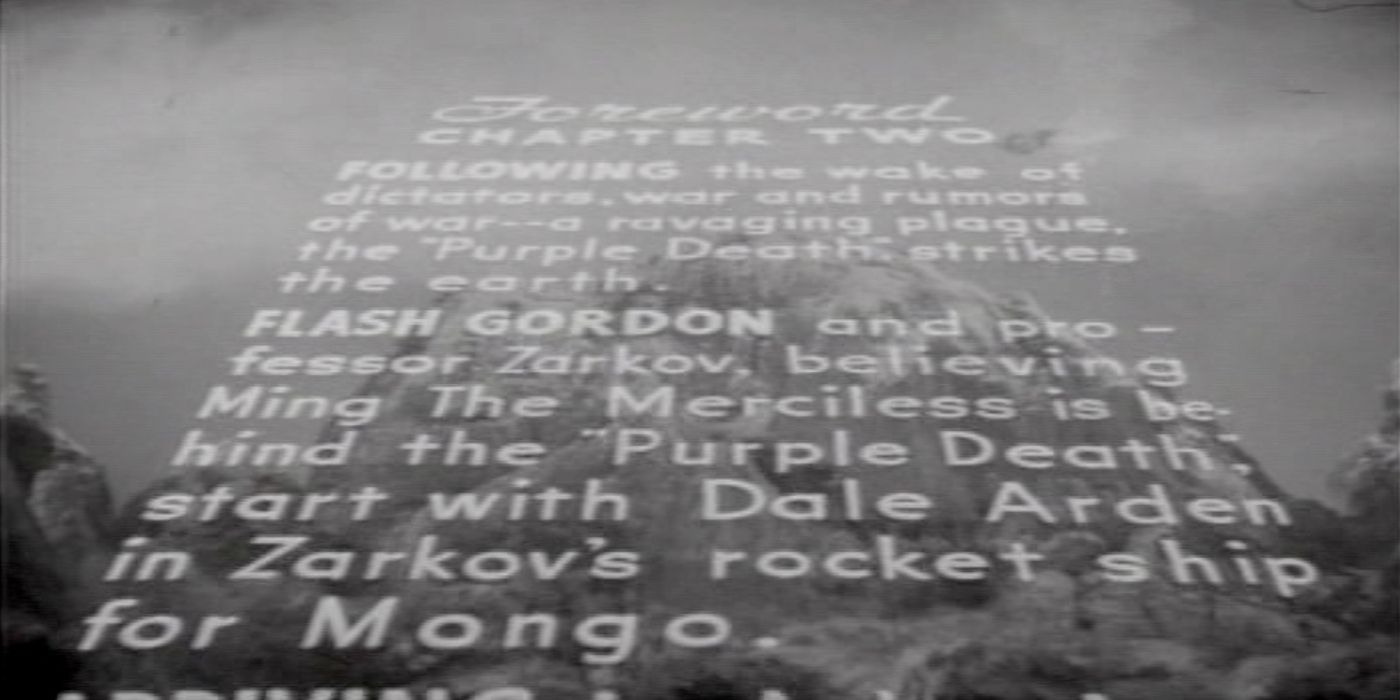 Flash Gordon had an opening crawl, so why shouldn't Star Wars? It's the perfect tool with which to open a Star Wars movie. With the amount of story that takes place in between movies and how much is happening during the timeline of a movie that we don't see on screen, the opening crawl always catches you up to speed on a lot of stuff that you've missed, and everything you need to know before the next two hours transpire. Don't think of it so much as a recap of previous movies, if anything you can look at the opening crawl as a means of getting viewers riled up for what they're about to see.
RELATED: Star Wars' Galaxy Far, Far Away Is Actually Way Larger Than You Think
Opening Crawls Are Tone Setters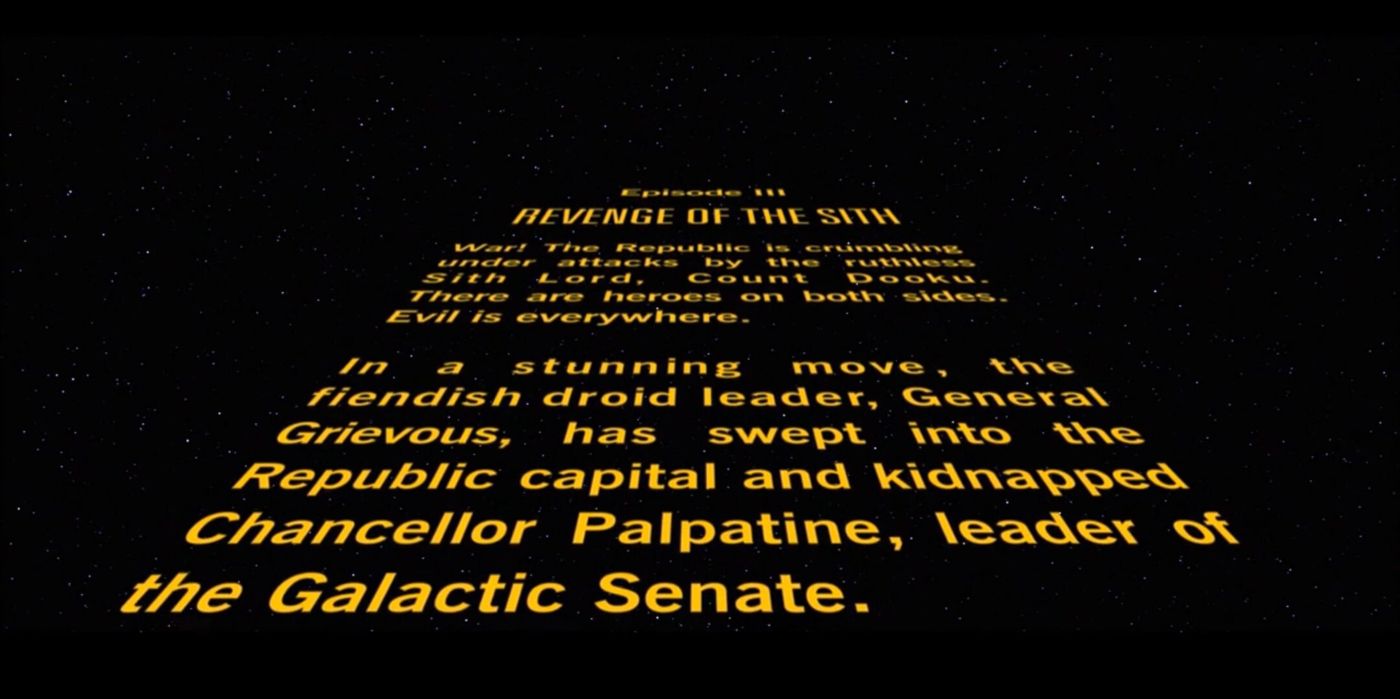 Straight out of the gate, an opening crawl sets the tone for a Star Wars movie (and now a show!), and lays the groundwork for what all is to come. Sometimes, these crawls promise a kick-ass Star Wars movie ahead! The opening crawl of Revenge of the Sith, comically opens with a single word,"War!" And that, there is a lot of in Episode III. It then goes on to tell us all about a new big bad named General Grievous (Matthew Wood), that Palpatine (Ian McDiarmid) has been kidnapped, and that Anakin and Obi-Wan (Hayden Christensen and Ewan McGregor) are on their way to rescue him. Sounds like a blast!
On the other hand, you have opening crawls like the one in The Phantom Menace, which reads a whole lot more like social studies homework. The taxation of trade routes, trade federations, the congress of the Republic, all really makes you say "Boy, I can't wait to watch this Star Wars movie!"… right? Nothing is more bizarre than the opening of The Rise of Skywalker though, which begins with "The dead speak!" and then goes on to sound like a fever dream of a Star Wars story. Honestly, fitting.
'Star Wars' Movies That Didn't Use the Opening Crawl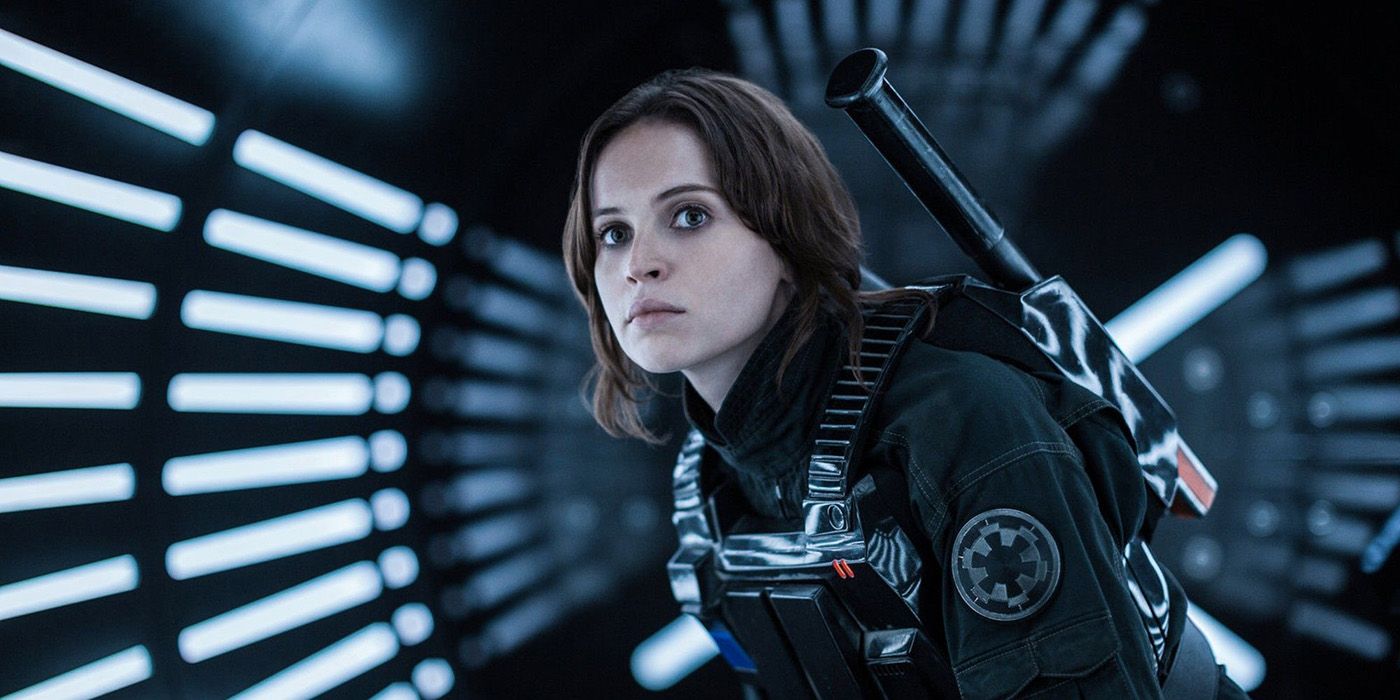 It would be hard to make the case that opening crawls are detrimental to Star Wars movies, but they do make them way more fun. Since Disney started making these movies, they have only used the crawl in the episodic features. I suppose this is a move to make them feel more special and set them apart from other movies like Rogue One, which has no crawl at all, and Solo, which opens with a paragraph block of text that sets the stage but doesn't crawl up the screen. This was true for the other non-episodic movies of the franchise well before Disney ever stepped in. Neither of the Ewoks movies has an opening crawl, nor does the 2008 Clone Wars animated movie. The latter opens with a voiceover playing over a montage of Clone Wars-era battles, catching you up to speed with where that movie takes place. So basically, it has the same intention as the crawl… just way worse.
Bringing the Opening Crawl Back for TV Shows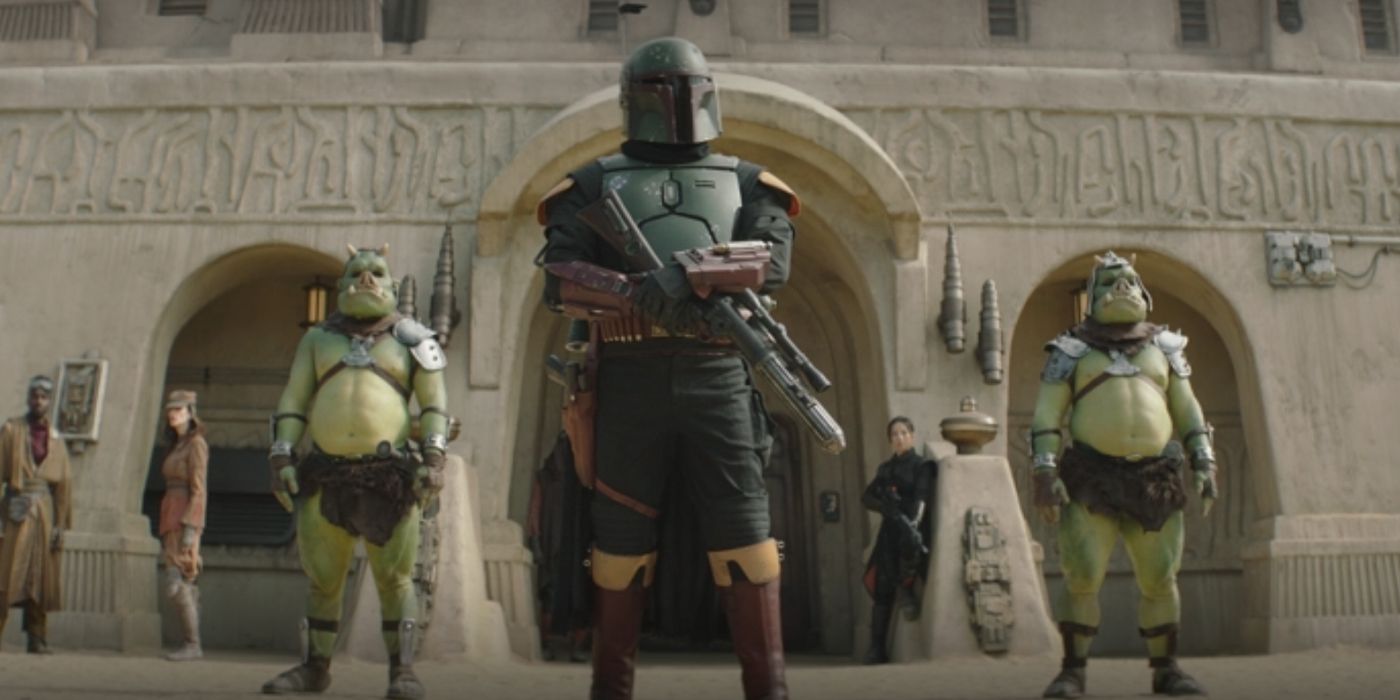 Although I've been making the point that the movies benefit greatly from a crawl, using them in a show is an interesting choice. If you're using the crawl in every single episode, that feels a bit odd. Given that these episodes usually kick off right where the last episode ended, a crawl doesn't feel necessary to catch people up. That being said, using one at the beginning of a season is a strong move, given the amount of in-universe time that takes place between seasons. The Mandalorian and other Star Wars shows like The Book of Boba Fett didn't necessarily suffer from not having a crawl, but they do lose a signature element of the franchise in the process.
If Disney wants to win fans all the way back to Star Wars, they need to realize that the lightsabers, aliens, and the rest of the very on-the-nose touches of these series' aren't the only things that make fans love this franchise. There are smaller aspects that make the franchise uniform, and the crawl is one of those pieces. Sure, Ahsoka does its own thing with the crawl by having it go straight up the screen, instead of at an angle, and has a red font, but that's fine. Putting a new spin on things keeps them fresh! Not having them at all just leaves a hole in the greater Star Wars equation.
With how important it has been to the franchise, it was a wise move to bring the opening crawl back for Ahsoka. Hopefully, more Star Wars properties continue to use it moving forward, and those at Lucasfilm continue to embrace the series' many underappreciated hallmarks that made it so special to begin with.
Source: https://dominioncinemas.net
Category: TV