There's a case to be made that Westerns in general are somewhat underrated, especially nowadays. It was once a consistently popular genre, especially around the middle of the 20th century, perhaps not appealing to viewers quite so much in a post-1960s world. That being said, it's a genre that by no means has died or gone away; more so that there aren't quite as many being made as there used to be in decades past.
The following movies might well be doubly underrated, as a result, being lesser-known films within a genre that had its heyday quite a while ago. Fans of Westerns both traditional and non-traditional ought to seek these titles out, though, since they tend to bring unique narratives or themes to a familiar genre, perhaps being less-than-famous because they're a little more niche or offbeat. They're still Westerns, though, and they're still interesting, and are ranked below from good to great.
10
'Mad Dog Morgan' (1976)
Dennis Hopper was an actor best known for scene-stealing supporting roles, but every now and then, he got the chance to shine in a leading role. This was the case for the Australian film Mad Dog Morgan, which sees Hopper in the titular role, playing an infamous figure who really existed in Australia back in the 19th century, and was known as a bushranger (essentially just an outlaw living in the Australian bush/wilderness).
It's honestly a very strange and twisted movie, with Dennis Hopper giving an expectedly odd performance, and the film's visuals being trippy in a sometimes headache-inducing way (it feels intentional, though). It's an unusual movie that won't appeal to everyone, but it puts a unique spin on the Western genre, thanks to its setting and bizarre style.
9
'Lonely Are the Brave' (1962)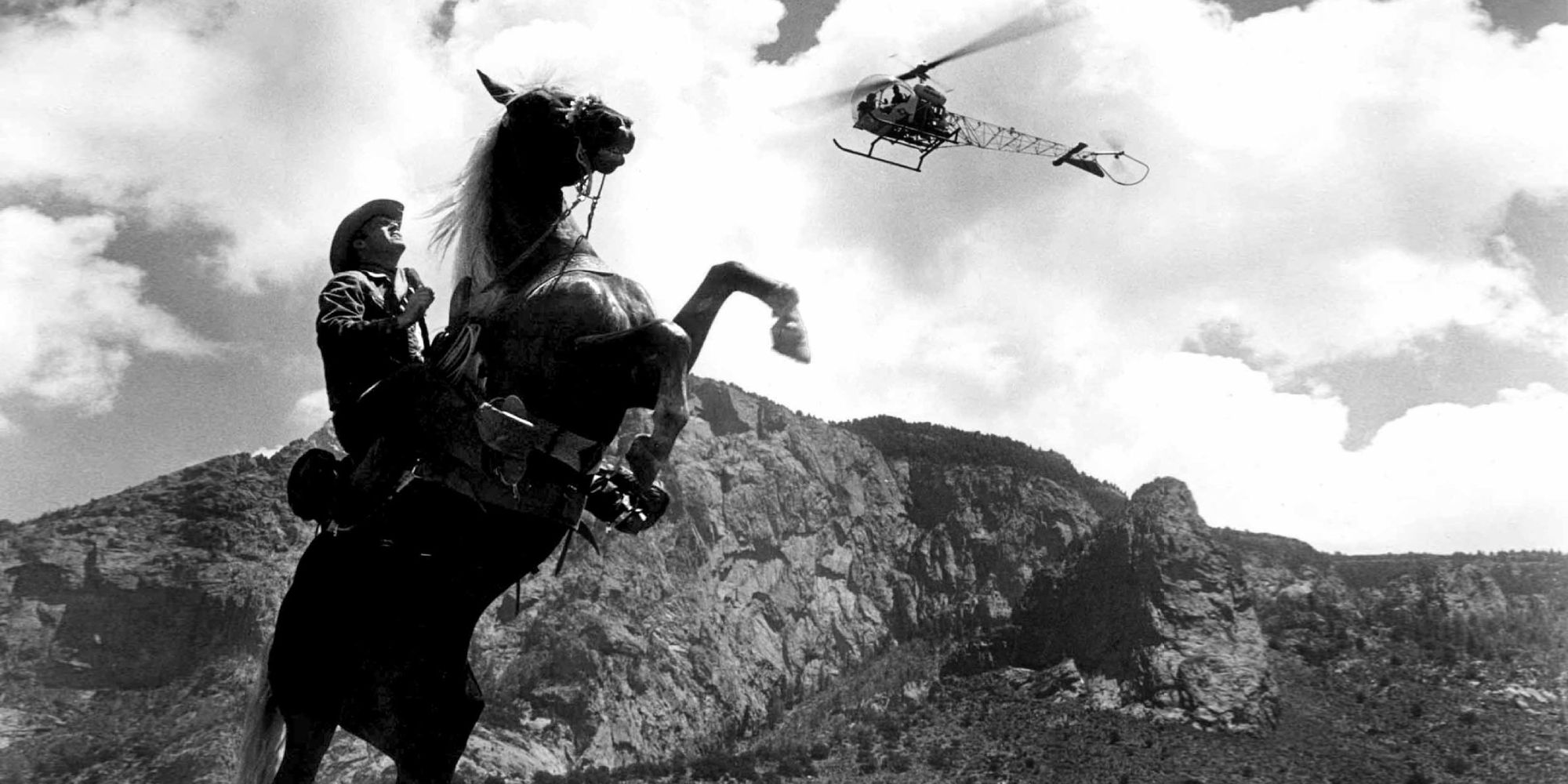 Lonely Are the Brave is a Western that follows a man stuck living as though he's in the Old West, despite the film being set in modern times (well, set at the same time the movie was released). Kirk Douglas plays this man: a troubled Korean War veteran, and someone who ends up getting clashing with the law, finding himself pursued by lawmen across New Mexico.
It has an impressive cast that also includes Gena Rowlands, Walter Matthau, and George Kennedy, and explores its novel premise in an interesting and oftentimes emotional way. It's not talked about a great deal, when it comes to discussing great Westerns, but it holds up well and is worthy of more widespread appreciation.
8
'The Man from Snowy River' (1982)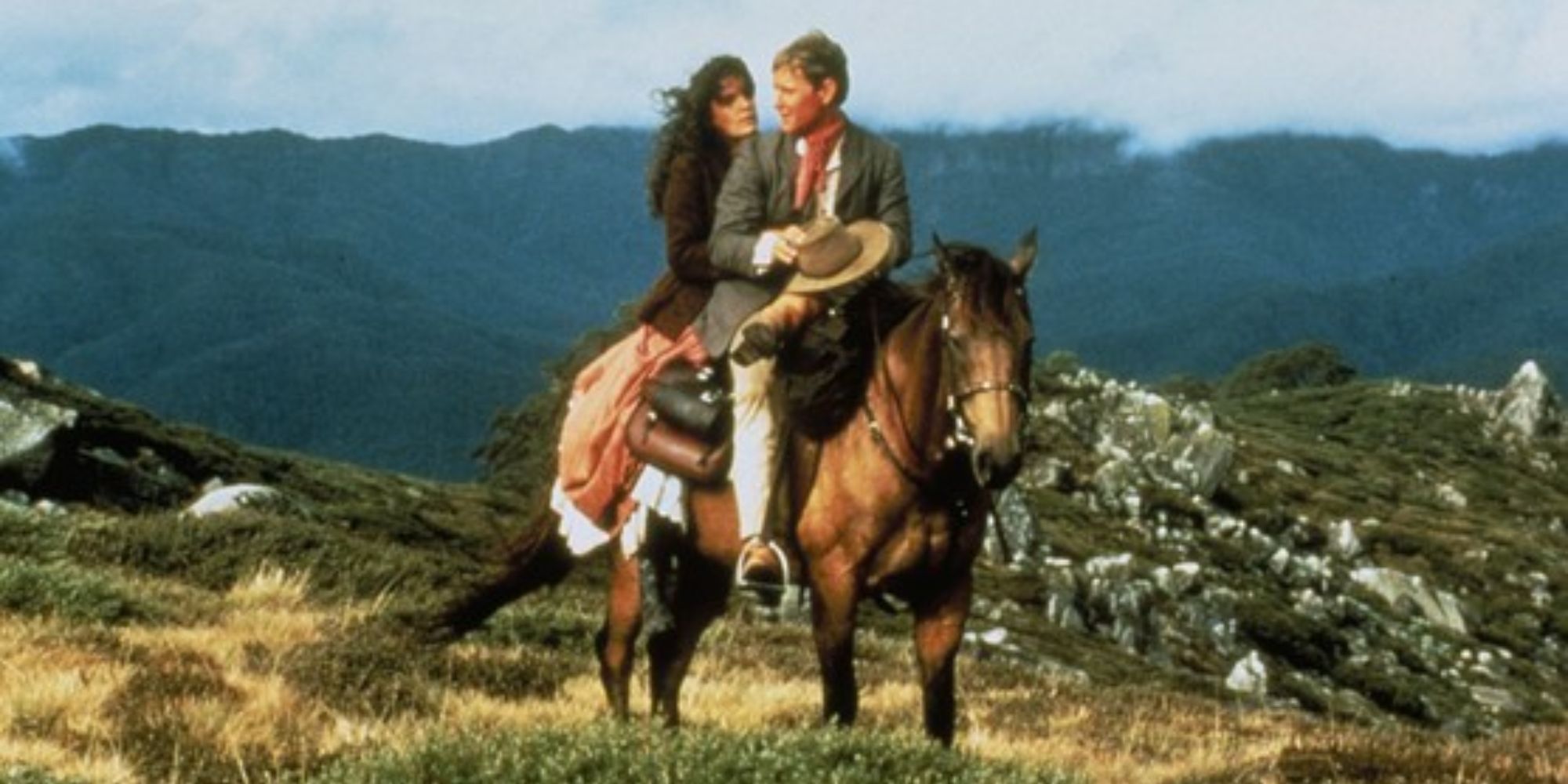 Speaking of Kirk Douglas, he also shows up in The Man from Snowy River, a film that can also be compared to the aforementioned Mad Dog Morgan, seeing as it's set in Australia. It follows a young man who's grappling with the loss of his father, and finds himself needing to earn enough money to allow the family farm – which he's now in charge of – to survive through such tough times.
see more : The 15 Best Horror Movie Quotes, Ranked Scary to Scariest
Douglas plays two roles here (as a pair of brothers), with the rest of the cast largely made up of Australian actors. It's well-known within the country it was made (and based on an iconic poem of the same name by Banjo Paterson), but remains less well-known outside Australia, and perhaps deserves a little more exposure.
7
'Two Mules for Sister Sara' (1970)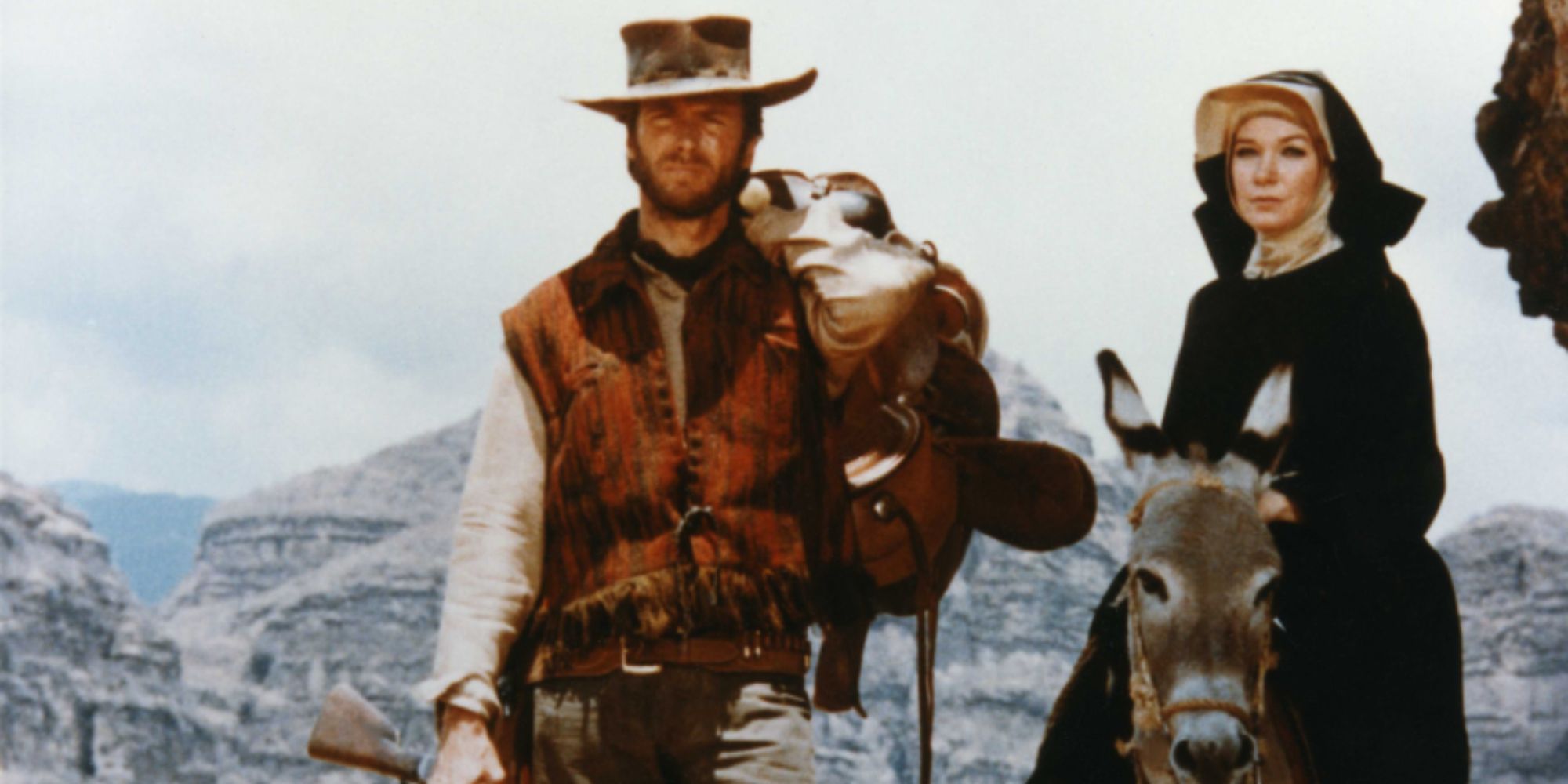 Of the various Westerns Clint Eastwood's appeared in, Two Mules for Sister Sara doesn't tend to rank among the most well-known. Released in 1970, he was a fairly big star at this point, thanks to the TV show Rawhide and the Dollars Trilogy, but for whatever reason, this one is a little obscure, at least as far as Clint Eastwood Westerns go (he is one of the biggest names associated with the genre, after all).
RELATED: The Best Clint Eastwood Movies of All Time, Ranked
It's a pretty good movie, though, also starring Shirley MacLaine as the titular nun, and having a premise that sees her and Eastwood's characters banding together to survive a trek through the Old West. It's got some fun action/adventure scenes, a little comedy, and strong visuals overall, benefiting from the direction of frequent Eastwood collaborator Don Siegel.
6
'The Cowboys' (1972)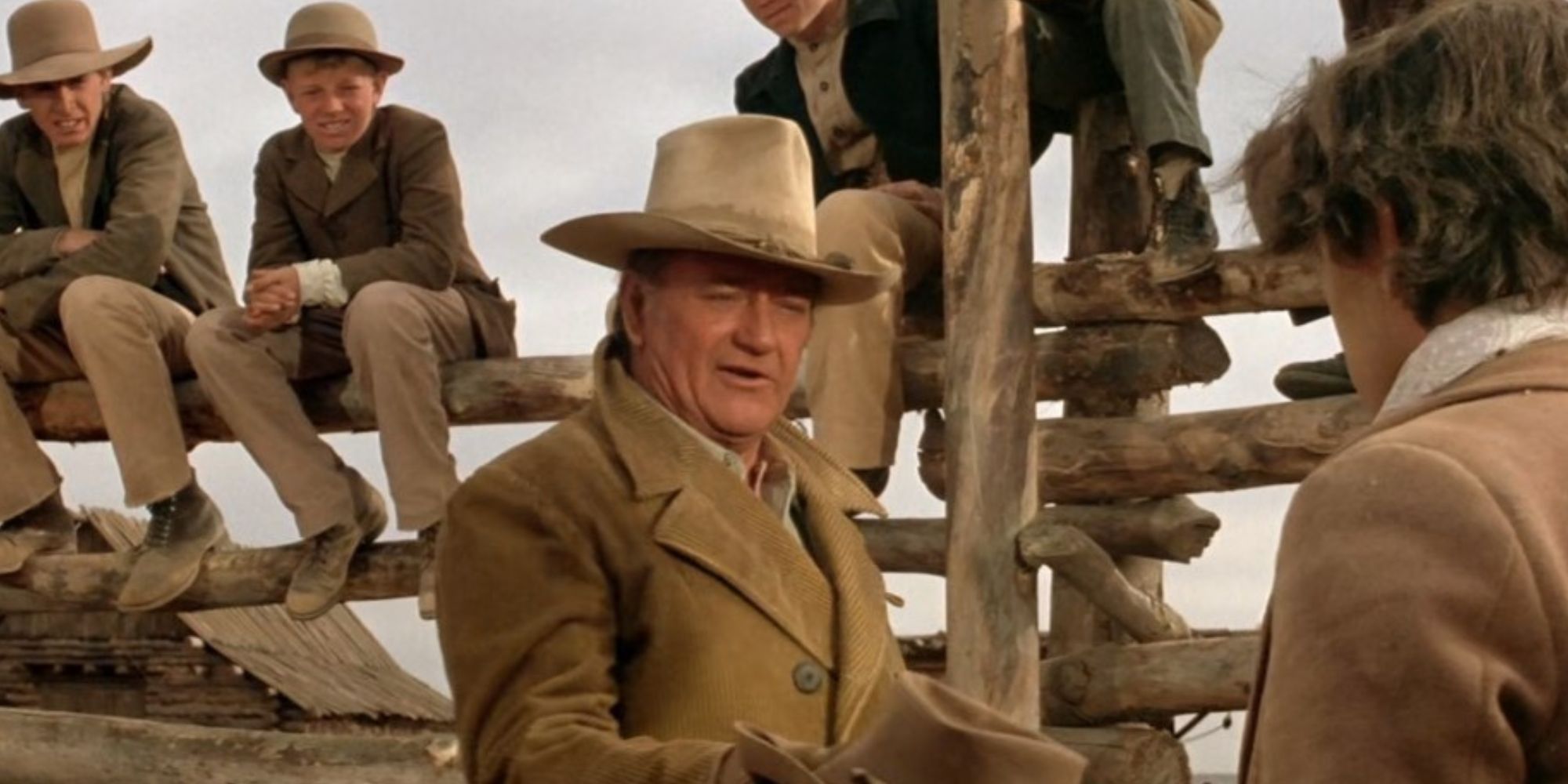 Though Eastwood is tied strongly to the Western genre, if there was one actor who's most closely associated with it, it would probably be John Wayne. He appeared in almost too many Westerns to count, with his earliest supporting/starring roles dating back to the 1930s, and his final Western roles being in the 1970s, before he passed away at the age of 72 in 1979.
One of his last Westerns ended up being his best: 1972's The Cowboys. It doesn't get quite as much appreciation as titles like The Man Who Shot Liberty Valance, Stagecoach, and The Searchers, but it's a high-quality film, and one that pushes certain boundaries that other John Wayne movies don't. It's got a degree of bite and edge to it that makes it hold up well, even when watched today.
5
'The Ballad of Cable Hogue' (1970)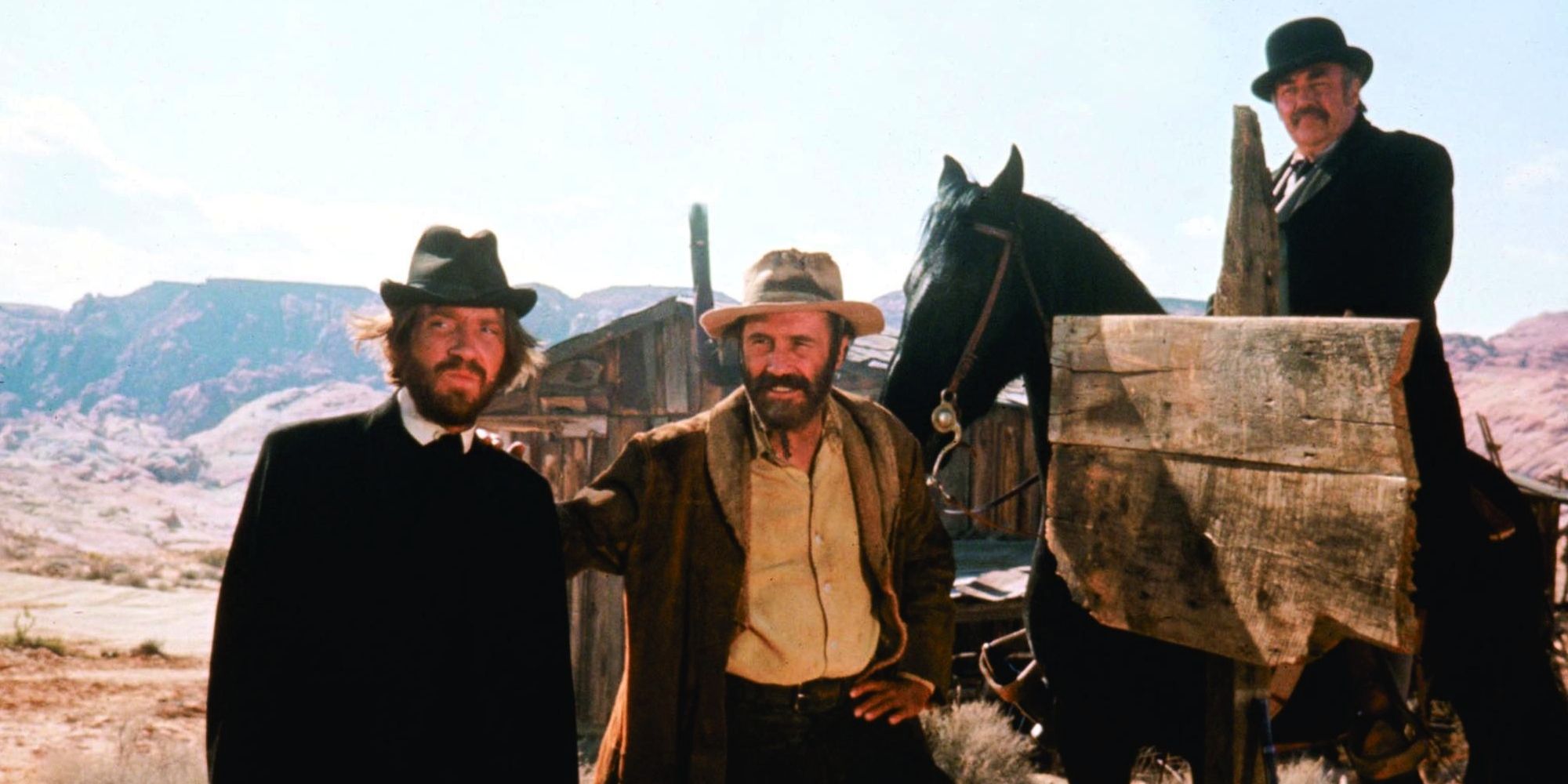 Sam Peckinpah was a legendary filmmaker best known for making Westerns that were exceedingly violent, dark, and oftentimes cynical, best exemplified by movies like The Wild Bunch and Pat Garrett & Billy the Kid. But he changed things up a little with The Ballad of Cable Hogue in 1970, which was less gruesome and proved surprisingly comedic for a Peckinpah film.
Its story (about the titular character trying to make his own way in the Old West) has its serious moments, but also feels quite breezy compared to the other Westerns Peckinpah was known for. It's a fun and genuinely entertaining film, and it standing in contrast to the rest of his filmography honestly just makes it all the more interesting to watch.
4
'The Missouri Breaks' (1976)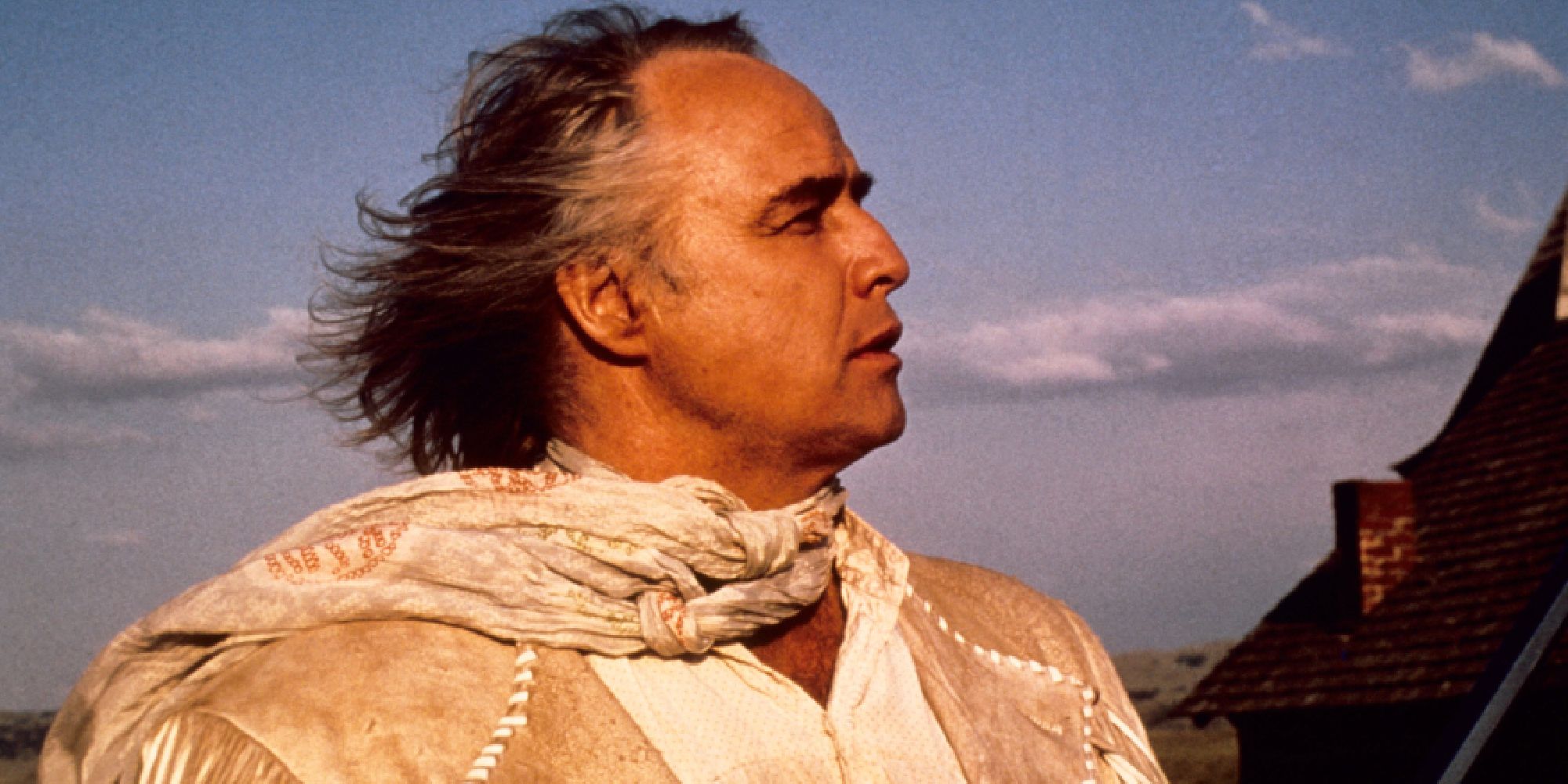 see more : The 10 Best Animated Movies of the 2000s, According to Letterboxd
It's strange that a Western starring two of the biggest and best actors of all time – Jack Nicholson and Marlon Brando – is still relatively underappreciated, but life can indeed be strange sometimes. The film they were both in was The Missouri Breaks, with it coming out just four years after Brando had won his second Oscar, and only one year after Nicholson had won his first.
RELATED: The Best Jack Nicholson Movies of All Time, Ranked
It is a strange film; maybe too strange for some, with Brando giving an offbeat performance as a lone sharpshooter given the task of hunting down the gang led by Nicholson's character. But it's compelling and engaging in its own unusual way, and well worth checking out for the pairing of its legendary lead actors alone.
3
'The New Land' (1972)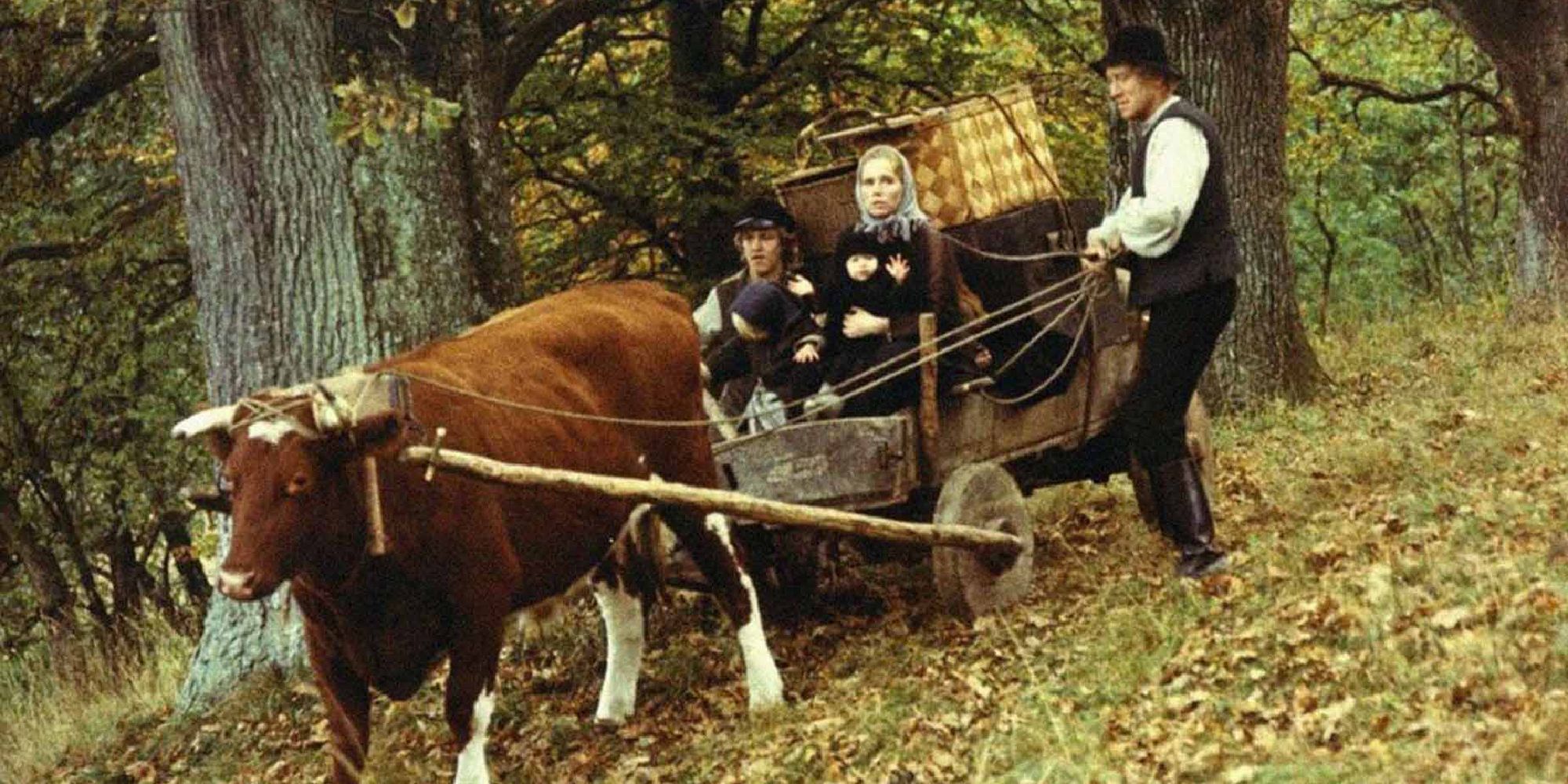 An epic that runs for a daunting yet rewarding 204 minutes, The New Land is the second half of a massive story that began in 1971's The Emigrants. Both films are lengthy and tell the story of a Swedish family traveling to America in the 19th century, with The Emigrants focusing on their harrowing journey, and The New Land showing how they adjust to life in America.
Given its setting, The New Land does have much more of a Western feel than The Emigrants, though it's still not a traditional Western, given its premise and sheer grittiness, with very little shied away from. It's a brutal and haunting movie, but a powerful one, excellently concluding the large-scale story begun in The Emigrants.
2
'The Great Silence' (1968)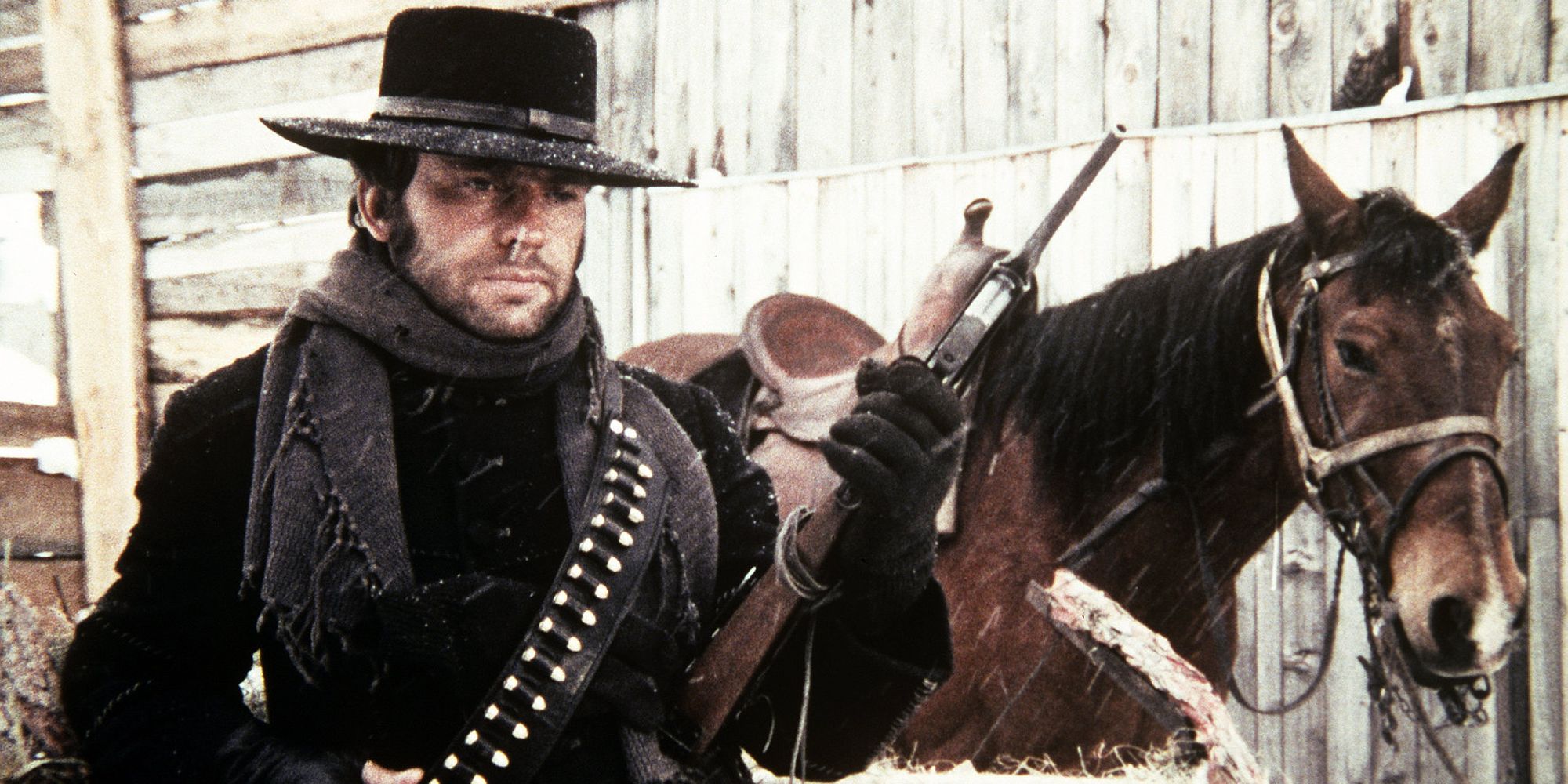 Western movies don't get much bleaker than The Great Silence, a violent yet powerful movie that is easily one of the greatest Spaghetti Westerns of all time. It follows a mute gunslinger who stands up to a group of vicious bounty hunters in a small town they're targeting, only to find he has his work cut out for him in a major way.
It memorably features an icy cold setting, with the harshness of the conditions on screen adding to the brutality of the villains, and making everything feel a great deal more intense and harrowing in the process. Ennio Morricone's music also adds to this feeling immensely, being yet another great score within the legendary composer's immense body of work.
1
'Duck, You Sucker' (1971)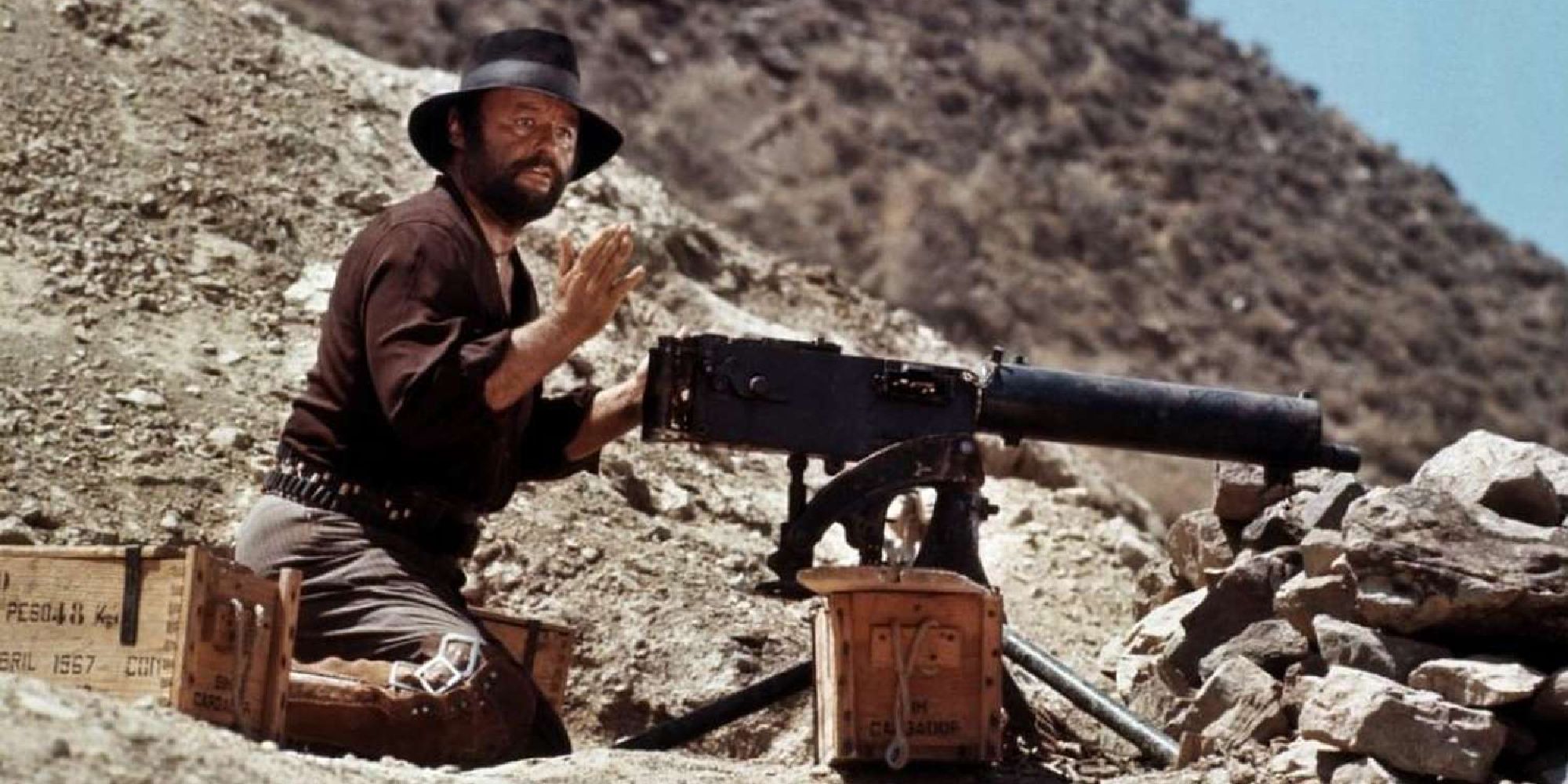 Sergio Leone directed several Westerns, and most are very well-known and beloved, including 1966's The Good, the Bad, and the Ugly, which is one of the most critically acclaimed of all time within its genre. However, his final Western, Duck, You Sucker, doesn't get quite as much appreciation, though is arguably just as deserving of obtaining classic status as any of his other movies.
It's set in the early 1910s, during the Mexican Revolution, and follows a bandit and an explosives expert beginning an unusual friendship while getting mixed up in the conflict. It's a strange yet absorbing movie, mixing humor, tragedy, and action to great effect, and is easily one of the best – and most underrated – Westerns of all time.
NEXT: Every Sergio Leone Movie, Ranked From Worst to Best
Source: https://dominioncinemas.net
Category: Lists