Prepare to be whisked away into a world where culinary creativity meets outrageous drag fabulousness. Drag Me to Dinner (2023), the brainchild of the dynamic duo Neil Patrick Harris and David Burtka is set to redefine the boundaries of reality competition shows with its unserious and outlandish take on the genre. This series invites audiences to immerse themselves in a glittering realm where two teams of talented drag queens, most of whom are alums of RuPaul's Drag Race, go head-to-head in a quest to throw the most delicious and memorable dinner parties ever witnessed in TV history.
Drag Me to Dinner is the ultimate fusion of gastronomic artistry and drag extravaganza, guaranteed to leave you craving more. It's time to unleash your inner diva and let the culinary chaos commence. Here's everything you need to know about Drag Me to Dinner.
When and Where Is 'Drag Me to Dinner' Coming Out?
The 10-episode series will officially premiere on Hulu on May 31, 2023.
If you haven't subscribed to Hulu yet, there's no need to worry! Hulu offers a variety of subscription options to cater to different entertainment preferences. One option is the ad-supported plan, which allows you to access their streaming library with occasional ads for $7.99 per month or $79.99 per year. However, if you prefer uninterrupted viewing without ads, you can choose the Hulu (No Ads) plan for $14.99 monthly. This plan provides access to most of the same movies and TV shows without any ad breaks. Furthermore, you can switch between plans and add-ons whenever you want. Hulu offers partner add-ons that can be added to eligible plans, such as ESPN+ for $9.99/month and Disney+ (With Ads) for $2.00/month (terms and conditions apply). Additionally, you can opt for premium add-ons like HBO Max ($14.99/month), SHOWTIME ($10.99/month), and more.
Watch the Trailer for 'Drag Me to Dinner'
Hold onto your wigs because the trailer for Drag Me to Dinner has landed, and it's a feast for the funny bone. Brace yourself for a wild ride as two teams of incredibly talented drag queens face off in each episode, competing to throw the most mind-blowingly fabulous dinner parties ever witnessed. The trailer makes it clear that Drag Me to Dinner is a delightful escape from the typical seriousness of most reality competition shows, embracing the exuberance and comedic charm of the personalities involved.
With each episode serving up a delicious mix of glamor, wit, and fierce competition, the stakes are high, and the pressure is on. Can these queens handle the heat in the kitchen and serve up a winning performance that will leave audiences gagging? Drag Me to Dinner is coming to serve up a delectable dish of laughter, fashion, and pure entertainment. Bon appétit!
So What's the Premise of 'Drag Me to Dinner'?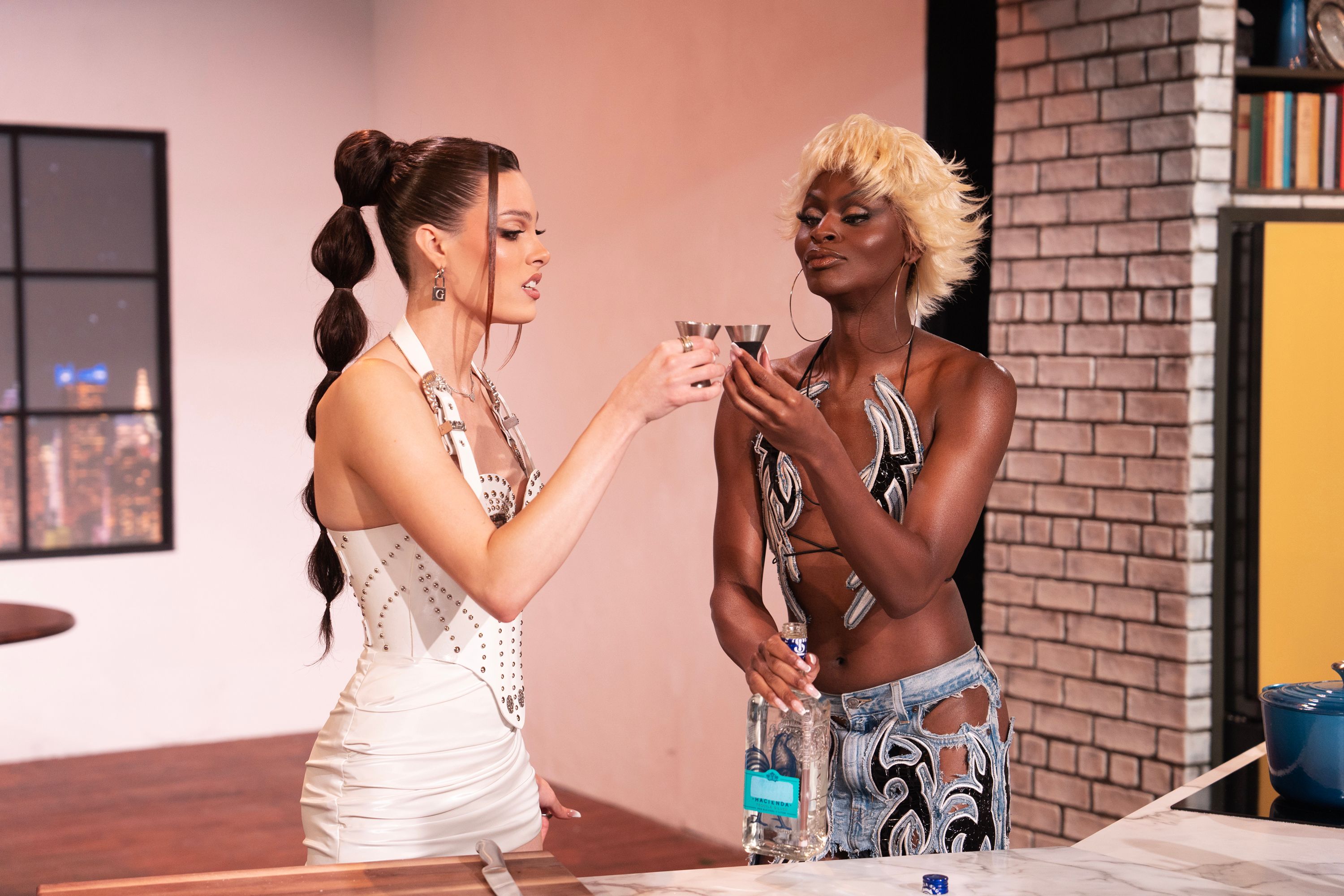 Prepare to be dazzled by the uproarious extravaganza that is Drag Me to Dinner. This show is a game-changer, breaking all the rules of traditional reality competitions and leaving the fourth wall shattered. Get ready for a wild ride as two teams of fierce and fabulous drag queens face off, battling to throw the most mind-blowingly glamorous, jaw-droppingly spectacular drag-tastic dinner parties ever witnessed.
The competing teams will be judged on multiple criteria: their tantalizing Food & Drink, awe-inspiring Design & Decor, and mind-blowing Entertainment & Overall Vibe. As the episode draws to a close, only one team will reign supreme, claiming the most magnificent "prize" in the history of television – The Glorious Golden Grater. Get ready to laugh, cheer, and be utterly amazed by the fabulousness unfolding before your eyes in Drag Me to Dinner.
Related:Drag Queen Nina West on Her Children's Book 'The You Kind of Kind' and Playing Divine in 'Weird'
Who Stars in 'Drag Me to Dinner'?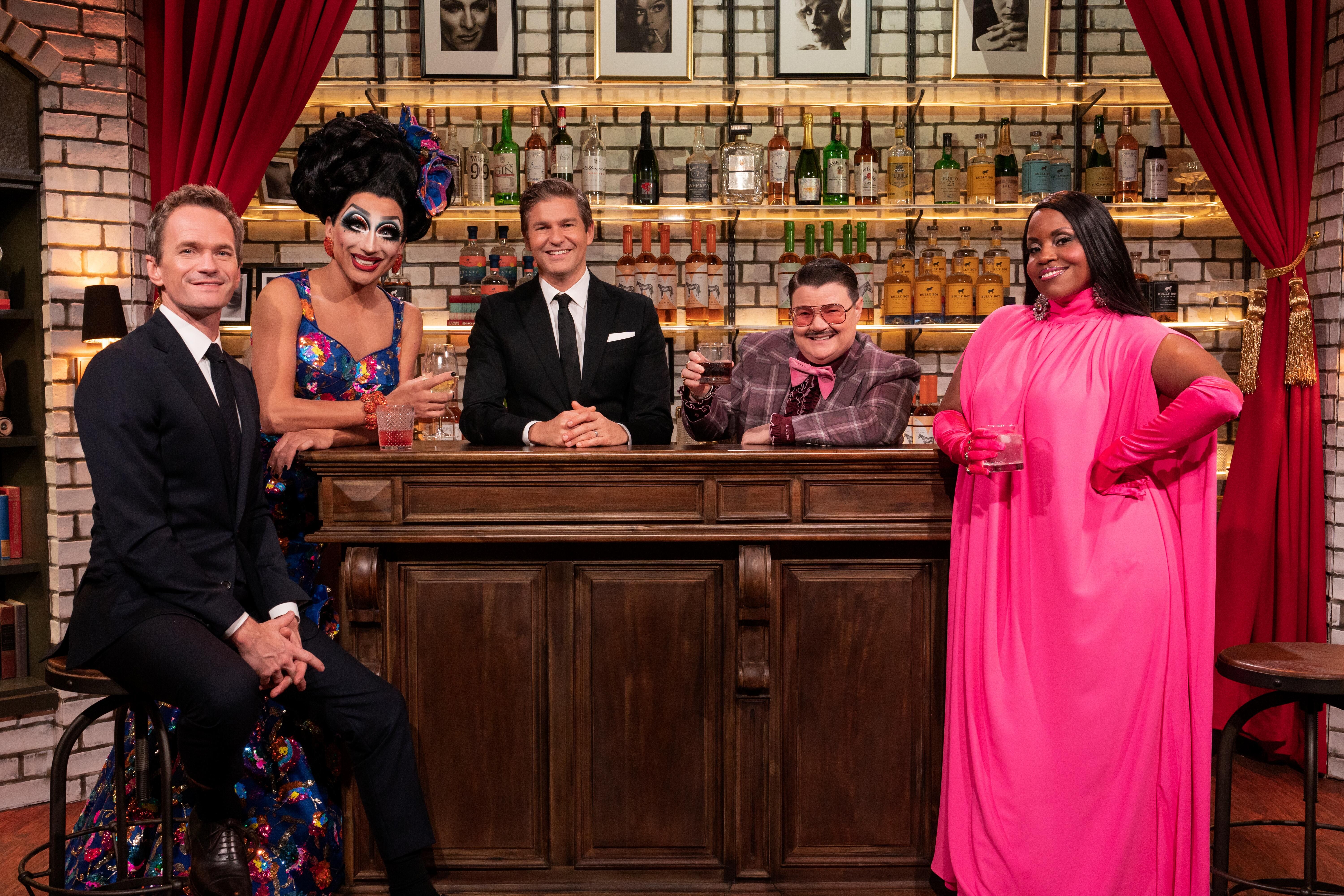 Guiding audiences through this outrageous adventure is none other than the sophisticated and stylish NYC legend himself, Murray Hill – the hardest-working middle-aged man in show business. Meanwhile, Burtka, a.k.a. the life of the (dinner) party, is responsible for expertly unveiling the unique theme for each episode. Leading the panel is Neil Patrick Harris, a true entertainment icon known for his versatile skills as an actor, singer, and host. This year, the How I Met Your Mother alum is also set to make an appearance in the upcoming Doctor Who sixtieth-anniversary special.
Joining him is the legendary drag superstar Bianca Del Rio. The winner of RuPaul's Drag Race Season 2, Bianca is known for her razor-sharp wit and unapologetic humor. She is a force to be reckoned with in the drag world, and her unwavering honesty (plus an impeccable sense of style) makes her the perfect judge to assess the contestants' drag-tastic performances. Completing the panel is the funny and fabulous Haneefah Wood (Hello Tomorrow), whom you may recognize from her role as Candace De La Brix in Nurse Jackie. A seasoned actress and comedian, she knows how to spot exceptional talent and deliver her critiques with a delightful blend of humor and insight.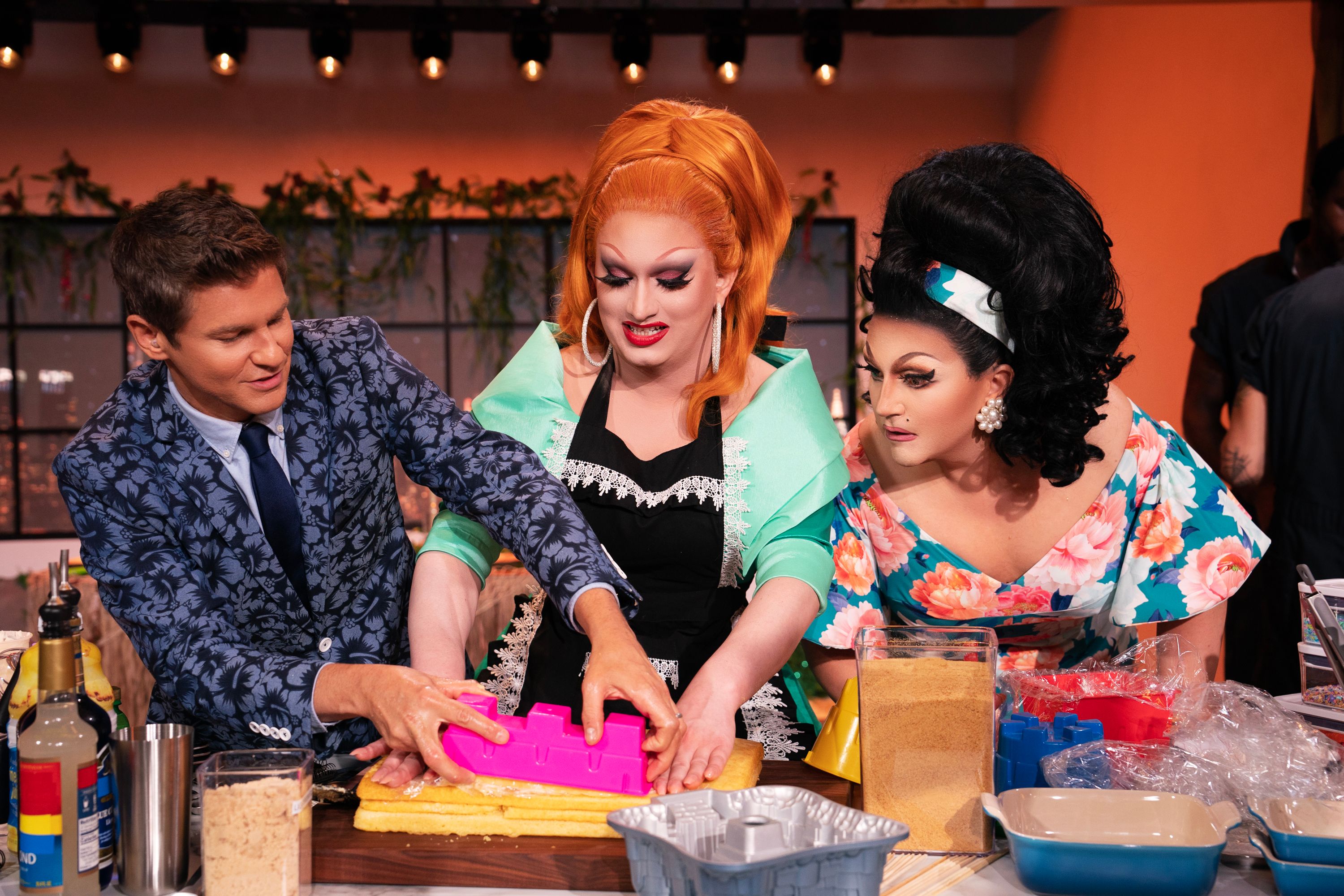 And what's a half cut-throat half-comical competition show without its contestants? Drag Me to Dinner proudly presents an outstanding lineup of 40 drag queens, many of whom have graced the stage of the renowned RuPaul's Drag Race. These queens are an exceptional mix of talent, style, and charisma, bringing their unique flavors to the table.
Prepare to be dazzled by the likes of Alaska, Alexis Mateo, BeBe Zahara Benet, BenDeLaCreme, Biqtch Puddin', Chelsea Piers, Darienne Lake, Detox, Gigi Goode, Ginger Minj, Heidi N Closet, Heklina, Jackie Beat, Jaida Essence Hall, Jasmine Rice LaBeija, Jinkx Monsoon, Kiki Ball-Change, Kim Chi, Latrice Royale, Manila Luzon, Marti Gould Cummings, Mayhem Miller, Meatball, Merrie Cherry, Morgan McMichaels, Mrs. Kasha Davis, Naomi Smalls, Nina West, Peaches Christ, Peachez Iman Cummings, Pixie Aventura, Raja, Rhea Litré, Selma Nilla, Sherry Vine, Symone, Thorgy Thor, Trinity the Tuck, Vanessa Vanjie Mateo, and Willam.
Who Is Making 'Drag Me to Dinner'?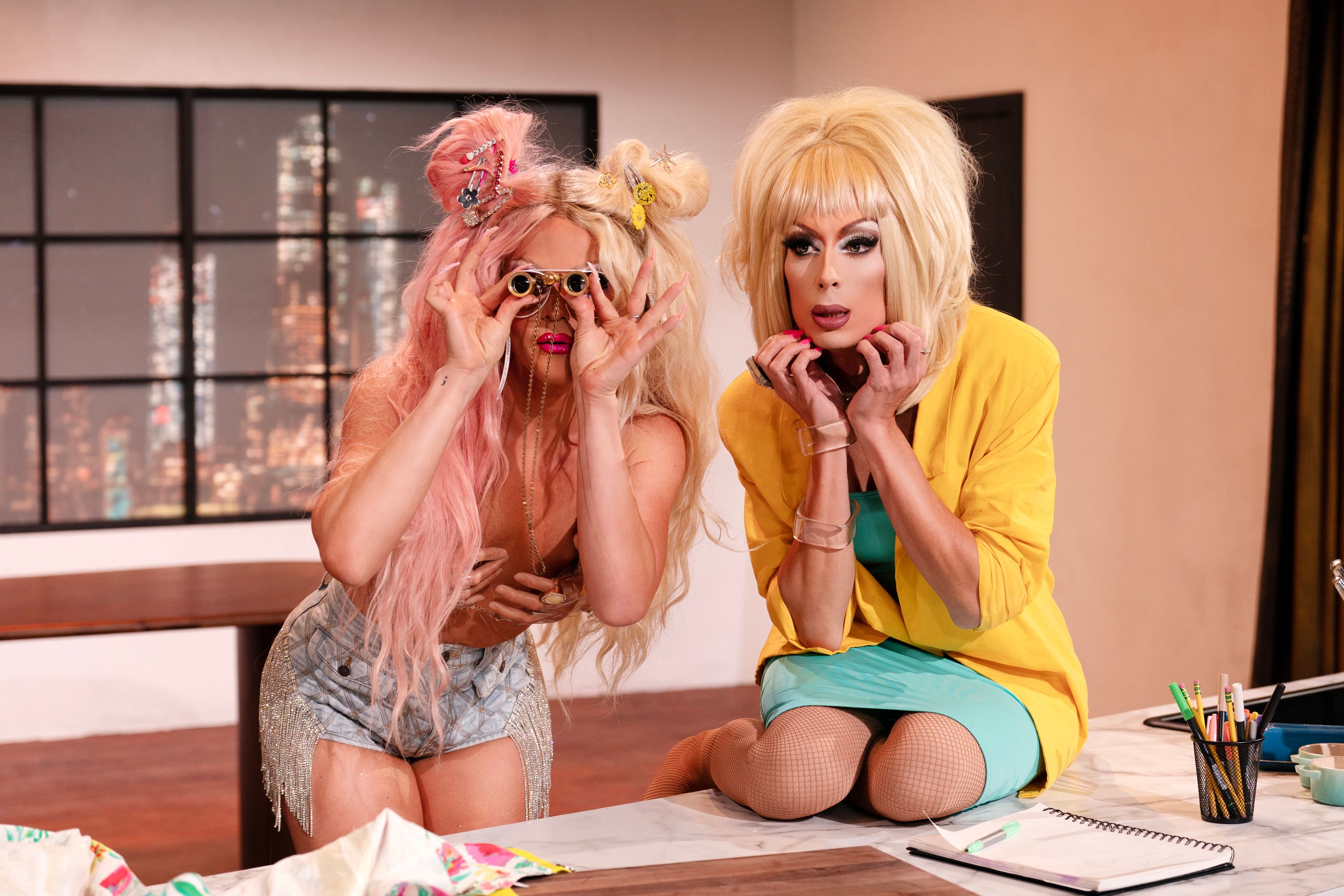 Behind the scenes of this fabulous show is a lineup of executive producers making the magic happen. Harris and Burtka bring their creative prowess as executive producers. Joining them are Todd Lubin from Boat Rocker's Matador Content and Jay Peterson from Boat Rocker, ensuring an unforgettable production. Chad Mumm and Mark W. Olsen represent Vox Media Studios, while David Chang, Dave O'Connor, Chris Ying, and Christopher C. Chen add their expertise as executive producers for Majordomo Media.
Leading the charge as showrunner and executive producer is the talented James Sunderland. Together, this dynamic team is set to deliver a show that will leave audiences spellbound and craving for more. Prepare for an experience like no other, brought to life by these visionary executive producers.
Source: https://dominioncinemas.net
Category: REALITY TV