Barbie, the record-breaking blockbuster film that painted theaters across the country pink this summer will be coming to IMAX theaters this September. And this morning, IMAX unveiled a new poster and teased the rerelease's new post-credit footage.
you are watching: 'Barbie' Is Bigger Than Ever in New IMAX Poster
Prepare for a New Look at Barbie Land
Barbie has proven to be a juggernaut at this summer's box office, breaking studio records and making its director, Greta Gerwig, the first solo female director to hit $1 billion at the box office. The sparkling, pink, and surprisingly thoughtful and feminist film brought viewers around the world to the magical world of Barbieland (and introduced a few too many men with guitars to the song "Push" by Matchbox Twenty). Starring Margot Robbie as the stereotypical Barbie in the midst of an existential crisis, and Ryan Gosling as the ever-yearning and horse-obsessed Ken, the film is a charming fish-out-of-water story that explores both the humor of Barbie's role in childhood play and the pain and uncertainty that comes with being a woman, and a human.
The film has seen impressive staying power in theaters and has seen an impressive level of engagement from fans both in person and online. A new IMAX release, complete with new-never-before-seen-post-credit footage, will be sure to bring fans back into theaters for another chance at visiting Barbie Land. The new poster for the IMAX release, which was unveiled today, shows Barbie in the scope and scale that she deserves as a giant of pop culture discourse.
A reference to the iconic film 2001: A Space Odyssey, the image shows Barbie standing tall in her original outfit: a black and white striped bathing suit. She stands tall in an orange-tinged landscape, her head blocking out the sun. At her feet is a group of girls, each holding a scrappy baby doll. They look up at Barbie in awe, as Barbie has ushered in a new age for girlhood, and play.
Barbie is set to make its IMAX debut on September 22. Check out the new poster down below: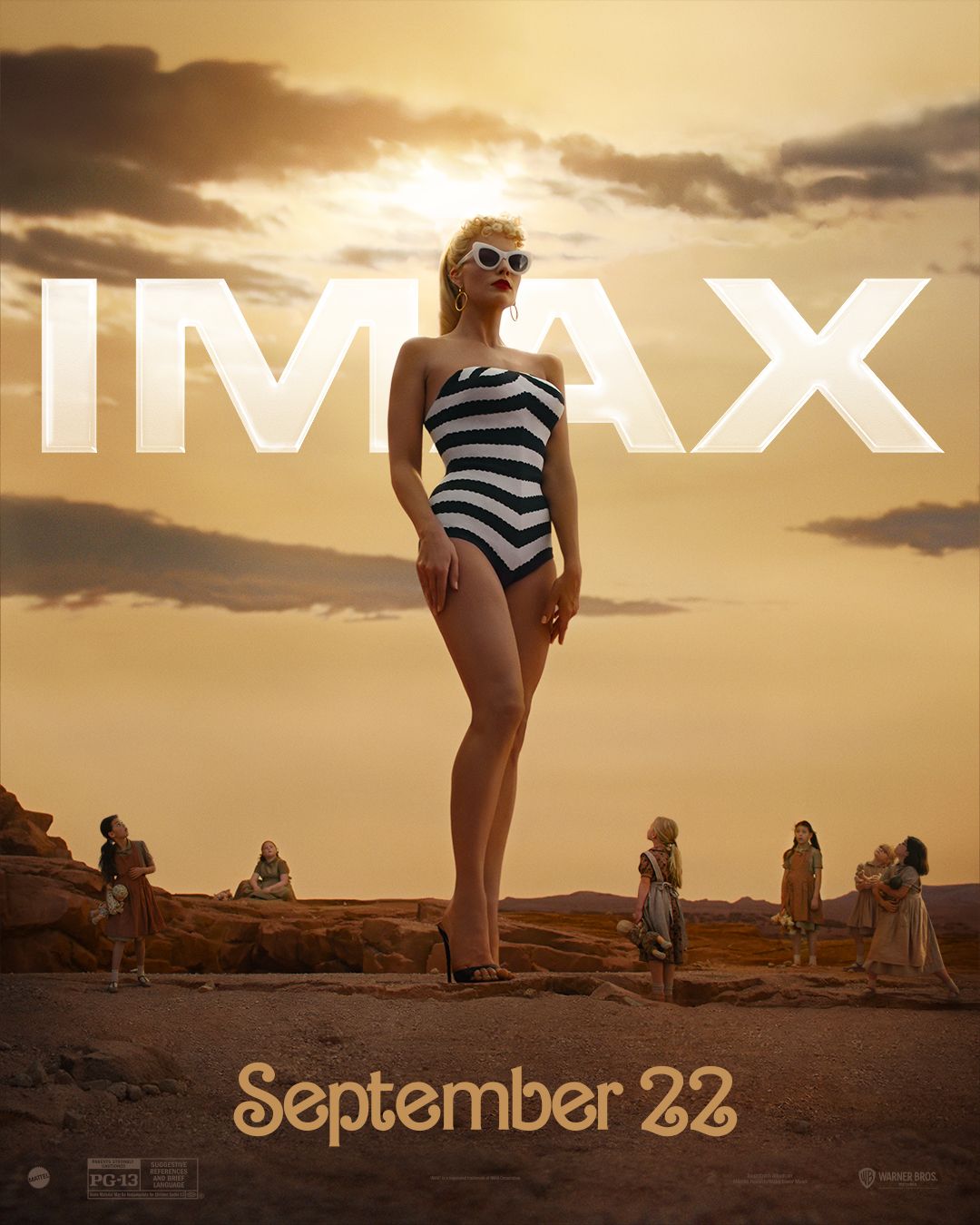 Source: https://dominioncinemas.net
Category: MOVIE