Trigger Warning: The following article contains references to sensitive topics such as racism, drug addiction, and sexual assault.
Television has changed a lot since the 1980s. No longer is it Hollywood's little annoying sibling, but rather TV is just as influential and cinematic as ever, willing to tell stories that might normally be ignored or forgotten. The television format changed drastically throughout the '90s and into the 21st century, all leading to our recent boom in content that spans across network television, cable, and streaming alike. But long before our modern times, there was a Western series that didn't back down from the tough topics, diving head-first into them instead. If you hadn't guessed by the title, that series is Little House on the Prairie, a show often considered somewhat conservative for its weekly moral lessons, empowerment of traditional values, and focus on a simpler time before the "modern world." Of course, that's only part of the Little House narrative, and as the series continued on, it struck a refreshing balance between its generally conservative bent and the progressive themes that would separate the Ingalls family from many of their contemporaries. No doubt, this was a show that was a bit ahead of its time.
What Is 'Little House on the Prairie' About?
For those still unfamiliar with Little House, the television series ran from 1974 through 1982, when the series ended after its eighth season. However, a sequel series, titled Little House: A New Beginning, aired the following television season. Though the Little House on the Prairie brand was officially canceled after its unofficial ninth season, three made-for-TV features aired between December 1983 until the following Christmas, rounding out the Ingalls' story and bringing the franchise to a final close.
Based on the semi-autobiographical books by Laura Ingalls Wilder, Little House followed the Ingalls family, led by patriarch Charles "Pa" Ingalls (played by Michael Landon, who also directed, wrote, and produced for the show), as they made a life for themselves on the Midwestern prairie lands. Initially settling down in Kansas, the Ingalls moved to their more permanent home of Walnut Grove, Minnesota in the very first episode. From there, they spent some time in South Dakota, Iowa, and even "Gold Rush"-era California over the years, but their titular little house in Walnut Grove remained their real home, the one they (and we) always went back to.
Aside from highlighting Charles and Caroline (Karen Grassle) as they provide for their family, the show also follows their daughters, primarily Laura (Melissa Gilbert), who generally takes center stage. Of course, Mary (Melissa Sue Anderson) gets her due as well, her being the eldest and all, and Carrie (Lindsay and Sidney Greenbush) and later Grace (Wendi and Brenda Turnbaugh) find their own spotlights along the way. No doubt, there were always enough characters and stories on Little House to go around, which made it inevitable that the show would eventually touch on some real-world issues.
'Little House on the Prairie' Didn't Shy Away From Sensitive Topics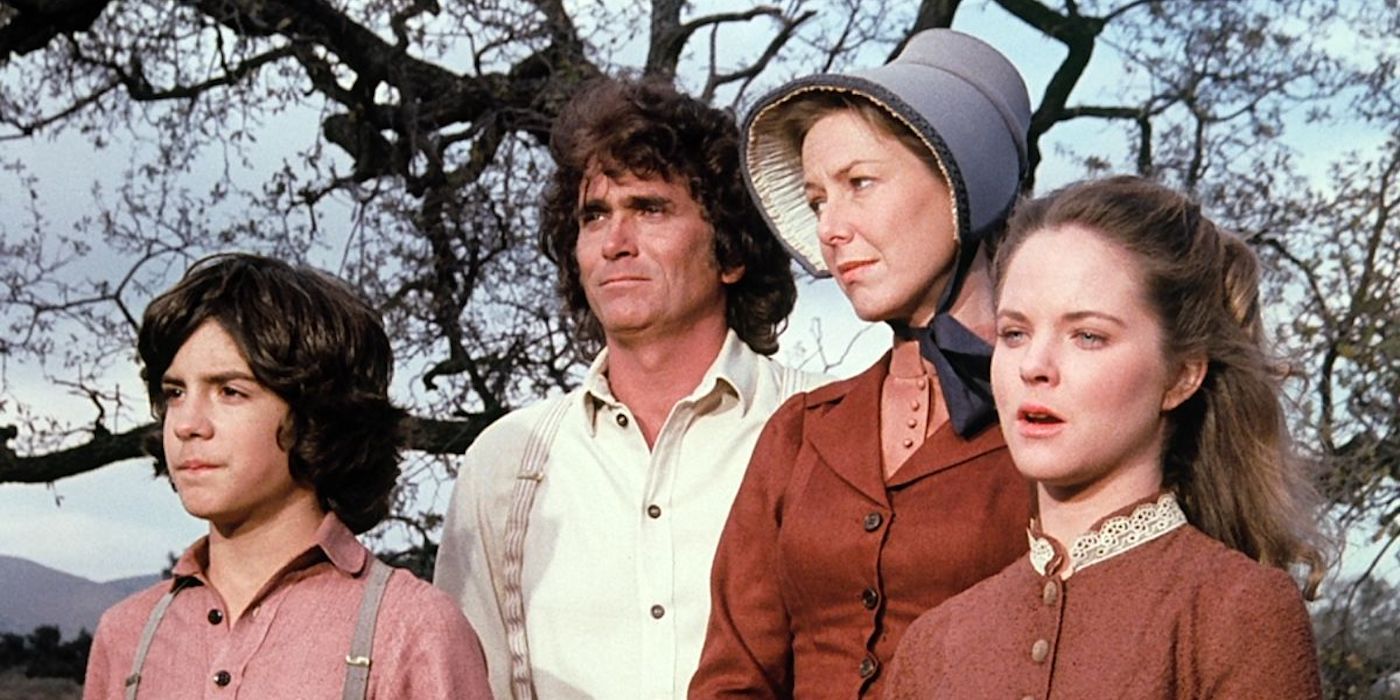 Hardships were a common way of life during the late 1800s, and Little House never tried to sugarcoat that. The premature death of children and the grief that spawns from it is a topic the show tackled on a number of occasions. Not only do the Ingalls lose their only blood son, but their good friend Mr. Edwards (Victor French) suffers in the same way years later. The theme reappears in several episodes throughout the series. But perhaps one of the darkest topics that Little House ever tackled was one of rape and a resulting pregnancy. After the titular character is raped and finds herself pregnant, everyone in her life alienates themselves from her except Albert Ingalls (Matthew Labyorteaux), the adopted son of Charles and Caroline who has fallen in love with her (much to everyone's dismay). What's worse is that Sylvia (Olivia Barash) is later killed by her rapist, leaving Albert heartbroken and alone. No doubt, this was, in part, a catalyst for the events in Season 9's "Home Again," where Charles discovers that Albert has become a drug addict, hooked on morphine. Thankfully, he helps his son overcome this addiction, but at a horrible cost.
Standing up for what's right was also a common theme in Little House, one proudly displayed by Landon's portrayal of "Pa" Ingalls. "If you don't speak up to people, bigots, then you are no better than they are," he tells Laura in the Season 5 episode, "The Craftsman." "Worse, in fact, because you know that it's wrong, and you allow them to think that you feel the same way they do." Talk about good parenting. This message of responsibility stuck with Laura, who would later refuse to give in to peer pressure and prejudice.
Episodes Such As "The Wisdom of Solomon" Heavily Explored Issues of Racism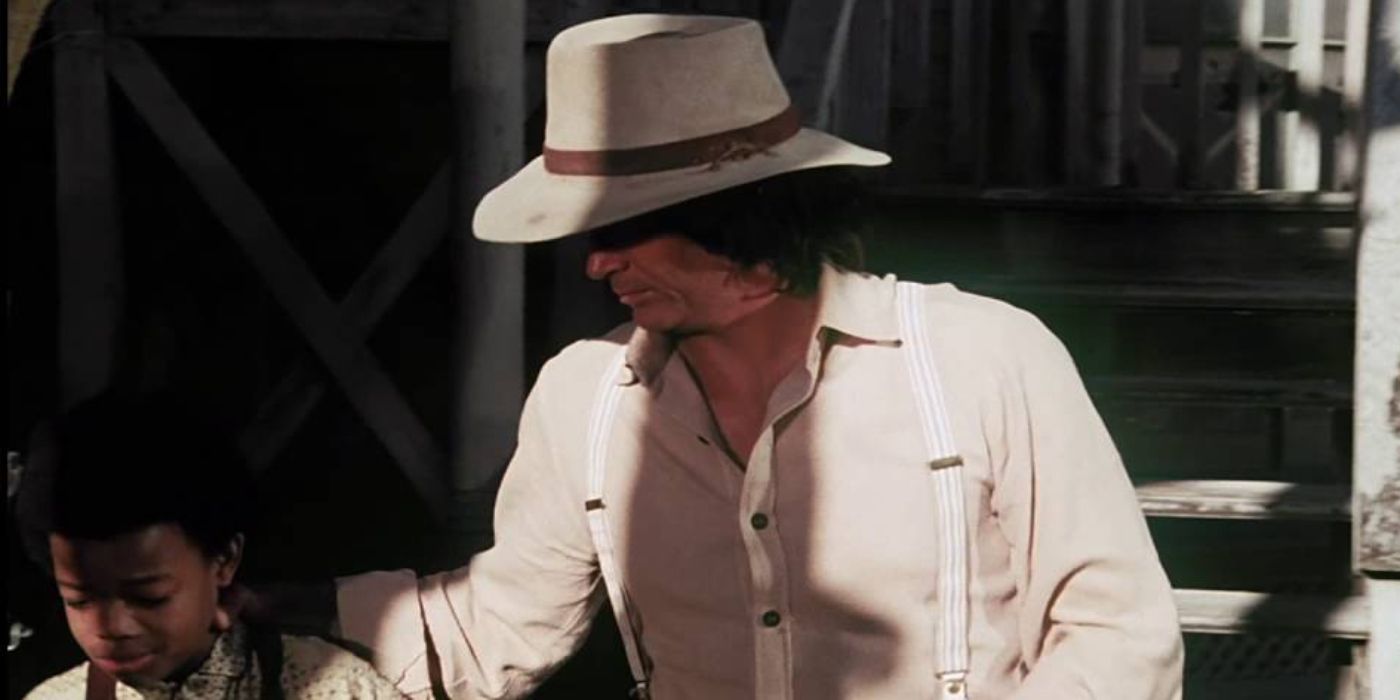 Of all the topics Little House elected to explore, racism was among the most recurring — and it dealt with the hard topic in a variety of ways. The Season 5 two-parter "The Blind Journey" highlights the story of a young blind boy named Samson (Marcus Chong), who literally cannot see race, and as such cannot understand why he isn't accepted like other children. It's then that Harriet Oleson (Katherine MacGregor) finally recognizes her own racial prejudice, prompting her to uncharacteristically change her tune.
see more : These 10 Minutes of 'The Pacific' Are the Series' Most Heart-Pounding
But there's one episode in particular that stands out above the rest as being one of the most powerful hours of the show. Titled "The Wisdom of Solomon," this Season 3 episode centered on the young Solomon Henry (played by Todd Bridges, who went on to star in Diff'rent Strokes the following year) as he tries to pursue his own education. Solomon arrives in Walnut Grove hoping to sell himself to the Ingalls in exchange for schooling, but thankfully, Charles has heard of the Emancipation Proclamation and refuses to comply. Instead, he takes the boy under his wing and helps the lad as best he can, even going so far as to pretend that Solomon is his son from a former marriage to get him in the classroom (though, that's mostly to enrage Harriet, who has yet to overcome her own racist tendencies).
The episode really takes a turn when Solomon asks Charles an impossible question, "Would you rather be Black and live to be 100, or White and live to be 50?" Charles doesn't answer, and the scene lingers on the moment as the candlelight flickers across their nervous faces. Eventually, he leaves, unable to face the young boy. Of course, this isn't the only scene with such a weight behind it. The event that sparks this tough exchange between Charles and Solomon occurred at the schoolhouse, when Solomon mentions that he dislikes the color of his skin. It's a hard moment, one that understandably makes the whole room go silent.
'Little House' Is Still Remembered Fondly Amid the Resurgence of Western Popularity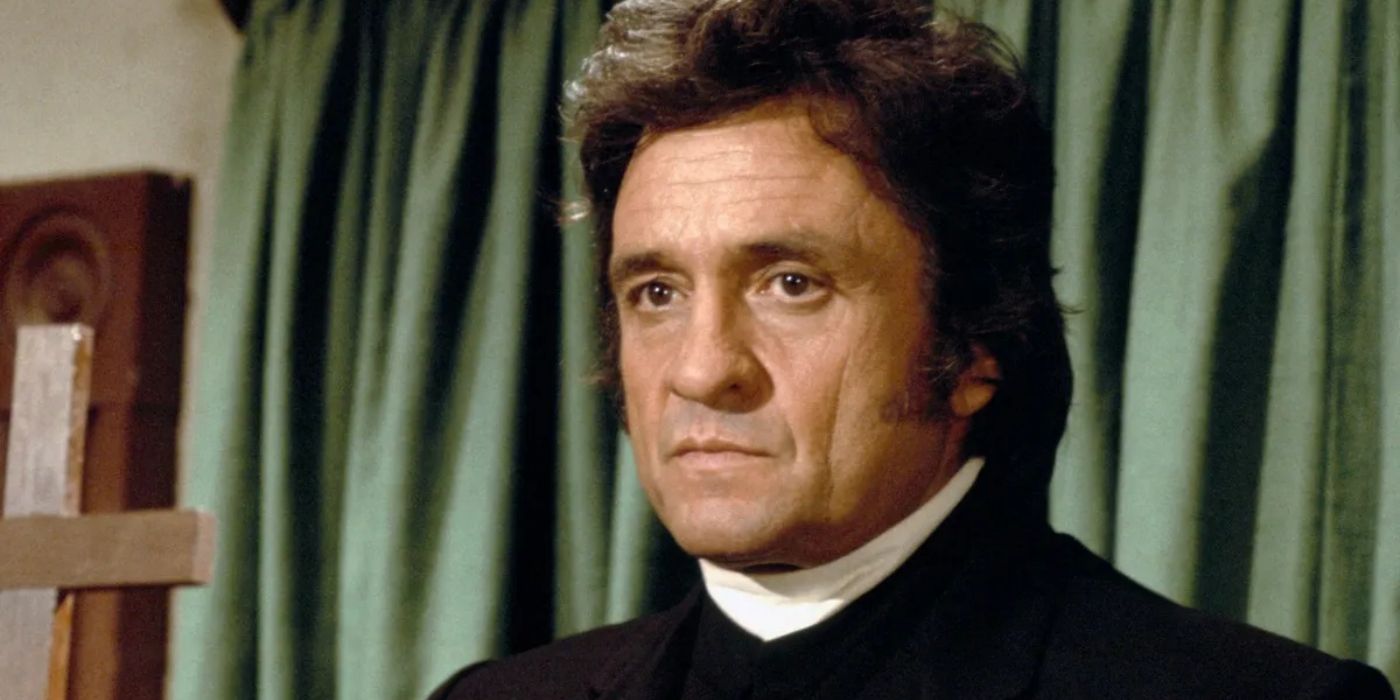 There's no doubt that Little House on the Prairie is fondly remembered for its simplistic view of the world and its often feel-good attitude toward life, but not every episode ended that way. Yes, episodes like "The Collection" (which guest starred none other than Johnny Cash) highlight the fact that people can change and turn from their wicked ways, but others such as "The Wisdom of Solomon" end on a more somber note, with Charles recognizing that no matter what he does for the young boy, he cannot change the hearts and minds of other people.
It's this tension between responsibility and rationality where Little House thrives. Oftentimes, the Ingalls can do nothing more than what they've already done, hoping that one day their descendants will live in a different, more accepting world. Although hard issues such as racism, drug addiction, and grief still exist today, we've come a long way from the childhood of Laura Ingalls Wilder. Still, as Westerns become popular again thanks to shows like Yellowstone, it's fun to look back on Little House, which signifies a very different era of television, and see just how ahead of its time the show was. No, it didn't look like a Paramount+ original series, but it had guts, and plenty of heart to go along with it. In many ways, we all could only hope to be a bit more like the Ingalls.
Source: https://dominioncinemas.net
Category: TV FEATURES