Watching Hollywood scramble to find new leading men throughout the 2010s movie scene was…interesting. With traditional launchpads for new leading men (namely comedies and romantic comedies) going out of fashion theatrically, studios pinned their hopes on fresh faces being able to revitalize old franchises. In the process, audiences got tastes of Jai Courtney (Terminator: Genisys), Brenton Thwaites (Pirates of the Caribbean: Dead Men Tell No Tales), Liam Hemsworth (Independence Day: Resurgence), and Theo James (Divergent) as leading men. After those tastes, moviegoers firmly said "No thank you." All these dudes looked the same, had the same flat personality, and were no fun to be around.
you are watching: Not Every Hollywood Hunk Needs To Be an Action Star
There were a lot of problems with this era of leading men, including the fact that they were inhabiting CG-heavy features more interested in explosions and sequel set-ups than acting. However, the biggest issue was that they all tended to be just the same stock action dude with no real personality to speak of. Even "bookish" leading men of this era like Thwaites and Asa Butterfield were still fighting CG zombies with ease. For the new decade, and after the success of Ryan Gosling in Barbie, Hollywood needs to realize that handsome guys don't need to just be action stars. Sometimes, they can just be wimpy weirdos who are funny, not exhilarating.
RELATED: Watch Ryan Gosling Rehearse His Iconic 'Barbie' Musical Number
Not Every Actor Is Cut Out to Be An Action Star and That's OK!
A lot of the greatest action stars in the history of Hollywood have earned that title because they exhibited "cool" behavior you never would've expected them to achieve. True, 1980s icons like Sylvester Stallone and Arnold Schwarzenegger were as invincible on-screen as their biceps would imply. But what aspect of Charles Bronson, for instance, would make you immediately think he's capable of mowing down hordes of evildoers? Similarly, Bruce Willis was so compelling in Die Hard because he was an everyman, he didn't immediately look like somebody who was going to save the day. Even Keanu Reeves in John Wick isn't bulging out of his suits with muscles. His slender physique and middle-aged appearance feel at odds with his "Baba Yaga" reputation, which just makes it all the more satisfying to watch him beat up people.
Compare that to the string of modern leading men that Hollywood keeps trying to turn into action stars by default. Ryan Gosling is certainly in great shape and can throw a punch, we've all seen him be brutal in the works of Nicolas Winding Refn. However, that doesn't make it very interesting that he'd go toe-to-toe with Chris Evans in The Gray Man. On the contrary, the film's grim atmosphere and stale writing for Gosling's protagonist just wasted all the talents of this La La Land actor. Meanwhile, Nicholas Hoult, a young character actor who is so good at playing a wide array of personalities, just seemed lost doing the action star routine in the long-forgotten 2017 feature Collide. Some producers may have thought Hoult's physique instantly lent him to the world of Taken, but that's simply not the case.
Even Henry Golding is a good example of this phenomenon, with the Crazy Rich Asians heartthrob following up that role with Snake Eyes and a bunch of other generic action movie schlock. Golding was so magnetic in Crazy Rich Asians and I'm sure some studio executive saw his pecs and instantly thought "Action star, now!" Boxing Golding into these kinds of roles, though, just zapped all his personality away. An exciting new face on the cinema scene is now somebody with multiple action-packed box-office duds under his belt. Hollywood needs to get way more creative. These male actors get onto people's radar in the first place for a good reason. There's talent here and it's best utilized by taking a cue from, ironically, what defines the best action stars: subverting people's expectations.
Let Leading Men Be Goofy!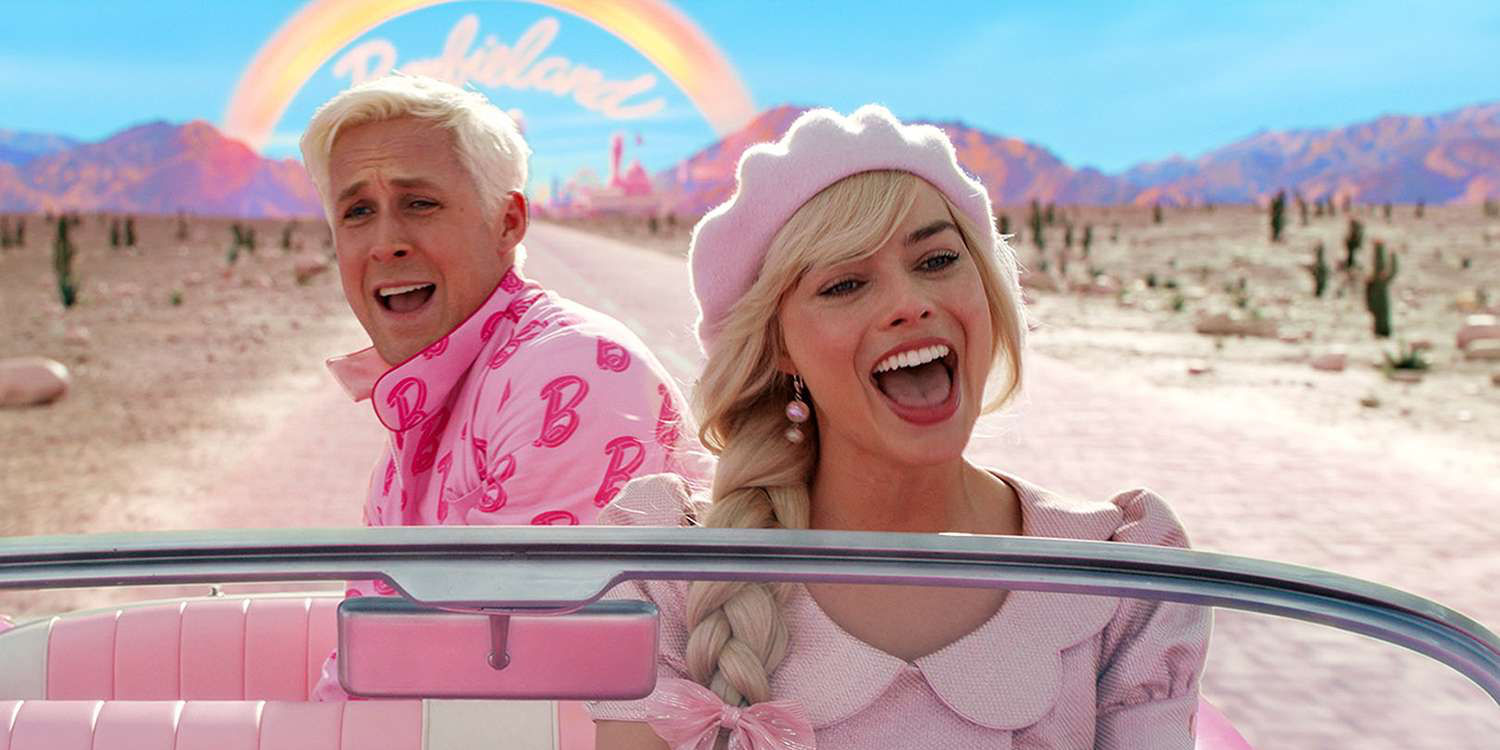 No matter how many times it happens, there's something so endlessly amusing about watching a beefy guy or somebody with perfectly chiseled good looks engage in preposterous comedy. It's why Channing Tatum really came to life as a leading man with his work as the quintessential himbo in 21 Jump Street, why Adam Driver is such a riot in Logan Lucky, and even why Leonardo DiCaprio's greatest performances featuring him being ridiculously vulnerable. His breakdown in the trailer in Once Upon a Time in Hollywood or that quaaludes scene in The Wolf of Wall Street where he's writhing around on the floor aren't pristine leading man material but that's why they're so amusing. They play on DiCaprio's star image (and his talent for comedic timing and physicality) to deliver performances and scenes one never could've imagined witnessing. When you let leading men be ridiculous, magical things happen.
Of course, there's no greatest recent example of this than Ryan Gosling's work as Ken in Barbie. Gosling delivers so many ludicrous lines with total conviction, the same dedication Gosling brought to the final moments of The Notebook is here utilized for Ken's emphasis on how his job is simply "beach." His perfect appearance makes Gosling believable as a Ken doll, but it's his comic chops and willingness to commit to absurd comic scenarios that make the character sing (sometimes literally!). Those qualities make it clear that Gosling fixated on horses and Matchbox Twenty is way more interesting than Gosling wielding a gun. That fact should be kept in mind by the film industry when trying to navigate what to do with conventionally pretty dudes.
Leading Men Are More Interesting When They Play Against Type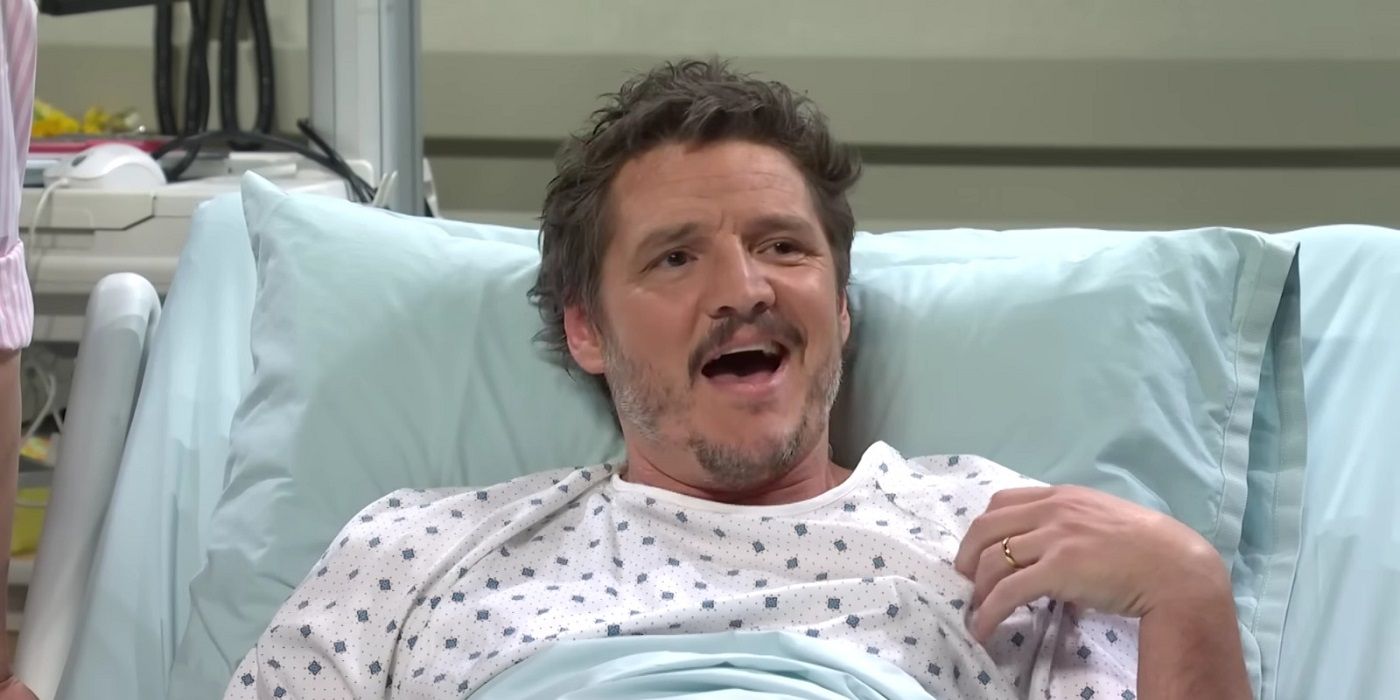 It's not even like this approach works to finally liven up would-be A-list dudes from the 2010s like Alex Pettyfer or Charlie Hunnam. It's also just an exciting way to explore new depths of A-list men everybody already loves. Just look at how Pedro Pascal, already a heartthrob and beloved actor thanks to The Mandalorian and The Last of Us, demonstrated new gifts as a performer by committing to so much silly absurdity during his Saturday Night Live hosting gig. If Pascal were just being hired to play a new action-packed version of Matt Helm, that would just be tedious, what new areas of his personality or his acting skills would be probed by those roles? By contrast, watching him play some guy who inexplicably takes on a thick L.A. accent after a coma made his gifts as a performer so much clearer.
Hollywood's post-2008 commitment to action-packed franchise fare has limited the number of opportunities for the kind of films new leading men can inhabit. This lack of imagination has ensured that we have a generation of male actors who've inhabited a bunch of generic action claptrap rather than getting the chance to explore their wimpier, funnier side. Chris Pine in Jack Ryan: Shadow Recruit isn't funny. You know what is fun? Watching Chris Pine rip open his shirt and be a goofball in Into the Woods. Let leading men be funny. Let leading men be vulnerable. Just give leading men more opportunities to exhibit some discernible personality. Maybe then we can avoid another era like the 2010s where folks like Taylor Lautner believe the only way to "properly" prove themselves as leading men is to grab a gun and shoot people.
Source: https://dominioncinemas.net
Category: MOVIE