Everyone thinks of Rod Serling as the voice (and brain) behind The Twilight Zone, but he actually has a way wider range of credits to his name than people realize. Aside from Night Gallery, he was also one of the main minds behind the original Planet of the Apes movie. Serling wrote the screenplay for that film, and when you consider the rest of his works, it really shows. Planet of the Apes feels like a feature-length Twilight Zone episode. It has a science fiction mystery, some social commentary, decent thrills, dialogue, and a twist-ending that are all worthy of his show, but the film stands alone as its own property. However, the version of Apes that ended up on screen isn't exactly in line with what Serling originally wrote, and would come to take many liberties from his initial works. So how did Rod Serling get involved with the now-iconic franchise in the first place?
What Is the Planet of the Apes Franchise About?
Planet of the Apes is a long-running science fiction franchise, largely set in a future in which apes have taken over the planet, and the humans have to fight to get it back. If you're a science fiction fan, there's a very, very solid chance that you know this series, as it's one of the most popular names in the genre. While Rod Serling wrote the original draft of the Planet of the Apes screenplay, it isn't exactly an idea that originated with him. Planet of the Apes was actually first a 1963 French novel written by Pierre Boulle (also the author of The Bridge on the River Kwai, interestingly enough). Boulle's novel was a massive success, but the success obviously didn't end there. The Planet of the Apes franchise runs far beyond its novel, and far beyond the original film as well. It has run for decades now, releasing several movies, TV shows, comics, video games, and a few more books along the way.
How Did Rod Serling Get Involved With 'Planet of the Apes'?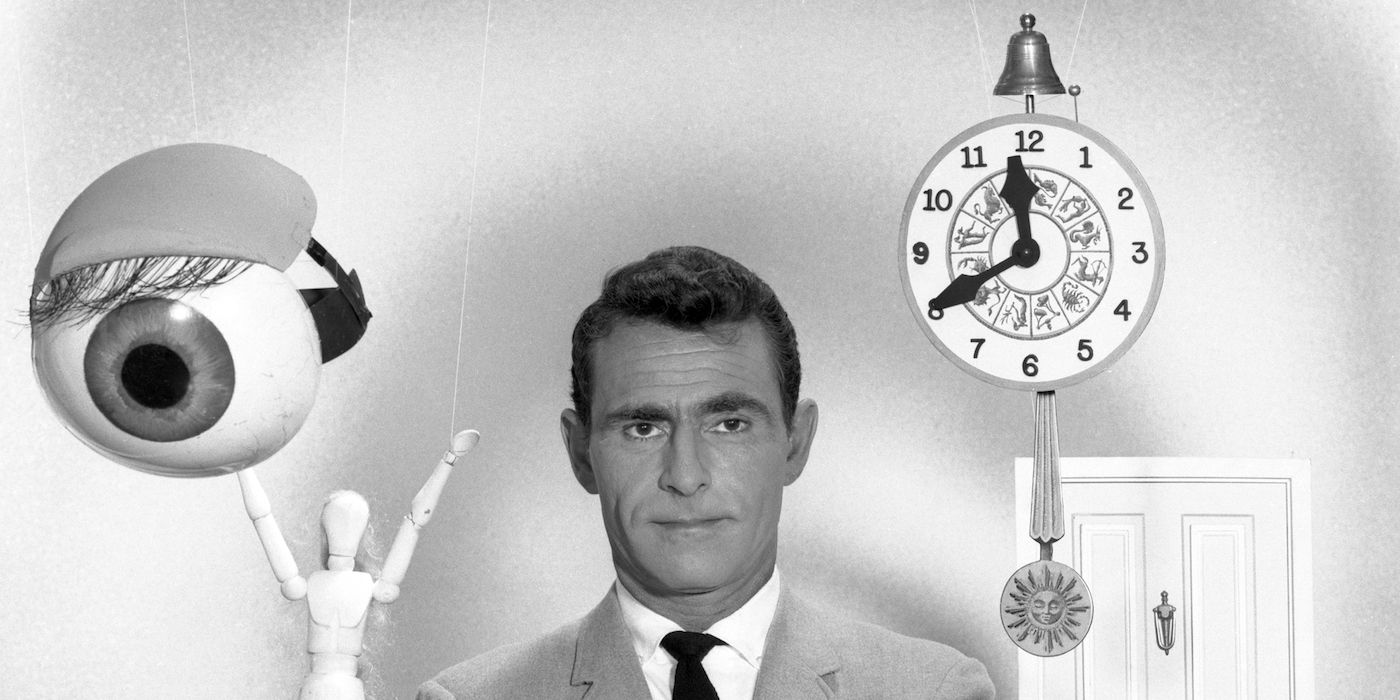 see more : A Last-Minute Change From James Wan Gave Us 'The Nun's Horror Icon
According to Rod Serling's Memorial Foundation, he was first offered the opportunity to write a screenplay adaptation of Boulle's novel in 1963 by King Brothers Productions. It would take him until 1965 to finally crack the novel and make it work as a potential movie, but this version that Serling would drum up would prove to be rather expensive. After producer Arthur P. Jacobs spent a few years trying to raise the money for the film's budget, screenwriter Michael Wilson was brought in to work on the script a bit. His work resulted in a more feasible movie to be made, and Planet of the Apes would finally be released in 1968.
What came to pass was a film that was still deeply-Serling, but now bore plenty of traits that its original screenwriter never intended. That being said, in an interview with Marvel Comics, Serling claims that his original screenplay hardly could be called an adaptation of Boulle's novel, and would more consider it to be "based on" the book. For one, Planet of the Apes was originally meant to present a much more advanced ape society, with a giant metropolis that they would inhabit. That was the primary reason behind the budget skyrocketing though, so Serling had to craft one that was "semi-primitive, semi-civilized."
RELATED: Why We Never Got Peter Jackson's 'Planet of the Apes'
In that same interview, Serling claims that all the dialogue in the finished film is different from what he originally wrote. Apparently, his characters spoke in a way that kept the film gravely serious, but the movie ended up with exchanges that were way more contemporary than he intended. The finished film had more puns and jokes than you would ever find in any sort of Twilight Zone episode, let alone his original Apes script. This makes for a lighter and easier watch than he originally had in mind, but it would have been interesting to see the movie end up with only his signature voice behind it.
'Planet of the Apes' Feels Like a 'The Twilight Zone' Episode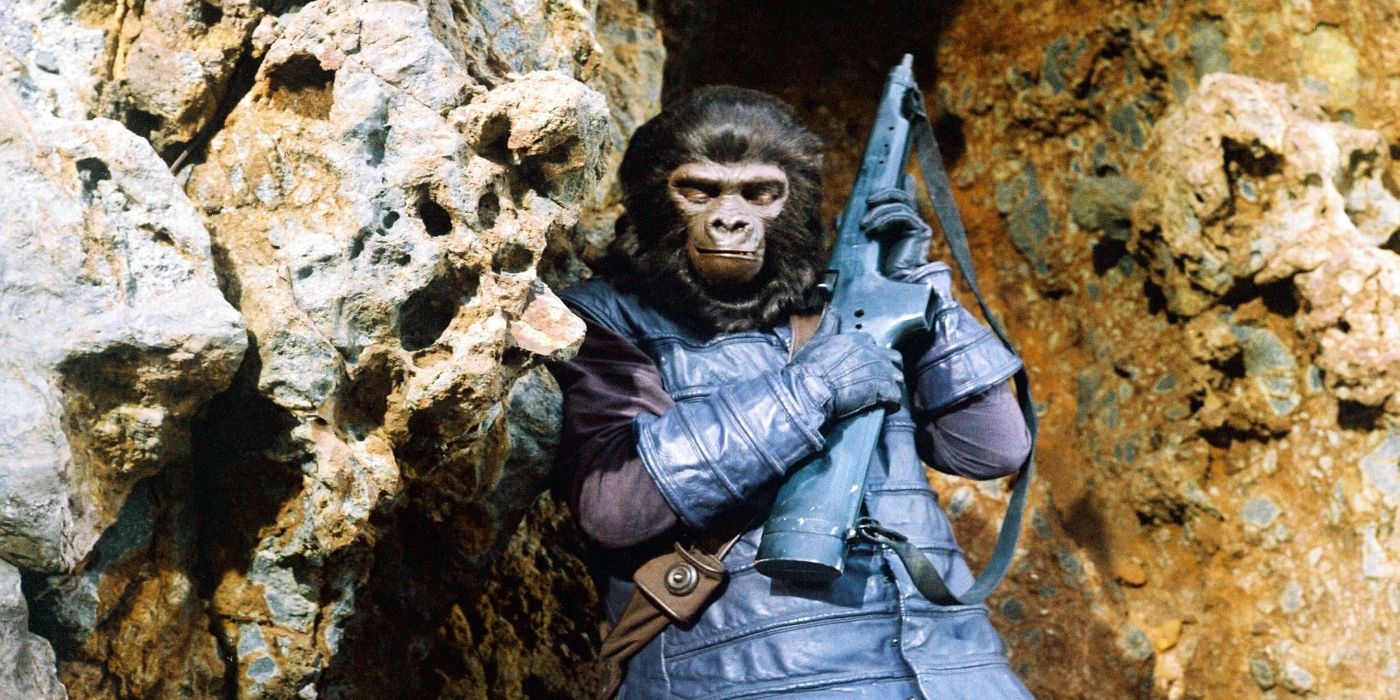 The finished film did retain one very integral scene that Serling was involved in though, and that would be the film's twist ending. If you've somehow managed to evade the iconic ending of Planet of the Apes, then steer clear while you can and just go fire the movie up. That said, Serling claims in his interview to have crafted that ending alongside Arthur P. Jacobs. Their ending differed drastically from the novel's original ending as it is, so at least one signature Serling moment found its way into the final film. If one scene of his had to make it in, we should be glad that it was this one. It's not only one of the most iconic moments in science fiction movie history, it's also a moment that feels perfectly at home with the very greatest of Serling's works.
Planet of the Apes' ending isn't the only thing that makes it feel perfectly at home with the world of Rod Serling, though. The film's science fiction story is shrouded in the kind of mystery that you'd find in many Twilight Zone episodes. Not only that, but its heart is rooted in social commentary, particularly a commentary on racial issues, revolutions, and animal rights. Before Planet of the Apes would temporarily devolve into fun sci-fi schlock, it would have a brain with a true voice behind it. This movie has the kind of voice that most sci-fi stories aspire to, but never achieve — one that Rod Serling brought to all of his works. It isn't just a movie that has a lot to say, though. Apes also bears many of the thrilling and exciting moments found in The Twilight Zone. It might be a carefully constructed social commentary, but that doesn't mean that it also can't be a science fiction crowd-pleaser. This sounds like a byproduct of Serling's collaborators, but it's also not like The Twilight Zone was never exciting. You can have both, people!
Serling also details some early efforts in working on a sequel to his original film. Serling's sequel would have had the humans resurge over the apes, only to have repeated history and "wreck the Earth." Sadly, Jacobs wanted a script to be worked on and finished relatively soon, but Serling was preoccupied with other projects at the time. Thus, the Apes franchise would move forward without him. If you love the Planet of the Apes franchise, you can thank Rod Serling for helping bring it to the big screen. His particular brand of science fiction combined with Boulle's original novel left us with a genre-defining film and a franchise that has continued to this day. If you've finished The Twilight Zone and find yourself in need of more Serling, you might not need to search far — you might find your answer in the Planet of the Apes.
Source: https://dominioncinemas.net
Category: MOVIE FEATURES