Editor's Note: The following contains spoilers for Invasion, Season 2, Episodes 1-3.
In the first season of the AppleTV+ science fiction show Invasion, the screen time was split almost evenly between our four main characters. Two were women, Mitsuki Yamoto (Shioli Kutsuna) and Aneesha Malik played by Golshifteh Farahani. The other two are male characters, including American Navy SEAL Trevante Cole (Shamier Anderson) and the young Caspar Morrow (Billy Barratt). So far in Season 2, we've seen a noticeable shift in airtime toward the two female leads and a bevy of supporting women who all have a commanding presence on-screen. The women are driving the show, and it's not a coincidence that what we've seen so far this season is a better product than what was rolled out in the first. These are a collection of women with a combination of intelligence and charisma at the heart of Invasion. It's a female-driven show, and that makes it kind of unique in the science fiction genre. Especially one with as much action and physicality as Invasion has.
Mitsuki and Aneesha Are Both Smart, Strong Women
We already know exactly what we are going to get after a full season of both Mitsuki and Aneesha. Mitsuki is a brilliant JASA (the Japanese equivalent of NASA) engineer who is an integral player in the war against the invading aliens. The way she has met the loss of her girlfriend and JASA astronaut Hinata (Rinko Kikuchi) with such courage has been the beating heart of the show and has taken audiences on an emotional journey. Her discovery in Season 2, Episode 3 entitled, "Fireworks" about how the alien mother ships could be vulnerable also displays her keen scientific savvy and superior intellect.
Meanwhile, somewhere near Canada, Aneesha is still demonstrating her uncanny mama bear toughness on the run with her two kids Luke (Azhy Robertson) and Sarah (Tara Moayedi), as she will risk life and limb to keep them alive and safe from both the aliens and the lawless groups of humans that have risen from the destabilization of the invasion. And you may have forgotten that she is also a highly skilled medical doctor whose acumen most certainly will be called upon again in Season 2. Through the first handful of episodes, these two have been featured heavily with Caspar seemingly stuck in a persistent vegetative state and Trevante still searching for his purpose in the war. We've found out that these two bold female leads can absolutely carry the show if that's the direction showrunners Simon Kinberg and Robert Weil want to continue pursuing.
RELATED: 'Invasion' Season 2 Review: Apple TV+'s Sweeping Science Fiction Series Reinvents Itself
There are Strong Female Supporting Players Popping Up, Too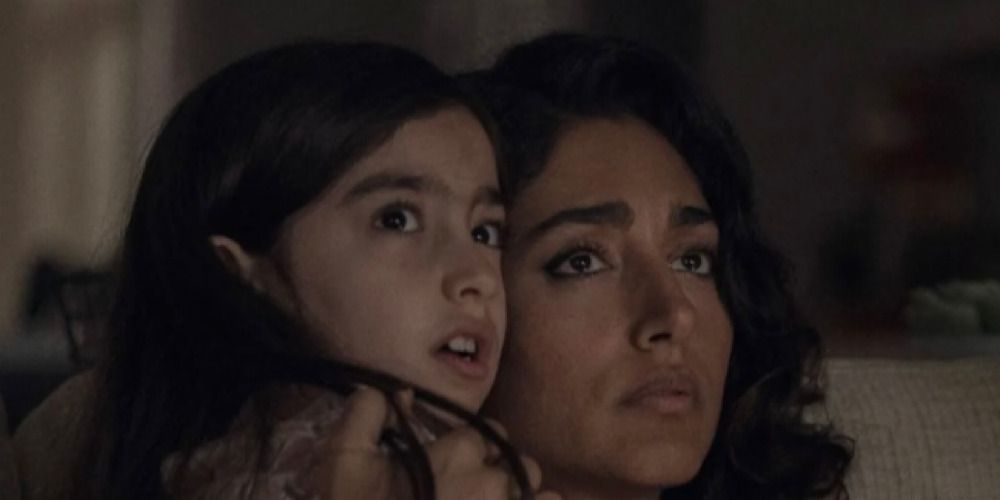 With known commodities Mitsuki and Aneesha shouldering the heavy load so far in Season 2 of Invasion, Episode 3 goes ahead and introduces us to several more strong female characters in supporting roles that appear to have key roles moving forward. As Trevante works his way back into the flow of the upcoming war with the aliens, his storyline brings with it another female character who doesn't shy away from conflict either. As Trevante awaits transport after being caught and detained on a military base without authorization, his jailer is a local administrative assistant named Rose Callaway (Nedra Marie Taylor). Trevante is a tall, strapping, and very physically intimidating character. When he starts to get under Rose's skin with his incessant nagging and pleas for her to go get Caspar's sketchbook, she isn't afraid to give him the straight 411 on why his issues don't matter to her one bit.
She gives Trevante a verbal dressing down worthy of an army drill sergeant and explains to him that it's the dozens of missing and presumed dead townspeople that truly matter in this tragic invasion. Rose barks at him and tells him that he needs to get his head screwed on straight and stop acting like his personal pleas and issues are the most important thing in the world (of course she doesn't know that Caspar's book holds the key to a crucial bit of information). She will be a bigger player going forward as the show has returned to the small town from the pilot episode of the show where we saw Sam Neill's Sheriff John Bell possibly die. But there are hints that he may not actually be dead.
Another Commanding Character is the President of the New World Union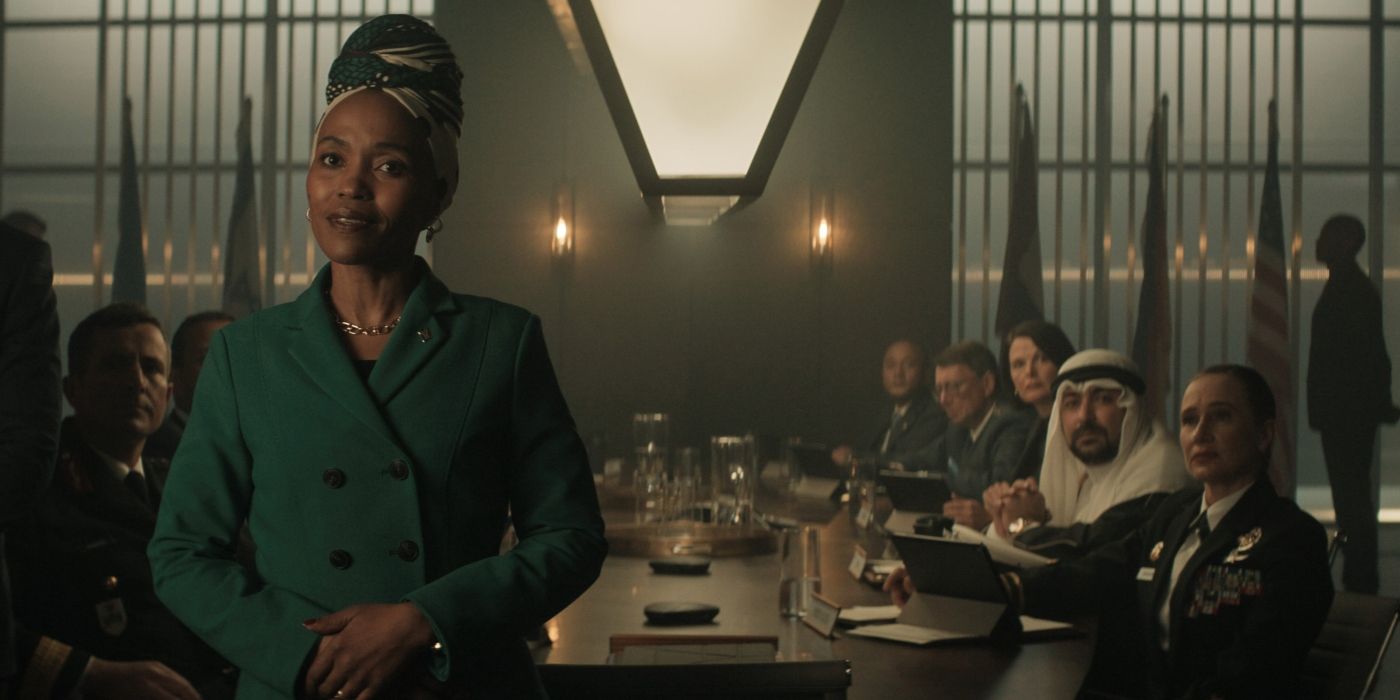 When Mitsuki approaches Nikhil Kapoor (Shane Zaza) with her epiphany about potentially hacking the signal coming from the stranded alien ship, he must go to the president of a newly formed council of countries for permission to use nuclear weapons on the mother ships if Mitsuki's Achille's heel theory is correct. That character is yet one more powerful female character named Benya Mabote (Moshidi Motshegwa). The character of Nikhil is an intellectually intimidating one who has made his fortune as a whiz kid tech entrepreneur, and he is heading up the group of researchers working on the stranded ship trying to mount a counterattack. When he addresses President Mobate, however, he comes across as meek because her presence is undeniably powerful. Her stern and commanding tone leaves the normally brash and irreverent Nikhil with his hat in his hands basically begging for her help. She is, quite literally, the most powerful person on the planet as the head of the new council and control over the use of the world's nuclear artillery. It doesn't get any bigger than that. In fact, more shows and movies should have female presidents.
Other Female Characters That are Lifting 'Invasion'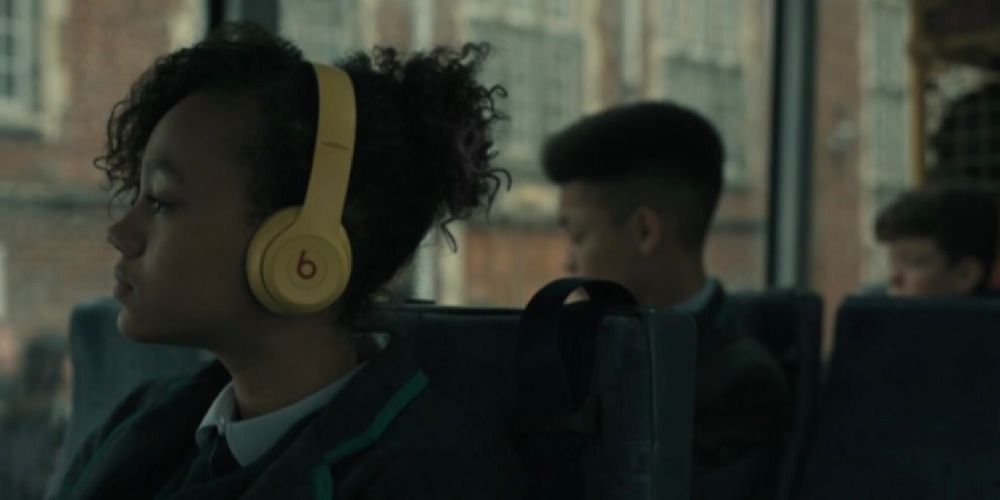 More driven female characters that have made their presence felt in the first 13 episodes of Invasion include Caspar's friend Jamila (India Brown). She flexes her muscles throughout the first season standing side-by-side with the bullied schoolboy, and will also be a big factor in what happens with Caspar's storyline. Naian González Norvind plays the resident cognitive scientist, Dr. Maya Castillo, who is one of the key parts of Nikhil's research team. She was introduced this season and is proving to be both intelligent and a much-needed sounding board and a sympathetic ear for the grieving Mitsuki. So there are many more female characters that have joined the human resistance so far this season and with seven more episodes to go, we look forward to this fortified, woman-heavy cast of Invasion carrying the show to bigger and better heights as the humans fight back against their alien invaders.
Source: https://dominioncinemas.net
Category: TV