Editor's Note: The following contains spoilers for Who Is Erin Carter?
As Netflix's Who is Erin Carter? unfolds, it becomes only incrementally clear why a history teacher at a local school bravely jumps off bridges onto passing trucks. While the eponymous protagonist tries to keep her real identity under wraps throughout the series, her active attempts only create more suspense that continues to build up till the end. Even when all the pieces of the puzzle seem to fit perfectly in this thriller, there seems to be some mystery surrounding the protagonist's true identity. Thankfully, the ending of Who is Erin Carter? suggests that there's scope for more turbulence in Erin Carter's (Evin Ahmad) life.
As its name suggests, Who is Erin Carter? focuses on the apparently normal life of Erin Carter, a history teacher at a local school in Barcelona, who lives with her daughter Harper (Indica Watson) and husband Jordi (Sean Teale). Quickly into the story, it's soon established that Erin's life may not be as normal as it seems when she finds herself amidst a supermarket robbery. She becomes a local hero when she ends up saving her daughter from one of the robbers by shooting him with his own gun. Along with Erin's unexpected heroics, another surprise is thrown at the audience when the robber ends up identifying Erin before falling unconscious.
Erin's Dark Past Comes Searching For Her
At the hospital, Erin meets the robber, Gaspar (Joel Abadat), who maintains his stance about identifying her, but before much can happen, he goes into cardiac arrest and dies. Even though Erin's heroics make her the hero at her school, they also attract unwanted attention. When Jordi's best friend and local cop Emilio (Pep Ambròs) finds the footage from the only working camera in the supermarket, he realizes that Erin may not be who she claims to be. Trouble keeps finding Erin, and she is confronted by the other robber from the supermarket. The robber, identified by the name Margot Müller (Ana Ularu), confronts Erin, asking her for the location of something important. Erin resists Margot's questions and ends up killing her in the school classroom. Thankfully, Emilio comes to lend a hand to Erin, but not without seeking a favor in return.
RELATED: The Best Thrillers on Netflix Right Now
Emilio tasks Erin with infiltrating the house of a lawyer connected to a gang he's investigating and installing spyware on his computer – a task Erin manages to complete after having a close call. Later at school, Erin comes across Daniel Lang (Douglas Henshall), the single parent of Dylan (Finnian Burke), one of the students in her classroom who's been facing anger issues. But Erin's attention is quickly diverted when she's forced to seek her friend Olivia's (Susannah Fielding) help to take care of Harper while she needs to go in search of Emilio, who lands up in trouble with the lawyer, Agustin (Rodrigo Poisón). Erin manages to rescue Emilio, only to find herself in deeper water as Emilio kills the lawyer. Moreover, the lawyer sends Erin's photo to his secretary before dying, leading to greater security concerns for Erin.
Through Emilio, Erin finds Agustin's secretary Valeria (Blanca Parés), who blackmails Erin for money in return for deleting her photo. Valeria had been stealing money from the gang, and Agustin's death blew her cover. Somehow, Erin manages to get the money for Valeria but upon reaching the hotel, she finds that Valeria gave up the location to the gang after suspecting that Erin wouldn't turn up. On reaching the location, the gangsters kill Valeria and start chasing Erin. After a heated chase, Erin manages to lose her tail but ends up falling unconscious beside a roadside bush.
Is Erin's Real Name Kate Jones?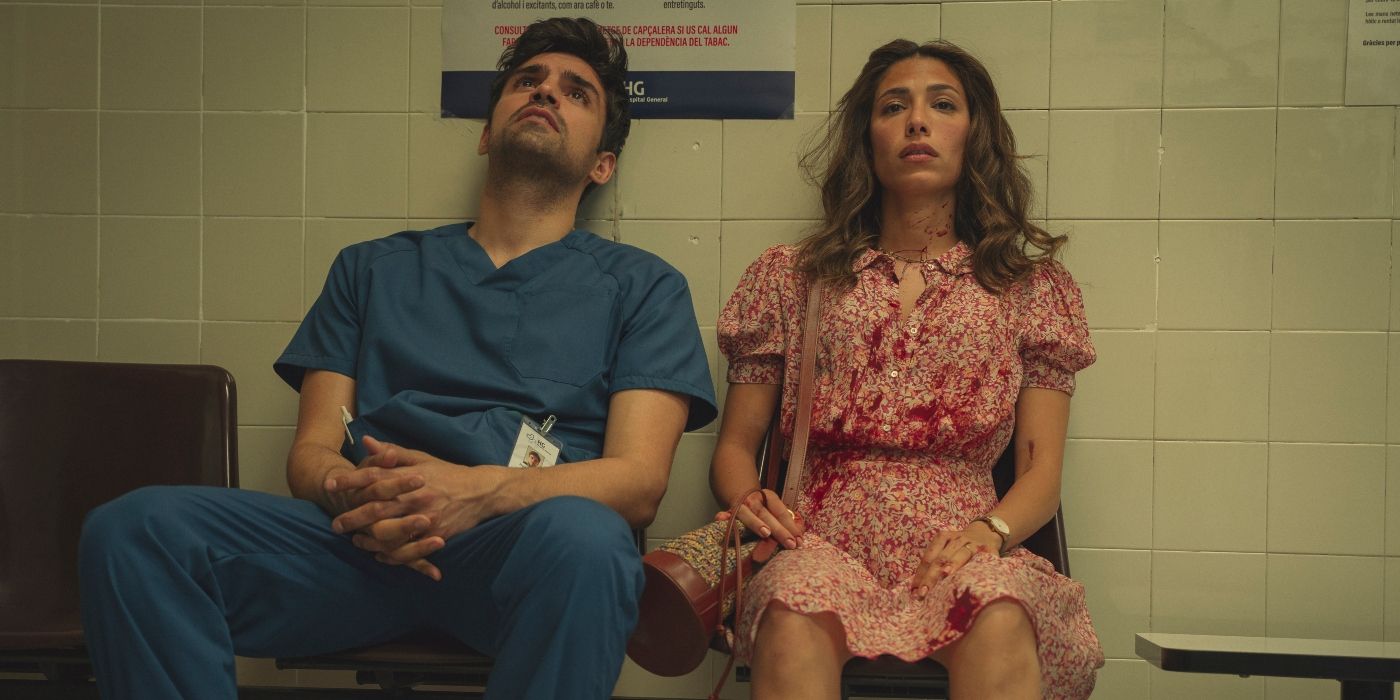 At this point, Who is Erin Carter? dives into its protagonist's past. Erin was a trainee cop before she was ousted from the academy. Just as Erin thought her time as a cop was over, DI Jim Armstrong (Jamie Bamber), from Centralized Intelligence and Operations, approaches Erin and offers a covert position. Erin is tasked with infiltrating a gang in the disguise of a driver. To achieve her mission, she takes up the name Kate Jones. For her audition, Erin meets up with Margot, who we saw at the supermarket robbery. Through Margot, Erin finds a place in the gang of Thomas Ramsey (Ian Burfield), a prominent gangster involved in multiple high-profile robberies. Once part of Thomas's gang, Erin befriends Lena (Denise Gough), Harper's real mother. Over time, Erin also develops a close bond with Lena and Harper.
Soon, Erin comes to know that Thomas is planning to hit a gold bullion consignment. Doing her job, Erin informs DI Armstrong, prompting him to strengthen the security on the decided day of the robbery. When Thomas comes to know about the strengthened security, his suspicion moves to Erin, the new entrant in the gang. However, on being confronted, Erin stands her ground and refuses to give up her cover. When another newbie ends up attracting the attention of Thomas, Erin is saved from the suspicion. Improvising on his feet, Thomas decides to carry out the heist on the same night, in hopes of delivering a surprise. Despite Erin's request, Armstrong insists that Erin continue until the mastermind behind the heist is exposed.
Proceeding with the heist, Thomas and his gang hit the bullion consignment. During the mission, when Lena is held up by a security guy, Erin comes out as the savior but ends up attracting the police. Although Erin's driving effort saves the gang momentarily, Margot ends up suspecting Erin as it was her shots that led the police to them. Before anybody could make sense of the situation, the police raid the gang's hideout. During the shootout that ensues, it's suggested that all the gang members have been taken down. Meanwhile, Erin manages to escape with Harper but not before getting her hands on some of the stolen bullion. The police raid and the events that followed cement that DI Armstrong never focused on Erin's safety. Denying the life of a cop that Armstrong was offering, Erin chooses to live a life with Harper. Eventually, she reaches Barcelona and finds her way to a happy family with Jordi. However, as later events reveal, Lena and Margot survived the shootout.
When Erin opens her eyes, she finds herself in a hospital, and with Emilio's help, she returns safely to her home. On the other hand, Emilio continues to struggle with the evidence he finds in Agustin's den. In a bid to gather more solid evidence, he tries to force Erin to help him and threatens Erin using her past association with Margot and Lena. Although Erin resists Emilio's threats successfully, she decides to come out clean when Harper works out that Erin isn't her real mother. Unfortunately, while Harper takes the news sportingly, Jordi feels betrayed. Having no one to call, Erin rings up Emilio to share her pain, only to find that Emilio has gone alone to meet an informer. By the time Erin reaches the scene to assist Emilio, Emilio has already been killed for not giving up ,the name of the woman assisting him throughout. To Erin's great surprise, the man carrying out the killing and the mastermind behind the entire operation turns out to be Daniel Lang, the parent of one of the kids at her school.
see more : 'Ted Lasso' Season 3: This Rebecca Plot Should Have Started Way Earlier
To save her family from imminent threat, Erin comes up with a plan and sends Jordi and Harper to meet Jordi's parents. Later, she's paid a visit by Daniel Lang who threatens her and asks her to stay silent in the interest of her and her family's safety. However, Erin comes up with different plans when she finds out that Emilio's family may be in danger. Erin decides to seek justice for Emilio and heads out to kill Daniel for his actions. But when faced with the choice, Erin chooses to let Daniel live for the sake of his son Dylan, who is also Erin's student.
Erin is soon distracted from Daniel when she's intercepted by Lena, who has found out about Erin through her involvement in Margot and Gaspar's death and has come searching for Harper, her daughter. Instead of leading Lena to Harper directly, Erin leads Lena to the site where she hid the gold from the robbery, years ago. But before Erin can negotiate her way out of the situation, Lena shoots Erin and leaves her bleeding to death before fleeing the scene with the gold. Further, Lena finds her way to Erin and Jordi's house in hopes of meeting Harper. Luck favors Lena, and she happens to get a glimpse of Harper from afar before Jordi and Harper go out to the supermarket. Unfortunately, Lena is robbed of a meeting with her daughter when she's taken away by Daniel's men from Erin's house.
Erin and Daniel Share an Old Connection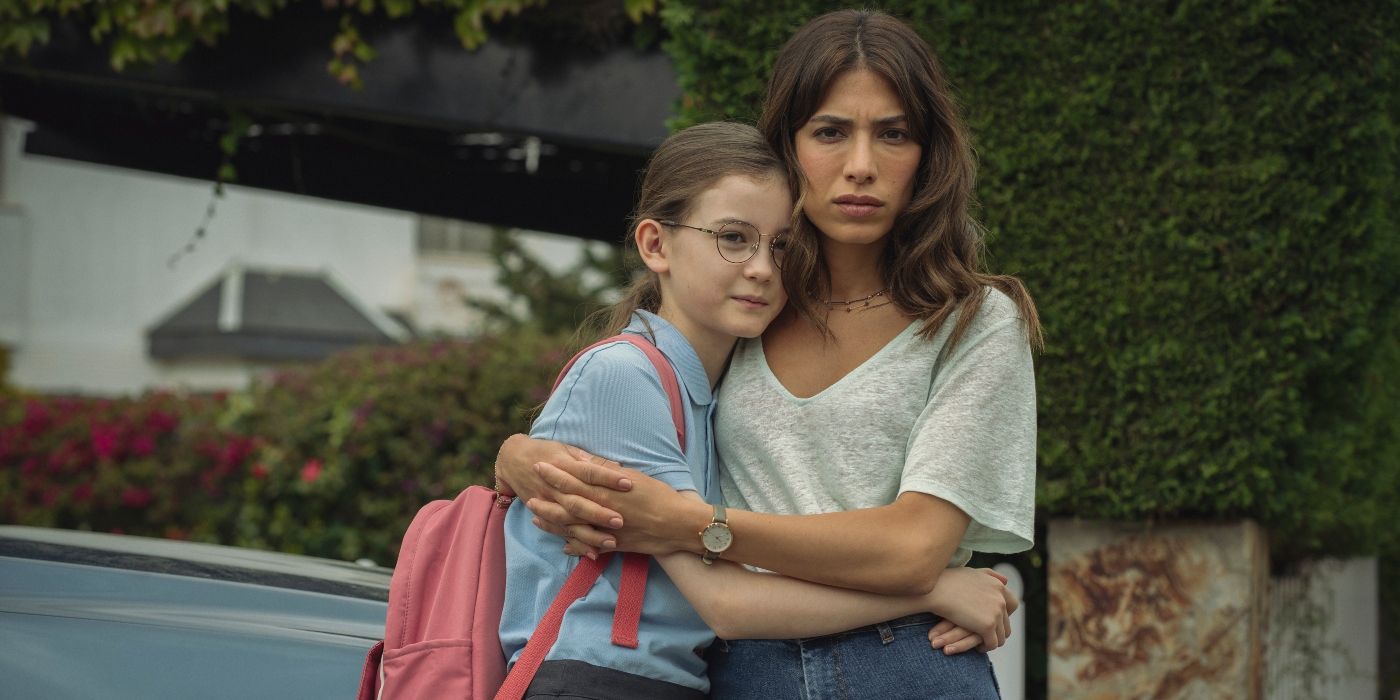 Lena quickly identifies Daniel, and it's revealed that Daniel had bankrolled the Harwich job led by Thomas Ramsey years ago. On questioning Lena about Erin, Daniel gets the shock of his life to find out that his son's school teacher is the cop who ratted out the gang. When Daniel decides to send a kill team to hunt down Erin, Lena negotiates a deal and buys her daughter's life in exchange for the stolen gold. Before Daniel's kill team can reach Erin's house, Jordi takes off with Harper to reach Olivia's house. When the kill team finally arrives, Erin manages to ward off her assailants. On the other hand, Lena reunites with her daughter but finds out that Harper is not ready to accept her just yet. Lena is once again separated from Harper when Daniel orders the capture of Jordi and Harper and tasks Lena with finding Erin — a job Lena quickly accomplishes thanks to the duo finding common ground for Harper's wellbeing.
Realizing that Daniel may not let Harper live even if Lena hands over Erin, Lena joins hands with Erin for Harper. At the meeting location, Lena plays along with Daniel's plans for a while before they take matters into their own hands. Erin and Lena realize that one of them needs to stay back to hold out the wave coming towards them. Understanding that she will not be able to give Harper the life she deserves, Lena chooses to make the sacrifice and it's suggested that Lena dies in the ensuing struggle. An injured Daniel, on the other hand, holds Jordi and Harper captive at gunpoint in hopes of using them as insurance against Erin's rage. Unfortunately, he finds that Erin is in no mood to play his manipulative games. At the end of Who is Erin Carter?, Erin chooses to deny Daniel a second chance. After having spared Daniel once, Erin realizes that he will never leave her in peace. Eventually, as the tension between Daniel and Erin hits its peak, Erin puts an end to Daniel's manipulations and kills him for the safety of her family.
Finally, Erin manages to achieve success in ensuring her family remains safe from the dark shadows of her past. To celebrate the peace, the family leaves for a vacation. But as Erin has experienced before, the past always comes to haunt the present. In Erin's case, it comes in the face of an old friend, DI Armstrong, who has traced Erin through the trail left by Margot and Lena. In the final moments of the Netflix series, DI Armstrong proposes that it's time for Erin's vacation to end soon, suggesting that Erin may be forced to work for him once again. Still, he lets Erin enjoy her vacation for the time being, keeping the conditions under which Erin must work under a veil. Regardless, it becomes clear that Armstrong holds dangerous intentions behind his friendly smile. These intentions may very well be the focus of Season 2 in case Erin Carter (or Kate Jones) decides to ever return.
Source: https://dominioncinemas.net
Category: TV FEATURES