The more things change, the more they stay the same. Today, Disney is going through each of its animated classics and giving them a live-action update. It doesn't matter if the individual plotlines of those features work well in real life or not, everything from Beauty and the Beast to The Artistocats is getting that treatment. An equivalent phenomenon from the 1990s to the late 2000s was Disney's obsession with direct-to-video animated sequels. After The Return of Jafar made money hand over fist for the company in 1994, Disney's DisneyToon Studios division made titles ranging from The Lion King II: Simba's Pride to Bambi II and everything in between. It was an easy way to print money in the golden age of home video even though the follow-ups were rarely any good.
For a moment, it seemed like every single animated project under the Disney umbrella was going to get a straight-to-video sequel. After all, if The Fox and the Hound 2 was dropping in 2006, was any project in the studio's canon off-limits? However, even Disney couldn't bring every potential direct-to-DVD sequel into existence. Case in point: Dumbo II, an infamous home video sequel that was supposed to provide a new story continuing on from the original 1941 classic Dumbo. Though a trailer was released for the prospective project, it never made it past the concept stage, much to the relief of Disney animation purists everywhere.
Disney Actually Made a Trailer for 'Dumbo II'
Back in 2001, customers who purchased a special DVD edition of Dumbo got a trailer for Dumbo II, a project in such early stages of production that there was no finished animation for it yet. Images from the movie were limited to storyboards. However, the talking heads featured throughout the trailer were all too happy to explain what was going on with this sequel, which would concern Dumbo getting lost in a city with a bunch of other animal children. There would be tons of new characters in this sequel that Disney could make cutesy merchandise out of, including an ostrich, a hippo, and a pair of bears. Amusingly, the words used to describe these characters (namely a zebra who always asks questions about the world around her) indicate that these young critters would all be able to talk, a sharp contrast to the mute Dumbo.
RELATED: The 15 Most Emotional Disney Movies That Are Worth the Tears
It's also apparent that Dumbo II would be heavy on cutesy material, with all the rhetoric used to describe these characters indicating that the proceedings would've been aimed at extremely young viewers. That's not surprising since this feature, like its predecessor, is an animated film made for children, but it does indicate a weird misunderstanding of the original Dumbo. Though it's a G-rated title for kids, Dumbo is a dark and strange movie. Sometimes this manifests in unacceptable ways, such as the crow caricatures or similarly racist lyrics sung by men who pitch a circus tent. However, generally, the darkness of Dumbo comes from the relentless bullying the titular character suffers while a surreal digression into the "Pink Elephants on Parade" sequence turns the whole project into a visually glorious nightmare.
The world of Dumbo is cruel and unpredictable, a trait made all the more harrowing because it's a movie anchored by cutesy-looking animals. Dumbo II's concept art and trailer suggest a movie that would've undoubtedly whittled away the bolder aspects of the initial Dumbo movie in favor of something more marketable. While the complicated tone and willingness to confront harsh emotions ensured that Dumbo would stick around for decades to come, Dumbo II was opting for something much simpler in the pursuit of a quick buck. Of course, it wasn't alone in this trend, as countless other Disney animated films had all their best traits washed away when it came time for direct-to-video sequels. The key difference here, though, is that Dumbo II would only remain a trailer.
Why Didn't Disney Make a Sequel to 'Dumbo'?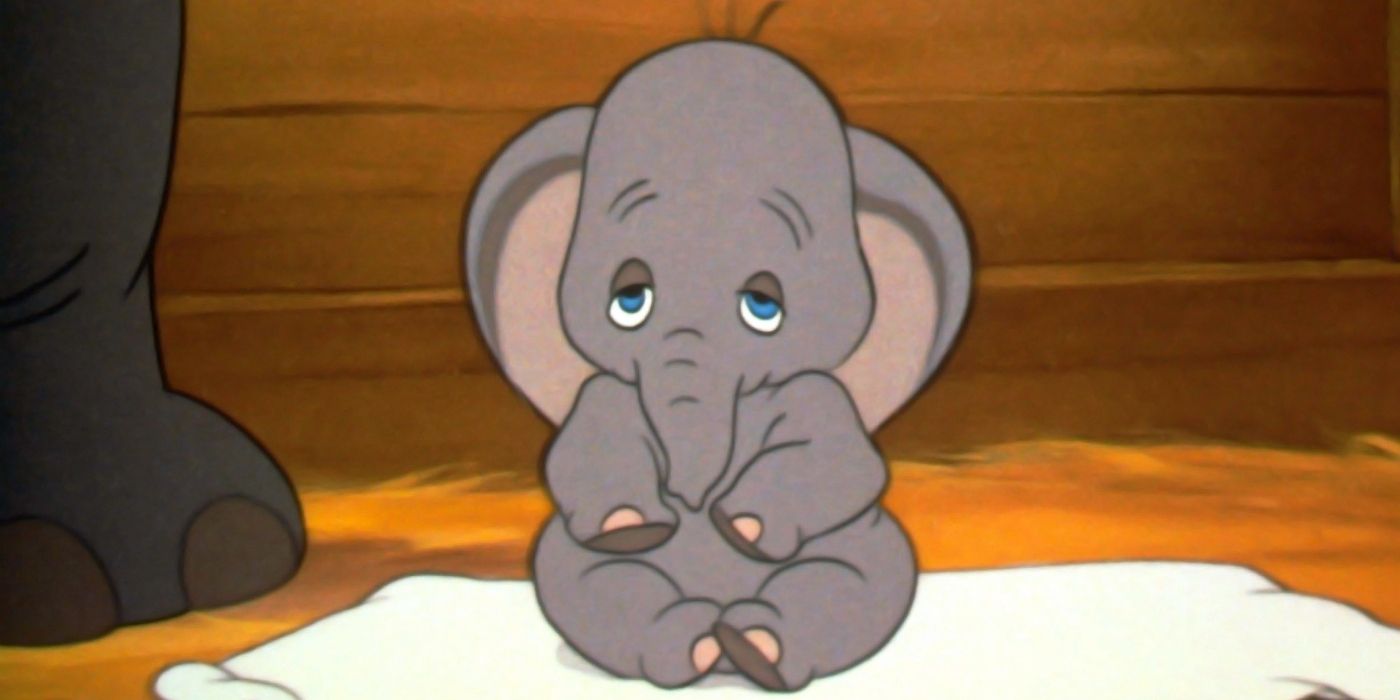 In 2013, screenwriter Robert Reece divulged in an interview with Animated Views details about his time working as a writer on Dumbo II. For starters, he revealed that the production had been put on the back burner just a few months after that trailer debuted on DVD copies of Dumbo. For another thing, the production briefly attempted to translate the Dumbo characters into CG animation, a challenge that was met with the disapproval of vintage Disney employee (and crew member on the original Dumbo) Joe Grant. Reece joined a revived version of the project in 2005, which still involved all those baby animals and apparently had a plotline detailing who Dumbo's father was. Reece was extremely excited about the prospects of Dumbo II, however, when John Lasseter took over all the Disney animation divisions in 2006, the age of Disney direct-to-video sequels came to a grinding halt. With this initiative dead, Dumbo II was once again a no-go.
In hindsight, the demise of Dumbo II isn't especially surprising since DisneyToon Studios appeared to struggle with getting sequels to the earliest animated Disney features off the ground. Though the age of DTV sequels included such cursed entities as The Hunchback of Notre Dame II, DisneyToon Studios only produced one sequel to the first five films in the Walt Disney Animation Studios canon. Even that exception, Bambi II, was one of the very last of these DisneyToon DTV sequels to be released, suggesting its existence came about more out of a lack of options for other major animated Disney fare to turn into a franchise. It's not like DisneyToon Studios was above the concept of making follow-ups to these formative Disney movies (Reece even mentioned he worked on a potential Pinocchio sequel for the division). However, the demise of Dumbo II suggests that these were the toughest Disney titles to wring sequels out of.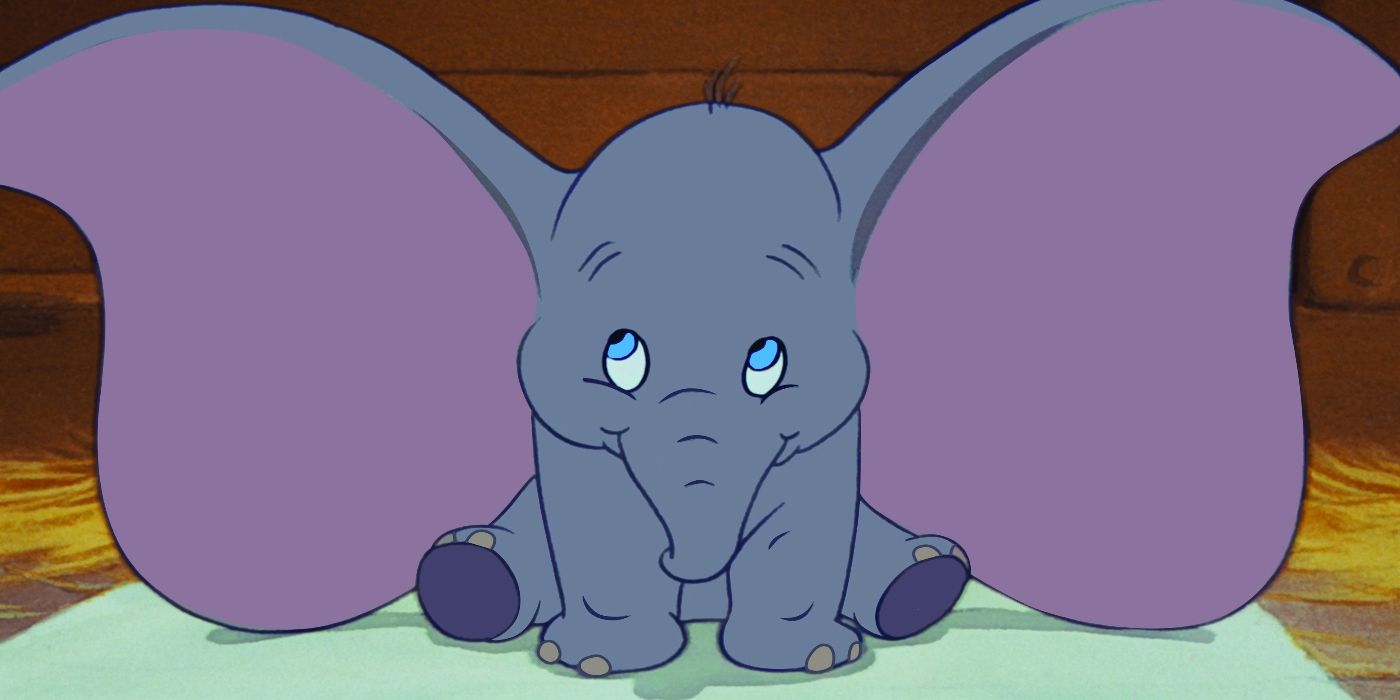 We'll never concretely know why it was so much easier for DisneyToon Studios to make sequels out of Aladdin than Dumbo, but there are a few options on the table. For one thing, only one of these initial five features (Snow White and the Seven Dwarfs) involved a figure from the cash-cow Disney Princesses brand. Pinocchio and Dumbo were seminal Disney titles, but they were potentially less enticing to marketing because of their lack of princess power. These were also all older titles that may have been perceived as being less urgently important for youngsters of the 21st century. Plus, there may have just been way more pressure on pulling off a Dumbo II "right" compared to the creative expectations for Brother Bear II or An Extremely Goofy Movie given the enormous creative legacy of the original Dumbo.
Whatever the reason for DisneyToon Studios struggling to produce sequels to the earliest Disney titles, those problems ensured that Dumbo II wouldn't become a reality. Of course, Disney would blow roughly $170 million on a misguided live-action remake of Dumbo in 2019 that showed the dangers of trying to expand so heavily on a simple 64-minute story from 1941. These DTV sequels were bad and often creatively bankrupt, but at least they didn't run for almost exactly two hours like Tim Burton's Dumbo feature! Even the pits of these live-action Disney remakes can't suddenly make the age of a potential Dumbo II something worth getting nostalgic for…but it certainly does remind one that Hollywood can always find new ways to disappoint.
Source: https://dominioncinemas.net
Category: MOVIE FEATURES