Editor's Note: The following contains spoilers for Ahsoka Episode 3
The most recent episode of Ahsoka showed the renewed Jedi training between Master Ahsoka Tano (Rosario Dawson) and her Padawan Sabine Wren (Natasha Liu Bordizzo). In the communal space of Ahsoka's ship, Sabine practices her lightsaber forms before Ahsoka hands her a helmet that impairs her vision. Ahsoka encourages Sabine to defend herself without relying on her sight, much like the scene from Star Wars: A New Hope when Luke Skywalker (Mark Hamill) practices his lightsaber deflections with a blast-shield helmet, guided by the instructions of Obi-Wan Kenobi (Alec Guinness). Unlike Obi-Wan, who merely guides Luke through words of wisdom, Ahsoka goes for an offensive tactic and combats Sabine as she tries to defend herself. The scene highlights how much more adequately skilled and wise Ahsoka is. However, when their ship comes under attack, initially, Ahsoka orders Sabine to follow her command. But such commands aren't working, so Ahsoka lets Sabine take the lead, and by working as a team, they come to safety. Why is this relevant? Well, the long history of Jedi Masters and Padawans runs deep, and if the Jedi are to survive, they must learn to adapt to a continuously changing galaxy.
The Jedi of old were in greater numbers, tens of thousands of Jedi Knights protecting peace and justice in the galaxy. But when the Clone Wars drew to a close, the vast number of Jedi were reduced to a scarce few. It is hard to believe that Darth Sidious' (Ian McDiarmid) grand plan of conquering the universe worked out so perfectly when he was merely one Sith Lord against innumerable Jedi Knights, but unfortunately, a skilled Sith Lord is always informed of their enemy's weakness. During the era of the Clone Wars, the Jedi's weakness was their traditionalism, which had transcended into an arrogant ignorance. The insistent nature of the Clone Wars, orchestrated by Darth Sidious, dragged the Jedi into a realm of fear and uncertainty. They were suspicious of everything, and that only saw them cling to their unyielding traditions even more. But the greatest Jedi are the ones who are open to change, who are open to others, and who surrender themselves to life's uncertainties.
The Few Remaining Jedi Learned To Evolve After the Clone Wars
see more : How Kevin McKidd's Owen Hunt Survived the 'Grey's Anatomy' Grim Reaper
Jedi Master Yoda (Frank Oz) from the Clone Wars era is perceptibly different during the era of the Galactic Civil War — that is, when he's a recluse on the swamp planet of Dagobah. It is obvious that the Jedi's failure during the Clone Wars caused Yoda to reflect and reevaluate what is most important to a Jedi. Yoda hid from everything except his connection to the Force once the Clone Wars ended. But perhaps that was a bittersweet blessing in disguise, because that's primarily all a Jedi needs — faith in the Force. Even in the darkest of times, it is a test of a Jedi's strength to see whether they can keep their faith in the light. And Yoda does. His faith allows him to communicate with other Jedi through the Force, including Kanan Jarrus (voiced by Freddie Prinze Jr.) and Ezra Bridger (voiced by Taylor Gray).
Like most Masters and Padawans, Kanan and Ezra's journey together starts off a little rocky. Kanan was only a Padawan during Order 66 and his limited training made him feel as though he wasn't good enough to train Ezra. But Ezra adored Kanan, and he was keen to prove himself. Ultimately, Kanan and Ezra's journey is one of the most inspiring in the history of Master and Padawan relationships because they go on their journey as a team. Ezra learns a lot from Kanan, but Kanan learns just as much from Ezra, and they grow and mature together. Their Jedi training becomes a reciprocal learning experience. Kanan does not berate Ezra for his failures or his emotions, he supports and encourages him the best he can. Rather than following strict Jedi rule books, Kanan and Ezra rely on their connection to the Force to guide them. The pair also accept the love they harbor for their family and friends, rather than suppress or deny it. This makes them different from the Jedi during the Clone Wars, whose rules against attachment seemed to make many Jedi indifferent towards important feelings like compassion and sympathy.
Related: 'Ahsoka' Episode 3 Easter Eggs
Unconventional Jedi Training Has Produced Some of the Best Jedi in 'Star Wars' History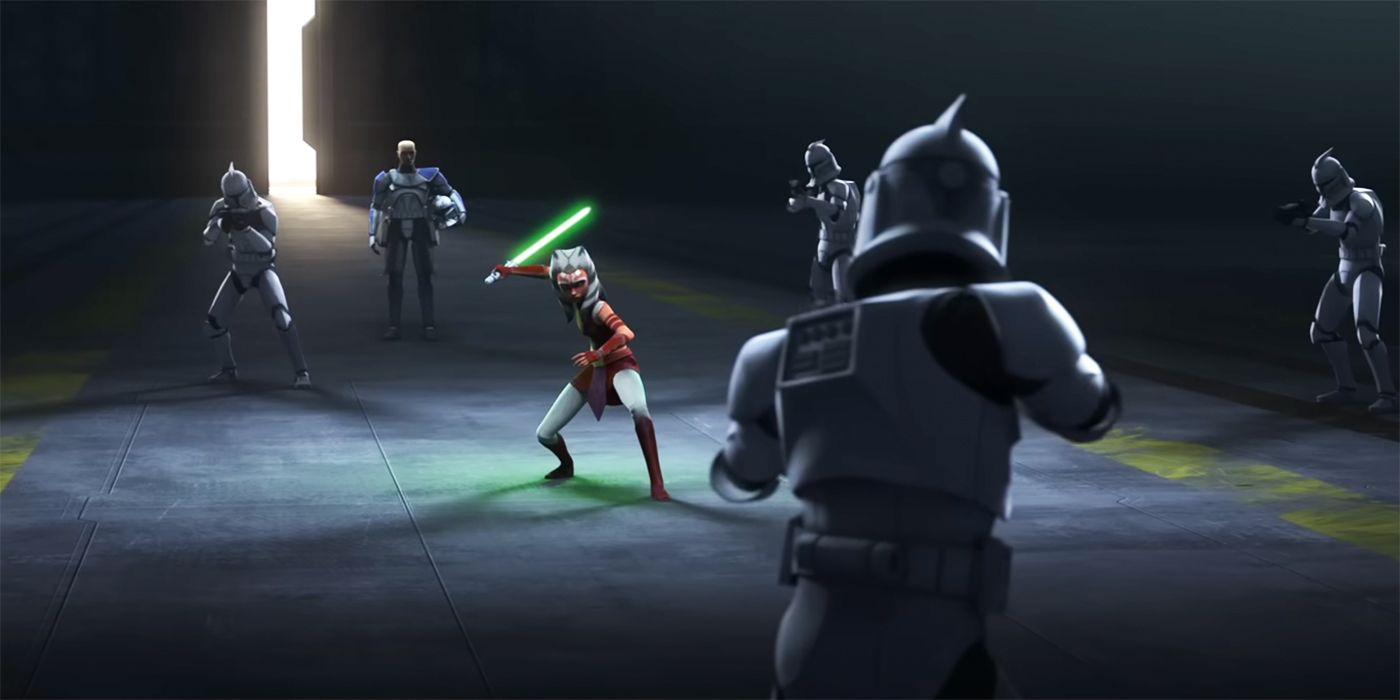 Kanan and Ezra's Master and Padawan relationship is one of the healthiest in Star Wars because they embrace all manner of experiences and feelings with open-minds. They value their link to the Force that allows them to connect to all living things. Kanan trained Ezra during a time when the Jedi were no more, which meant there was an absence of Jedi formalities — no protocols, rules, or handbooks. All Kanan had to go on was his limited training and his connection to the Force, and yet Ezra became of the greatest Jedi in Star Wars. Kanan's unconventional Jedi training is very similar to Ahsoka's training that she passes onto Sabine. Ahsoka's Master, Anakin Skywalker (voiced by Matt Lanter), was one of the most unconventional Jedi in the Order, and Ahsoka definitely mimicked his way of doing things. But Ahsoka also came to lose faith in the Jedi Order, and that also spurs her unconventionality — she doesn't care to follow strict Jedi protocols when training Sabine.
The Best Jedi Masters Never Stop Learning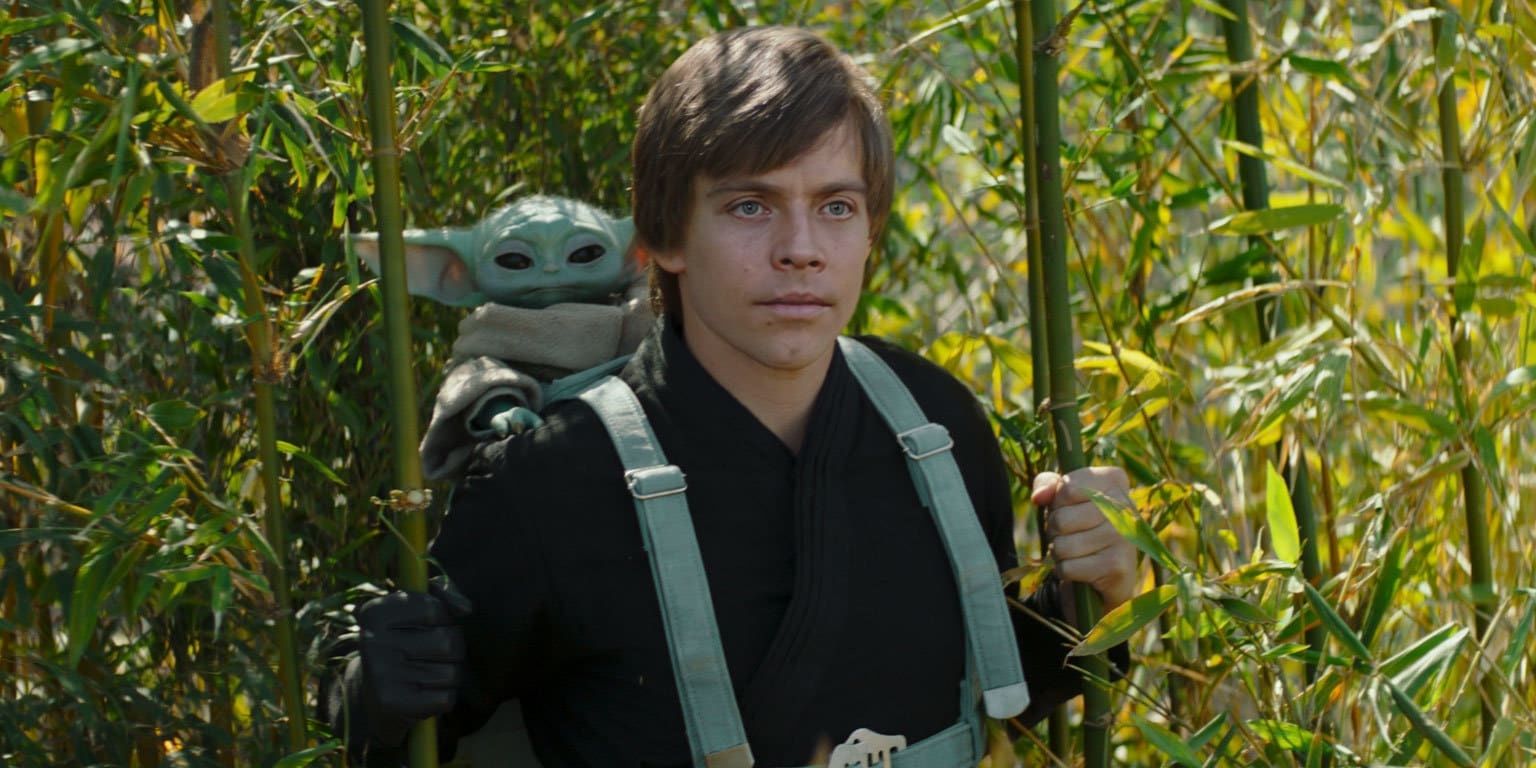 This is a good thing, as we've seen with the success of Kanan and Ezra's relationship. Ahsoka still needs to put more faith in Sabine's abilities, but just by letting Sabine become her partner rather than her student during their fight against Thrawn's allies is a step in the right direction. Ahsoka is learning that the Padawan has just as much to offer as the Master. Although Jedi Masters are older and wiser, they are somewhat wearier. Experience often comes with heartache, and both Kanan and Ahsoka have endured great loss. But Ezra helped Kanan to overcome the burden of his past and be more open to the world. So perhaps Sabine will help Ahsoka face the demons of her past, so that instead of running from people, she can connect with them fully.
Source: https://dominioncinemas.net
Category: TV