When it comes to revisiting a film one has previously seen, the top choices are frequently those that feature lighthearted plots, comedic aspects, and relatable characters. Sometimes, it also happens that a movie is so difficult to wrap one's head around that a second viewing is mandatory.
Nevertheless, whether a film is incredibly long and slow-paced or simply deals with heavy themes, there are many reasons why its rewatch value can drop significantly. On Reddit, users share and explain their takes on which are some of the least rewatchable features of all time, from The Road to Requiem for a Dream.
10
'The Road' (2009)
Based on the 2006 novel of the same name by the late writer Cormac McCarthy and set in a very dangerous post-apocalyptic United States, The Road stars Viggo Mortensen as a father who makes his way, alongside his pre-teen son, through a thoroughly desolated America, in hopes to find a better life in the warmer South.
When asked what is a great film that one does not want to rewatch, ReverendCatch commented that they "felt this way about The Road," and understandably so. In the meantime, Realsteels0311 admitted on a different post that, even though this is a popular answer, they have revisited the grimy, dark, and violent movie more than once: "I absolutely loved that movie and have seen it three more times since."
9
'Joker' (2019)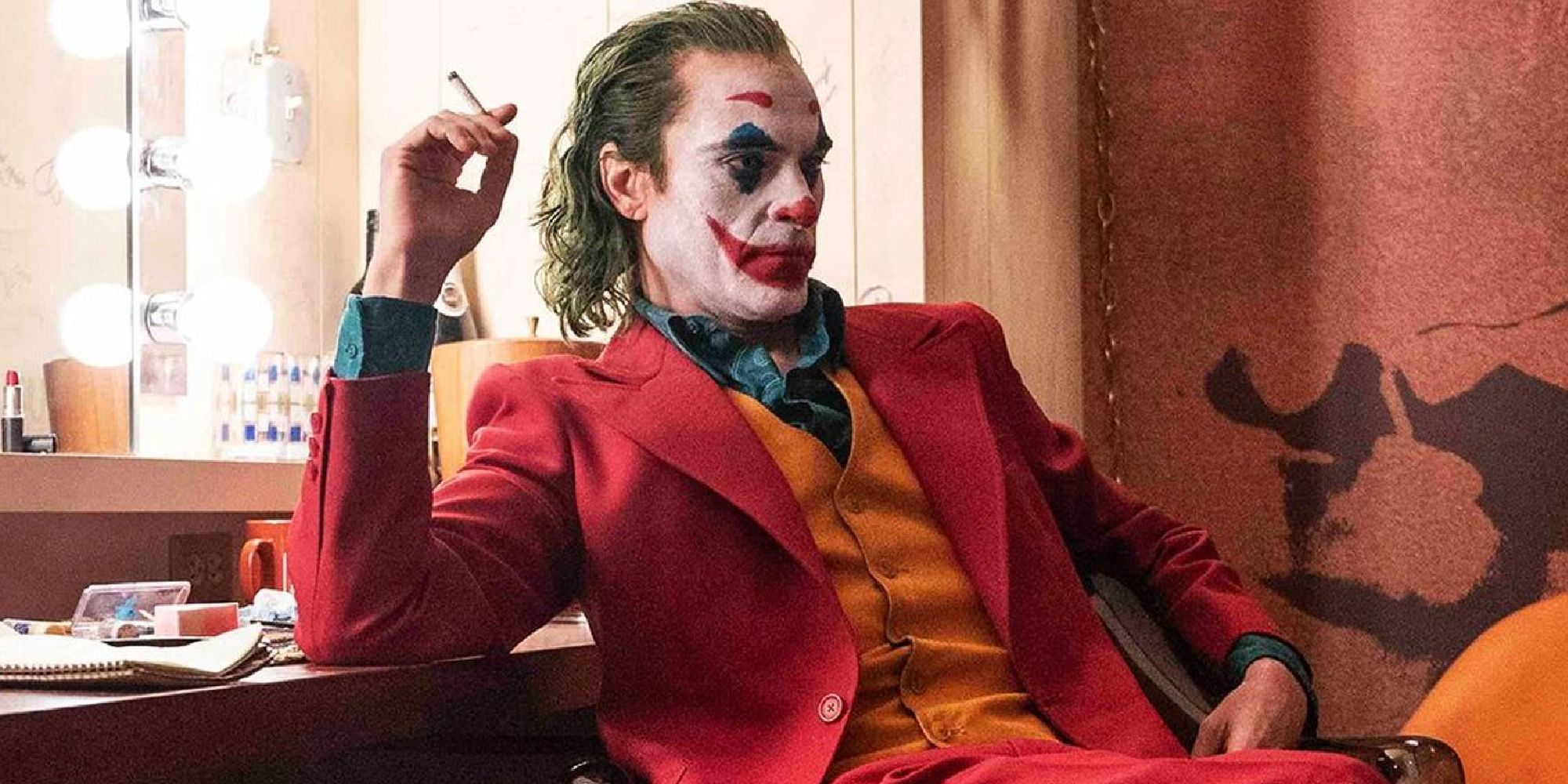 Starring Joaquin Phoenix in an Oscar-winning performance, Todd Phillips' Joker provides audiences with a refreshing and somewhat disturbing take on the character. Set in the early 1980s Gotham City, the film follows aspiring stand-up comedian Arthur Fleck as he slowly descends into madness and turns to a life of crime and chaos.
Because of its provocative premise and intense depiction of mental health, Joker can be difficult to watch for a second time. Even though houtex727 believes it to be an "impressive movie," the user later noted that they "honestly have zero desire to see it ever again" and that it hit them in a way they "didn't expect."
8
'Uncut Gems' (2019)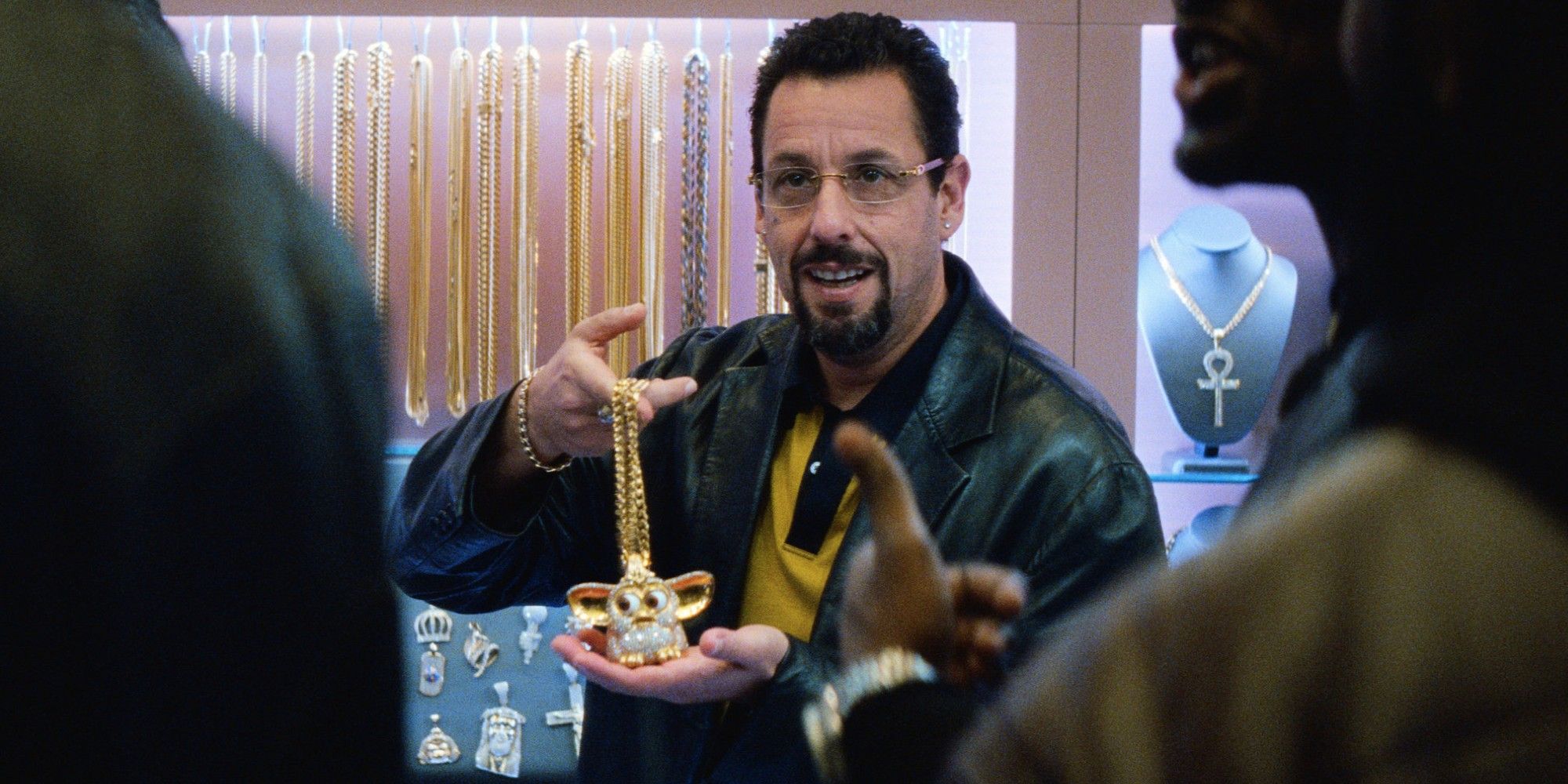 Featuring Adam Sandler in one of his best dramatic roles, Uncut Gems is an anxiety-inducing crime thriller centering on a quick-witted NYC jeweler who puts everything on the line in hopes of surviving as his debts grow and his upset collectors close in.
see more : From 'Oppenheimer' to 'Avatar': 13 Modern Movies That Surprisingly Fail the Bechdel Test
This intense flick by the Safdie Brothers' is no joke; it can be incredibly hard to sit through during a first viewing, not to mention during a rewatch. According to joseph4th, "It was really well written and Adam was robbed by the Oscars, but it was also punishing in a way. It just kept slowly twisting this underlying tension that I did realize it was doing so that end really landed with a [full-on] brutal punch."
7
'Life of Pi' (2012)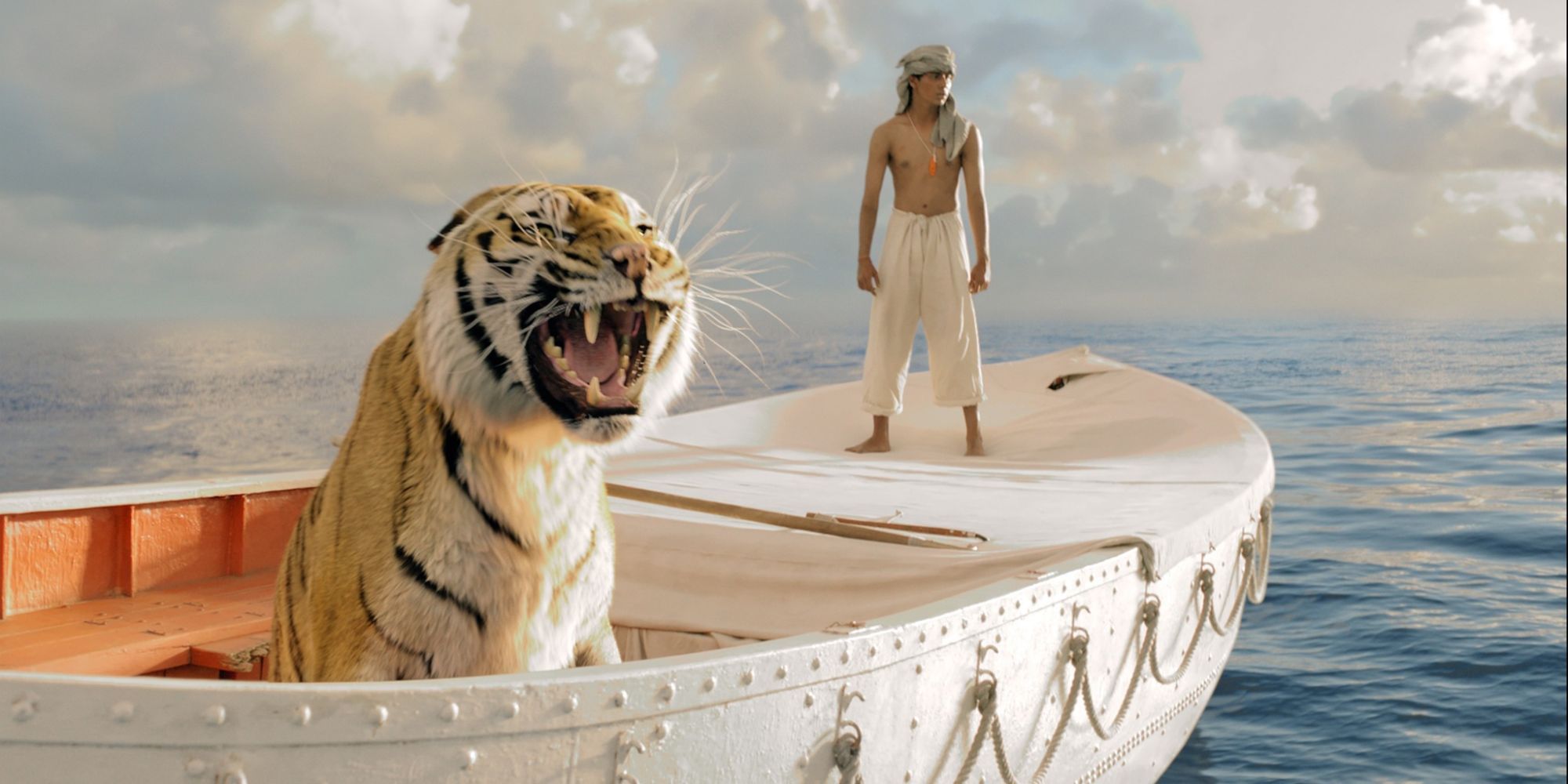 Analyzing themes of survival and faith, Life of Pi is an adaptation of the philosophical novel by Yann Martel published in 2001. Directed by Ang Lee, this Academy Award-winning adventure drama illustrates the aftermath of a disaster at sea, where a young man (Suraj Sharma) is cast away in the company of another survivor: a fearsome and majestic Bengal tiger.
Even though it counts on an intriguing but slow-paced premise, most people will argue that one of the best aspects about Lee's movie is the stunning visuals. On Reddit, user mcgeggy admitted they "thoroughly enjoyed it in the theater" but think they'd "find it tedious and way less impactful on a rewatch at home."
6
'Martyrs' (2008)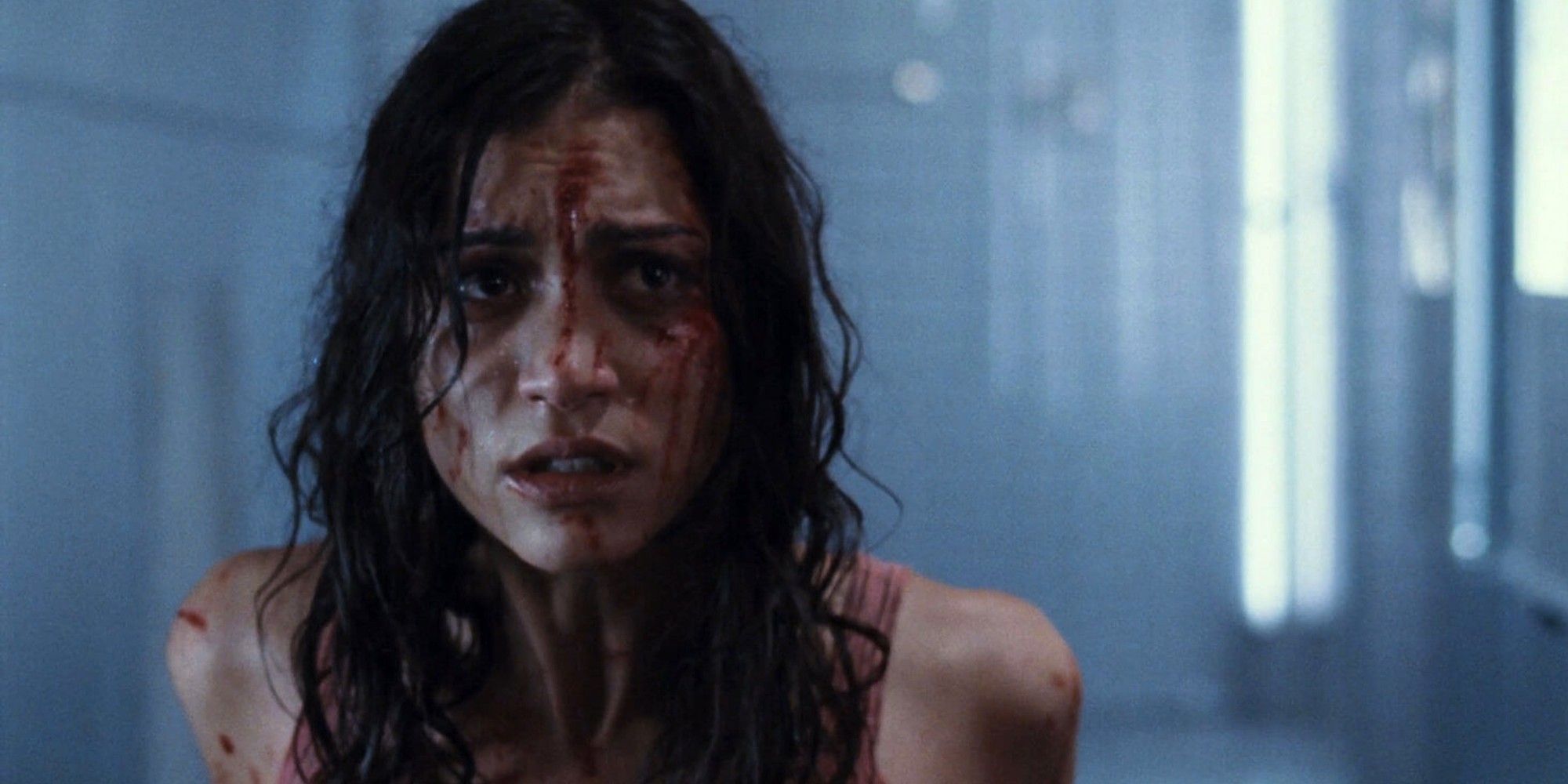 As many would agree, Martyrs is the kind of disturbing viewing experience you don't want to undergo twice. The distressing film by Pascal Laugier centers on a young woman's (Mylène Jampanoï) dangerous journey for revenge with a friend (Morjana Alaoui) who has also experienced child abuse. She seeks payback against the individuals who abducted and mistreated her when she was a child.
RELATED: Most Disturbing Endings in Movies, According to Reddit
"Despite its gruesome nature that movie will stick with anyone who watches it. I've had zero desire to ever rewatch it," The_Stank__ admitted. While the French Martyrsis definitely worth checking, there is no doubt that itis an objectively brutal and grotesque film that will leave a strong imprint in the audience's minds.
5
'Grave of the Fireflies' (1988)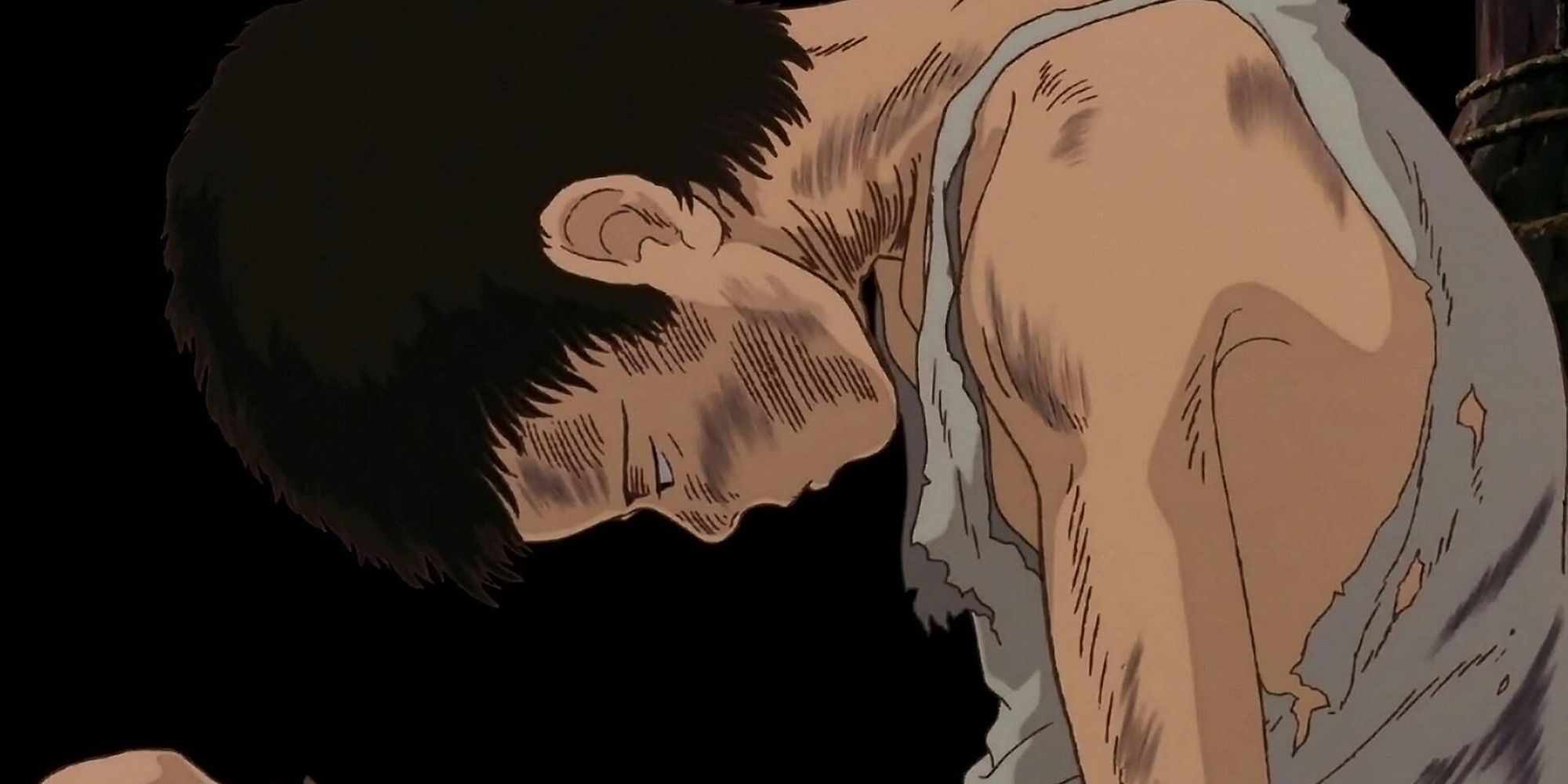 Studio Ghibli has been around for some time now, and while there are several unforgettable films from the Japanese film company, Grave of the Fireflies is certainly a title that stands out. The 1988 film is unarguably the saddest and most heartbreaking of all, and it depicts the story of two siblings and war orphans and their struggle to survive during the final months of WWII.
Despite featuring a powerful narrative that will provide audiences with food for thought and an incredible execution, Grave of the Fireflies holds terrible rewatch value, according to Reddit. "Such a great film. I bought the DVD knowing I would never watch it again," the user Mexibruin wrote.
4
'Manchester by the Sea' (2016)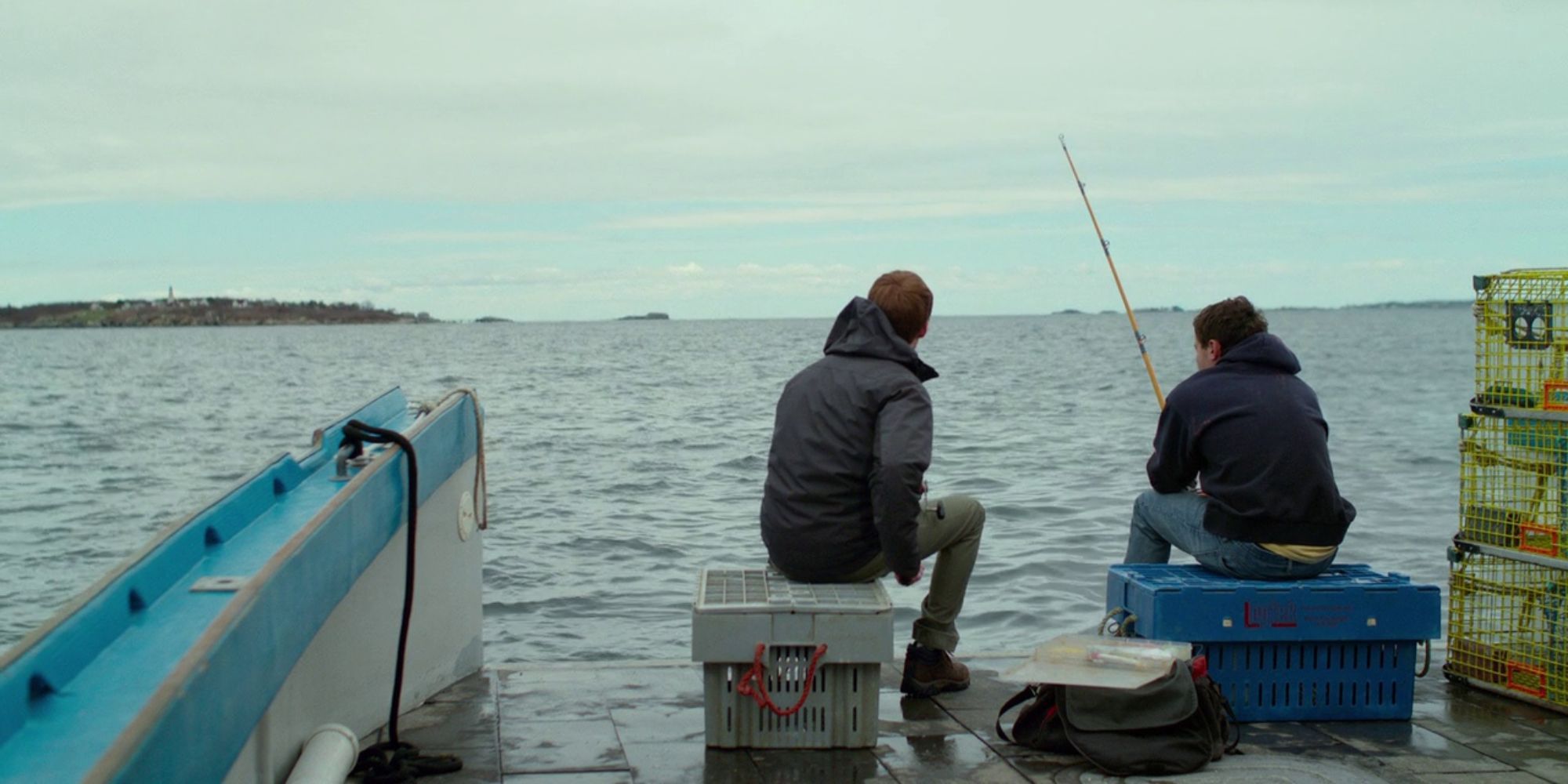 see more : The 15 Best Anthony Hopkins Movies, Ranked
In Manchester by the Sea, a rugged handyman (Casey Affleck) returns to his New England birthplace to care for his 16-year-old nephew (Lucas Hedges) after the passing of his brother (Kyle Chandler). However, his return also reveals his troubled background.
Featuring great devastating performances and an enthralling premise, this slice-of-life film and exploration of grief is often referred to as one of this generation's saddest movies. "I have an almost yearly rewatch and I completely get it," a Reddit user commented. "It's [redacted] devastating." In a different post, the user rob1408 said they think the film is a masterpiece, but an "emotionally shattering masterpiece that I'll never put myself through again."
3
'Schindler's List' (1993)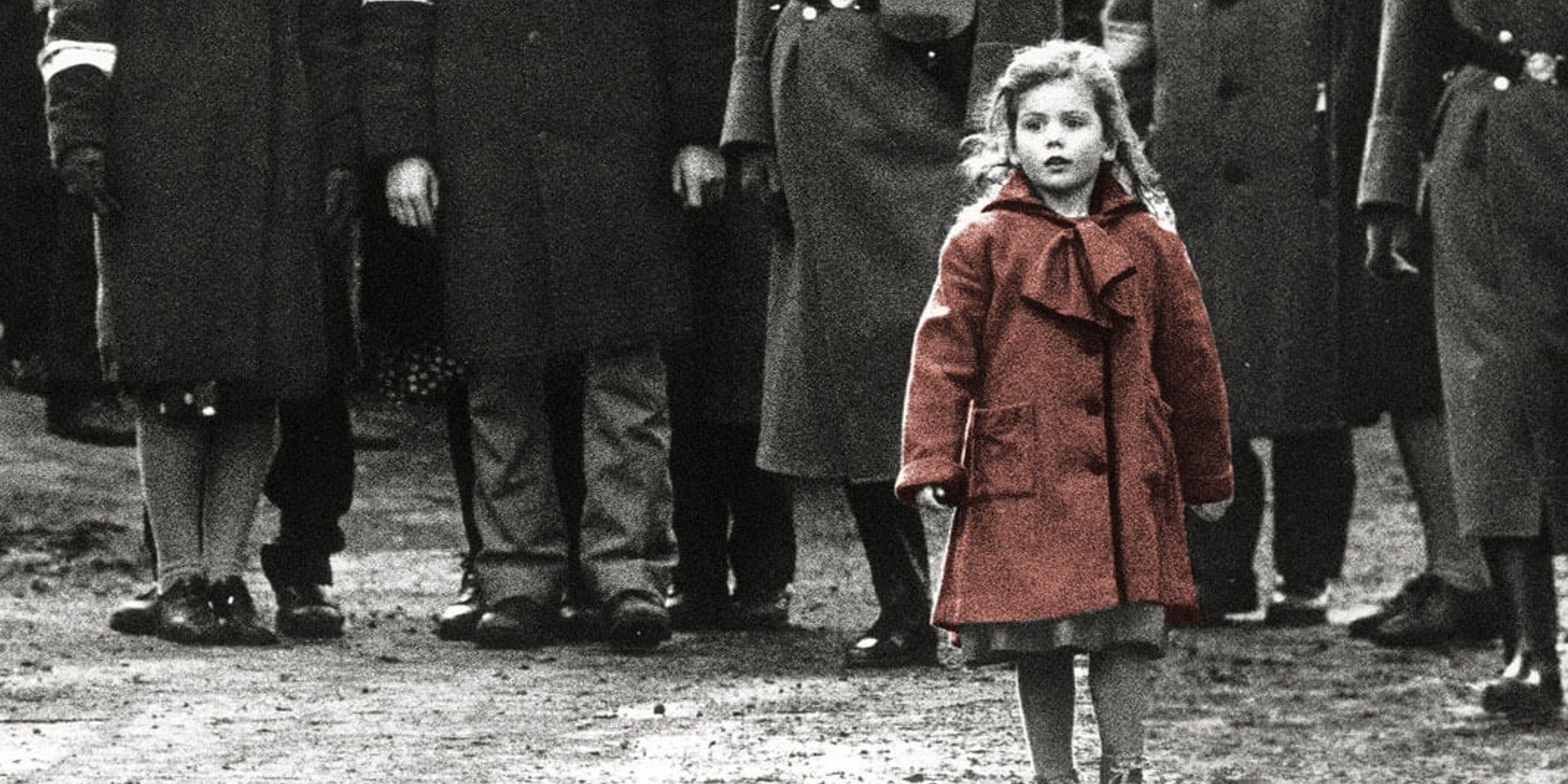 Regarded one of the best war and biographical films of all time, Schindler's List is set in a German-occupied Poland during the WWII, depicting real-life industrialist Oskar Schindler's (played by Liam Neeson) worries about his Jewish employees after witnessing how the Nazis persecuted them.
Although Steven Spielberg's film is considered a masterpiece, many people understandably can't bring themselves to watch it again due to the obscure themes it tackles. Nevertheless, some users on the platform still believe it to be worth seeing for a second time, which is the case of calvincouch911: "I love Schindler's List and have seen it [four] or [five] times. It's a tough watch but it's also very inspiring and [life-affirming]," the user wrote.
2
'12 Years a Slave' (2013)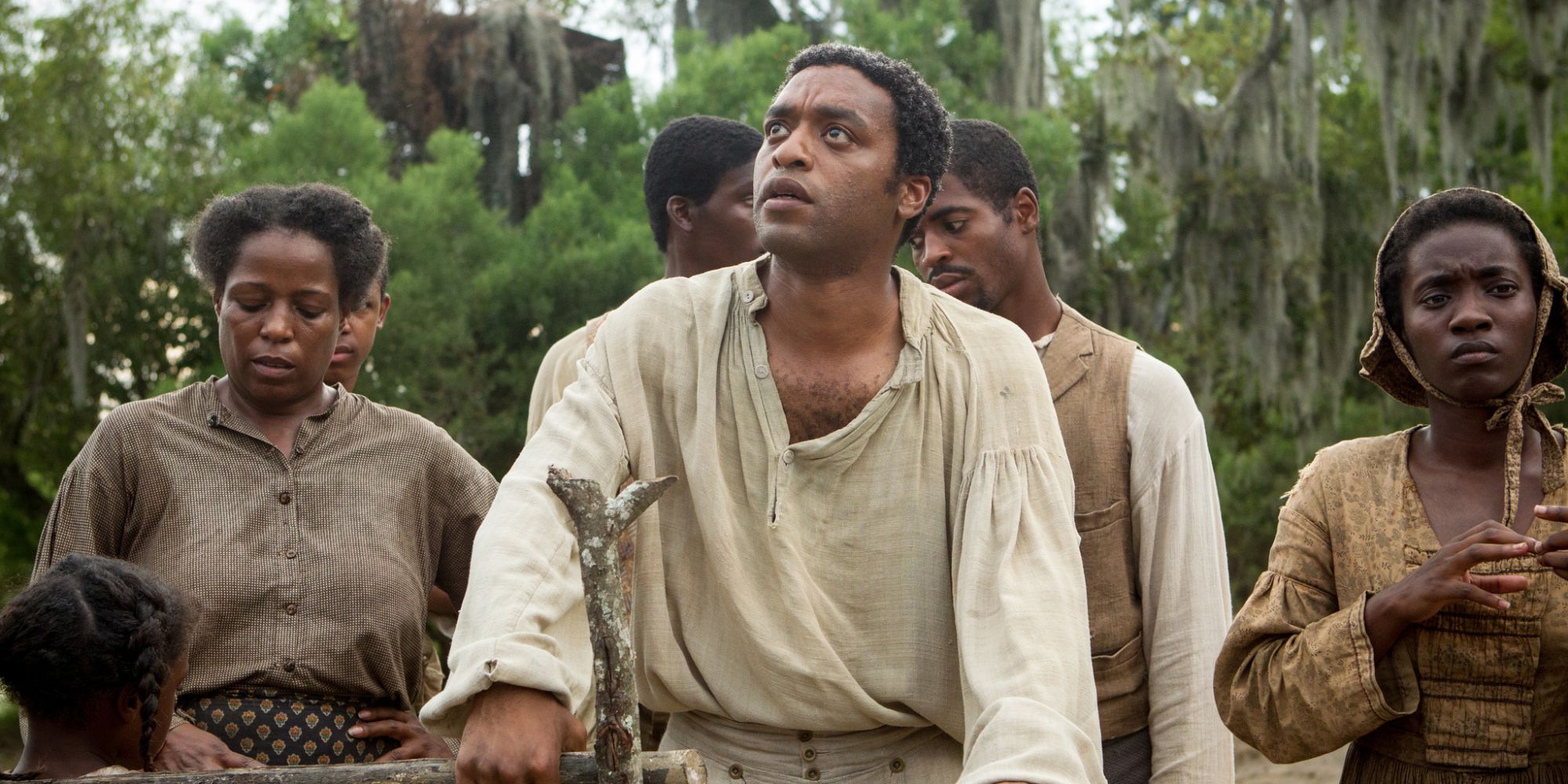 As the title suggests, 12 Years a Slave is no easy watch, so it is not to wonder why some people don't want to go through it again. Based on the 1853 slave memoir of the same name by Solomon Northup, this heartbreaking and masterfully acted biographical drama — with Chiwetel Ejiofor in the lead role — focuses on a man who was kidnapped in Washington, D.C. by two conmen in 1841 and sold into slavery.
RELATED: Movies to Watch if You Loved the Cast of 'Black Panther 2' and Want To See More
Because it chronicles Northup's disturbing experiences as a slave, including extreme brutality and degradation, the acclaimed Steve McQueen movie is not the ideal film to rewatch on a daily basis. "I can't even watch that a first time," a Redditor wrote under a comment on the platform.
1
'Requiem for a Dream' (2000)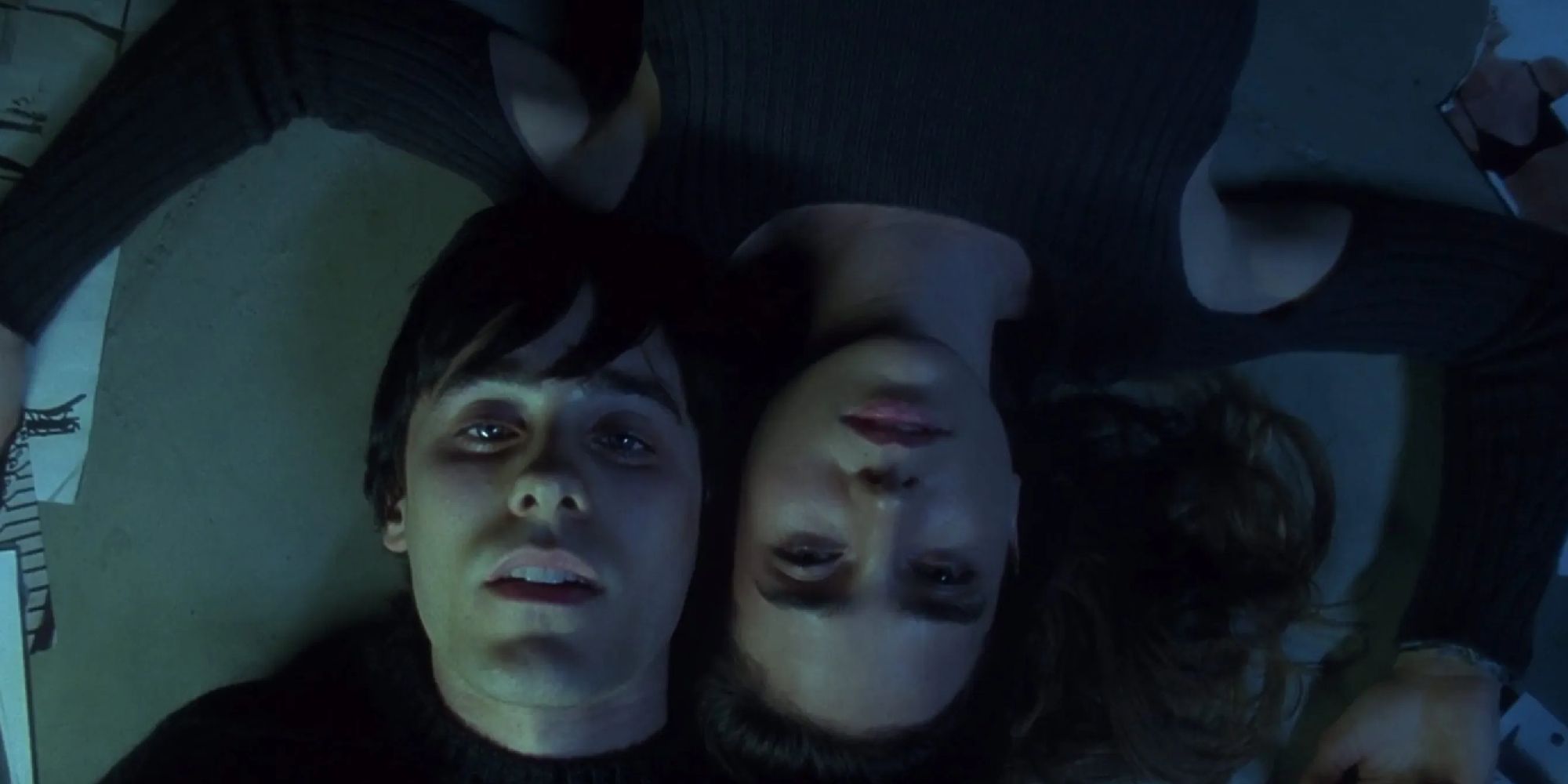 Darren Aronosfky's Requiem for a Dream explicitly showcases the effects of drug addiction by depicting four characters affected by it (Ellen Burstyn, Jared Leto, Marlon Wayans, and Jennifer Connelly), illustrating how the usage of substances alters their physical and emotional states.
According to several Reddit users, this high-rated, uncomfortable flick is no fun to get through a second time. Because it so clearly explores the hellishness of addiction, Requiem for a Dream can be triggering and highly distressing viewing. "This a good answer," the user kbarZZLe commented. "This movie seriously messed me up back in 2001. I related to every single character and was devastated at the outcome each of them faced."
KEEP READING: The Most Pretentious Movies of All Time, According to Reddit
Source: https://dominioncinemas.net
Category: Lists