Elijah Wood has carved his own distinct path in Hollywood. His work ranges from lesser known, indie productions to some award-winning features. More recently, he can be seen on television as Walter Tattersall, the potential love interest of Misty Quigley (Christina Ricci) on the Showtime original series, Yellowjackets. The series and Wood's part he plays in it absolutely deserve the praise they receive; however, this isn't Wood's first television role, nor is it his best.That title goes to his time on a highly underrated series in which he starred as Ryan Newman on the FX network show, Wilfred.
you are watching: Elijah Wood's Most Underrated Role Is in This Comedy Series About Man's Best Friend
Wilfred is a crude yet brilliant television show that should be recommended to anyone, especially if you're new to Elijah Wood's work and want to explore it aside from The Lord of the Rings. It was originally broadcasted on Australian television and was based on a short film by series creators Adam Zwar, Jason Gann, and Tony Rogers. Upon being adapted for American television, the Wood-led version premiered to 2.6 million viewers and differs greatly from its predecessor. Executive producer David Zuckerman switches from a darker tale surrounding Wilfred and his owners to essentially a buddy comedy in which Ryan Newman befriends his neighbor's dog, whom he perceives as a man in a dog suit. To be clear, the FX series is considered a dark comedy due to its subject matter, and both stories are hilarious in their own right. What makes FX's Wilfred truly stand out is not only the laughs it brings, but also the light it sheds on mental health in an entertaining and evocative way.
Elijah Wood's Protagonist on 'Wilfred' Is Painfully Human
Wood's Ryan Newman is introduced to the audience from the first moment of the show. We find him at the peak of a midlife crisis in a high-stress job as a lawyer at his father's firm, and he believes that he's going nowhere in life. This and a traumatic past, which the audience learns the details of as the show goes on, causes him to have lived with depression for most of his adulthood. This results in him unsuccessfully attempting to take his own life when the girl next door, Jenna Mueller (Fiona Gubelmann) knocks on his door with a last-minute request to watch her dog, Wilfred, whom Ryan sees not as an actual dog, but a man in a dog costume (Gann). Following this point, Ryan forms a unique bond with Wilfred and does his best to move forward and live a normal life while trying to understand the mental illness he clearly is living with.
This steadfast desire for normalcy within Ryan's abnormal life is the most relatable trait of the character. Throughout the show's four seasons, we learn more about Ryan's complex upbringing. While he grew up with a manipulative stepfather, Henry Newman (James Remar), he's actually the biological son of a cult leader. His mother Catherine Newman (Mary Steenburgen, Mimi Rogers) has a similar affliction to him with her own pet cat, whom she sees as a woman in a cat costume (Rhea Perlman). Despite this, Ryan remains resilient and makes numerous attempts to find his place in the world. He even tries to form relationships, which is shown with a few side characters, but is mostly presented via his interactions with Jenna. Each of these, however, are often thwarted by Wilfred through either the character's actions or ill advice.
RELATED: Before 'Yellowjackets,' Melanie Lynskey and Elijah Wood Teamed Up for This Revenge Comedy
'Wilfred' Teaches That Happiness Is Based on Perspective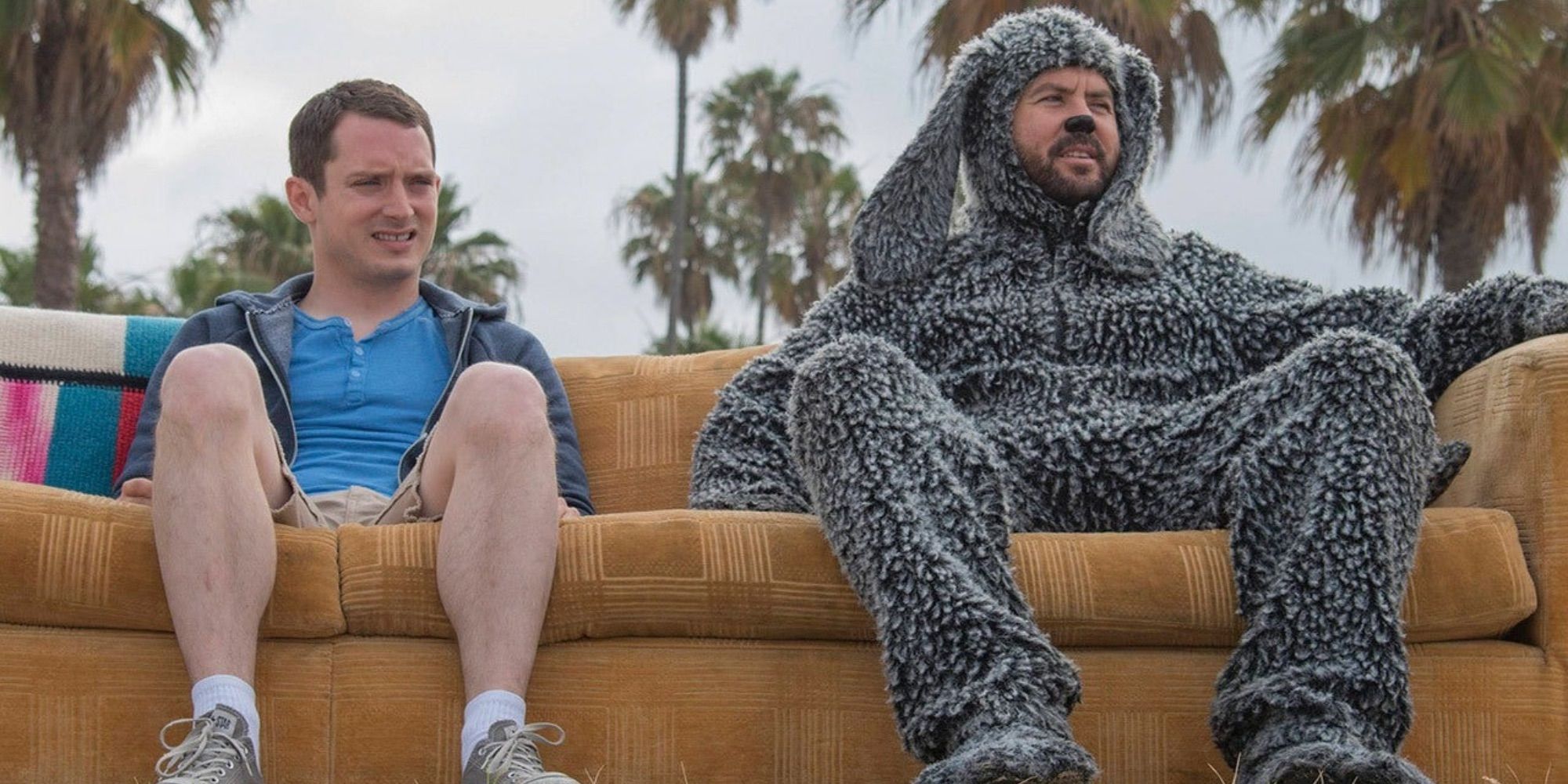 Every episode of Wilfred begins with a quote, each of which fades out and focuses on the singular word that serves as both title and theme. The final episode of the series is entitled "Happiness." Its quote, paraphrased, states that happiness is based on one's perception. During the final episode, it's confirmed that Wilfred is a personification influenced by his time in the cult led by his biological father, Charles (Tobin Bell). After finally meeting Charles, Ryan makes the connection that what he suffers from is likely genetic as both of his parents live with their own managed psychoses. As he's processing what he's told, it's revealed through a series of rapid flashbacks that much of what Wilfred has done over the course of the series was actually Ryan doing it to himself. Upon this realization, Ryan gains some control over the man-in-the-dog-suit manifestation and chooses to outright deny that version of Wilfred.
As he attempts to move one and live a normal life with this newfound freedom from the Wilfred personification, Ryan finds himself back to being miserable and in a rut. This brings him to realize another truth concerning Wilfred: while the manifestation may have been problematic, Wilfred is a part of him, and his existence made Ryan's life interesting and meaningful. At the conclusion of the series, Ryan comes to accept this part of himself and finally gains his long sought after sense of happiness.
'Wilfred' Portrays Mental Health With Sensitivity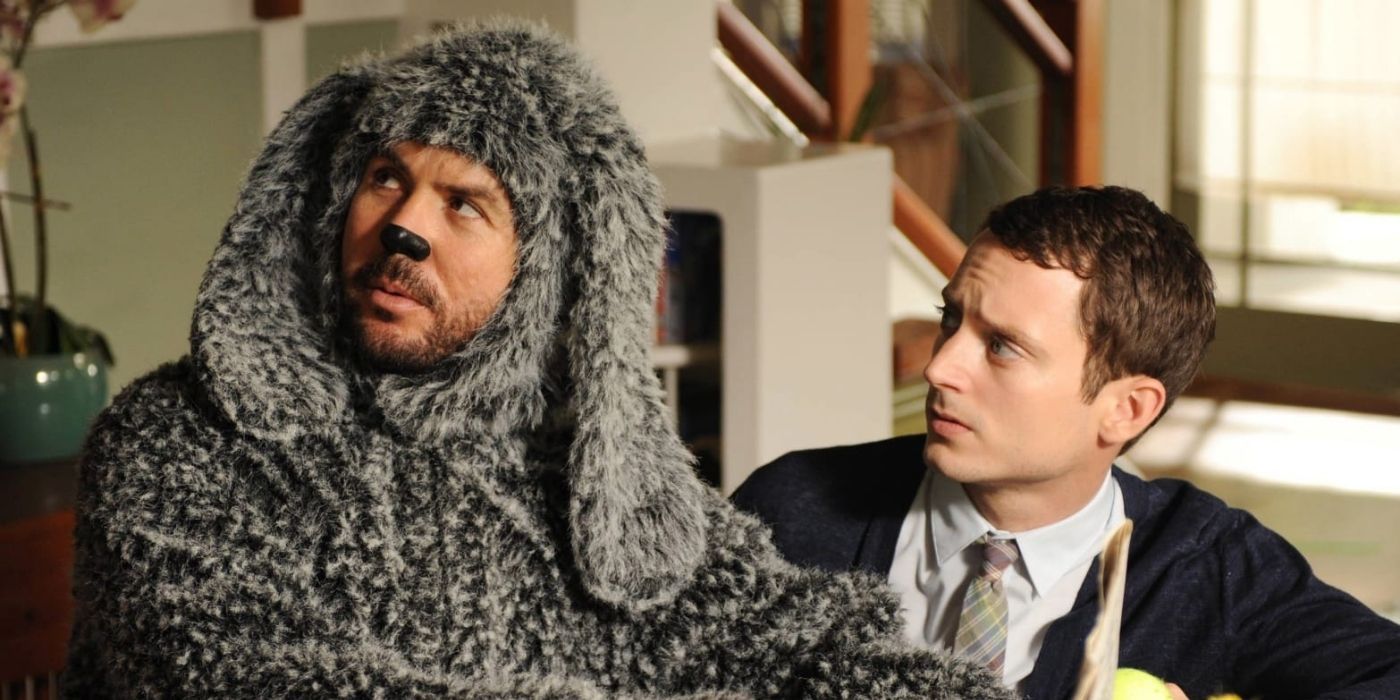 Mental health is a sensitive topic that doesn't get addressed much on the big or small screens. When it's touched upon, it rarely gets the proper attention it deserves, or it is misrepresented and painted in a negative or problematic light. When it comes to Wilfred, the audience follows Ryan as he tries to understand just how much of his interactions with Wilfred are real, if he's truly living with a mental illness, and where the man-in-the-dog-suit manifestation fits into any of it. Wilfred's sabotaging behavior (which is really Ryan's own self-sabotage, as is revealed in the end) mimic the struggles many go through. Although the comedic back and forth of Wilfred saying he's real and openly stating it's all in his head can be a bit distracting, viewers catch on quickly that he represents much of Ryan's repressed, fleeting, and impulsive thoughts as well as his insecurities.
Throughout the series, Ryan desperately attempts to find the answer behind what Wilfred actually is through other manifestations such as Bruce McCombs (Dwight Yoakam; William Baldwin), who tells Ryan that Wilfred is misleading him when he meets him at the end of the first season, and moments such as when Wilfred believes he's Mataman, a dog god worshiped by his father's cult, starting in the fourth and final season. Furthering the complexity of Ryan's life, he does this while simultaneously trying to maintain a connection with his sister, Kristen (Dorian Brown). She plays a dual role as both his only support system and an occasional obstacle that keeps drawing him back into the dreary life overseen by his manipulative stepfather he's trying to move on from.
When we're first introduced to Ryan, he's in a deep state of depression and experiencing a midlife crisis, a moment which is mirrored in the final episode. His back and forth struggle of confirming or disproving the man in the dog suit's existence can easily represent the back and forth struggle of differing reality and psychosis, which the show confirms Ryan lives with through his mother and when he finally meets his biological father. Though Wilfred presents it in a comedic, albeit dark, format, viewers and fans who may not understand what it's like to live with either are given some knowledge through a very relatable character in Ryan Newman.
Not only is Wilfred one of Elijah Wood's best performances, it also allows its fans to gain a better insight to mental health through its protagonist's journey. While it may have ended with the passing of Jenna's actual dog in the final season and the revelation that Wilfred isn't real, Ryan finds comfort that while he may not live a "normal" life and Wilfred may just be in his head, he can still be happy.
Source: https://dominioncinemas.net
Category: TV