Margot Robbie has spent her career as a famous actor almost exclusively appearing in big movies and award-season darlings such as The Wolf of Wall Street, The Big Short, Once Upon a Time…in Hollywood, I, Tonya, and Babylon. However, once upon a time, Robbie was getting her start as a performer on the Australian soap opera Neighbours. With this show, the future Barbie star established her willingness to headline small-screen programming, which looked like her niche for the time being. When she went to America to pursue acting roles there, Robbie's first major gig was as one of the lead roles in the short-lived ABC program Pan Am with Yellowjackets star Christina Ricci. Once this production was canceled, it looked for a moment like Robbie's career was at a crossroads.
Of course, just under two years after Pan Am aired its final episode, Robbie showed up as the female lead of The Wolf of Wall Street and the rest is history. Holding her own against Leonardo DiCaprio, Robbie was instantly a movie star. In the years that followed, Robbie would propel her star image further with plenty of mainstream box office hits, but also Oscar nominations for projects like I, Tonya. The good times and exciting creative risks have been non-stop for Robbie in the last decade…but they almost never happened. In the wake of Pan Am's demise, Robbie almost took on the lead role of American Horror Story: Asylum, a gig that would've inevitably derailed her movie career.
What Was Margot Robbie's 'American Horror Story' Audition Experience?
In a recent interview with Backstage, casting director Eric Dawson revealed that American Horror Story: Asylum, the second installment of the American Horror Story anthology series, had a brush with Margot Robbie before she broke out as a major actor. This performer auditioned for Dawson and this casting director immediately could tell that this lady had some special quality to her. Dawson didn't divulge what role Robbie was auditioning for, and he was very vague about the reasons behind why she wasn't cast despite blowing down everybody in the room. On the latter front, he simply mentions "she was out of our realm of possibility of hiring," indicating larger external factors like scheduling and/or salary conflicts prevented her casting.
see more : Everybody Wants a Piece of Jin Seon-Kyu in 'Bargain' Trailer [Exclusive]
As for who Robbie could've been auditioning for, looking back on the cast of Asylum, it's likely Robbie was up for the role of Grace Bertrand (a character played by Lizzie Brocheré). After all, that's the only primary character in Asylum in her age range and gender not inhabited by an American Horror Story regular like Lily Rabe. Still, even if it's still not 100% clear what Robbie's Asylum part would've been, Dawson's anecdote makes it clear that Robbie's endless charisma didn't just emerge with her film work. Dawson even remembered this audition so fondly that he used this experience as a go-to example of how exhilarating it can be to witness auditions from actors who are beginning to ascend in the industries.
RELATED: Margot Robbie Was Fully Prepared For Someone Else to Star as 'Barbie'
This yarn about Robbie auditioning for American Horror Story: Asylum also inspired another story from writer/director Steven DeKnight, the man behind projects like the first season of Daredevil and Pacific Rim: Uprising. DeKnight remarked that, eons before she appeared in The Wolf of Wall Street, he was trying to get a small-scale thriller off the ground with Robbie in the lead role. "The head of the major studio I was working with actually said, 'Yeah, everybody loves her. But I just don't see it,'" DeKnight recalled. "He was fired a few months later." While Dawson and the American Horror Story team were already conscious of Robbie's talent from the get-go, DeKnight's story shows that some executives were very clearly dubious of her career prospects. They would turn out to be just off the mark regarding Robbie's trajectory as an actor.
Margot Robbie Is Better Off Without 'American Horror Story'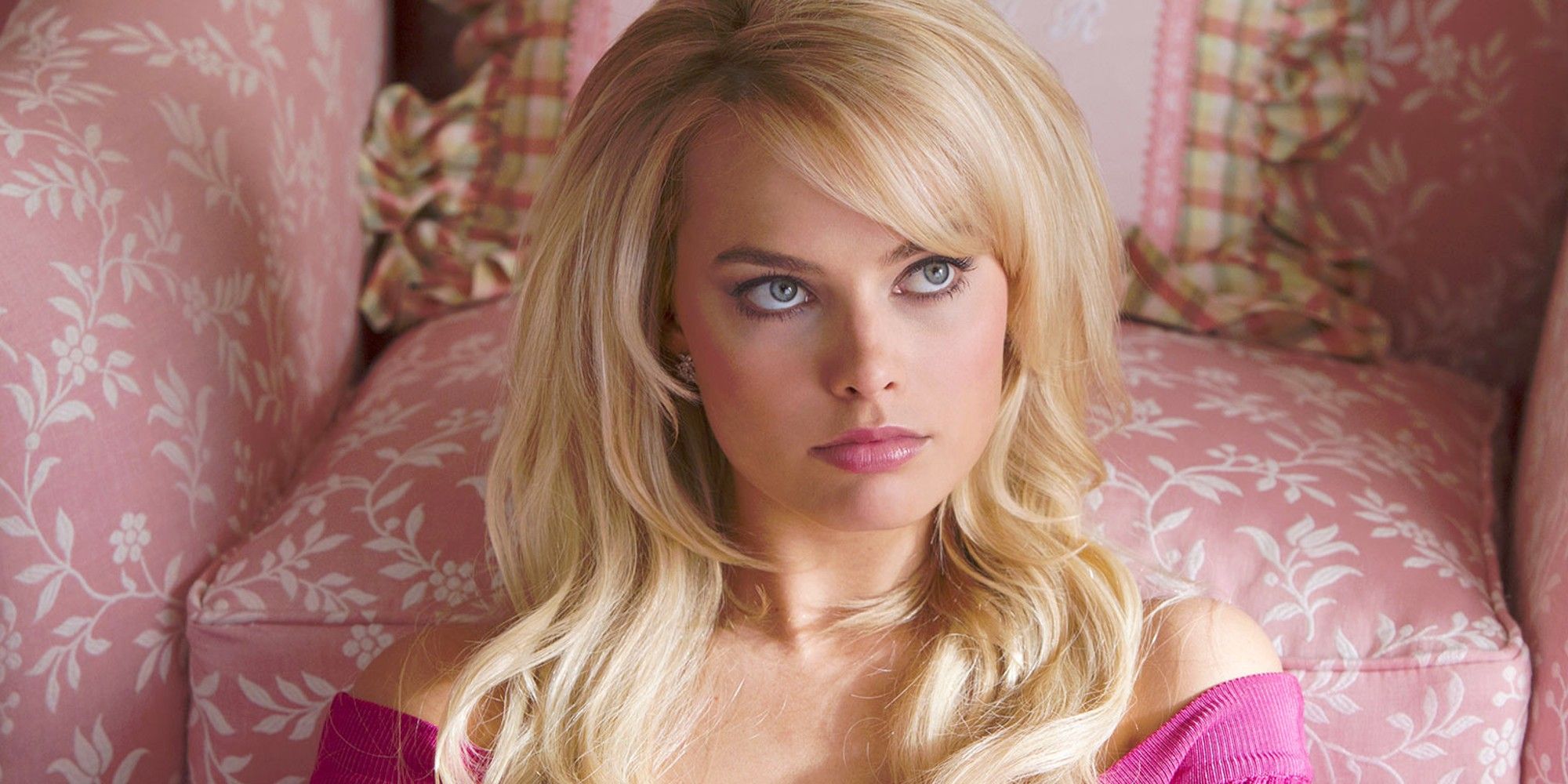 In the case of missing out on a chance to be in the main cast of American Horror Story: Asylum, though, it's doubtful Margot Robbie has ever given the role a second thought, for a multitude of reasons. Robbie could've garnered a short-term career gain by attaching herself to a red-hot franchise circa. 2012, but it would've been a long-term loss given how many doors The Wolf of Wall Street opened for her. Plus, continuing down the path of television after her work in the soap opera Neighbours and ABC drama Pan Am could've given Hollywood the impression that she only works in the realm of the small screen.
Who even knows if Robbie would've had time, though, to even try being a movie star if she had done Asylum. After all, when you take on a major role in one Ryan Murphy event show, you rarely just appear in one. Murphy's works, especially the American Horror Story installments, constantly utilize recurring performers like Sarah Paulson, Dahmer star Evan Peters, and Frances Conroy, among many others. Most of these familiar faces were established as being part of Murphy's regular rotation of main performers during those initial American Horror Story seasons. Robbie could've ended up joining that gaggle of actors rather than blazing a trailer as her own distinctive performer. It doesn't feel like Robbie would've benefited from becoming a fixture of his works.
Any way you slice it, Margot Robbie not getting a part in American Horror Story: Asylum worked out for the best. One shudders to imagine all the amazing performances from this actor we never would've seen if Robbie had become ensnared by this anthology show, from her dynamite lead roles in things like Barbie to even her most fleeting (in terms of screentime) yet deeply moving appearances in projects like Asteroid City. Robbie has had a bright and iconic career that went far beyond just an audition for American Horror Story: Asylum, though at least that try-out did vividly showcase that she had all her talents right from the start.
Source: https://dominioncinemas.net
Category: TV