In promoting the new Apple TV+ drama The Crowded Room, leading man Tom Holland made it no secret that he went through the wringer in portraying the show's lead character, a man with dissociative identity disorder. Holland has even claimed that he needed to retreat from the set for a week just to get his mind clear while he also apparently struggled to ever leave the role behind whenever he got home from shooting. These stories speak to the level of commitment Tom Holland had to realize for The Crowded Room, a miniseries that ended up flaming out with critics and not catching on with audiences. While more and more Apple TV+ programs like Hijack have garnered sizable audiences, The Crowded Room quickly vanished after its initial premiere despite all of Tom Holland's method acting measures.
Holland's not alone in either going to extreme lengths in the name of a "genuine" performance or in having all that effort result in a pop culture property failing to take off. There's a lengthy history of actors trying to get inside the minds of especially challenging characters by putting themselves through grueling experiences. Whether it's drastic body changes or just refusing to break character during the entire time a project is shooting, these performers score easy headlines by immersing themselves into a part to the point of harming their bodies and minds. These yarns are a common sight in the news cycle, but that doesn't make them any less concerning. It feels weird to have to emphasize this, but no acting gig is worth permanently hurting your body and soul for. We don't need actors to do this anymore, if it was ever even necessary in the first place. Case in point: These method actors went too far.
Leonardo DiCaprio Covered Himself in Ants for 'The Revenant'
The process of harming one's self for an acting job is not just some random act performers decide to indulge in as a treat. Part of the reason it's so common to hear of actors busting bones and enduring long-term trauma from their roles is because these approaches are a byproduct of how filmmakers want to execute a movie. Many directors want to simulate "realism" as much as possible, especially when they're telling stories that cover weighty material or follow the extreme suffering of human beings. To accomplish these visions, many directors insist that their actors go far and actually act out grueling conditions and experiences.
A prime example of this is Alejandro González Iñárritu and his dedication to practical settings on the set of The Revenant. To shoot this film, Leonardo DiCaprio ended up covered in ants and stuck in minimal clothes in temperatures that could reach 40 degrees below zero, among other trials and tribulations. Anytime DiCaprio was shivering from the cold onscreen, that was a reflection of the real actor's actual condition during this lengthy shoot. On paper, it sounds like madness to go through any of that for a movie, but Iñárritu's reputation and the ensuing award season glory for The Revenant ensured that this practice of making actors miserable was further normalized.
see more : 'One Piece' Production Designer on the World-Building Question That Stumped Eiichiro Oda
RELATED: 'The Revenant's Strength Comes in the Film's Quiet Moments
Meanwhile, there's also a sense of history informing why so many actors are eager to hurt their bodies for a role. In the 1950s, performers like Marlon Brando established a precedent for immersive method acting that would leave a lasting effect on film acting that's still felt to this day. The way actors like Brando would do anything for their performances inspired a new generation of actors, such as Dustin Hoffman, that took the practice of method acting even further. The concept of harming and altering one's body and mind for a role is synonymous in many circles with the very art of quality film acting. For performers like Tom Holland eager to establish a persona beyond their family-friendly blockbuster work, it's no wonder they'd engage in acting opportunities hewing closer to Brando than Nicholas Hammond.
'Succession's Jeremy Strong Had a Strange Request for Aaron Sorkin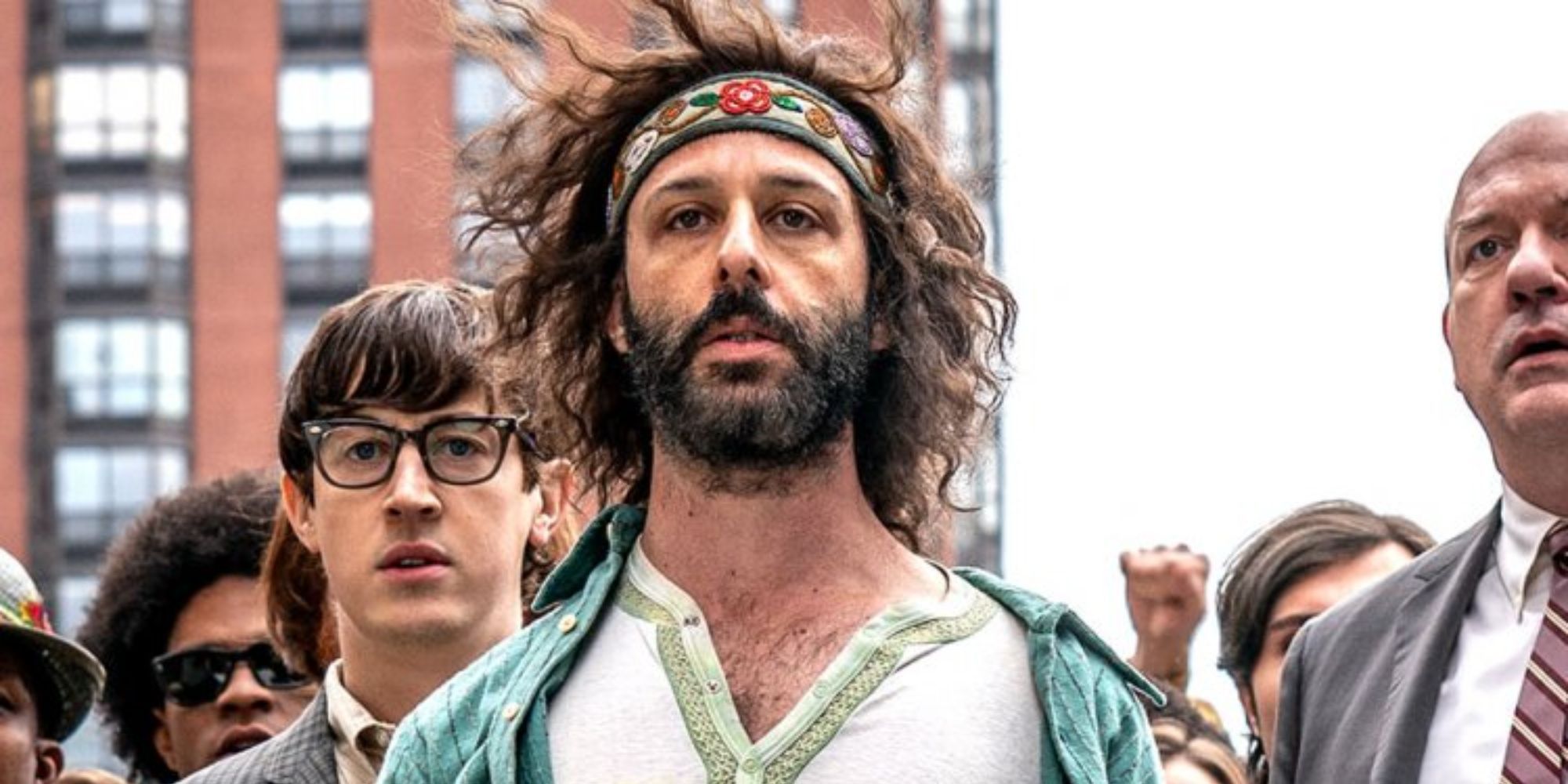 No human life is worth a movie. Folks being safe and the creation of quality art are not two mutually exclusive entities. Considering that, the rampant practice of brutal movies and TV shows that feature actors willing to hurt themselves for a role isn't impressive. If anything, they demonstrate difficulty putting a proper perspective on one's role and craft. Tom Holland is making an Apple TV+ drama, not going out on a fishing vessel in 1834. Why is his mind so tormented that he feels psychologically haunted at home? That's not a sign of a healthy workplace.
Meanwhile, going down this route doesn't guarantee a great performance, either. In fact, particularly in recent years, there have been countless examples of actors hurting themselves over roles that ended up not leaving much of an impact at all. For instance, Timothée Chalamet lost 20 pounds to play a drug addict in Beautiful Boy, an extreme act that functioned as just one of the harrowing exercises he engaged in to get in the head of this character. Tragically, this approach informed a role that often went too big for its own good. Chalamet suffered for his art, but it didn't result in a performance that was any more discernibly human. Similarly, Jeremy Strong tormented his body to play a hippie in The Trial of the Chicago 7 and even asked director Aaron Sorkin if he could get sprayed with tear gas. All of that personal torment resulted in a role that had all the depth and complexity of Filmore from Cars.
Meanwhile, Christian Bale leaned into one of his first instances of transforming his physical body for a movie role by shedding 62 pounds for the lead part of The Machinist. The feature scored mixed-to-positive marks back in 2004 and, in the years since its release, has largely been superseded by Bale's acting techniques. The film and Bale's character never managed to score their own identity beyond the shocking "sacrifices" Bale put into the part. Other roles in Bale's career, like his weight gain to play Dick Cheney in Vice, have also demonstrated a willingness to replace actual acting with just putting the human body through enormous suffering. This same practice can be seen with Jared Leto, who imbues his work in films ranging from Dallas Buyers Club to Morbius with sensationalized methods of contorting his body to "get into character." Ironically, such touches end up making his various performances just feel like rehashes of earlier Jared Leto turns rather than idiosyncratic performances in their own right.
Meryl Streep's Acting Choices for 'The Devil Wears Prada' Made Her Feel Isolated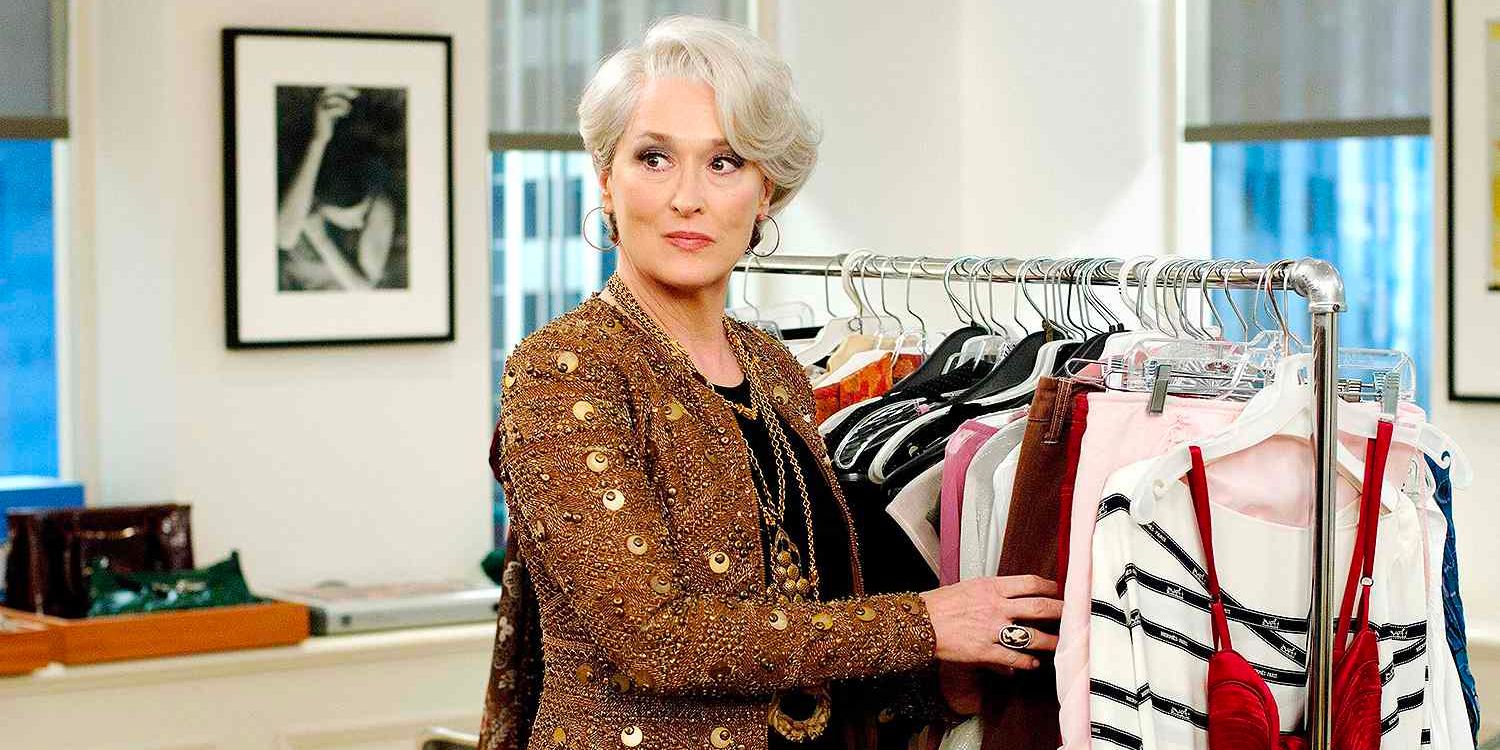 Even performances that scored critical acclaim after requiring so much sacrifice from the actors aren't seen, with the benefit of hindsight, as entirely worthwhile by the performers themselves. Everybody loves Meryl Streep's work in The Devil Wears Prada, for instance, however, Streep apparently found herself feeling isolated and frustrated in going the method acting route to portray this figure. Though Prada turned into a smash hit, Streep would never engage in method acting practices again for one of her characters.
Though Holland couldn't shake his Crowded Room character when he walked off the show's set, his immersive technique for this role did not result in a hit on par with The Devil Wears Prada. Months after it wrapped up its run, this Apple TV+ program has become a poster child for why it's ridiculous for actors to engage in these kinds of belabored practices all for the sake of performance. While these actors have the best intentions when they go to such extreme lengths for their craft, often, it results in performances that are all flashy style with no substance. At their worst, these kinds of performances are just a bunch of eccentric tics and eye-catching acting exercises searching for a concrete human being to inhabit. Nobody should be getting hurt to make a movie or TV show, that goes without saying. However, the track record of modern actors tormenting themselves for provocative roles also suggests that this route is also quite troublesome since it doesn't tend to result in special pieces of acting.
Source: https://dominioncinemas.net
Category: TV