Editor's note: The below contains spoilers for Painkiller and Dopesick.
Both Netflix's Painkiller and Hulu's Dopesick tell of the rise and fall of Purdue Pharma and how they released the narcotic in pill form, OxyContin. Through fictionalized accounts and stylized historical accounts, these series break down the what, when, where, why, and how of the opioid crisis and how it was unleashed onto the unsuspecting public. There are the unwitting victims with back injuries, the skeptical doctors, the pushy drug company representatives, and the family behind Purdue Pharma, the Sacklers. Yet these limited series are not evenly matched in storytelling, character development, and scope.
RELATED: 'Painkiller' Ending Explained: What's Real and What's Fictional?
The Storytelling in 'Dopesick' Is More Authentic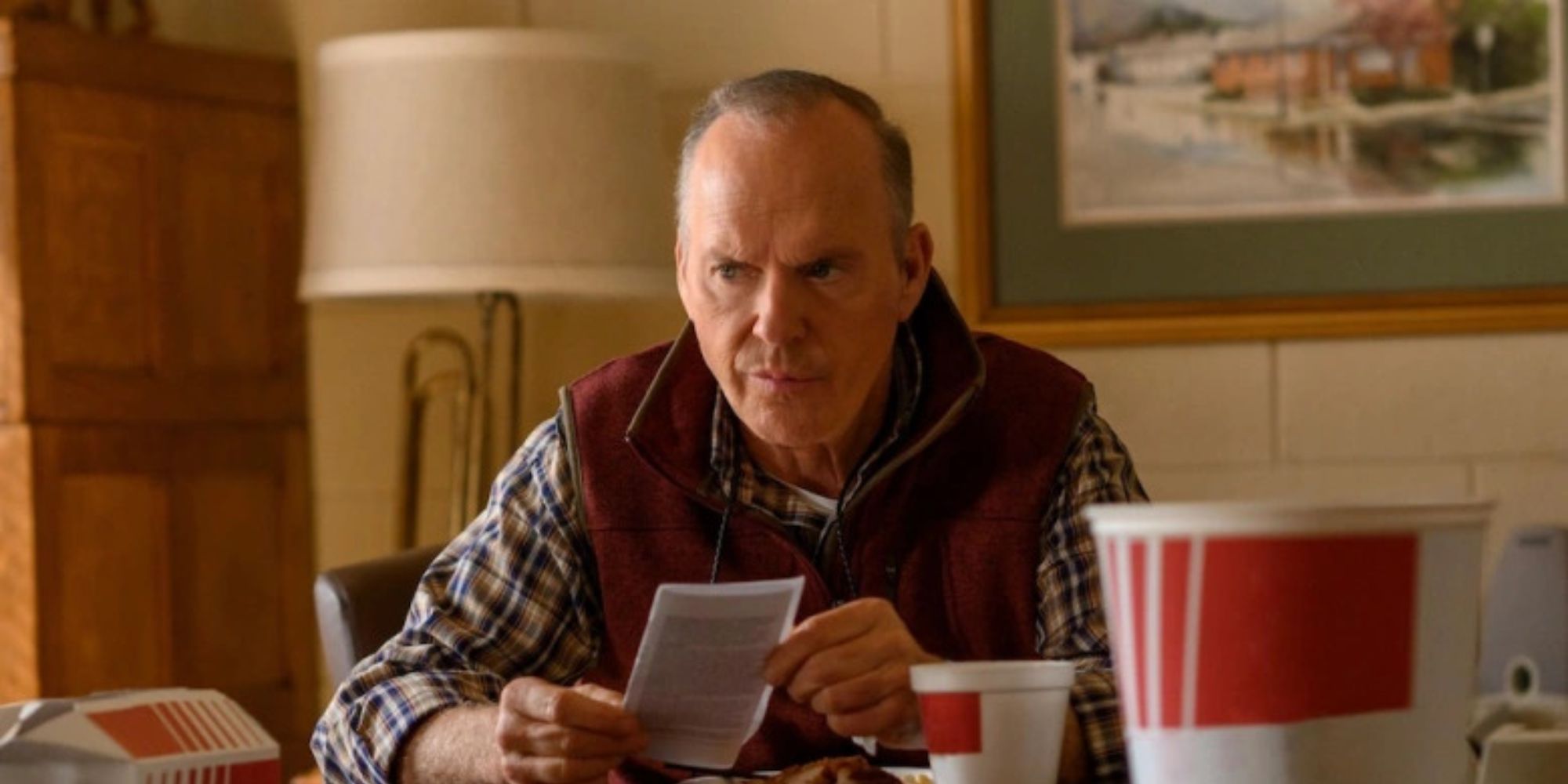 The plots in Dopesick are largely character-driven; therefore, the show feels more authentic. Both shows portray a family that is torn apart, a pharmaceutical representative struggling with the morality of their work, and someone in law enforcement or civil service who is trying, even if in vain, to take down Purdue Pharma. But there are more story arcs in Dopesick; therefore, the characters are better developed and the plots better paced. Michael Keaton's character in particular, that of a doctor who is opposed in the beginning but then gets hooked on the drug himself, is nuanced and complex. (The actor would go on to win an Emmy Award for his performance as Dr. Samuel Finnix in the show.)
Meanwhile, Painkiller tells but doesn't show how the trust between doctors and patients can sour. Veteran pharmaceutical rep Britt (Dina Shihabi) instructs her trainee, Shannon (West Duchovny), that the doctor is key in their game. Doctor-patient bonds are sacrosanct, and people trust their doctors even more than their pastors or priests. By contrast, Dopesick's Dr. Finnix is skeptical, then decides to prescribe, then becomes addicted. He even dates or becomes friends with pharmaceutical reps so that he can get OxyContin off of them. He eventually overcomes his addiction, but realizes some of his patients, especially Betsy (Kaitlyn Dever), have not fared as well. He delivered Betsy, cared for her throughout her short life, and treated her work injury with the drug that got her hooked. He feels guilt and remorse for his role and accepts that he may never have patients who trust him.
Painkiller's version of Dr. Finnix is Dr. Fitzgibbons (John Ales), who won't be moved by a pretty face to prescribe "heroin in pill form," and kicks Shannon out of his office. Ultimately, Dopesick shows instead of telling a lot more than Painkiller. It shows that there are more victims, that the rhetoric behind the drug is manipulated, and that doctor-patient bonds are disintegrated and forever changed.
'Dopesick' Shows There Are More Victims Than Meet the Eye
While there is definitely carnage in Painkiller, Dopesick seems to drive the point home slightly better than the former One Painkiller plot point that is left unexplored is when Tyler (Jack Mulhern) gives some of his friends his stepfather's OxyContin with the ominous warning that the pills are really messing up the man they were prescribed to. His friends take the pills anyway, and seemingly, he does give them more because of the later incident where Glen (Taylor Kitsch) can't find his pills and tears the house apart looking for them. Then, Tyler eventually produces them, saying he found them "in the bathroom." The audience never really finds out what becomes of Tyler's friends and if that was the end of Tyler's journey with supplying his friends with the substance. Yet we see whole towns destroyed by addiction in Dopesick.
Dopesick also gives more of a face to the crowd of angry parents that ubiquitously protest throughout each series. Led in part by Betsy's mom, Diane (Mare Winningham), who needs an outlet for her grief, the moms and dads form elaborate protests against Purdue Pharma in locations across the country. They push back and they won't be silenced. In Painkiller, we rarely see their faces except in the families' speeches at the top of every episode.
There Is Much More Character Development in 'Dopesick'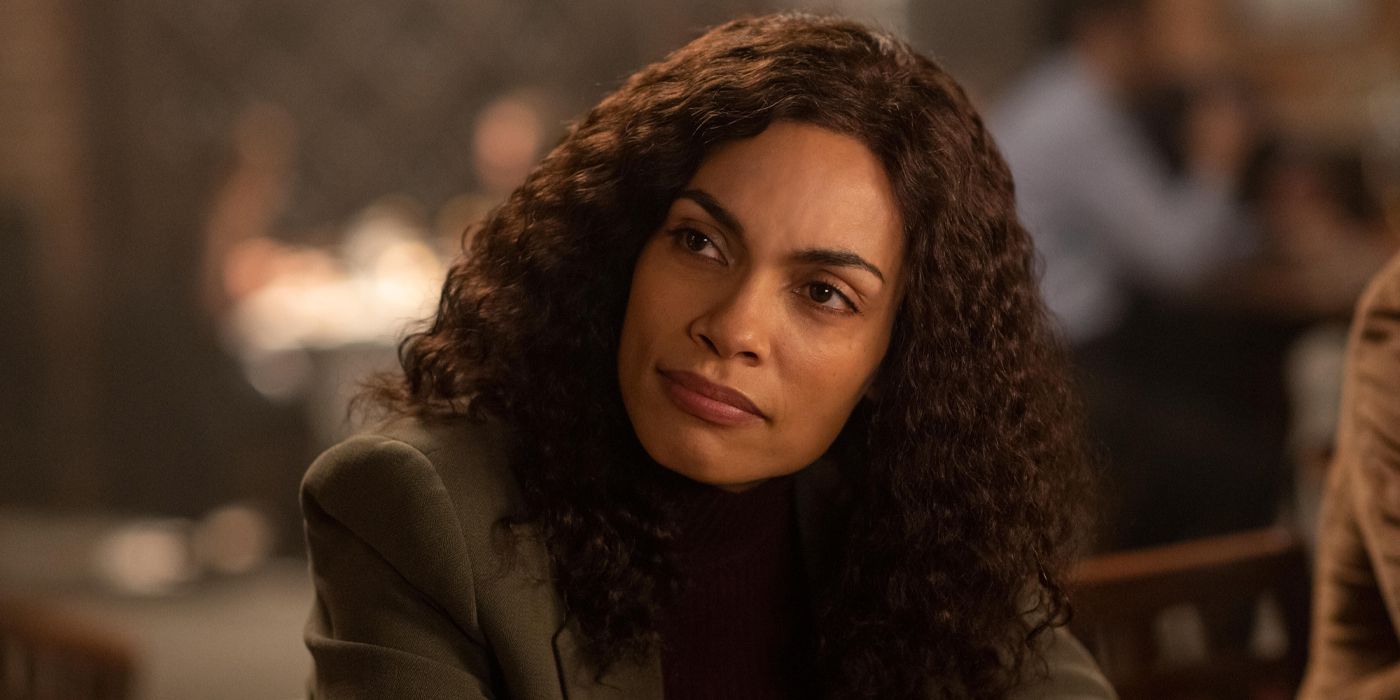 Dopesick's characters are much more sympathetic, with the Hulu series exploring the motives of the villains of the story much better than Painkiller does. Make no mistake, neither show lets the Sacklers off the hook, but Dopesick makes them look more human. Richard Sackler did actually have motivations for what he did, unlike Matthew Broderick's character in Painkiller.
Dopesick's Richard Sackler (Michael Stuhlbarg) had been the black sheep of the overachieving, legacy-obsessed Sackler clan. Then, in order to be the hero at long last, or to seek revenge against his family's ostracization, he developed OxyContin and the marketing behind it to keep Purdue Pharma in business. His only ally in the family was his cousin, Kathe (Jaime Ray Newman), whom he openly supported when she came out as gay. This does not make any of his later actions right, but it is interesting to see the family dynamics and have more insight into their motives, as opposed to Painkiller's Sackler family who seem more motivated strictly by money. Mortimer Sackler (John Rothman) is a human panic button, sent into a comical fit of anxious rage every time someone makes a reference to money loss. Broderick's Richard Sackler is akin to Scrooge McDuck with an ax to grind — and that ax is the desire for more money.
In Dopesick, we follow the storylines of several lawyers in the U.S. Attorney's office. Rick Mountcastle (Peter Sarsgaard) and Randy Ramseyer (John Hoogennakker) were based on real people, and Rick is portrayed as a late-in-life Christian convert who could not be easily swayed to join Purdue's propaganda. Added to the law enforcement roster is DEA agent, Bridget Meyer (Rosario Dawson), who is struggling in her marriage as a result of her work on the case. She and Painkiller's Edie Flowers (Uzo Aduba), a no-nonsense prosecutor in the U.S. Attorney's office whose brother is incarcerated for dealing drugs, serve as fictional amalgam characters who are fighting the fight despite the odds and are motivated by a sense of rage at the injustice of the situation at hand.
The pharmaceutical rep with a crisis of conscience in Dopesick, Billy (Will Poulter), grapples with his decision to push OxyContin from the beginning, and it culminates when he sees that even doctors are getting addicted. Conversely, Shannon doesn't see the light until she sees that all her fellow reps are abusing the drug at a party, and she begrudgingly partakes. She finds out that the doctor who had sexually assaulted her had pressured her trainee, Molly (Maddy Hillis), into the act. Afterward, she plunges into a pool fully clad in her spaghetti strap dress and stilettos and almost drowns. While her emotions are valid, the scene feels contrived. Shannon later begs Edie in tears to believe her, saying that she did not know how bad it was. To Edie's everlasting credit, she replies, "Do I look like a psychiatrist?" But Shannon does hand over all her marketing materials and confidential emails so that the attorneys can go after Purdue Pharma in court.
For those interested in the topic, or if you are a fan of Aduba, Painkiller is worth a watch, but if you only have time to check out one show, Dopesick will paint a more accurate picture of the opioid crisis and the families and individuals involved.
Dopesick is currently available to stream on Hulu, while Painkiller is available to stream on Netflix.
Source: https://dominioncinemas.net
Category: TV