The beauty of Netflix is that the streaming service has a wealth of genre options at your disposal. If you want to get your action fix on, you are free to do so. If you're in the mood for a comedy, thriller, or straight-up horror movie, they've got those as well. But sometimes it's hard to beat a genuinely great drama, and boy does Netflix have a wealth of options in this particular genre. To help whittle down your choices, we've gone ahead and curated a list of the very best dramas on Netflix right now, which run the gamut from period pieces to relationship dramas to little-known gems. There are movies from big, well-known filmmakers on this list, and there are also films from up-and-comers that are absolutely worth checking out.
So peruse through our list of the best drama movies on Netflix below, and get to watchin'. But beware: some of these may require a tissue or seven.
For more recommendations, check out our list of the best movies on Netflix or the best comedies, thrillers, or horror films on the platform.
Editor's note: This article was updated August 2023 to include This is Where I Leave You.
RELATED: The Best Documentaries on Netflix Right Now
Rebecca (2020)
Run Time: 2 hr 3 min | Director: Ben Wheatley
Cast: Lily James, Armie Hammer, Kristin Scott Thomas, Keeley Hawes, Ann Dowd, Sam Riley
It may seem sacrilegious to remake an Alfred Hitchcock classic (particularly one that took home Best Picture), but Ben Wheatley's adaptation of the beloved Daphne du Maurier novel certainly takes the tormented romance in a different direction. While Hitchcock's version was hauntingly restrained, Wheatley captures perpetual anxiety within an exaggerated melodrama. Wheatley is known best for his endeavors in the horror genre, so seeing him do a gothic romance is an interesting change of pace. There aren't a lot of actresses who could have lived up to Joan Fontaine, but Lily James was up to the challenge. Kristin Scott Thomas gives a standout performance as the scheming, embittered Mrs. Danvers. — Liam Gaughan
This is Where I Leave You (2014)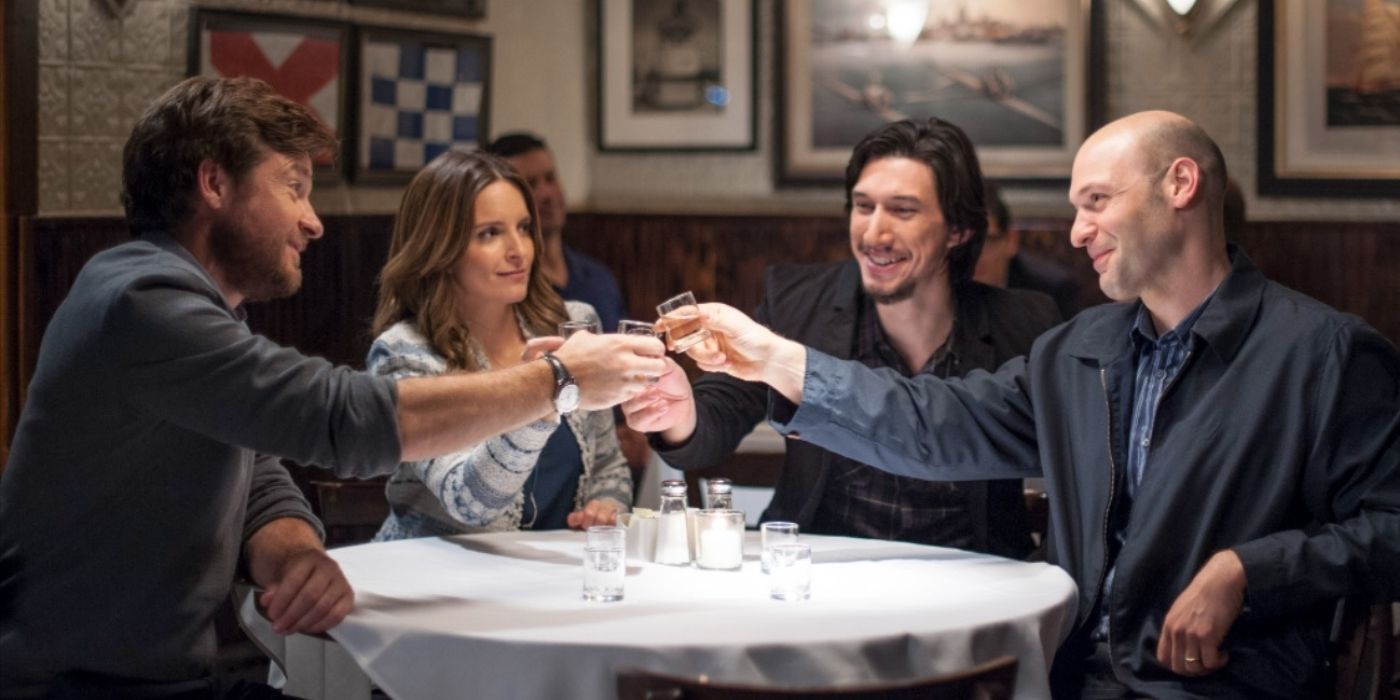 Run Time: 1 hr 43 min | Director: Shawn Levy
Cast: Jason Bateman, Tina Fey, Jane Fonda, Adam Driver, Corey Stoll
This is Where I Leave You captures the universal challenges of family and death through an authentic script written by Jonathan Tropper (The Adam Project). Although peppered with dark comedic moments, as can be expected from director Shawn Levy (Free Guy), This is Where I Leave You is a drama that capitalizes on an incredible cast led by Jason Bateman, Tina Fey, and Jane Fonda. Centering on four adult siblings reuniting with their mother (Fonda) to mourn the loss of the family patriarch, Bateman and Fey, along with Corey Stoll and Adam Driver, enthrall as wounds are reopened in hopes of allowing the frayed family to heal. – Yael Tygiel
To Leslie (2022)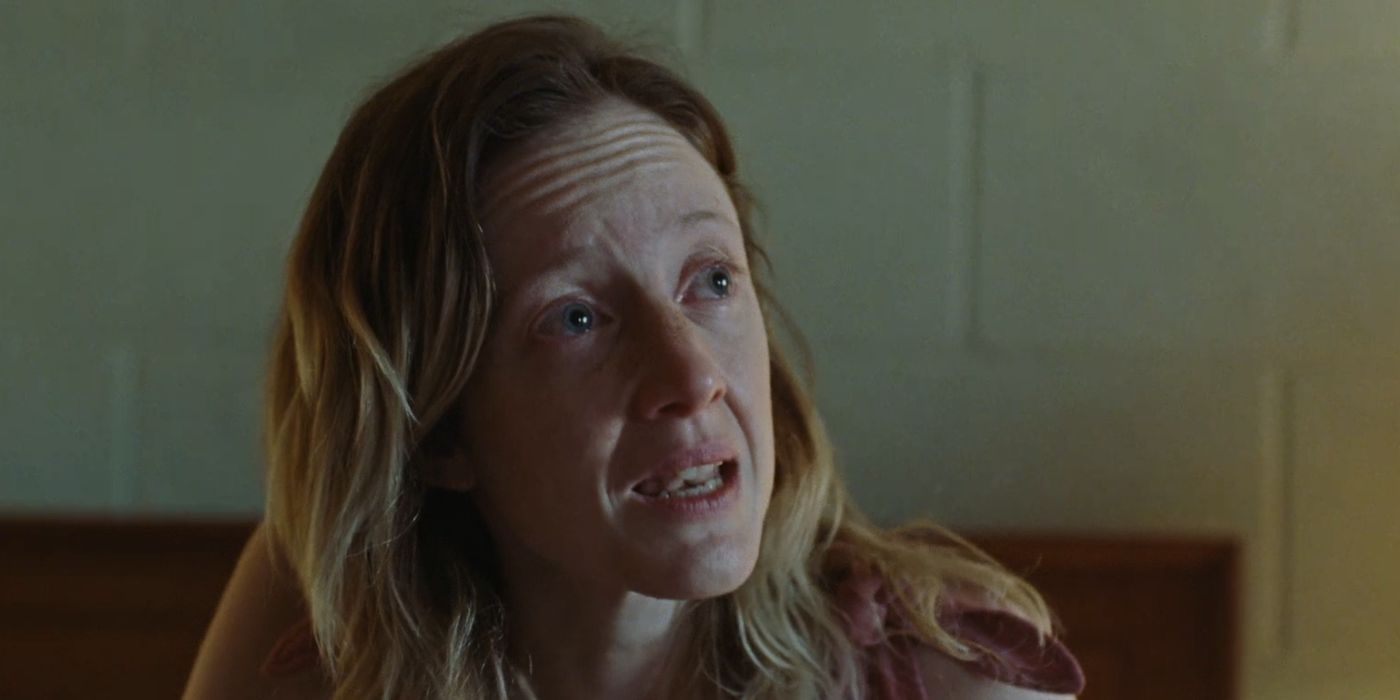 Run Time: 1 hr 59 min | Director: Michael Morris
Cast: Allison Janney, Andrea Riseborough, Marc Maron, Stephen Root
Director Michael Morris makes his feature film debut with this small-town drama inspired by the true story of a Texas woman who wins over $100,000 in the lottery and ends up spending it all on drugs and alcohol. Andrea Riseborough (What Remains) gives a stunning Academy Award-nominated performance as the titular Leslie, who finds herself broke and destitute shortly after her big win. The film is such a gritty and honest portrayal of addiction and the ways it not only affects alcoholic and drug-addicted people but also their loved ones. But through the grime and heartbreak, the story shows that no matter how dark things get, it's never too late to try to make a better life for yourself. – Tauri Miller
A Man Called Otto (2022)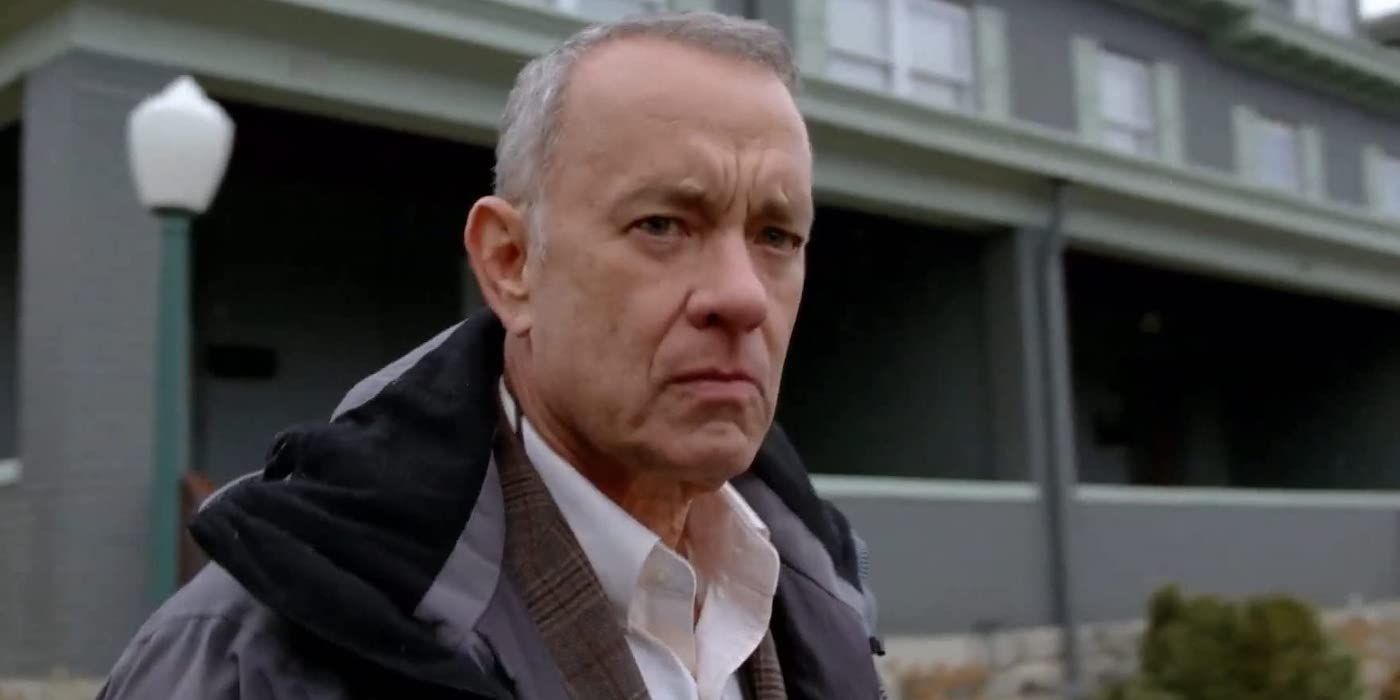 Run Time: 2 hr 6 min | Genre: Comedy, Drama | Director: Marc Forster
Cast: Tom Hanks, Mack Bayda, Mariana Treviño, Rachel Keller
Based on the novel by Fredrik Backman, A Man Called Otto follows a curmudgeonly widower, played by Tom Hanks (Apollo 13), who is all but ready to end his life and be rejoined with his late wife. However, his new neighbors are just as stubborn as he is, constantly forcing him to interact with them to try to get Otto to embrace life again. The film is a great opportunity to see Hanks as you've never seen him before, but be warned — it gets pretty depressing. Let this be your content warning that the film contains themes of suicide, miscarriage, and gentrification.
The Glass Castle (2017)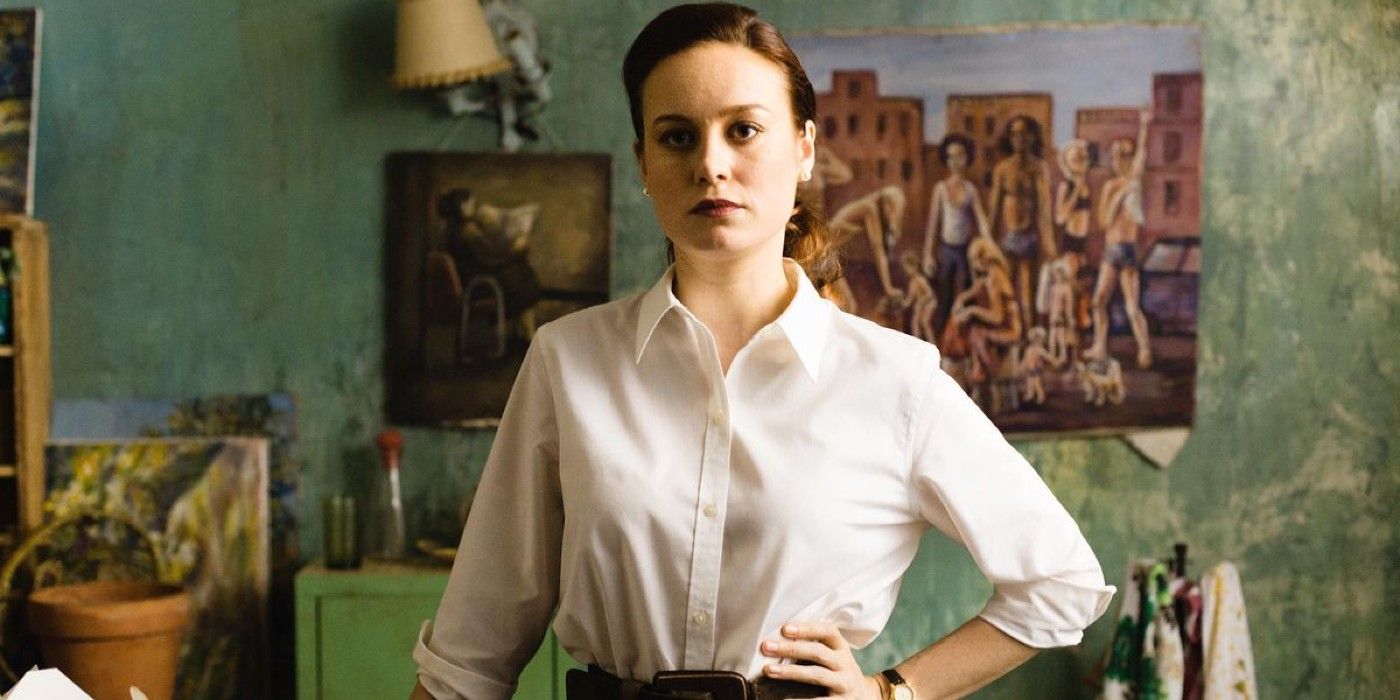 Run Time: 2 hrs 7 min | Director: Destin Daniel Cretton
Cast: Brie Larson, Woody Harrelson, Naomi Watts, Max Greenfield
Based on Jeannette Walls' memoir, The Glass Castle stars Brie Larson (The Marvels), a writer in New York reflecting on her unconventional — and, at times, dysfunctional — upbringing. Although quite sanitized compared to the source material, The Glass Castle harshly chronicles the remarkable and heart-wrenching story of a nomadic family with a chaotic, alcoholic father (Woody Harrelson). The Glass Castle allows director Destin Daniel Cretton (Shang-Chi and the Legend of the Ten Rings) to emphasize themes of unconditional love, family, and loyalty, all expressed beautifully by an outstanding cast that also includes Naomi Watts (The Watcher) and Max Greenfield. – Yael Tygiel
RRR (2022)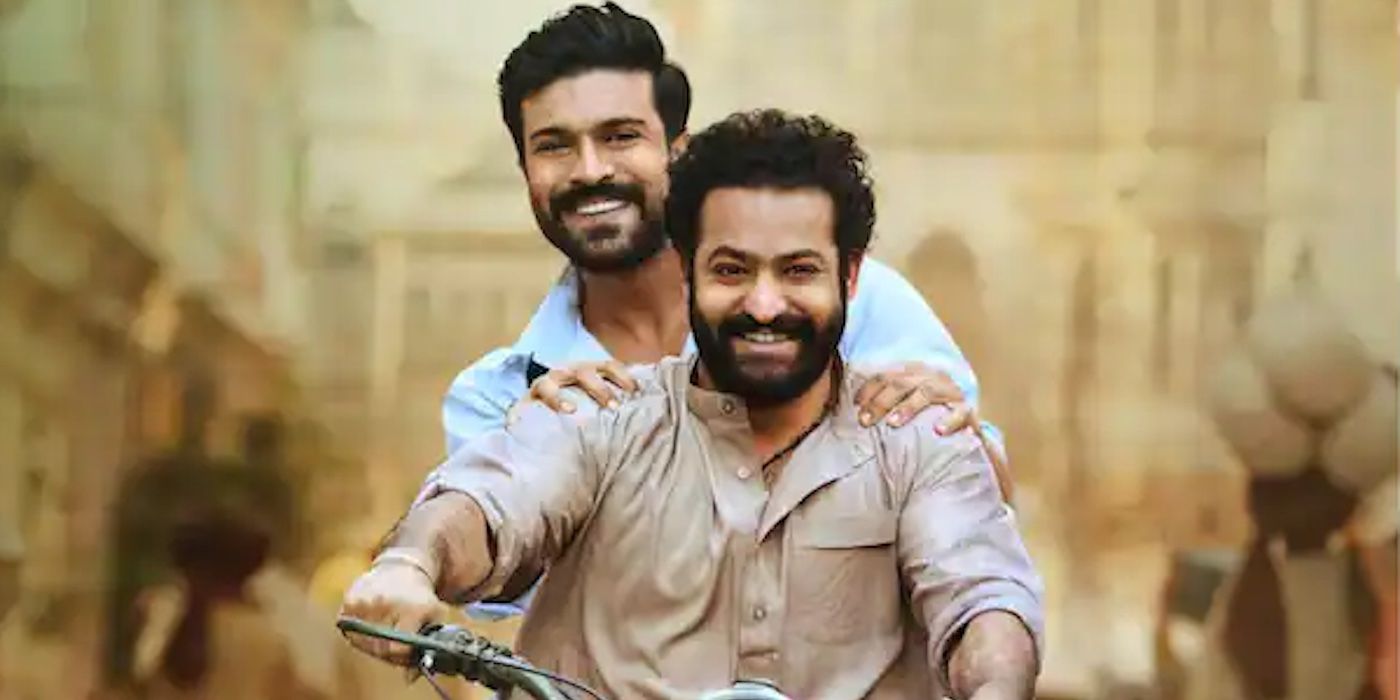 Run Time: 3 hrs 7 min | Director: S.S. Rajamouli
Cast: N.T. Rama Rao Jr., Ram Charan, Ajay Devgn, Alia Bhatt
An award-winning film with an impressive budget that allowed for an extravagant spectacle, RRR is an action-packed musical adventure sure to get toes tapping. Directed by S.S. Rajamouli, RRR builds a beautifully moving fictional story inspired by historically factual events. Starring N.T. Rama Rao Jr. and Ram Charan, RRR draws in audiences to the 1920s, where Indian revolutionaries have had enough and begin to fight back against British colonialists. Seamlessly transitioning through fierce fight sequences, explosions that rival Michael Bay, and magnificent moments, RRR is a truly inspired cinematic specimen. – Yael Tygiel
The Strays (2023)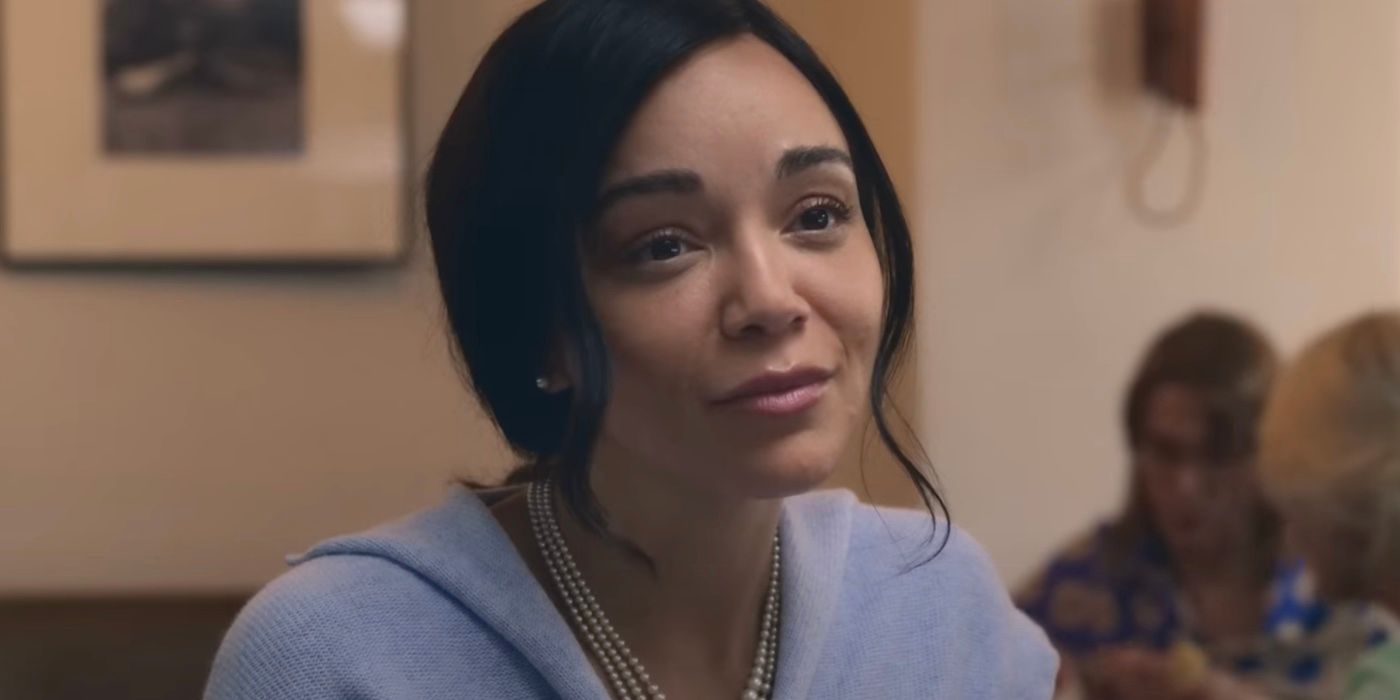 Run Time: 1 hr 40 min | Director: Nathaniel Martello-White
Cast: Ashley Madekwe, Bukky Bakray, Jorden Myrie
Black horror with an emphasis on social commentary has been on the rise in the last few years, with groundbreaking films like Jordan Peele's Get Out leading the charge, and The Strays falls squarely into this category. Writer/director Nathaniel Martello-White creates a film that focuses on the subject of privilege from a distinctly Black perspective in a story that explores what it truly means to abandon your community to side with the oppressor. Ashley Madekwe (Revenge) shows her range and kills it as Neve, giving a mesmerizing performance as you watch her slowly unravel her meticulously crafted persona into a destructive ball of paranoia that threatens to ruin her and her family. The Strays' specific and relevant themes, as well as its compelling mystery and cinematography, make it a must-watch. – Tauri Miller
All Quiet on the Western Front (2022)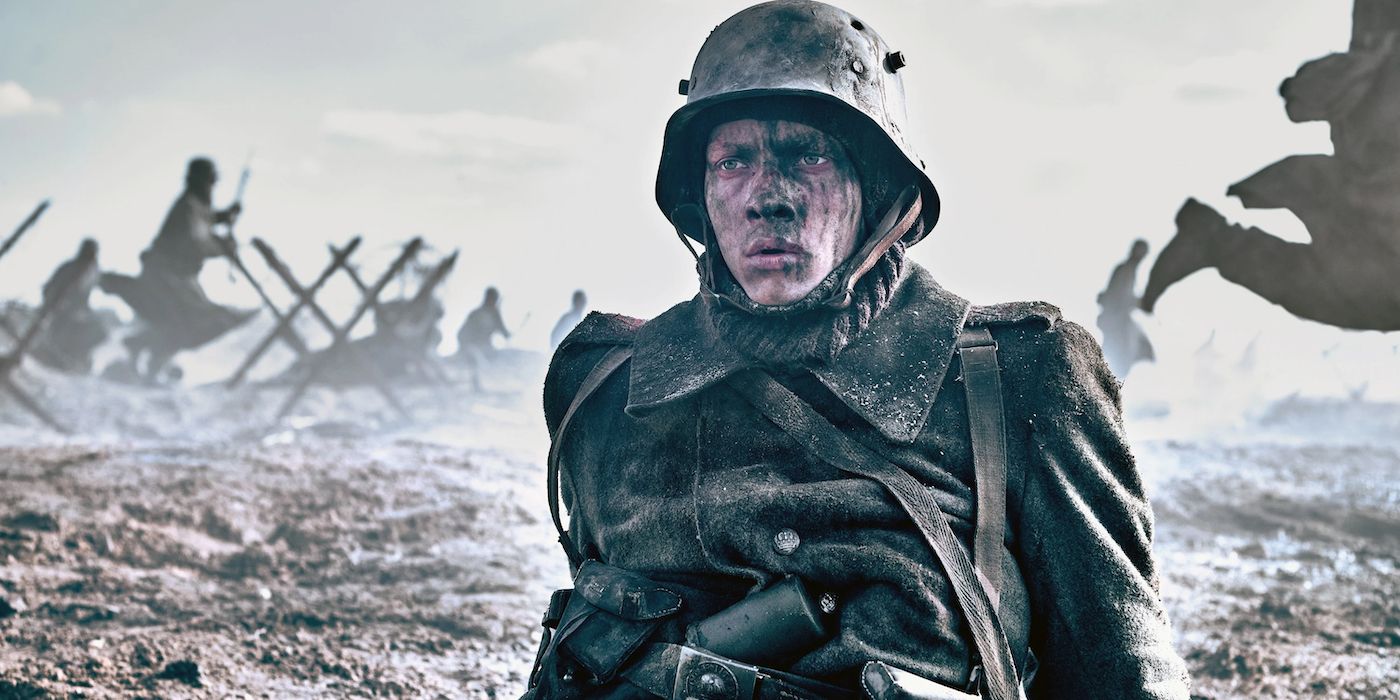 Run Time: 2 hrs 23 min | Director: Edward Berger
Cast: Felix Kammerer, Albrecht Schuch, Aaron Hilmer
Based on Erich Maria Remarque's novel, All Quiet on the Western Front is an explosive war film adapted by director Edward Berger. Set in the final days of World War I, All Quiet on the Western Front follows a young, idealistic soldier's distress as the realities of battle weigh on him. Diverging from the novel, All Quiet on the Western Front builds a parallel storyline to reveal the armistice negotiations that ended the war. Through the eyes of Paul Bäumer (Felix Kammerer), All Quiet on the Western Front explores how an ideal of heroism can be shattered by grim truth and unbearable experiences. – Yael Tygiel
Horse Girl (2020)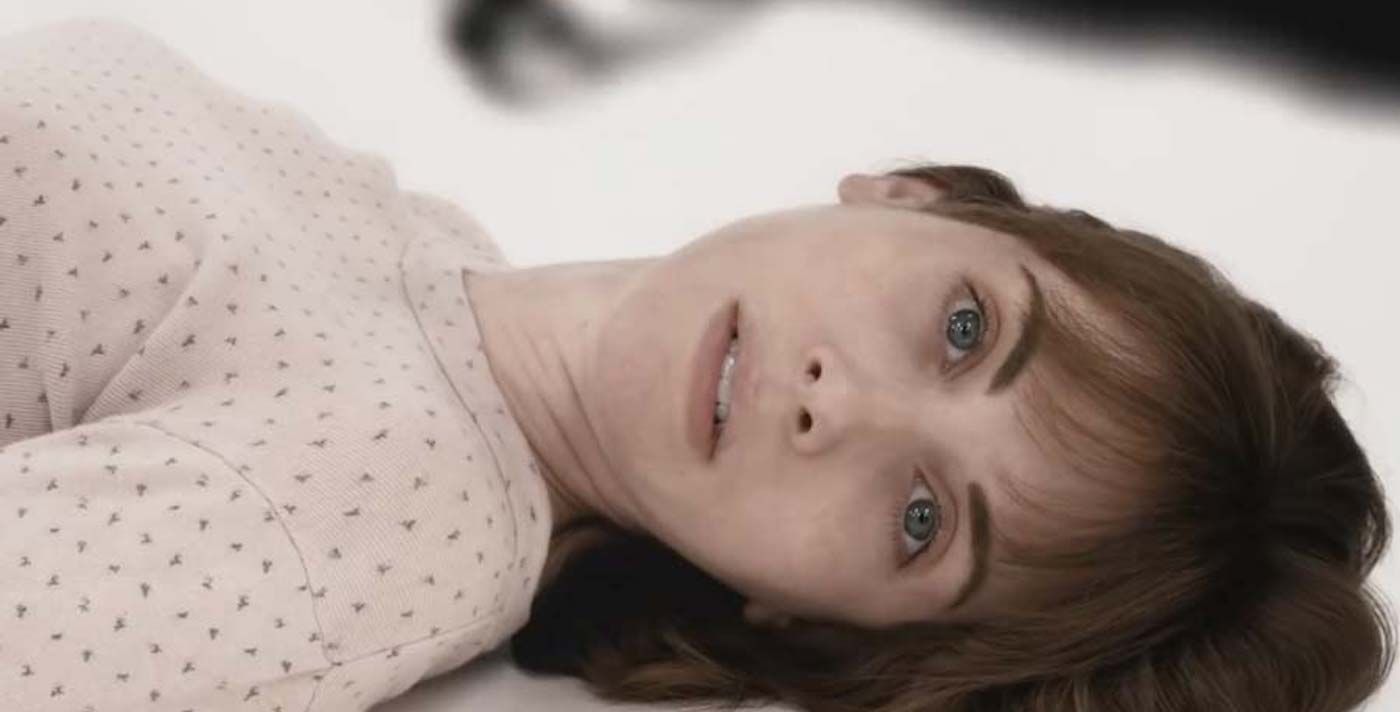 Run Time: 1 hr 44 min | Director: Jeff Baena
Cast: Alison Brie, Molly Shannon, Goldenite, Debby Ryan, Paul Reiser
Directed by Jeff Baena, Horse Girl was co-written by him with star Alison Brie (GLOW). The film follows a sweet misfit named Sarah (Brie), who is generally socially isolated, as well as hyper-focused on her interests, which include arts and crafts and horses. Supported by Molly Shannon (I Love That For You) and Paul Reiser (Reboot), Horse Girl is an unexpectedly twisted film from Brie, but her outstanding performance grounds the psychological drama – especially when the story reveals that Sarah's intensely surreal dreams begin to bleed into her life, altering her perception of reality. – Yael Tygiel
Emily the Criminal (2022)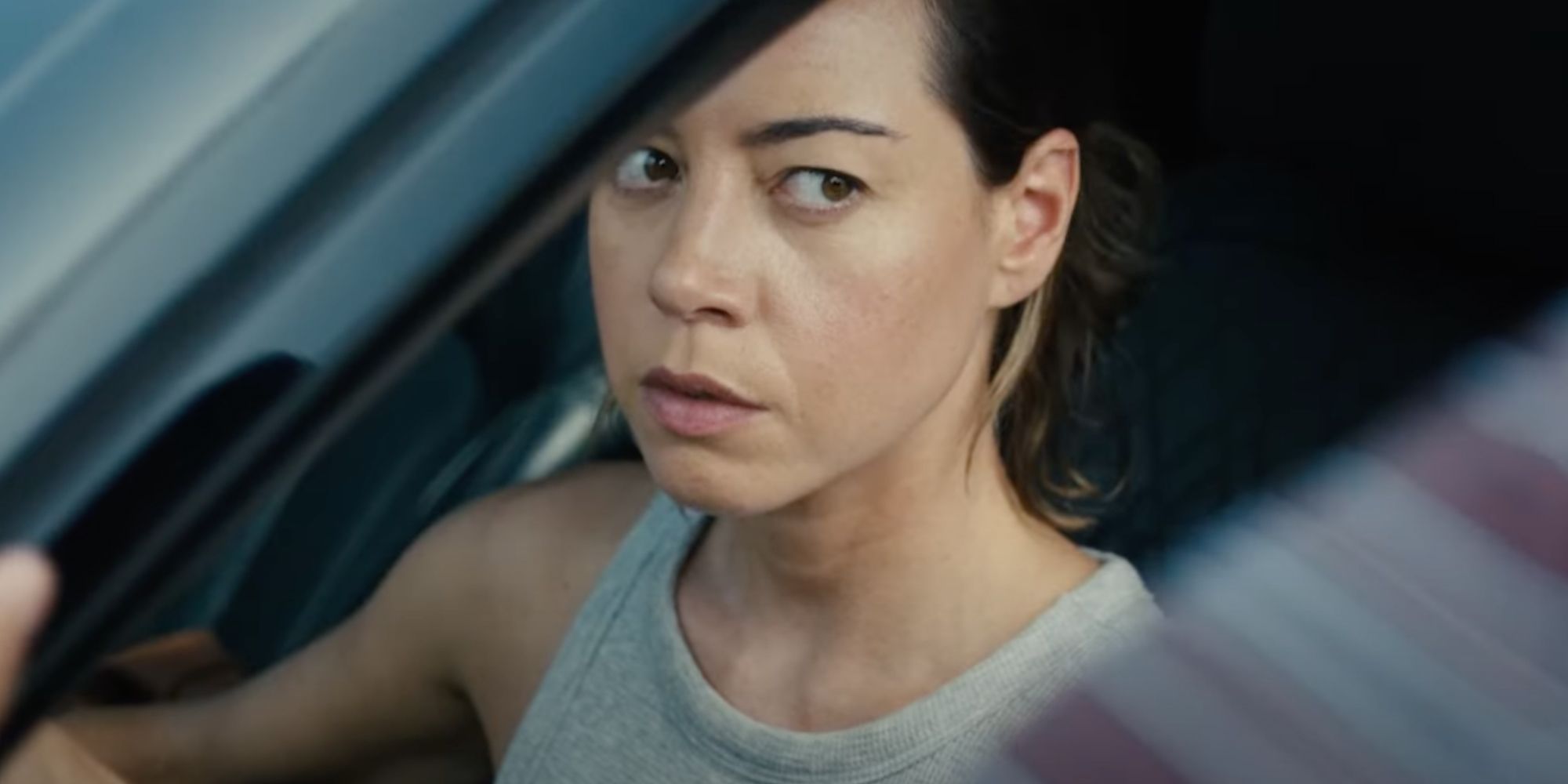 Run Time: 1 hr 33 min | Director: John Patton Ford
Cast: Aubrey Plaza, Theo Rossi, Bernardo Badillo, Gina Gershon
Written and directed by John Patton Ford, Emily the Criminal stars the usually dry-witted Aubrey Plaza (The White Lotus) in a spectacularly unexpected role. Plaza plays Emily, the down-on-her-luck titular character who, desperate for work, finds herself involved in a dangerous scam that lures her deeper into the criminal underworld. Set in Los Angeles and co-starring Theo Rossi (Luke Cage), the cat-and-mouse chemistry between Rossi and Plaza is evident in their scenes, playing off each other triumphantly through the entire film. Presenting ambiguous values and fascinating philosophical implications, Emily the Criminal is an engaging and suspenseful crime drama. – Yael Tygiel
The Swimmers (2022)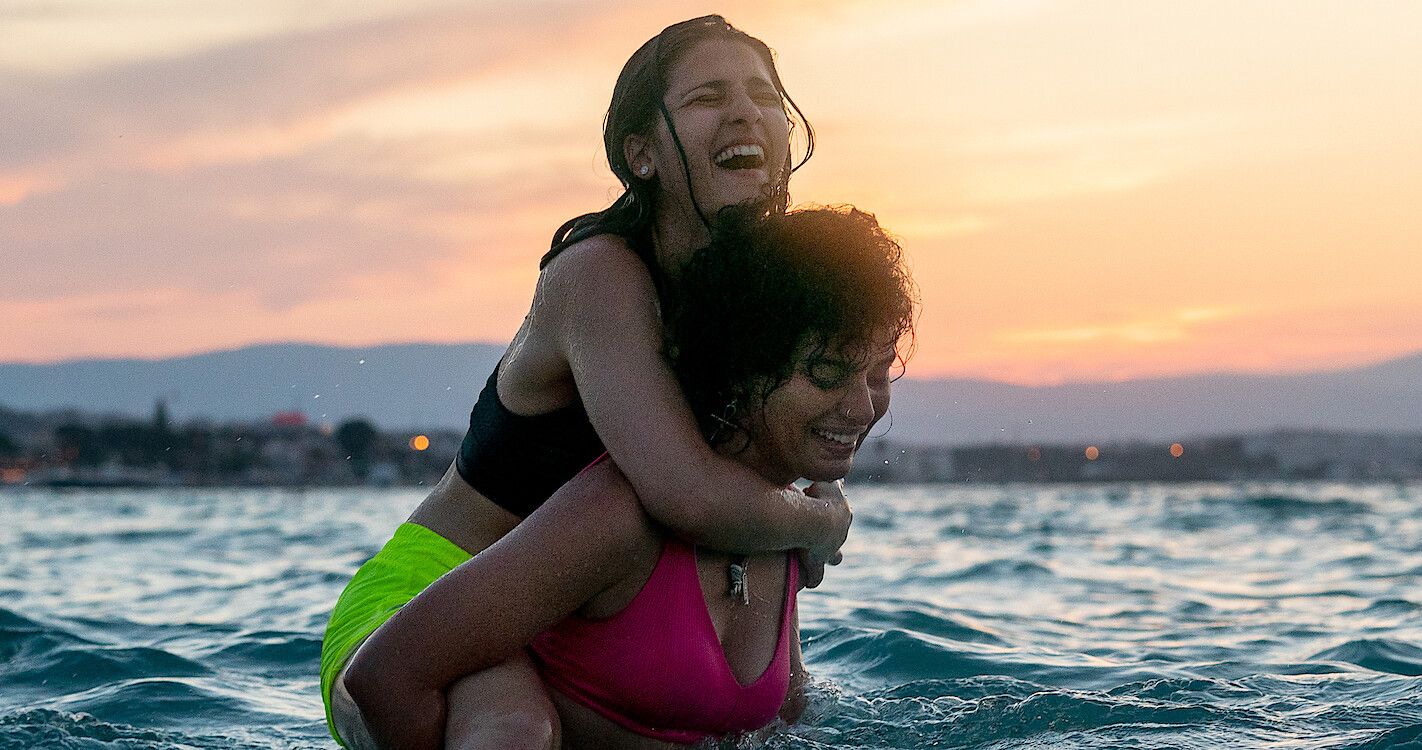 Run Time: 2 hrs 14 min | Director: Sally El Hosaini
Cast: Manal Issa, Nathalie Issa, Matthias Schweighöfer
Inspired by the unbelievable true story, The Swimmers follows two sisters, Sara and Yusra Mardini, played by Manal Issa and Nathalie Issa, as they embark on a dangerous journey to freedom. While the Mardinis would ultimately make it to the Olympics, The Swimmers, directed by Sally El Hosaini, explores the remarkable bravery and strength these two teenagers summoned to survive their escape from a war-torn country. El Hosaini's ability to capture the vast openness of the sea in The Swimmers provides audiences with the heart-pumping fear these young women felt as they risked their lives to swim for three hours in the treacherous Aegean Sea before ultimately making their way to safety on the shores of Greece. – Yael Tygiel
The Good Nurse (2022)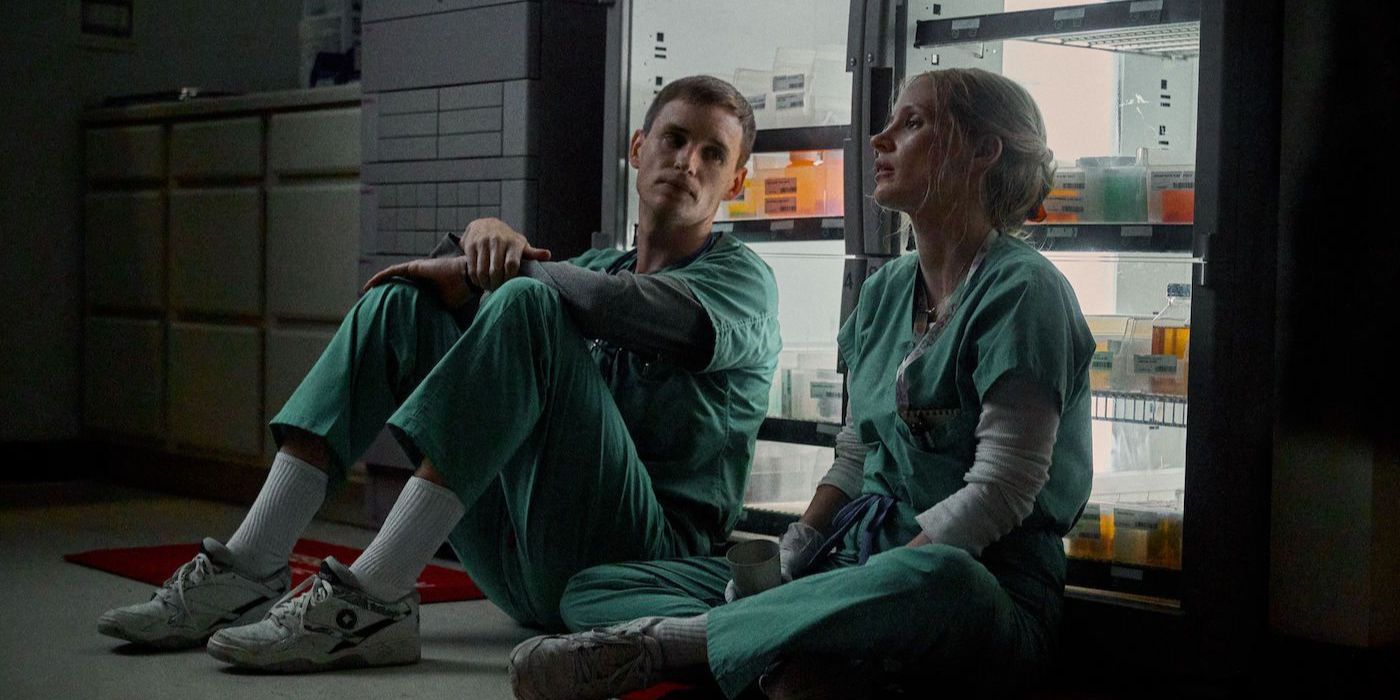 Run Time: 2 hrs 1 min | Director: Tobias Lindholm
Cast: Eddie Redmayne, Jessica Chastain, Denise Pillott
Directed by Tobias Lindholm (Mindhunter), The Good Nurse places a couple of Oscar winners in a tense circumstance. Jessica Chastain (The Eyes of Tammy Faye) co-stars as an ICU nurse who becomes wary when her colleague (Eddie Redmayne) is suspected of causing the untimely deaths of patients in the hospital where they work. With a script from Krysty Wilson-Cairns, The Good Nurse is based on true events, unraveling drama with high stakes for these two medical professionals. Chastain and Redmayne's thrilling cat-and-mouse game is captivating as they play through the labyrinth of lies and mysteries folded into The Good Nurse. – Yael Tygiel
Lou (2022)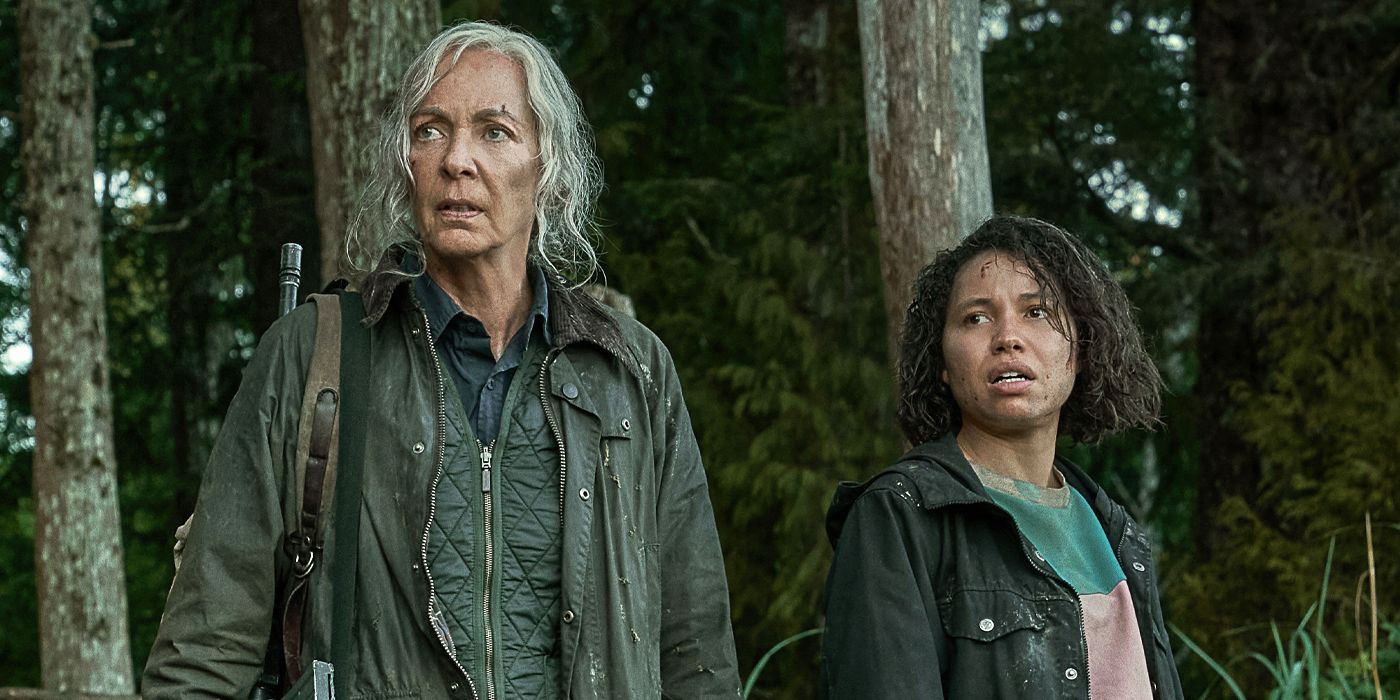 Run Time: 1 hr 49 min | Director: Anna Foerster
Cast: Allison Janney, Jurnee Smollett, Logan Marshall-Green
Allison Janney and Jurnee Smollett teaming up and kicking ass to save a young girl – need I say more? Okay, okay, if you're not sold quite yet, here's a more in-depth synopsis. Set in the 80s, Lou revolves around Hannah (Smollett), a mother who enlists the help of her loner neighbor Lou (Janney) to help get her daughter back after a dangerous man kidnaps her in the middle of a large storm. Endlessly thrilling and full of twists, Lou is a fun, suspenseful ride that allows Janney to flex her action chops. – Taylor Gates
Disobedience (2017)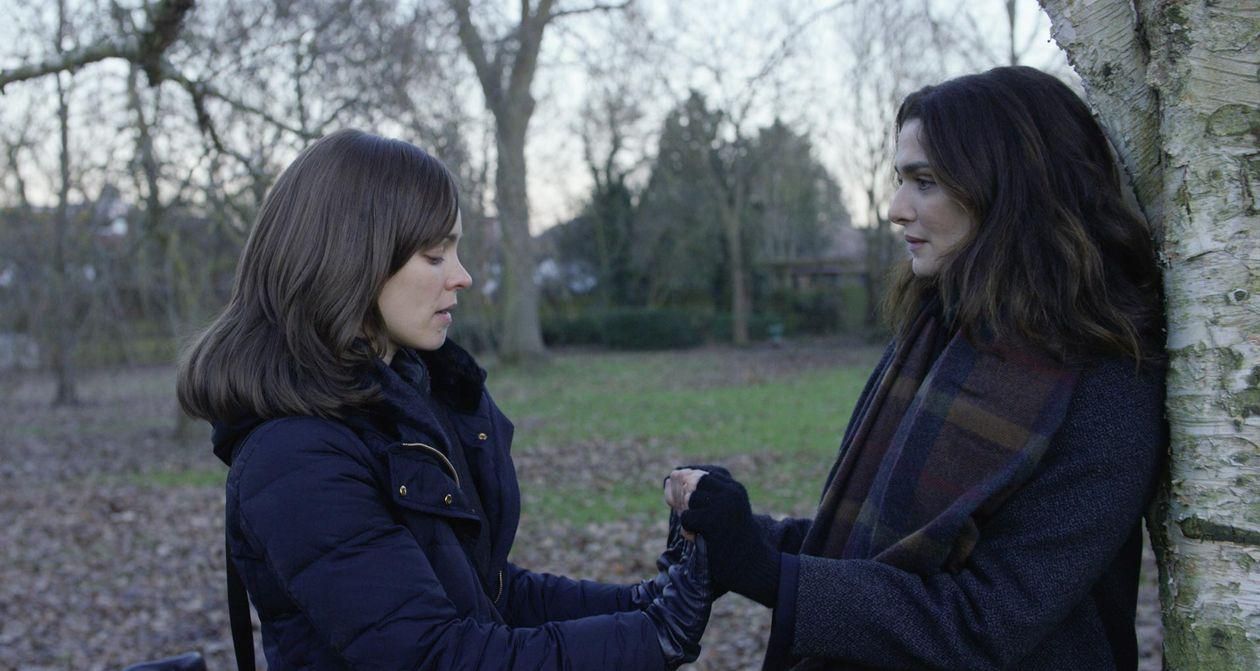 Run Time: 1 hr 54 min | Director: Sebastián Lelio
Cast: Rachel Weisz, Rachel McAdams and Alessandro Nivola
Disobedience is full of angst and passion, a love story that tears your heart from your chest. Ronit (Rachel Weisz) returns to the Orthodox Jewish community that shunned her for her attraction to a female childhood friend (Rachel McAdams). Once back, their passions reignite as they explore the boundaries of faith and sexuality. From Sebastián Lelio, Disobedience brings this melancholy to the screen, which lives through Ronit and Esti's passion and love for each other. Forbidden love is portrayed on-screen with such an intense feeling that a breath is held every time they are onscreen together. It's a love story that breaks you, one that showcases the best and worst in people, and one that deserves to be witnessed repeatedly. – Arianne Binette
Purple Hearts (2022)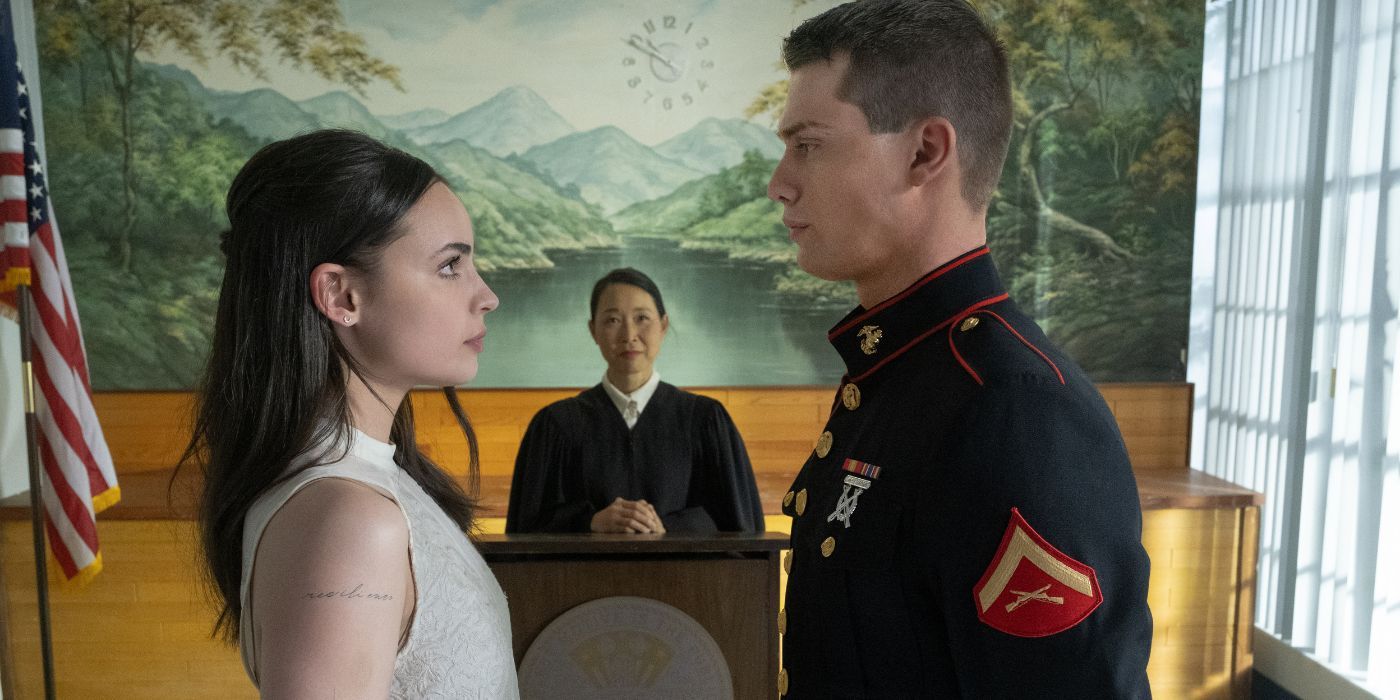 Run Time: 2 hr 2 min | Director: Elizabeth Allen Rosenbaum
Cast: Sofia Carson, Nicholas Galitzine, Chosen Jacobs, John Harlan Kim
You know what they say: opposites attract. Purple Hearts proves this theory true, as the story centers on a romance between two very different people. On one hand, there's Cassie (Sofia Carson), a progressive singer; on the other, you have Luke (Nicholas Galitzine), a conservative military man. Both up against the wall with insurance and debt issues, the two decide to get married for financial benefits, and a classic fake-relationship-turned-real-one trope begins. Purple Hearts combines passionate romance with tear-jerking drama and even some excellent comedic beats, making for a highly watchable flick. – Taylor Gates
Beauty (2022)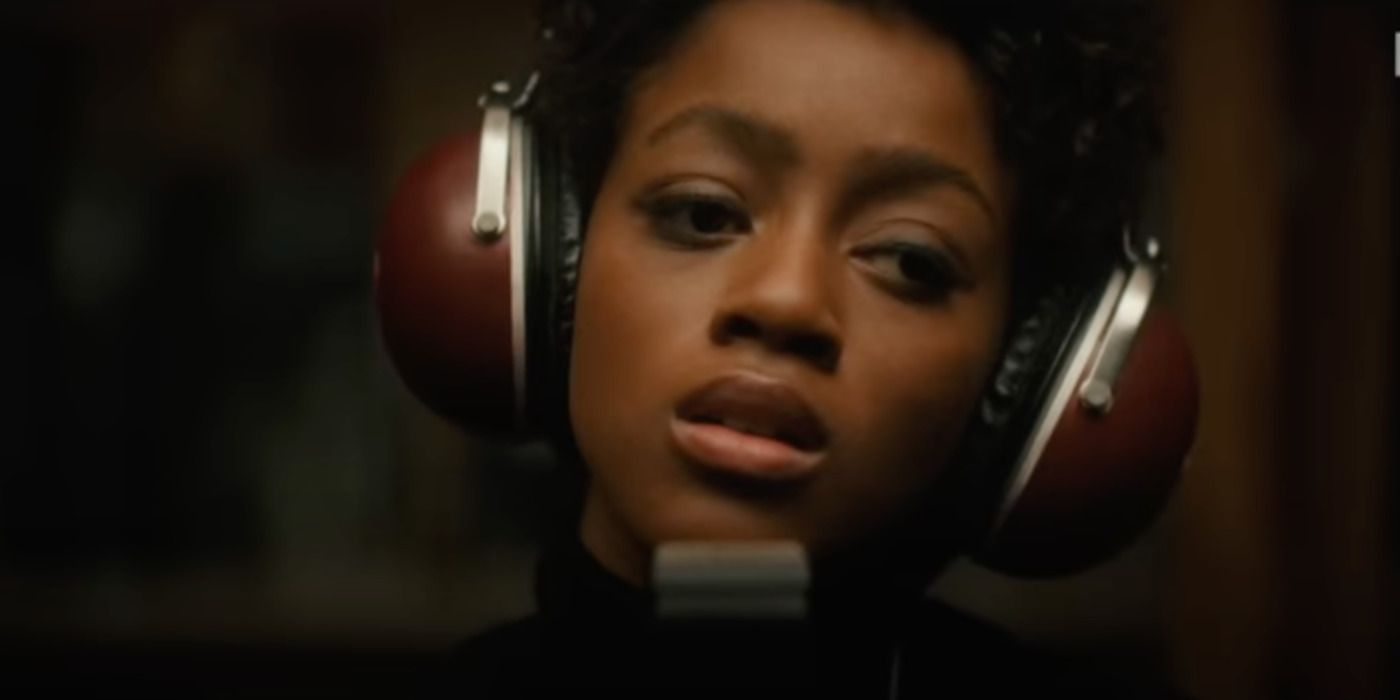 Run Time: 1 hr 35 min | Director: Andrew Dosunmu
Cast: Gracie Marie Bradley, Niecy Nash, Aleyse Shannon
Written by Lena Waithe, the mind behind TV hits like The Chi and Twenties, Beauty centers around a young woman named Beauty (Gracie Marie Bradley), a gifted singer on the brink of stardom. When she's offered an impressive recording contract, she struggles to stay true to herself and her identity while also navigating an oppressive religious environment. In addition to being a riveting family drama and film about the price of fame, there's also a beautiful queer love story between Beauty and her girlfriend Jasmine. The film is heavily inspired by the life of Whitney Houston, so if you're a fan of The Voice, you're sure to find Beauty to be a compelling watch. – Taylor Gates
Hustle (2022)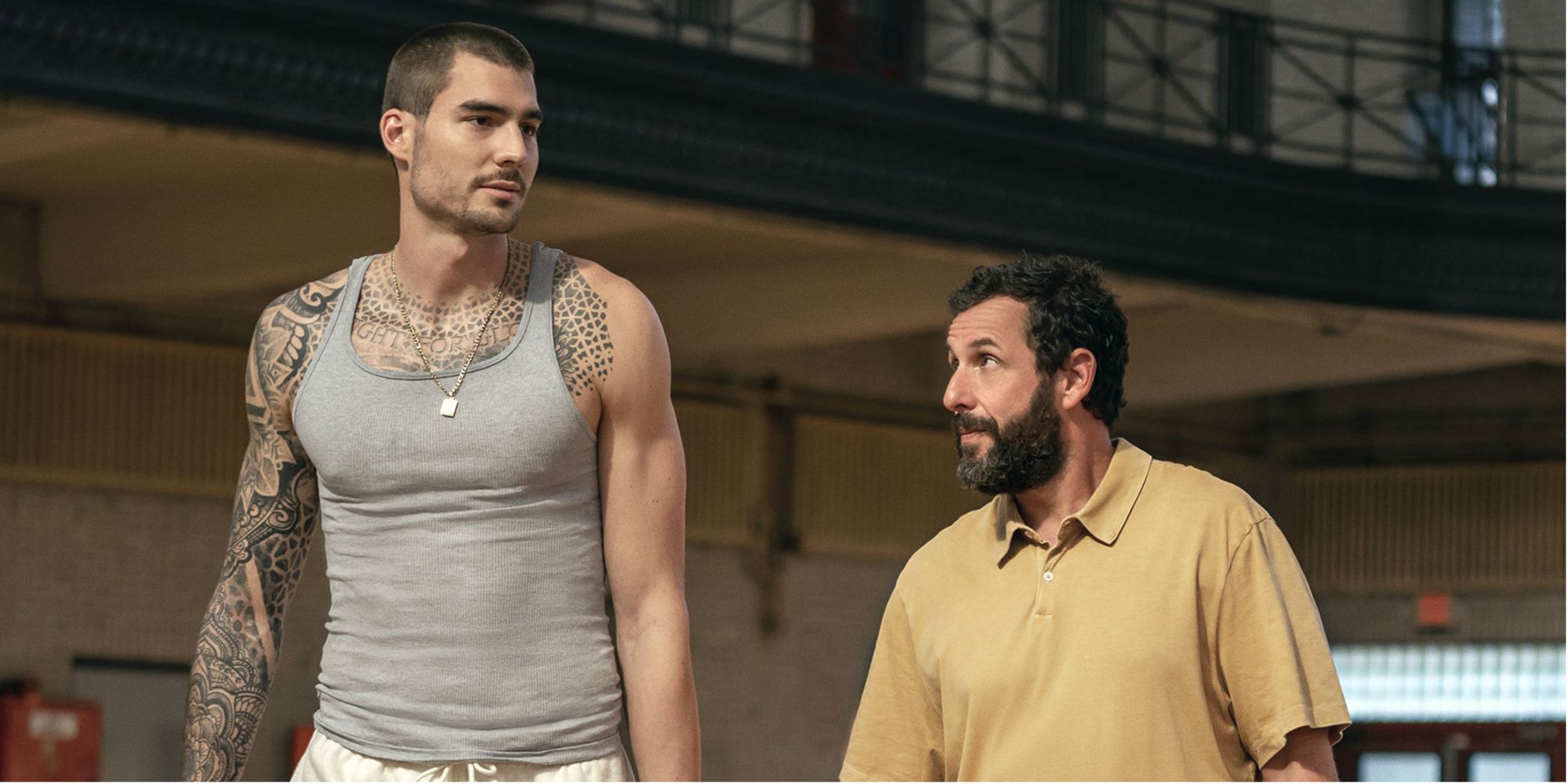 Run Time: 1 hr 57 min | Director: Jeremiah Zagar
Cast: Adam Sandler, Juancho Hernangomez, Queen Latifah
A film that once again proves that Adam Sandler has the acting chops to take on more serious roles, Hustle is a sports drama that is as sincere as it is sturdy. Sandler plays Stanley Sugarman, a struggling basketball talent scout who aspires to be a coach. After a career setback, he will hitch his hopes and money on a talented unknown player named Bo Cruz. Played by real-life player Juancho Hernangómez, Cruz must leave home and begin training with Sandler for a chance at making a career in the NBA. It is an underdog story through and through, charming without being cloying in a manner that more than wins you over. Even as it doesn't reinvent the wheel, Sandler is as good as he has ever been in melding his comedic and serious sensibilities into one measured performance. The montages, bonding, and emotional development all work quite well, making it a film that never fails to win you over even when its characters often lose. – Chase Hutchinson
Sorry to Bother You (2018)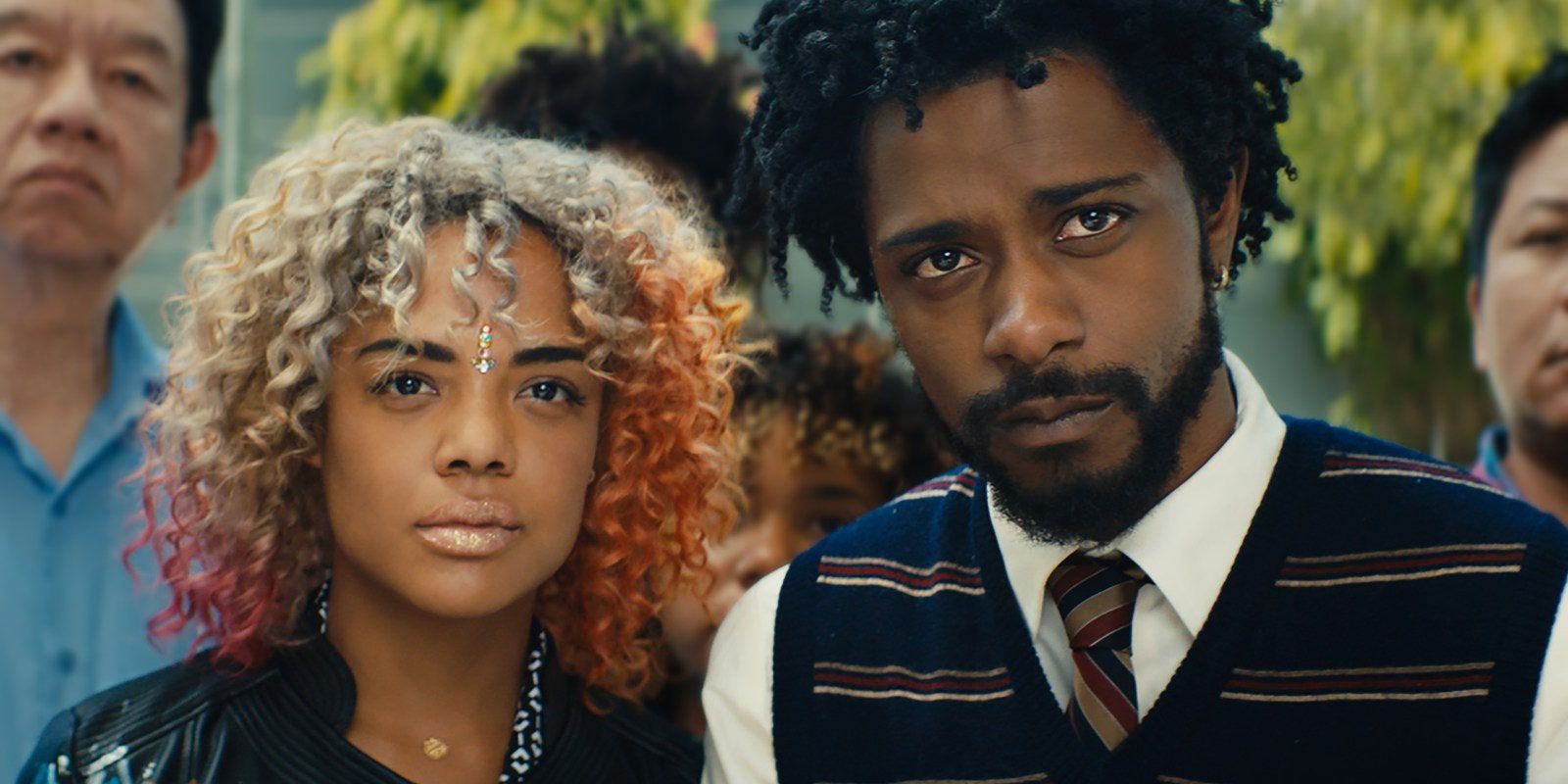 Run Time: 1 hr 52 min | Director: Boots Riley
Cast: Lakeith Stanfield, Tessa Thompson, Jermaine Fowler, Omari Hardwick
It's best to go into the absolutely bonkers movie Sorry to Bother You as cold as possible, but if you need to know the brief synopsis, it follows Cassius Green (Lakeith Stanfield), a young black man who discovers he's a wiz at telemarketing when he puts on his "white voice", but as he starts becoming more successful, he begins to compromise his values. But that's just the basic premise of Boots Riley's scathing satire on race, capitalism, art, masculinity, and commerce. It's not a film that works 100% of the time, but its ambition is undeniable and the film is at turns hilarious, damning, and completely insane. – Matt Goldberg
Okja (2017)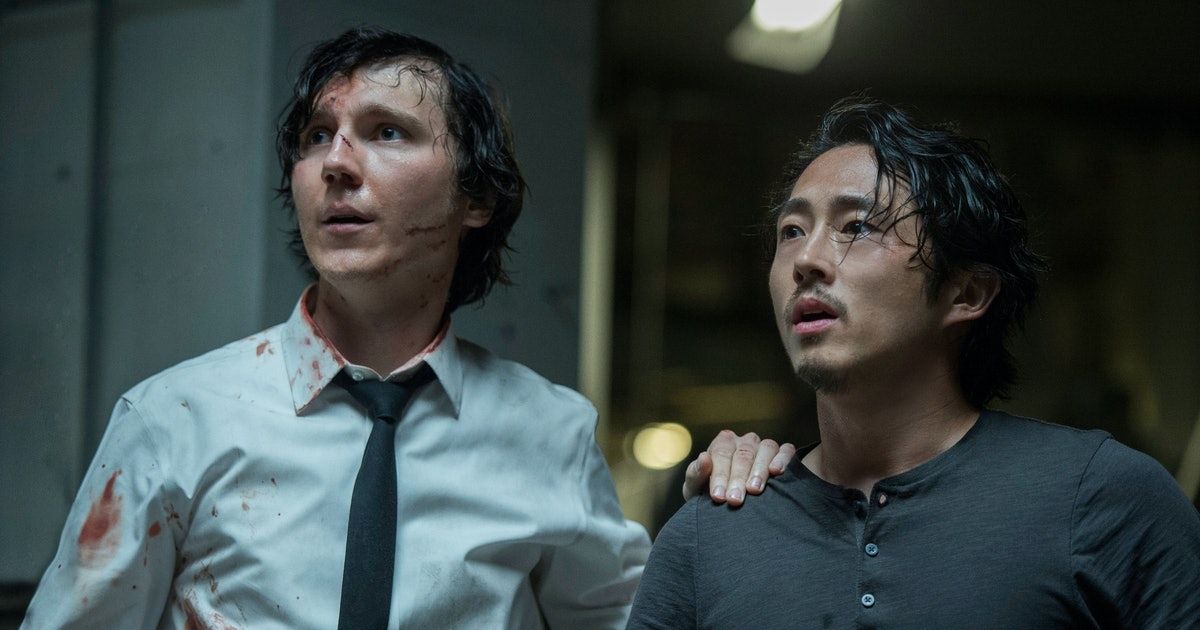 Run Time: 2 hr 1 min | Director: Bong Joon Ho
Cast: Seo-hyun Ahn, Paul Dano, Steven Yeun, Tilda Swinton, Jake Gyllenhaal
A fantastical yet heartfelt story of a young girl and her pig, Okja is writer-director Bong Joon Ho at his most sentimental without sacrificing any of his sublime sense of craft. It follows Mija (Seo-hyun Ahn), one of several groups of people who have been tasked with raising a super pig for a giant corporation that intends to use them for food. Known as Okja, when the corporation comes to collect, it sets off a series of high-stakes attempts to get her back. The film finds a dark sense of humor in everything, from jokes about language to whatever is going on with one of Jake Gyllenhaal's most eccentric performances. As Mija travels on her way, she also meets up with Jay (Paul Dano) and K (Steven Yeun), who are part of an animal rights activist group that also wants to liberate Okja. All of this expanding cast is outstanding, hitting both the comedic and serious notes when the film needs them to. It is a more hopeful film than most of the director's works, though it still remains committed to finding more tragic truths amidst the bright colors and vibrant visuals we see along the way. – Chase Hutchinson
I'm Thinking of Ending Things (2020)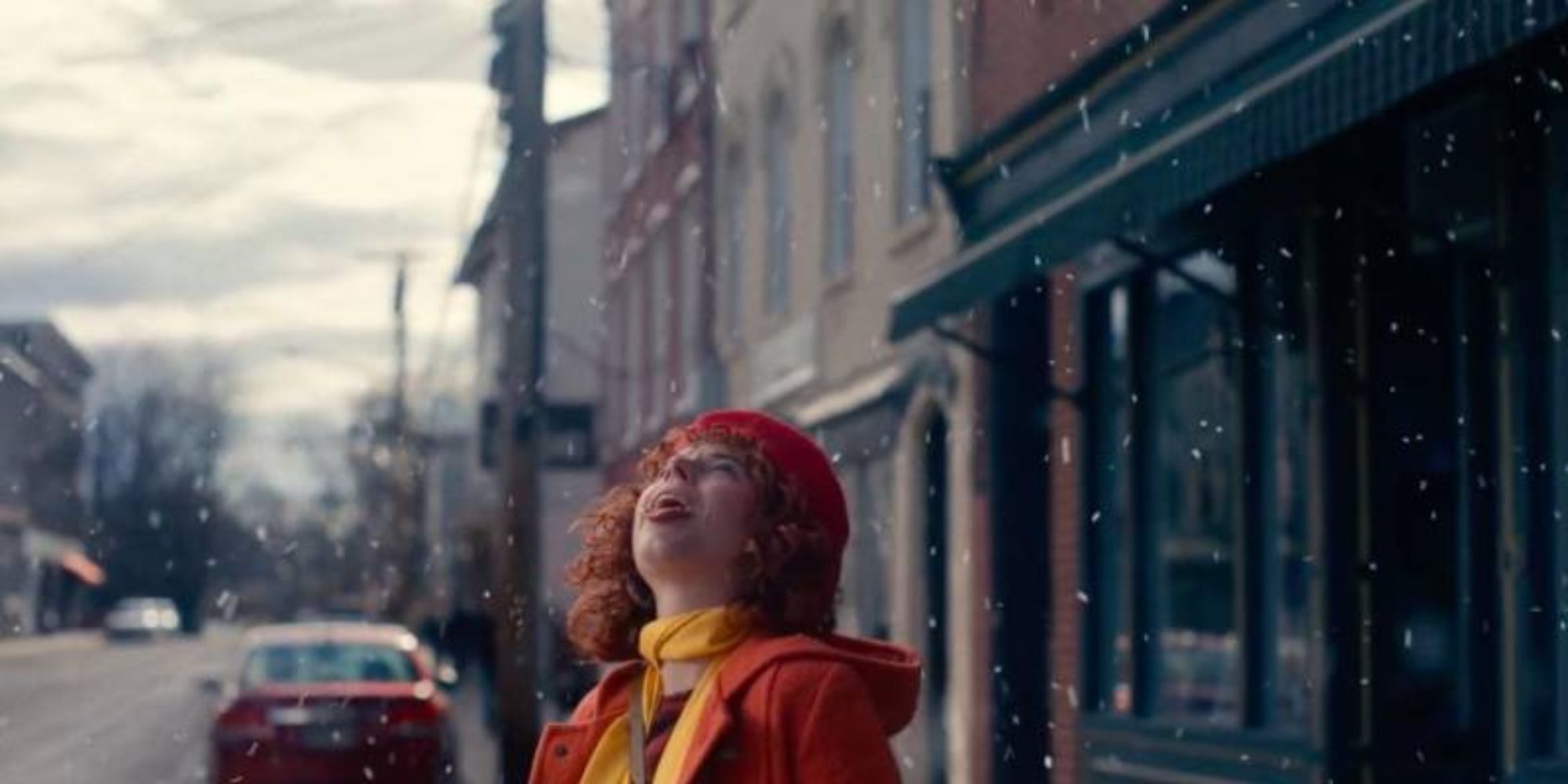 Run Time: 2 hr 14 min | Director: Charlie Kaufman
Cast: Jesse Plemons, Jessie Buckley, Toni Collette, David Thewlis
A remarkable work of adaptation from one of the best to ever do it, Charlie Kaufman's I'm Thinking of Ending Things takes an already remarkable book and makes it so much more. It centers on Jessie Buckley, who plays a woman who is intended to end things with her boyfriend, Jesse Plemons' Jake. However, she still decides to take a trip to meet his parents before doing so. Conversations on the drive feel just a little bit off, as there are interjections and strange disruptions that all begin to get under your skin. It only gets more reflective from there, breaking down the narrative boundaries set out for itself to reveal something far more resonant. The less you know about it, the better, as it is a film where every cut and each line packs a significance. This makes it a rich text that only gets more so each time you see it, making it an enduring piece of work that only gets more intriguing with each subsequent rewatch. – Chase Hutchinson
Source: https://dominioncinemas.net
Category: Netflix