The world of Korean dramas is a strange and beautiful place. The South Korean entertainment industry is slowly growing to worldwide dominance, as Kpop, Korean movies like Parasite and Minari, and Korean television series take the world by storm. The term Korean drama, or Kdrama, refers to almost any South Korean fictional television series, no matter the subject or genre. That includes comedy, romance, sci-fi, horror, you name it. Most of these television series are based on webcomics, a form of storytelling similar to comics that originated in South Korea. Fair warning: Almost all Korean dramas have quite outlandish premises, but that's honestly what makes them so good. You just have to learn how to accept the strange and unexpected and go along for the ride. Recently, Netflix has become the go-to place to find the best Kdrama offerings for US audiences. In order to help you jump headfirst into this new and expanding area of television, here are the best Korean dramas available to watch on Netflix, both original and not.
Can't find what you're looking for here? Check out our list of the best shows on Netflix and the best romantic K-Dramas.
Editor's note: This list was updated September 2023 to include Mask Girl.
The Silent Sea (2021-present)
Cast: Bae Doona, Gong Yoo, Lee Joon, Kim Sun-young, Kim Si-a, Lee Moo-Saeng
A sci-fi horror series set in space, The Silent Sea follows a crew as they go investigate an abandoned research facility where a tragedy took place. With the mission to retrieve valuable samples that might lead to the creation of more water, a vitally important and expensive resource now in the future, the crew heads into unknown terror when they enter Balhae station. With Bae Doona and Gong Yoo leading this cast, you already know it's going to be good. Full of mysteries and twists, The Silent Sea is totally bingeable with its revelations and betrayals scattered generously throughout a dystopian story. — Therese Lacson
Mask Girl (2023-present)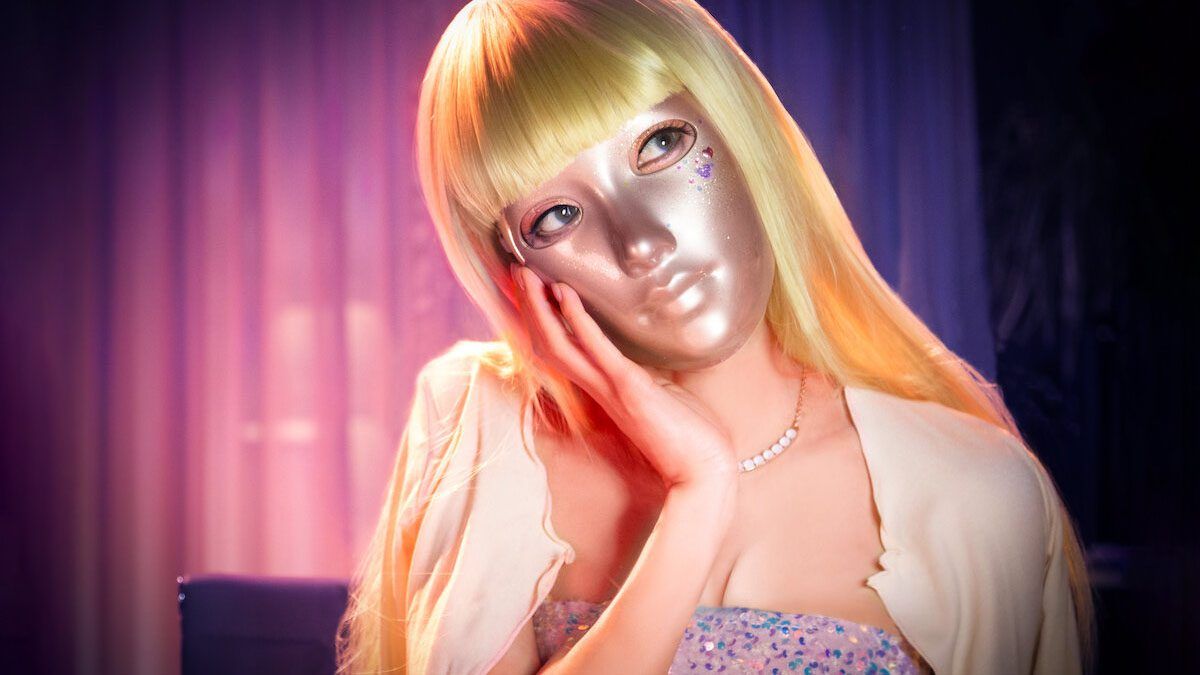 Cast: Hyun-Jung Go, Im Jin-Ah, Ahn Jae-hong, Yeom Hye-ran
Mask Girl adapts the popular Naver webtoon created by Mae-mi and Hee-se about a bored young woman who is tired of her mundane office life and dons a mask to become an internet streaming personality. Unfortunately, she attracts the wrong attention, sending her life down a deep rabbit hole filled with murder, mysteries, and multiple personas. The limited series is not just visually stunning — it makes the ambitious choice to have the lead be played by three distinct actresses throughout the run to embody the different personas of Kim Mo-mi: Lee Han-byeol, Nana, and Go Hyun-jung.
Bloodhounds (2023-present)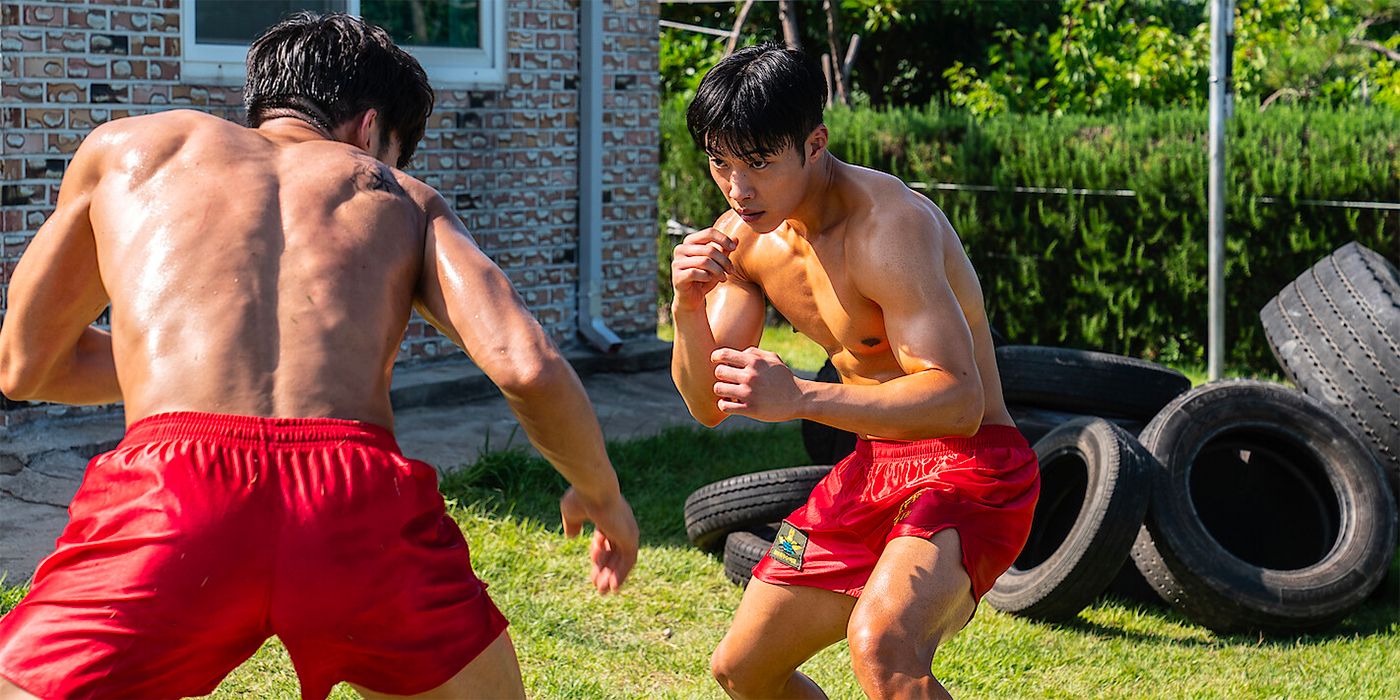 Cast: Woo Do-Hwan, Sang-yi Lee, Joon-ho Huh
Bloodhounds is a fist-pumping, breakneck action crime drama from South Korea with masterful fight choreography and acting. The series follows Kim Geon-woo (Woo Do-hwan) and Hong Woo-jin (Lee Sang-yi), two young boxers who get deeply in over their heads with a notorious loan shark, forcing them to use skills to dive deeper into the criminal underworld to pay off their debts. Though the friendship between the main two stars and the menacing performance of Park Sung-woong as the terrifying loan shark are enough to keep your butts in the seat, the stunning action and cinematography throughout the show are what takes it to the next level, making it an instant classic. – Tauri Miller
Celebrity (2023-present)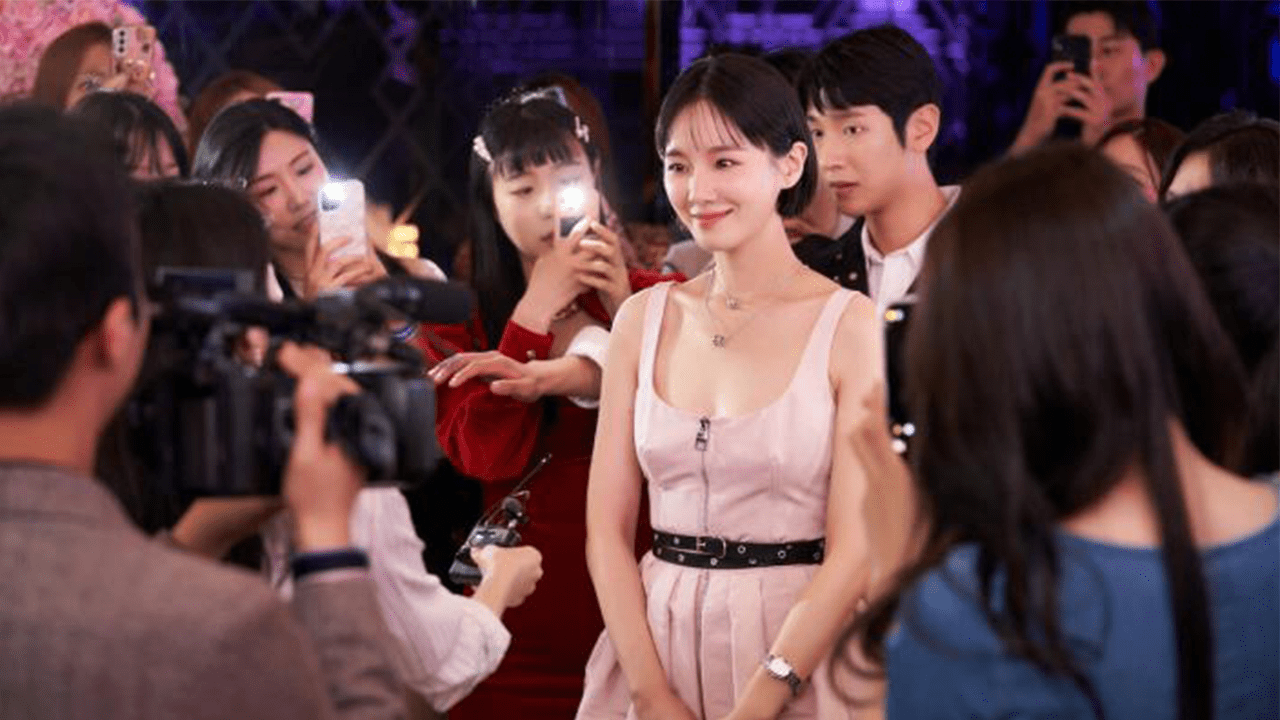 Creator: Kim Cheol-kyu, Kim Yi-young
Cast: Park Gyu-young, Kang Min-hyuk, Lee Chung-ah, Lee Dong-gun, Jun Hyoseong
Celebrity is a South Korean mystery thriller starring Park Gyu-young (The Devil Judge) as Seo Ah-ri, a social media influencer whose lust for stardom attracts more than just attention — he must also navigate jealousy and vitriol from her fellow influencers. But that is just the tip of the iceberg as a conspiracy begins to unfold around her that threatens her life — and, more importantly, her celebrity status. The series is a sensational look into the pressures of being a public figure in Seoul's highly competitive influencer industry with a great visual aesthetic that balances the bright colors of a glamorous lifestyle with the dark and isolating underbelly that lurks beneath the luxury. – Tauri Miller
The Good Bad Mother (2023-present)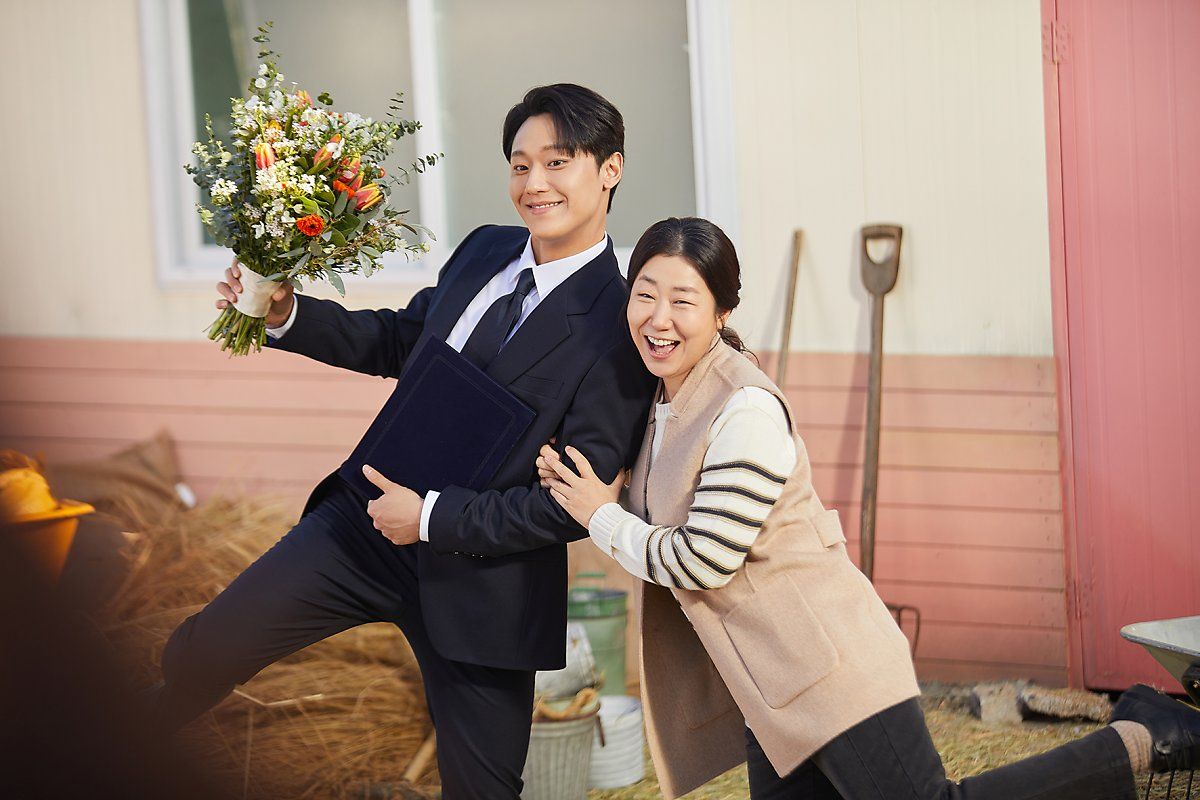 Creator: Sim Na-yeon, Bae Se-young
Cast: Ra Mi-ran, Lee Do-Hyun, Ahn Eun-jin, Yoo In-soo
The Good Bad Mother is an uplifting drama about second chances that starts in a pretty dark place but soon journeys into an endearing tale of reconciliation. Choi Kang-ho (Lee Do-hyun) is a coldhearted attorney who suddenly gets his memory wiped in an accident that regresses him back to the mind of a child. Unable to take care of himself, he moves back to his hometown to live with his estranged mother, Jin Young-soon (Ra Mi-ran), who sees this as a second chance to be the mother she always wanted to be. The development of the relationship between the and his mother is quite touching, conveying themes surrounding unintentional harm when wanting the best for someone and fighting for love being worth the pain.
Queenmaker (2023)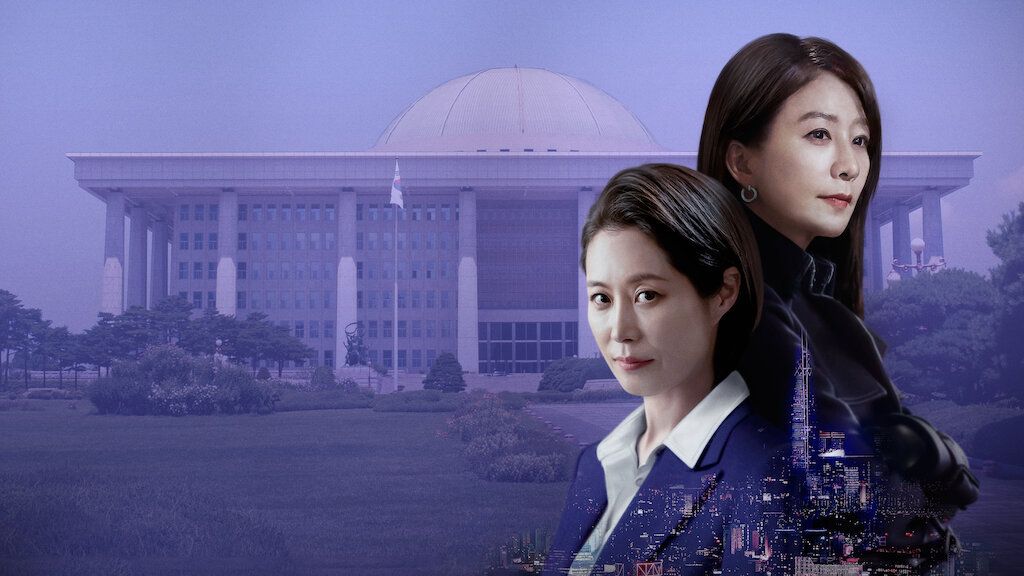 Creators: Oh Jin-seok, Moon Ji-young
Cast: Kim Hee-ae, Moon So-ri, Ryu Soo-young
Queenmaker is a gripping political drama co-created by Oh Jin-seok and Moon Ji-young. Like a Korean Scandal, Queenmaker follows a talented fixer who, after a crisis of conscience, leaves her successful position with a powerful business conglomerate for the world of politics, determined to make a headstrong civil rights attorney into the next mayor of Seoul — and take down her former employer in the process. Starring Kim Hee-ae as Hwang Do-hee, the brilliant image-maker, and Moon So-ri as Oh Seung-sook, the "rhino of justice" human liberties lawyer, Queenmaker captivates by balancing riveting storytelling with genuine talent. – Yael Tygiel
Twenty-Five Twenty-One (2022)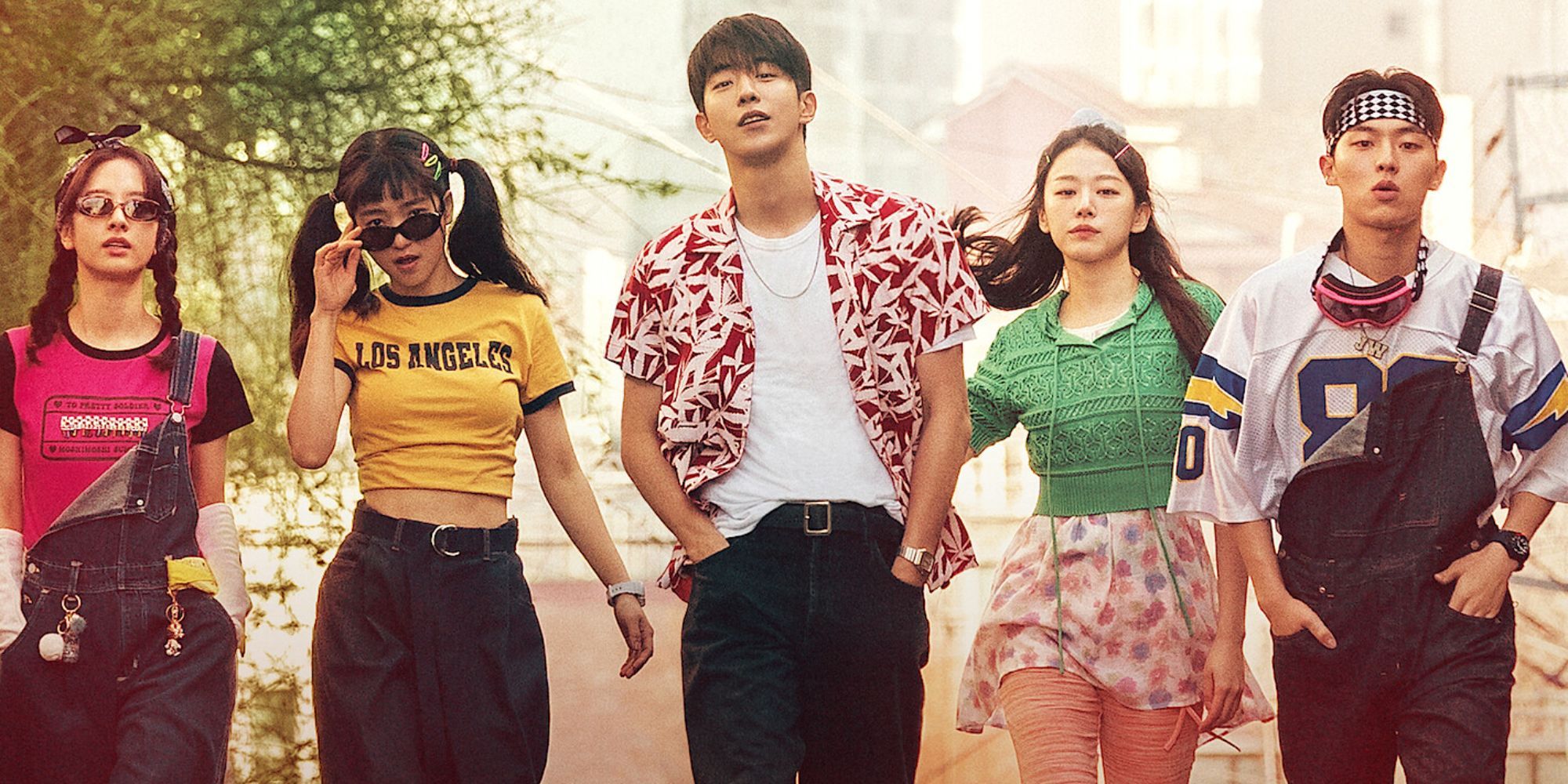 Creators: Jung Jee-hyun, Kwon Do-eun
Cast: Kim Tae-ri, Nam Joo-hyuk, Bona, Choi Hyun-wook
Twenty-Five Twenty-One is a South Korean teen series set in the late 1990s, allowing creators Jung Jee-hyun and Kwon Do-eun to build a fictional story on the foundation of real events. Twenty-Five Twenty-One stars Kim Tae-ri as an ambitious high schooler and a fencing prodigy named Na Hee-do. Co-starring Nam Joo-hyuk, the series follows how the 1997 IMF crisis impacted these young people, following Na as she is forced to move schools. At her new school, she meets Baek Yi-jin (Joo-hyuk), a young man determined to rebuild his life after the economic crisis disrupted his family and their wealth. Twenty-Five Twenty-One deftly explores the fallout of a historical moment while building an exciting and charming romance. – Yael Tygiel
Crash Course in Romance (2023-present)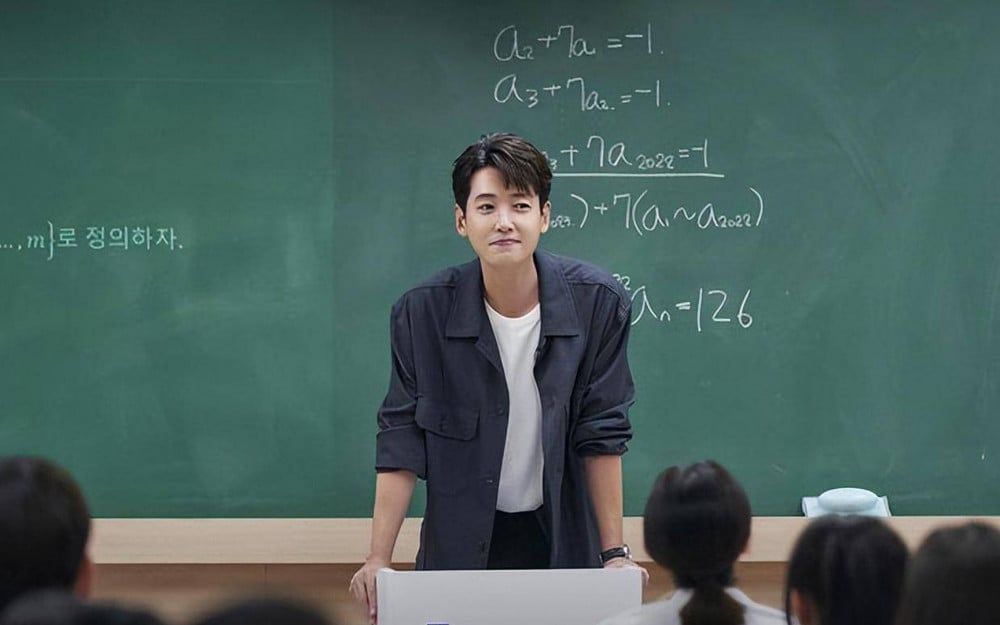 Creators: Yoo Je-won, Yang Hee-seung
Cast: Jeon Do-yeon, Jung Kyung-ho, Lee Bong-ryeon, Roh Yoon-seo
Crash Course in Romance is an adorably chaotic South Korean dramedy written by Yang Hee-seung, who worked on the series with director Yoo Je-won. Crash Course in Romance cleverly plays with bittersweet romance tropes to build a universally enjoyable series. The series stars Jung Kyung-ho as Choi Chi-yeol, a math instructor and celebrity at the elite Pride Academy, as well as Jeon Do-yeon as Nam Haeng-seon, a small business owner with a heart of gold who finds herself catching feelings for the famous mathlete. Also featuring Lee Bong-ryeon and Roh Yoon-seo, Crash Course in Romance has a cute and heartwarming first season. – Yael Tygiel
The Fabulous (2022-present)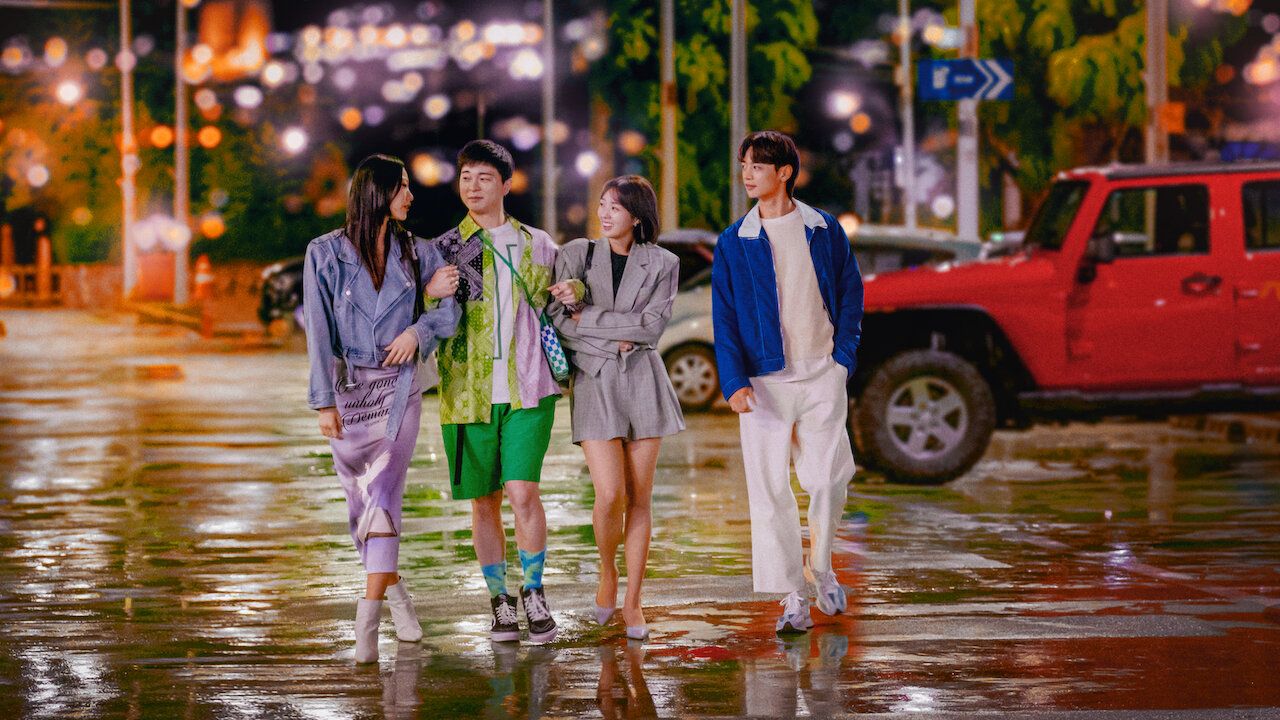 Creators: Kim Jeong-hyeon, Kim Ji-hee, Im Jin-sun
Cast: Choi Min-ho, Chae Soo-bin, Seong Park, Jacqueline Misaye
The Fabulous follows the young and fabulous lives of a group of best friends in Seoul as they chase their big dreams and struggle to navigate their places in the glamorous fashion industry. Like The Bold Type, The Fabulous explores these characters' interpersonal relationships as well as their professional ambitions, along with romantic encounters and nighttime adventures in a big city. Starring Choi Min-ho, Chae Soo-bin, Seong Park, and Jacqueline Misaye, The Fabulous reveals the heartbreaks of young love, the crushing disappointments one faces when starting out, and the dynamic passions that keep dreamers moving forward. – Yael Tygiel
My ID is Gangnam Beauty (2018)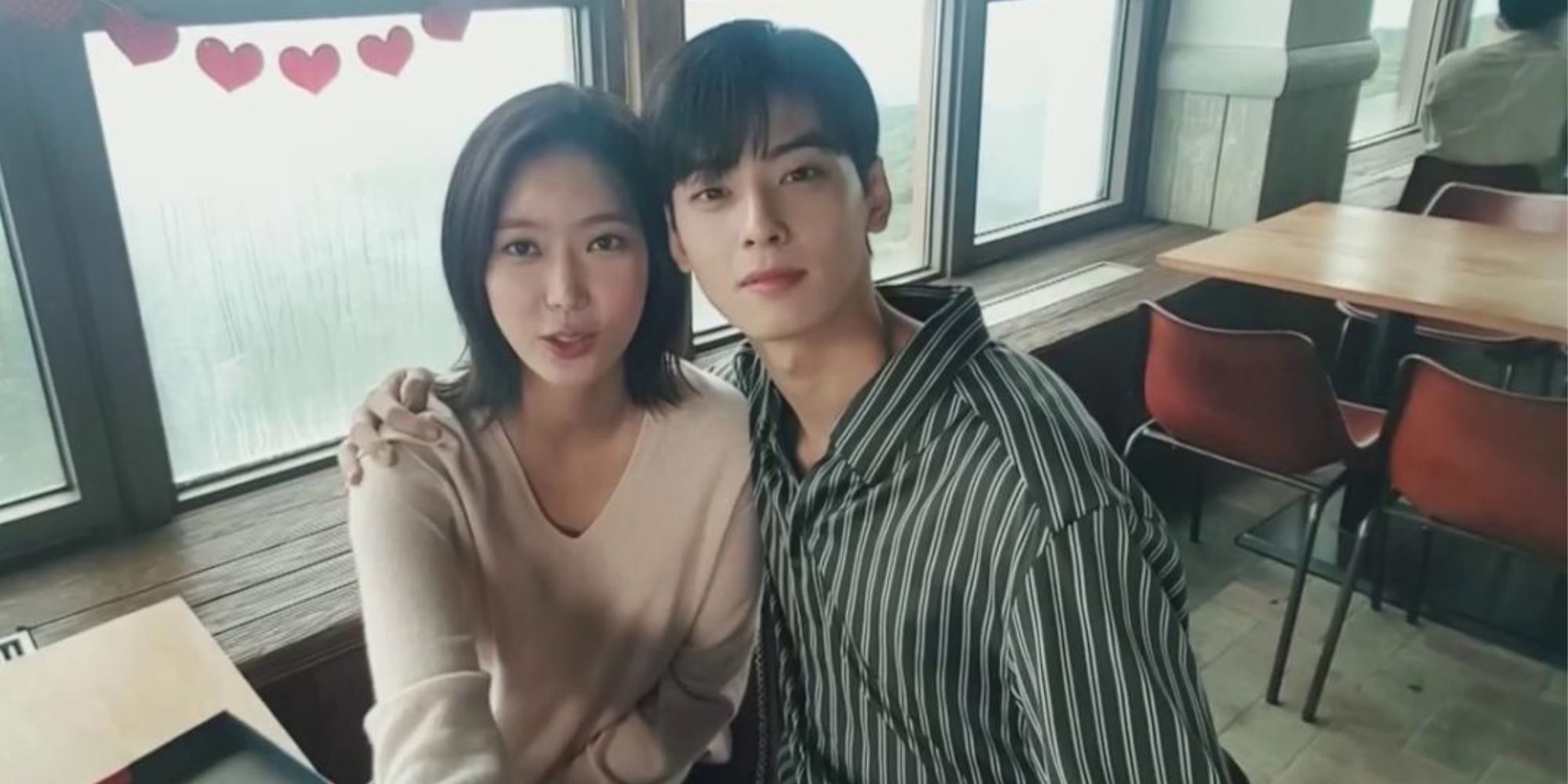 Cast: Im Soo-hyang, Cha Eun-woo, Jo Woo-ri, Kwak Dong-yeon
My ID is Gangnam Beauty is a touching South Korean drama that deals with universal themes of societal pressure, unattainable beauty standards, and bullying. My ID is Gangnam Beauty explores the life of a shy and bullied college student named Kang Mi-rae (Im Soo-hyang), who undergoes surgery to change her appearance. Also starring Cha Eun-woo, Jo Woo-ri, and Kwak Dong-yeon, My ID is Gangnam Beauty has been critically praised for the honest portrayal of discrimination based on appearance, as well as the superficial standards facing South Korean society. Although the series welcomes discussions, My ID is Gangnam Beauty is still a fictional television series and does not skimp on the drama. – Yael Tygiel
Our Blues (2022-present)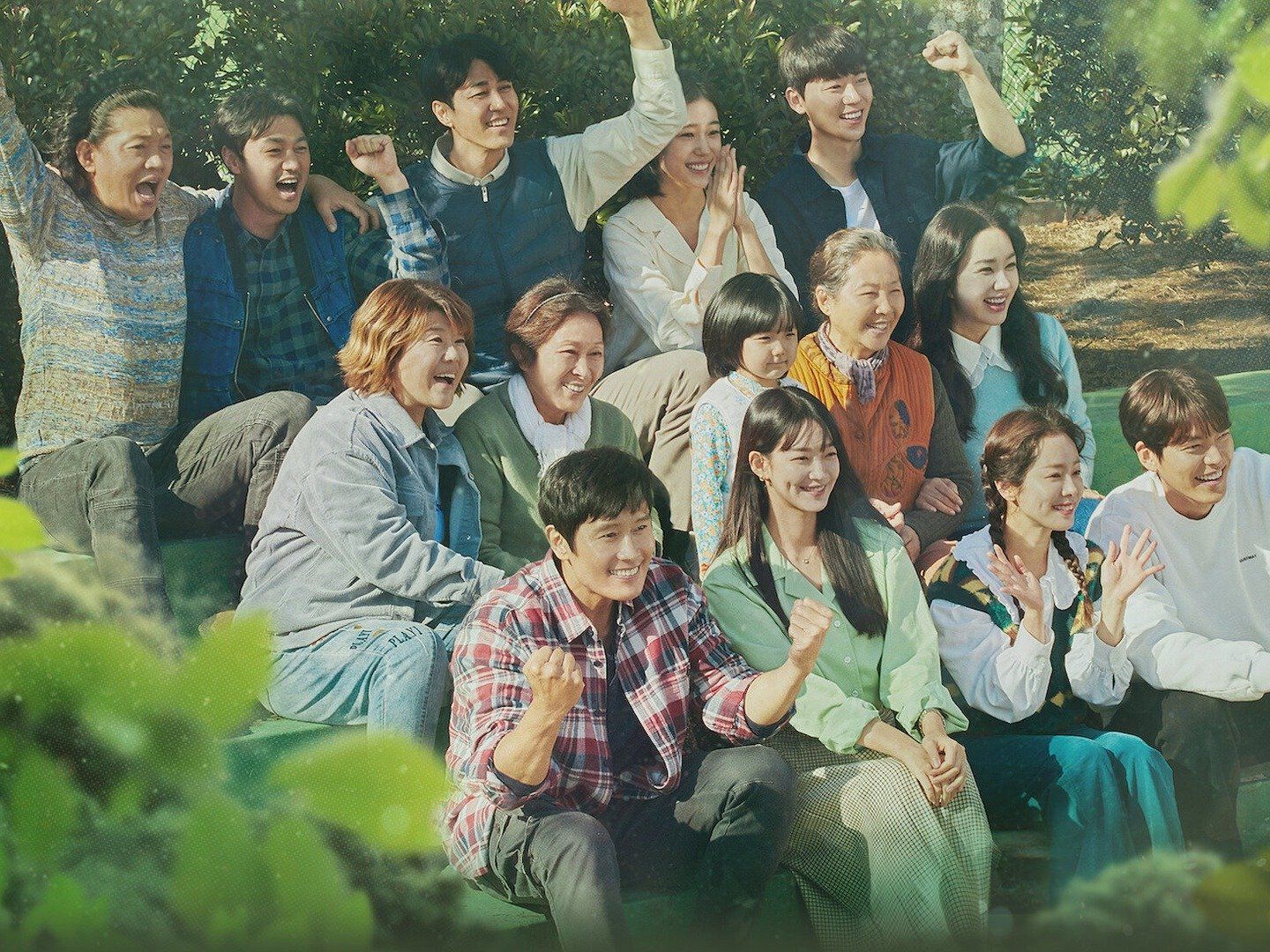 Cast: Lee Byung-hun, Shin Min-a, Cha Seung-won, Lee Jung-eun, Uhm Jung-hwa
A drama series with a clever premise reminiscent of a docu-series or reality show, Our Blues explores the individual lives of people who live and work on Jeju Island. Following these individuals' highs and lows, Our Blues utilizes an innovative omnibus format, allowing the often sweet and bitter moments of the residents' lives to be highlighted and exposed through multiple varying lenses. Starring Lee Byung-hun, Shin Min-a, and Cha Seung-won, Our Blues creatively depicts the beginnings and ends, as well as moments that can be considered the climax of one's journey, revealing universally relatable tales about life. – Yael Tygiel
Under the Queen's Umbrella (2022)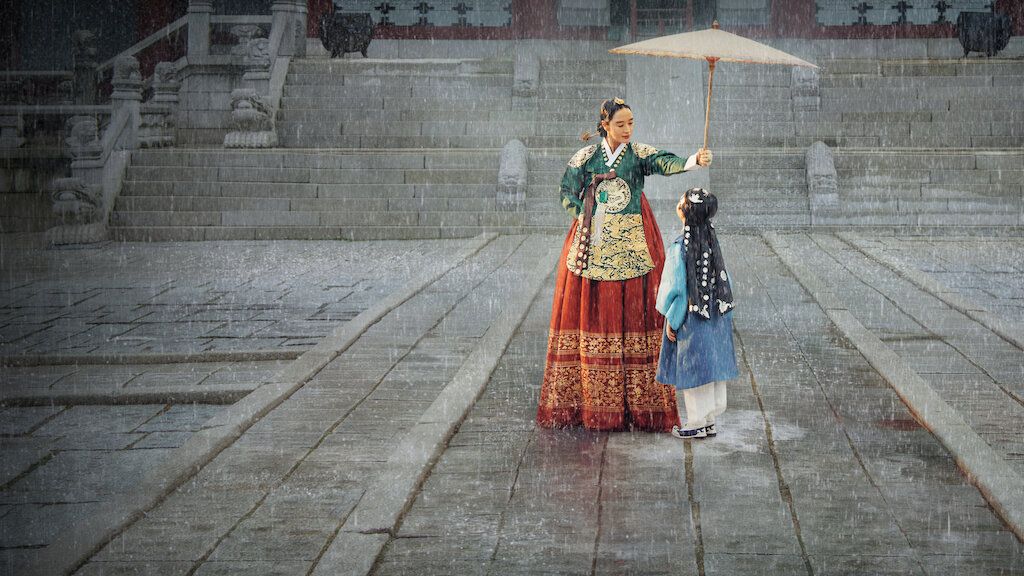 Directed by: Kim Hyung-sik
Cast: Kim Hye-soo, Kim Hae-sook, Choi Won-young
Fans of Game of Thrones, The Great, and even The Crown are sure to love Under the Queen's Umbrella – a juicy historical drama about a group of people fighting for the throne. The main character in our story is Hwa Ryeong (Kim Hye-soo), a hot-tempered queen attempting to turn her sons into young men fit to wear the crown someday. She's constantly playing a game of chess with both her family and the people in her court, holding onto power as hard as she can. It's both beautifully shot and soapy, making it a feast for the eyes and the perfect binge-watch. – Taylor Gates
Narcos-Saints (2022-present)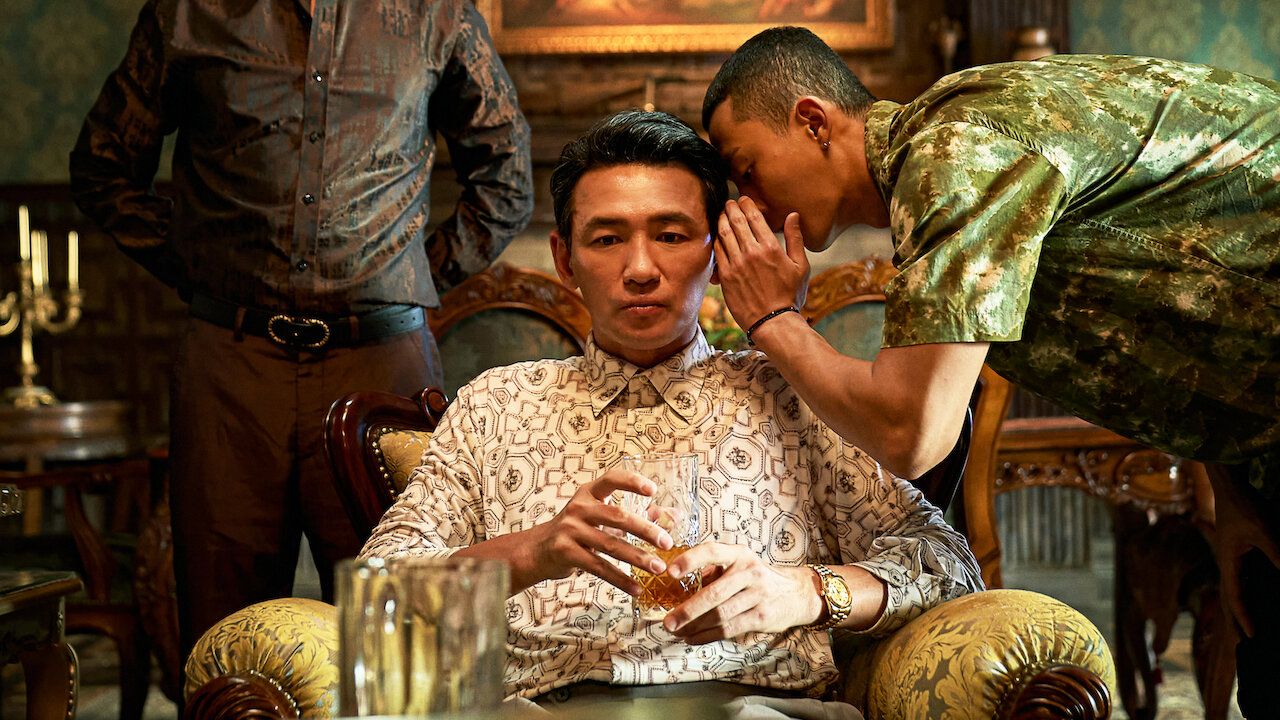 Cast: Ha Jung-woo, Hwang Jung-min, Park Hae-soo, Jo Woo-jin
Also known as Suriname, Narcos-Saints fits right in with the ultra-popular American-Colombian Narcos and Narcos: Mexico and also has similar vibes to Ozark and Breaking Bad. The series centers around Kang In-gu (Ha Jung-woo), a businessman who must cooperate with the National Intelligence Service to capture a Korean drug lord who has taken control of the country. It's a serious drama, but it's also a lot of fun, leaning into the bizarre nature of the shockingly true events it's based on. – Taylor Gates
Business Proposal (2022)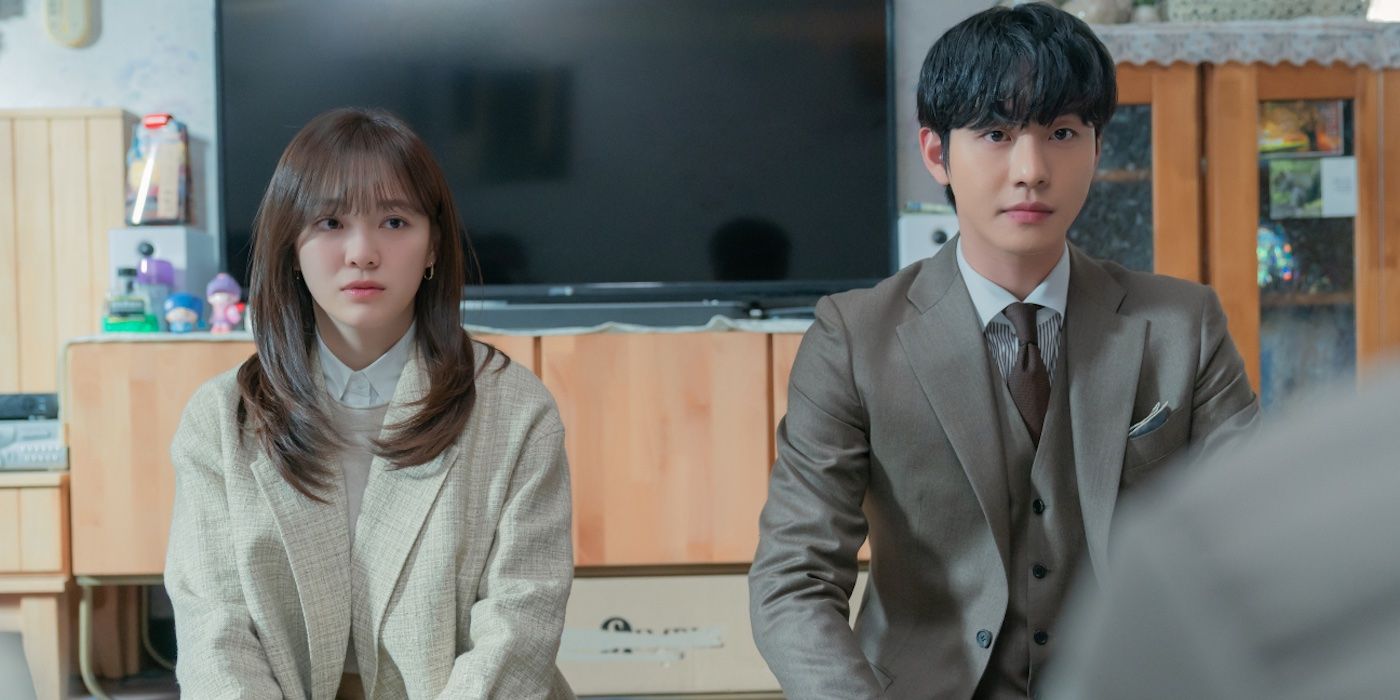 Cast: Ahn Hyo-seop, Kim Se-jeong, Kim Min-kyu, Seol In-ah
Meet Kang Tae-mu (Ahn Hyo-seop), a detail-oriented workaholic and the new president of GO Food. Meet Shin Ha-ri (Kim Se-jeong), a new researcher at the company who's crushing hard on her college friend Lee Min-woo (Song Won-seok). Despite having her interests elsewhere, Shin Ha-ri's best friend Jin Young-seo (Seol In-ah) convinces her to go on a blind date with Kang Tae-mu in her place. When Shin Ha-ri realizes she's on a date with her boss, though, things get complicated, and she does her best to turn him off. However, when Kang Tae-mu is undeterred no matter what she does while still thinking she's her friend Jin Young-seo, things get even more complicated. Business Proposal is a sweet and silly K-drama that's sure to satisfy your rom-com craving. – Taylor Gates
Hometown Cha-Cha-Cha (2021-present)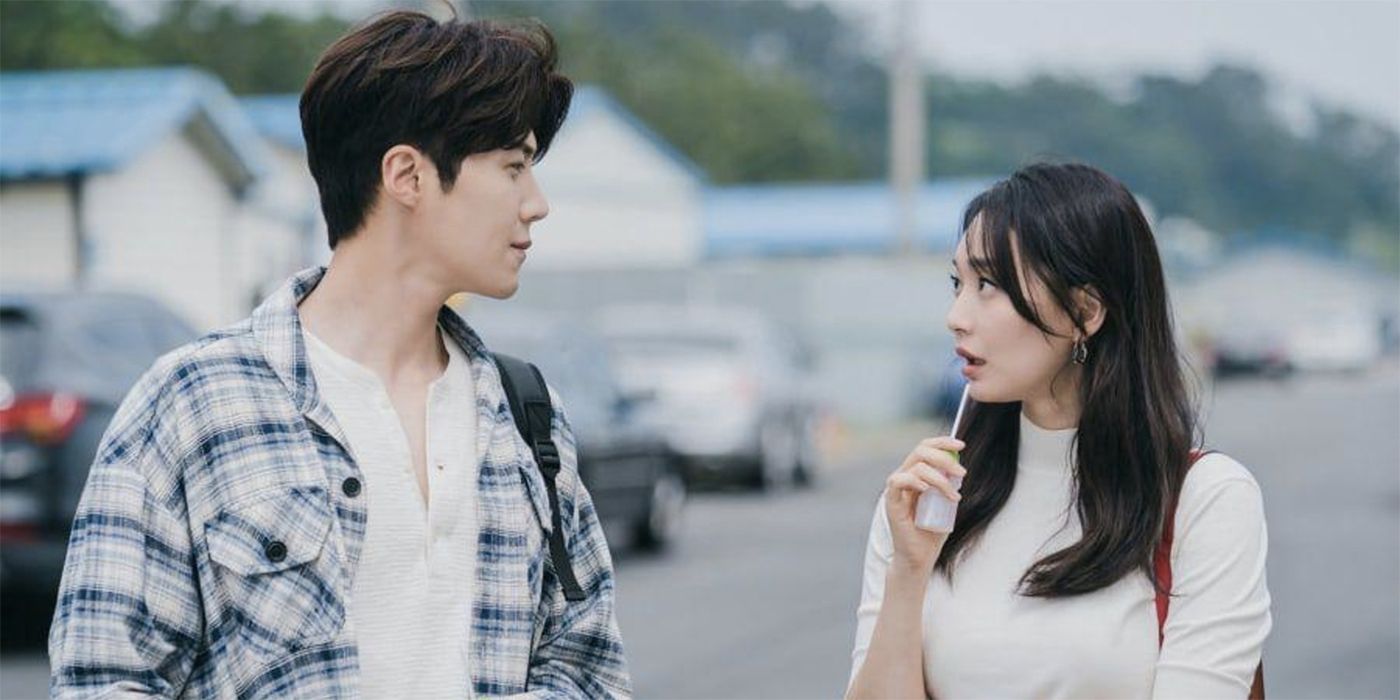 Developed by: Kim Je-hyeon (tvN), Studio Dragon
Cast: Shin Min-A, Kim Sun-Ho, Lee Sang-Yi
If you're looking for a feel-good watch, look no further than Hometown Cha-Cha-Cha. Based on the 2004 South Korean film Mr. Handy, Mr. Hong, the series follows Yoon Hye-jin, an intelligent dentist living in the big city. However, when she unexpectedly loses her job, she moves to a small seaside town where she meets Hong Du-sik – a kind man who often works odd jobs. The two have irresistible chemistry, making them a couple that's impossible not to root for. – Taylor Gates
The Heirs (2013)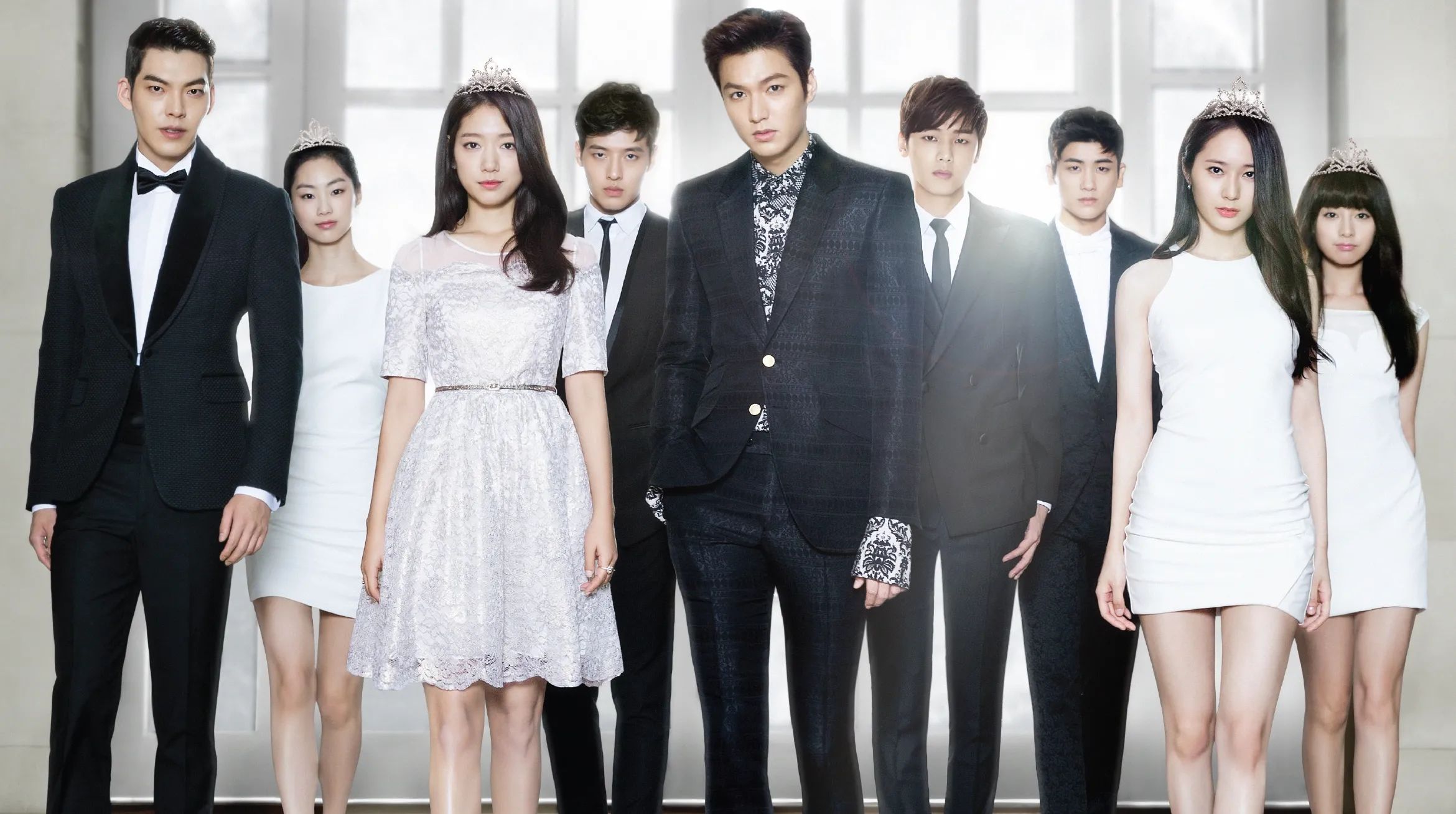 Directors: Kang Shin-hyo, Boo Sung-chul
Cast: Lee Min-ho, Park Shin-hye, Kim Woo-bin, Kim Ji-won, Kang Min-hyuk, Kang Ha-neul
While it may not be the freshest take on K-Drama, this star-studded cast created one of the most-watched Korean dramas on the planet. Essentially a Cinderella story (or even a Gossip Girl story), Park Shin-hye plays Cha Eun-sang, a regular girl who gets mixed up in the business of a bunch of heirs to rich and affluent families. Chief among them is the Kims. As the daughter of the live-in housekeeper, she lives at their home and is enrolled into their high school. There she meets Kim Tan (Lee Min-ho), the scion of the family, and the two fall in love despite the odds. Both Lee and Park were coming off of big projects at the time The Heirs came out and this quickly became a massively popular show. A perfect time capsule of what Korean dramas were trying to achieve back during the 2010s. — Therese Lacson
All of Us Are Dead (2022-present)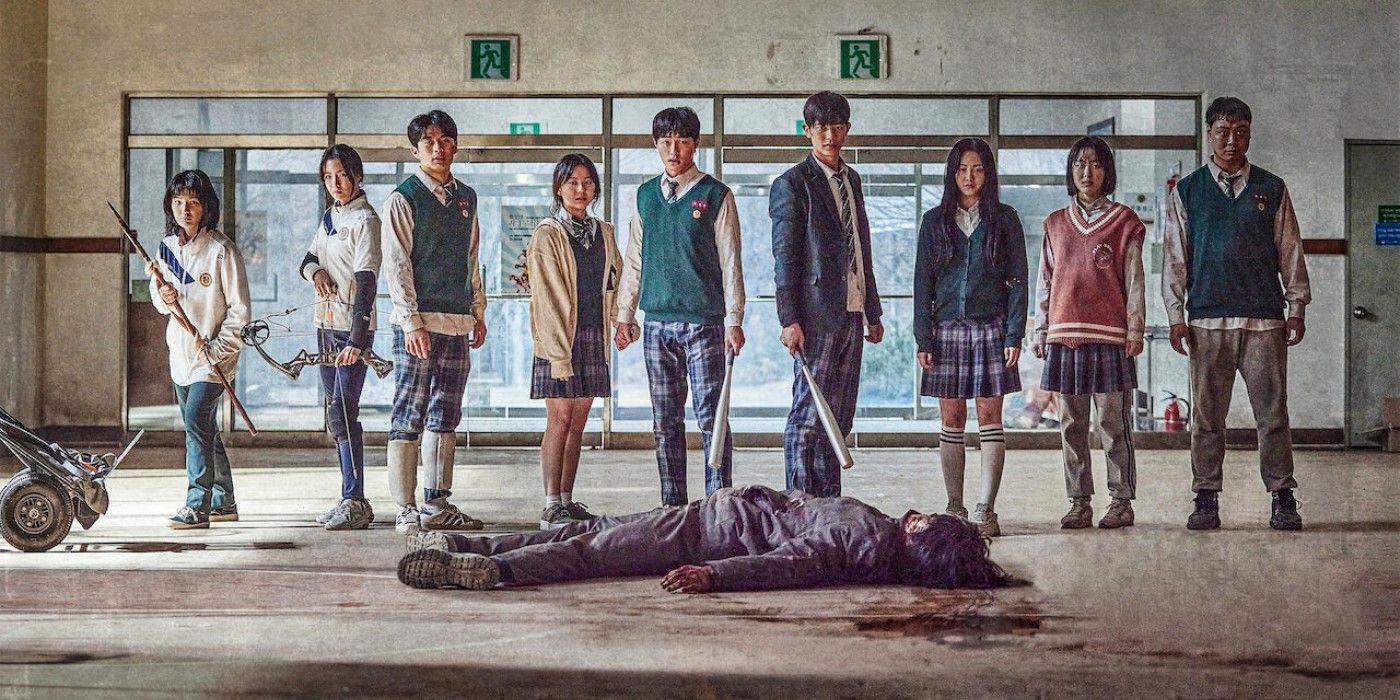 Directors: Lee JQ and Kim Nam-su
Cast: Park Ji-hu, Yoon Chan-young, Cho Yi-hyun, Lomon, Yoo In-soo, Lee Yoo-mi, Kim Byung-chul, Lee Kyu-hyung, and Jeon Bae-soo
Based on the webtoon Now at Our School by Joo Dong-geun, All of Us Are Dead is a zombie horror series about high school students who find themselves caught in the middle of a virus outbreak. After an accident leads to a zombie virus being unleashed at a South Korean high school, the students are left to fend for themselves cut off from the outside world by the government. With no supplies and no way to get help, the students must rely on each other and whatever resources they can find to survive this deadly situation. While it is primarily a horror story, the show also addresses a number of social issues. Gory, intense, and well-crafted, All of Us Are Dead has already become one of Netflix's most popular shows since its release in January 2022. – Remus Noronha
Hellbound (2021-present)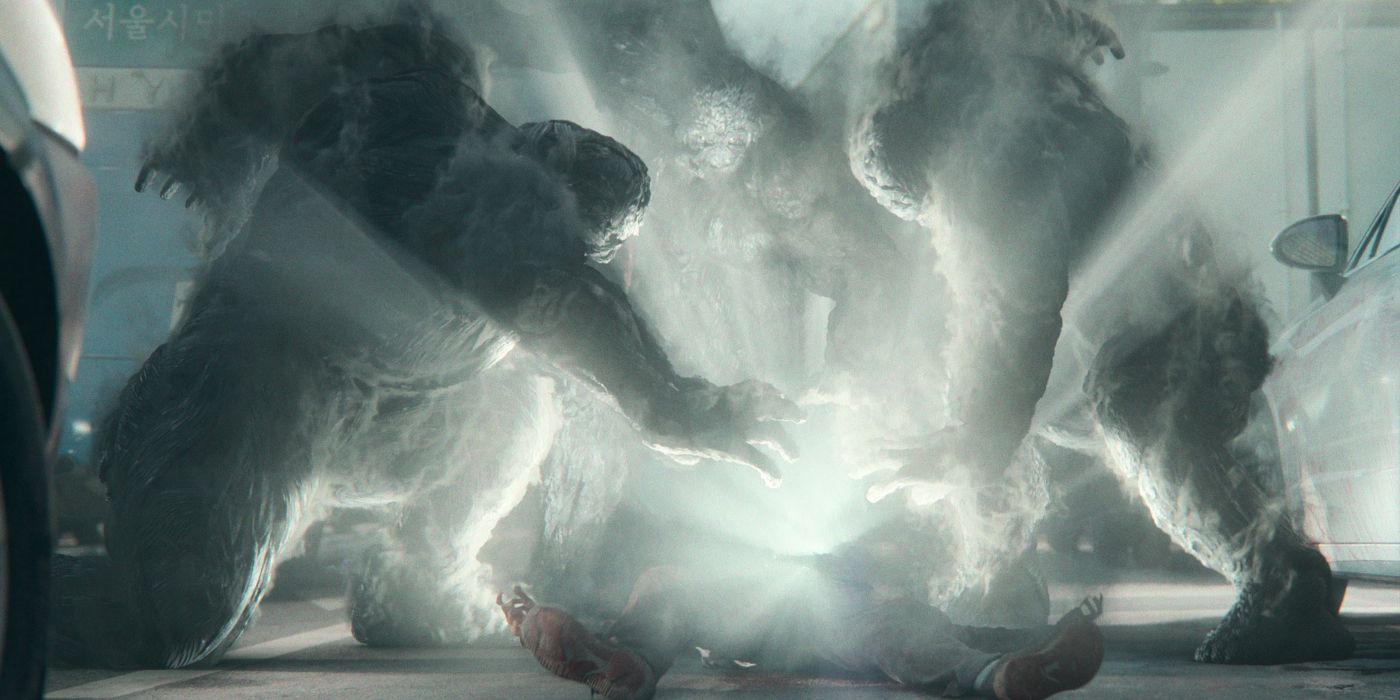 Cast: Yoo Ah-in, Kim Hyun-joo, Park Jeong-min, Won Jin-ah, Yang Ik-june
How would people react if giant demons started beating people to death in the streets and publicly "condemning people to hell" for all to see? Badly! Really badly! Have you seen the history of the human race?? That's the core premise of Hellbound, a bleak, very brutal exploration of faith and contagious social hysteria that would pair like fine sacramental wine with Midnight Mass; Netflix's other ponderous and petrifying 2021 tale of religion gone wrong. Directed by Train to Busan helmer Yeon Sang-ho, Hellbound is a slower, more solemn affair than his breakout Korean zombie movie, but it shares his knack for using genre storytelling to ask unanswerable (and unthinkable) questions about the nature of humanity without flinching. – Haleigh Foutch
Squid Game (2021-present)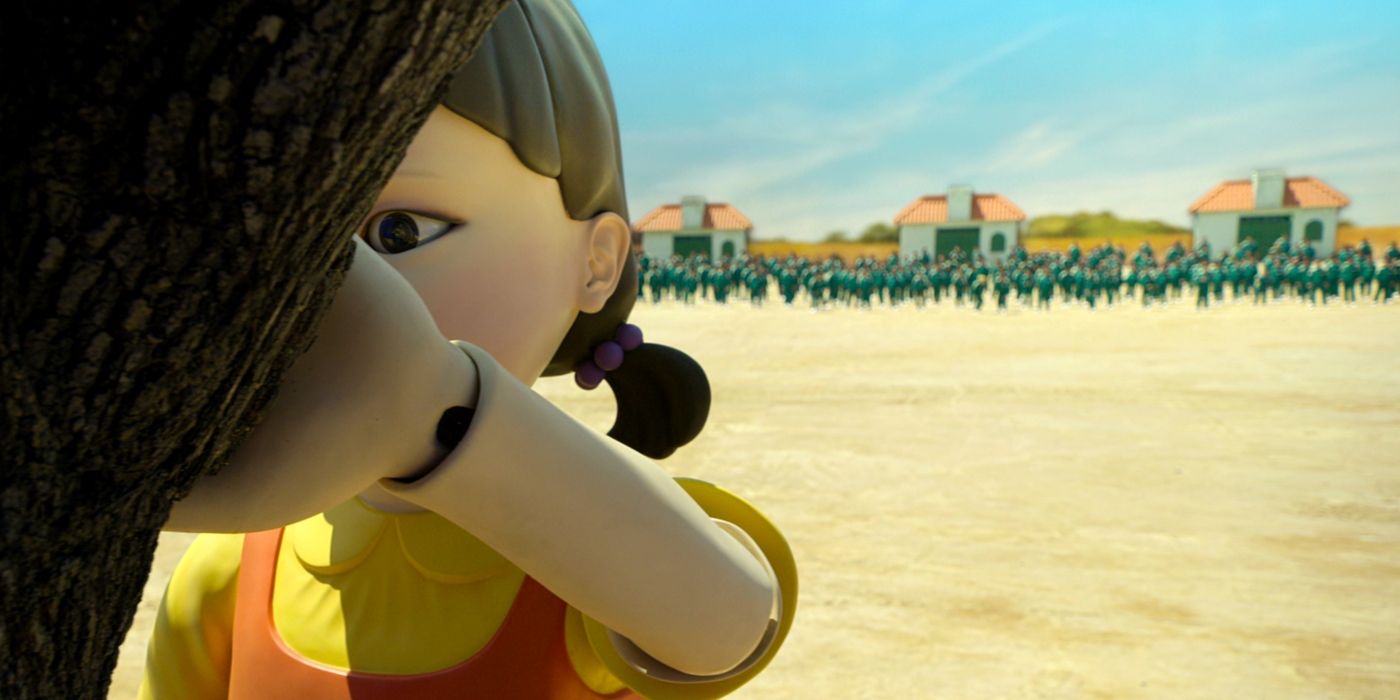 Cast: Lee Jung-jae, Park Hae-soo, Wi Ha-joon, Jung Ho-yeon
You've definitely heard about this one, in fact, there's a good chance it's the show that brought you here! Netflix's 2021 original Squid Game charted an immediate and unprecedented climb to the top of Netflix's most-watched lists, becoming a social media sensation and water cooler talking point. And for good reason, it's a clever spin on familiar genre archetypes with an exceptional cast that makes for an irresistible binge-watch. Set across nine episodes, the series follows 456 debt-ridden contenders through a series of deadly children's games for the promise of a life-changing jackpot for whoever survives. Action-packed, horror-tinged, and threaded through with rich character drama, Squid Game can be a bit of a bleak bummer, but in a series exploring the pitfalls of capitalist excess and the people it leaves behind, that's kind of the point. And like all great genre allegories, it never forgets to lace those themes into its endlessly engaging thrills. – Haleigh Foutch
Crash Landing on You (2019-2020)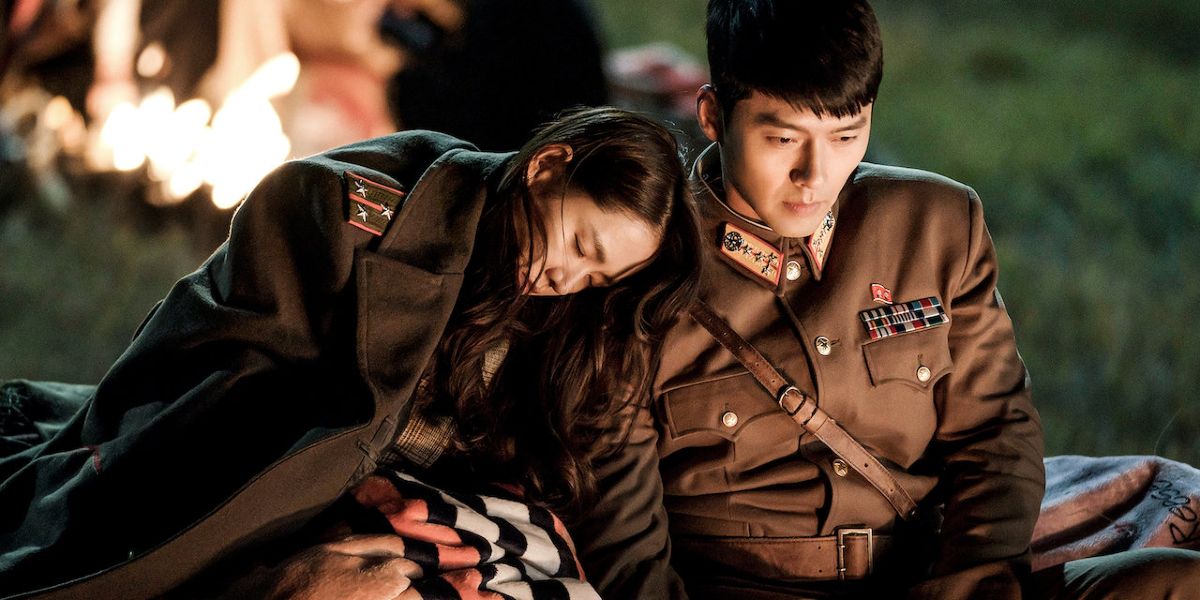 Cast: Hyun Bin, Son Ye-jin, Seo Ji-hye, Kim Jung-hyun
Probably the most popular Korean drama on Netflix to date is a love story between a North Korean soldier and an heiress from South Korea called Crash Landing on You. Yoon Se-ri (Son Ye-jin) is a young, beautiful, and supremely wealthy woman who decides to go paragliding one weekend. She gets caught in a tornado that brings her over North Korea, where she lands. Trying to escape getting caught by North Korea, Se-ri is protected and hidden by Captain Ri Jeong-hyeok (Hyun Bin).
While Jeong-hyeok attempts to help Se-ri and smuggle her back to South Korea, the two can't deny their growing feelings for one another. As the ultimate Romeo and Juliet, Jeong-hyeok and Se-ri's chemistry is amazing, and considering the actors started officially dating after shooting the drama, this isn't a surprise. Crash Landing on You is the quintessential Korean rom-com series, so it's definitely a great series to introduce you to the genre.
Source: https://dominioncinemas.net
Category: Netflix