If you're looking for the next great true-crime show to binge-watch on Netflix, you've come to the right place. A truly great crime docuseries ropes you in with a fascinating hook, then delves deeper and deeper into the case with each subsequent episode. And while murder is certainly a theme on our list here, there are a few true-crime shows focused on non-violent crimes listed below as well. Peruse our list of the best true-crime shows on Netflix below.
Don't see what you're looking for? Check out our list of best shows, international true-crime docuseries, or documentaries on the platform.
Editor's Note: The list was last updated September 2023 to include How to Become a Cult Leader.
Worst Roommate Ever (2022)
Directed by: Domini Hofmann
Let's face it – we've all probably had some less-than-stellar roommates. Whether they've been messy or noisy, ate your food from the fridge or didn't pay their part of the rent on time, it's not always easy sharing space with someone. But you probably (hopefully!) have never had an experience quite as bad as the people in this documentary. This series is a shocking and suspenseful look at some roommate situations that turned criminal or downright deadly. I binged it as fast as I could. – Taylor Gates
How to Become a Cult Leader (2023)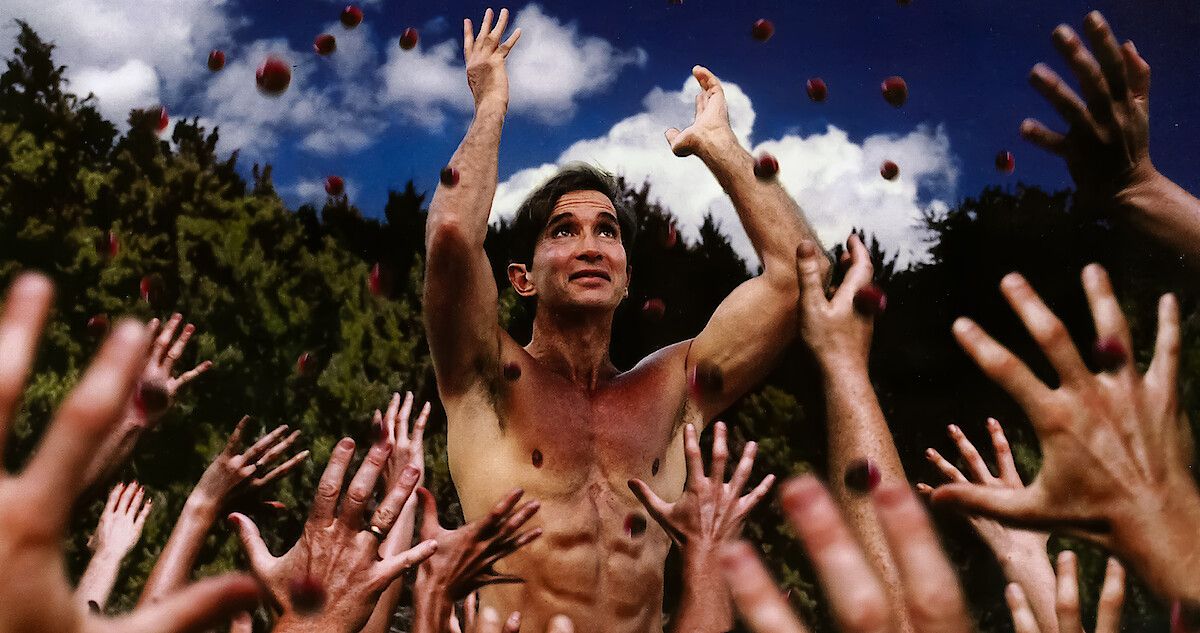 Executive Producers: David Ginsberg, Jake Laufer, Jonas Bell Pasht, Peter Dinklage, Jonah Bekhor
The creative team behind the docuseries How to Become a Tyrant brings back the dulcet narration talents of Peter Dinklage (Game of Thrones) to explore the tenets of cult formation and unpack the playbook on how people get sucked in by their charismatic leaders. How to Become a Cult Leader is a six-episode series that examines cults like the Manson Family, Peoples Temple, and Heaven's Gate (just to name a few) and dissects the elements that go into breaking down a mind into subservience. Featuring archival footage, interviews with former members and experts, and animated segments, the docuseries paints a vivid picture of the process from start to finish.
Catching Killers (2021-present)
Cast: Charles Coffey, John Ingram, Jim McIntyre
A different perspective on true crime, Catching Killers takes audiences under the crime tape with an in-depth peek at the investigators involved in solving real homicide cases. Through interviews with a variety of people directly involved in infamous murders, Catching Killers revisits the crimes and explores efforts used to thwart evil, including the realities of modern advancements in forensic science that have allowed detectives to find new, indisputable evidence. Catching Killers is a suspenseful series that leans into chilling facts and dramatic truths, helping police solve some of the most gruesome murders in history.
American Manhunt: The Boston Marathon Bombing (2023)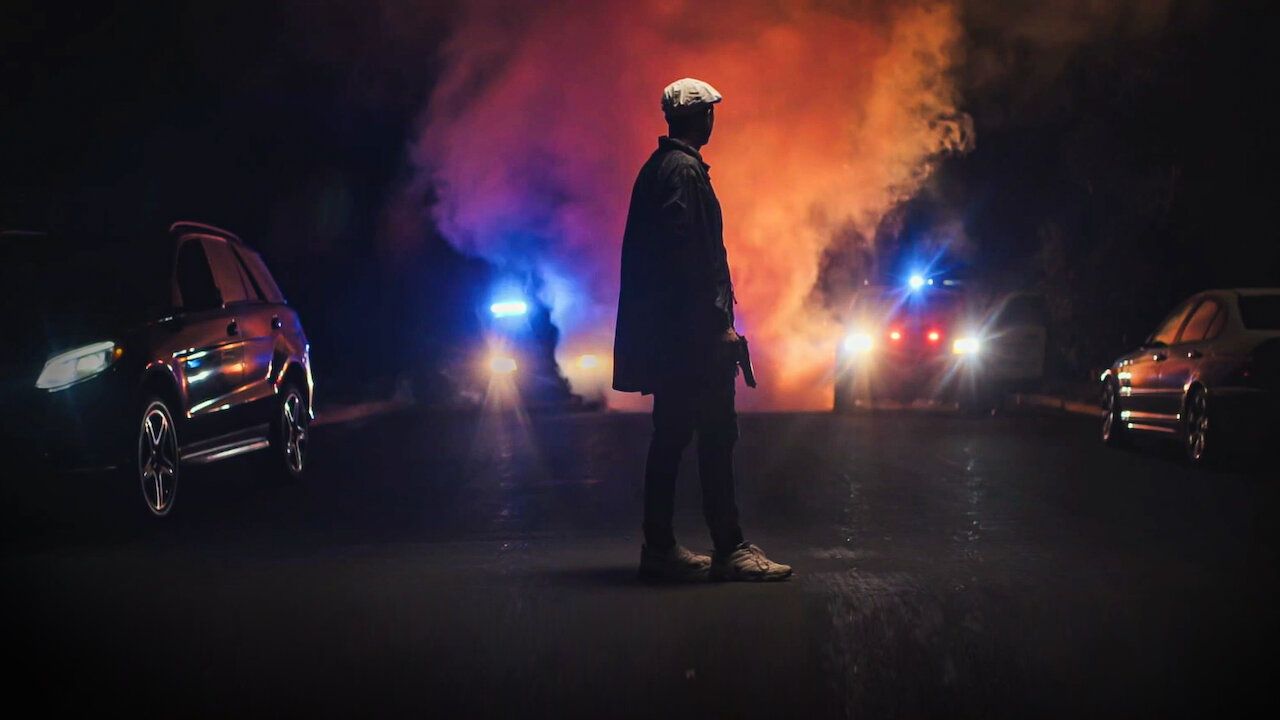 Cast: William B. Evans, Rick Deslauriers, Phillip Martin
Ten years after the horrific tragedy, American Manhunt: The Boston Marathon Bombing revisits the chilling events which took place on Patriot's Day in 2013. American Manhunt: The Boston Marathon Bombing features exclusive interviews with William B. Evans, the Superintendent of the Boston Police Department, Rick Deslauriers, the FBI's Special Agent in Charge, and Investigative Reporter Phillip Martin, among others, as they reveal new information that sheds light on the shocking terrorist attack. Over three in-depth episodes, American Manhunt: The Boston Marathon Bombing shares archive footage, as well as haunting reenactments directed by Floyd Russ, resulting in a truly fascinating documentary series. – Yael Tygiel
My Lover, My Killer (2021-present)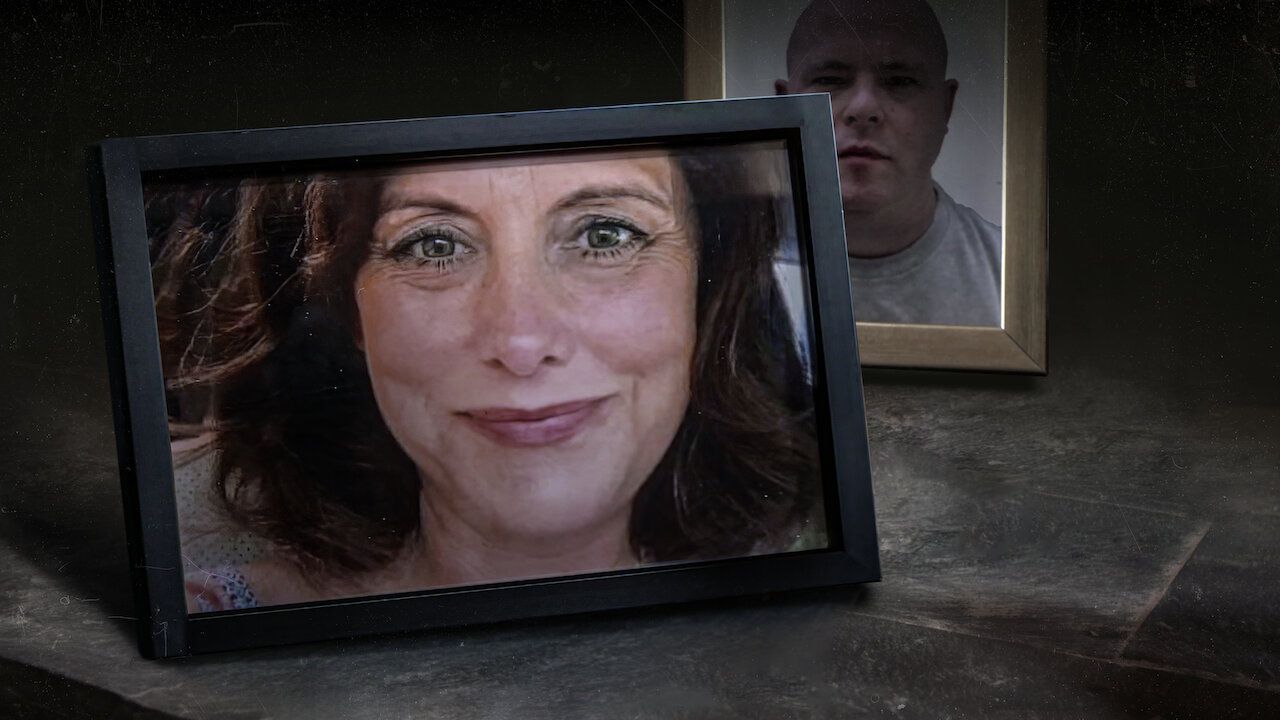 Cast: Will Hanrahan, Tony Kent, Jane Monckton-Smith, Roberta Babb
Narrated by executive producer Will Hanrahan, My Lover, My Killer is a British crime series that explores horrific real-life cases involving victims who were murdered by their obsessed partners. Over the course of the terrifying true crime docuseries, My Lover, My Killer dedicates each episode to a different heartbreaking story across six episodes in the first season before expanding to ten in season two. My Lover, My Killer features testimonies from the victims' friends and families, along with footage from their lives and interviews with experts like criminologist Jane Monckton-Smith and psychologist Tony Kent. – Yael Tygiel
I Just Killed My Dad (2022)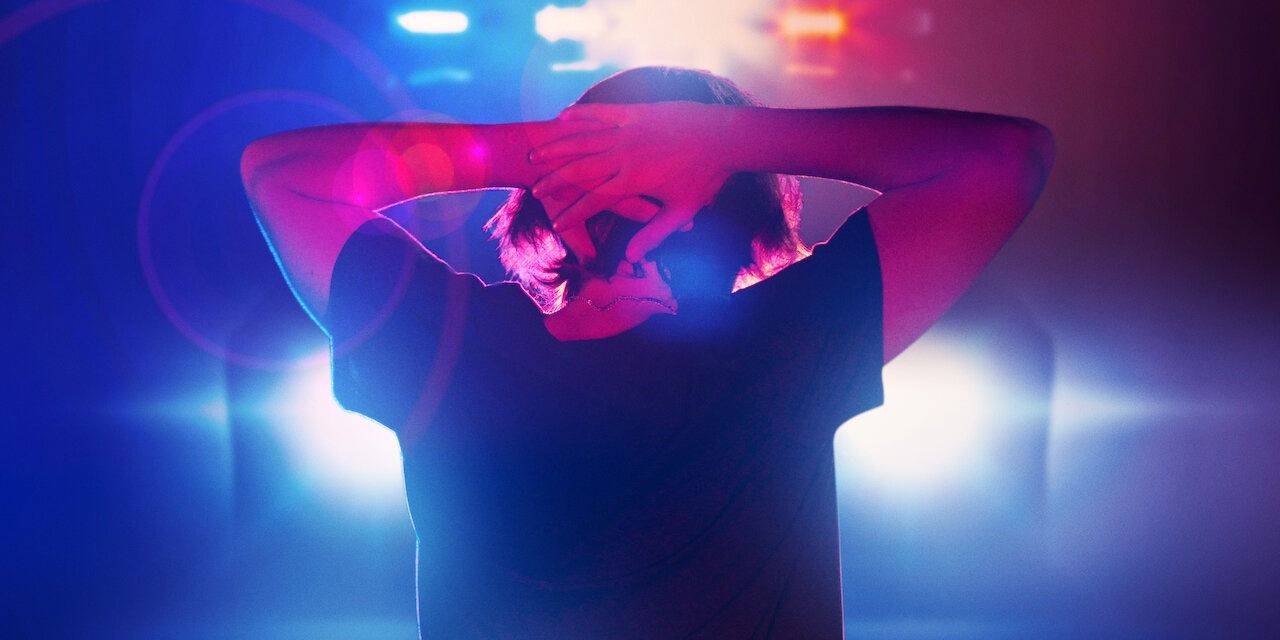 I Just Killed My Dad explores the bizarre and true story of Anthony Templet, who admitted to murdering his own father. Through three episodes, I Just Killed My Dad dives into Templet's personal history leading up to the horrific crime, as well as the devastating aftermath of his actions. Directed by Skye Borgman (Abducted in Plain Sight), the docu-series spends significant time reflecting on the profound implications of Templet's mental health. Emphasized by interviews with his mother (Teresa Thompson) and step-brother, as well as investigators and legal experts, I Just Killed My Dad attempts to see the gripping event from all sides. – Yael Tygiel
see more : 'Sex Education' Season 4: Cast, Release Date, Plot, and Everything We Know So Far
Killer Sally (2022)
Created by: Nanette Burstein
Killy Sally is a raw and fascinating investigation into the life of former bodybuilder Sally McNeil, who was charged with murdering her abusive husband, famous bodybuilder Ray McNeil. Over three somber episodes, Killer Sally allows McNeil herself, as well as her children and friends, to spend hours recounting memories and unveiling secrets as they address the harsh realities of domestic violence. Chronicling the bodybuilding couple's precarious relationship, from their first meeting through marriage, Killer Sally analyzes the truth of their time together and the legal system's outdated treatment of McNeil's tragic tale. Killer Sally is a heartbreaking but bizarre true story that shines a new light on an old case. – Yael Tygiel
The Real Bling Ring: Hollywood Heist (2022)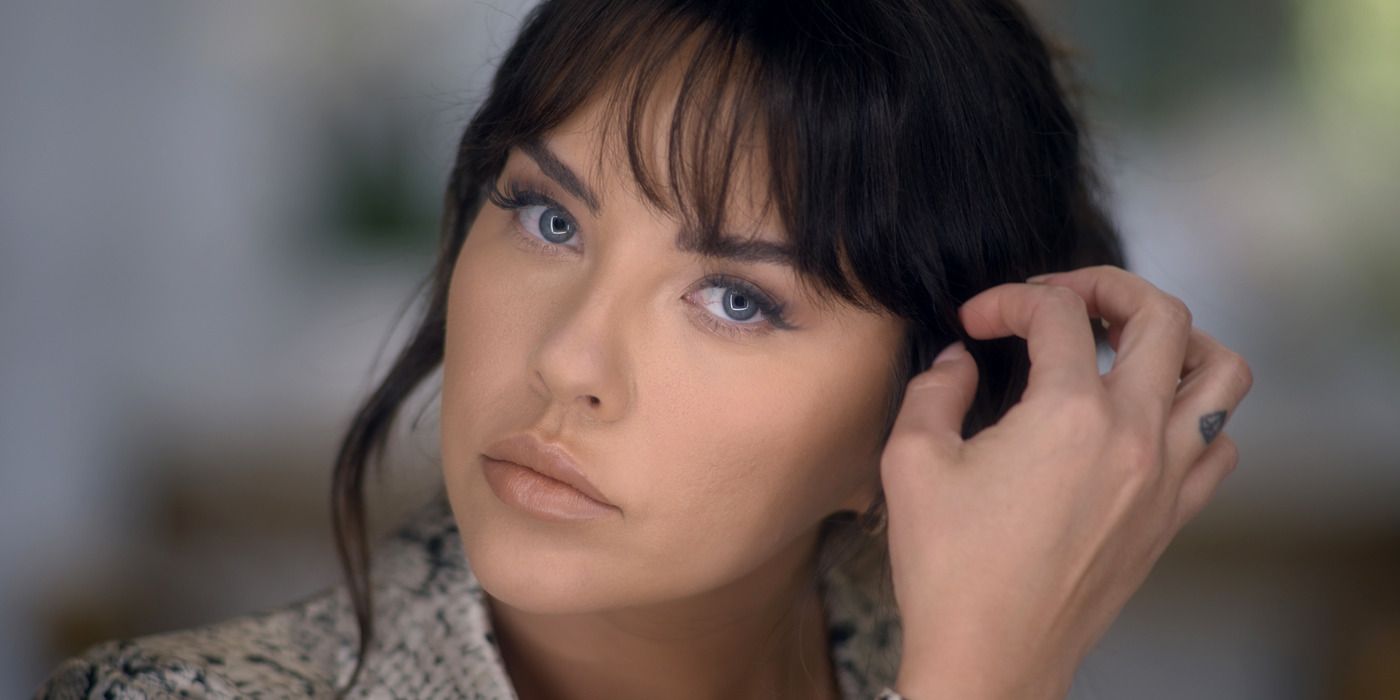 Directed by: Miles Blaydon-Ryall
First real crimes occurred, then a big budget studio Hollywood film cast Emma Watson (Beauty and the Beast) in a film about the crimes, and now Netflix finally has the real criminal masterminds revealing the truth about what happened. Salaciously, The Real Bling Ring: Hollywood Heist investigates the privileged gang who robbed Los Angeles' richest homes in the early aughts, including the home of early-2000s royalty Paris Hilton and Lindsay Lohan (Mean Girls). The Real Bling Ring: Hollywood Heist is a three-part documentary featuring interviews with the crew that did the crime and the time, along with Perez Hilton and a few of the high-profile victims. – Yael Tygiel
Most Hated Man on the Internet (2022)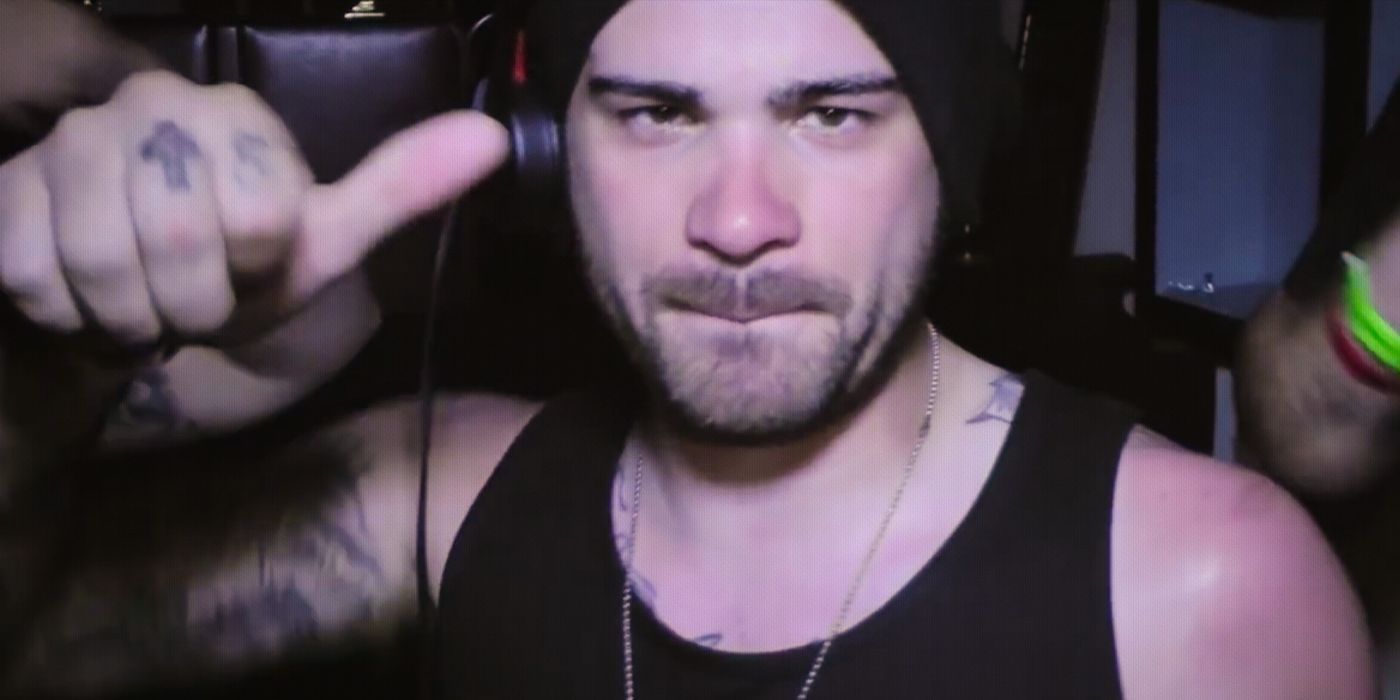 This series offers true crime with a digital twist. Unfortunately, the rate of revenge porn has been increasing rapidly over the past several years, and Most Hated Man on the Internet explores one of its biggest enablers: Hunter Moore, the man behind the infamous site IsAnyoneUp.com. The fact he proudly calls himself a "professional life-ruiner" tells you everything you need to know. It's sure to ick you out, but luckily, seeing the determined mother Charlotte Laws bring her daughter and Moore's other victims to justice is not only satisfying but empowering. – Taylor Gates
Bad Vegan: Fame. Fraud. Fugitives. (2022)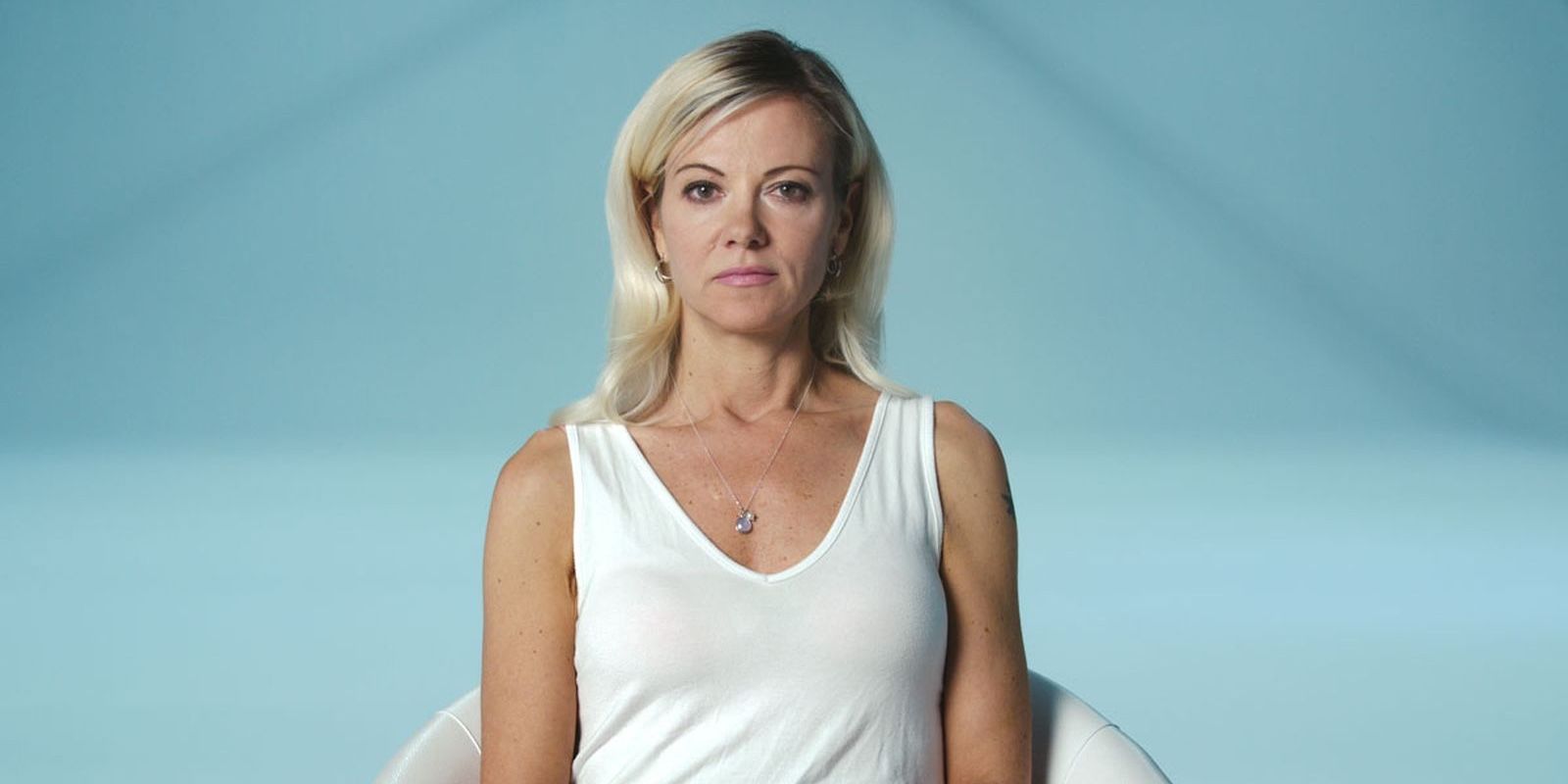 A documentary that is both frustrating and eye-opening, Bad Vegan follows the story of Sarma Meingailis, a New York City restaurateur known for her trendy vegan restaurant. Arrested back in 2016 with her husband Anthony Strangis over a Domino's Pizza order, the couple is a classic example of coercive control. From documentaries like The Tinder Swindler to Dirty John, the concept of coercive control is incredibly insidious. In this case, Anthony preyed not only on Sarma for not only her money but also her mother and Sarma's employees. Tricking her into thinking that he needed the money for some sort of secret society that worshipped a mysterious deity to achieve immortality, Anthony shows just how manipulative and controlling he could be. From creating fake identities to stalking Sarma to impersonating her, he had a tight grip on her life until the moment they were arrested. For those interested in a short four episode docuseries about an incredible story, look no further. — Therese Lacson
Night Stalker: The Hunt For a Serial Killer (2021)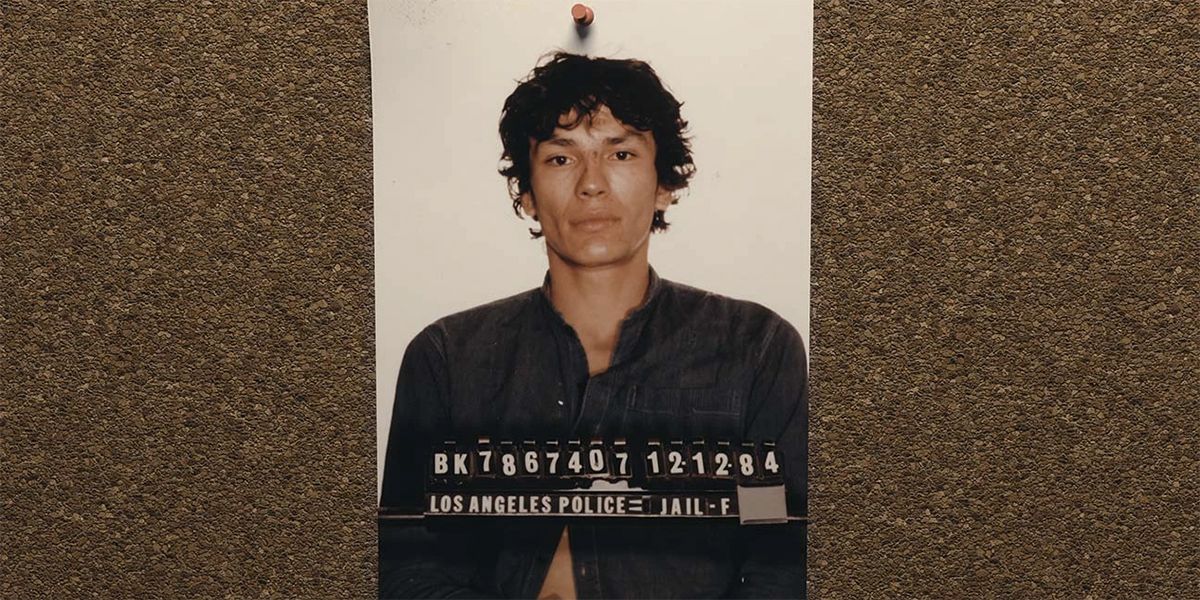 Directed by: Tiller Russell and James Carroll
Richard Ramirez terrorized California during the mid-80s. As one of the vilest killers in American history, by the time Ramirez was captured, he had been beaten by the public mob who recognized his face. The docuseries wavers at times between the horrific details of the crimes committed and the sensationalism that comes with serial killers, but it's a thorough portrait of a true monster. The documentarians looked not only into the criminal but also into the police officers who were hunting him, specifically detectives Gil Carrillo and Frank Salerno. While Ramirez is one of the most infamous killers, even those familiar with his reign of terror can learn something new from Night Stalker. — Therese Lacson
Unsolved Mysteries (2020-present)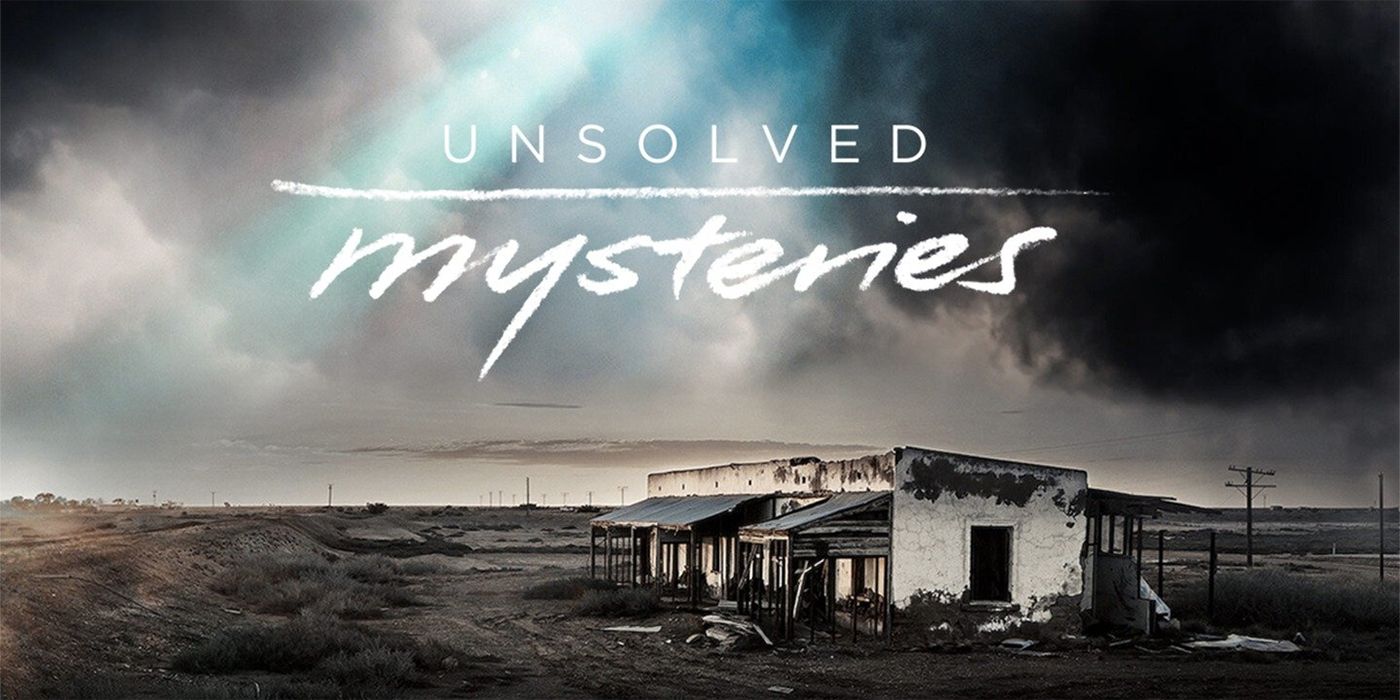 A reboot of the long-running series created by John Cosgrove and Terry Dunn Meurer, Unsolved Mysteries is an unconventional series in the world of true crime. The original series was known for its combination of cold cases and paranormal cases. While previous seasons were narrated by Robert Stack, the new reboot takes a less narrative approach, and you end up with standalone episode documentaries that vary in style and substance. The episodes cover international stories as well and look not only into serial killers but long-unsolved cases. The popularity around the series even reignited investigations into old cold cases. If you're not interested in sitting down for a multi-episode documentary, this is the one for you. — Therese Lacson
Crime Scene: The Vanishing at the Cecil Hotel (2021)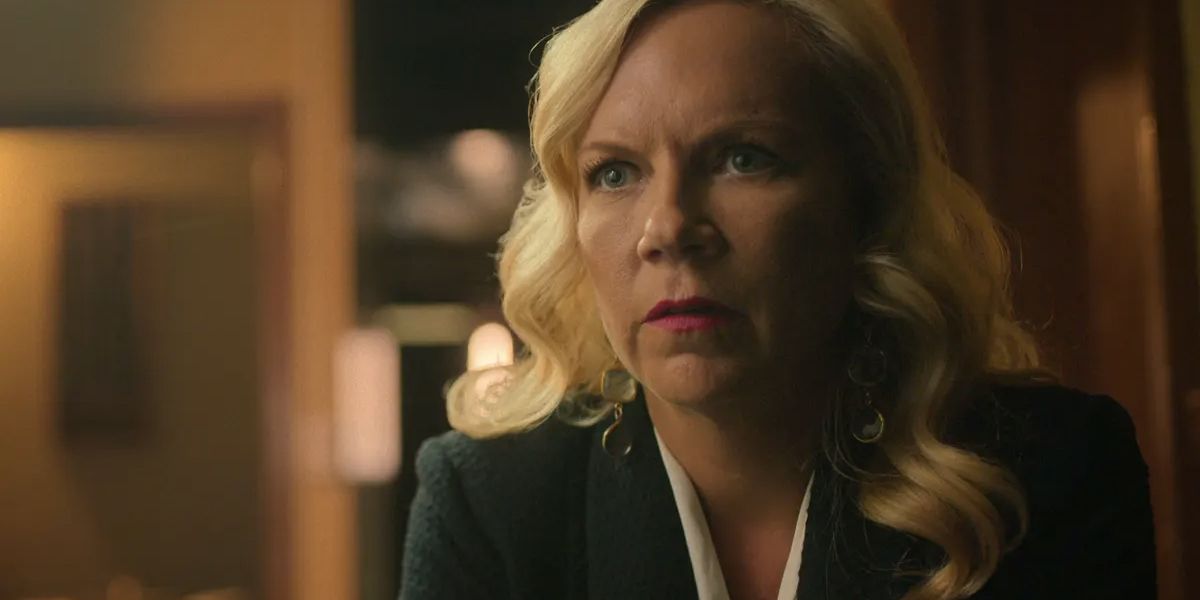 Directed by: Joe Berlinger
Few true crime followers will be unfamiliar with the mystery of Elisa Lam, and while Crime Scene: The Vanishing at the Cecil Hotel is absurd at times, it does give a definitive answer to the story of what happened to Elisa. For those unfamiliar with the story or the bloody past of the Cecil Hotel, this documentary is somewhat comprehensive when it comes to the hotel's history. A notorious rest stop for criminals and serial killers – including Richard Ramirez – the hotel is also located in Los Angeles' Skid Row. Crime Scene is rather informative for people who are going in blind but it doesn't shy away from sensationalism or questionable reenactments. Still, Elisa's story has been a point of interest for years, with some speculators believing that her death could be linked to the supernatural. The reality, as Crime Scene reveals, is much sadder. — Therese Lacson
The Ripper (2020)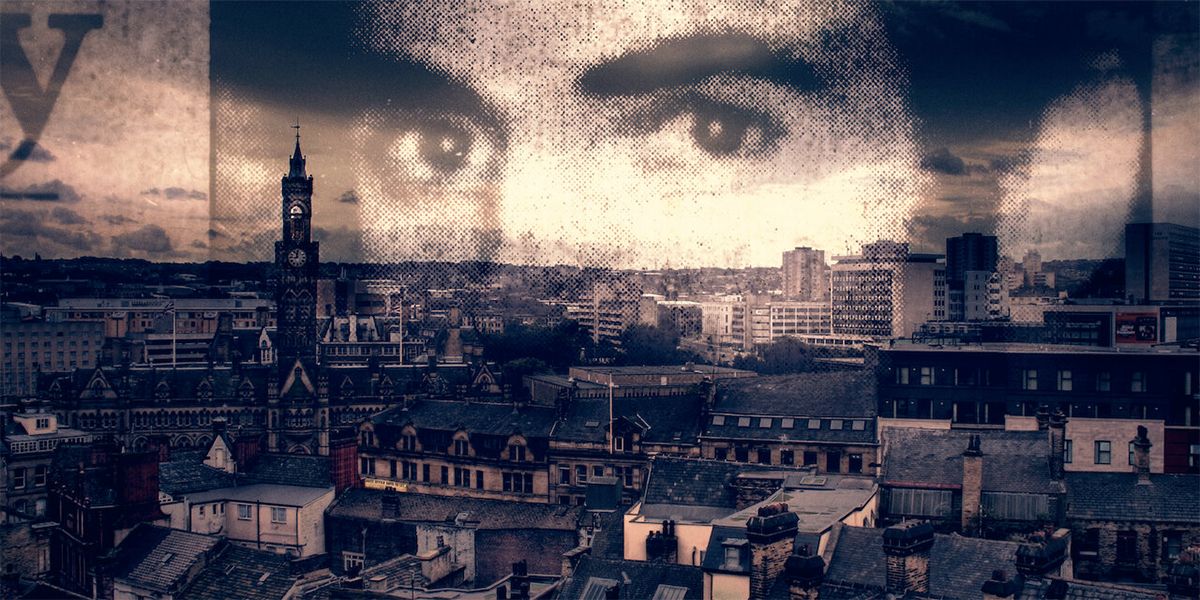 Directed by: Jesse Vile and Ellena Wood
What might sound like a documentary about the 19th-century London killer is actually about a prolific killer who attacked the women of West Yorkshire and Manchester in the late 70s and early 80s. The case is horrific, as expected, but the highlight of The Ripper is how it investigates and criticizes the methods of the police and reactions of the public. While we learn the identity of the killer and the docuseries doesn't neglect him, it focuses more on the culture that sparked in the public during the height of the Yorkshire Ripper attacks. Victim blaming and slut-shaming were at their height, advice given to women at the time was for them to stay at home and travel in groups, even thought the police clearly assumed The Ripper was a man. An infuriating and compelling doc, this British true crime doc should be the next thing on your list but it will leave you angry at the world. — Therese Lacson
Tiger King: Murder, Mayhem, and Madness (2020-2021)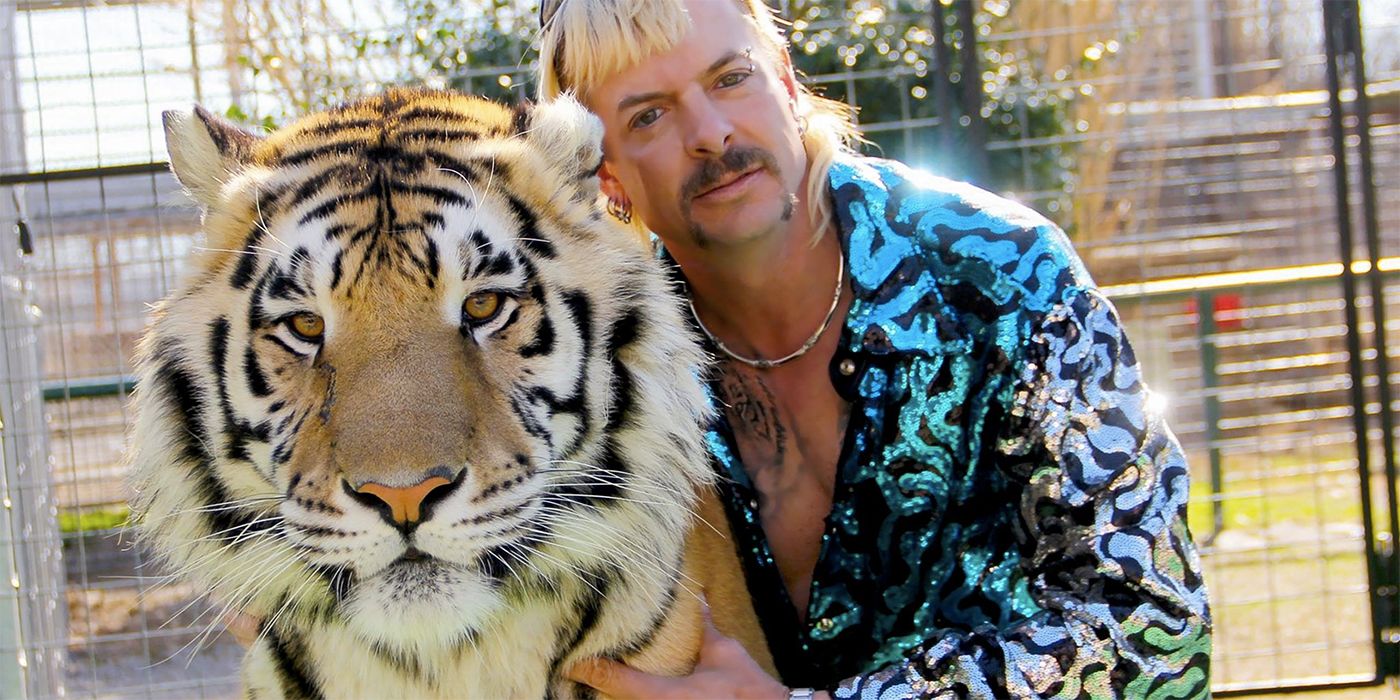 Directed by: Eric Goode and Rebecca Chaiklin
Each installment of the seven-episode docuseries Tiger King is crazier than the last, to the point that you may find yourself saying multiple times, "Well sure things can't possibly get even weirder than this." You'd be 100% wrong. Tiger King follows the exploits of Joe Exotic, a flamboyant and extremely confident owner of a private big cat zoo in Oklahoma. The story of Joe Exotic is truly stranger than fiction, involving lies, guns, a bid for the U.S. presidency, and a murder-for-hire plot. This truly must be seen to be believed. – Adam Chitwood
The Trials of Gabriel Fernandez (2020)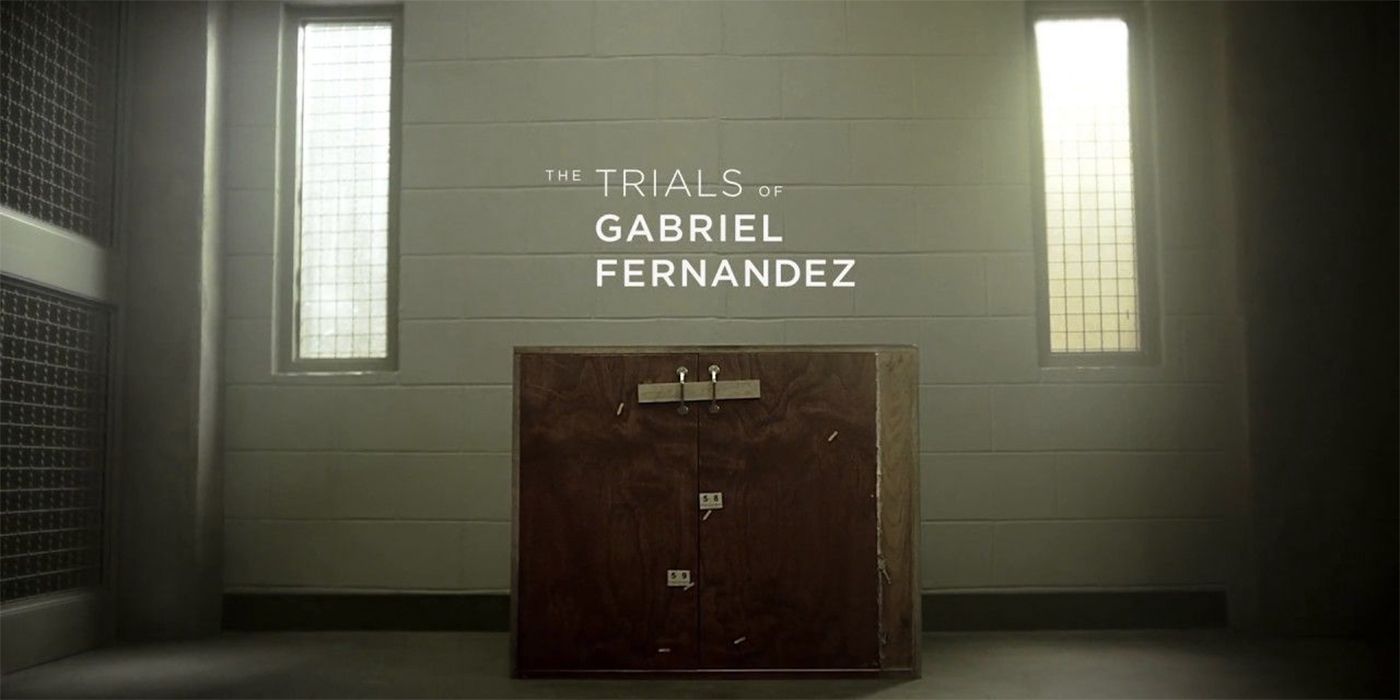 Directed by: Brian Knappenberger
Okay, right at the top it needs to be said that The Trials of Gabriel Fernandez is not an easy watch. The show itself goes out of its way to make sure you know this, with a disclaimer at the beginning of every episode reading "This program includes images and dialogue relating to child abuse which may be disturbing to some viewers." The disclaimer hangs on screen for a full 20 seconds, and even then I feel like it's a bit of an understatement. You absolutely will be disturbed by the things you see and hear, but none of it feels exploitative. The limited documentary series tells the story of Gabriel Fernandez, an 8-year-old boy who was systematically tortured and beaten to death by his mother and her boyfriend over a period of 8 months. In an unprecedented decision, the LA district attorney decided to prosecute not only Gabriel's mother and her boyfriend, but also the four social workers assigned to Gabriel's case who ignored and downplayed the obvious signs of his abuse right up until his death. It's a grueling documentary, but a very necessary one that points out all the flaws in the government systems designed to protect children from the horrific violence and cruelty inflicted on Gabriel. It's definitely not a series you should binge before bed, but it's one that you absolutely must see. — Tom Reimann
The Keepers (2017)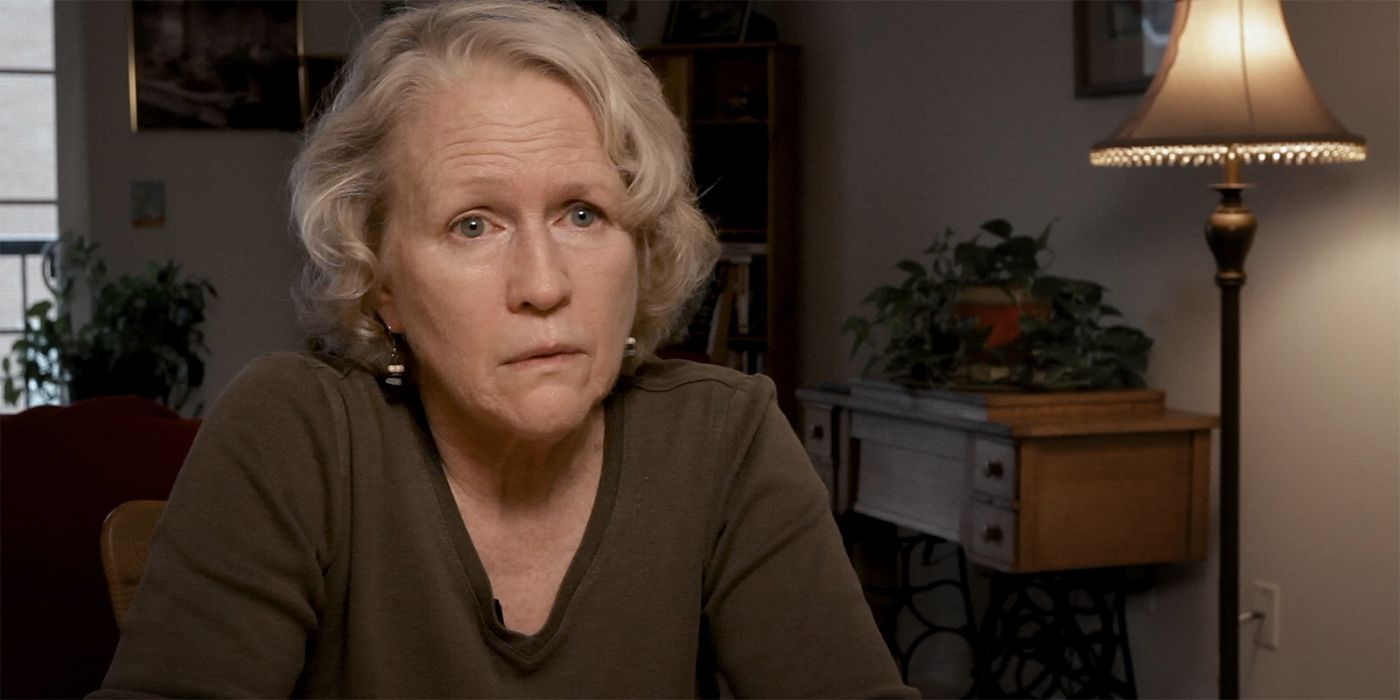 At first blush, Netflix's The Keepers looked to be in the same vein of many other watercooler true crime series. The show promised to delve into the mysterious disappearance and murder of a nun, Sister Cathy Cesnik, in 1969, examining the circumstances, the many suspects, and other relevant aspects of the case. It's soon revealed that Cesnik may have uncovered horrendous sexual abuse that was going on at the all-girls Archbishop Keough High School. Specifically, women came forward with allegations that two priests at the school, most prominently Father Joseph Maskell, had been forcing female students to perform sex acts on him and others. The theory, then, was that Sister Cathy was determined to out and put a stop to the abuse, and was subsequently murdered to keep her quiet.
Abuse has permanent, devastating effects on the victim, and The Keepers brings this to light in a striking, upsetting, but necessary manner. How can we expect to prevent this kind of abuse in the future if we follow suit and dismiss it as "not our problem" or something best handled quietly? No longer are these victims shamed as liars, or silenced with threats—The Keepers gives them the space to tell their story, and as intriguing as Sister Cathy's murder mystery is, it's merely an entry point to an emotional and poignant tale that ultimately paints Sister Cathy as a hero who died trying to do the right thing. — Adam Chitwood
Making a Murderer (2015-2018)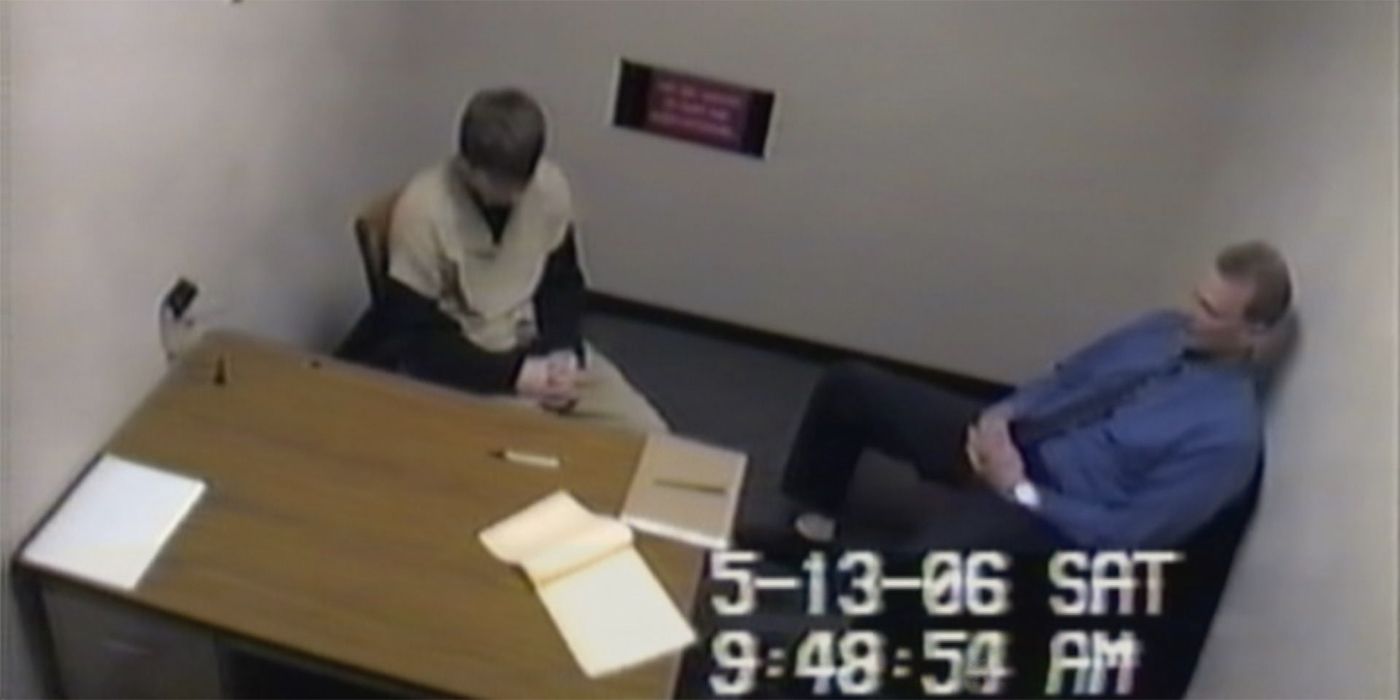 Directed by: Laura Ricciardi and Moira Demos
Making a Murderer is about as perfect an example you can get of both the pros and cons of the true-crime genre. Because holy heck, is this thing an addictive watch, the type of too-insane-to-be-true story that makes you slam that Next Episode button because the facts just aren't adding up. Essentially, the docu-series—written and directed by Laura Ricciardi and Moira Demos—tells the story of Steven Avery, a Wisconsin man who was wrongfully convicted of murder and served 18 years in prison. Several years after his release, he was charged again, for the separate murder of Teresa Halbach, a case that's steeped in controversy, suspicious layers, and the improbable involvement of Avery's then-16-year-old nephew, Brendan Dassey. (Both Avery and Dassey are still in prison.) It's a tough watch, steeped in tragedy—footage of Dassey's coerced confession is particularly heartwrenching—but it's also one that's come under fire for not presenting all the facts and for what seems to be a slightly biased viewpoint from the filmmakers. True crime is always going to present a case one way or the other, and Making a Murderer makes a strong one pointing to an innocent man being sent to jail. The danger is mistaking the most binge-worthy argument as the only one worth hearing. –Vinnie Mancuso
The Staircase (2017)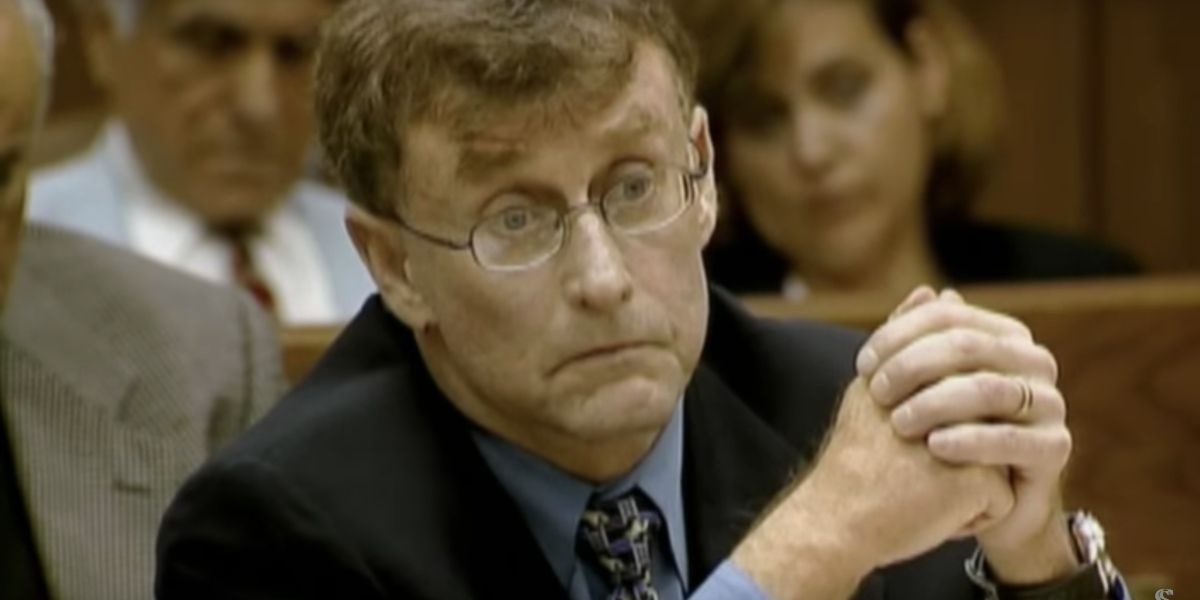 Directed by: Jean-Xavier de Lestrade
Gut-wrenching, nerve-twisting, and intensely complicated — so much so that Jean-Xavier de Lestrade and the other filmmakers of The Staircase, originally a 2004 10-episode miniseries airing on French TV station Canal+, returned to the subject in 2012, creating three more episodes in the process. All 13 episodes are available on Netflix, giving a wide-yet-specific overview of the American judicial system, systemic homophobia, the lies we tell ourselves, the masks we put on, the limits of our empathy, and the wild hoops we'll jump through to avoid bitter truths. The main question at the center of The Staircase: Did novelist Michael Peterson kill his wife, Kathleen Peterson, by bludgeoning her to death until she fell down the stairs? Or did Kathleen fall as the result of an accident that Peterson wasn't even in the room to witness? De Lestrade's exacting look is precise in its movements, drawing frustratingly fascinating ambiguity as its results. Your opinions on Mr. Peterson will change literally from word to word he speaks, and your opinions on the various odd lawyers involved will cast a shadow on how you view any courtroom case from here on out. Get some ginger ale before you watch The Staircase — it curves so much, you may get a stomach ache. – Gregory Lawrence
Wild Wild Country (2018)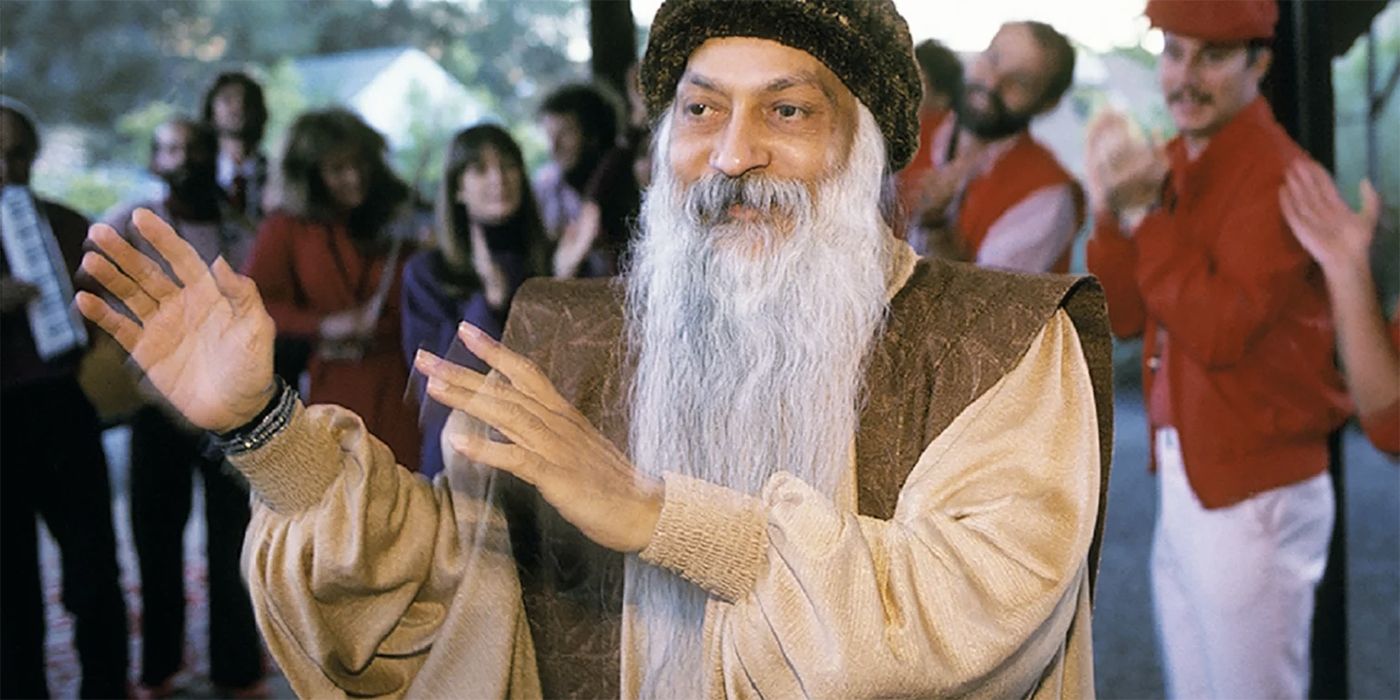 Directed by: Maclain Way and Chapman Way
If you've ever played Far Cry 5 and experienced run-ins with the Eden's Gate cult, led by the charismatic Seed family, you have a pretty good idea of just what Wild Wild Country is all about. This documentary series from producers Mark and Jay Duplass and directors Maclain and Chapman Way chronicles the rise of followers of Indian guru "Osho", a.k.a. Bhagwan Shree Rajneesh, who moved to northern Oregon in the 1980s. What began as a retreat for the controversial, wild-eyed leader at "The Big Muddy" ranch–later named Rajneeshpuram–soon turned into a cultish HQ for the guru and his followers. The six-part documentary focuses mainly on Osho's right-hand woman, Ma Anand Sheela, who defends not only her actions upon meeting and falling for the charismatic man, but also everything she's done in his name over the years. As the documentary explores, that included manipulating local zoning regulations to gain a political majority of their fellow Rajneeshees, recruiting homeless people from across America to come and settle in their compound to maintain that majority, and ultimately attempting to poison, if not kill, townspeople by intentionally spreading Salmonella. (Sheela's list of criminal charges also includes attempted murder, second-degree assault, illegal wire-tapping, arson, and immigration fraud; and those are just the ones she served time for.)
Wild Wild Country is a rather insane story that's stranger than fiction, but the documentary itself could have gone even further in its explorations of the depravities–or conspiracies, depending on your perspective–experienced there. Criticism from Win McCormack, as written about in The New Republic piece, praises the documentary as the best production of an examination of the cult so far, but one that should have gone further to explore just how dangerous it was. The estate managers for Osho, the Osho International Foundation, claim that, "Unfortunately, the docuseries fails to explore key aspects and so does not give a clear account of the real story behind the story. Essentially, this was a US government conspiracy, from the White House on down, aimed at thwarting Osho's vision of a community based on conscious living." Make of this what you will. Or better yet, watch Wild Wild Country for yourself and draw your own conclusions. – Dave Trumbore
Source: https://dominioncinemas.net
Category: Netflix