There's one thing that Netflix has got right: its teen originals! From the boy meets girl formula, to utter awkwardness, heartbreak, and the magical touch of mystery, these teen originals have become our greatest guilty pleasure and a successful turnaround for the streaming service. For this reason, we have narrowed down the best teen shows on Netflix if you are looking to explore more of the high school halls, flings, and jam-packed drama.
Don't see what you're looking for here? Check out our list of the best shows on Netflix, coming-of-age shows, or best shows to binge-watch.
Editor's note: This article was updated September 2023 to include Get Even.
American Vandal (2017-2018)
Created by: Dan Perrault and Tony Yacenda
Cast: Tyler Alvarez, Griffin Gluck, Jimmy Tatro, Melvin Gregg, G. Hannelius, Lukas Gage, Callum Worthy, Travis Tope, DeRon Horton, Taylor Dearden
Perhaps the greatest mystery of American Vandal is how it managed to both expertly parody true-crime documentaries while also authentically capturing the voice and humor of late-2010s high schoolers. (The second greatest mystery is, of course, "Who drew the dicks?") Aspiring filmmaker Peter Maldonado (Tyler Alvarez) gets to the bottom of his school's biggest scandal by interviewing classmates, recreating party scenes via a series of Snapchats, and forensic studies of graffiti, promposals, and the school's favorite summer camp. The experiment is such a success that in season 2, Peter is invited to investigate the "Turd Burglar" case at a Catholic school in Washington. The results are as engrossing as they are hilarious – we only wish Peter got to solve more mysteries before the show was canceled! — Mary Kate Carr
Get Even (2020)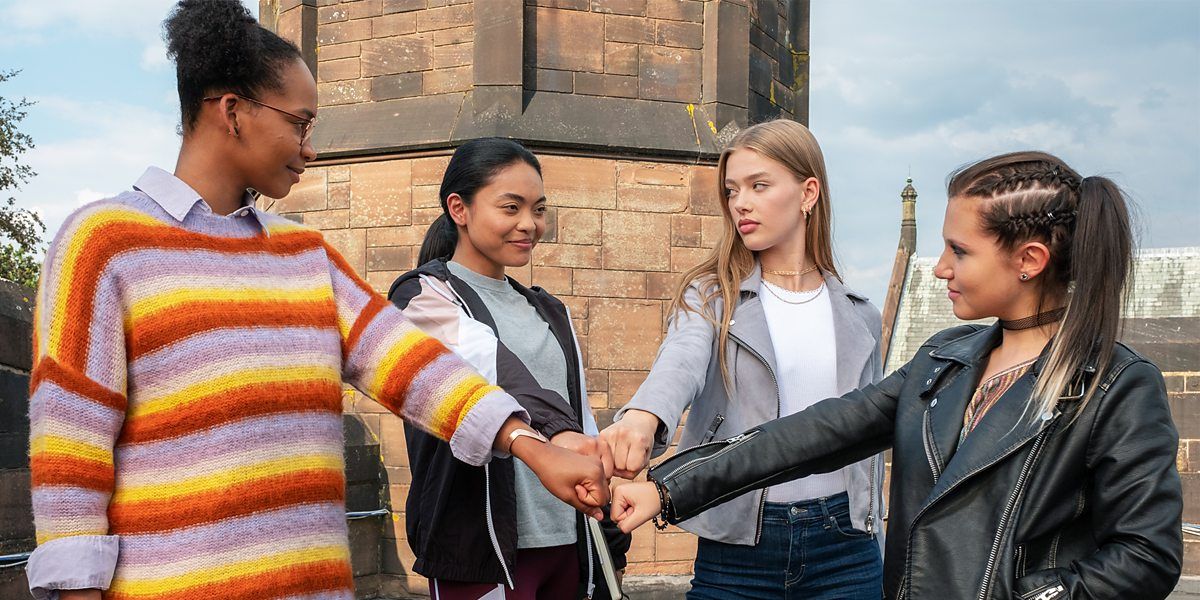 Cast: Kim Adis, Mia McKenna-Bruce, Bethany Antonia, Jessica Alexander, Kit Clarke
Adapting the popular Don't Get Mad book series by Gretchen McNeil, Get Even is a British teen drama that follows a group of girls who form a secret club to expose and destroy the bullies that terrorize the halls of their private school — a venture that starts out as fun and games but quickly escalates to deadly heights. This single-season series is a quick watch that flies by as the four leads propel the viewer through the story by being proactive and charming all the way through. High schoolers watching will definitely see themselves in these characters and find vindication — and maybe a little catharsis — as the team takes down their bullies.
Never Have I Ever (2020-2023)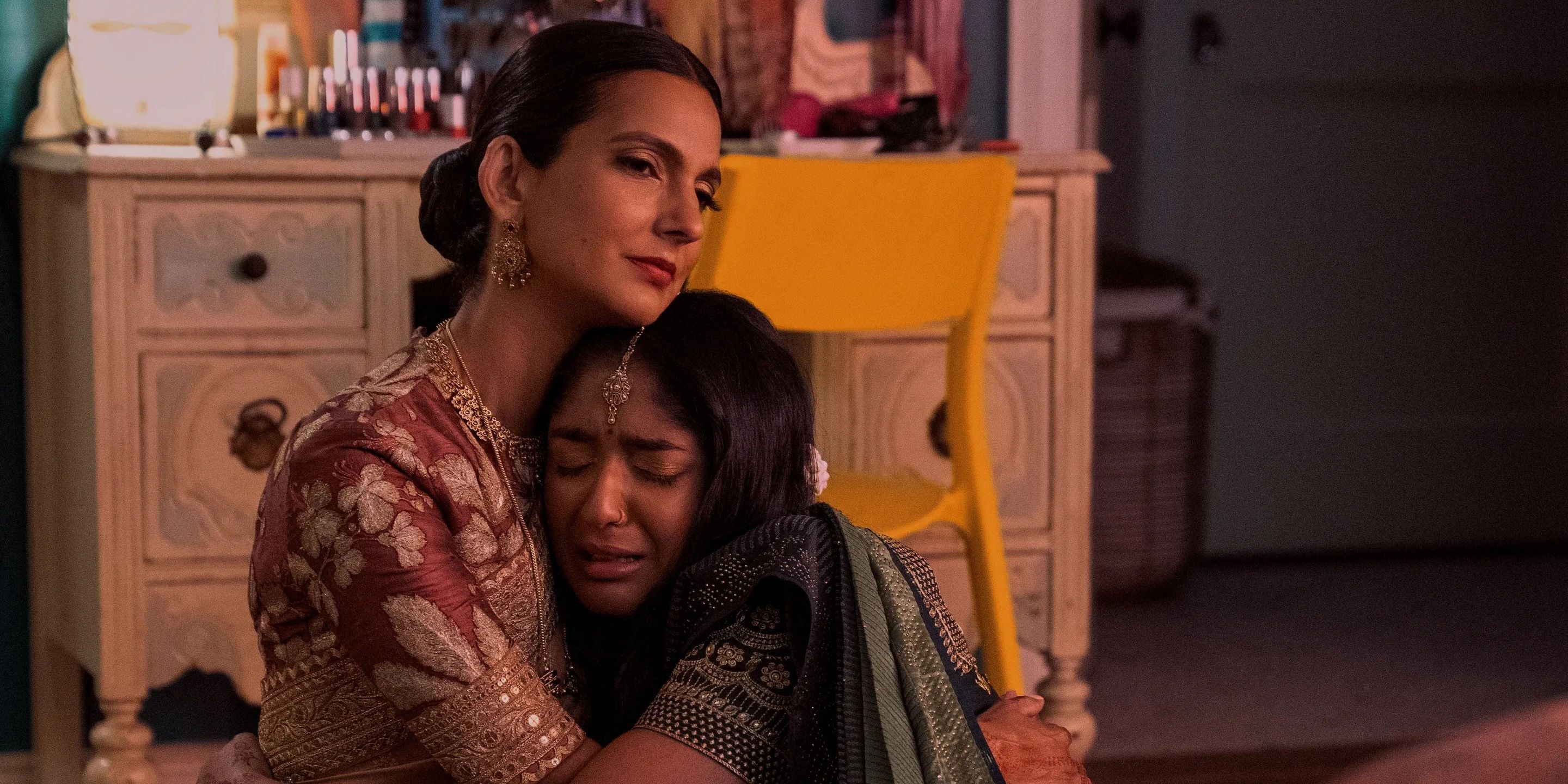 Creators: Lang Fisher, Mindy Kaling
Cast: Maitreyi Ramakrishnan, Poorna Jagannathan, Darren Barnet, John McEnroe
Narrated by tennis legend John McEnroe, Never Have I Ever is four seasons of uncomfortable adolescence and dramatic romance, based loosely on co-creator Mindy Kaling's upbringing as a first-generation Indian-American teenager. Starring Maitreyi Ramakrishnan as awkward teen girl Devi and Poorna Jagannathan as her immigrant mother, Never Have I Ever lightly tackles the growing pains and universal realities of teen years while peppering in humor, heartbreak, and friendship. It wouldn't be a YA series without a love triangle, which includes Ramakrishnan, along with Jaren Lewison's nemesis-turned-friend Ben Gross and Darren Barnet as high school heartthrob Paxton Hall-Yoshida. – Yael Tygiel
Surviving Summer (2022-present)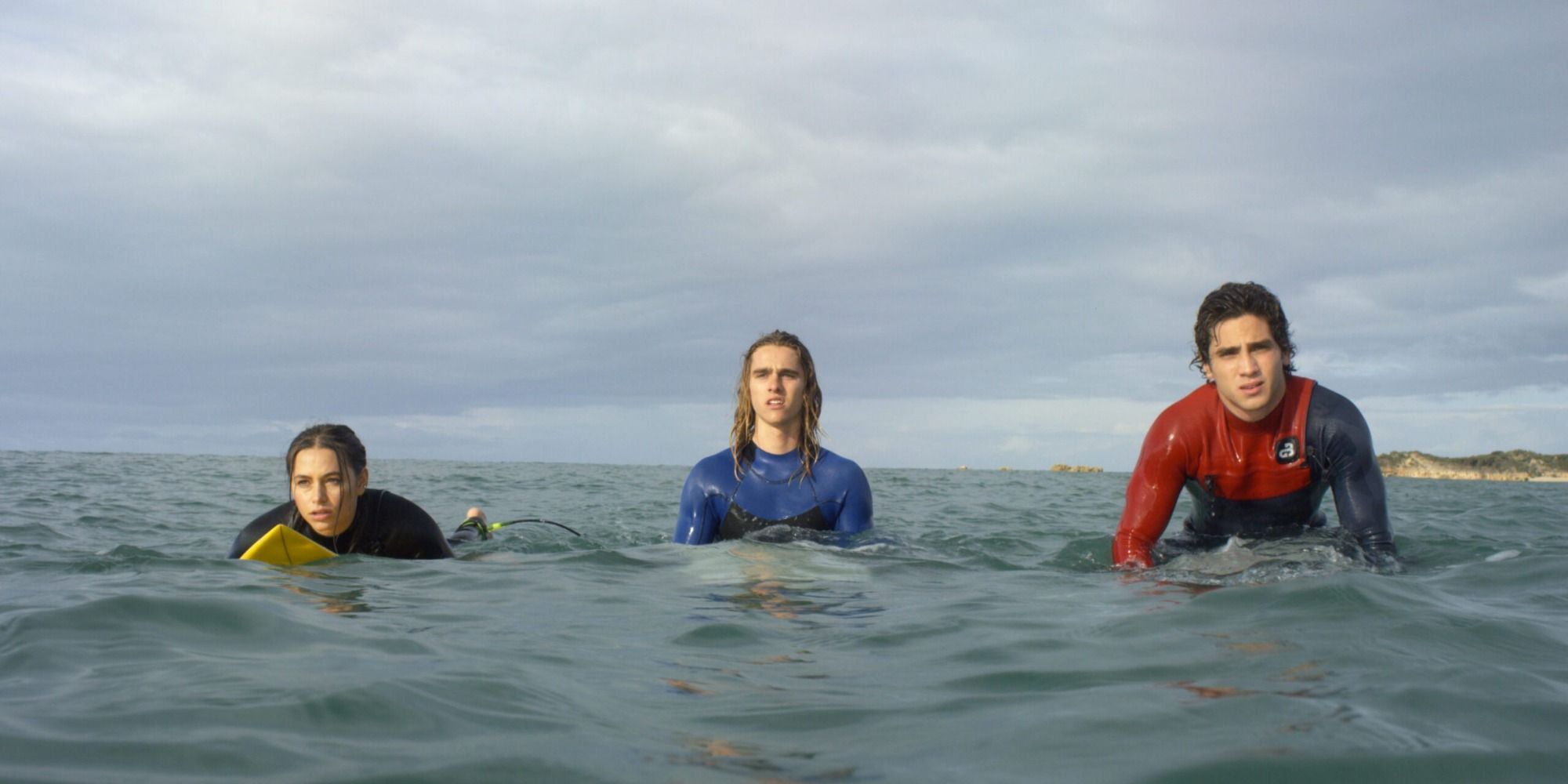 Creator: Josh Mapleston, Joanna Werner
Cast: Kai Lewins, Sky Katz, Savannah La Rain,
Surviving Summer is a sizzling teen drama from co-creators Josh Mapleston and Joanna Werner. Focusing on Summer Torres (Sky Katz), a rebellious teen girl who lands in a small oceanside town in Australia after being expelled from school in Brooklyn. Making waves, not unlike the misfits in shows like One Tree Hill and The OC, Surviving Summer charms audiences just as the townspeople charm Summer, who can't help but fall in love with the place and the steamy people. Of course, city-girl-in-small-town-based shows are nothing without an attractive cast, and Surviving Summer doesn't disappoint with co-stars Kai Lewins and Savannah La Rain. – Yael Tygiel
Red Rose (2023)
Creators: Michael Clarkson, Paul Clarkson
Cast: Amelia Clarkson, Isis Hainsworth, Natalie Blair
With a premise similar to Truth or Dare and Unfriended, Red Rose is a horror drama series about a group of teens who spend their summer tormented by an app. Created by twins Michael and Paul Clarkson (The Haunting of Bly Manor), Red Rose stars relative newcomers Amelia Clarkson, Isis Hainsworth, and Natalie Blair in what feels like a Dark Mirror episode stretched out across a heart-pumping season. Through their high-tech game, Red Rose unveils dangerous threats and gruesome consequences when the teens involved don't complete tasks or comply with the app's increasingly terrifying demands. – Yael Tygiel
Young Royals (2021-present)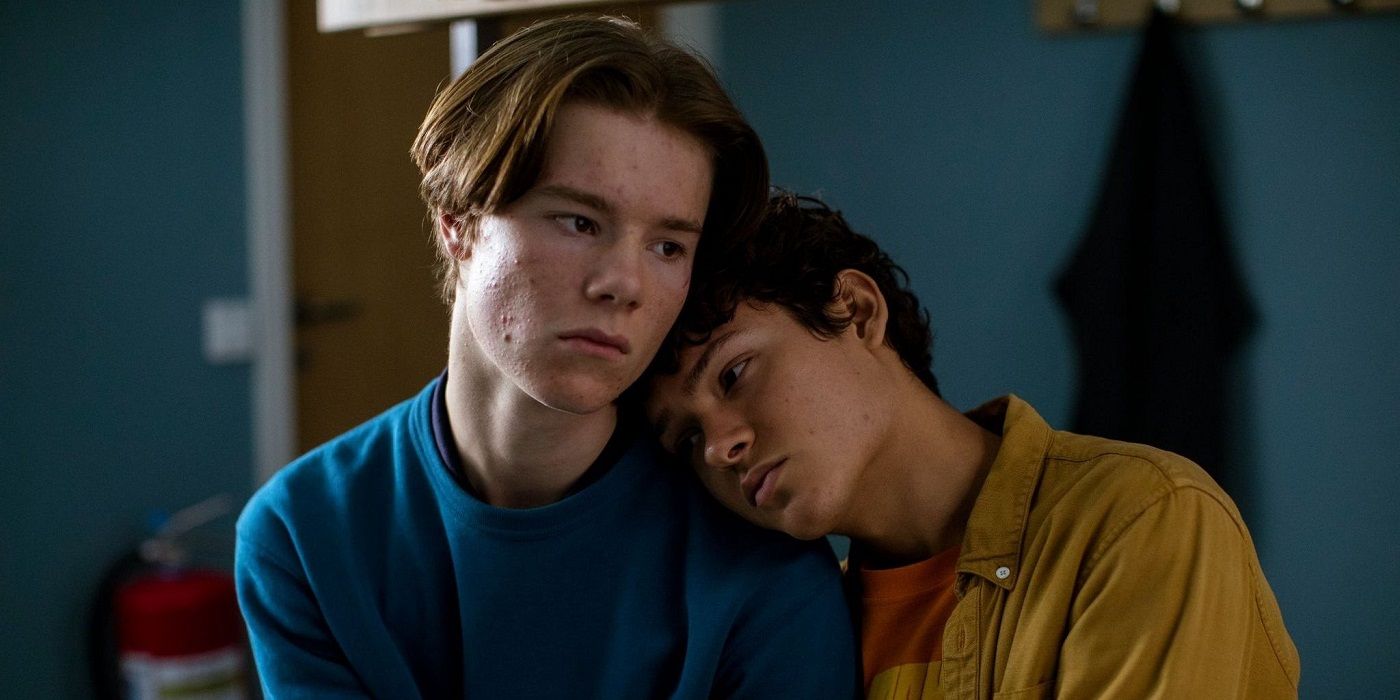 Creators: Lisa Ambjörn, Lars Beckung, Camilla Holter
Cast: Edvin Ryding, Omar Rudberg, Malte Gårdinge
Created by Lisa Ambjörn, Lars Beckung, and Camilla Holter, Young Royals centers on the fictional teenage Prince Wilhelm of Sweden (Edvin Ryding) as he arrives at a prestigious boarding school bursting with upper-crust adolescents. Oozing with angst and drama, Young Royals follows Wilhelm's attempt at a discreet romance with a classmate, Simon Eriksson (Omar Rudberg), while he deals with the pressure of presenting his family and the people of Sweden. In addition to the addictive soapy drama, Young Royals is also a masterclass in acting from the incredible cast. – Yael Tygiel
Fakes (2022-present)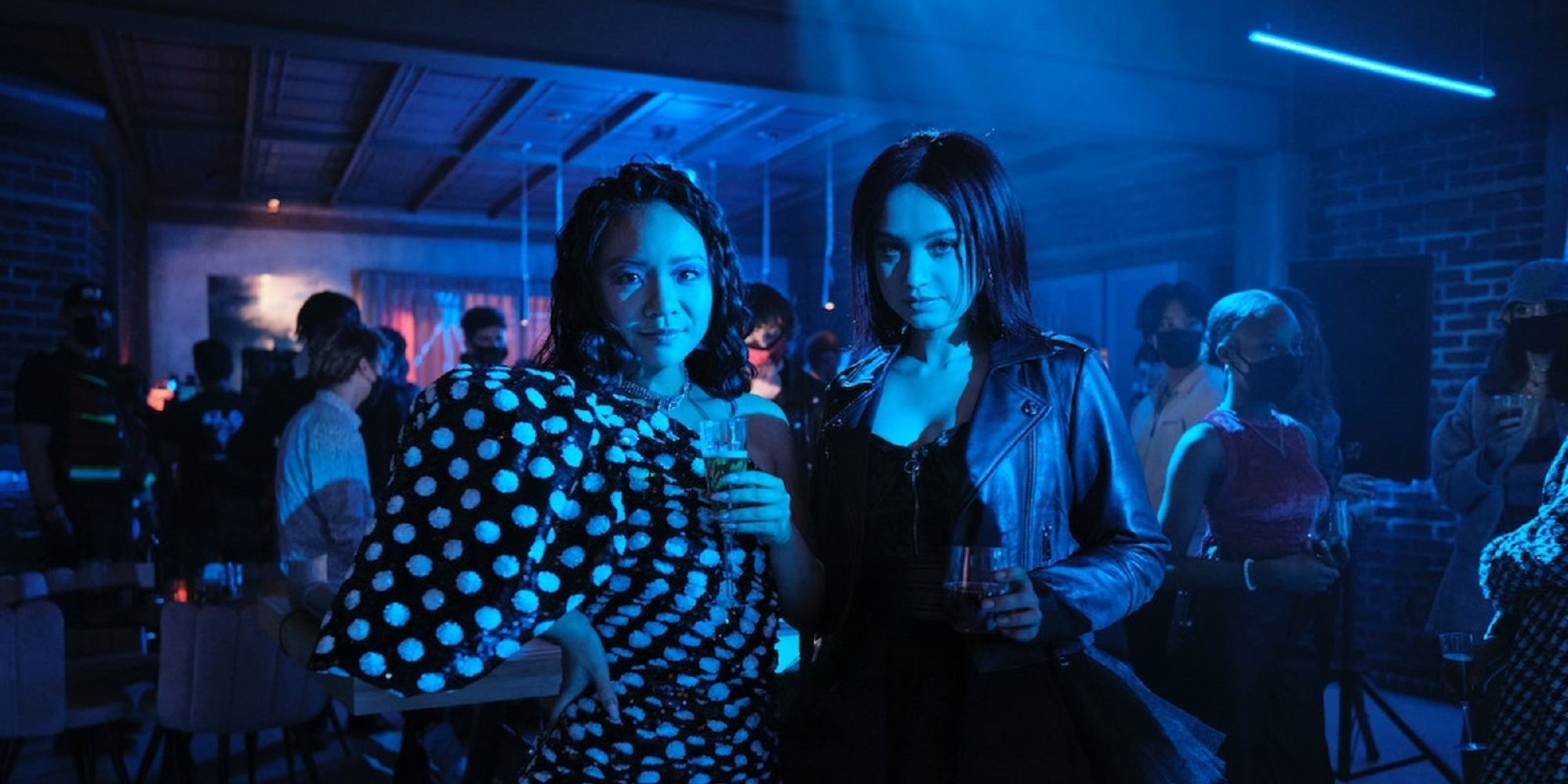 Cast: Emilija Baranac, Jennifer Tong, Richard Harmon
Fakes is a fictional story intending to attract audiences by claiming to be inspired by a real story. Creator David Turko weaves a wild fantasy about a couple of Canadian teens who built a large fake ID empire. Starring Emilija Baranac and Jennifer Tong as the best friends at the heart of the tale, with The 100 alum Richard Harmon playing a creepy drug dealer who gets dragged into their mess, Fakes succeeds at blending fact and fiction with a unique avenue of storytelling. Through the hectic first season, each episode of Fakes presents an alternate perspective of the journey unfolding, revealing how each character saw their own roles in the mounting dangerous scenarios. – Yael Tygiel
Boo, Bitch (2022)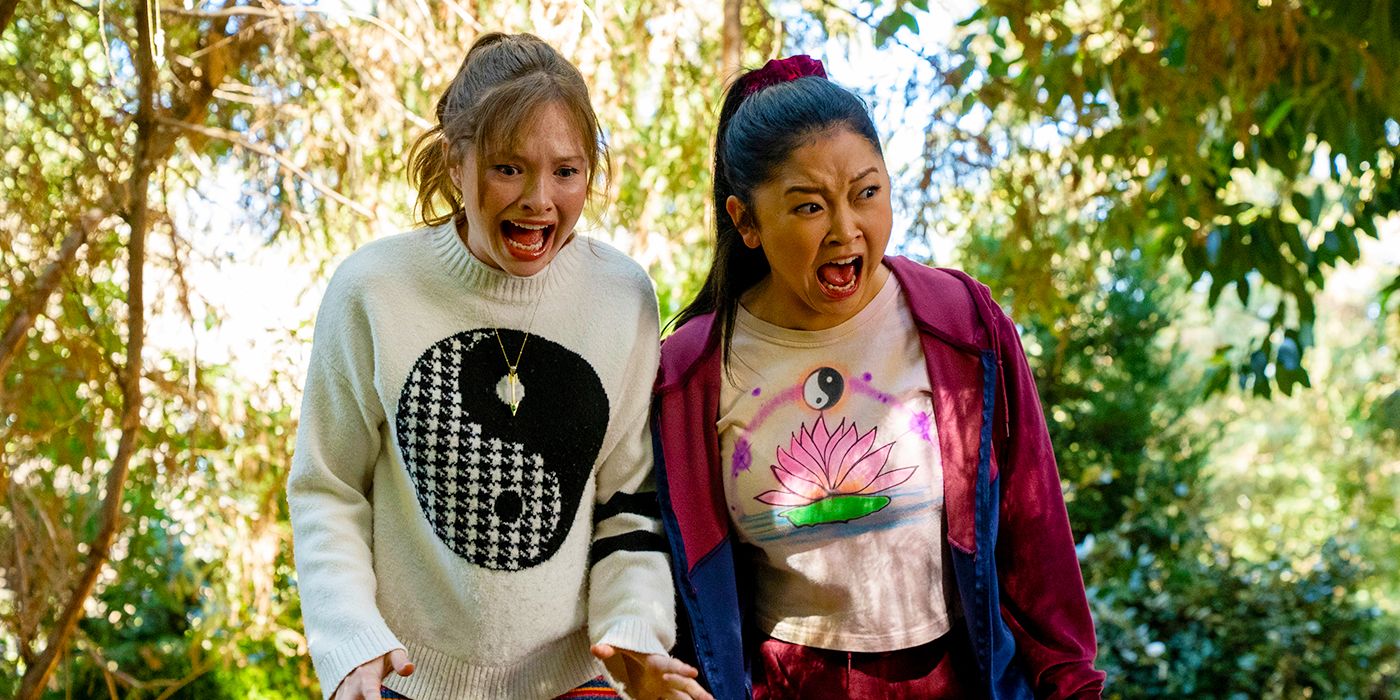 Creators: Tim Schauer, Kuba Soltysiak, Erin Ehrlich, Lauren Iungerich
Cast: Lana Condor, Zoe Margaret Colletti, Mason Versaw
Lana Condor (To All the Boys I've Loved Before) and Zoe Margaret Colletti (Only Murders in the Building) star in Boo, Bitch, a teen comedy about a couple of not-so-popular high school friends who attempt their ascension in social status when one of them (Candor) dies and becomes a ghost. Candor and Colletti's chemistry is the true highlight of the series, which was created by Tim Schauer, Kuba Soltysiak, Erin Ehrlich, and Lauren Iungerich. Narratively, Boo, Bitch is built on classic teen comedy tropes, ultimately splitting audience opinions, as many compare the mini-series to Mean Girls and Booksmart. – Yael Tygiel
Ginny & Georgia (2021-present)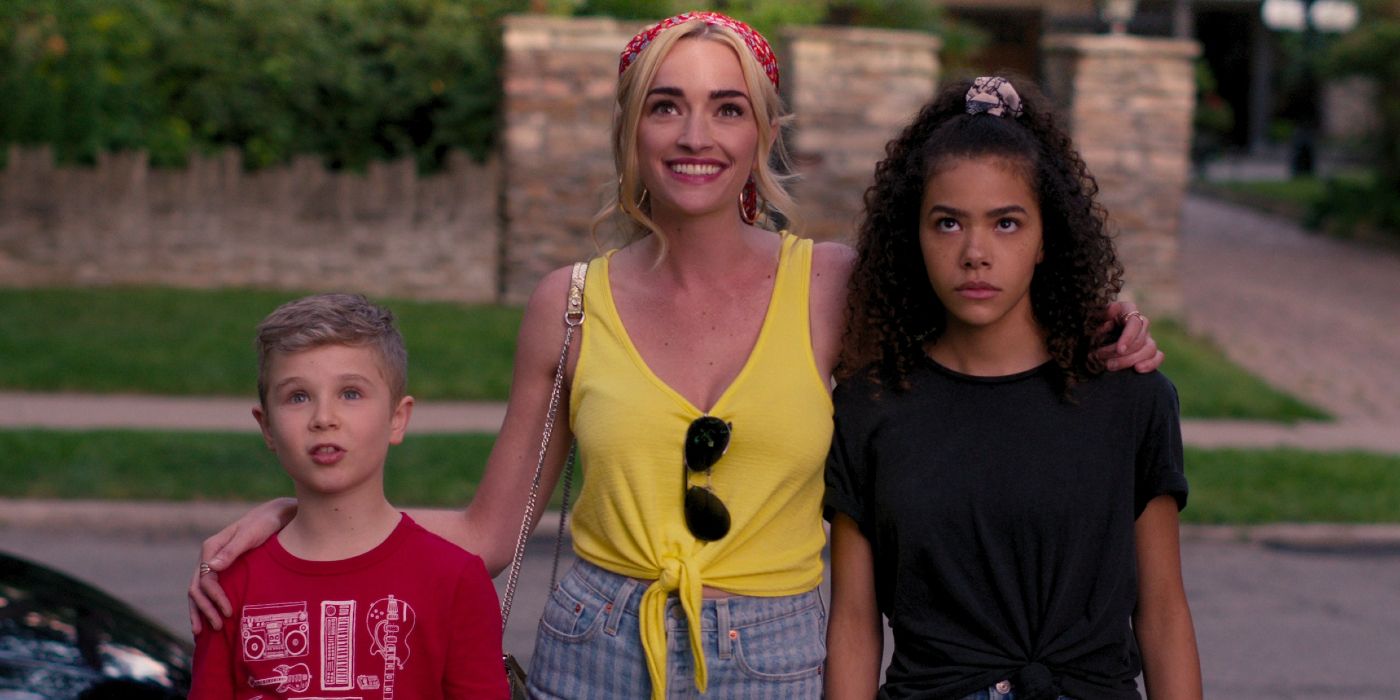 Created by: Sarah Lampert
Cast: Brianne Howey, Antonia Gentry, Diesel La Torraca
Though it's perhaps better for being the show that sparked a thousand memes (remember the oppression Olympics?) and a feud with Taylor Swift over a controversial joke, hidden under all of the discourse is an enjoyable show. Pitched as a modern-day Gilmore Girls, Ginny & Georgia centers around Ginny (Antonia Gentry), a 15-year-old girl, as she navigates moving to a new town with her irresponsible mother, Georgia (Brianne Howey), and younger brother Austin (Diesel La Torraca). Besides the classic coming-of-age tropes – a love triangle! Friendship drama! School projects! – there's also something more mysterious going on under the surface that has to do with Georgia's past, setting the show apart. It's a fun watch that, yes, can be a little cringe. But high schoolers are cringe sometimes! That's the rules of life. – Taylor Gates
Heartstopper (2022-present)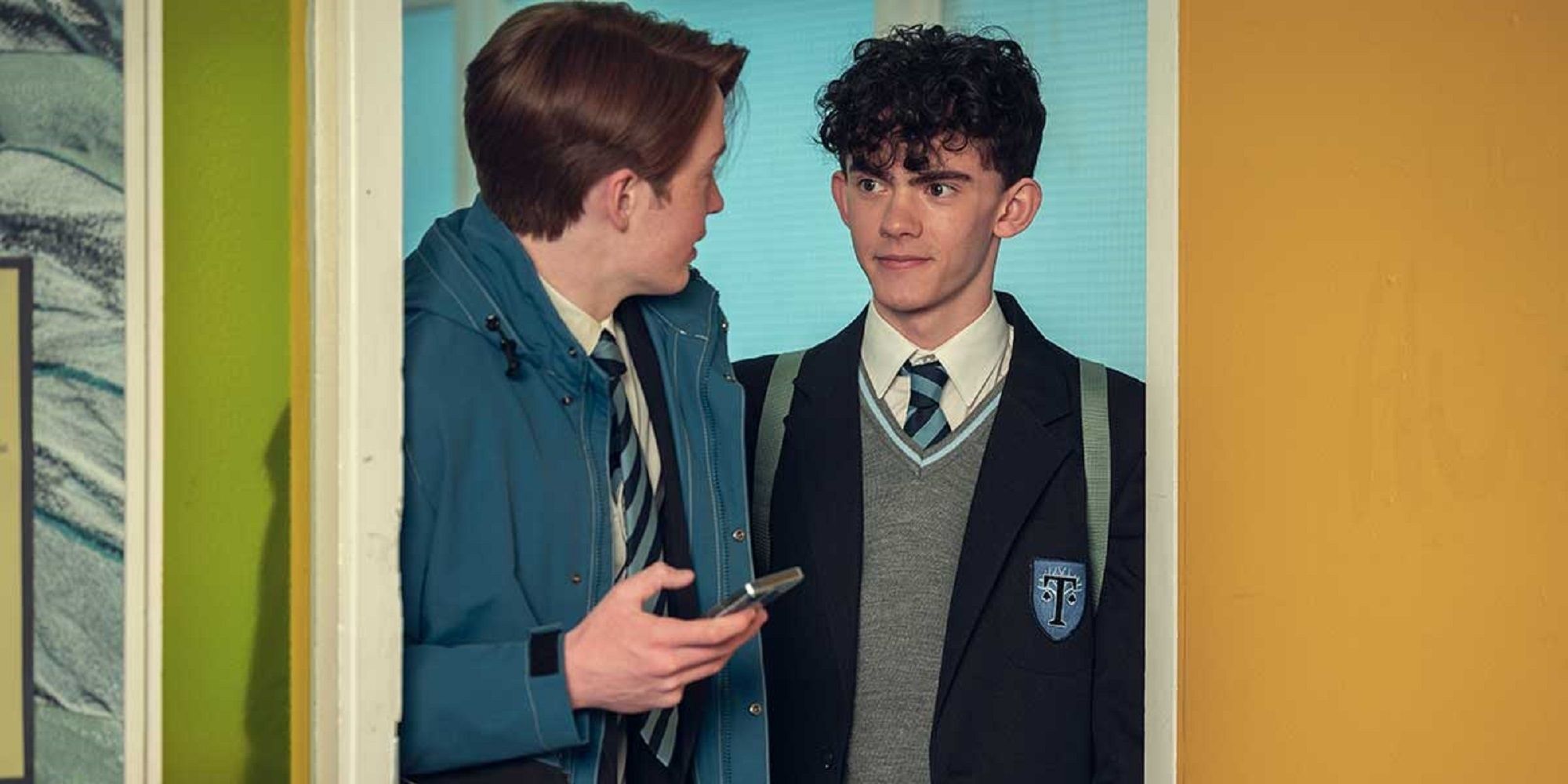 Cast: Kit Connor, Joe Locke, William Gao, Yasmin Finney, Corinna Brown, Kizzy Edgell, Tobie Donovan, Rhea Norwood, Jenny Walser
Heartstopper took the world by storm – and for good reason. Based on the webcomic and graphic novel by Alice Oseman, the show is a refreshingly authentic and joyful queer rom-com. The series follows Charlie (Joe Locke) as he falls in love with Nick (Kit Connor), the boy he sits next to in class. The two leads have undeniable chemistry, and it's impossible not to root for their sweet love story. Other incredible performances include Yasmin Finney as Elle, who recently came out as transgender, and Olivia Colman as Nick's supportive mother. – Taylor Gates
Anne With An E (2017-2019)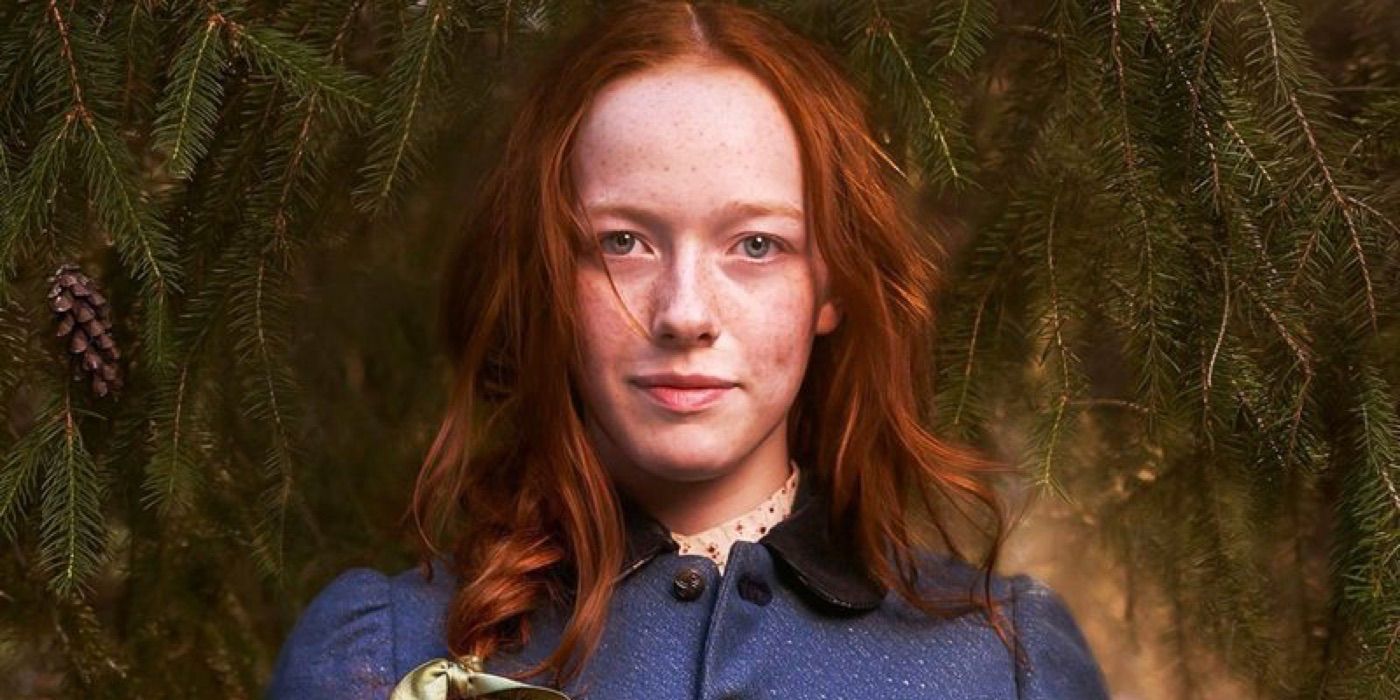 Created by: Moira Walley-Beckett
Cast: Amybeth McNulty, Geraldine James, Dalila Bela, Lucas Jade Zumann, Aymeric Jett Montaz, R.H. Thomson, Corrine Koslo, Dalmar Abuzeid, and Joanna Douglas
Based on the classic Canadian novel "Anne of Green Gables", Anne With an E is centered on 13-year-old orphan Anne (brilliantly played by Amybeth McNulty) as she moves to a new foster home. However, when she gets there, the family isn't very receptive given that they were expecting a boy. Yet, Anne's charisma and extremely talkative presence draws them in and eventually melts down their stone-cold hearts. If you are looking for a period drama that is light-hearted and optimistic, Anne With an E is definitely the perfect show for you. Despite the show having finished in 2019, its fanbase is still active on social media asking for a continuation because it's just that good.
Atypical (2017-2021)
Cast: Jennifer Jason Leigh, Keir Gilchrist, Brigette Lundy-Paine, Amy Okuda, and Michael Rapaport
Another heartwarming pick! Atypical is centered on Sam Gardner (Keir Gilchrist), an 18-year-old within the autism spectrum. When he decides that he is ready to find his soulmate, Sam begins to venture into the dating world and its many complexities. Meanwhile, his parents and sister try to not only be the support system that Sam needs, but they also have their own personal struggles to deal with. Atypical really sheds light on the Autism spectrum, especially during the coming-of-age cycle, and it successfully breaks down misconceptions. The last season arrived on Netflix in 2021, and it brings the uplifting closure that fans deserve.
Chilling Adventures of Sabrina (2018-2020)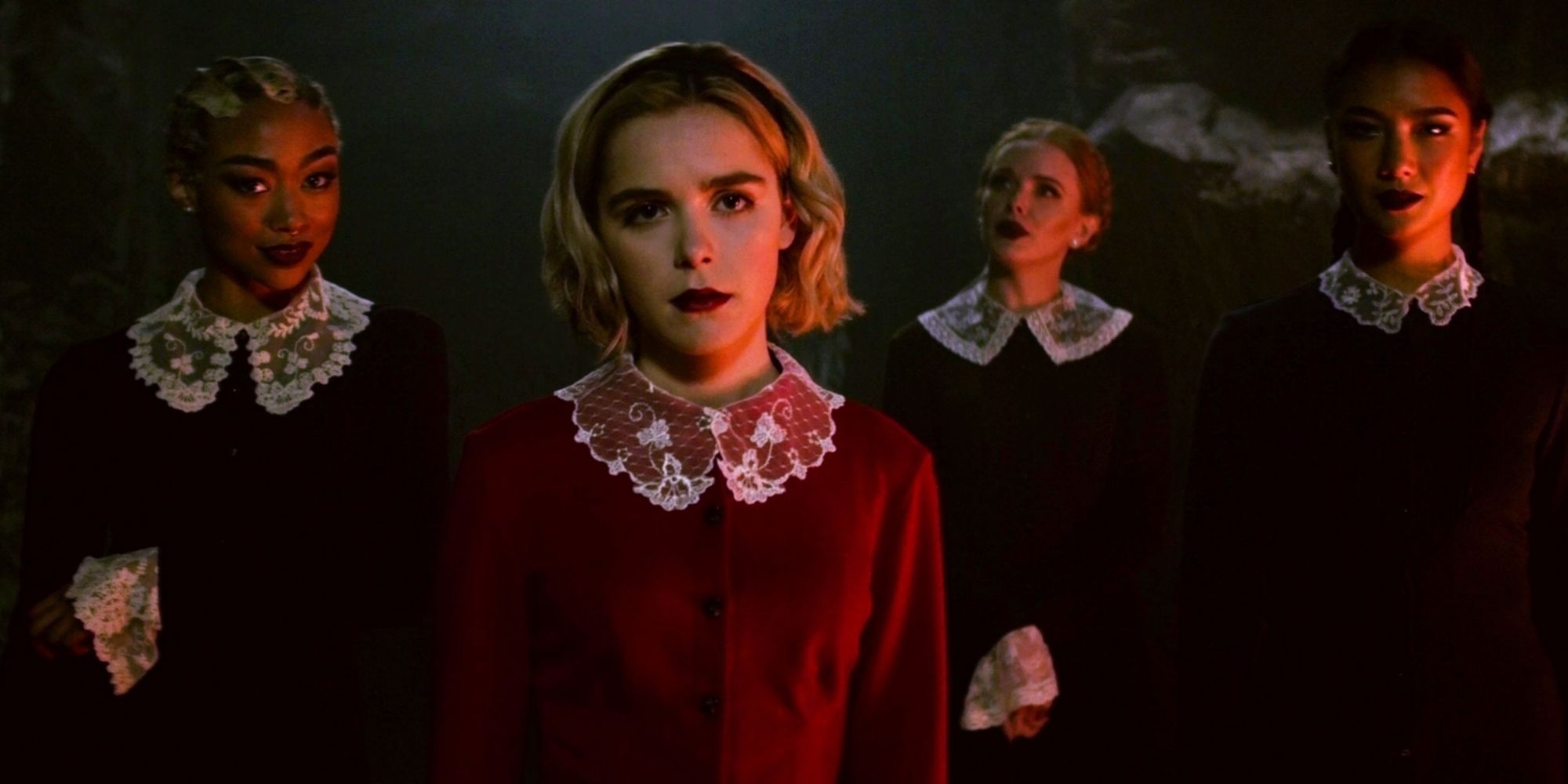 Created by: Roberto Aguirre-Sacasa
Cast: Kiernan Shipka, Ross Lynch, Lucy Davis, Chance Perdomo, Gavin Leatherwood, Miranda Otto, Michelle Gomez, Jaz Sinclair
Is there a chill in the air? The dark, fantastical, and horror-infused Netflix series Chilling Adventures of Sabrina is sure to satisfy all of your witchy desires. Based on the Archie Comics character that debuted in 1962's Archie's Mad House #22, this series follows the charming Sabrina Spellman (Kiernan Shipka) a half-human, half-witch who is continually torn between her life as an average high school student at Baxter High with her more complicated life as a witch. In school, she's surrounded by her close friends Harvey Kinkle (Ross Lynch), Roz Walker (Jaz Sinclair), and Theo Putnam (Lachlan Watson), while at home she is surrounded by magic as she's being raised by her two witch aunts, the warm and inviting Hilda (Lucy Davis) and the stoic Zelda (Miranda Otto), and her warlock cousin Ambrose (Chance Perdomo). When she's not dealing with the drama of high school, she's likely dealing with a literal demon. Though the series ended with Season 4, Sabrina was given a new life in Season 6 of Riverdale. — Emily Bernard
Cobra Kai (2018-present)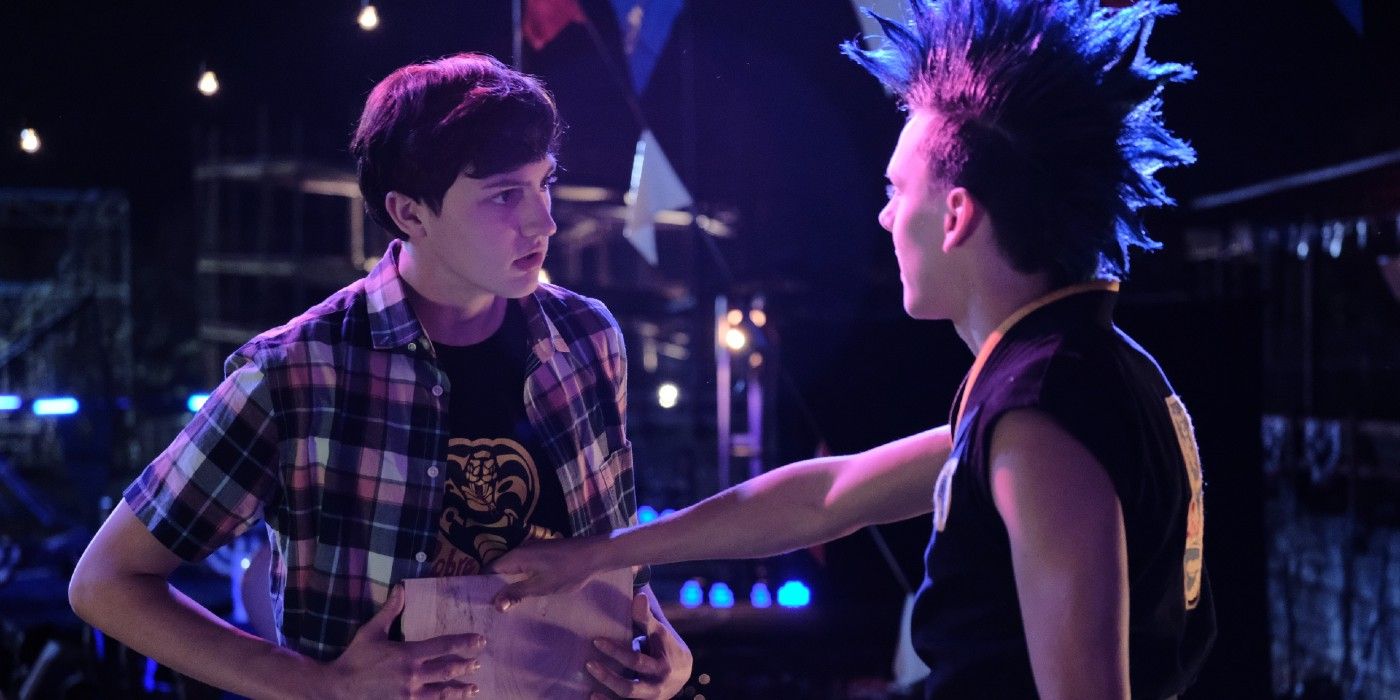 Created by: Josh Heald, Jon Hurwitz, and Hayden Schlossberg
Cast: Ralph Macchio, William Zabka, Courtney Hanggeler, Xolo Maridueña, Tanner Buchanan, Mary Mouser, Jacob Bertrand, Gianni DeCenzo, Martin Kove, and Peyton List
This Karate Kid spin-off was the perfect way to draw the whole family together to hop on the couch and binge! Thirty-four years after the All-Valley Karate Tournament happened in the franchise's first movie, Johnny Lawrence (William Zabka) decides to reopen the Cobra Kai dojo and teach the misfits how to defend themselves from the bullies at school. In the meantime, his rival Daniel LaRusso (Ralph Macchio) returns to his karate origins and coaches Johnny's son Robby (Tanner Buchanan) and his daughter Samantha (Mary Mouser). Even though most of the characters are teenagers and have compelling storylines, the adult ones also have various moments to shine and show that they still got their martial arts moves intact. You better catch up on this one since season 4 is right around the corner.
Control Z (2020-present)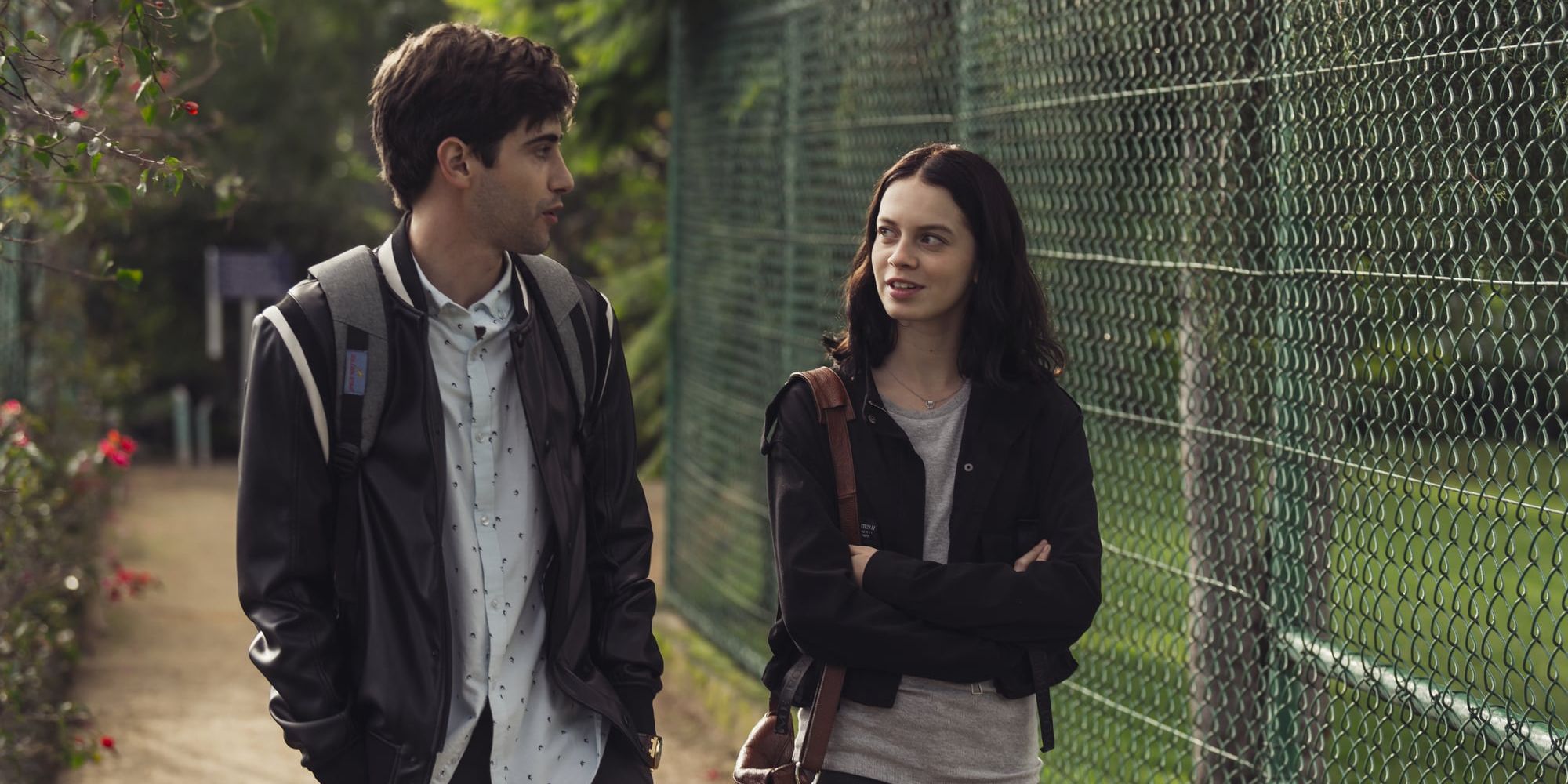 Created by: Carlos Quintanilla, Sakar, Adriana Pelusi, and Miguel García Moreno
Directed by: Alejandro Lozano
Cast: Ana Valeria Becerril, Michael Ronda, Yankel Stevan, Zión Moreno, Macarena García, Fiona Palomo, Andrés Baida, and Patricio Gallardo
Gossip Girl fans, this one might be an interesting recommendation for you! In this Mexican Netflix original, a hacker invades an orientation session and exposes a student's well-kept secret, causing immediate distress. Right after that, a social media account is built and continues to unveil other students' secrets. While everyone tries to figure out the hacker's identity, Sofia Herrera (Ana Valeria Becerril) decides to take the matter into her own hands and investigate her peers before she becomes the next victim. This show is easy to binge and season 2 just arrived on Netflix, so this might be the right time to give it a chance. On top of the Gossip Girl-like storyline, one of the actresses (Zión Moreno) is also starring on the HBO Max reboot.
Dash and Lily (2020)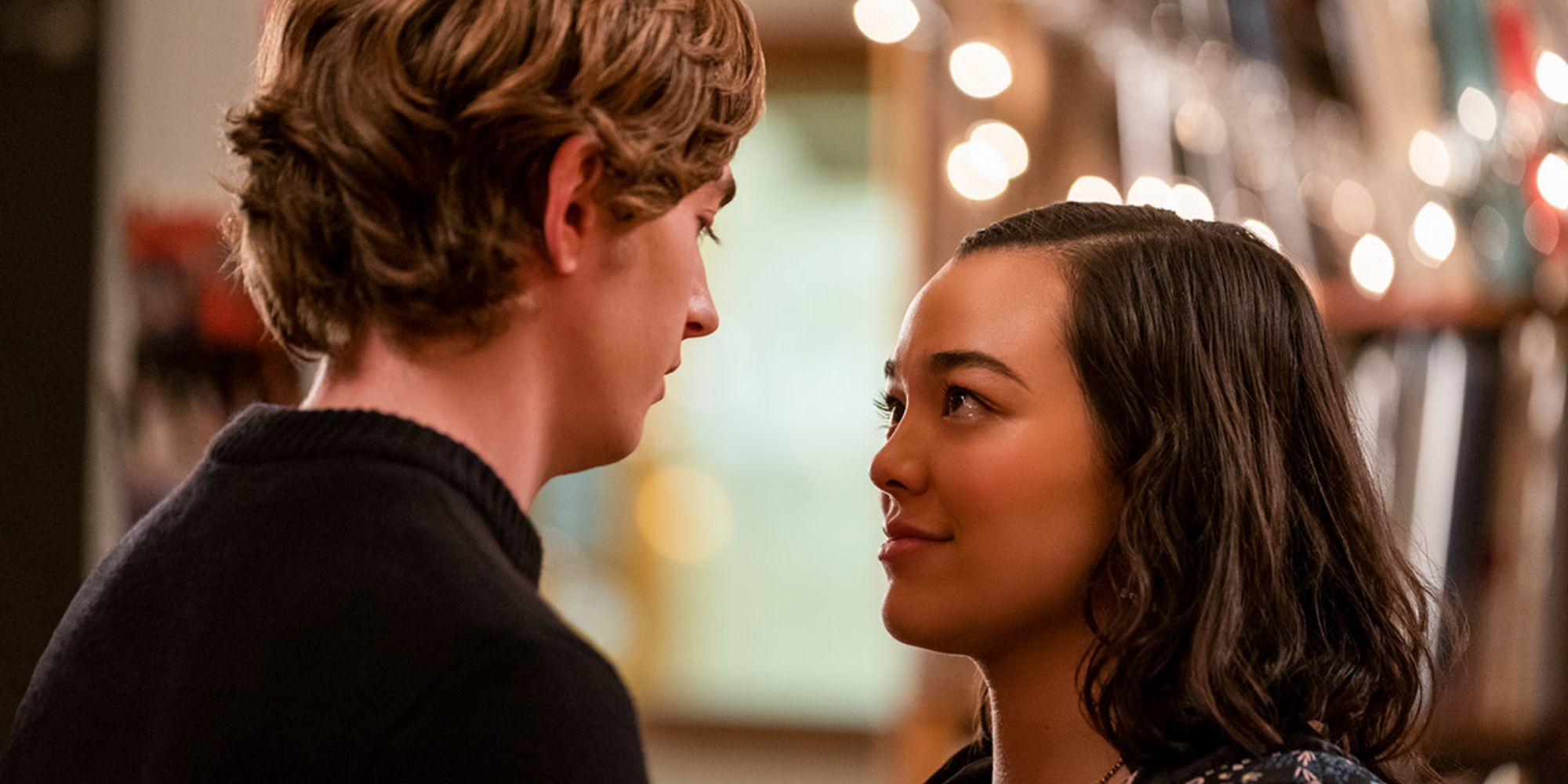 Cast: Austin Abrams, Midori Francis, Dante Brown, Troy Iwata, James Saito, Glenn McCuen, Keanna Marie
Even though Dash and Lily is set during the holidays, this series is a joy to watch any time of the year. At the encouragement of her outgoing brother, shy optimist Lily (Midori Francis) leaves a red notebook on the shelves of New York City bookstore, The Strand, hoping that someone will follow the clues inside. Dash (Austin Abrams) finds the book and follows the scavenger hunt within its pages, intrigued by the mystery girl who wrote them. The pair begin to communicate through the notebook, leaving each other notes and dares that force them both (safely) outside their comfort zones. They take each other to their favorite places in the city through the notebook and bond over the stories they share, despite not knowing each other in person. Dash and Lily is a sweet romance that doubles as a love letter to New York City. Watching this show feels like a warm hug on a cold day and pairs great with hot cocoa. — Brynna Arens
Derry Girls (2018-2022)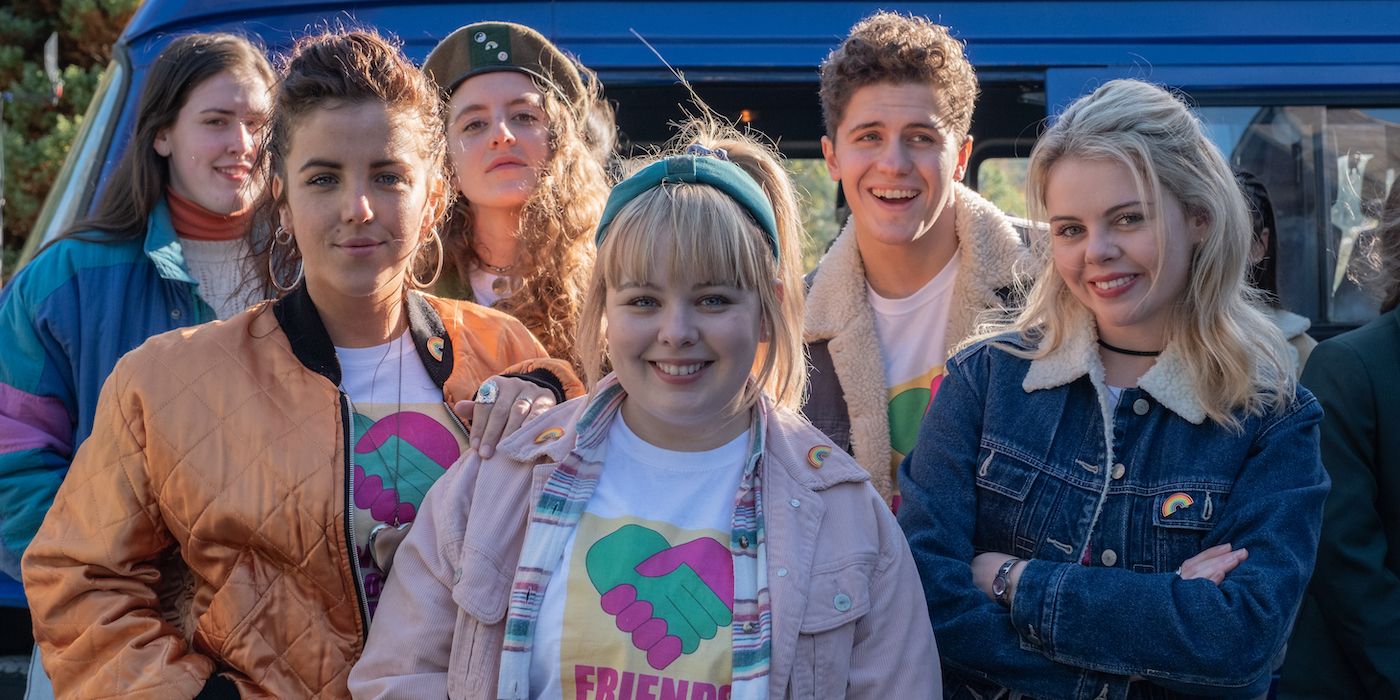 Cast: Saoirse-Monica Jackson, Louisa Harland, Nicola Coughlan, Jamie-Lee O'Donnell, and Dylan Llewellyn
Derry Girls is the Irish sitcom that we didn't know we needed! Erin (Saoirse-Monica Jackson), Orla (Louisa Harland), Claire (Nicola Coughlan), Michelle (Jamie-Lee O'Donnell), and Michelle's cousin from England James (Dylan Llewellyn) attend an all-girl Catholic school and navigate the coming-of-age whirlwinds together. The show is set in the 90s, during a period of political conflict, so the comic relief it exudes really captivates viewers and harbors multiple OMG moments. With its humour-filled dynamic and short episode runtimes, Derry Girls will crack you up in a heartbeat and strike a chord into your nostalgic memories as an awkward teen.
Elite (2018-present)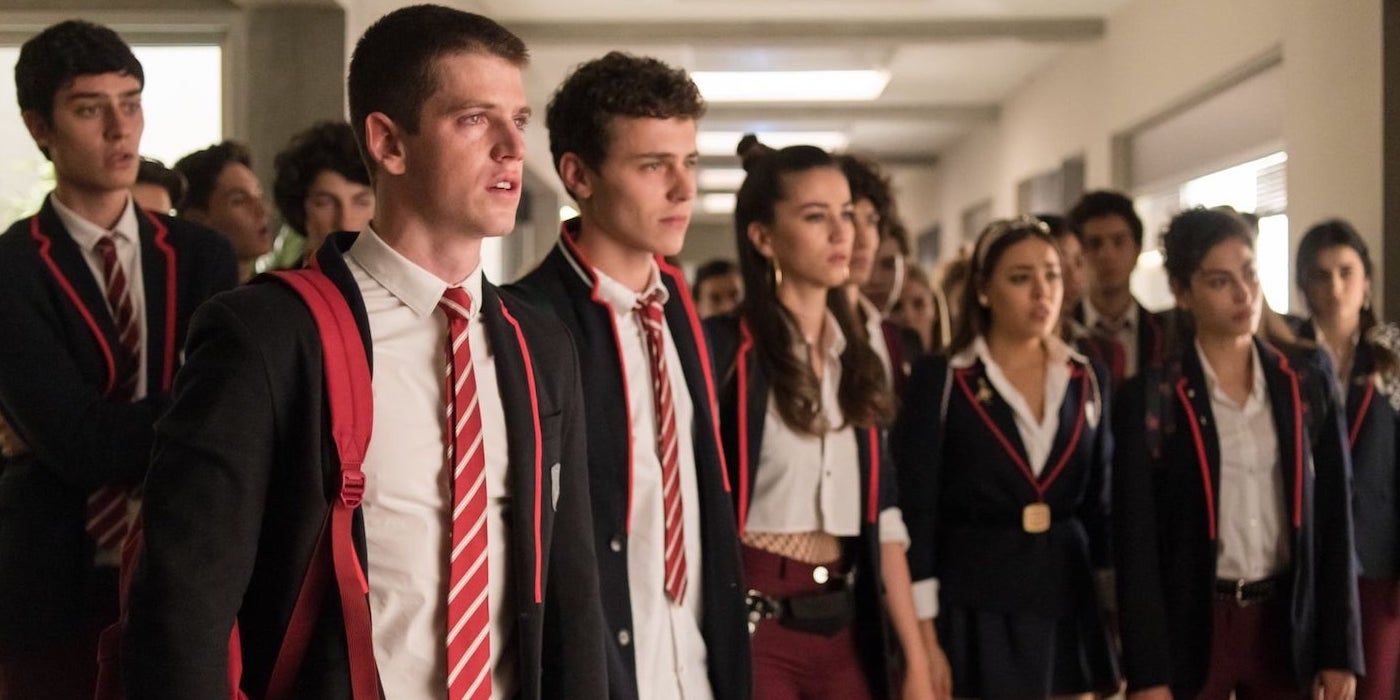 Created by: Carlos Montero and Dario Madrona
Cast: María Pedraza, Itzan Escamilla, Miguel Bernardeau, Miguel Herrán, Jaime Lorente, Álvaro Rico, Arón Piper, Mina El Hammani, Ester Expósito, Omar Ayuso, and Danna Paola
Elite has had such outstanding success that it ended up as one of the most popular Netflix originals around the globe. The combination of murder mystery, social class disputes, and the typical teenage spirit really make this show approachable for a wide audience. In Elite, three underprivileged students receive a scholarship to study at one of the most prestigious high schools in Spain, Las Encinas. As soon as they get there, they notice that their transition to a posh environment filled with classmates with an upper-class lifestyle will make fitting in very hard. However, when one of their peers is murdered, everyone joins forces to cover up the truth behind the killer.
The End of the F…ing World (2017-2019)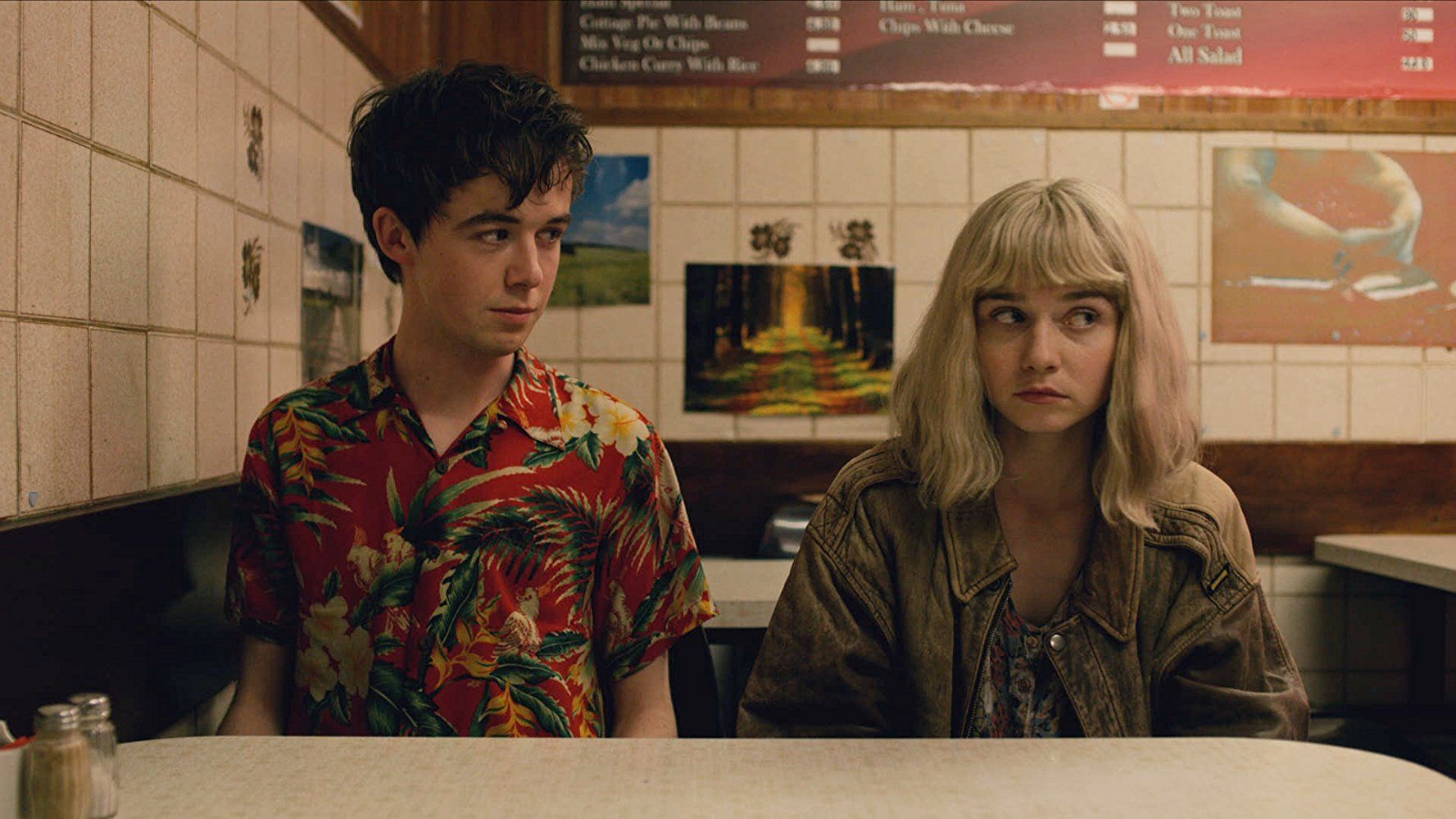 Created by: Jonathan Entwistle
Cast: Alex Lawther, Jessica Barden, and Naomi Ackie
This might be the most unusual teen series you might ever see. The End of the F…ing World is a dark comedy centered on James (Alex Lawther), a 17-year-old psychopath who is unapologetic about killing animals. Once he becomes bored of it, James decides to move on to murdering humans. In the meantime, he agrees to run away with Alyssa (Jessica Barden), a loud and problematic girl, so that in return he might get the chance to kill her. What he doesn't expect is that somewhere along their crime spree, he starts to fall in love with her, and in doing so, realizes his self-diagnosis might have been a misfire. It might sound absolutely bonkers, but this series is just so odd that you won't stop watching it. Alyssa and James come from opposite poles, but they are just the perfect match.
Grand Army (2020)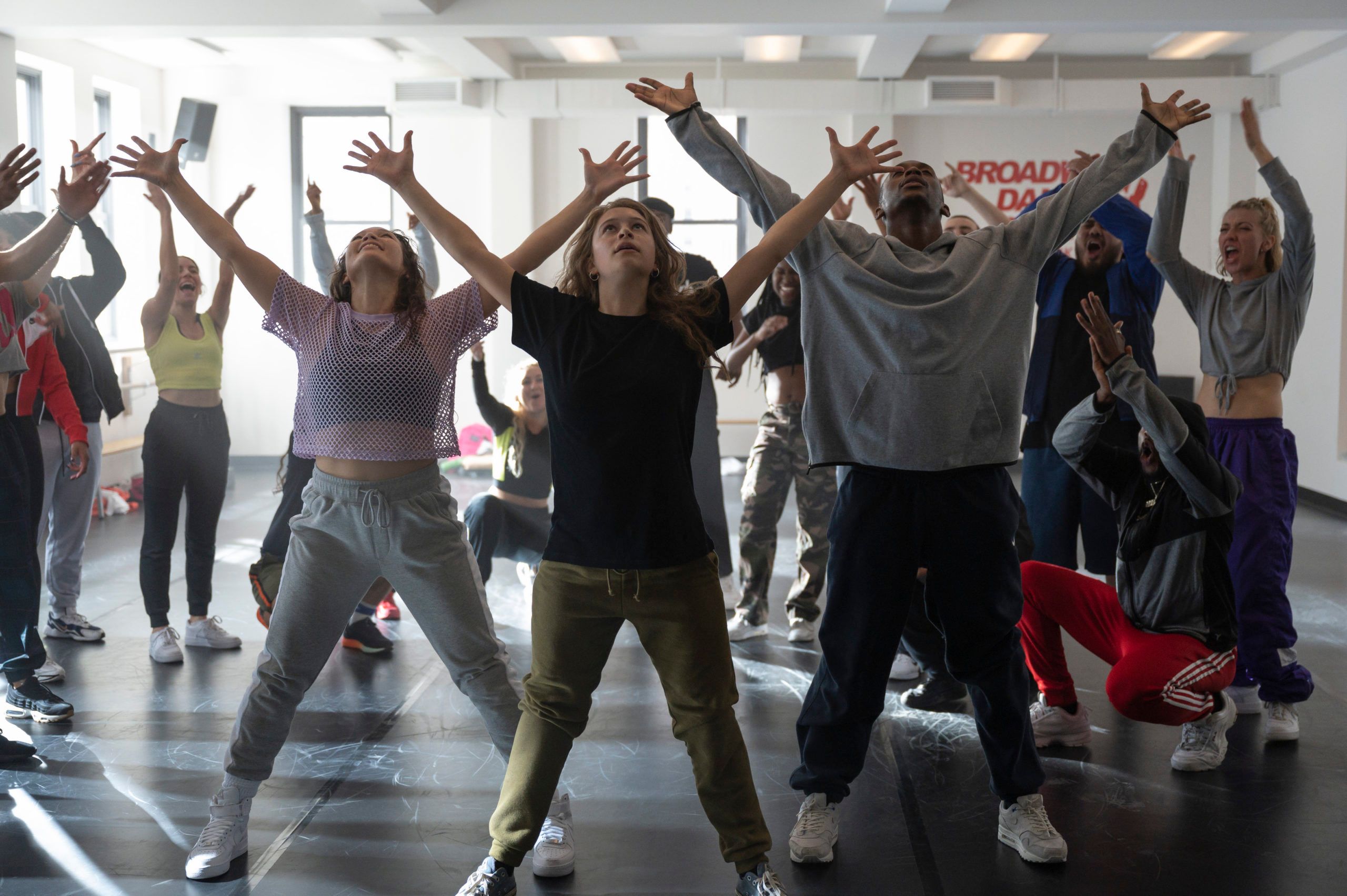 Created by: Katie Cappiello
Cast: Odessa A'zion, Odley Jean, Amir Bageria, Maliq Johnson, Amalia Yoo, Alphonso Romero Jones II, Thelonius Serrell-Freed, Anthony Ippolito, and Brian Altemus
After a bomb explodes only a block away from the Grand Army High School, students are forced into lockdown. The boiling point pressure they face since this traumatic event is what sets the tone for this group of teenagers to dive into self-reflection and personal growth. Grand Army might have lasted one season, but its way of tackling social issues without sounding off is what makes it a must-see. The show was able to effectively convey a powerful message against systemic racism, the side effects of being sexually assaulted, dealing with economic distress, and trying to seek a sense of belonging far from the stereotypes surrounding multiculturalism.
Source: https://dominioncinemas.net
Category: Netflix