Looking for a good love story? We've put together the best romance movies streaming on Netflix right now, from rom-coms to tear-jerking dramas to something a little sexier. Netflix has been leaning into their own original romantic content in recent years, so there are plenty of new releases to check out, but there are also some bonafide classics, award-winners, and box office hits in the mix. So without any further ado, settle in for meet-cutes, public professions of love, mind games, romantic gestures, slow dances, seductions, and all the classic romance movie beats.
If you didn't find quite what you're looking for here, check out the Best Movies on Netflix, Best Rom-Coms on Netflix, the Sexiest Movies on Netflix, the Best Netflix and Chill Movies Right Now, or if you're not finding it on Netflix at all, head over to our list of the Best Romantic Comedies of the 21st Century So Far.
Editor's note: This post was last updated September 2023 to include Greenberg.
Eurovision Song Contest: The Story of Fire Saga (2020)
Run Time: 2 hr 3 min | Director: David Dobkin
Cast: Will Ferrell, Rachel McAdams, Pierce Brosnan, Dan Stevens, and Demi Lovato
I did not go into Eurovision Song Contest: The Story of Fire Saga expecting one of the most touching and romantic movies of the year, but one should never underestimate the power of Rachel McAdams. The Mean Girls and Game Night star proves once again that she's one of the most underrated comedic actors of her generation with the goofy-yet-poignant Netflix Original comedy, starring alongside Will Ferrell as a pair of Icelandic singers with dreams of winning the Eurovision Song Contest. It's sometimes laugh-out-loud funny, but the big surprises here are the fabulously catchy original songs and the surprising tenderness between the laughs that might just leave you with a tear in your eye and warmth in your heart. That's not just because of the love story, but that's sure a big part of it. Bonus: Dan Stevens giving the comedic performance of his career, which is also (you're probably noticing a theme here) surprisingly touching. — Haleigh Foutch
Watch on Netflix
Greenberg (2010)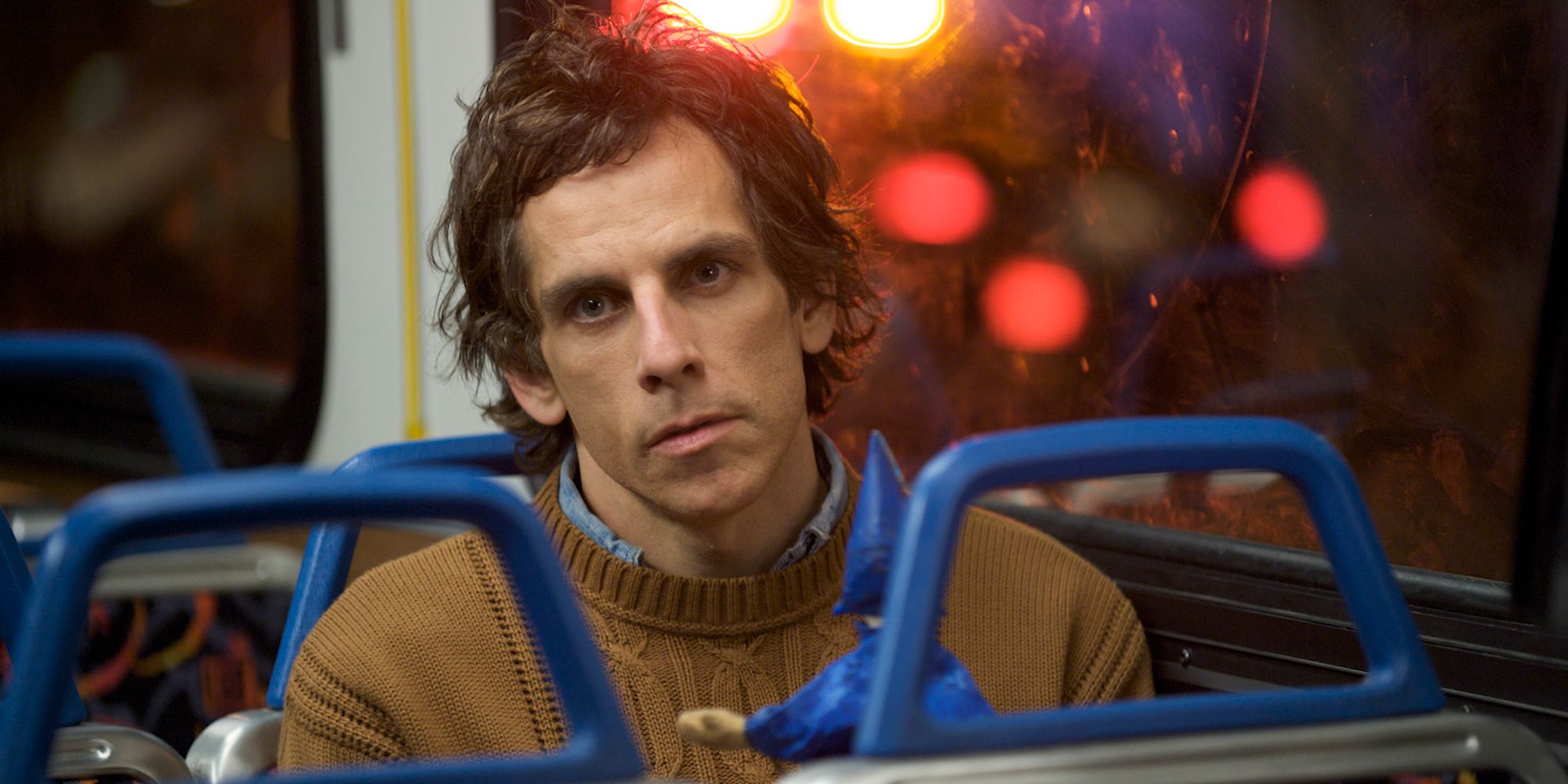 Run Time: 1 hr 47 min | Genre: Comedy, Romance | Director: Noah Baumbach
Cast: Ben Stiller, Greta Gerwig, Jennifer Jason Leigh
Writer and director Noah Baumbach delivers a grounded slice-of-life story about a neurotic man who has to learn to embrace the world around him. Greenberg stars Ben Stiller (The Secret Life of Walter Mitty) as the titular Roger Greenberg, who's brought to Los Angeles by his brother just after being released from a mental hospital, and he hates everything about it. The only saving grace he has is his reluctant connection to a woman named Florence, played by Greta Gerwig, who sees through his abrasive exterior to the hurting man inside. The film is a spectacular showcase for Stiller as he dives deep into a troubled and often unlikable character to give a nuanced and engaging performance.
Watch on Netflix
Happiness For Beginners (2023)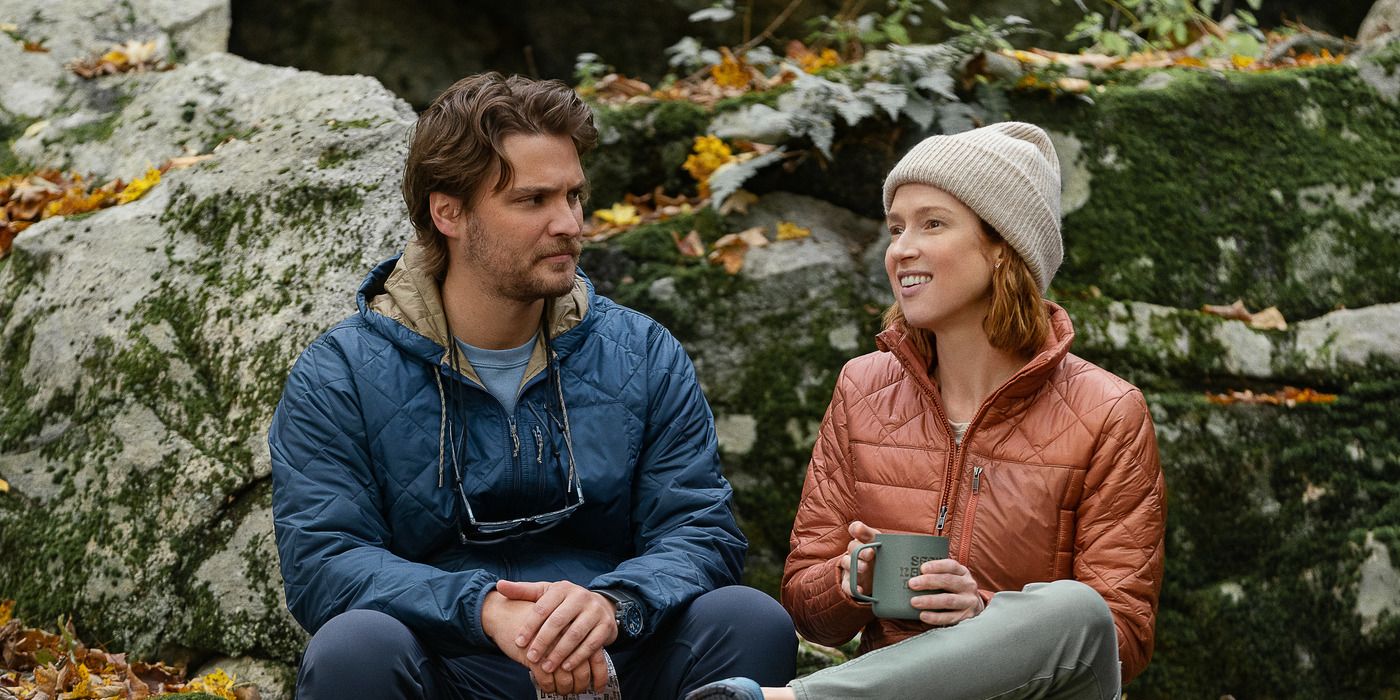 Run Time: 1 hr 43 min | Genre: Comedy, Romance | Director: Vicky Wight
Cast: Luke Grimes, Ellie Kemper, Nico Santos
Adapting the popular novel by Katherine Center, Happiness For Beginners is a story that reminds us that it's never too late to rediscover and redefine who we are. Ellie Kemper (Unbreakable Kimmy Schmidt) plays Helen, a recent divorcée who decides to join a survivalist hike along the Appalachian Trail in an attempt to become someone other than the lonely woman she sees in the mirror. On the trip, she reconnects with an old friend of her brother's who gives her a new perspective on the way she wants to live her life. This romantic comedy is very cute, and Kemper and her love interest Luke Grimes (Fifty Shades of Grey) have such easy yet electric chemistry on screen it sucks you in instantly. – Tauri Miller
Watch on Netflix
The Perfect Find (2023)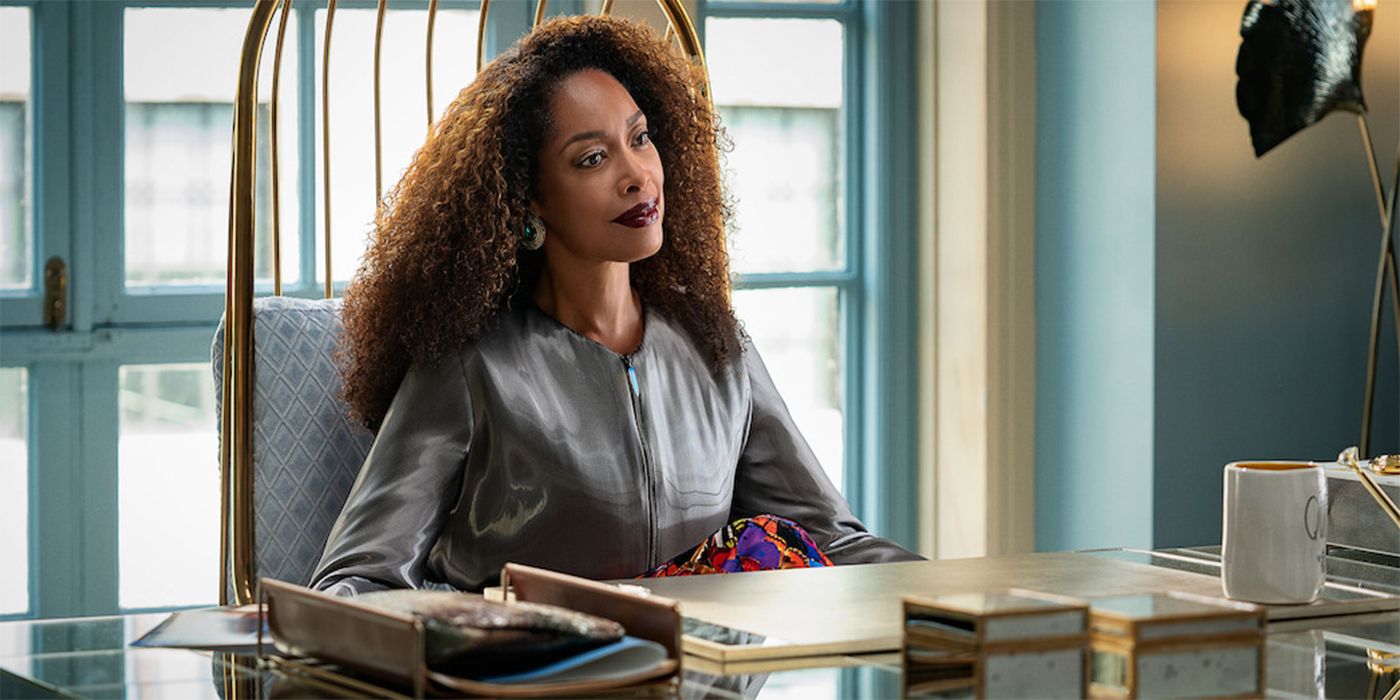 Run Time: ​​1 hr 39 min | Genre: Comedy, Romance | Director: Numa Perrier
Cast: Gabrielle Union, Keith Powers, Niecy Nash, Gina Torres
The Perfect Find, based on the novel by Tia Williams, is a wonderful romantic comedy following Gabrielle Union (The Perfect Holiday) as Jenna Jones, a woman in her 40s trying to rebuild her life and career after a very public breakup and firing. On her journey to get a new job and find love, Jenna meets a younger man in his 20s, played by Keith Powers (Before I Fall), who makes her reevaluate what she truly wants out of life. Unfortunately, her new beau turns out to be the son of her domineering new boss, which forces her to choose between the career she's always wanted and the man who inspired her to pursue it. –Tauri Miller
Watch on Netflix
Wedding Season (2022)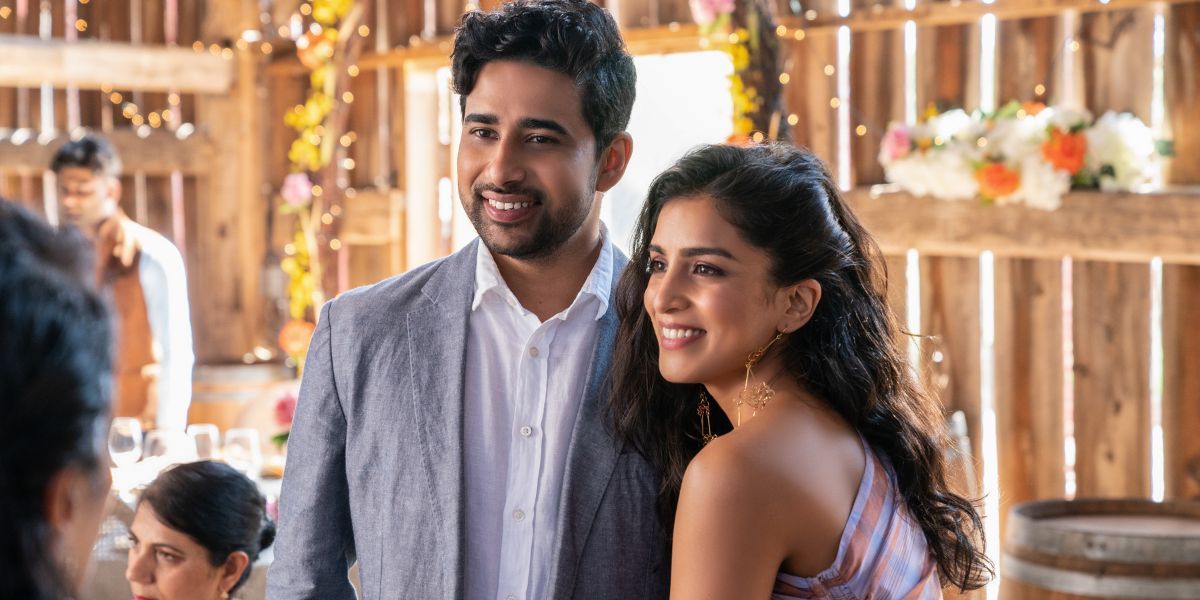 Run Time: 1 hr 37 min | Director: Tom Dey
Cast: Pallavi Sharda, Suraj Sharma, Rizwan Manji, Sean Kleier
Wedding Season follows Asha (Pallavi Sharda), whose mother desperately wants her to find a husband, so she agrees to go to every wedding on her mother's invitation board to stop her from meddling in her life. However, Asha doesn't want to get proposed to every weekend for the next three months, so she devises a plan to have Ravi (Suraj Sharma), a guy she had a bad date with, pretend to be her boyfriend to ward away the suitors. Writer Shiwani Srivastava sought to create a story based on the Indian-American dynamics in her family, and the movie gives an authentic peek into the life of the child of immigrant parents from India — and the pressures that come with that — from the perspective of someone who has lived through it.
Watch on Netflix
A Tourist's Guide to Love (2023)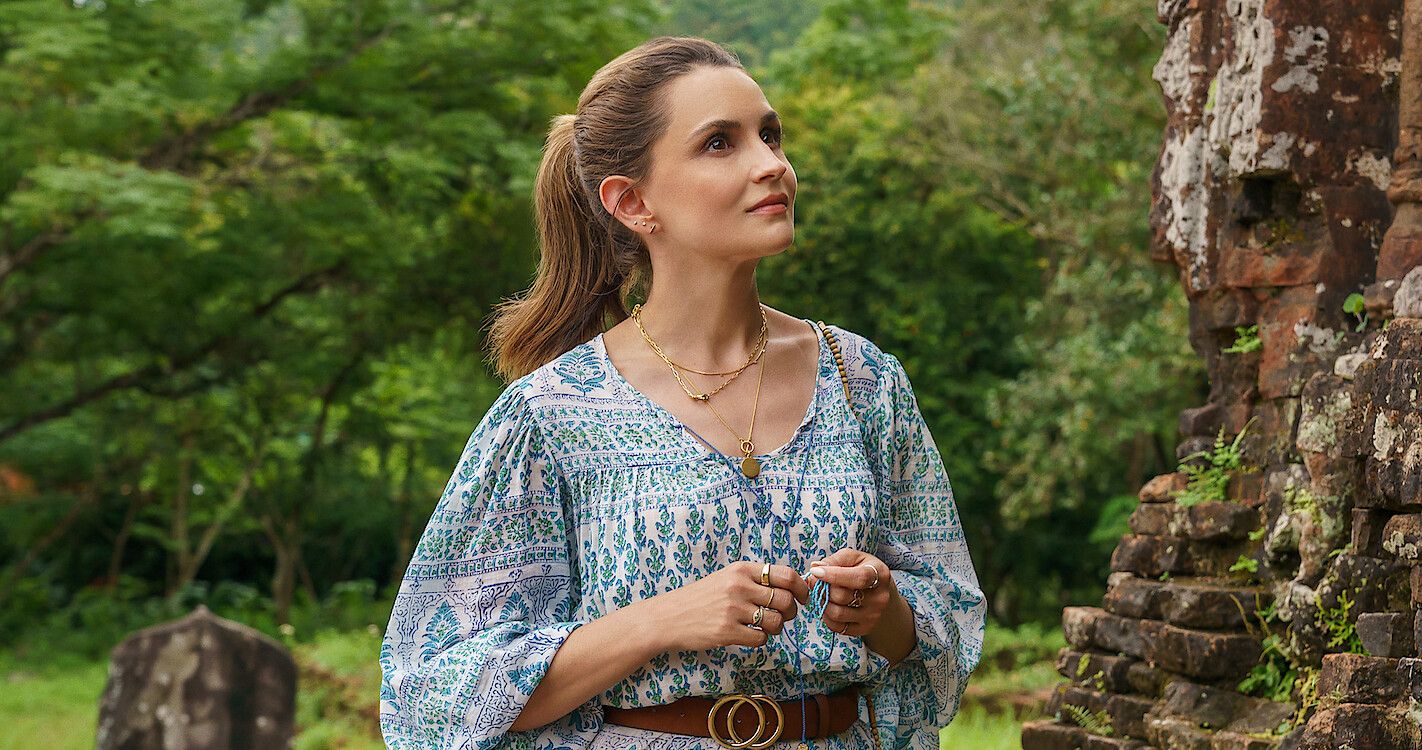 Run Time: 1 hr 36 min | Director: Steven Tsuchida
Cast: Rachael Leigh Cook, Scott Lý, Missi Pyle, Ben Feldman
Rachael Leigh Cook (She's All That) and Scott Lý star in A Tourist's Guide to Love by director Steven Tsuchida. A Tourist's Guide to Love follows an executive named Amanda Riley (Cook), who goes undercover across the world to Vietnam to learn about its tourism industry. There, she meets a charming and charismatic tour guide named Sinh Thach (Lý). Through a delightful story of resilience written by Eirene Donohue, A Tourist's Guide to Love dives headfirst into themes of heartbreak and second chances. Rounding out the cast of the cute romantic comedy are hilarious actors, including Ben Feldman and Missi Pyle. – Yael Tygiel
Watch on Netflix
Faraway (2023)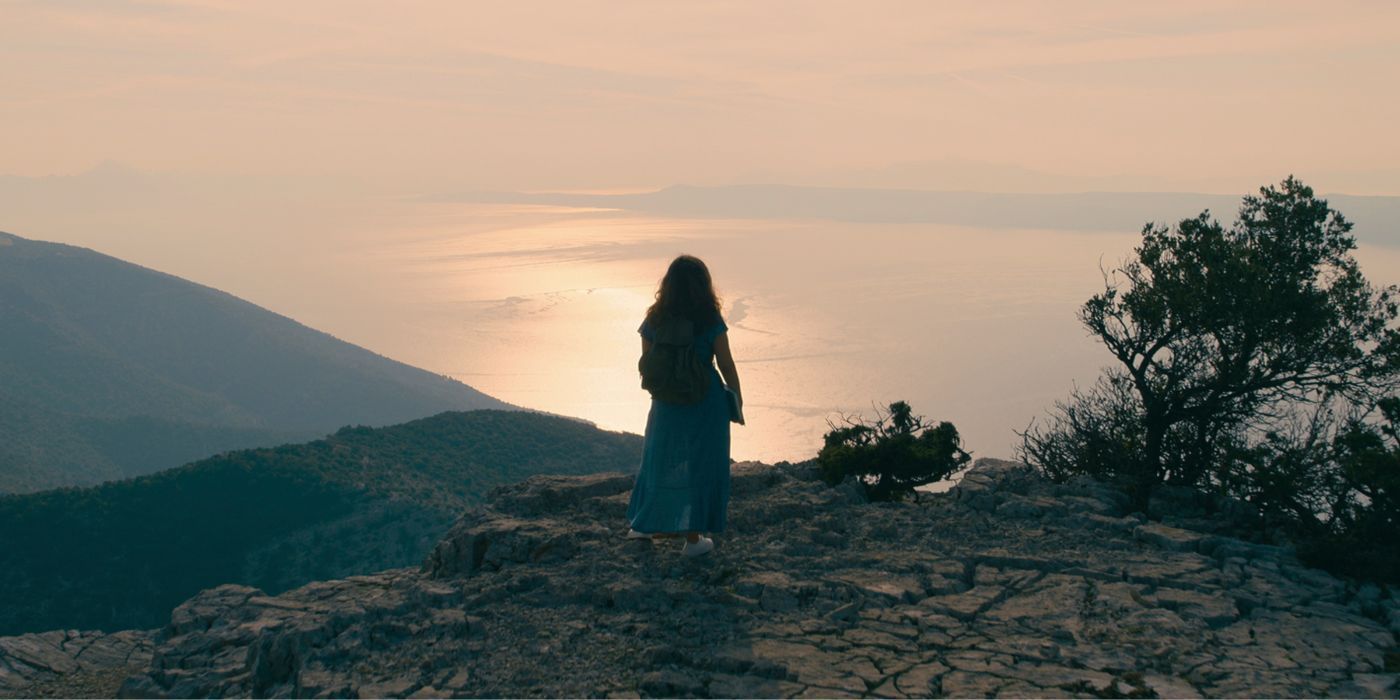 Run Time: 1 hr 49 min | Director: Vanessa Jopp
Cast: Naomi Krauss, Goran Bogdan, Adnan Maral, Bahar Balci
Faraway is a beautiful romance movie about self-discovery, reminiscent of Eat. Pray. Love. Directed by Vanessa Jopp and written by Jane Ainscough based on Alex Kendall's story, Faraway follows Zeynep, an overworked and overlooked woman who inherits a house her mother secretly purchased many years prior. Played by Naomi Krauss, Zeynep spontaneously embarks on a journey from Munich to a small Croatian island, leaving behind her family. In addition to a visually breathtaking scenescape, Faraway bakes in a relatable tale of finding inner peace and reigniting the joys of life. – Yael Tygiel
Watch on Netflix
Your Place or Mine (2023)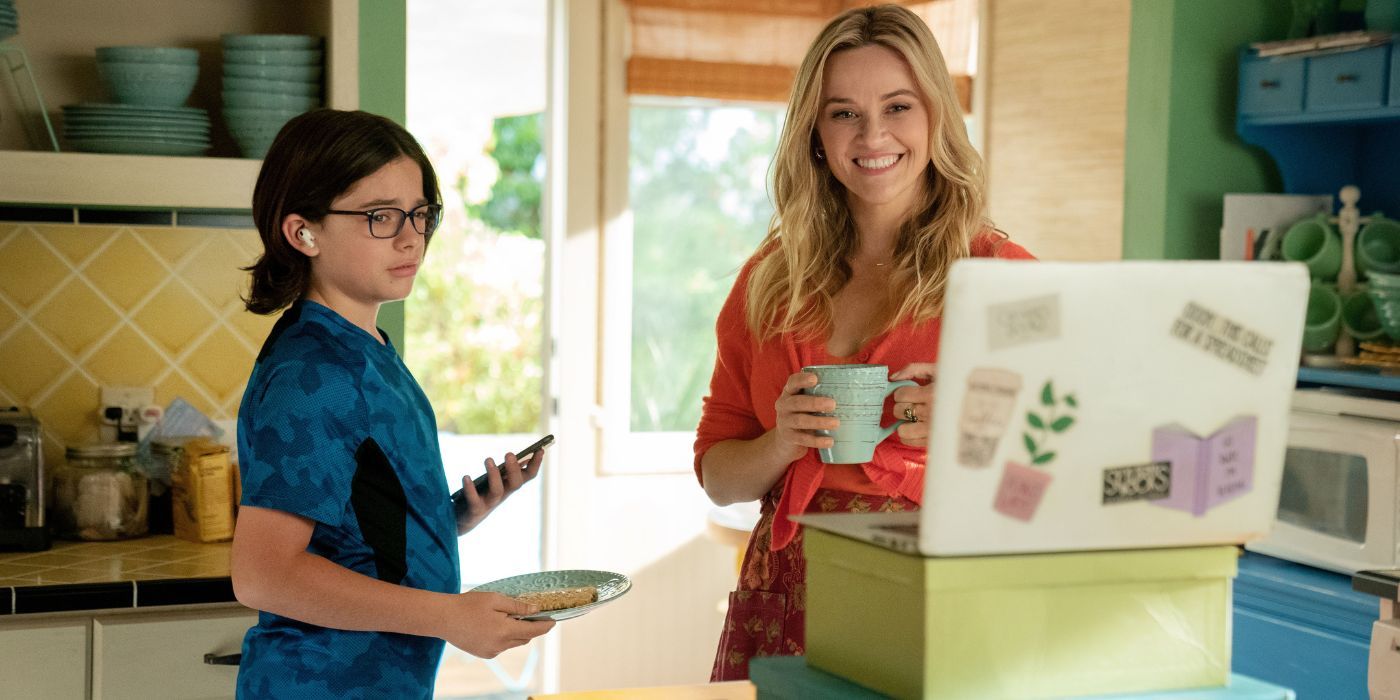 Run Time: 1 hr 49 min | Director: Aline Brosh McKenna
Cast: Reese Witherspoon, Ashton Kutcher, Zoe Chao, Jesse Williams
Sometimes you find that the thing you have been searching for has been right in front of you the whole time, and Aline Brosh McKenna's directorial debut film Your Place or Mine is just that thing. Reminiscent of iconic romantic comedies like When Harry Met Sally and You've Got Mail, we find long-distance best friends Debbie Dunn (Reese Witherspoon) and Peter Coleman (Ashton Kutcher) swapping cities and getting a taste of the other's daily struggles. While Peter takes care of Debbie's son in Los Angeles, Debbie pursues a dream of hers in New York. However, when Debbie falls for the smooth and handsome Theo Martin, played by Jesse Williams, it reframes their whole relationship in a way neither Debbie nor Peter could have seen. Your Place or Mine has a lot of heart and will also bust your gut with the incredible cast of comedians sprinkled throughout. – Tauri Miller
Watch on Netflix
Good on Paper (2021)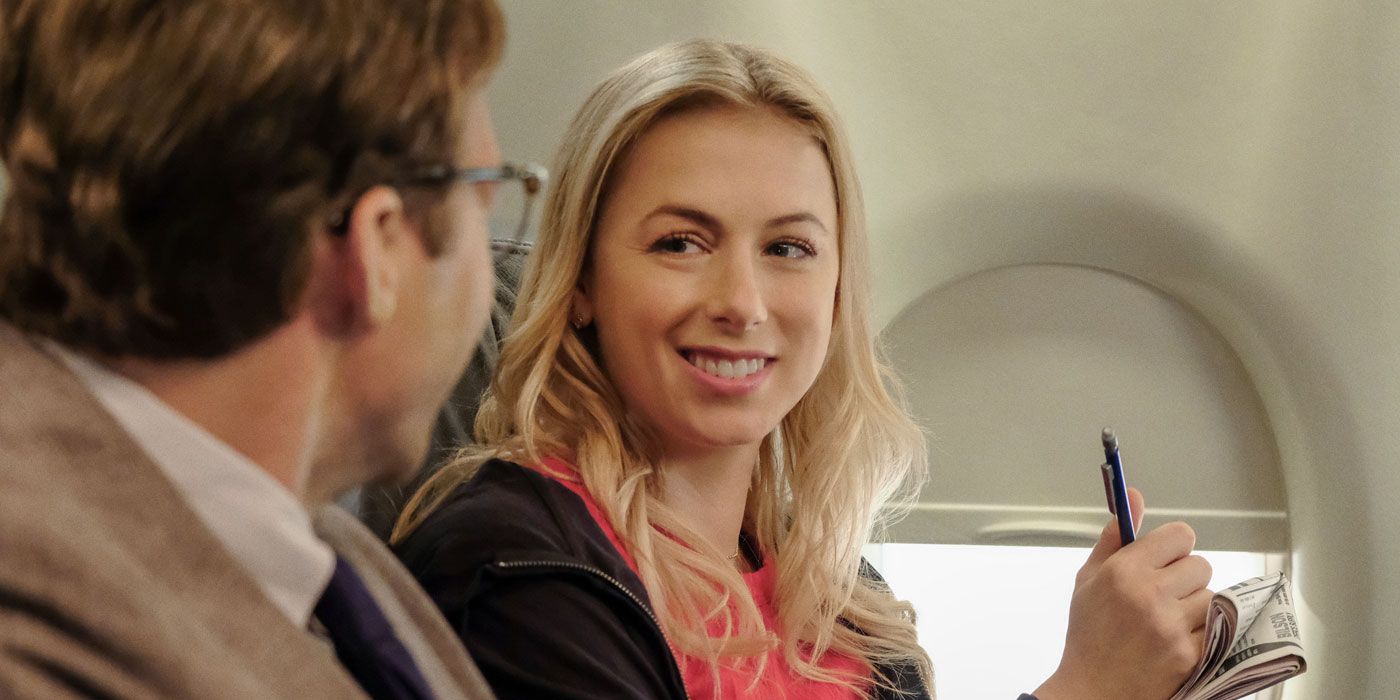 Run Time: 1 hr 32 min | Director: Kimmy Gatewood
Cast: Iliza Shlesinger, Ryan Hansen, Margaret Cho, Britney Young
Written by and starring comedian Iliza Shlesinger, Good on Paper is a romantic comedy about a stand-up comic named Andrea (Shlesinger), who meets Dennis (Ryan Hansen), a man who seems to check all her boxes. Marking Kimmy Gatewood's directorial debut, Good on Paper is a delightfully charming premise based on an unfortunate real occurrence in Schlesinger's life. Adapted into an awkward romantic comedy, Good on Paper is a carefully crafted hour-and-a-half beaming with chemistry for the entire cast, which includes legend Margaret Cho and GLOW alum Britney Young. Good on Paper transitions from a comedy routine to the screen by embracing the unconventional and finding humor in heartbreak and discomfort. – Yael Tygiel
Watch on Netflix
Grease (1978)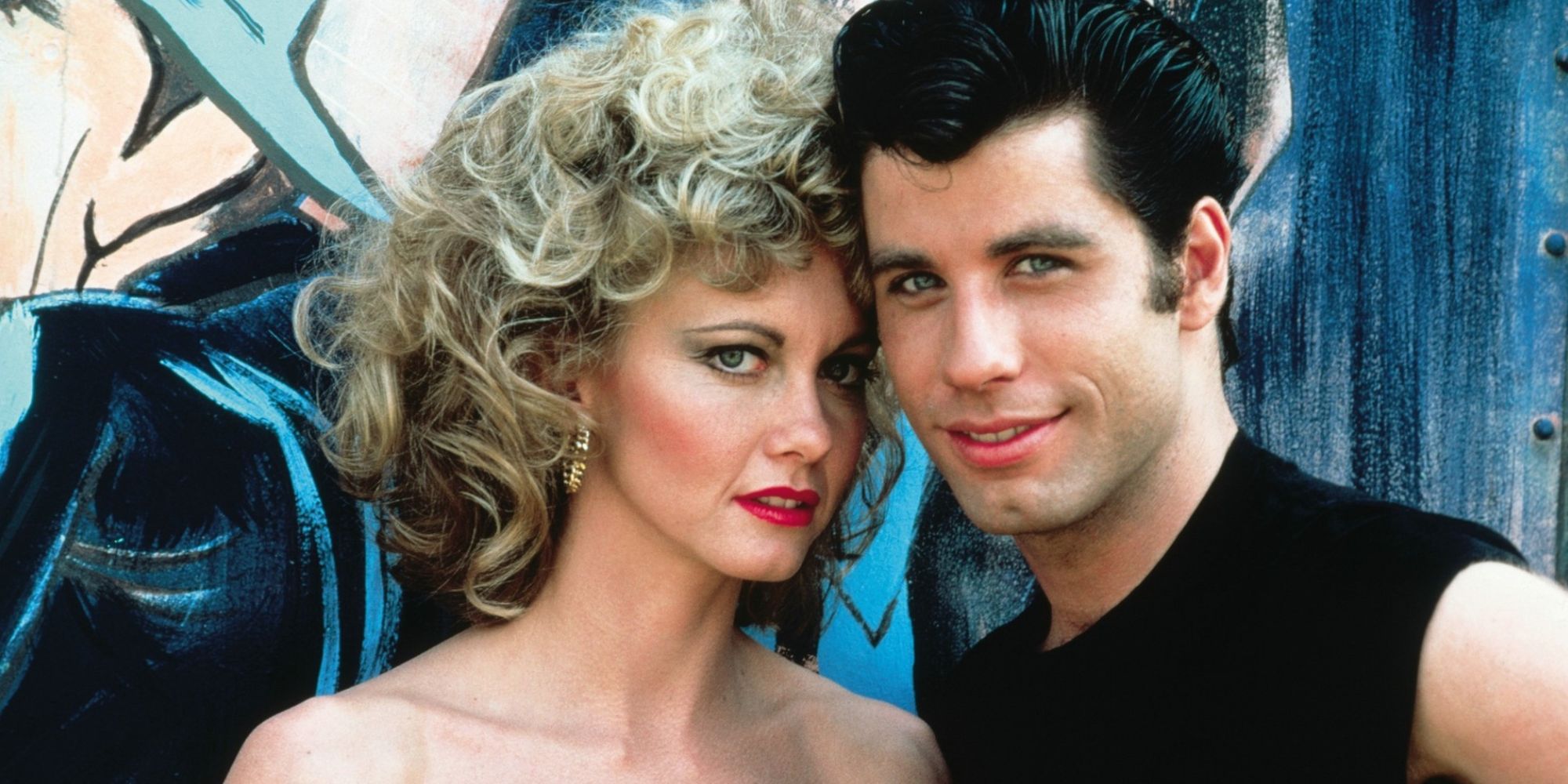 Run Time: 110 minutes | Director: Randal Kleiser
Cast: John Travolta, Olivia Newton-John
Danny Zuko (John Travolta) and Sandy Olsson (Olivia Newton-John) fall in love in the summer of 1958, but they couldn't be more different. Zuko is a greaser, and Olsson is a preppy girl. Will their love survive their social differences? Find out via songs you won't ever be able to get out of your head. ("Summer Nights," anyone?)
Watch on Netflix
The DUFF (2015)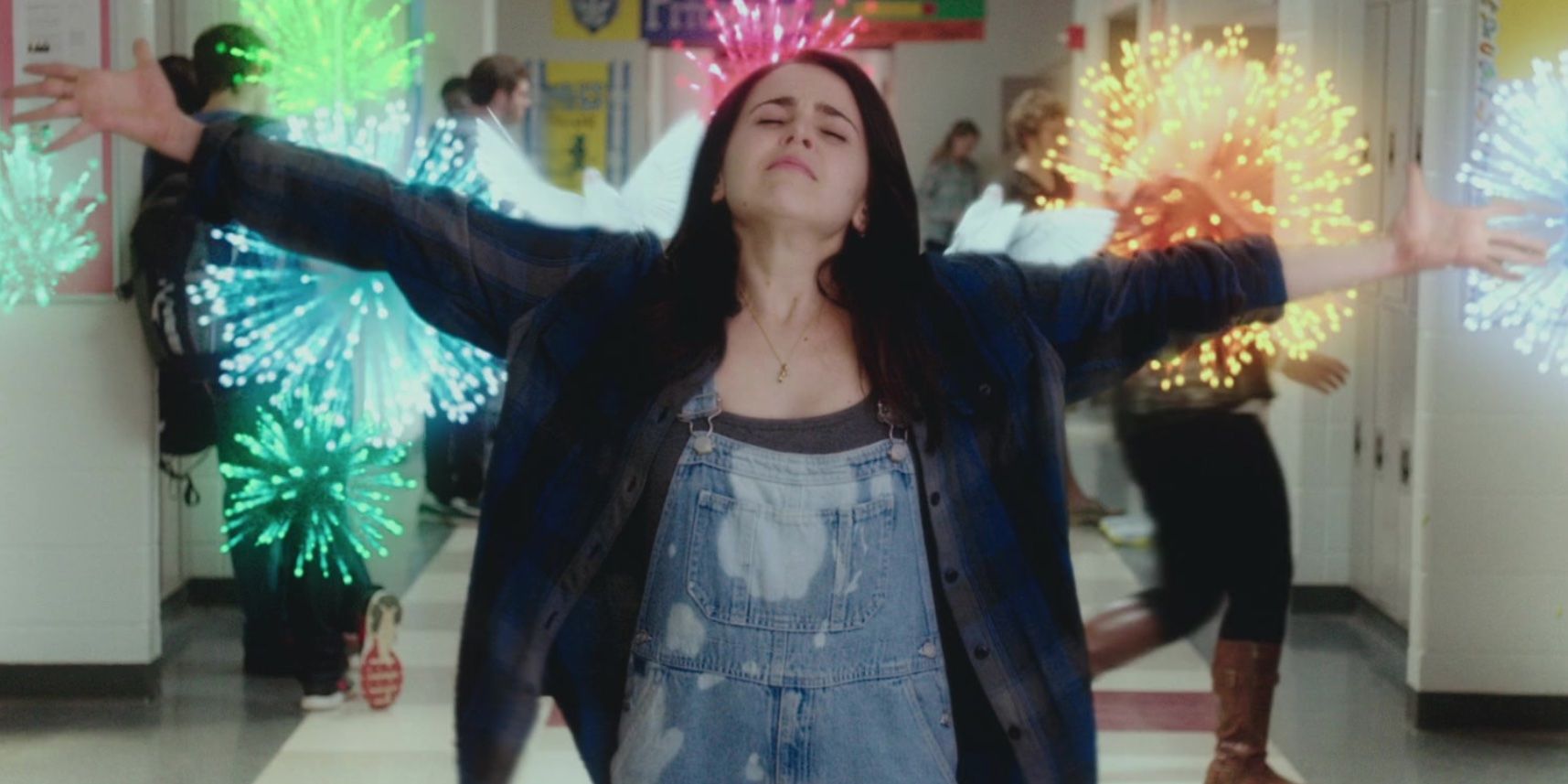 Run Time: 1 hr 50 min | Director: Ari Sandel
Cast: Mae Whitman, Robbie Amell, Bella Thorne, Bianca A. Santos, Skyler Samuels, and Ken Jeong
Life is good for Bianca (Mae Whitman) until she learns that her classmates have been secretly thinking of her as the DUFF — designated ugly fat friend — to her best friends Casey (Bianca A. Santos) and Jess (Skyler Samuels), popular girls who everybody wants to know (or sleep with). With a little help from her childhood best friend Wesley (Robbie Amell), Bianca reinvents herself and breaks free of the stereotype that has been thrust upon her in exchange for tutoring Wesley in science. Along the way, Bianca and Wesley grow closer and begin to fall in love as she begins to learn that appearances aren't everything and it doesn't matter what others think of you. The Duff is the perfect teen movie about finding yourself and finding love that, like the characters, exceeds expectations and becomes much more than it appears to be. — Jay Snow
Watch on Netflix
Where the Crawdads Sing (2022)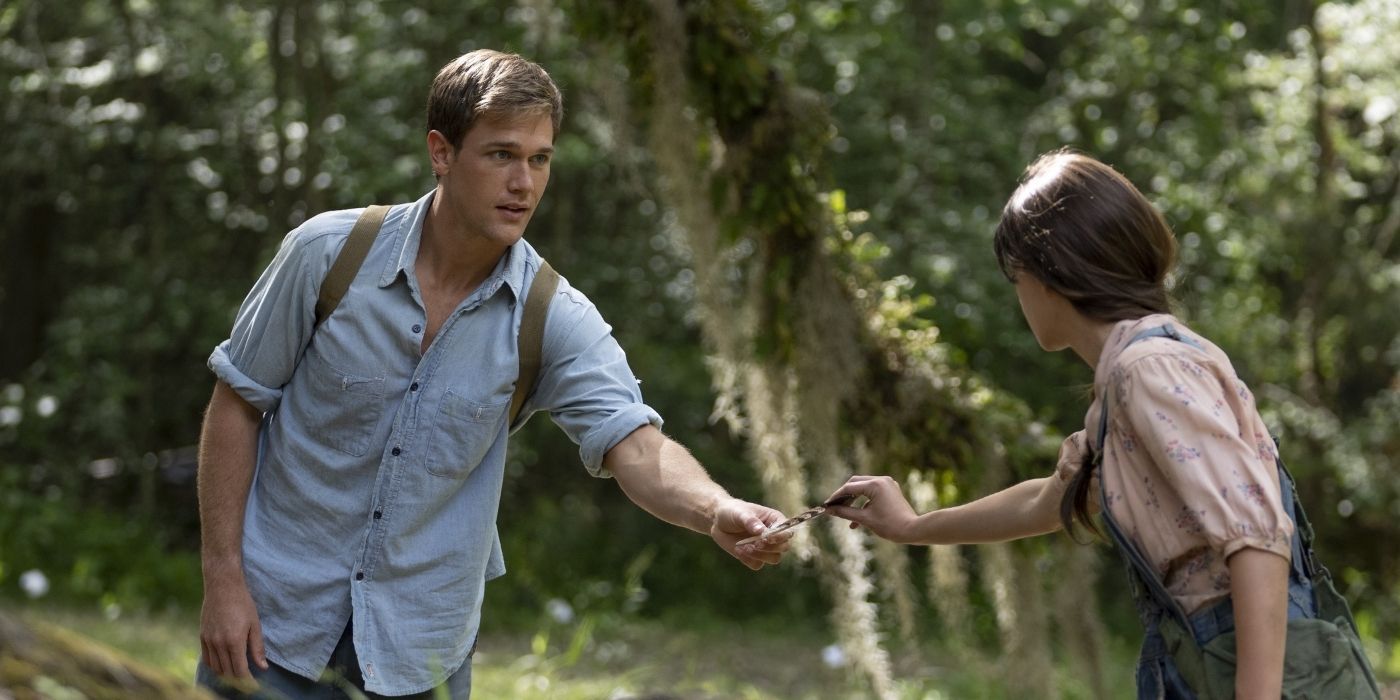 Run Time: 2 hr 5 min | Director: Olivia Newman
Cast: Daisy Edgar-Jones, Taylor John Smith, Harris Dickinson
Based on the novel by Delia Owens, Where the Crawdads Sing offers some mystery and thriller aspects along with the romance. The movie centers around a girl named Kya (Daisy Edgar-Jones) from childhood to young adulthood. Neglected yet determined, Kya raises herself in a poor North Carolina marshland. When a prominent local man is found dead, however, Kya finds herself the prime suspect and is tried for his murder. She also finds herself in a love triange with the town's golden boy Chase (Harris Dickinson) and the supportive Tate (Taylor John Smith). With beautiful cinematography and a compelling story, Where the Crawdads Sing is a solid romance with a dark twist. – Taylor Gates
Watch on Netflix
Holidate (2020)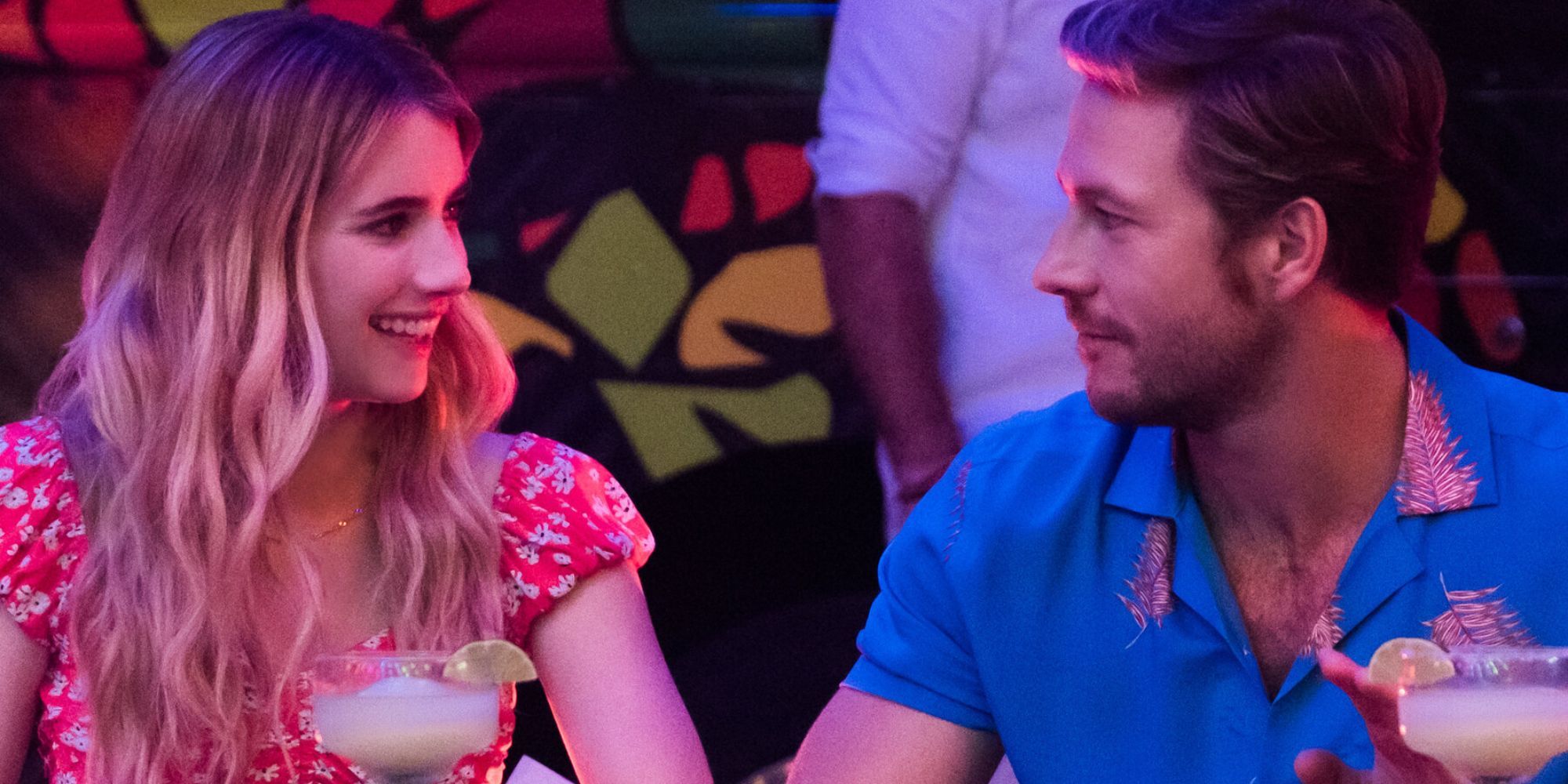 Run Time: 1 hr 44 min | Director: John Whitesell
Cast: Emma Roberts, Luke Bracey, Kristin Chenoweth, Frances Fisher
Emma Roberts (American Horror Story) stars alongside Luke Bracey (Elvis) in Holidate, an adorable romantic comedy that charmingly exposes the familial and societal pressures that come with being single. Through a delightful journey of finding love, Holidate builds on the iconic and often cringe-worthy holiday movie tropes, allowing the two single strangers at the heart of the movie to find unexpected attraction and genuine chemistry. Holidate is not only bursting with comedy and cute cliches but also star power, including the incomparable Kristin Chenoweth (Schmigadoon!). A romantic comedy to the core, Holidate brilliantly balances hilarity with heartwarming moments. – Yael Tygiel
Watch on Netflix
Look Both Ways (2022)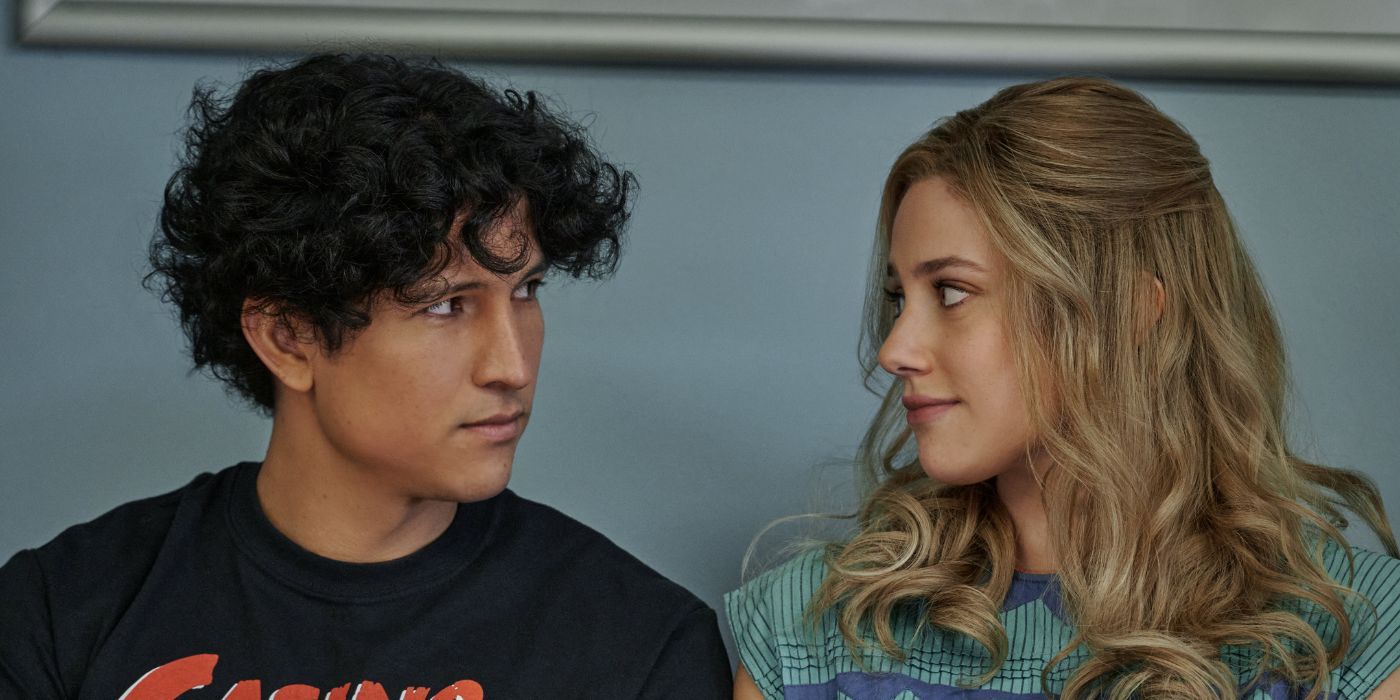 Run Time: 1 hr 50 min | Director: Wanuri Kahiu
Cast: Lili Reinhart, Danny Ramirez, David Corenswet, Aisha Dee
Look Both Ways is a funny, charming film that explores the notion of one decision having the power to change the trajectory of your life forever. After Natalie (Lili Reinhart) spontaneously sleeps with her friend Gabe (Danny Ramirez), she has a pregnancy scare on her college graduation night. The film follows two different paths: what her life would look like if the test was positive and what it would be like if it was negative. Look Both Ways tells equally compelling tales, and the focus on Natalie's career, in addition to the romance, is a refreshing change. – Taylor Gates
Watch on Netflix
Persuasion (2022)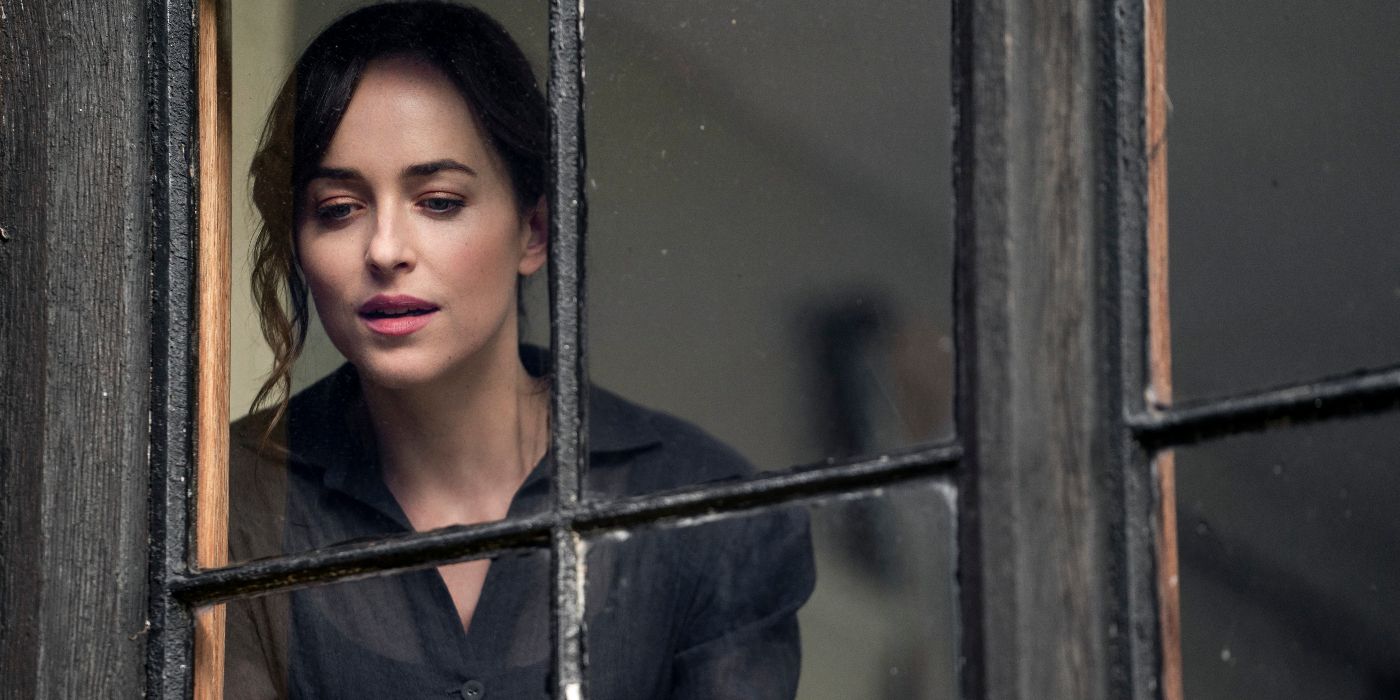 Run Time: 1 hr 47 min | Director: Carrie Cracknell
Cast: Dakota Johnson, Richard E. Grant, Henry Golding,
Based on the Jane Austin novel, Persuasion sees Dakota Johnson (Fifty Shades of Grey) as Anne Elliot, a heartbroken woman who is presented with a second chance at true love. Co-starring a brilliant British cast, including the incomparable Richard E. Grant (Loki) and Crazy Rich Asians' heartthrob Henry Golding, Persuasion is a classic romance story set in a bygone era. Gorgeously costumed and filled with breathtaking scenery and landscapes, Persuasion is a feast for the eyes, allowing director Carrie Cracknell to reveal a grounded story intended to tug on the heartstrings and warm the soul. – Yael Tygiel
Watch on Netflix
Love & Gelato (2022)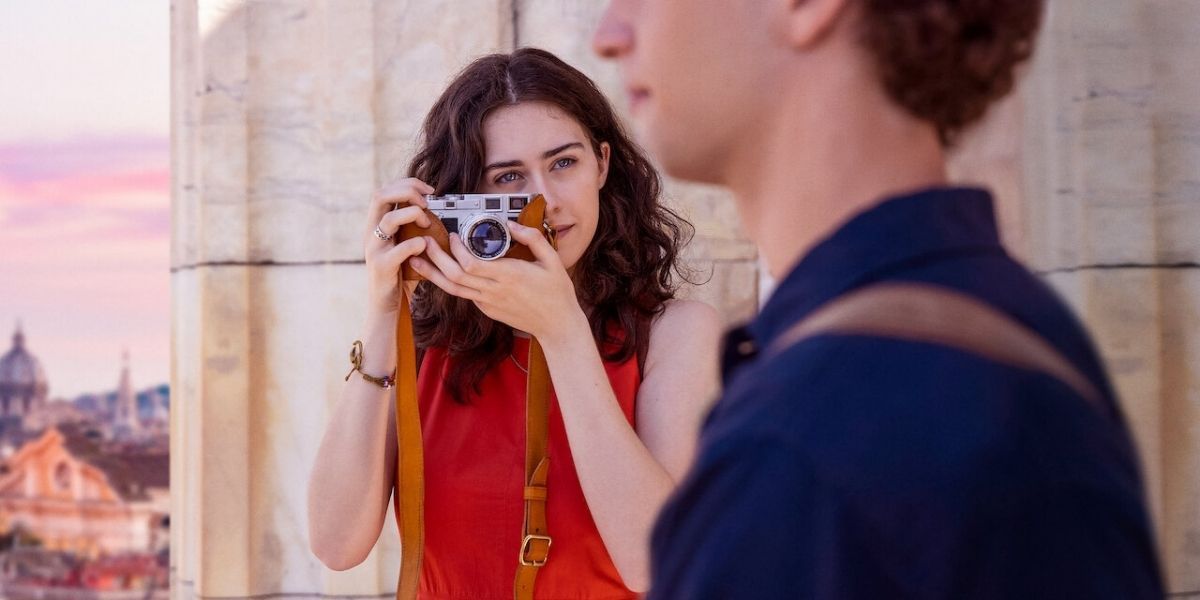 Run Time: 1 hr 50 min | Director: Brandon Camp
Cast: Susanna Skaggs, Tobia De Angelis, Owen McDonnell
Based on the best-selling novel by Jenna Evans Welch, Love & Gelato is an adorable rom-com sure to appeal to Emily in Paris fans or anyone just looking for a lighthearted watch. The movie follows Lina (Susanna Skaggs) as she ventures to Rome the summer before heading off to college. The film employs many beloved tropes of the genre – love triangles! Insta-love! An endlessly supportive bestie! – making it as sweet as its name. Bonus points for the beautiful cinematography showcasing Italy. – Taylor Gates
Watch on Netflix
A Whisker Away (2020)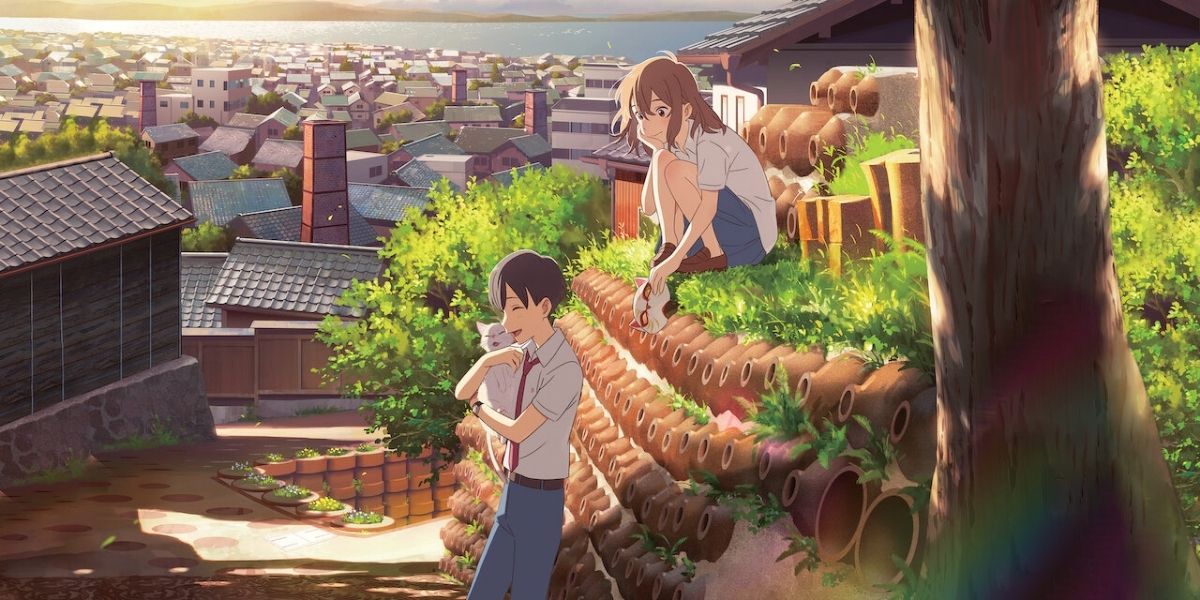 Run Time: 1 hr 44 min | Director: Junichi Sato and Tomotaka Shibayama
Cast: Mirai Shida, Natsuki Hanae, Hiroaki Ogi
The premise of A Whisker Away sounds absolutely ridiculous when you first hear it. Miyo Sasaki, a middle school girl, is in love with her classmate Kento Hinode. In order to get close to him, she uses a mysterious mask to transform herself into a cat. Exactly! Ridiculous, right? But appearances can be deceptive, which basically is the fundamental theme of this 2020 anime film. In fact, the movie's Japanese title translates to "Wanting to Cry, I Pretend to Be a Cat", which actually sums up the plot much better.
Once you get past the initial weirdness, A Whisker Away turns out to be a very endearing story that's as much about loving others as it is about loving yourself. Despite her bubbly exterior, Miyo is a deeply unhappy girl who desperately wants to find a sense of belonging. All the stuff with the cats just provides a cute, whimsical, and visually brilliant vehicle to help her find what she is looking for. There's beautiful artwork, well-crafted characters, and a genuinely heartwarming story at the core of A Whisker Away, making it a must-watch for fans of the romance genre. — Remus Noronha
Watch on Netflix
To All the Boys I've Loved Before (2018)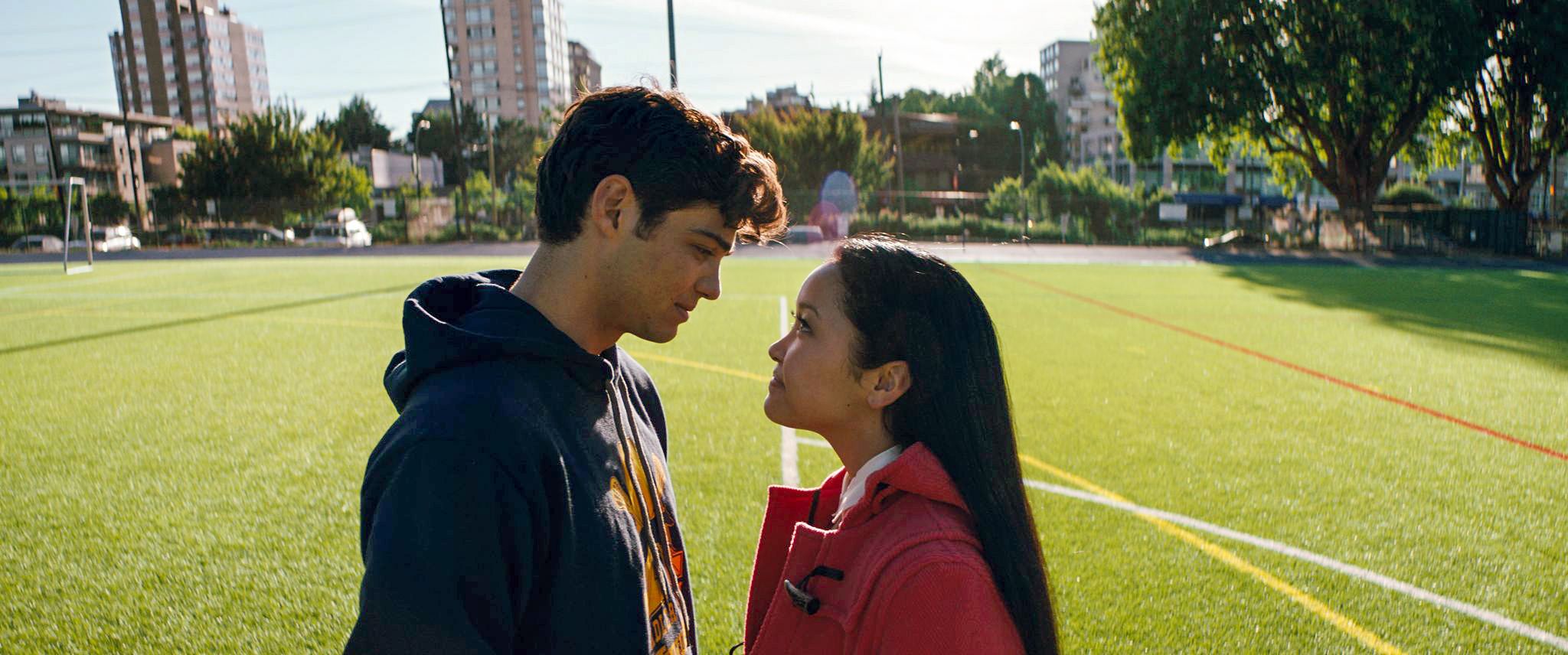 Run Time: 1 hr 39 min | Director: Susan Johnson
Cast: Lana Condor, Janel Parrish, Anna Cathcart, Noah Centineo
If you're looking for a fun, sweet, YA romance to brighten your day, you won't do much better on Netflix than To All the Boys I've Loved Before. Based off the novel by Jenny Han, the story follows Lara Jean (Lana Condor), a teenager whose worst nightmares are realized when five letters she wrote to her secret crushes are sent out without her knowledge. When she's confronted by her old crush Peter (Noah Centineo), she's afraid it could get in the way of her current crush Josh (Israel Broussard), so Lara Jean and Peter resolve to fake a relationship, so they can get with whom they really want to be with. Naturally, pretending to be together starts to create real feelings between the two. The film is a joy from start to finish, letting you relive a time when who "liked" you was the most important thing in the world, but without any of the trauma high school entails. Though the sequels aren't as excellent as the first film, the entire To All the Boys trilogy is now available on Netflix. —Matt Goldberg
Watch on Netflix
Set It Up (2018)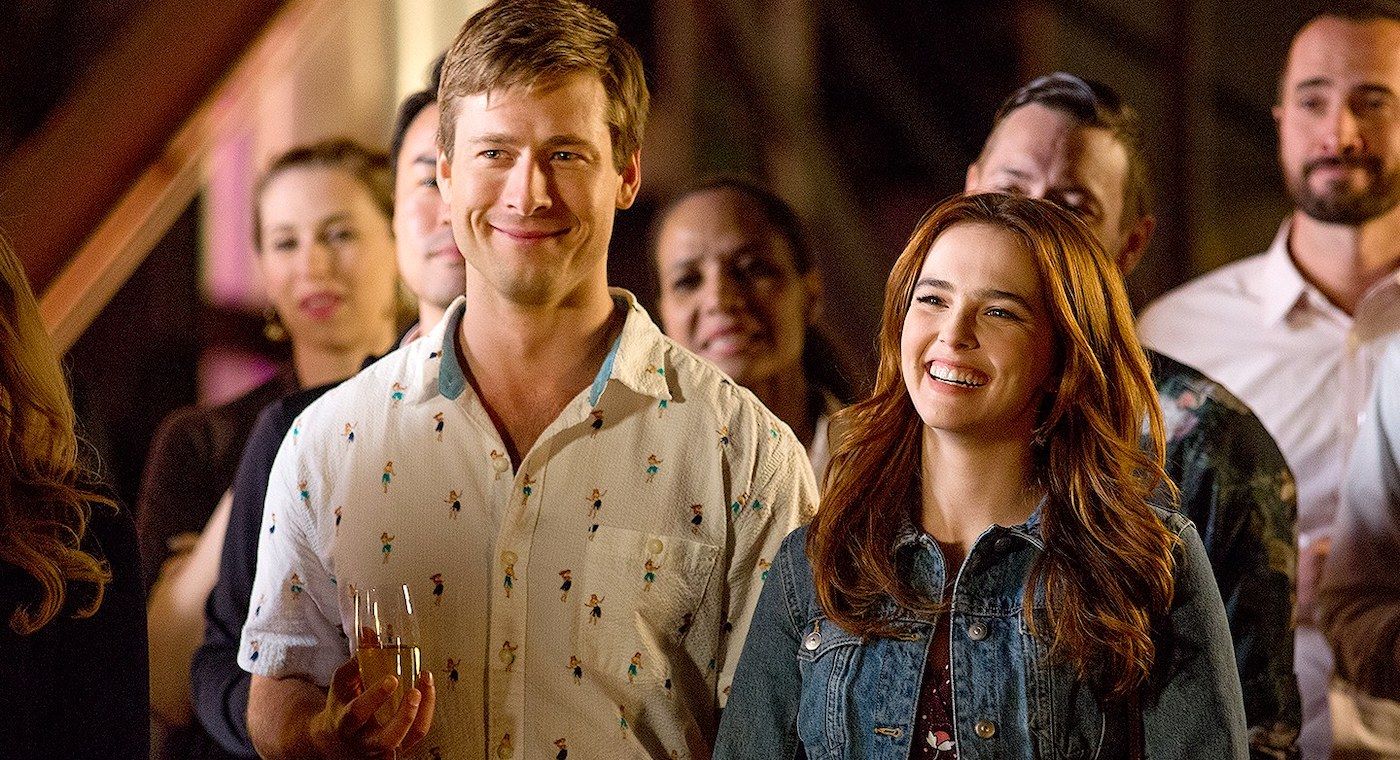 Run Time: 1 hr 45 min | Director: Claire Scanlon
Cast: Zoey Deutch, Glen Powell, Lucy Liu, Taye Diggs
If you're looking for a charming romantic comedy, but don't want to rewatch something from a previous decade for the umpteenth time, you should definitely give Claire Scanlon's charming Set It Up a look. The plot follows two beleaguered assistants (Zoey Deutch and Glen Powell) who decided to set up their bosses (Lucy Liu and Taye Diggs, respectively) in order to just get some precious free time away from their demanding jobs. However, with all their scheming, they start to fall for each other. You can see the rom-com beats coming from a mile away, but they're done so well and so effectively that you won't mind. Plus, the film sizzles thanks to the outstanding performances from the dazzling Deutch and Powell, who should be the streaming generation's Meg Ryan and Tom Hanks. — Matt Goldberg
Watch on Netflix
Let It Snow (2019)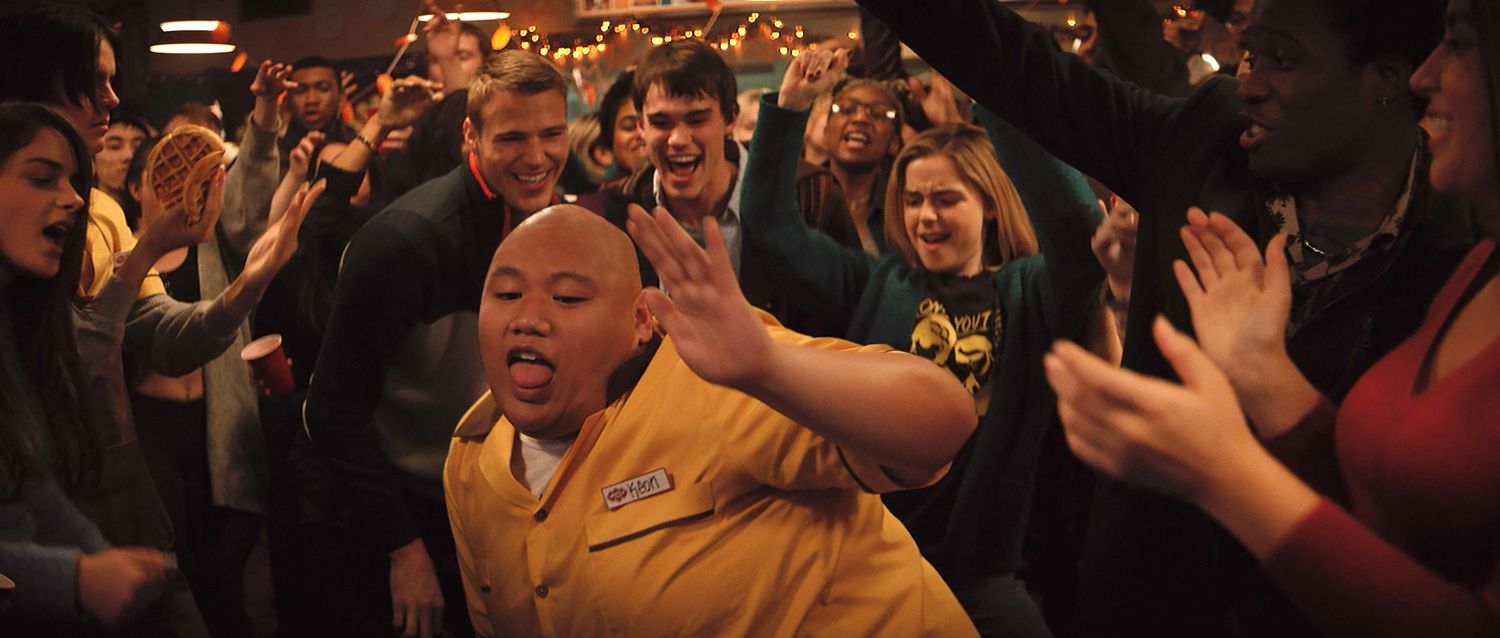 Run Time: 1 hr 33 min | Director: Luke Snellin
Cast: Isabela Merced, Shameik Moore, Liv Hewson, Odeya Rush
If you're in the mood for some seasonal romance, Netflix delivered a bit of a Love Actually for the teen set with Let It Snow, a breezy holiday rom-com that finds a series of overlapping love stories on one fateful Christmas-season snow day. It's a sweet film from top-to-tail, as interested in the dramas of teen friendship and domestic struggles as it the blossoming romances, and it's filled with delightful performances from a knockout cast of young up-and-comers. A lot of the Netflix Christmas romances follow in the Hallmark Channel vein, and absolutely no judgment if that's your preferred thing, but for those who want an old-fashioned feel-good holiday romance, Let It Snow is just the ticket. — Haleigh Foutch
Watch on Netflix
Source: https://dominioncinemas.net
Category: Netflix