Editor's Note: The following contains spoilers for Only Murders in the Building, Season 3, Episode 6
Only Murders in the Building is operating a lot like a serious game of chess right now: keeping its big guns on the back burner only to strike right when the iron's perfectly hot. The only problem is that Only Murders in the Building has decided to play things a little too defensively, leaving its secret weapons to sit idly. And it's biggest secret weapon of them all? Paul Rudd.
Perhaps it's in an effort to not overshadow the main characters of Charles (Steve Martin), Oliver (Martin Short), and Mabel (Selena Gomez), but still — what's the point of having a stocked arsenal of heavy hitters if you won't even use them to their full potential? Rudd joined the crew at the tail end of Season 2, only to be killed off as soon as the curtains opened in Season 3. Sure, we've seen him here and there in flashbacks and after he rose from the dead (and then promptly died again), but for as much as his character has been hyped up, we haven't received an equal amount of air time for the character.
'Only Murders in the Building' Season 3 Needs More Paul Rudd
In the series, Rudd plays Ben Glenroy, who's starring in Oliver's newest play, Death Rattle, though he doesn't get to give much of a performance on opening night as he collapses on stage from an apparent poisoning. Though he was pronounced dead promptly after his collapse, Ben miraculously comes back to life, though only to die once again, this time in a bloody fashion right through the elevator shaft in the Arconia — and right in front of Charles, Oliver, and Mabel.
see more : The True Story Behind 'Love and Death': Who Is the Real Candy Montgomery?
Ben is a bit of a pompous, selfish jerk, sure, but Rudd plays him in a way that makes the character lovable despite his at-times biting words and rough exterior. Basically, he's a perfect, lovable villain for a show like Only Murders in the Building. In many ways, he's a great balance for the more kind-hearted main characters of Charles, Oliver, and Mabel, who are thrown off by Ben in their own respective ways. Charles and Ben — who are both in Death Rattle — are constantly butting heads over a prior slight, while Oliver overlooks Ben's faults for the sake of his play's success. Mabel, on the other hand, is both mildly attracted to and jealous of Ben, though mostly for taking up all of Charles and Oliver's time, leaving her with no one to solve local murders and create podcast episodes with.
The problem is, that's just about all we know about Ben — and it's just about all we've seen of him, too. He still pops into flashbacks and other smaller remembrances like a little church mouse peeking its head into the room, but aside from those moments, we're seriously lacking in the Paul Rudd department. Maybe it's the fact that his character seems to have a lot more to say for everything that really went down, or perhaps it's how Paul Rudd manages to charm the pants off of everyone who watches him no matter the film or show — either way, we're definitely in need of some more Ben Glenroy on Only Murders in the Building.
RELATED: 'Only Murders in the Building' Season 3 Stands Out From the Others for This Reason
Meryl Streep Also Deserves More Attention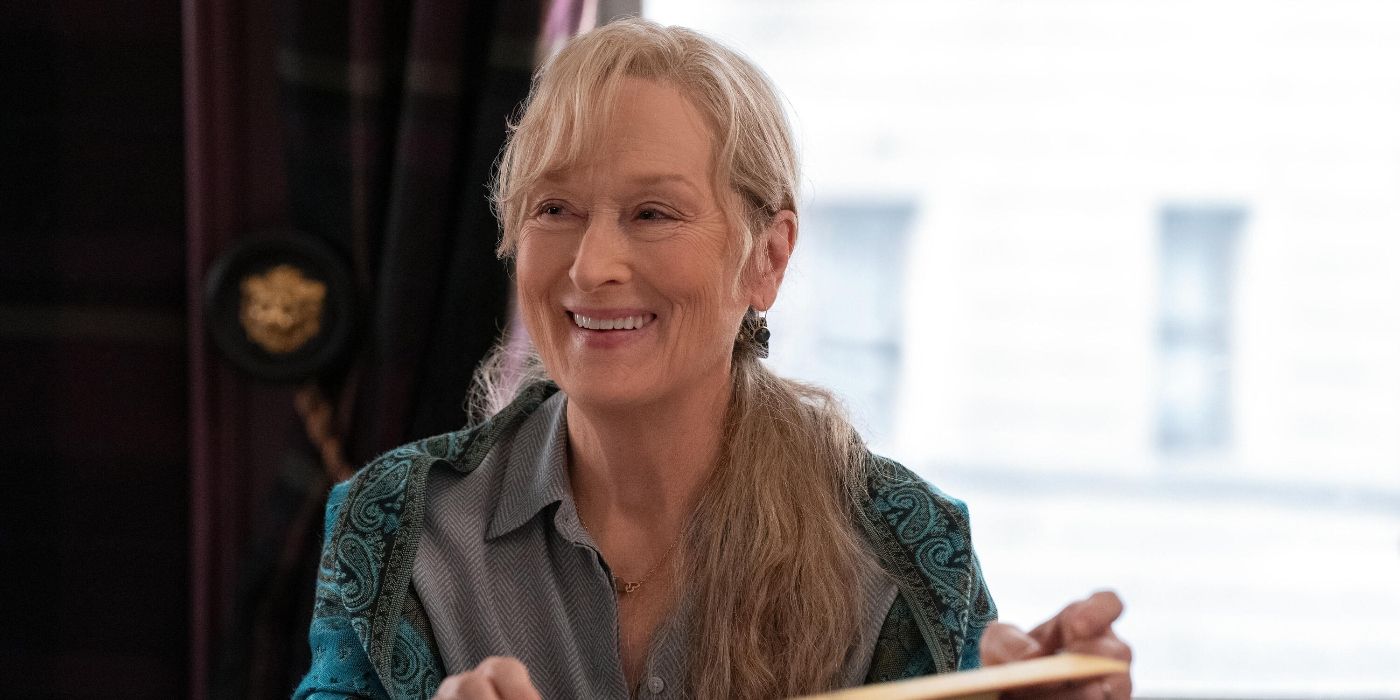 see more : What To Expect From 'Interview With the Vampire' Season 2 According to the Books
One of the greatest parts about Only Murders in the Building is the built-in community that comes with a series set inside an apartment building, and that includes all the quirky neighbors who inhabit the Arconia. Our beloved neighbors like Uma (Jackie Hoffman) and Howard (Michael Cyril Creighton) have become as integral to the feel of the series as Charles, Oliver, and Mabel themselves. However, we've seen significantly less of Uma as the seasons have gone on, with her getting less and less screen time since the first season, which is a disservice to just about everyone involved. Howard has gotten quite a bit more screen time, though, as he became significantly involved in the production of Death Rattle with Oliver. When we heard that the Meryl Streep would be joining the crew, we knew we'd be in for quite the show, as they couldn't possibly squander her like they did with Uma; unfortunately, we were wrong about that, as well.
Streep portrays the unlucky actress, Loretta, who finally nails an audition and joins the cast of Death Rattle. She might have some trouble finding the right accent for her role, but as a whole, she's got some real acting chops, and she has Oliver to thank for finally seeing the potential in her. Just like with Ben, however, Streep's character isn't getting nearly enough screen time as she deserves; Loretta is an outstanding, ominous oddball, yet we really only get a few hints of her per episode, and the episodes themselves are already short enough to begin with.
Perhaps Only Murders in the Building is worried that an actor like Streep might overshadow some of the other characters, but by limiting her time on screen, they're actually drawing more attention to the fact that she's on the show in the first place, as we all keep wondering just why we're not seeing more of her. The same goes for Rudd, who is definitely dipping into a new chapter for himself by appearing in a television show for the first time in a long while — but because we're so excited to have him join the crew, it's a disservice to hold him back.
Overall, Only Murders in the Building needs to try spotlighting characters like Ben and Loretta (and Uma) as opposed to keeping them on such a tight leash; letting them have just a little more screen time wouldn't take away from the bond that Charles, Oliver, and Mabel have. Instead, it would enhance the dynamic as Ben and Loretta are actually able to bring out a million different sides of our favorite murder-solving trio. Sometimes, it's the smaller characters who put the finishing bow around a series, and for a show like Only Murders in the Building, it's always operated that way. Let the little guys (with big names) shine a little more — it's what gives the series its heart, and it's why we all loved Only Murders in the Building in the first place.
Source: https://dominioncinemas.net
Category: TV FEATURES