There have been an absolutely ridiculous amount of Stephen King TV adaptations (not that we're complaining!), but the very best of them all would still have to be the first — the Salem's Lot miniseries from 1979. Salem's Lot was huge, scaring the crap out of audiences, and it left a massive impact on the genre of horror moving forward. This shouldn't come as a surprise to anyone, considering the two-part miniseries was directed by Tobe Hooper, the mastermind behind the original The Texas Chain Saw Massacre (and its first sequel). Between its atmosphere, fantastic cast, memorable set pieces, and killer antagonist in Kurt Barlow (Reggie Nalder), you'd be hard-pressed to find a vampire movie or TV show in the last 50 years that has left as big a mark. Not only that, this TV miniseries has a handle on King's signature tone and feel that hardly any other TV adaptations have had. Salem's Lot isn't just great, it's the best King has ever been on TV.
you are watching: The Best Stephen King TV Adaptation Was Also the First One
For decades now, the writings of Stephen King have been a goldmine for filmmakers everywhere. Time and time again, his novels and short stories have served as a jumping-off point for directors and writers to scare the life out of audiences everywhere. While movies have been steeped in the author's riches, the small screen has felt his presence just as much. TV miniseries in particular have brought several of his works to the homes of horror fans over the years. The 90s saw a boom in these TV adaptations, with The Stand, The Langoliers, and The Tommyknockers all hitting cable and turning out massive audiences. Even The Shining received a small-screen do-over … and it's not great! But the same cannot be said of Salem's Lot, which set a bar no follow-up King miniseries has managed to reach.
RELATED: Don't Sleep on This Underrated Performance in a Stephen King Movie
What is 'Salem's Lot' About?
Salem's Lot first premiered as a two-part miniseries in 1979. This Tobe Hooper-directed classic was adapted from King's sophomore novel of the same name, released just four years prior. Like its source material, the story follows Ben Mears (David Soul), a writer who returns to his hometown of Jerusalem's Lot in search of inspiration for his next novel. When he returns, he is not only faced with his traumatic past, he is met with the presence of a sinister vampire. With the help of Susan Norton (Bonnie Bedelia) and Mark Petrie (Lance Kerwin), Mears must do what he can to stop the vampires from taking over the town.
see more : 'Ahsoka' Episode 5 Recap: Chasing the Ghosts of Better Stories
Like the novel, Salem's Lot begins in a bizarre flash-forward to Mears and Petrie in Guatemala, kicking off the story in a way that deadens some of the story's stakes immediately, at least for two of our main characters. That being said, since the miniseries starts the same way as the novel, Hooper and company are just being true to what they're pulling from. Thankfully, only about two minutes are spent in this flash forward, and we're then launched back to when Mears first drives into his hometown. As soon as we enter Salem's Lot, that feeling that only King's novels can bring washes over us. There isn't a cloud in the sky, the Maine countryside is beautiful, and a small town is nestled off in the distance. Underneath it all, there's an uneasiness that's felt looking down on Salem's Lot. This might be a little ham-fisted with the very on-the-nose score that kicks in with that first establishing shot, but that only makes things more fun.
Small Town Characters Are Deeply Important to 'Salem's Lot'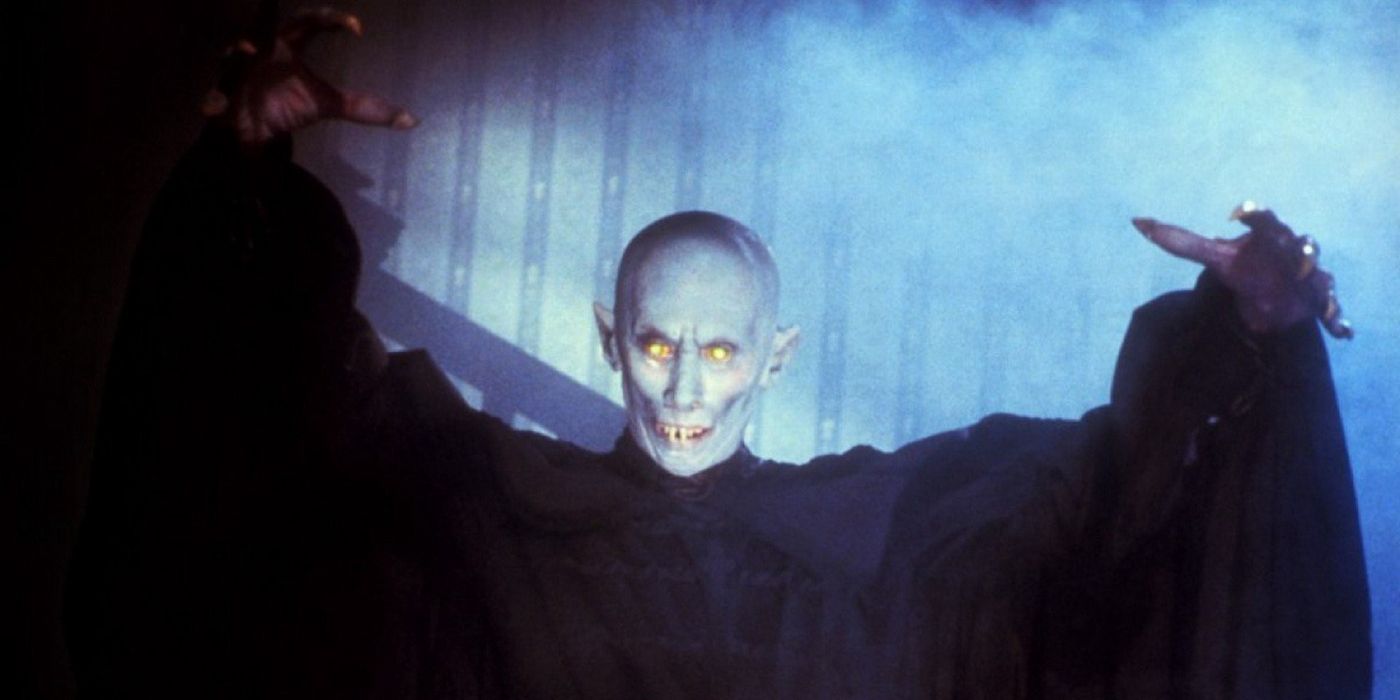 From there, Hooper proves himself to deeply understand King's small-town storytelling. Salem's Lot doesn't have the constraints of a feature-length movie. By being a miniseries, it has more room to meander and explore the shadowy corners of this town and the people who inhabit it. We don't just follow Mears and Norton as their romance blossoms, we also get to drop into Mark Petrie's quiet home life and watch as his father (Joshua Bryant) challenges his creative dreams, while also spying on Larry Crockett and Bonnie Sawyer (Fred Willard and Julie Cobb) as they indulge in their affair and catching Cully Sawyer (George Dzundza) as he kills a dog in a graveyard.
Every side of small-town life in a King novel is seen here. Just like living in a tiny community, the three-hour runtime allows you to get to know everyone in town. It also gives Hooper room to explore Mears' fear of the Marsten House and detail his backstory more than a two-hour movie might. Salem's Lot is not a minute too long. It earns every minute of its length and only better serves its novel by letting the story breathe. As we get to know everyone in Salem's Lot, we also get to see what a wonderful cast this movie has. Soul is both wonderfully charming and perfectly skeptical as Ben Mears. Most non-A-listers from this era might have played the part a bit hammier, but Soul lives up to his name — the man brings soul to our protagonist! Bedelia does what she can in the role of Susan Norton, but isn't given nearly as much to do as her novelistic counterpart. Still, she's great in the scenes that she's given. Mark Petrie is in a similar boat as Bedelia, not getting nearly as much room to shine as Soul, but for a child actor, he kills the screen time that he has. It's the smaller roles that really pull this movie together, though. Fred Willard, Julie Cobb, and George Dzundza all round each other's scummy qualities out in the first hour of the movie, while folks like Geoffrey Lewis as Mike Ryerson and James Gallery as Father Callahan bring different small-town personalities to life perfectly.
But the most iconic character in all of Salem's Lot is Kurt Barlow, the Nosferatu-like vampire who stalks and preys upon the townspeople. Let's get this out of the way, Reggie Nalder isn't tasked to give a dramatic performance in the slightest. That said, his physicality as Barlow is wonderfully ghoulish. The moments when Barlow is on-screen are pretty goofy, but he's just so much fun. His design might be entirely steeped in Count Orlok's from Nosferatu, but better that than a cheesy Bela Lugosi Dracula look. Even the recent Dracula design in The Last Voyage of the Demeter seems to pull directly from Salem's Lot, even more so than Orlok. His familiar, Richard Straker (James Mason), is great as well. He plays the role with just enough slime and worminess without falling into parody and instead keeps you wondering what in the world he could be hiding.
'Salem's Lot' Shows a Different Side of Tobe Hooper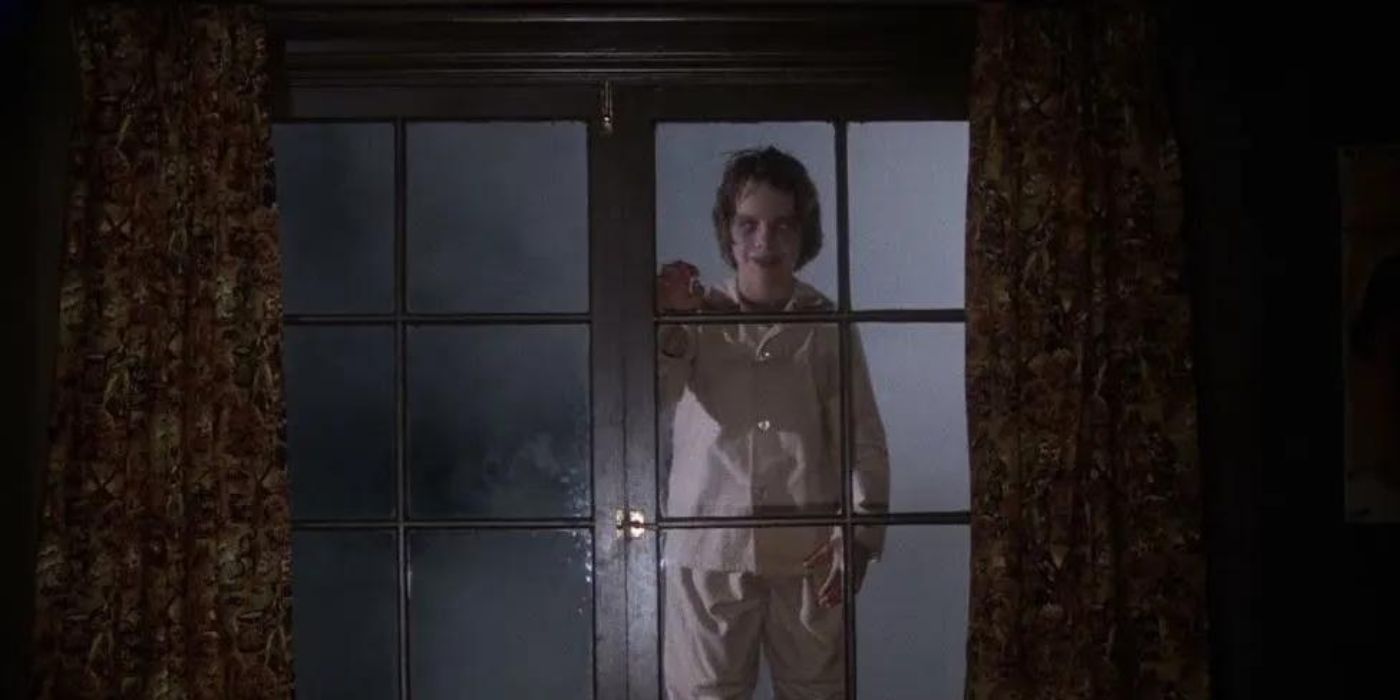 When you think about the fact that Tobe Hooper directed Salem's Lot, it feels a bit strange, but honestly makes you commend the man for being able to adapt so well to a different kind of scary. TV horror can't deliver the traumatic nightmares of something like The Texas Chain Saw Massacre, but that's not really what Salem's Lot needs. Hooper proved with his earlier film that he had a great hold on atmosphere, and he was able to bring that same skill to his King adaptation. Hooper handles the unnerving atmosphere of Salem's Lot as a town perfectly and knows exactly how to pull the paranoia out of his actors. The ghoulish, more subdued fears of Salem's Lot are clearly something that he pulls from again a few years later in Poltergeist. I would not be shocked if Spielberg saw Hooper's work here and picked him for that job because of it.
Every now and then, he's given the room to do what he does best and delivers fun little scary set pieces. If you know anything about this movie, besides probably knowing Barlow's vampire design, you probably know the scene when Danny Glick (Brad Savage) taps on Mark Petrie's window in the middle of the night. The movie has other standout scenes as well, with the images of Mike Ryerson whispering "Look at me…" and Cully Sawyer discovering his wife's affair being two very different kinds of intense. The finale gives you every creepy thing you might want in a vampire movie, too, so make sure you stick around through for the whole three hours. Salem's Lot goes out with a bang.
There's no better Stephen King TV adaptation than Salem's Lot. In the decades since its release, too many of these adaptations would rely on terrible effects, odd casting choices, and bloated runtimes for projects that didn't need them. If only they understood their source material as well as Hooper and kept things classy in the way that the Salem's Lot miniseries did. If that eventual remake ever does end up coming out, let's hope it does justice to King's novel, just as the miniseries back in 1979 did.
Source: https://dominioncinemas.net
Category: TV FEATURES