Editor's note: The below contains spoilers for Season 2 of The Wheel of Time.
Longtime viewers of the Prime Video series The Wheel of Time may have been shocked to meet a new face behind one of their favorite characters. First portrayed by Barney Harris in Season 1, Mat Cauthon is now being played by Irish actor Dónal Finn in the series. Recasting a character is tough, though many long-running TV shows have had to do it. It's even harder to recast a leading role like Mat, especially one that laid the groundwork for the character in the first season — yet, thankfully, this recasting works on many levels. The character of Mat Cauthon has perhaps the most drastic character arc of all the Emonds Field Five so far. The Wheel of Time Season 2 does not dwell on the past in terms of any changes; instead, it looks to the future.
RELATED: 'The Wheel of Time' Season 2 Episode 3 Recap: Trials on All Sides
We Wouldn't Have 'The Wheel of Time's Mat Cauthon Without Barney Harris
During Season 1 of The Wheel of Time, Harris chose to step away from the show for personal reasons. While fans may have known he would be departing the series before the first episode of the show even aired, that doesn't mean he didn't make an impression. Harris was a fantastic Mat for the six episodes we got to see him in. His role as the character has to go through a lot of changes fast, and he sold it. We know Season 1's Mat cares deeply for his sisters, enough that he steals to afford things for them.
Later on, when Mat takes the cursed ruby dagger from Shadar Logoth, he gets a lot more than he bargained for. The tainted dagger quickly starts to consume him, and the character's dry humor present in the early episodes all but disappears as it takes its toll on his mind and body. Once reunited with Moiraine (Rosamund Pike), she cuts the connection he has to the dagger. When we last see him in Season 1, Mat chooses to stay behind as the rest of the party goes into the Ways, traveling to the Eye of the World — although archival footage of Harris was used for a scene in the finale in which Mat returns to Tar Valon.
Season 2 of 'The Wheel of Time' Introduces a New Face for a Familiar Character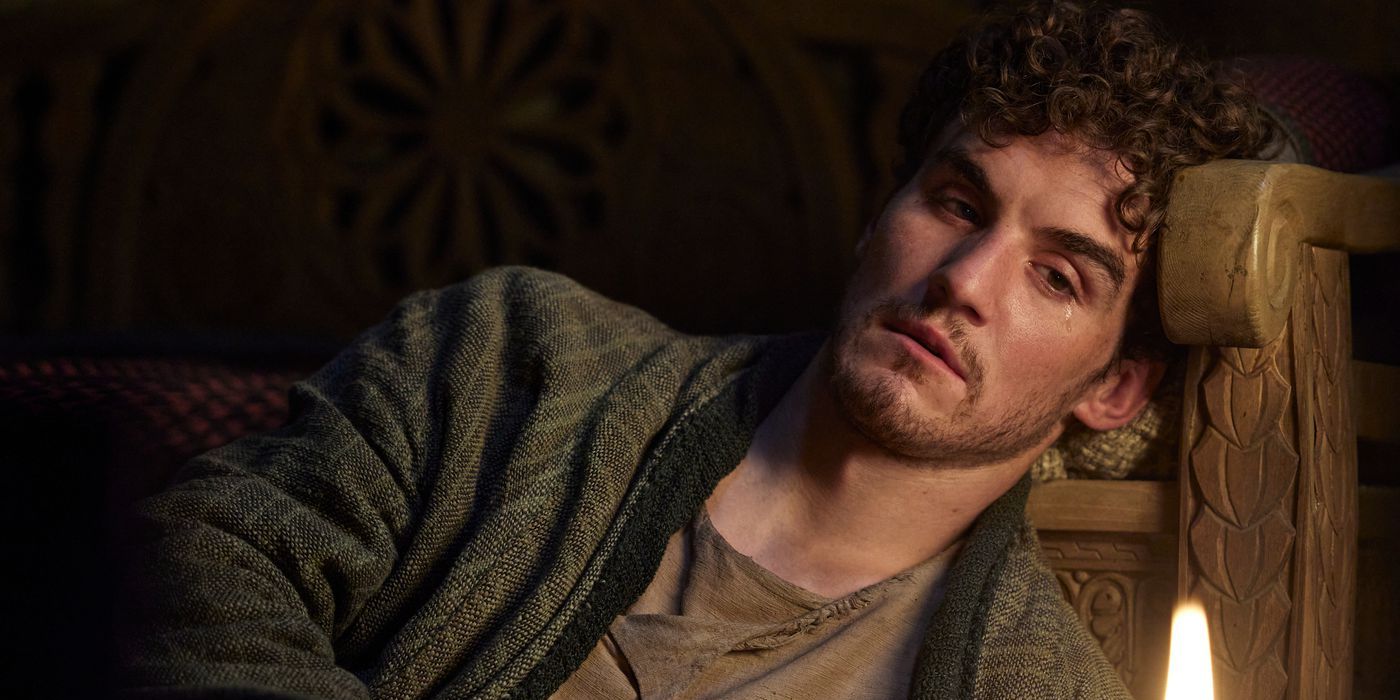 At the beginning of Season 2, we find Mat in a cell under the White Tower being taken care of by Liandrin Sedai (Kate Fleetwood), as she manipulates him into thinking he's been forgotten by his friends. After months in the cell, it's clear Mat may still be suffering some effects from coming into contact with the tainted dagger. That said, while he's still in his ragged clothes, he looks nowhere near the way he looked at his worst while connected to the blade — and, well, he looks completely different given that Finn has joined the show. Of course, there will always be an adjustment period when getting used to a new actor, but this change couldn't have come at a better time. Now that Moiraine has healed Mat from the connection to the dagger, he is slowly gaining himself back. The changes in him are not just happening on a surface level.
While Season 1's Mat is a darker version of the character who lost himself, even to the point where he feared he may have murdered an entire family, this version of Mat is now in higher spirits with his quips, seeking an escape from his depressing imprisonment in the White Tower. He's not moping around in his cell, but is feigning complacency while he plans. As soon as Liandrin leaves his room, he rushes to the wall to chisel out a brick. He does not plan to stay here, and as we saw with his thieving, he's a slippery character. When he breaks into the adjacent cell, he meets the barkeep Min (Kate Alexander), whom we first met in Fal Dara last season and has also been imprisoned. They begin a quick friendship in their attempt at escape.
Mat Leans Into His More Humorous Side in 'The Wheel of Time' Season 2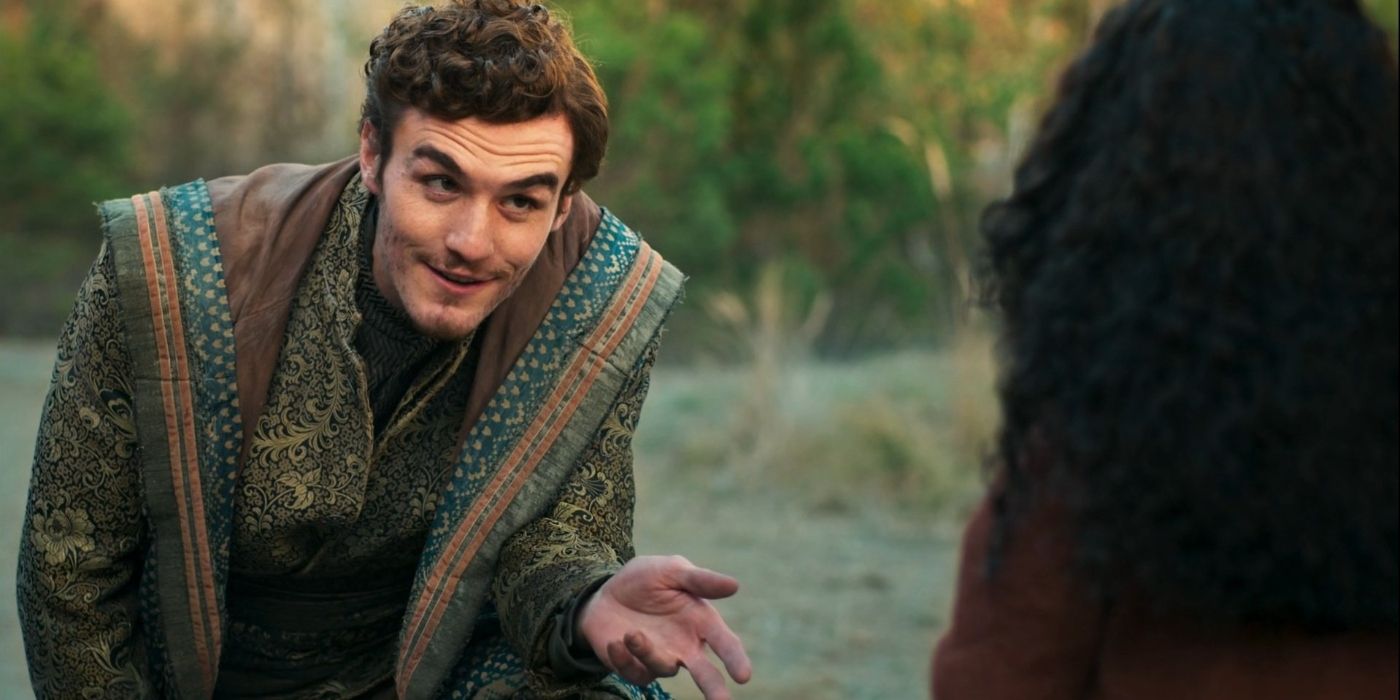 The most notable difference between Seasons 1 and 2 is that Mat's humor is now front and center, whereas it largely dropped off during his dark character arc that played out in prior episodes. Finn does a fantastic job delivering his comedic lines as Mat, who is exasperated in his cell after the months he has been there. It's clear that he is trying to get under Liandrin's skin with his comments. When she bursts into his cell, he pretends to cover himself, saying, "I could have been naked." None of this phases her, of course, but that doesn't stop him from trying. If that isn't Mat Cauthon, I don't know what is.
see more : John Travolta, Donald Faison and Zach Braff Might Take Their T-Mobile Super Bowl Show On The Road
Finn is not only good at Mat's verbal humor, but his physical humor. He carries himself quite differently than Harris' version of Mat, which is much more slouched and downcast. Finn's Mat is a bit more energetic in his performance, and a lot of it comes through comedically — how he ignores the tarts Liandrin brings him, other than suggestively licking some jelly off his finger, until she leaves, and he then tears into them. By far, Finn's most comedic scene to date is when Liandrin leaves and closes the door to Mat's cell. With every scrape, clink, and clanking of the key in the lock, Mat mimicks it via his own hand motions. Not only is it a great moment that captures the essence of the character, but it's also a clever way of showing the passage of time, isolation, and how being secluded from his friends has affected him.
Deep Down, He's Still the Same Mat Cauthon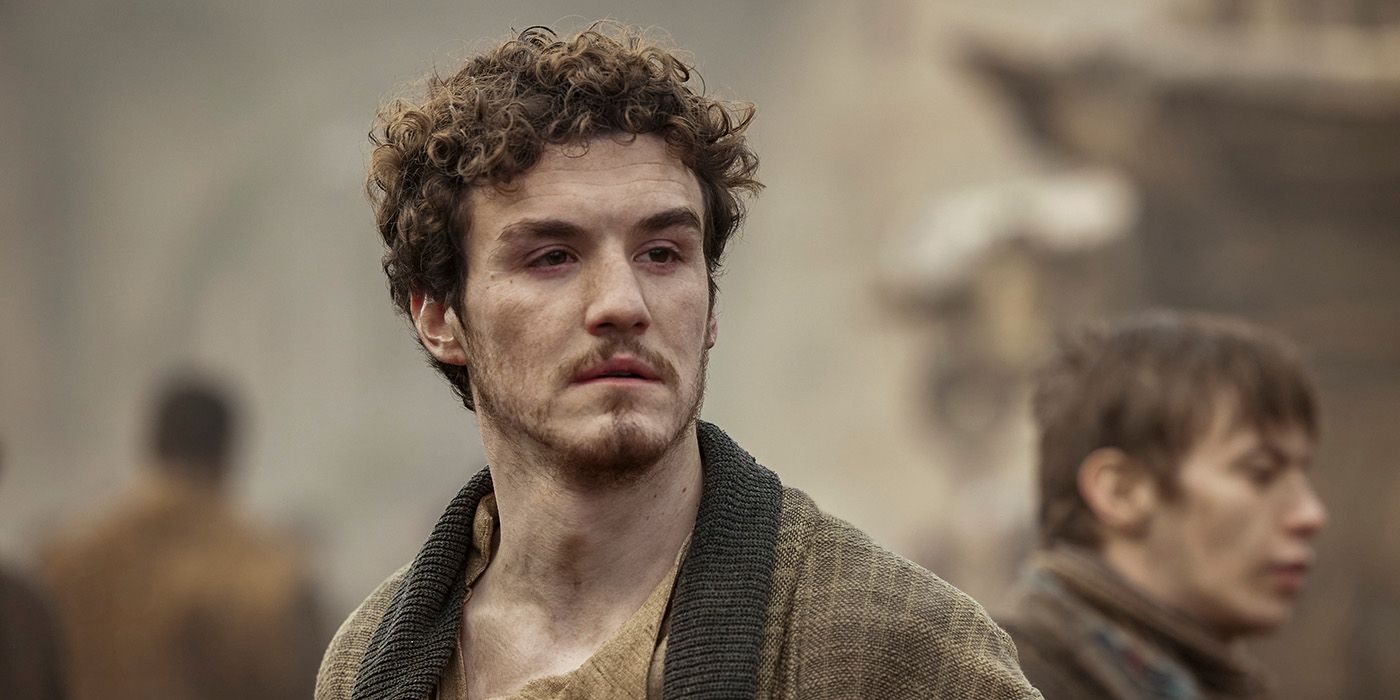 Dónal Finn may be a new face for the character, but Mat is still recognizable through the changes he has undergone. He may have more jokes, more energy, and sass, but there are still hints of darkness in him. When he and Min first break through the wall connecting their rooms, they share a drink in his cell. Before she goes back to her own, she gets a glimpse into his possible future and sees Mat again with the dagger from Shadar Logoth, killing Rand (Josha Stradowski). Moiraine warned that the blade would be his destruction if Mat were ever to touch it again, so he may not be all that healed from the dagger as we think.
The Wheel of Time has perfectly navigated integrating a new actor in the role of Mat Cauthon by simply not outwardly acknowledging the change. It is easily explained by the change the character has already gone through and is still undergoing at the start of Season 2. Seeing him more lighthearted is a good change, and seeing an interpretation that is a bit more book-accurate is a welcome sight to fans. Mat has a lot in store for him this season, and it will be fantastic to see how Dónal Finn makes this character his own.
New episodes of The Wheel of Time Season 2 premiere every Friday on Prime Video.
Source: https://dominioncinemas.net
Category: TV