Editor's Note: The following contains spoilers for Ahsoka.
Ahsoka Episode 4 is easily the best of the Disney+ series yet. It is not only action-packed, but suspenseful, and it leaves the heroes in the most uncertain place, setting the stage for a riveting and compelling second half of the season. However, while the latest episode set up major events for the back half of the first season — along with an upcoming planned movie — it feels like someone of great significance has been missing. Garazeb Orrelios (Steven Blum), or Zeb for short, who was one of the original members of the Ghost crew and a founding member of the Rebel Alliance, still has not yet appeared in Ahsoka, and it's starting to become very noticeable. Not to mention, the latest episode provided the perfect setup for Zeb to appear, yet the show did not seize that opportunity.
Where Is Zeb Orrelios Around the Time of 'Ahsoka'?
Ahsoka is the culmination of Dave Filoni's previous two beloved and acclaimed animated Star Wars shows, Star Wars: The Clone Wars and Star Wars Rebels. The new series continues following threads and subplots previously shown in the epilogue of the finale for Star Wars Rebels. Things were left in a fairly positive place for Zeb at the end of Rebels — he found a new home world for his people, the Lasat, that was hidden from the Empire, and he helped his friends liberate Lothal, Ezra Bridger's home planet, from the Empire. We know Zeb is still alive and active at the period Ahsoka takes place because we recently saw Zeb make his live-action debut in Season 3 of The Mandalorian, where he was shown at a New Republic hangout chatting with Carson Teva (Paul Sun-Hyung Lee). What's more? Zeb was wearing a New Republic pilot uniform. This means that Zeb is not only active at this point in the canon, but he's also working for the New Republic's military.
RELATED: 'Ahsoka' Features a Sneaky Reference to the High Republic Era
Now, it would have made a lot of sense if Zeb had returned to serve as the High Honor Guard for his Lasat brethren on their new colony after the Galactic Civil War. The war was over, and Zeb found a new home for his people. He restored his honor as a Lasat warrior, and forgave former ISB agent Kallus for his crimes against the Lasat species, who then also joined the Rebel Alliance. Except in The Mandalorian, it was depicted that Zeb instead decided to help the fledgling New Republic and enlisted in their military, therefore he is actively working for them. In other words, due to Zeb's appearance in The Mandalorian, Filoni and Jon Favreau helped conceive a perfect opportunity to reintroduce Zeb in Ahsoka.
Carson Teva Has Been The Connective Tissue of the Mandoverse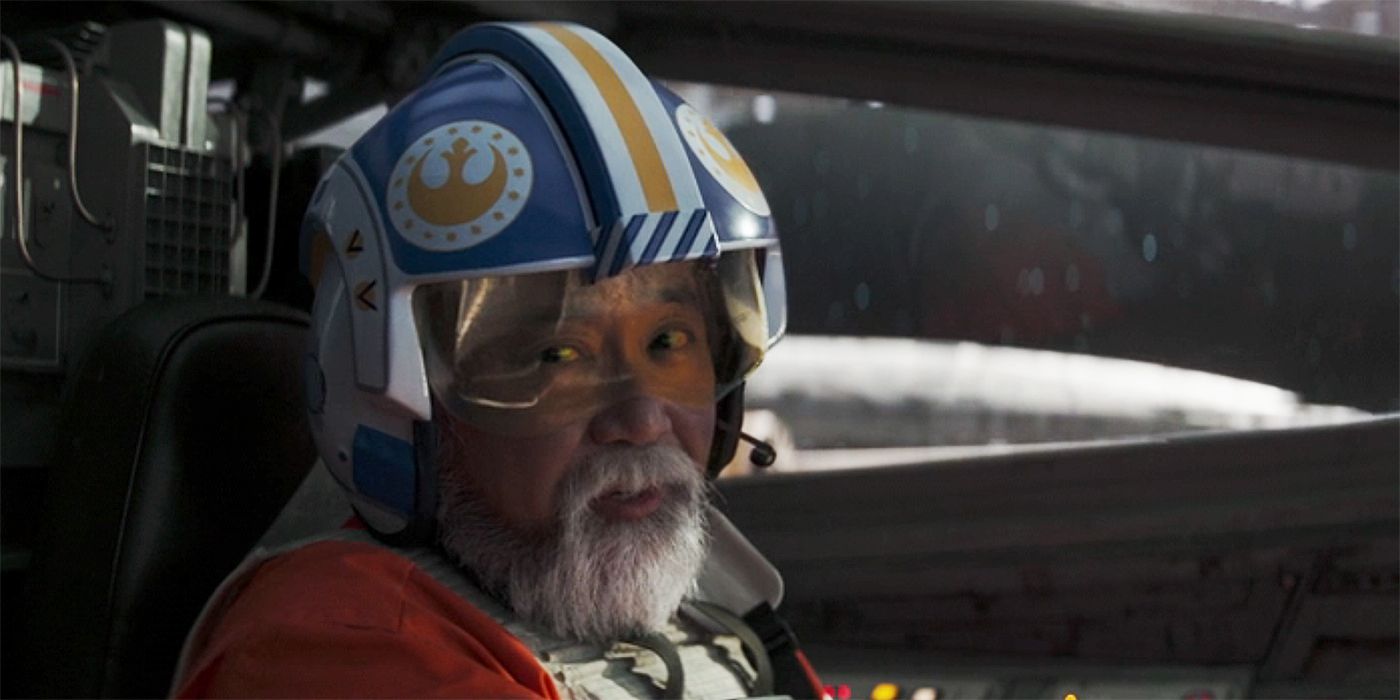 Filoni built that setup even further during Episode 4 of Ahsoka. At one point, General Hera Syndulla (Mary Elizabeth Winstead) acts against orders from the New Republic's governing council, opting to lead a rogue mission to Seatos to assist her friends Ahsoka Tano (Rosario Dawson) and Sabine Wren (Natasha Liu Bordizzo). Sabine and Ahsoka are searching for the escaped criminal and Imperial sympathizer, Morgan Elsbeth (Diana Lee Inosanto), and her cohorts on Seatos. Elsbeth is seeking the lost Grand Admiral Thrawn (Lars Mikkelsen), and she's completing the construction of a hyperspace ring that has the means to locate Thrawn in a completely different galaxy. Previously, Thrawn and Ghost crew member, Jedi Knight Ezra Bridger (Eman Esfandi in Ahsoka), were lost in the Battle of Lothal after they were taken to an unknown region of space by a pod of intergalactic space whales called purrgil.
While the New Republic is not willing to offer assistance on the possibility of Thrawn returning to lead the Imperial Remnant, reigniting the Galactic Civil War, Hera disobeys orders to help her friends, and she is joined by a crew of fellow New Republic fighters, including Teva. This would have been the perfect moment to have Zeb rejoin his friends to offer assistance, since the mission potentially involves finding Ezra. It makes sense Teva was shown in the episode, since he has been a recurring character throughout The Mandalorian and The Book of Boba Fett. At the same time, it makes no sense that Carson is there, yet Zeb is not. At this point, we have seen all the living main characters from Star Wars Rebels make live-action appearances in Ahsoka, and even some of the supporting ones — except Zeb.
see more : The Meaning Behind the Names of 'Ahsoka's Newest Baddies
In Rebels, Ezra and Zeb became the best of friends, practically like brothers. The Ghost crew was more than just a group of misfit Rebels — they were a found family of outcasts and black sheep, many of whom had lost families of their own. Zeb and the Ghost crew risked their lives to protect Ezra's home planet and liberate it from the Empire. When Ezra was lost in the series finale, Zeb was ready to help protect Lothal, even if it meant not having any assistance from the Rebel Alliance. Considering a major part of the Ahsoka premise involves searching for and possibly reuniting with Ezra, this whole scenario would have had Zeb drop everything he was doing to come running to help. He probably would have run to help Hera even if it didn't involve Ezra because of their close relationship. As such, Hera putting together a rogue Phoenix Squadron for an off-books mission to assist Sabine and Ahsoka, which also involves locating the lost Ezra, and not bringing in Zeb for that mission constitutes a major oversight. Carson Teva is a fun character, but his inclusion would have been more natural had Zeb been aboard the Ghost with Hera and her son Jacen.
Dave FIloni Deserves a Degree of Trust With His Characters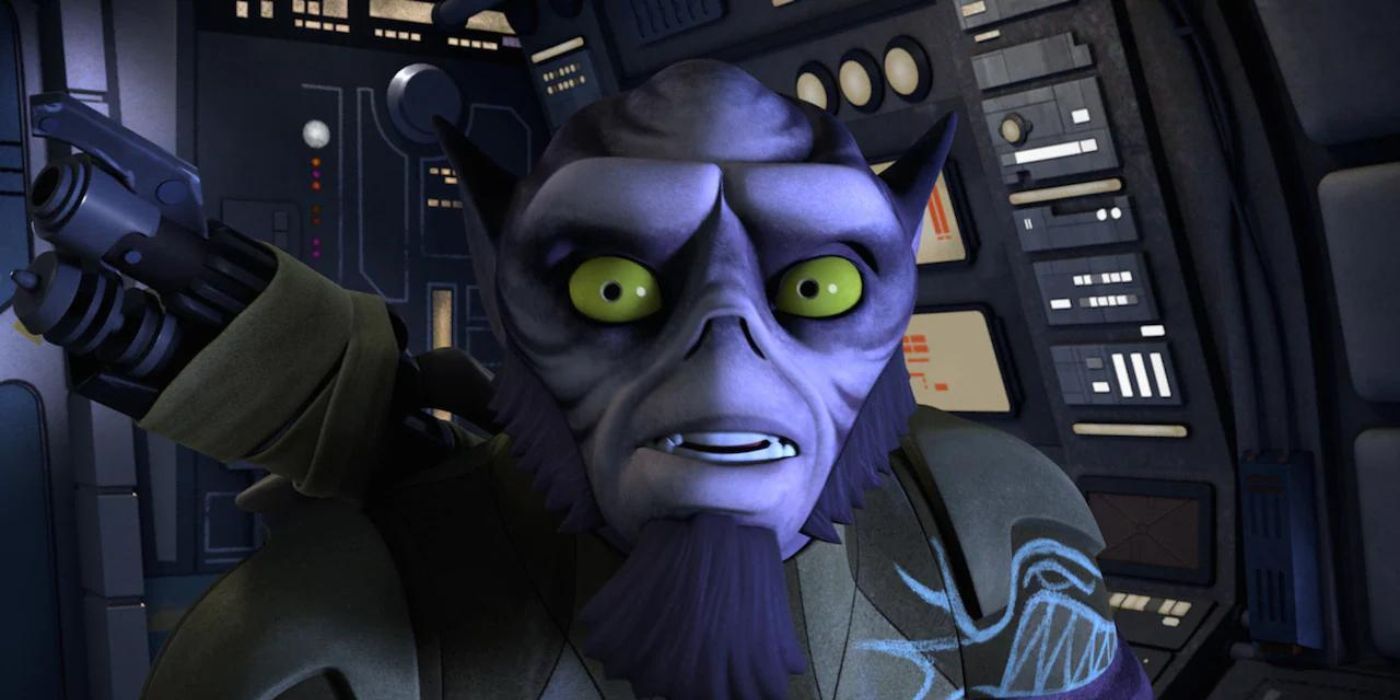 Conversely, there could be a good reason why Zeb has not shown up yet in Ahsoka. Despite Zeb's conspicuous absence in the show so far, and not rejoining the team in the search for Ezra Bridger, let's explore some other possibilities. Filoni is the creator and showrunner of Ahsoka, and he created many of the characters throughout The Clone Wars and Rebels as well, including Zeb from a conceptual standpoint. Filoni is also the voice of the grumpy droid, Chopper. As a creator, Filoni knows these characters inside and out. While it's somewhat head-scratching why Zeb has not shown up yet, Filoni may have something different in mind for the Lasat High Honor Guardsman. Filoni has earned the benefit of the doubt to some degree to let the rest of the season play out, and hopefully offer a strong scenario to bring Zeb back into the fold.
When Zeb made his first live-action appearance in The Mandalorian Season 3, it was a complete and total surprise. With that in mind, Filoni might have a similar plan in mind for Zeb in Ahsoka, wanting to have him reappear in a more surprising, unexpected fashion. It's also possible he wants to wait to give Zeb a more dramatic, impactful appearance when the stakes and tension are even higher. However, it will be a major disappointment if the show goes the entire season without an appearance from the Ghost crew member, considering Hera, Sabine, Chopper, and yes, even Ezra, have made live-action appearances in the show so far. Regardless, Ahsoka's first season has been a fairly action-packed ride so far. Hopefully, the issue of Zeb's absence will be resolved in the latter half of the season, and fans will get to see the Lasat warrior in his full live-action glory, once again voiced by Blum.
Source: https://dominioncinemas.net
Category: TV