Editor's Note: The following contains spoilers for Only Murders in the Building Season 3, Episode 4
Many TV series have forayed into the musical realm. In some instances, like in the Season 5 finale of Schitt's Creek, the characters themselves have tackled putting on a show, so some classic numbers sneak their way into the episode as part of the plot. In other cases, it seems as though a flip is switched, or someone likely gets a bump on the head, and everyone breaks into song. A Season 6 episode of Scrubs comes to mind. Some attempts to incorporate music into the storytelling of a show have indeed been more successful than others, which is why it is so intriguing to see how Season 3 of Only Murders in the Building is handling their own trip down the musical rabbit hole. Though we may only be four episodes deep, dare I say so far… so very, very good.
What's Going On in 'Only Murders in the Building' Season 3 So Far?
Season 3 boasts a brand new cast of supporting characters while still advancing the lives of its main trio. Oliver (Martin Short) has a new lease on life now that his play is set to open, but must quickly change course when his leading man, megastar Ben Glenroy (Paul Rudd) drops dead on opening night. Briefly, Oliver thinks his show and career are saved when Ben springs back up from the dead, ready and willing to let the show go on. That plan goes down the drain when Ben goes down an elevator shaft, most likely pushed by someone else in the building… but who?
Charles (Steve Martin) is having a hard time with his demanding schedule as a character in Oliver's play, so he's a bit relieved to learn that the show is cancelled after Ben's gruesome murder. Oliver, however, is struck with inspiration. A Bob Fosse-like vision leads him to believe that if he can transform the play into a musical, it might just make a big enough splash to save his show. Meanwhile, Mabel (Selena Gomez) has been working away on renovating her aunt's luxurious apartment at the Arconia, and now that she's done, she's being forced out. Between the all-consuming play and her having to move, it's too likely that her crime-solving buddies might forget about her unless they can all band together to solve yet another mystery.
RELATED: Hear Us Out, 'The Boys' Needs To Do a Musical Episode
A Musical Makes Perfect Sense for 'Only Murders in the Building'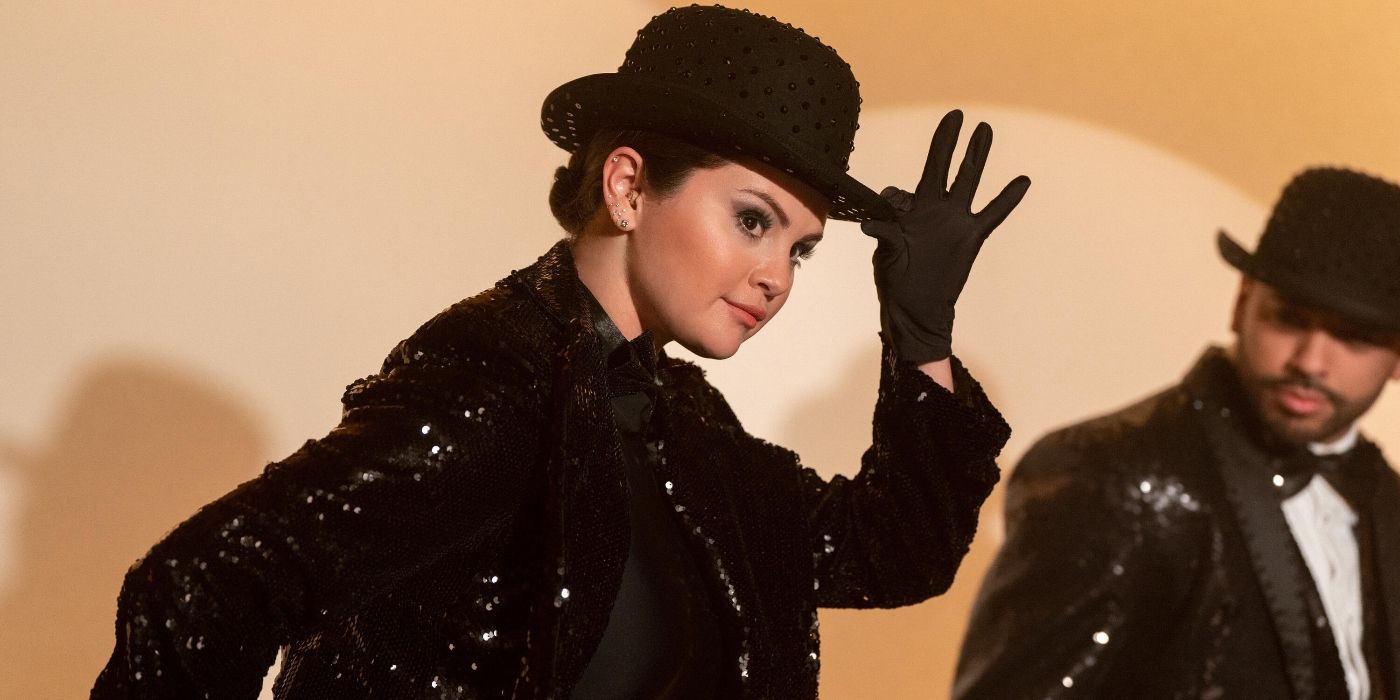 Considering how dreamy and stylized the show is already, a transition into the bombastic world of musical theater seems to fit like a glove. Story-wise, Oliver's background in stage grounds the idea that musical inspiration would take hold. His scene-stealing personality meshes with his larger-than-life idea to restore his reputation as a director. Suddenly, there is a lot more at stake, and it all rides on a fantastical execution of his vision. As any good musical ought to do, song is used strategically to allow insight into the aspects of a character that are typically hidden from the rest of the world. Oliver's fears and insecurities drive the creation of his musical forward. He learns that critics are severely unimpressed with his show's current lack of sparkle, and his health is suffering as a direct result of how much pressure and stress he has placed on himself. Music is used to illustrate this point when Oliver forces himself into an all-nighter trying to score the entire play and write a number show-stopping enough to convince his financiers that he is worth a second shot. He uses Death Rattle: Dazzle! as a way to prove to himself, and the world, that he still has the chops to be a fearless creator. In reality, he is very afraid of what will happen if faced with another setback, like a murderer amongst the cast for example.
'Only Murders in the Building' Season 3 Gradually Implements Its Musical Elements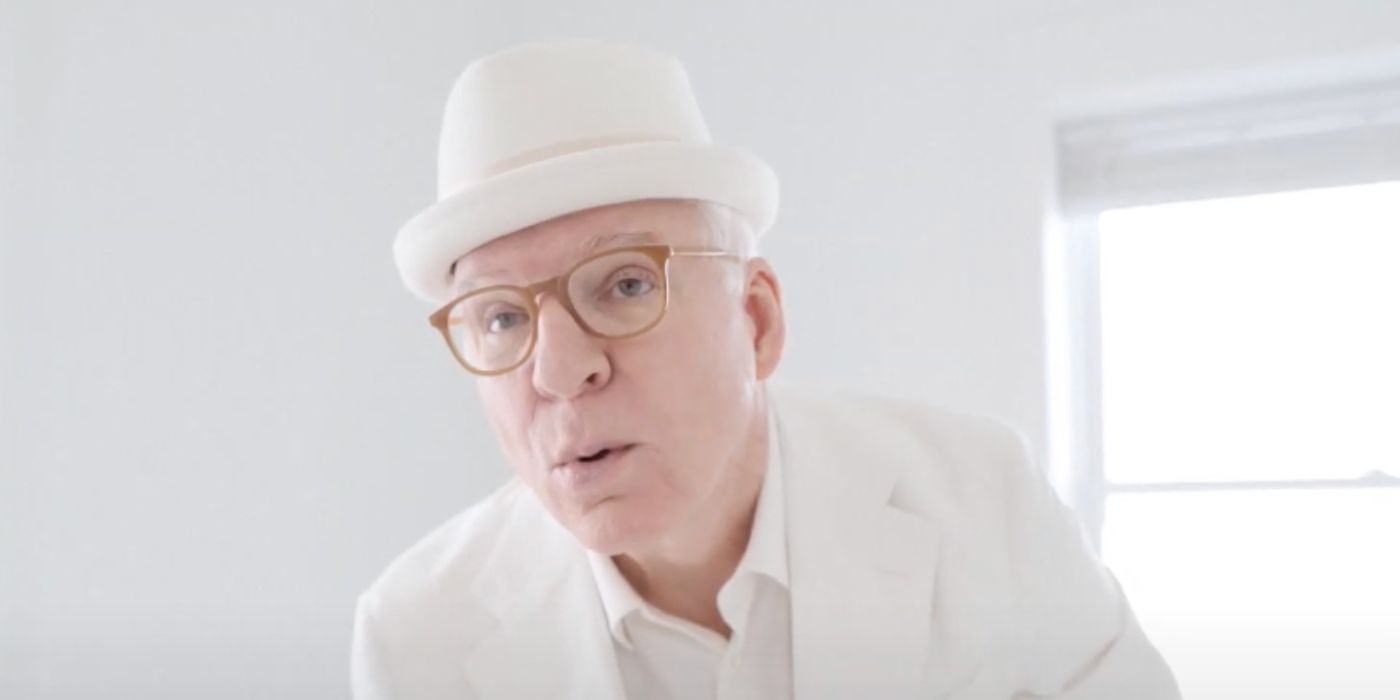 Only Murders in the Building also makes the wise decision to let this transition occur slowly over the course of the season instead of having one episode jam-packed with song and dance. Implementing musical elements as a slow drip over many episodes allows for the new style to have some breathing room, making it more impactful and intentional. The theater references are thoughtful and well-integrated into each episode so that we don't feel hit over the head by their presence, but they still add the perfect amount of dazzle and intrigue. Because we're not bombarded with a senseless overload of campy songs, what few numbers we do see end up playing a vital role in moving the story forward. In the most recent episode, "The White Room," Charles is struggling with his tongue-twister of a song. Every time he launches into it, his mind goes blank in fits of panic. This conundrum is not only endlessly frustrating to his cast but lands him in quite a bit of hot water at the end of an episode. His singing-induced blackout leads to a doozy of a cliffhanger.
How 'Only Murders in the Building' Utilizes Its Star-Studded Cast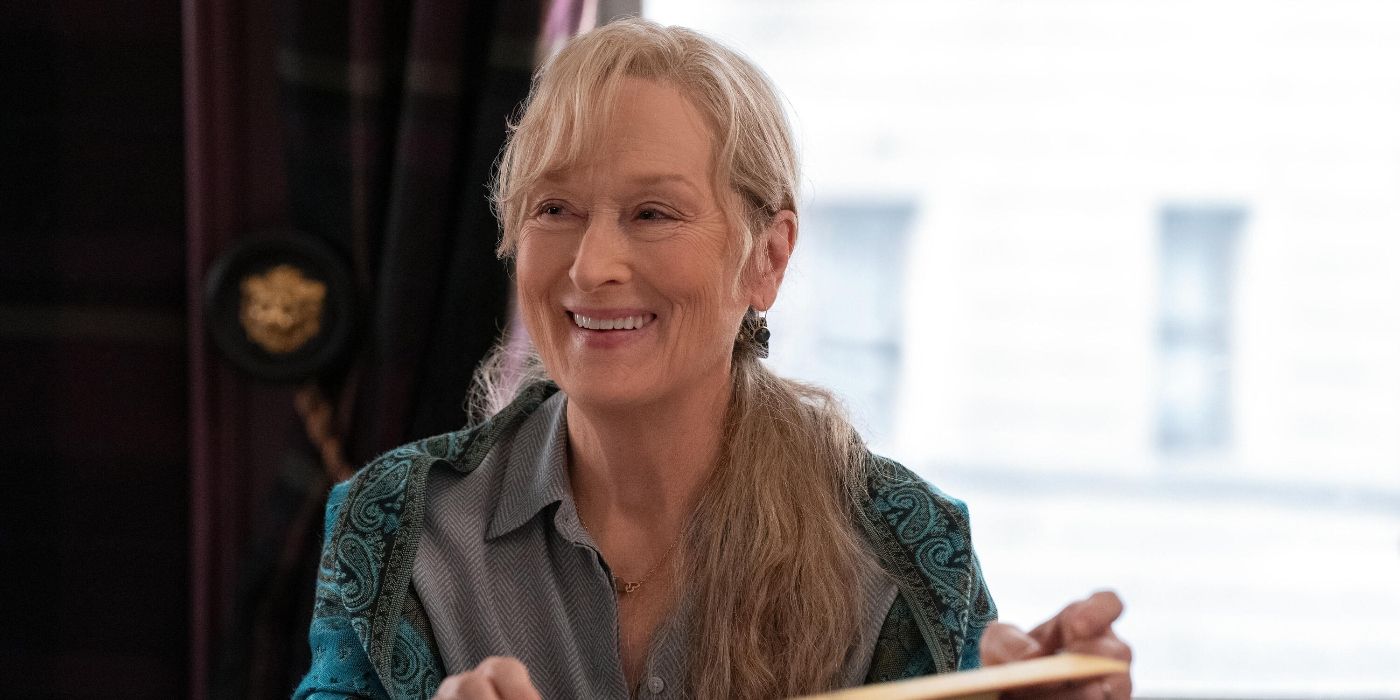 It is no secret that members of the Only Murders in the Building cast have extensive backgrounds in music. Meryl Streep is a renowned actress and vocalist, showcasing her limitless talent in musical movies like Mamma Mia! and Into the Woods. Every moment she is on-screen only continues to build anticipation as to when she will play her ace, but it is used so sparingly that it only adds to the majesty of her performance. Her character is also very demure while also seeking the spotlight, which brings such earnestness to her moments shining brightly on stage. Her emotional ballad is utilized at the perfect time to highlight multiple storybeats in one succinct moment. Her showstopping performance saves the future of the show, the inclusion of Kimber (Ashley Park) frames her as a viable suspect, and Loretta establishes herself as an invaluable member of the cast. When all of these threads can be tied together with one song, that's a surefire way to know that the Only Murders writers know exactly what it is they're doing with this musical season.
Selena Gomez has also not been confined to her roots in pop. Her first performance in Oliver's dream sequence was jazzy and cool, coaxing us into the idea that this season is looking for the same revitalized spark that Oliver seeks for his Broadway show. With a plethora of talent at their disposal, the key to success in this new chapter is not just allowing one or two well-known stars to carry the shift into musical territory on their backs. Each endeavor is endlessly entertaining, regardless of who the performer is. Less is more, and the scarcity teases bigger things to come.
A Terrific Season of 'Only Murders in the Building' Is in Store
This season of Only Murders in the Building has done an excellent job of tying a new world into the already well-established crime plot. It ramps up the stakes of the existing characters while making the new additions to their social circle an integral part of their lives. The presence of musical theater threatens to tear the group apart, as their attention is split between the success of the play and the very murder podcast that brought them together in the first place. Oliver, Charles, and Mabel continue to learn that show business is fickle, and keeping the attention of your audience, be it Broadway show or podcast, can be tricky. Luckily, Season 3 does just that. The new, but not jarring, musical elements have elevated the show with a zeal that has kept us hankering for every new episode.
New episodes of Only Murders in the Building Season 3 premiere every Tuesday on Hulu.
Source: https://dominioncinemas.net
Category: TV