In the series finale of Freeform's Pretty Little Liars, we step back into the lives of Aria Montgomery (Lucy Hale), Hanna Marin (Ashley Benson), Emily Fields (Shay Mitchell), Alison DiLaurentis (Sasha Pieterse), and Spencer Hastings (Troian Bellisario) a year after Mary Drake (Andrea Parker), Jessica DiLaurentis' twin sister and Spencer's biological mother, took the fall for the murders of Archer Dunhill (Huw Collins) and her sister. Without the nefarious A.D. tormenting them for the last year, they moved on with their lives, moving forward to the next phase. Until, of course, Spencer's evil twin, Alex Drake (also played by Bellisario), revealed herself as A.D. and finally put her plan in motion to completely take over Spencer's life. While Alex's ill-fated plan was ultimately short-lived in the final hour of the teen mystery series, an alternate ending was considered that would have changed things up majorly, especially for Spencer.
you are watching: 'Pretty Little Liars' Alternate Ending Would've Left This Character's Fate up in the Air
What Happens in the 'Pretty Little Liars' Series Finale?
In the ending that made it to our screens, Alex — with some help from Mona (Janel Parrish) — kidnaps Spencer mid-way through the two-part finale. Alex then locks Spencer in an underground bunker, much like their departed sister Charlotte (Vanessa Ray) did, where she reveals her story and why she's intent on stealing Spencer's life. Throughout the final hour, Alex tries (and fails) to be Spencer Hastings, though it's longtime enemy Jenna Marshall (Tammin Sursok) who notices the change in "Spencer" (based on her smell) and alerts Toby (Keegan Allen) that something is off. Then, Toby begins to put the pieces together and goes to Spencer's friends to reveal his suspicions that Spencer has an evil twin that he's been unknowingly interacting with on occasion. From there, they save Spencer and Ezra (Ian Harding) from Alex's clutches, finally putting this saga behind them as Alex and Mary are carted away by the police — though little do they know Mona hired a fake officer so that she could capture and imprison them herself.
RELATED: 'Pretty Little Liars: Summer School': Plot, Cast, Filming, and What We Know About the Follow-up to 'Original Sin'
What Was the 'Pretty Little Liars' Alternate Ending?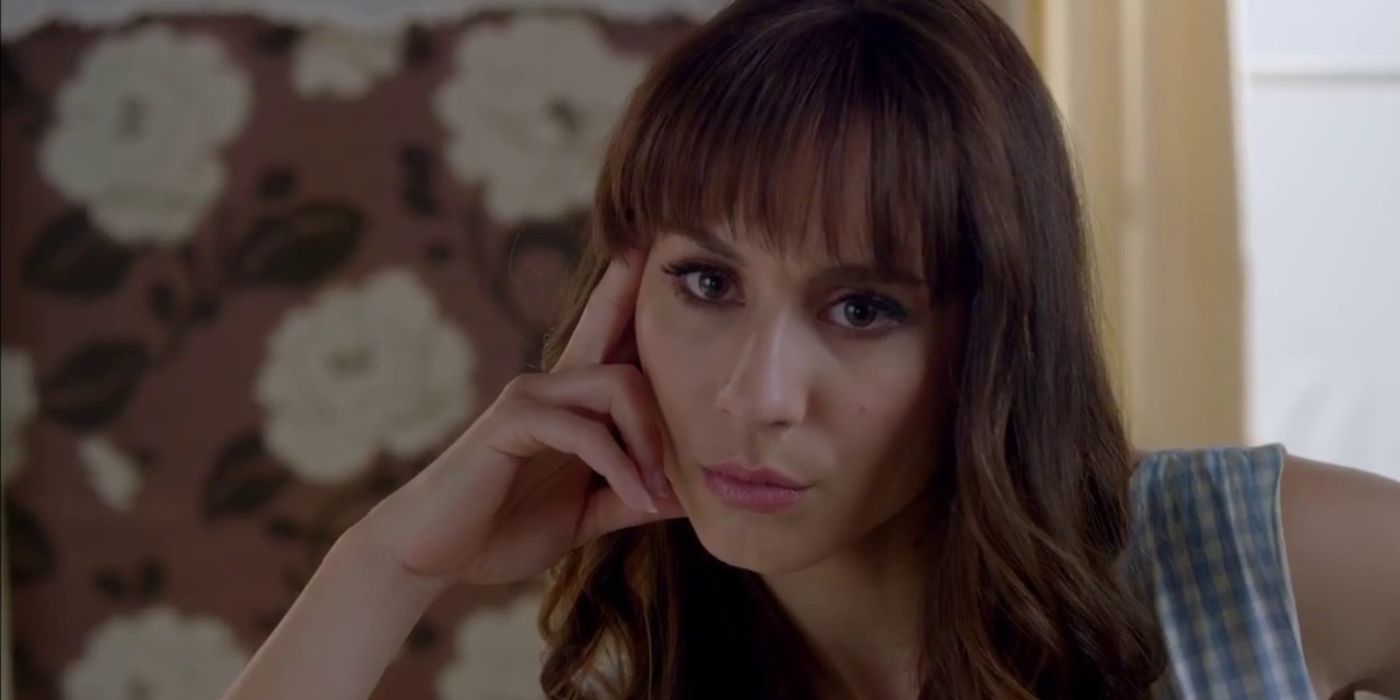 However, in an interview Bellisario did with Entertainment Tonight after the finale aired, Bellisario revealed that the series finale almost panned out differently. She stated, "[O]riginally the ending was supposed to be a little bit different where Alex had kind of gotten away with it a little bit more, and the only person that was onto her was Toby. But I think that ultimately would've left things too much up in the air and we would've been worried for Spencer." Bellisario doesn't elaborate further on this comment, leaving it up to speculation as to what exactly this would've looked like. That said, we can infer, simply put, that Alex would have been better at pretending to be Spencer. She would have stepped into her twin sister's shoes for longer, able to fool those closest to Spencer. But, if the writers had gone down this path, it would have completely screwed up the closure we needed on Spencer's story and made the finale a complete letdown.
The 'Pretty Little Liars' Alternate Ending Would've Done Spencer Dirty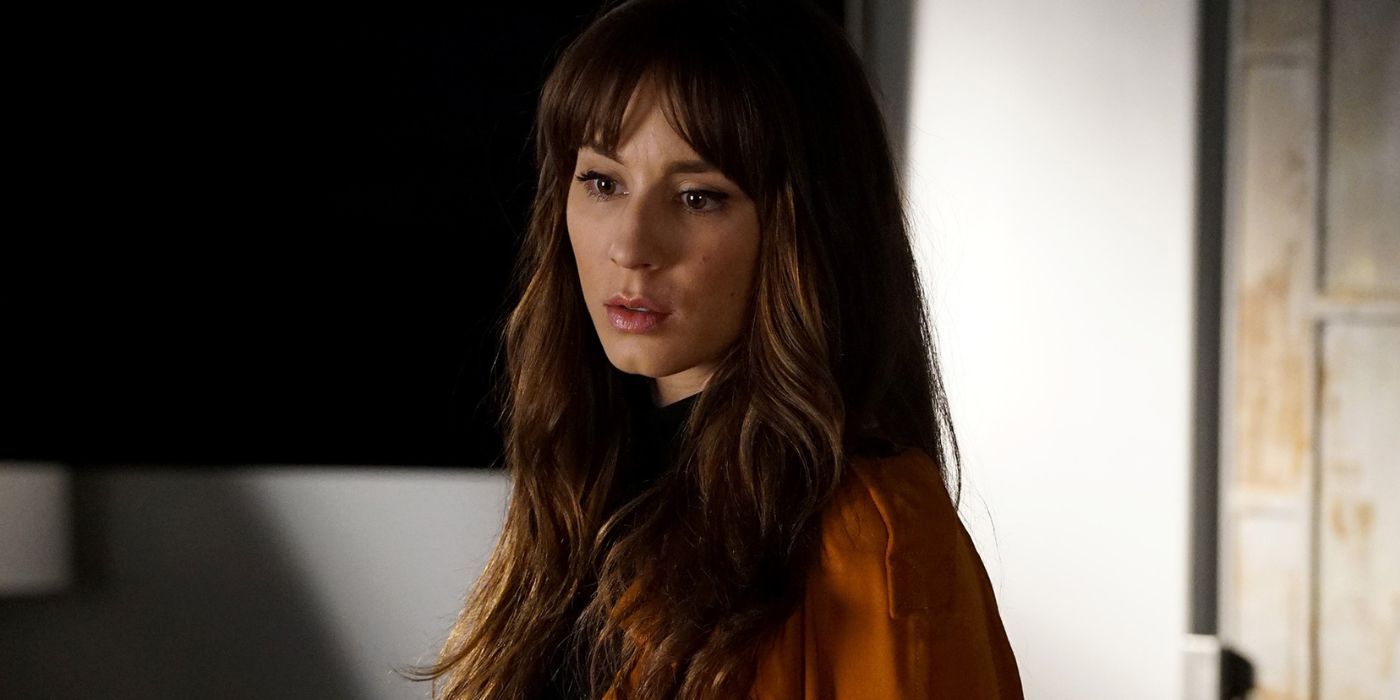 Perhaps, even, for the entire one-year time jump, she was already stepping into Spencer's shoes on occasion throughout Pretty Little Liars Season 7. To make things dark and twisted, it could have been Alex living Spencer's life for that year, stepping into a role at her mother's law firm, and preparing to celebrate Aria and Ezra's wedding with her friends. This seems the most feasible theory, which would've been the most impactful on Spencer and the other characters. But, that would mean Spencer would've been locked up in the bunker for a year, missing out on so much of her life. (Worse, they could have revealed Spencer was imprisoned and impersonated for most or all of the flash-forward, but again, this would have been super dark and would have meant we'd never get real closure on the character.)
The year away between the penultimate and finale episodes was to set up the characters' endings, to show what they would be doing and how their lives would progress in a world free of stalkers and murders. Alison and Emily got engaged, content with their new life and children. Aria and Ezra were walking down the aisle, their book having become a success and a movie. Hanna and Caleb were trying for a baby. Thus, had Spencer been locked away for that year, we would've missed all of this build-up with her character, leaving her future a giant question mark, and ending her story with even more trauma than she'd already endured. However, the finale already didn't do right by Spencer in the first place. She was already the only one of the Liars to not have her happily ever after with a partner play out on-screen. She ended up on track to becoming a lawyer, something she explicitly said she never wanted in earlier seasons.
Plus, whether for an extended period or not, Spencer was locked away again by another long-lost sister, further traumatized and made to relive her experience in the dollhouse — and, as we know, Spencer doesn't deal with trauma in healthy ways. Lastly, it would've been super messed up if the show had gone through with the alternate ending and had none of Spencer's friends figured out that she had been replaced, hurting their connection. That said, the ending we received already did that. Nobody showed much concern for Spencer, instead primarily focusing on Ezra standing Aria up at their wedding because he was kidnapped, too. Spencer's evil twin was treated as a joke, rather than something profound that, realistically, would have changed the trajectory of Spencer's life. Ultimately, the finale let her down all around, not being a worthy send-off for her in comparison to her friends who all received their unconditional happily ever after free of the trauma of their past. Regardless, we can at least be thankful the writers didn't go through with their original ending as that would have been even more disappointing for fans of the character.
Every episode of Pretty Little Liars is now streaming on Max and Hulu.
Source: https://dominioncinemas.net
Category: TV FEATURES