From the beginning of animation as an art form, 2D animation has been one of the most prolific and transformative ways of bringing spirit to cinema. However, this would come to a head during the turn of the new millennium, as computer 3D animation would slowly take over as the primary method of studio animation on the big screen.
Despite this increase in the popularity of 3D animation as the primary method of animation, numerous amazing and breathtaking 2D animation stories have still been released during the 21st century. While not nearly as commonplace as they once were during the 20th century, the 2D animation on display in the 21st century has stood out as some of the best the medium has ever experienced.
10
'Flee' (2021)
Flee is an animated documentary that tells the story of Amin, a man who arrived in Denmark from Afghanistan as a child, having to experience dread and hardships no child should undergo. Now, over 20 years later, Amin is getting married to his long-time boyfriend and is compelled to reveal this secret past to his partner, threatening the life he has built for himself in the process.
RELATED: The 10 Must-See Animated Movies, According to Reddit
Flee is a perfect example of how 2D animation can transform and elevate even highly dramatic real-life stories into powerful transformations and visualizations impossible in any other medium. This is most effectively seen in Flee's decision to specifically have Amin's story be told through animation, along with having his modern-day experiences and interviews animated. This decision creates a level of accessibility for his dreadfully terrifying story, allowing it to be shared and examined globally.
9
'The Tale of the Princess Kaguya' (2013)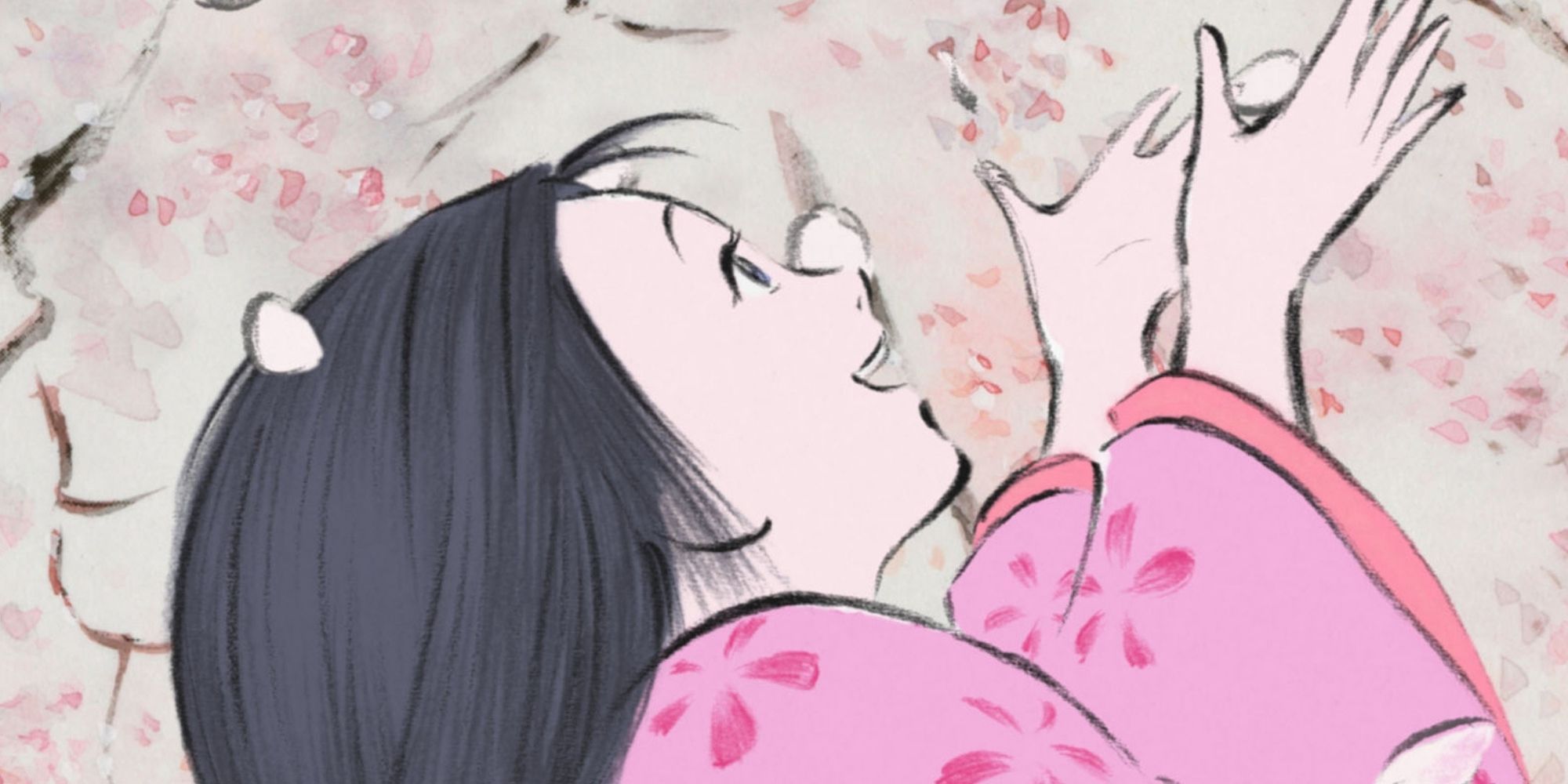 The Tale of the Princess Kaguya tells the story of a tiny girl found inside a stalk of bamboo by an older bamboo cutter and his wife, and the couple decide to raise this mysterious child as their own. They soon notice that the young girl is growing up at an incredible rate, much akin to a stalk of bamboo, and as the young princess continues to mystify and enchant all those around her, she soon comes face to face with her mysterious past and ultimate fate.
Studio Ghibli has always been revered for its beautiful displays of 2D animation, yet Princess Kaguya takes the cake as one of its most unique and beautiful films ever created. The film's usage of watercolors in 2D animation creates a visual style simply unlike anything else created, feeling as if the entire film jumped out of a masterful painting and onto the big screen. The stellar animation style emphasizes the film's powerful themes of growing up and acceptance to create a one-of-a-kind achievement in 2D animation.
8
'The Princess and the Frog' (2009)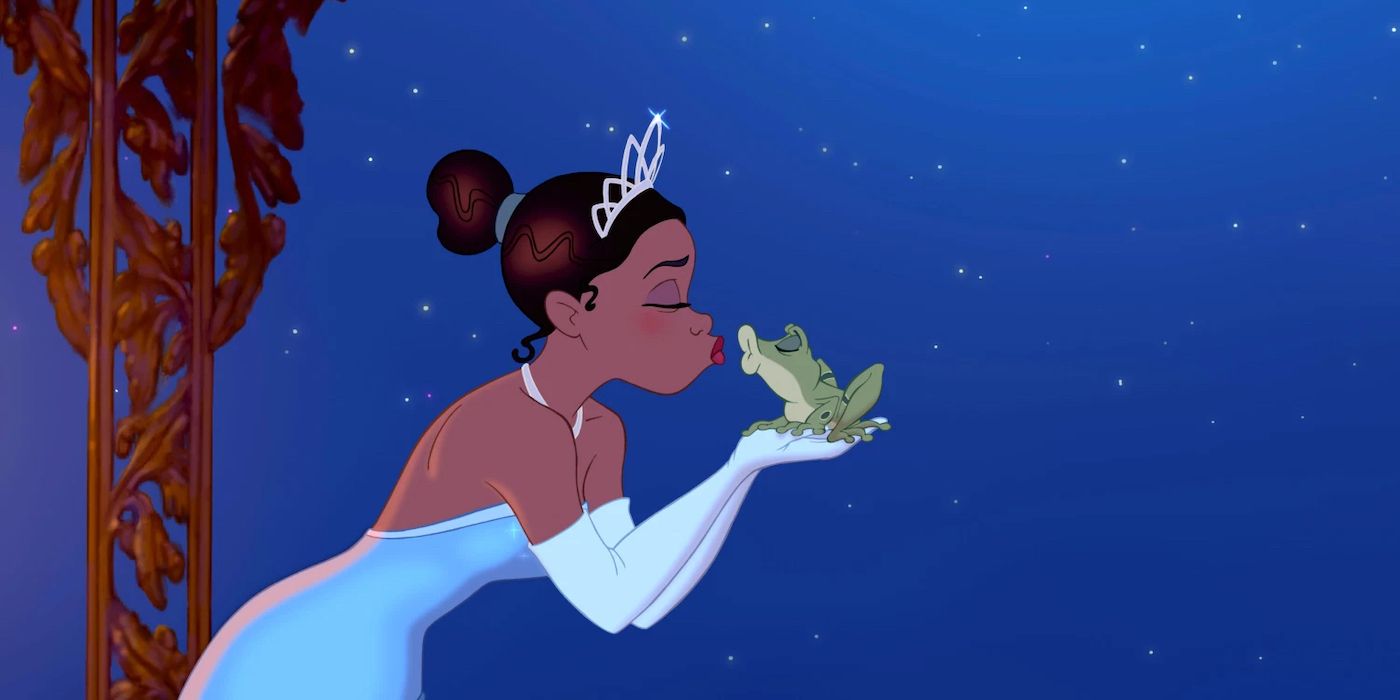 One of Disney's last "hurrahs" in 2D animation, The Princess and the Frog, follows the story of hard-working waitress Tiana as she has spent her life working to achieve her dreams of being a restaurant owner. However, her plans are shaken up after a chance encounter with a cursed frog prince, and after kissing the frog, assuming he would transform into a human, Tiana also finds herself transformed into a frog. The duo is now forced to work together to find a way to turn back into humans before it is too late.
see more : Paramount+ to Launch in Japan via Partnerships With J:COM and Wowow
Disney has always been a massively prominent figure in the world of 2D animation, and while their recent efforts have been more focused on 3D, The Princess and the Frog acted as a perfect swan song for their legacy of 2D films. The film encapsulates and brings together the strengths of all the studio's greatest works, coming together to tell the perfect modern version of a classic Disney princess story.
7
'Klaus' (2019)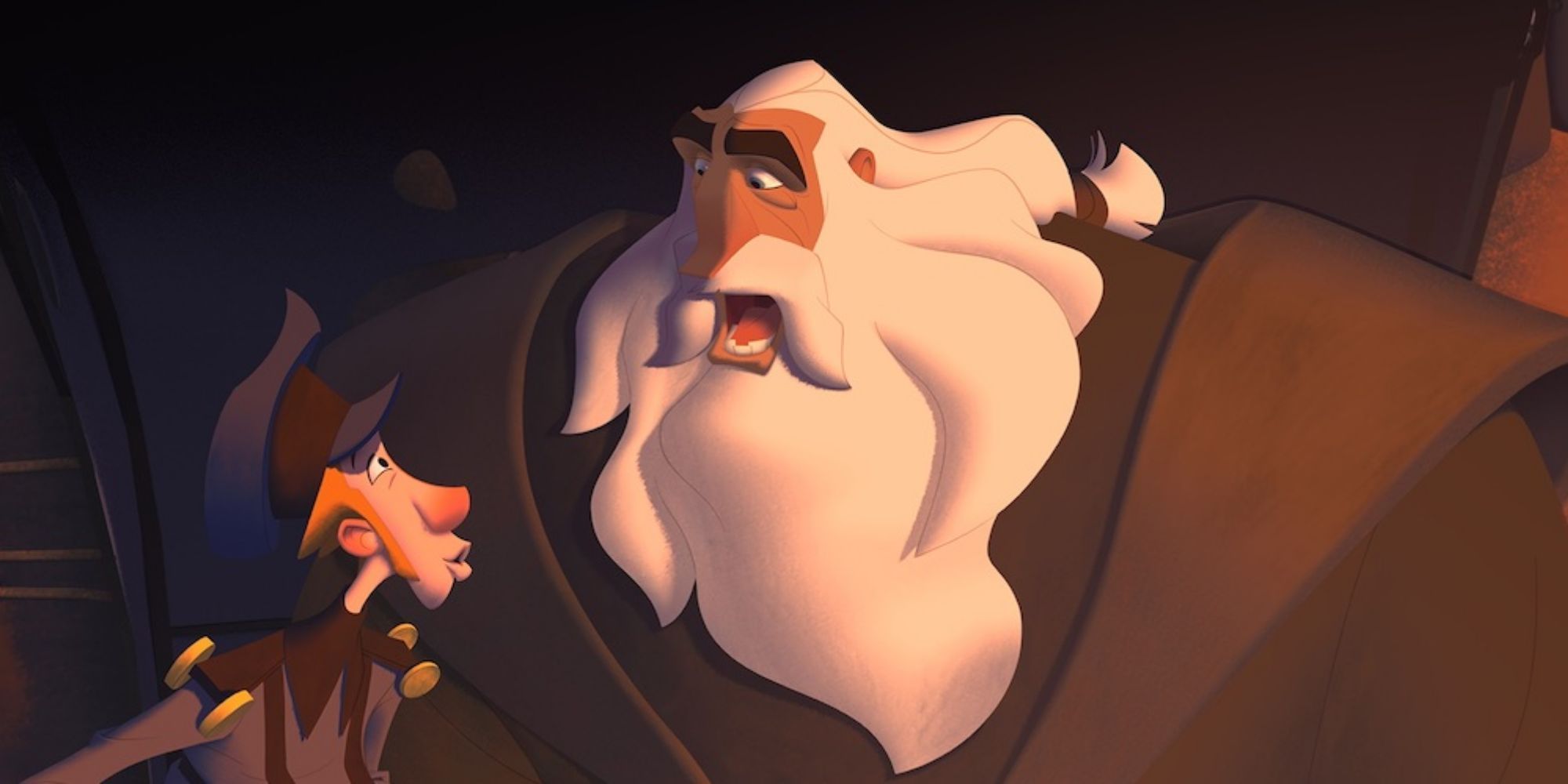 Klaus follows the story of Jesper, a delinquent low-ranking member of the Postal Academy who is sent to the barren arctic village of Smeerensberg as their local postman finds that his job is unnecessary. Just when he is about to give up, Jesper finds himself on the brink of a breakthrough after meeting with Klaus, a mysterious carpenter who lives alone in a cabin filled with handmade toys.
RELATED: The Best Children & Family Movies on Netflix Right Now
Klaus is one of the few 2D animated films to have benefited and worked alongside the technological advancements of 3D computer animation to make its 2D animation better, as opposed to outright replacing it. The film notably used 3D models as a reference point to bring more life to its 2D animation and backgrounds, giving the film levels of clarity and life that could only be accomplished via this true collaboration of animation styles.
6
'A Silent Voice' (2016)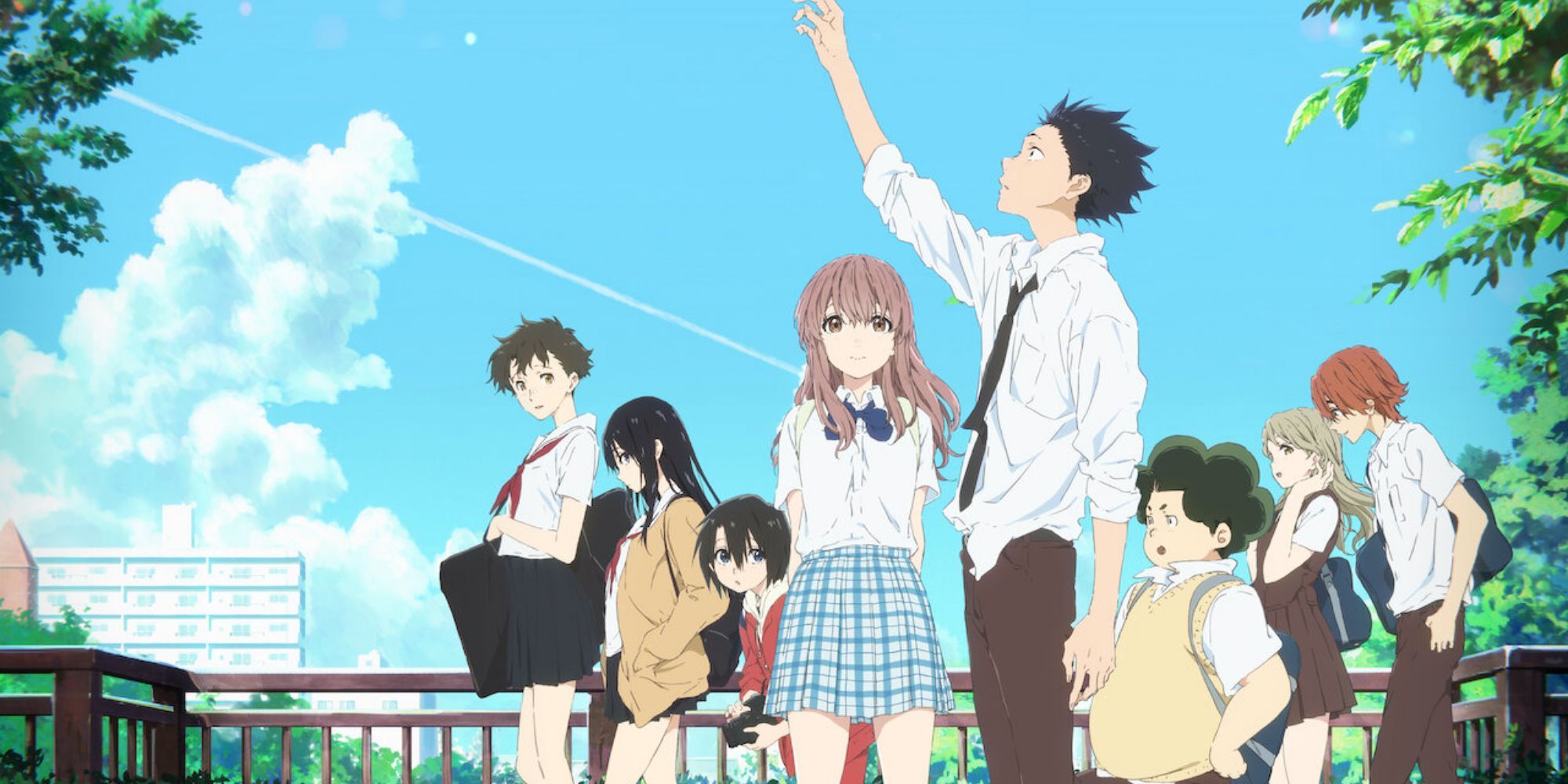 A Silent Voice tells the story of Shouya Ishida, a young troublemaker who starts bullying the new girl in his class, Shouko Nishimiya because she is deaf. As the years pass, the rest of the class begins turning on Shouya for how he has treated Shouko. Now that he is older and wiser, Shouya decides to make it a point to see Shouka so that he can apologize and atone for his transgressions.
Animation has always been used as a gateway for filmmakers to discuss and explore mature themes with an audience that wouldn't otherwise expect them, with A Silent Voice being a great example. The film delves into a number of incredibly mature topics and themes, such as its harsh and realistic depictions of anxiety and suicidal tendencies. The film uses a number of inventive and creative animation techniques to further these themes in a way only possible in the realm of 2D animation.
5
'Millennium Actress' (2001)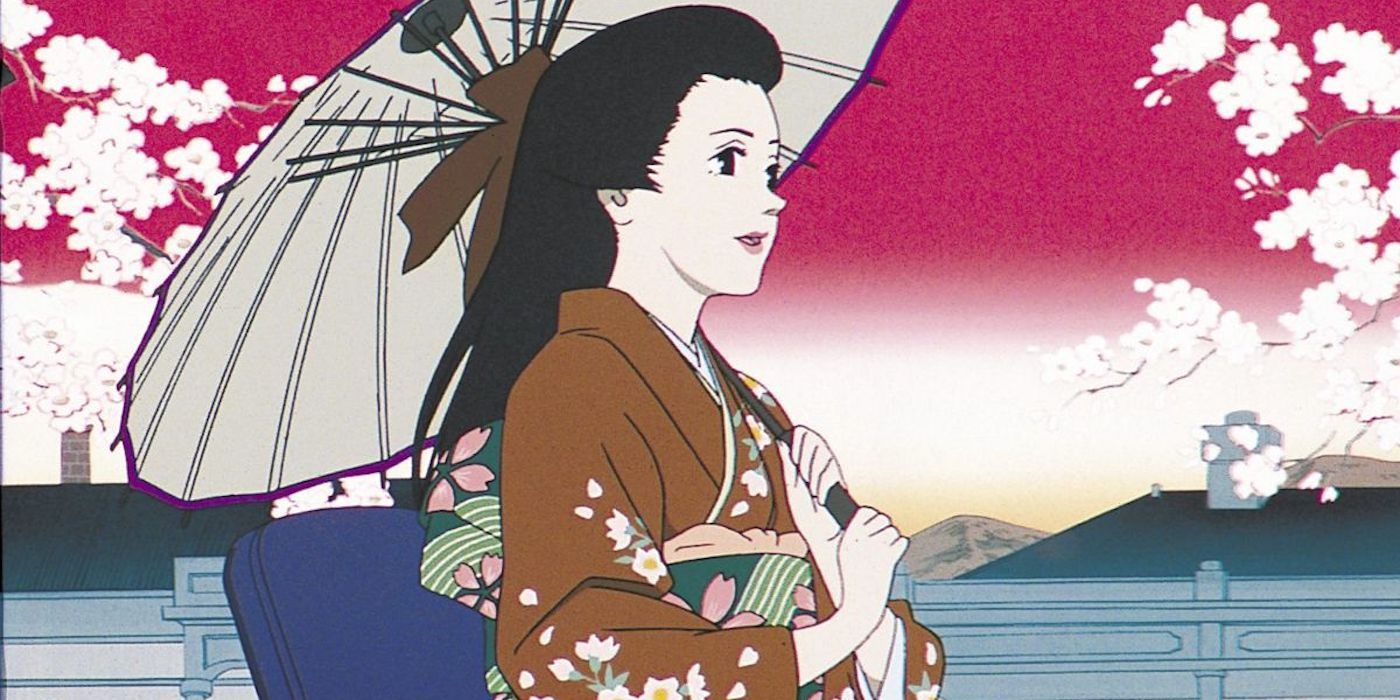 From the late legendary filmmaker Satoshi Kon, Millennium Actress follows a documentary filmmaker as he interviews and explores the life of a legendary actress who disappeared at the height of her career. As the actress delves into the story of her career, the line between reality and fiction gets hazier and hazier as secrets about the actress that have never been revealed are finally brought to life.
For a relatively simple premise, Millennium Actress uses the medium of animation to its fullest extent to bring to life the passion for filmmaking and the desire for love in such a powerful way. Few films can perfectly capture the undeniable determination and will of the human spirit in such a powerful way, yet Millennium Actress flourishes in these themes and exemplifies humanity's greatest strengths. It all comes together in a pitch-perfect final act, brought together by a nearly perfect final line that brings the entire film together.
4
'Wolfwalkers' (2020)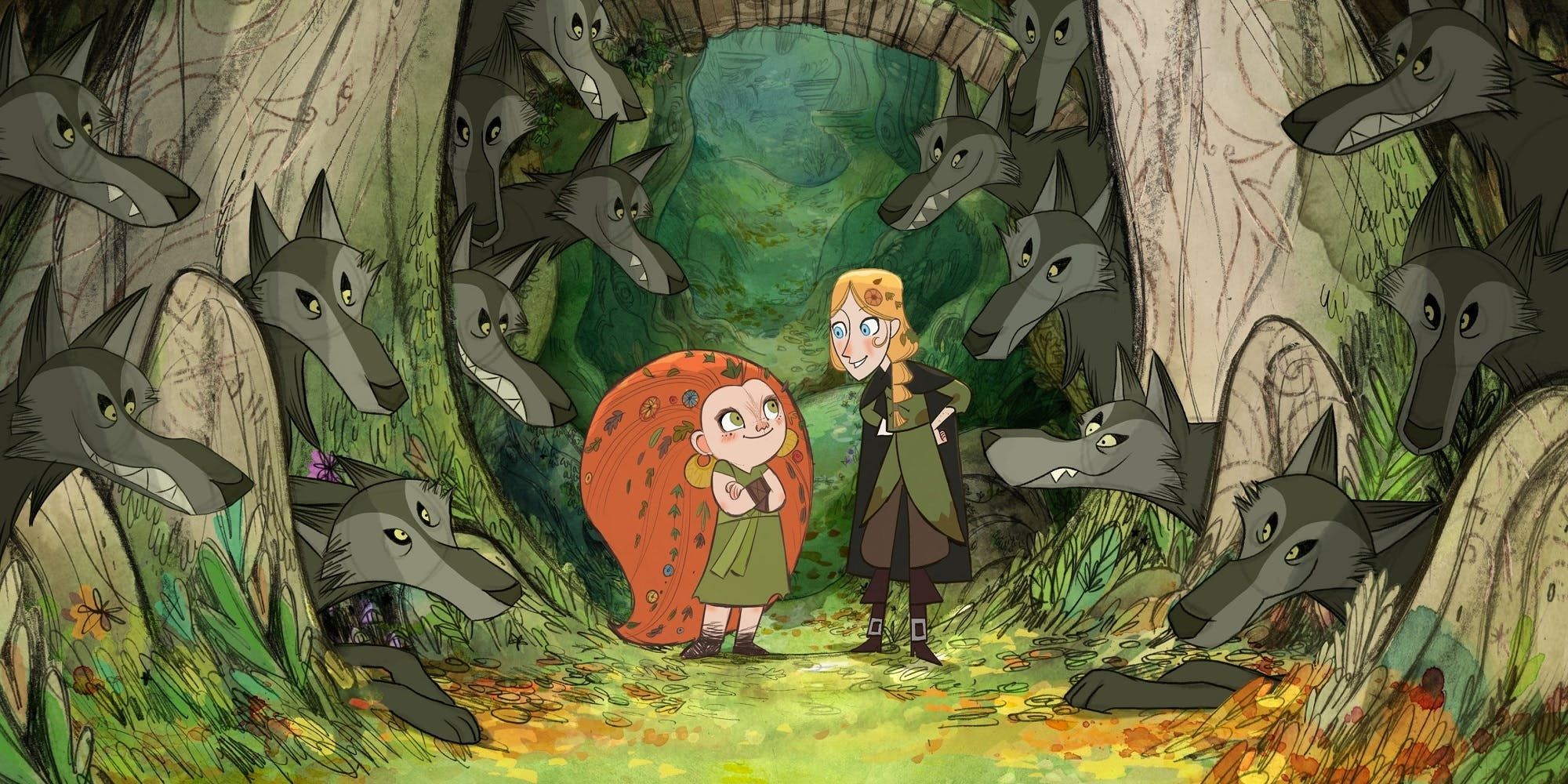 see more : Where to Stream 'Puss in Boots: The Last Wish': Is it on Netflix?
Wolfwalkers tells the story of 1650s Ireland, where the townsfolk of Kilkenny are working to clear the woods under the order of the Lord Protector, but a mysterious pack of wolves has stopped their efforts. Robyn, the daughter of a renowned wolf hunter, finds herself in the village when her father is hired to wipe out the pack. However, things aren't as they seem when Robyn fosters a friendship with Mebh, a part of the mysterious tribe of Wolfwalkers, who can transform into wolves.
RELATED: 6 Stunning And Underrated Films That Represent The Best of Animation
Animation studio Cartoon Saloon has made a name for themselves as one of the few remaining Western animation studios of the 21st century dedicated to 2D animation, with Wolfwalkers being their magnum opus. The film takes inspiration from Irish Folklore and drawings to create a distinct visual style that has set itself apart from other animated films of the modern era. Combined with the film's poignant themes of persecution and environmentalism, Wolfwalkers has quickly cemented itself as a modern-day classic and has already gone down as an all-time animated classic.
3
'Howl's Moving Castle' (2004)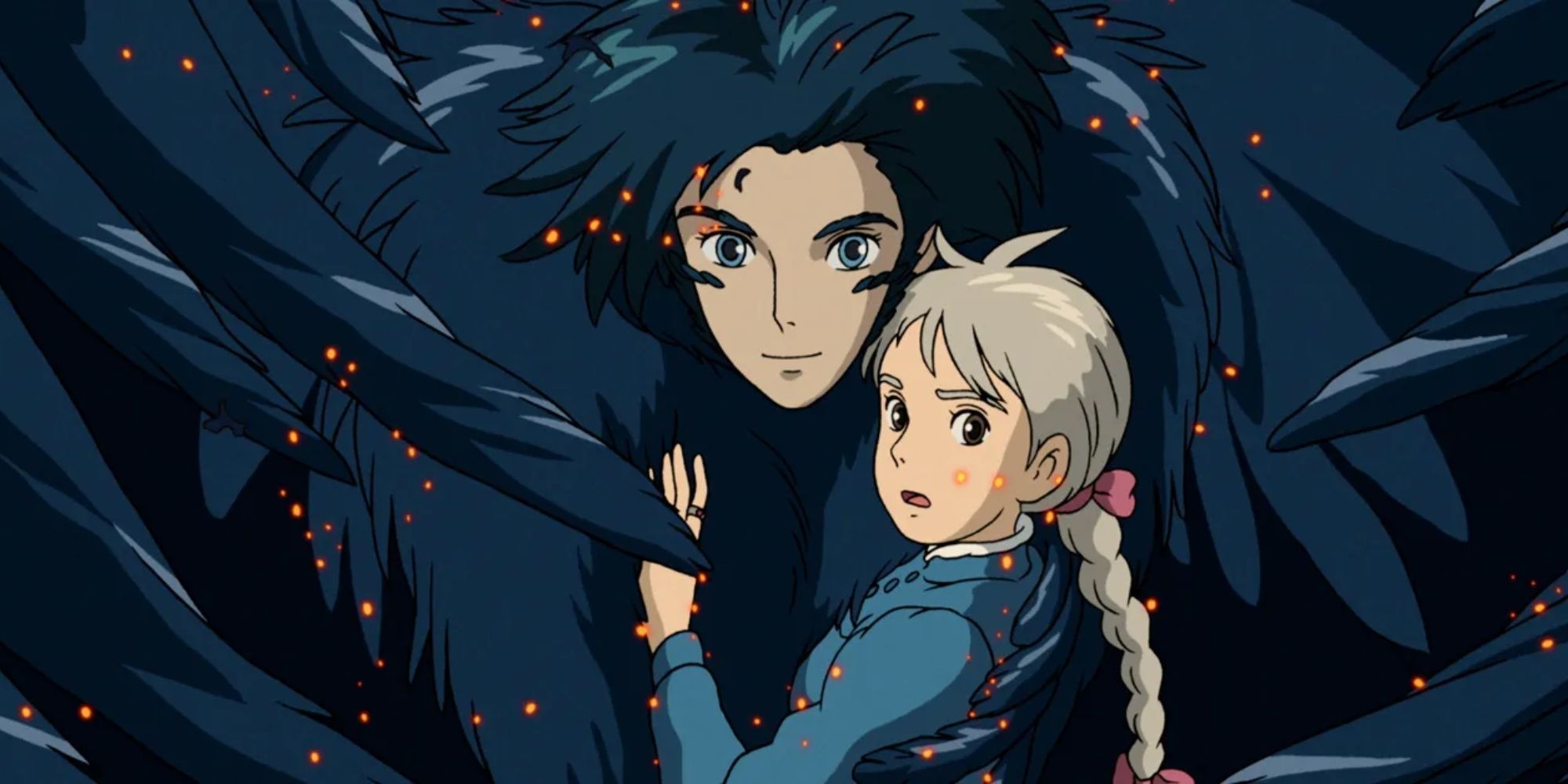 Howl's Moving Castle tells the story of Sophie, a shy young woman who finds herself transformed into an elderly woman by the treacherous Witch of the Waste. Ashamed and wandering on her own, Sophie soon finds herself in the hospitality of a mysterious wizard known as Howl, who, alongside his companions in his magical walking castle, may just hold the secret to curing Sophie of her curse.
Nearly all the works of Hayao Miyazaki have become legendary in their own right, with Howl's Moving Castle being no different, as its brilliant displays of creativity and ingenuity once again prove Miyazaki's filmmaking prowess. What helps make Howl stand out among Miyazaki's other work is its increased focus on the notions of a found family and how, even in the darkest of times, love can be powerful enough to make it all right in the end.
2
'Your Name' (2016)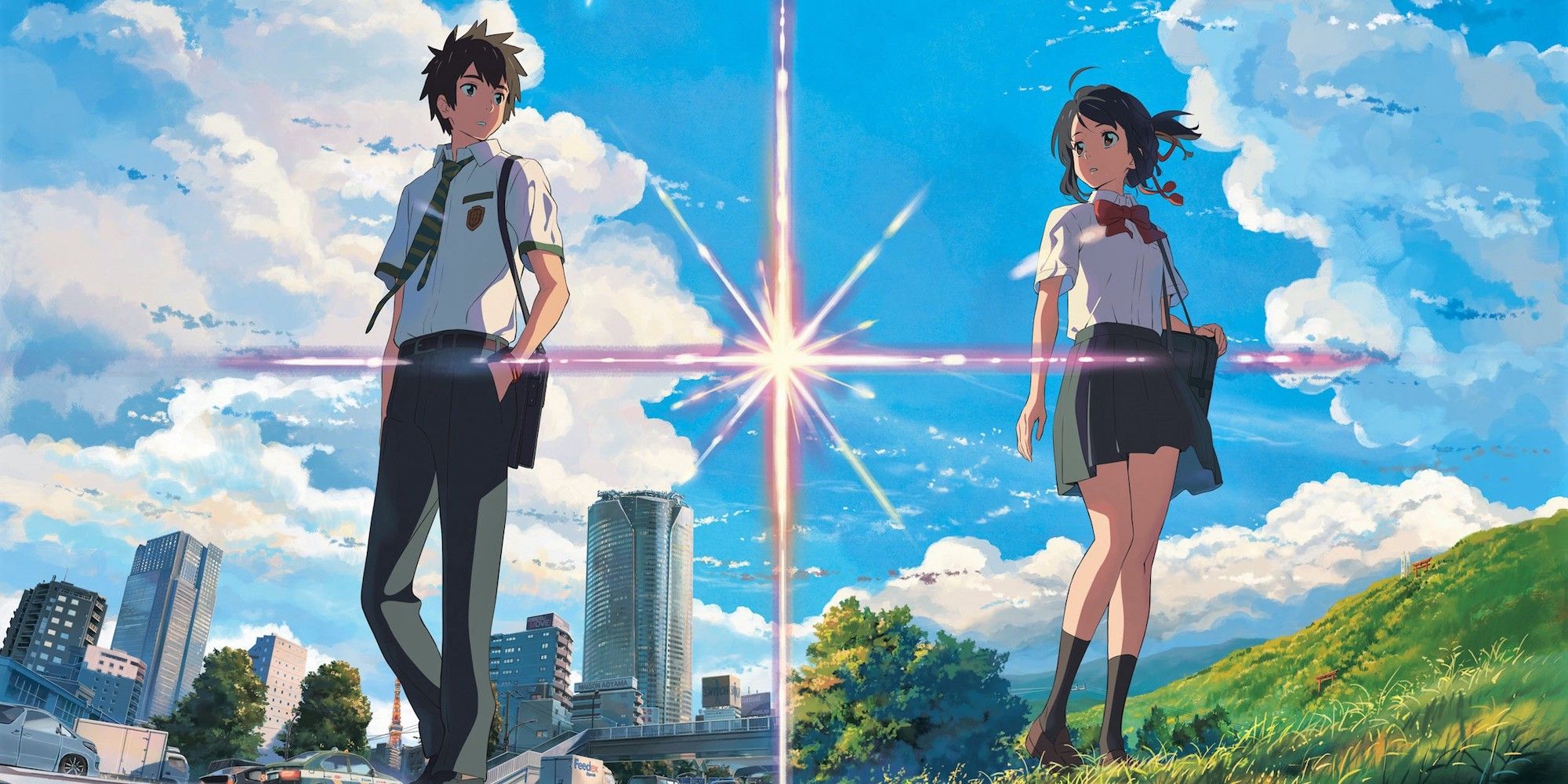 Your Name follows the duo of high schoolers Mitshua and Taki, two strangers living completely different lives in different locales. Mysteriously, their lives are suddenly connected when they wake up in each other's bodies, as the two are forcibly switching places, and they must work together and adjust their lives around each other as a result.
Director Makoto Shinkai has quickly made a name for himself as one of the newest yet most prominent 2D animation giants working today, with his legacy being further cemented in works like Weathering With You and Suzume. However, his work on Your Name thrust him into the spotlight. It solidified him as a modern-day animation legend, weaving together a beautiful and heartbreaking story of forbidden love and destiny. Your Name makes the most of 2D animation to prove that even as 3D animation continues to be the dominant animation style, powerful works of art are still being created with traditional animation.
1
'Spirited Away' (2001)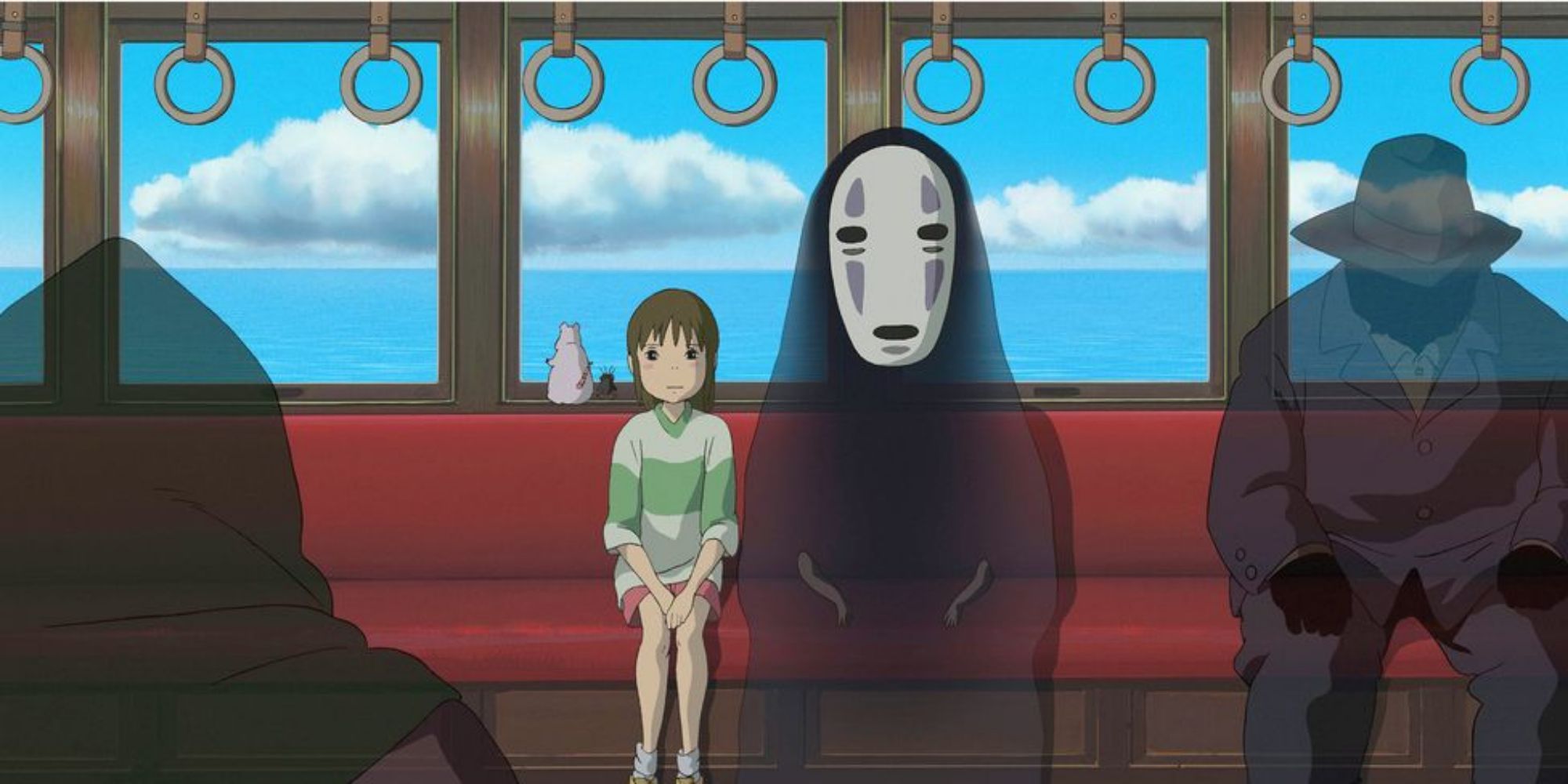 Studio Ghibli and Miyazaki's magnum opus, Spirited Away, tells the story of Chihiro, a young girl trapped in a strange world of otherworldly spirits and monsters. When her parents are magically transformed into pigs, Chihiro must muster up the strength and bravery within her to free her family from captivity and return to the human world.
It's impossible to understate just how much of a lasting legacy and impression Spirited Away has left upon so many people, etching itself a permanent spot as one of the greatest cinematic achievements of our time, animated or not. The film has touched the lives of so many people, creating lasting impressions upon nearly all that encounter it, ironically in the same way that Chihiro does to the spirits in the film. The themes and messages of the film are forever timeless in their portrayal as the film continues to enrich and cement its status as an all-time animated legend.
KEEP READING:The 45 Best Animated Movies of the 21st Century (So Far)
Source: https://dominioncinemas.net
Category: MOVIE