Satiate your September spookies and see some of the favorite killer classics, then try and stay seated for the modern malevolence as we navigate the best horror movies coming out this month. As the fall season approaches, don't fall behind on the must-watch list, and be prepared to spit out your pumpkin spice latte when an evil nun reaches out to grab you.
With scary mysteries to solve, possessed cars, and horrifying heritage, there's plenty in the cauldron for terror fans to get excited about this month. So take your pick from home streaming to theatrical releases you can run, you can hide, but in September, you'll be terrified.
Related:A Guide to September's Exciting New Movie Releases, From 'The Equalizer 3' to 'A Haunting in Venice'
All Fun and Games
Release Date: September 1, on VOD
Directors: Eren Celeboglu, Ari Costa
Cast: Laurel Marsden, Asa Butterfield, Natalia Dyer, Annabeth Gish, Summer H. Howell
In the mysterious town of Salem, a group of unsuspecting teens discovers a cursed knife that awakens a demon. Asa Butterfield and Natalia Dyer lead this bone-chilling tale, where innocent games like hide and seek and hangman become deadly tests of survival. Directed by Ari Costa and Eren Celeboglu, it's a terrifying debut for the duo. All Fun and Games will grip your soul, leaving you breathless and haunted.
They Live 35th Anniversary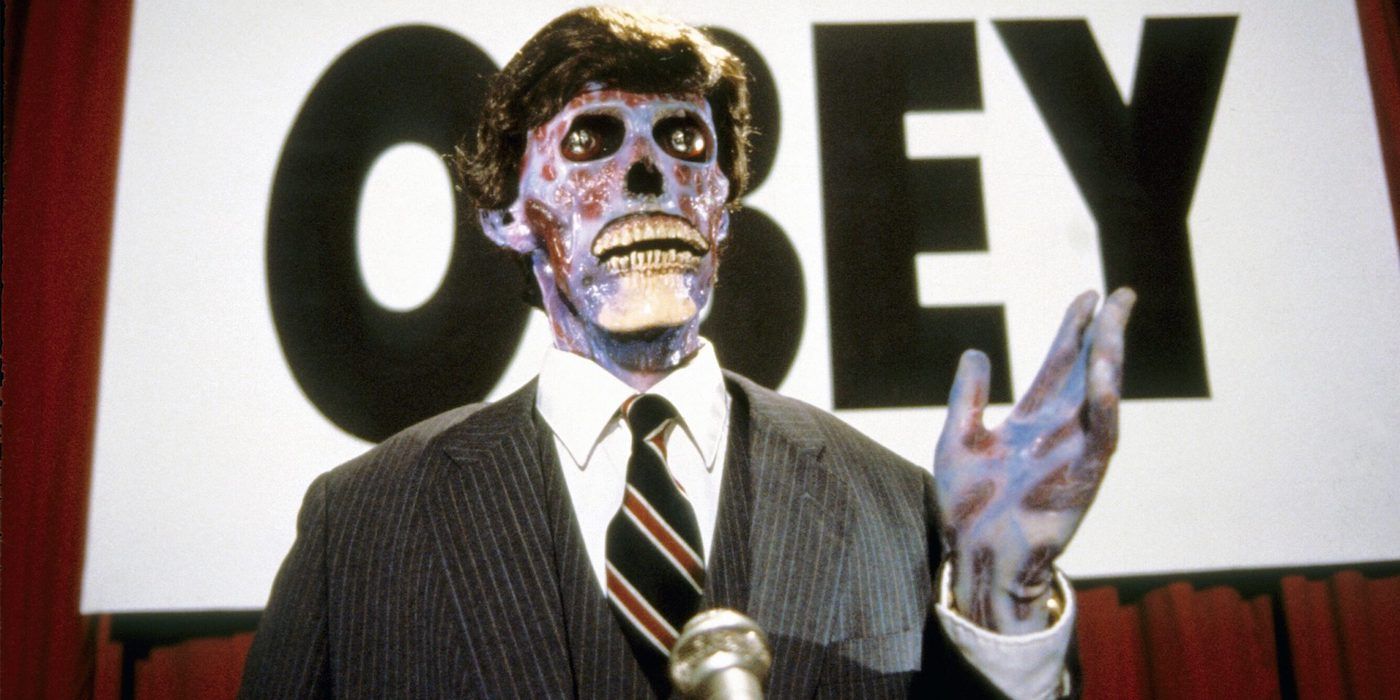 Release Date: September 6, in theaters as Fathom Event
Director: John Carpenter
Cast: Roddy Piper, Keith David, Meg Foster, Raymond St. Jacques, George Buck Flower
Rolling out its 35th anniversary with an exclusive limited theatrical re-release including an introduction with director John Carpenter,known for his countless horror classics such as Halloween, The Thing, and more. They Live will thrill and terrify hardened horror fans and terror curiosos alike once again on the silver screen.
The story follows an unemployed drifter who stumbles upon a pair of mysterious sunglasses that reveal the world's true, sinister nature. When he puts them on, he discovers that society is controlled by disguised extraterrestrial beings who manipulate humanity through subliminal messages and consumerism. Armed with this knowledge, he joins a resistance movement to expose the aliens and awaken the masses. With former professional wrestler Roddy Piper in a leading role supported by actor Keith David (Platoon), the dynamic roles have solidified They Live as a cult classic.
Christine 40th Anniversary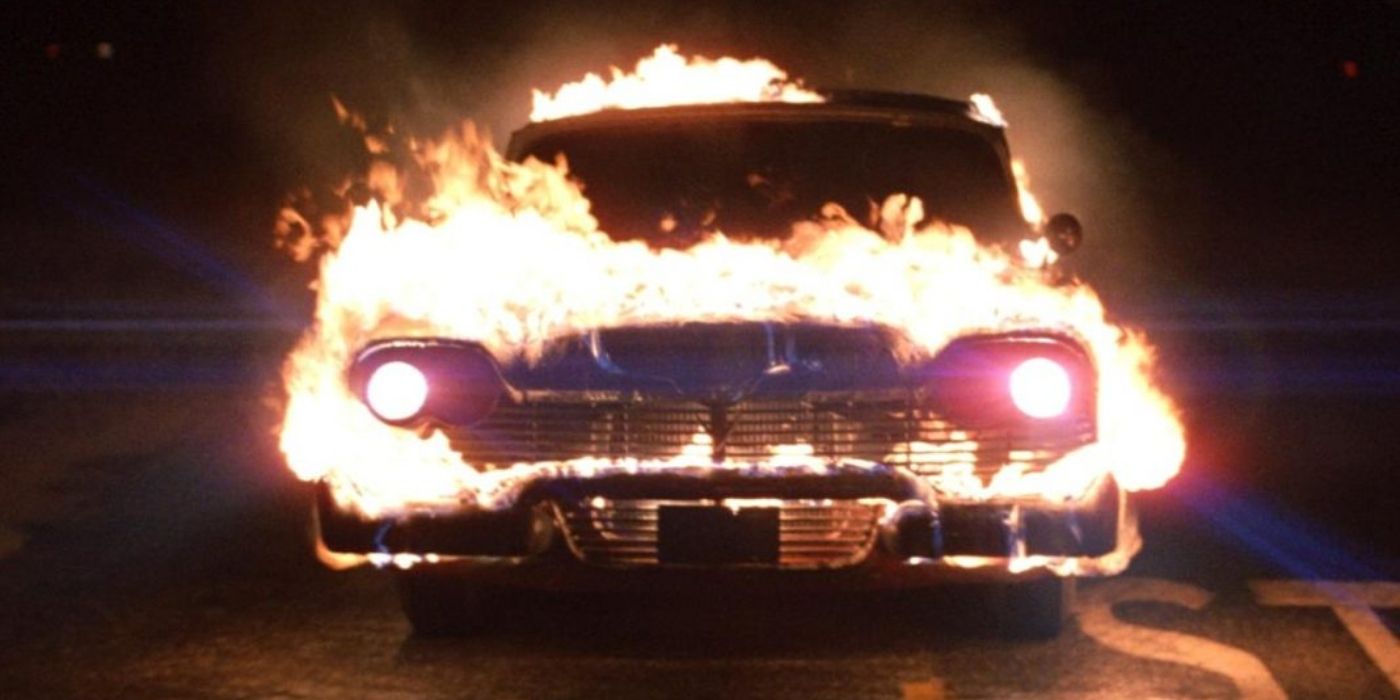 Release Dates: September 10, 13, in theaters as Fathom Event
Director: John Carpenter
Cast: Keith Gordon, John Stockwell, Alexandra Paul, Robert Prosky, Harry Dean Stanton
see more : The Most Anticipated Films of 2023
In an additional John Carpenter-directed limited theatrical re-release, thrill seekers and original fans have the chance to experience Christine once again on the big screen. Don't miss another exclusive intro made by Carpenter to play at the head of this 40th-anniversary edition, and for the uninitiated, get ready for a wild ride.
This film was made for anybody who loves their car a little too much or knows somebody who might. It tells the story of a haunted vintage car named Christine, with a deadly spirit. As the car's new owner becomes increasingly obsessed with it, he realizes that Christine has a sinister agenda of its own. With suspenseful thrills and supernatural chills, the movie explores the terrifying consequences of a bond between man and machine gone horribly wrong.
The Nun II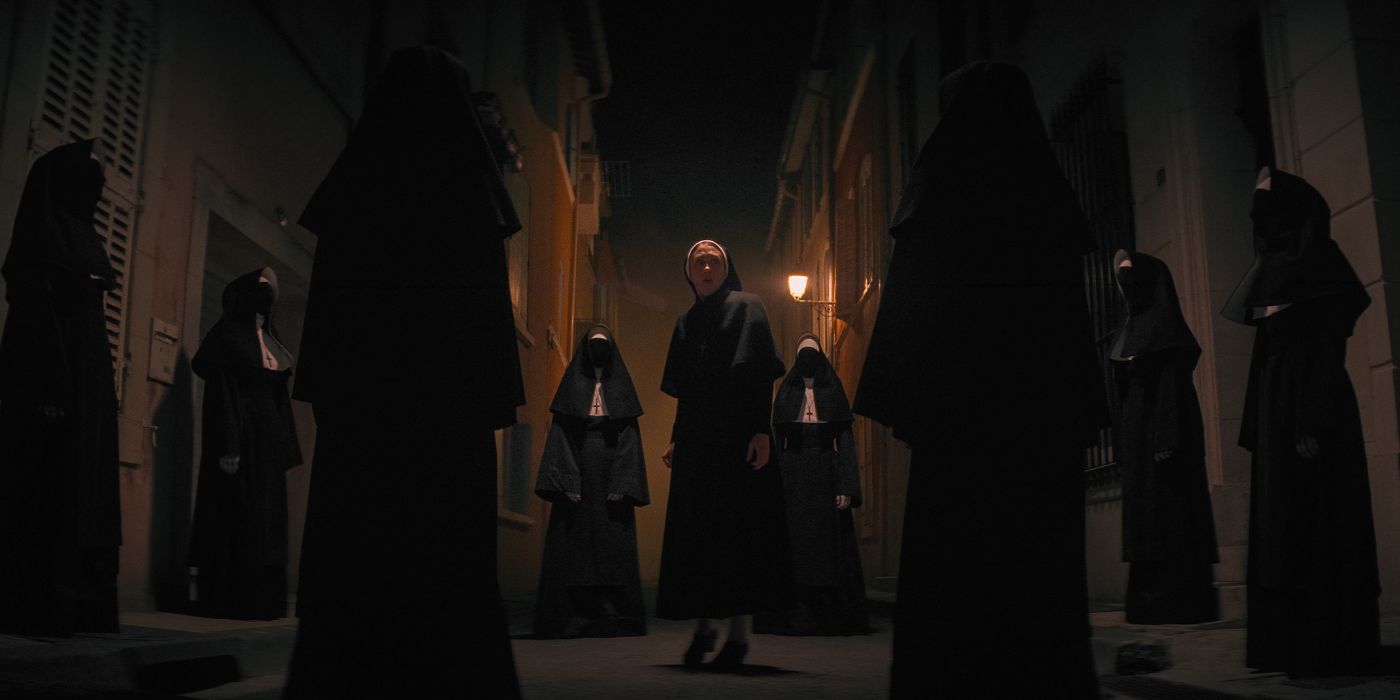 Release Date: September 8, in theaters
Director: Michael Chaves
Cast: Taissa Farmiga, Jonas Bloquet, Storm Reid, Anna Popplewell, Bonnie Aarons, Katelyn Rose Downey
The Nun II returns to terrify audiences with the demonic nun Valak. Set in 1956 France, it follows Sister Irene's chilling encounter with evil after a priest's murder. As Valak's evil presence spreads, the sequel promises jump-scare horror as a battle against a relentless supernatural force wages on. With a talented cast, including horror veteran Bonnie Aarons (Mulholland Drive), and a dark narrative, prepare for heart-pounding suspense as the demonic nun seeks new victims in this spine-chilling thriller.
Satanic Hispanics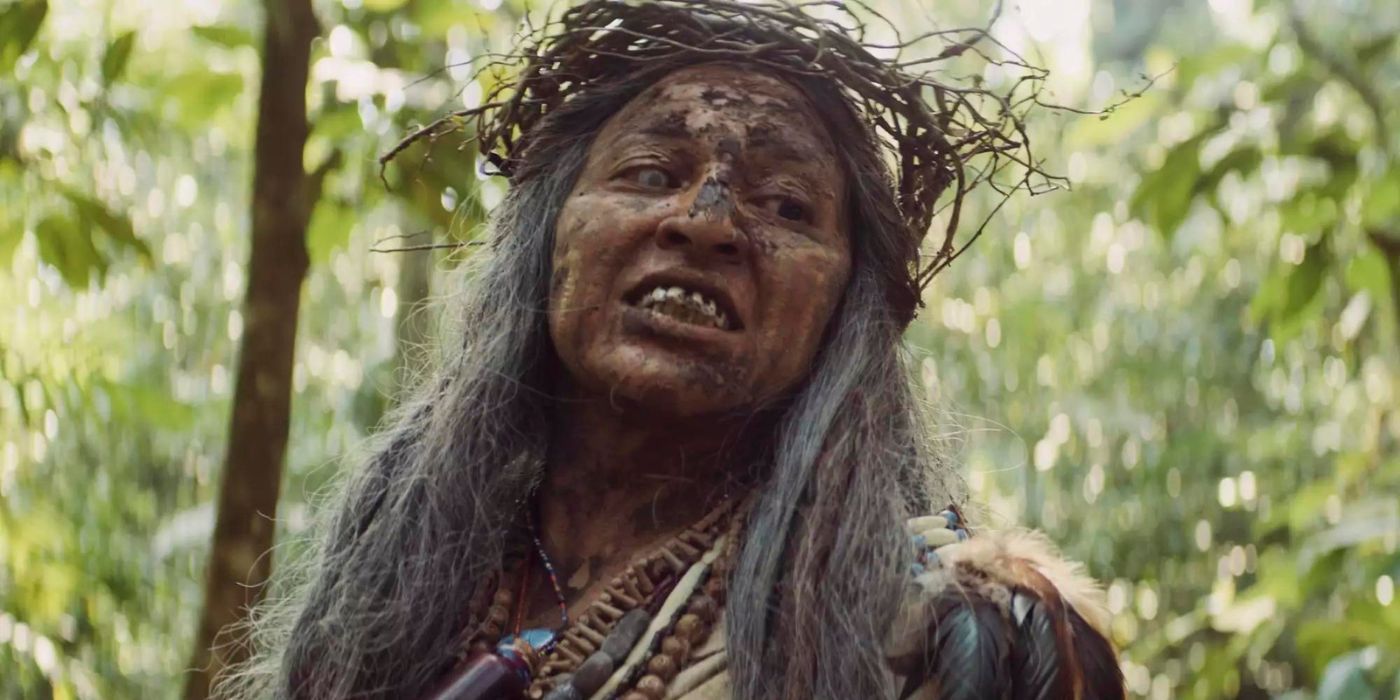 Release Date: September 14, in Theaters
Directors: Alejandro Brugués, Mike Mendez, Demián Rugna
Cast: Efren Ramirez, Jonah Ray, Hemky Madera, Patricia Velasquez
Satanic Hispanics is a groundbreaking Latin horror anthology that weaves together chilling tales from diverse corners of Latin America. With a unique blend of folklore, supernatural creatures, and social commentary, it takes viewers on a thrilling journey through the region's rich legends.
Set to premiere during Hispanic Heritage Month, this film promises an experience that transcends cultural boundaries, inviting audiences of all backgrounds to delve into the mysteries and horrors of Latin American storytelling. Get ready for a cinematic ride that celebrates both horror and tradition.
A Haunting in Venice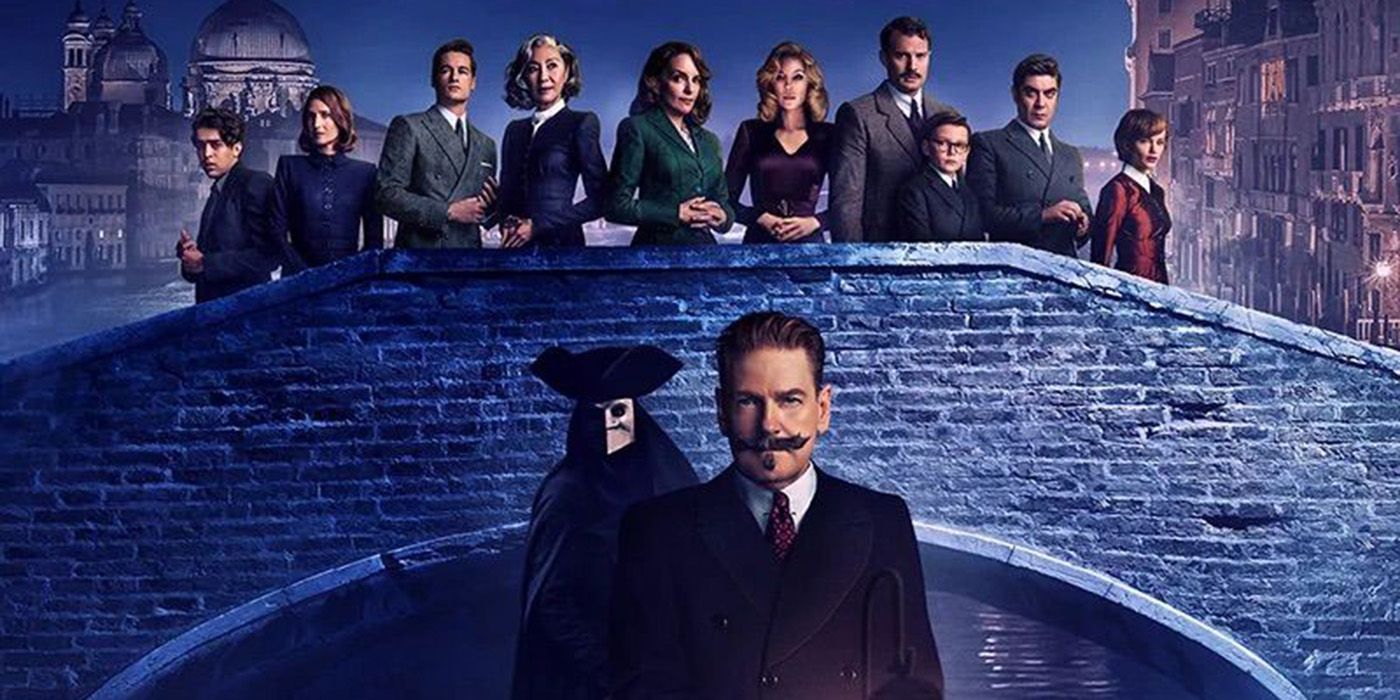 Release Date: September 15, in Theaters
Director: Kenneth Branagh
Cast: Kenneth Branagh, Michelle Yeoh, Tina Fey, Jamie Dornan, Kyle Allen, Kelly Reilly, Camille Cottin, Jude Hill, Ali Khan, Emma Laird, Riccardo Scamarcio
In A Haunting in Venice, master detective Hercule Poirot, portrayed by Academy Award winner Kenneth Branagh, embarks on his creepiest mystery yet, following Murder on the Orient Express and Death on the Nile. Set in the enchanting city of Venice, a séance takes a chilling turn when a guest is found dead.
With a stellar cast, including Academy Award winner Michelle Yeoh and Jamie Dornan, Poirot must once again unleash his unparalleled deductive skills to catch the cunning killer. This thrilling Agatha Christie adaptation promises suspense and mesmerizing visuals. Get ready for a riveting whodunit that will keep audiences on the edge of their seats.
It Lives Inside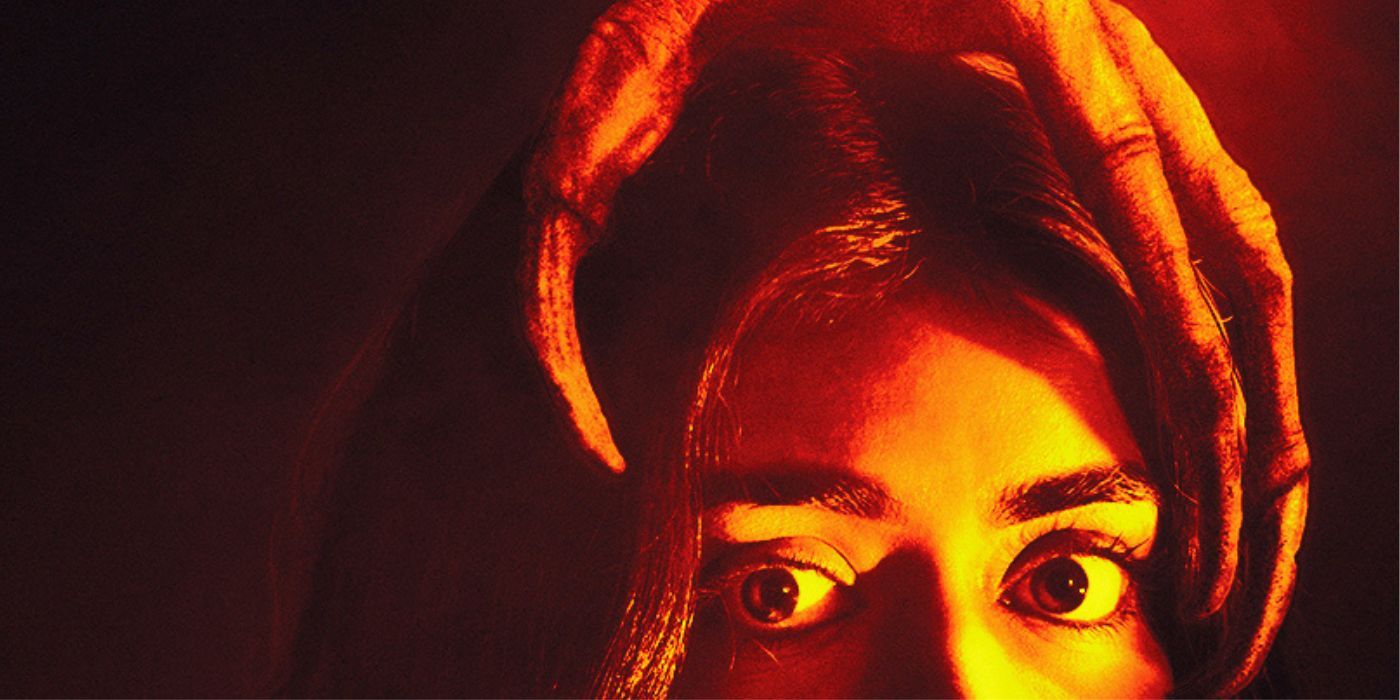 Release Date: September 22, in Theaters
Director: Bishal Dutta
Cast: Megan Suri, Neeru Bajwa, Vik Sahay, Betty Gabriel
It Lives Inside is a horror film that delves into the chilling blend of personal identity and supernatural terror. Samidha (Megan Suri), a young girl struggling to fit in, confronts her Indian heritage when a demonic spirit possesses her former friend. This gripping tale explores the clash of cultures and the sinister consequences of denying one's roots. It Lives Inside is a haunting and thought-provoking cinematic experience that will leave audiences on the edge of their seats.
Related:Horror Nights 2023: Explore the Thrills and Chills of 'The Last of Us,' 'Stranger Things' & 'Chucky'
No One Will Save You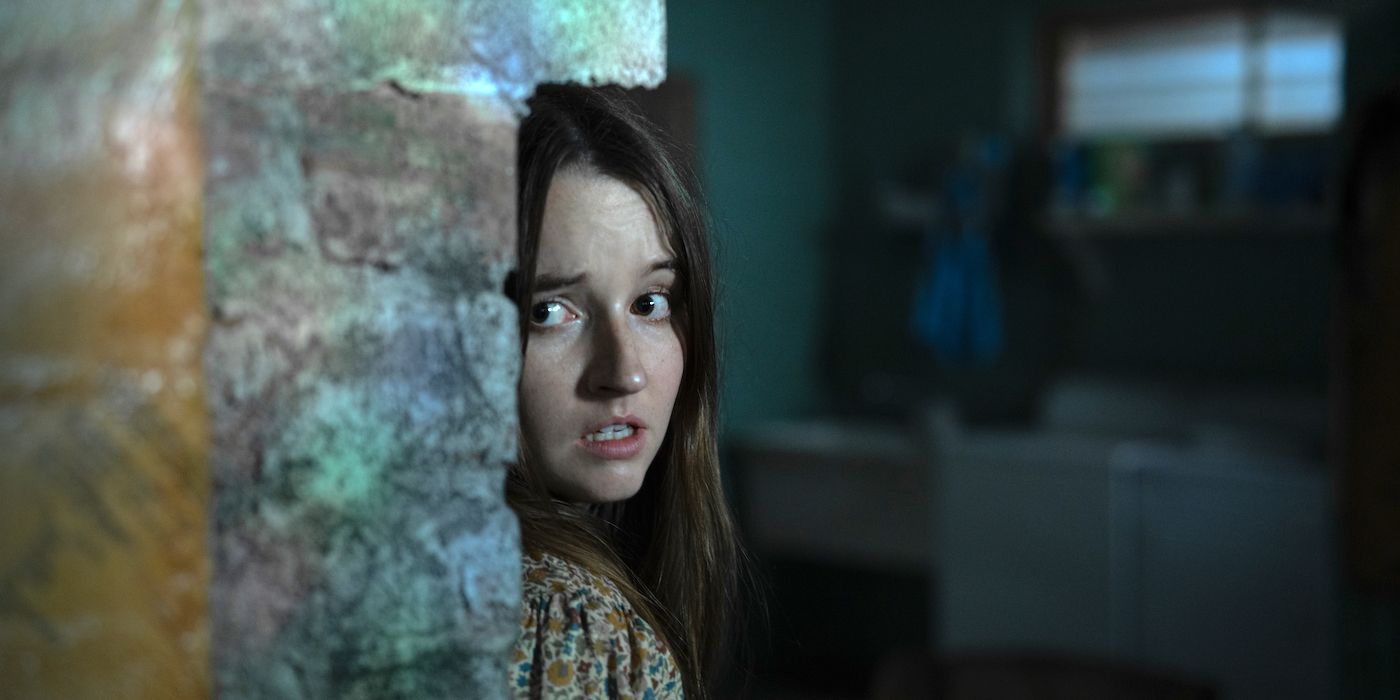 Release Date: September 22, on Hulu
Director: Brian Duffield
Cast: Kaitlyn Dever, Geraldine Singer
No One Will Save You is a gripping sci-fi thriller starring Kaitlyn Dever. The story follows Brynn Adams, a young woman seeking solace in her childhood home. But her world is shattered when unearthly intruders disrupt her life, leading to a showdown between Brynn and extraterrestrial beings. As she battles to protect her future and confront her past, be prepared for heart-pounding action and suspense. Get ready for a thrilling ride filled with otherworldly encounters, set to premiere on Hulu this September 22.
Deliver Us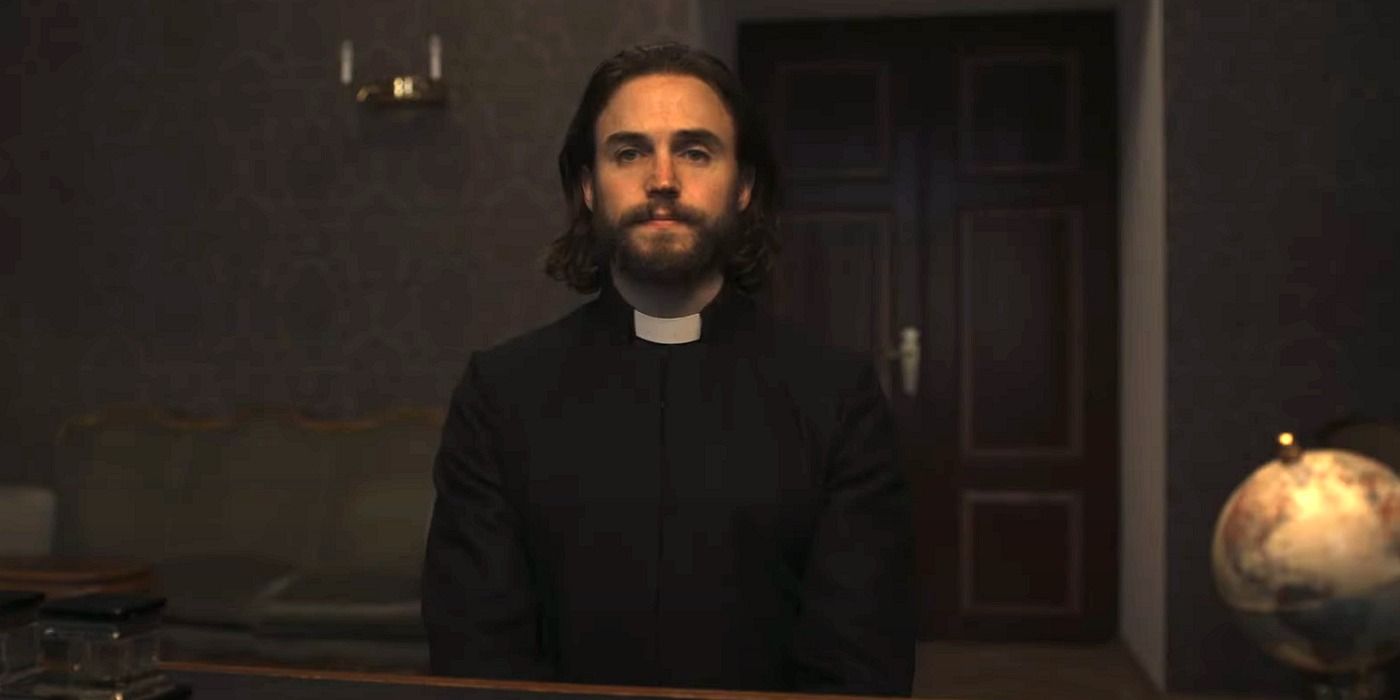 Release Date: September 29, on VOD
Directors: Cru Ennis, Lee Roy Kunz
Cast: Jaune Kimmel, Thomas Kretschmann, Lee Roy Kunz
Deliver Us is a chilling theological horror film that delves into age-old prophecies, twin brothers, and a battle between good and evil. When a nun claims to have immaculately conceived twins, one destined to be the Messiah and the other the Anti-Christ, a Vatican investigation unveils a nightmarish truth. As an American priest aids the tormented nun's escape to cursed Estonia, relentless pursuit ensues, and the world teeters on the brink of eternal destruction.
Saw X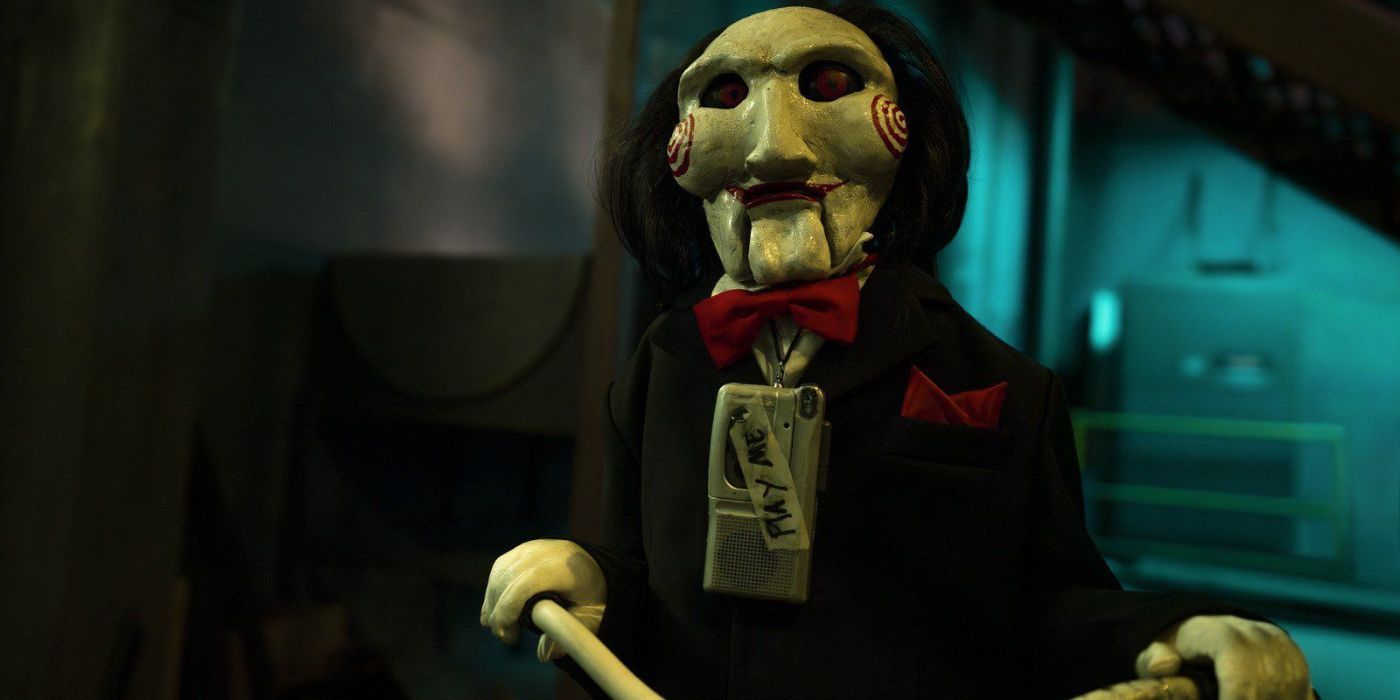 Release Date: September 29, in Theaters
Director: Kevin Greutert
Cast: Tobin Bell, Shawnee Smith, Synnøve Macody Lund, Steven Brand, Michael Beach
Saw X takes us on a gripping journey as the infamous Jigsaw, John Kramer (Tobin Bell), returns to his gruesome work. Set between the first two films, he seeks a miracle cure for cancer in Mexico, only to uncover a shocking scam. With a newfound purpose, he unleashes his signature deadly traps on con artists. With the release date set a month earlier than expected, prepare for a thrilling, visceral experience that horror fans won't want to miss.
Source: https://dominioncinemas.net
Category: MOVIE