The Simpsons is a timeless work of comedy. In its Golden Age, it employed some of the most gifted comedy minds in the business, from Conan O'Brien to the elusive John Swartzwelder. Alongside them were a variety of excellent performers, like Hank Azaria, Harry Shearer, and the late, great Phil Hartman. It is very rare that anyone guests on The Simpsons, and is able to match the comedy level of comedy The Simpsons brings every week. Yet, the Season 8 episode "You Only Move Twice" features a rare occasion where another comedy legend went toe-to-toe with the best. Hank Scorpio, the evil billionaire extraordinaire voiced by none other than actor/writer/director Albert Brooks, is not only the best one-time character to ever appear on the show but one of the best characters to ever appear on the show at all. It is a perfect meeting of a classic John Swartzwelder script with the heavyweight comedic performance of Brooks, and the result is just fantastic.
you are watching: This Is the Best 'The Simpsons' Character to Only Appear Once
Albert Brooks & John Swartzwelder Elevated 'The Simpsons'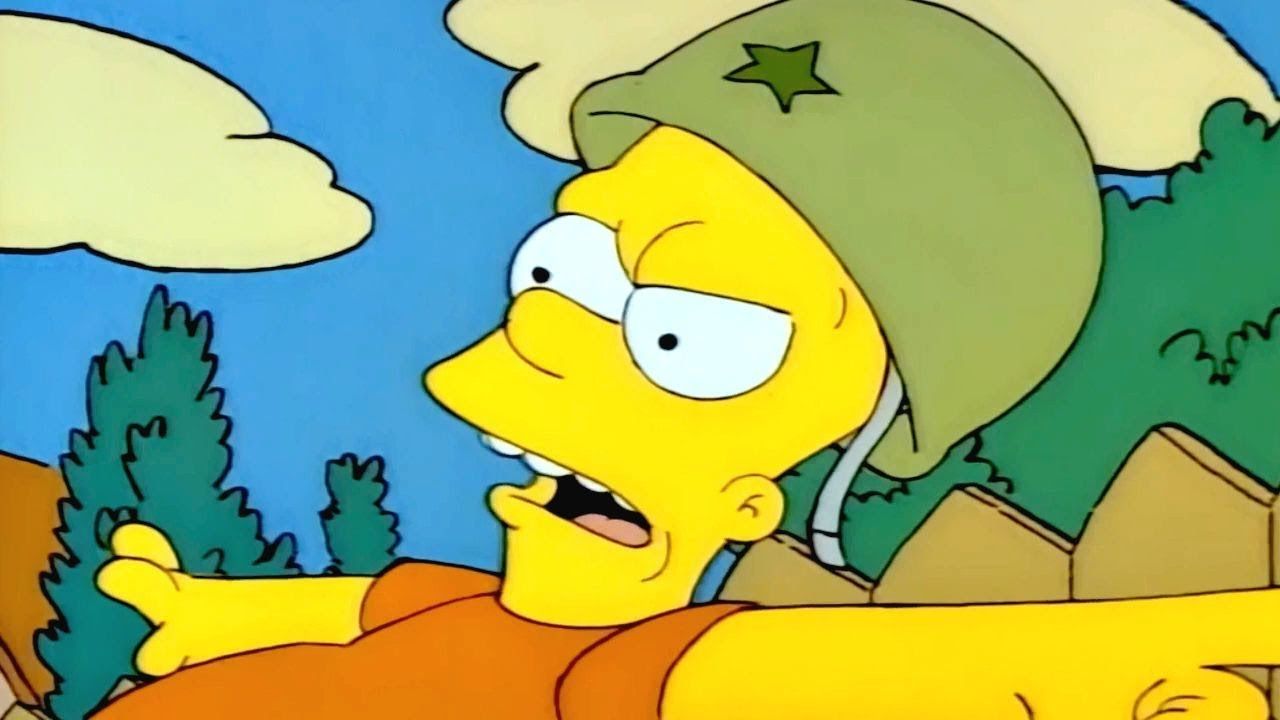 To start, you have to look at the major players at work for this episode, Swartzwelder and Brooks. John Swartzwelder is the kind of figure that is revered by comedy nerds and The Simpsons devotees, but may be unknown by the public at large. This is most likely due to his famous reclusiveness. Despite writing some of the most iconic and hilarious episodes of the show, he had never given a public interview until 2021 for The New Yorker. Swartzwelder began his writing career in advertising, then wrote for Saturday Night Live, then ended up in The Simpsons writing room starting from Season 1 (his first episode being "Bart The General"). He would then go on to write 59 episodes of the show, still the record for most episodes written, a record he still holds after leaving in 2003. Swartzwelder exemplifies the comedy that makes those early seasons the stuff of legend. Deeply funny, full of obscure references and strange characters, smart as a whip, but also full of extended sequences of comedic violence and sight gags. Pick any episode he wrote of The Simpsons, and you'll never find a better way to spend 22 minutes without commercial breaks.
RELATED: This 'The Simpsons' Episode Is Considered So Offensive, It Was Banned Overseas
On the other side of things, we have another comedy veteran. Albert Brooks started his career in stand-up, earning acclaim and adoration. He then tried his hand at filmmaking, making six shorts for the first season of Saturday Night Live, and then went on to make a variety of beloved comedies, such as his 1985 yuppie masterpiece Lost In America, an absolutely necessary watch for film and comedy fans alike. He was also nominated for an Oscar for his performance in James L. Brooks' Broadcast News, and would later go on to be one of the key figures in making The Simpsons. Brooks is known for a very neurotic, quick-witted, brand of comedy. He is clearly very sharp, but is never afraid to look dumb or outlandish for a laugh. In many ways, he is an ideal talent for The Simpsons, and that is probably why he has appeared nine times on the show, including as Russ Cargill in The Simpsons Movie.
Hank Scorpio Is 'The Simpsons' Equivalent of a James Bond Villain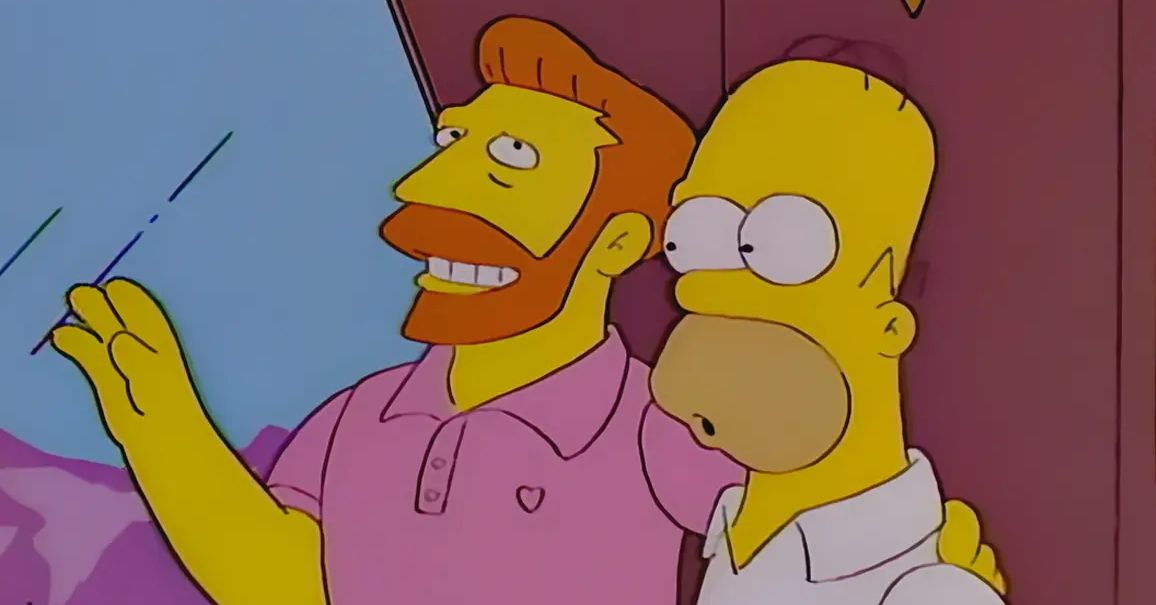 Yet, Hank Scorpio remains his greatest achievement in Springfield (or Cypress Creek I suppose). "You Only Move Twice" has a fairly simple plot for the most part. Homer is lured out of working for the power plant by the Globex Corporation, and whisks the family away to the company town of Cypress Creek. There he meets his new boss, Hank Scorpio. The joke here is very simple. Scorpio is a parody of a Bond villain, blowing up bridges (but maybe it collapsed on its own), working in a giant evil lair, attempting to take over the world, and battling "James Bont" the whole while through. Homer remains wholly unaware of this the entire time, because Scorpio is just such a nice guy to him and his employees. Brooks' performance as Scorpio stands out for many reasons. For one, Brooks was allowed to improvise the majority of his lines during recording, as was stated during the DVD commentary for "You Only Move Twice." The famous "Hammock District" scene was all improv.
This gives Scorpio a unique feel, as Brooks' brand of comedy crashes through the wall and collides with Swartzwelder's. We still have those classic Swartzwelder jokes in this episode: Smithers singing a parody of "Hooray for Hollywood" in the intro, the homeless man turning into a mailbox during the Cypress Creek ad, and the line about Bart's lawyer is all Golden Era The Simpsons. Brooks brings his own brand in, with his frenetic delivery going a mile a minute. His opening scene where he throws the shoe and seemingly condenses a 10-minute scene into 2 is so hilariously jarring.
Then we see the two styles come together for some great jokes. Particularly, "What is your least favorite country, France or Italy?" and the exchange in the same scene about sugar not being in packages are a beautiful combination of Brooks, Swartzwelder, and Dan Castellaneta's typical excellence as Homer. The Simpsons was never a show that really needed a breath of fresh air, but Brooks is the perfect person to come in and change things up from time to time. He fits like a glove, and is able to riff and expand on the already existing material in a way that keeps the same spirit, but keeps it moving.
What Are Some of 'The Simpsons' Best Episodes?
The Simpsons is a show that has gone through many eras and changes in its over 30-year run on television. No matter how you feel about the current state of the show, there is a reason why people still watch it today. A combination of comedy writing genius with a cast of players that can do seemingly endless voices, and animators like Brad Bird working on the visual aspects, and you have one of the greatest television shows of all time. It's hard to pick a peak for a show full of excellent material. Conan O'Brien's "Marge vs. The Monorail," Swartzwelder's other Season 8 classic "Homer's Enemy," and any of the "Treehouse of Horror" specials are just some of The Simpsons' best work.
"You Only Move Twice" has the honor of the best character to appear only once, and that is Hank Scorpio. A fusion of Brooks and The Simpsons, he will make you laugh every time you watch the episode, whether it's the first time or the thousandth time. He is both a brilliant parody of Bond villains, and so unique that he's funny even if you have never seen a James Bond movie. A top-notch script by Swartzwelder, a brilliant performance by Brooks, and a stand-out episode of a storied show, "You Only Move Twice" is The Simpsons at its very best. A great introduction for first-time viewers, and one to always return to for dedicated fans.
Source: https://dominioncinemas.net
Category: TV